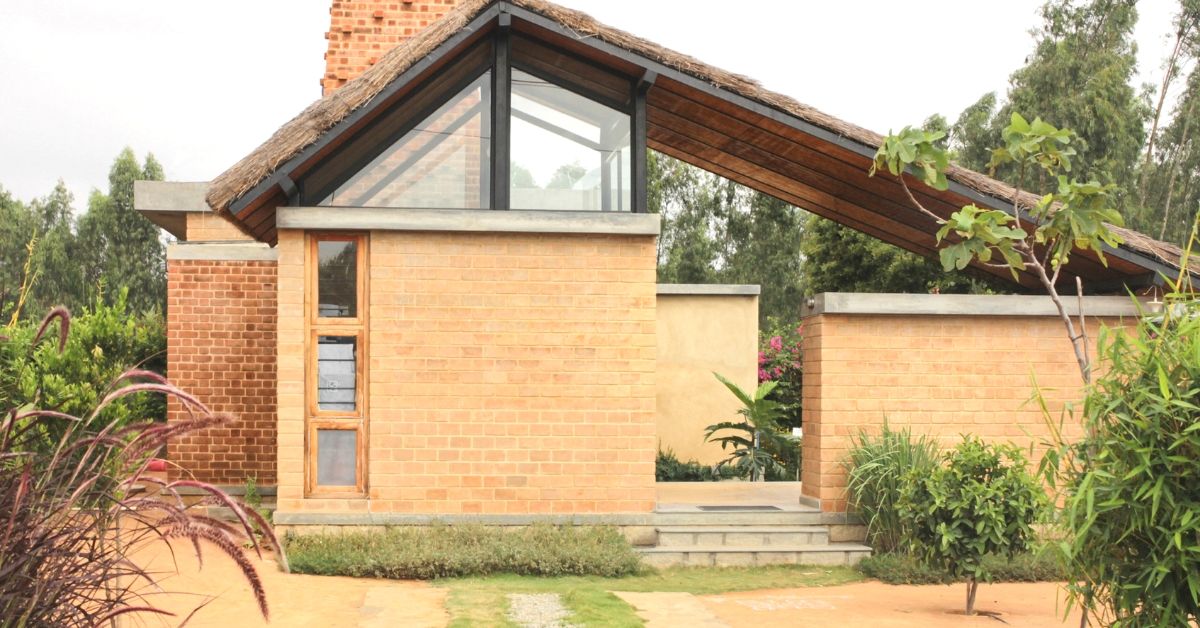 Meet the team that is living, breathing, and woking earth.
The best way to predict the future is to design it."
-R Buckminster Fuller
IIf you believe that a building is just brick and mortar, think again. Made In Earth, an architecture collective based in Bengaluru, is a team of four bright minds—Shruthi Ramakrishna, Jeremie Gaudin, Agnimitra Bachi, and Ajinkya Unhale. They have been redefining the urban landscape with sustainability-focused buildings for the last four years.
In this free-wheeling conversation with The Better India, we discuss Made In Earth's inception, challenges, what it means to be sustainable, and its vision for the future. What stands out is how this team is living, working, and breathing earth.
The birth of the collective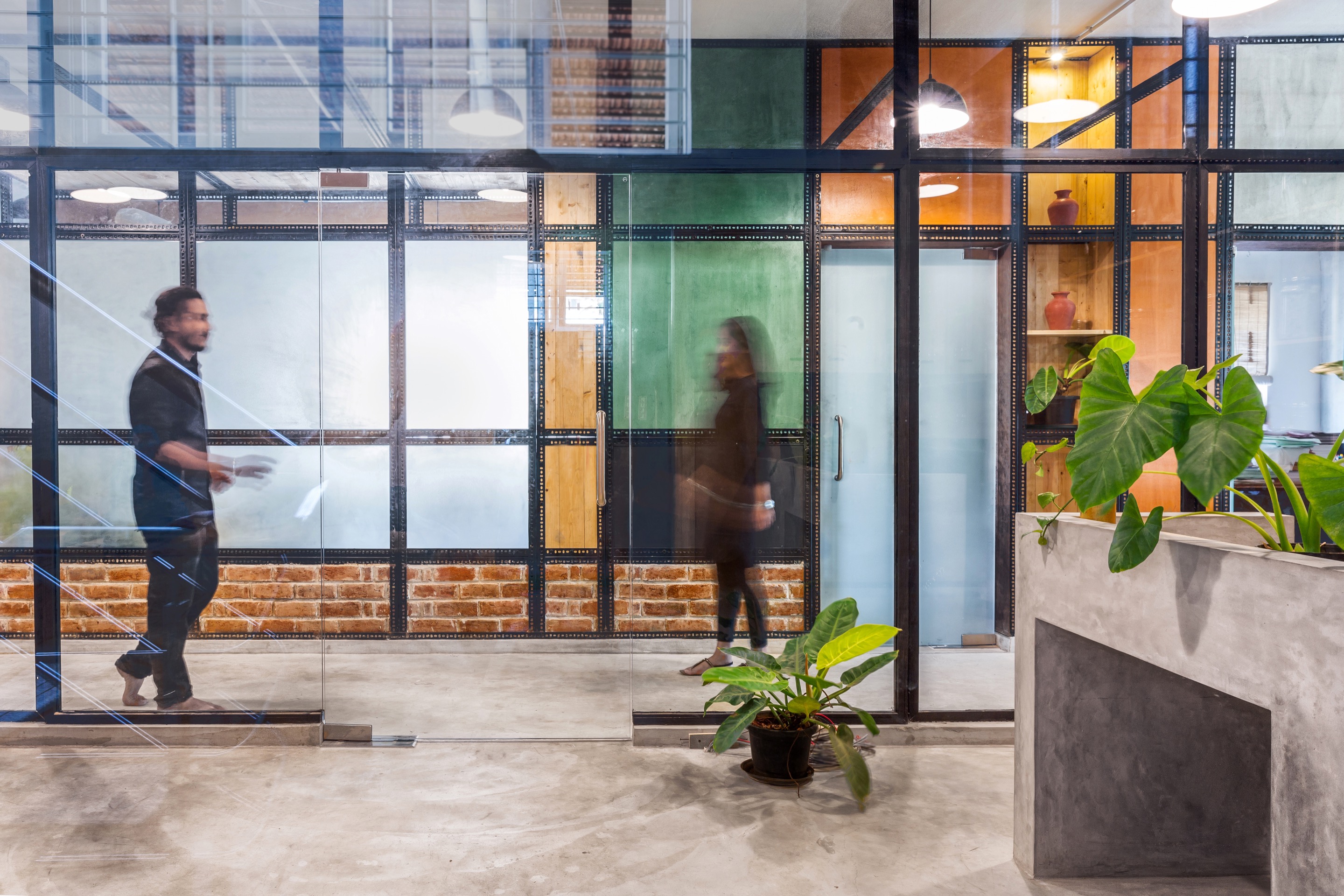 A love of making buildings brought the four together, a process in which they learned how to express themselves and their strengths. What binds them is the passion and love that each team member has for the earth and a commitment to using natural materials to create buildings that are desirable, durable and accessible.
Shruthi says, "All of us have followed different paths during our education, work, and volunteering experiences. When we met and started working together, one thing became clear—that nothing other than Sustainable Architecture would work for us. We believe that a sustainable approach to creating buildings is no more an option—it is a necessity and also a joy."
To them, the use of local and natural materials is not a limitation, but a realm of infinite possibilities.
She adds that they love the challenges of bringing natural materials closer to people—in their homes, schools, restaurants, cafes, offices, stores, galleries and fab labs; "rendering our traditional techniques to newer aspirations and lifestyles".
The four paths before they merged…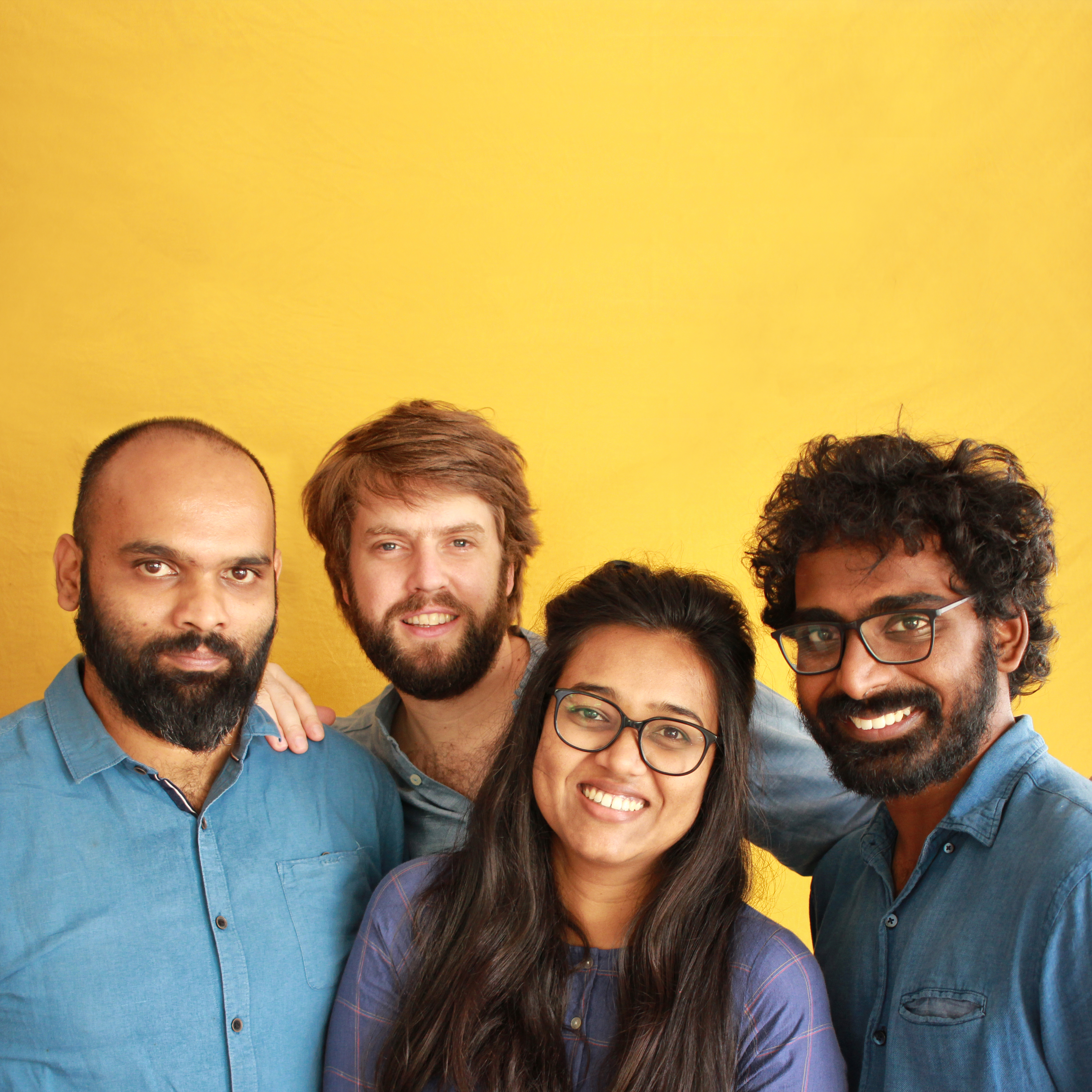 Shruthi, Jeremie and Ajinkya were students together at the Auroville Earth Institute and Dustudio. Satprem Maini, Director of the Earth Institute, introduced them to some vital lessons that stayed with them even after the course.
Recollecting the time, Shruthi says, "He taught me that to build with earth, you must really 'know' your material, and become friends with it." After completing her architecture studies, she left for France, learning about technological advancements in earth building techniques and adapting them to diverse conditions for two years.
Back in India, while working in Kutch, Gujarat, an encounter with a textile block print artisan, who was so consumed in his work that he drank the small pot of dye instead of his tea, left a deep imprint on her. She adds, "The artisans of Kutch made me take a step back from a 'product' and take time to understand a 'process'."
This was an experience that also influenced Jeremie. He elaborates, "Conversations with them convinced me of the necessity to bring back some soul in our lives, at every level—food, construction, clothing. I believe that where there is a soul, there is sustainability."
Keeping these lessons in mind, they collaborated on Made In Earth.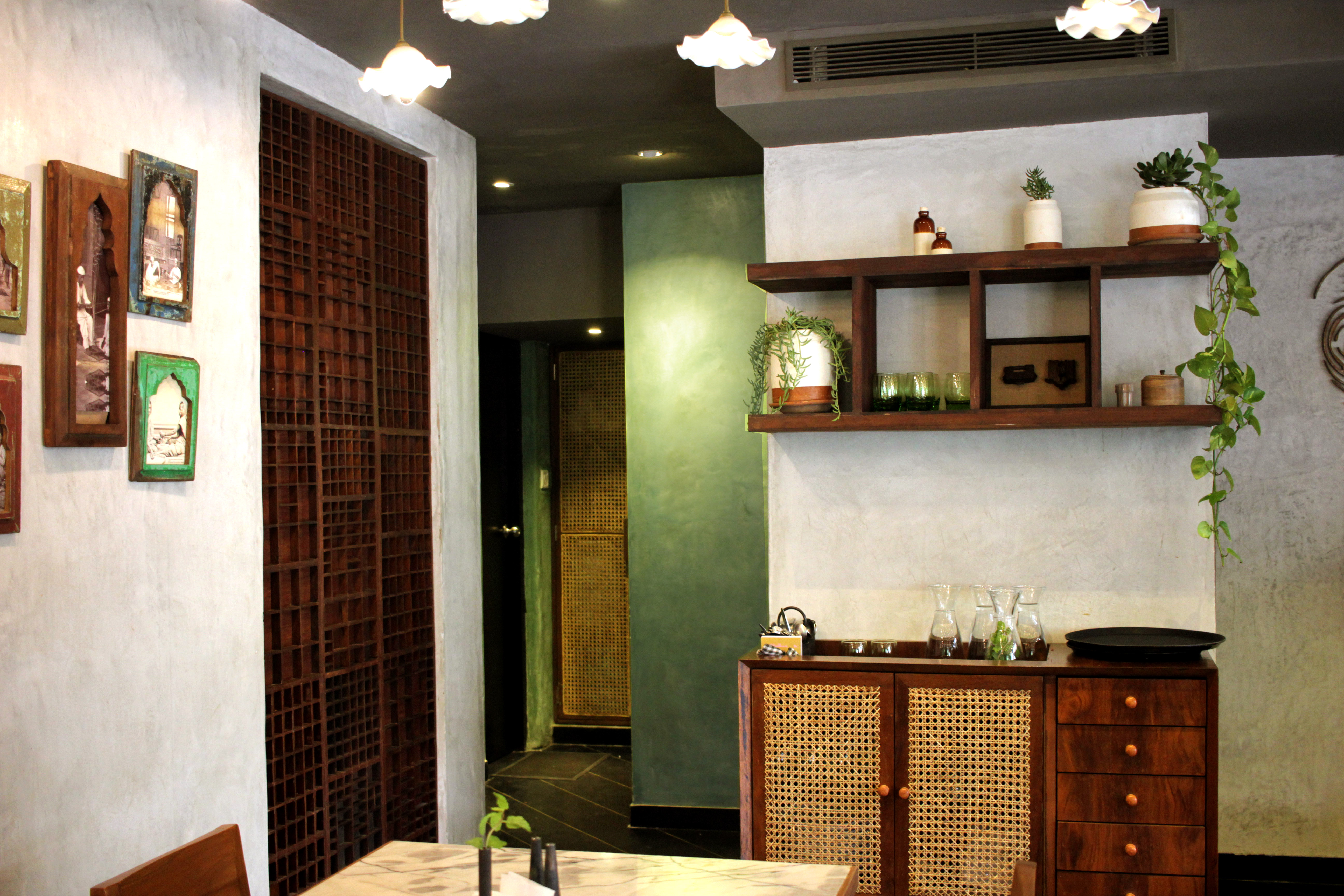 For Ajinkya, sustainability is an obvious solution to the problems staring at humanity. He says, "The choice of sustainable building materials came from a very simple and blatant realisation of what is good for the environment."
While the three started the collective, they met Agnimitra at a workshop in the Tiruvannamalai hills. He says, "The workshop was held at the edge of a forest, with volunteers from all over, coming together to build a forest school. It was here that I first experienced building with the earth. In the two weeks that followed, we moulded bricks, mixed mortar and built a forest school! Knee deep in a pit of earth mortar, I realised that this was it, and then there was no looking back."
Why is sustainability the key to everything?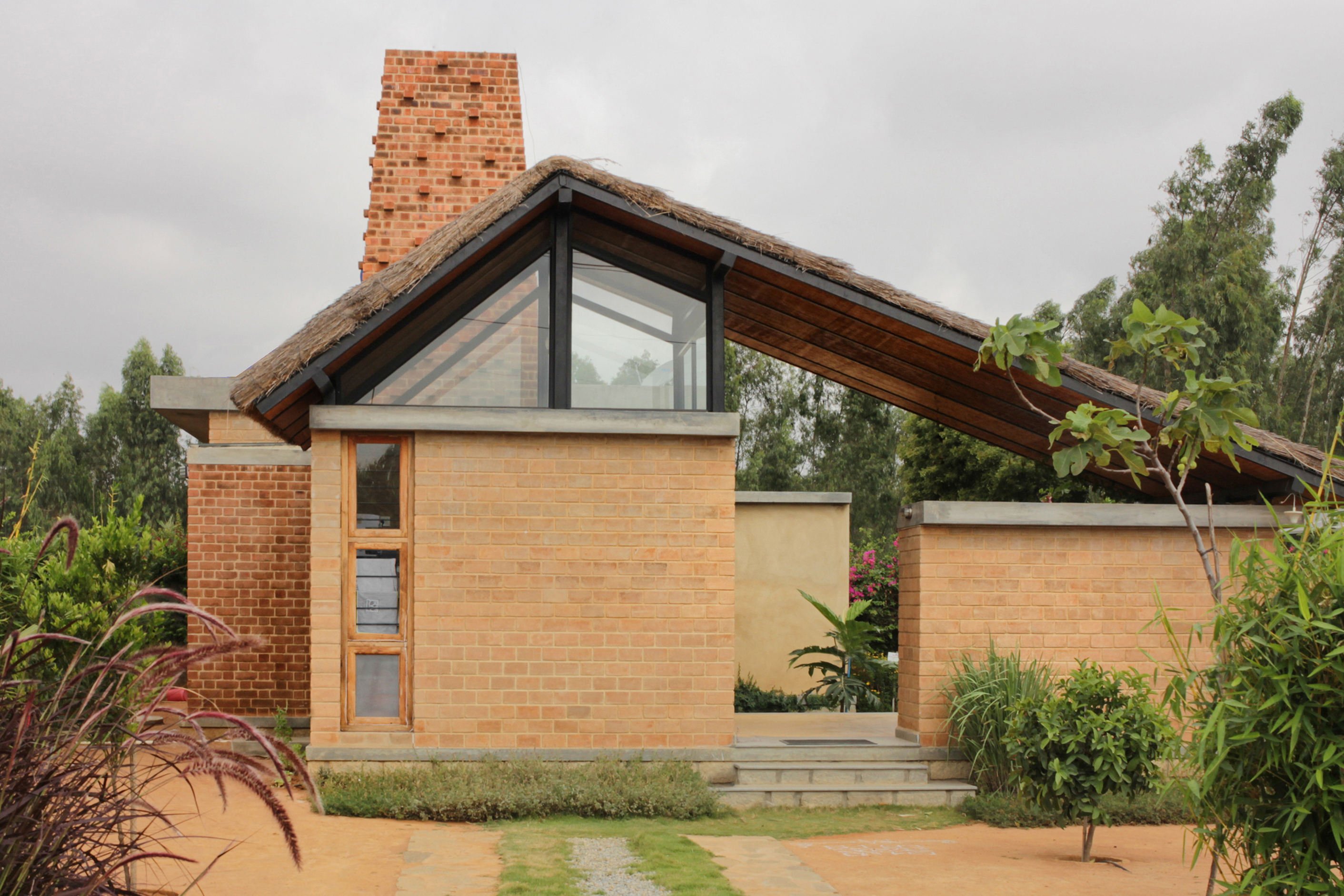 "It is a matter of common sense really," says, Shruthi, "If we agree that we are headed towards a future that is in trouble, we need to figure out alternatives. But these need not be perceived or lived as a compromise."
A lot of the industrial materials currently in use, such as paints, varnishes, glue, release volatile organic compounds (VOC) in our living spaces; continuous exposure to these chemicals interferes with our respiratory systems. One can only imagine their effect on the construction workers. The group insists that our buildings need to breathe!
The key to practice sustainability in the long-term is to find joy in it rather than looking at it as a constraint or compromise.
It has to become a way of life, rather than being thrust upon people, they say.
When asked about any challenges while dealing with clients, Shruthi categorically says, "We have never taken on the task of convincing anybody about building with eco-friendly materials. It is not a choice that can be imposed. It should be a desire that stems from a deeper understanding of sustainability."
Fundamentally, clients come to them when they have already decided on a sustainable lifestyle. They tell me that they are an architectural firm with an edge but by no means, "the evangelists of sustainability".
Does a sustainable home cost more to build and maintain?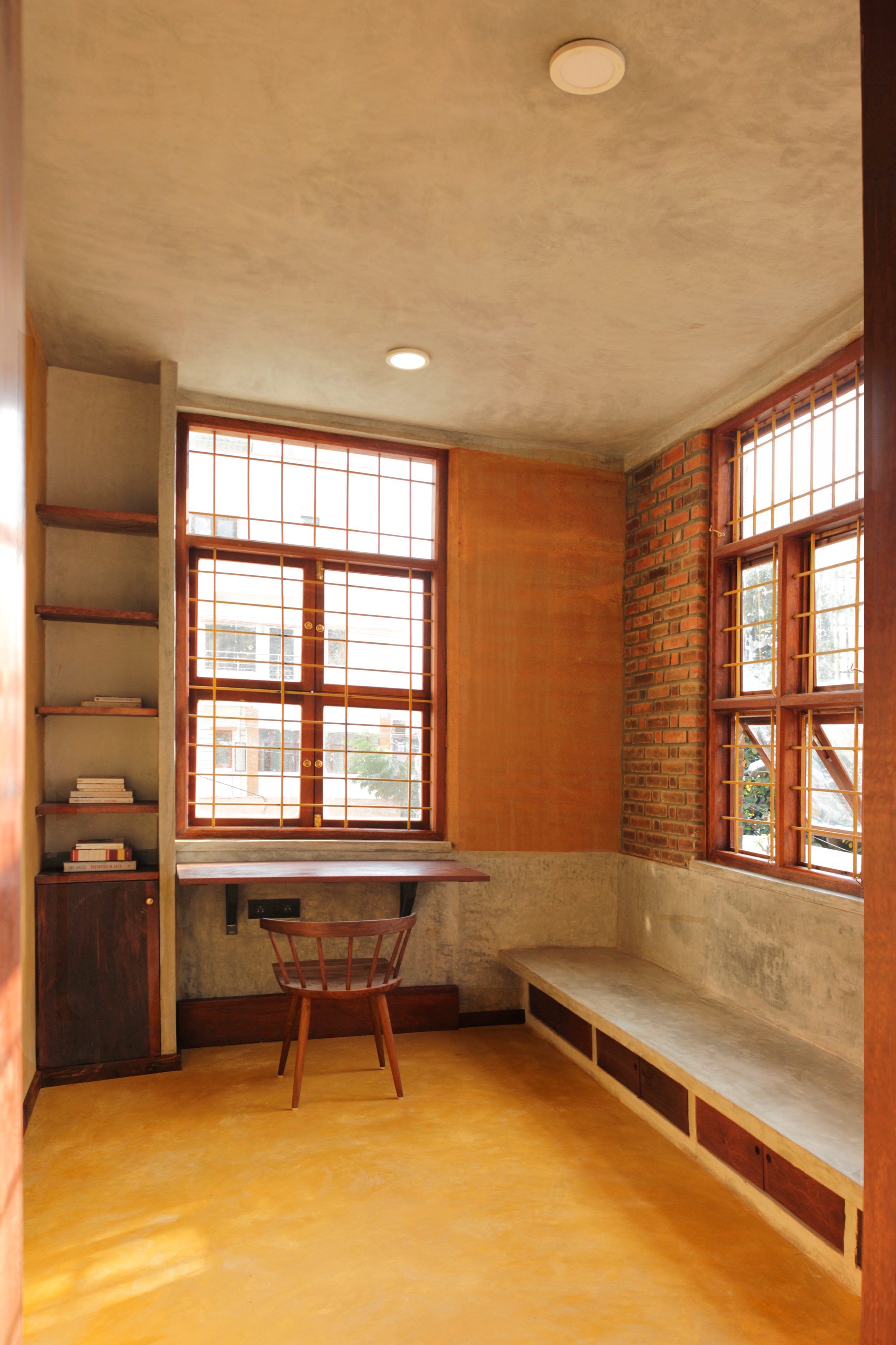 A common concern when people are making the shift, Shruthi clarifies that a house built with ecological materials will cost the same, if not lesser in some cases.
Living in an ecological home, however, is a whole new feeling.
It is a relationship with a house that breathes, the values of which can only be felt through experience.
A well-designed, modern and earth-engineered home does not present the same issues of maintenance on the earth as a traditional building. Through design and detailing, the maintenance of these buildings can be further reduced to a minimum.
---
Also Read: What Exactly Makes Your Purchase 'Fair Trade' & Why You Should Care
---
"Very early into working in Bengaluru, we realised that not all our interventions could be from scratch. Renovation and restoration of existing buildings, and altering interiors to create healthy living spaces, soon became very real needs. To answer these, we focused on developing natural plasters, natural paints, and artisanal flooring finishes."
In addition to being locally available and requiring very less energy to produce, these natural plasters can also regulate temperature and humidity. Devoid of chemicals, they are healthy and eco-friendly. And of course, there is an intrinsic beauty in the subtle tones and textures of lime and clay on the walls.
How ecologically-friendly are the materials used?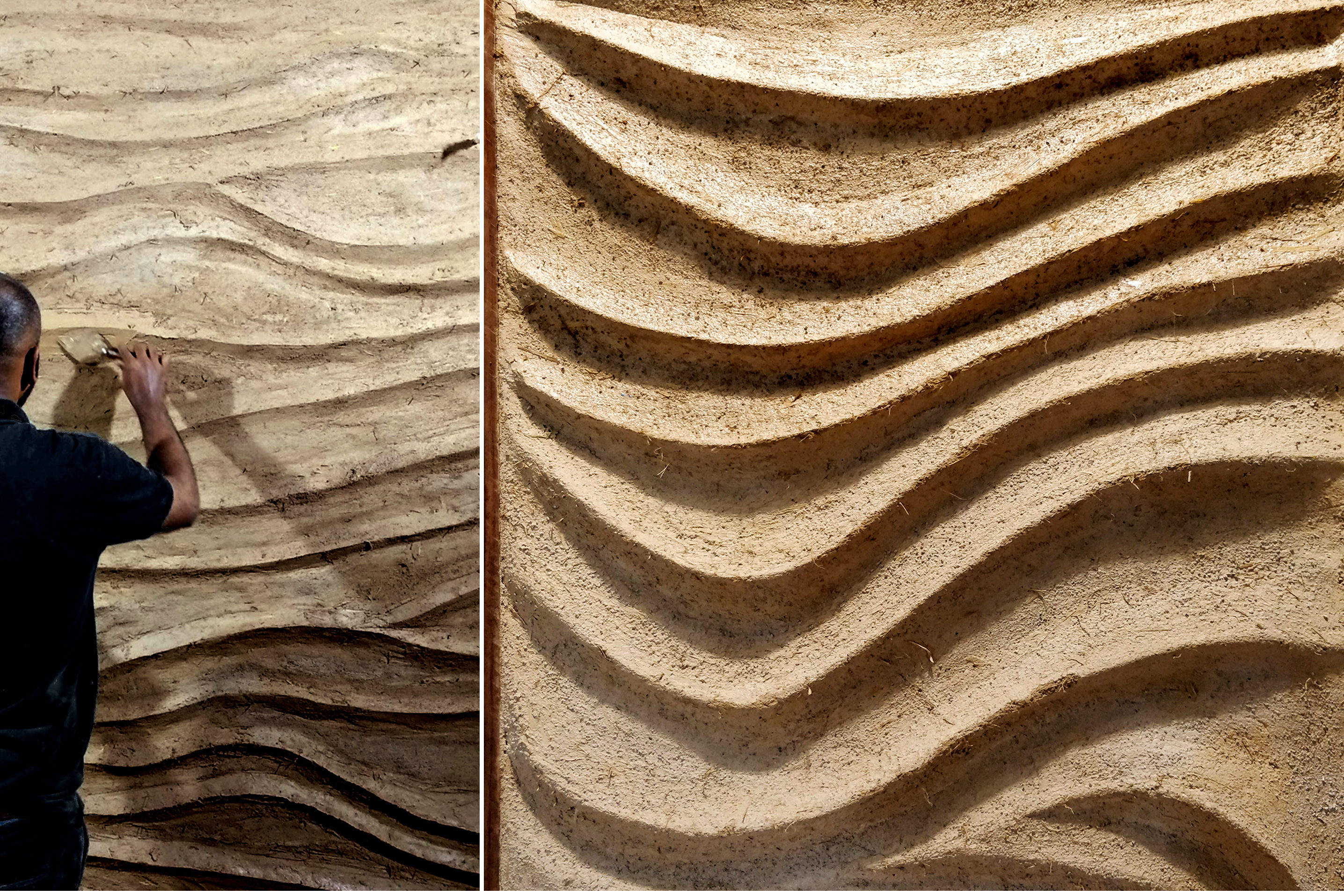 Explaining how Made In Earth functions, Shruthi says that two fundamental directions drive the studio.
"Firstly, you must really 'know' your material, and become friends with it. We are constantly experimenting with new materials and new techniques, especially with the earth. For example, all of the natural finishes we propose for our projects, go through an intensive sampling process. Secondly, you must get your hands dirty. Our work connects us to our medium intensely. The process of moulding with one's hands requires a strong understanding of the material and a deliberate intention for its use. We often dive into the construction site ourselves, both to try out new techniques as well as to train our mason teams."
They often work with wood, stone, fly ash, straw, rice husk, and thatch, combined with concrete, steel, glass, and ceramics.
She says, "There is a place for all these materials, and when applied with imagination, and in the right context, they come together to create something that is both responsible and beautiful."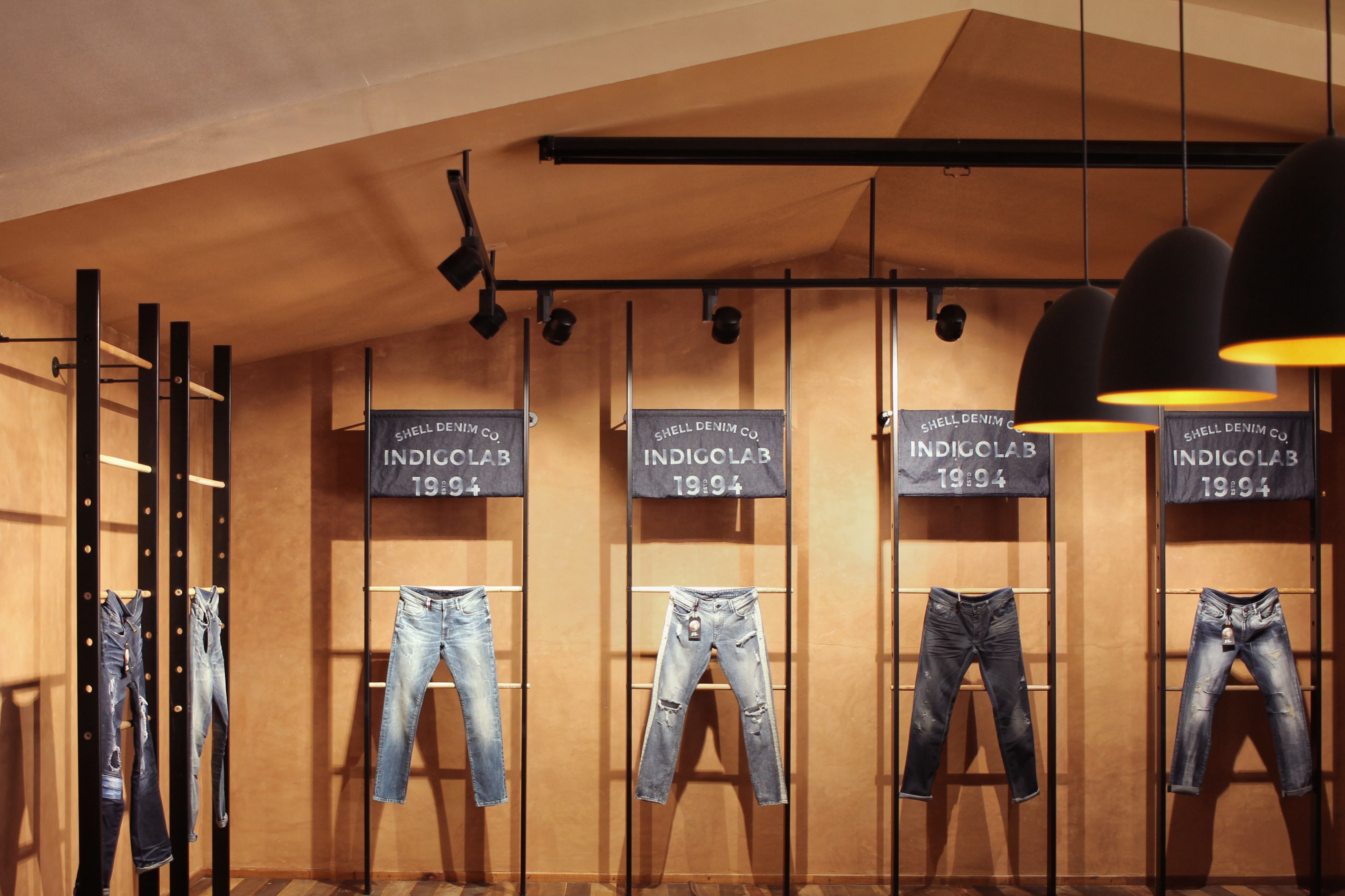 Their love for clay and lime binds their studio together, quite literally.
There is more awareness now about how the construction sector is responsible for a major share of the emission of greenhouse gases and the culprit of massive destruction of ecosystems, not to mention the negative impact of the materials. In this regard, the work of groups like Make in Earth is crucial.
Shruthi observes, "The answer is not to find 'THE' perfect material or technique. Fundamentally, it is about looking beyond the bag of cement, the sheet of plywood, the layer of laminate, the bucket of chemical paint, and understand what they are made of, what processes they have gone through, and what impact they will have on your health and the eco-systems, and look for alternatives. There are no perfect solutions; it is all about finding a good balance between several parameters."
From residential homes to cafes and experiential centres, these architects have handled all kinds of projects.
They also organise various hands-on workshops and training sessions for individuals and institutions, sharing their experiences in sustainable building practices.
---
You May Also Like: Gaia Grid: One Man's Attempt to Create a Self-Sustaining Community in Kerala
---
To know more about Made In Earth and consult their services, reach them here.
(Edited by Shruti Singhal)
Images courtesy: Made In Earth
Like this story? Or have something to share?
Write to us: contact@thebetterindia.com
Connect with us on Facebook and Twitter.
We bring stories straight from the heart of India, to inspire millions and create a wave of impact. Our positive movement is growing bigger everyday, and we would love for you to join it.
Please contribute whatever you can, every little penny helps our team in bringing you more stories that support dreams and spread hope.