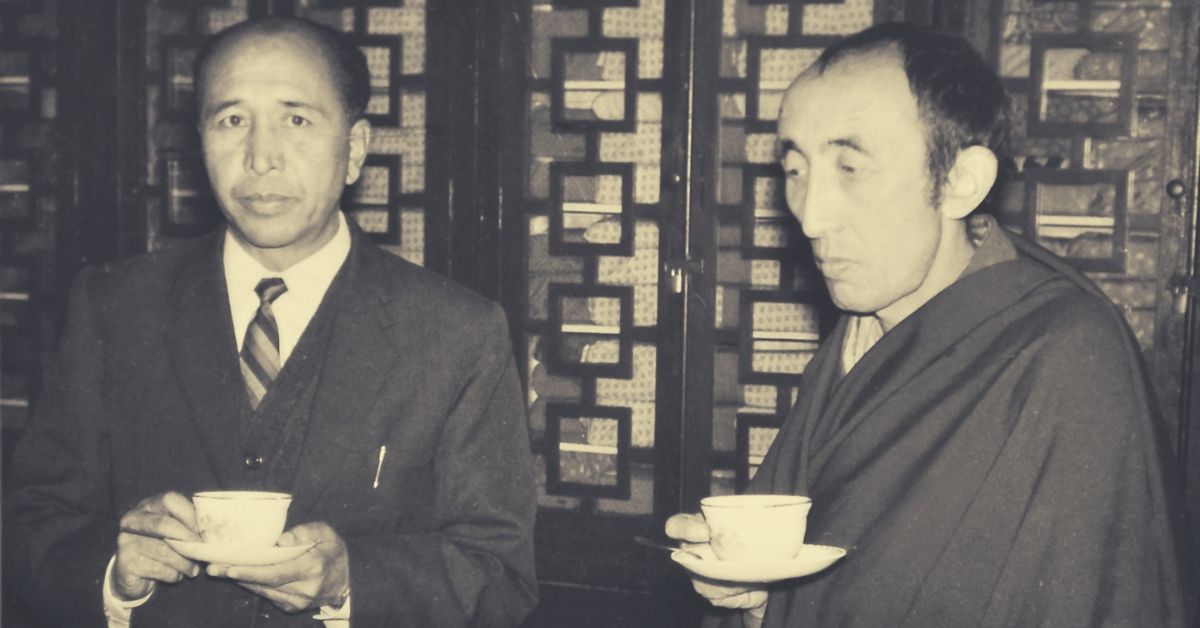 Honoured with the Padma Shri, he was instrumental in completing the construction of the Srinagar – Leh road in the 1950s and also served as India's first ambassador to Mongolia! #ForgottenHeroes
In the annals of post-independence Ladakh, a British-trained engineer Sonam Norbu finds a special place. While it was the Indian Armed Forces who played a pivotal role in securing the cold desert from the grasp of the marauding Pakistani tribal raiders in 1948-49, without Norbu's contribution, there was no chance that would have been even possible.
Just months after Maharaja Hari Singh signed the Instrument of Accession with the Indian Government on 26 October 1947, the city of Skardu in the Gilgit-Baltistan region of the erstwhile Dogra kingdom had fallen into the hands of the Pakistani-sponsored militias.
The tribal raiders that the Pakistani forces unleashed had their eyes set on the rest of Ladakh. Standing in their way through these harsh winter months were the Jammu and Kashmir State Forces under the command of Lieutenant Colonel Sher Jang Thapa.
With just 33 men to defend the garrison in Leh, the situation was indeed precarious and called for reinforcements. Lieutenant Colonel Prithi Chand with his band of men, the Dogra Regiment 2nd Battalion, crossed the extremely harsh climes of the wind-swept Zojila Pass from Srinagar to join the State forces.
Accompanying this band of brave men was the brilliant engineer Sonam Norbu.
Crossing the Zojila Pass on 16 February 1948, Norbu was tasked with the job of constructing a makeshift airstrip in Leh, which would allow the Indian armed forces to fly reinforcements into the region since all other routes were blocked as a consequence of the harsh winter.
Viable ways into Leh were covered in snow, and an alternate route from Manali over the Rohtang Pass was too long and could be crossed only on foot. In the winter, it was virtually impossible to climb these passes.
With little technological or engineering expertise and carrying a mere Rs 13,000 from the Maharaja Hari Singh administration, Norbu went about completing the task as soon he and the 2nd Dogra Regiment landed in Leh on 8 March 1948.
"In Leh, we got an airstrip before a road. This airstrip was constructed for national security rather than Ladakh's development. Despite being a very well-trained engineer and his familiarity with the terrain, the task of constructing the air strip was indeed arduous. The specific details of his work on the airstrip are a little vague, but he cleared the area and built it without the assistance of any bulldozer, JCB or even tractor," says P Stobdan, a strategic affairs expert and former diplomat, speaking to The Better India (TBI).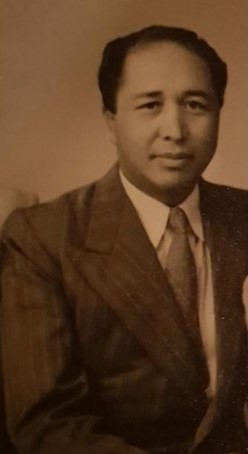 The Spithuk area of Leh, where the airstrip was constructed, was dotted with many large boulders and stones.
"I don't know how his team manually moved these boulders and cleared the 2,300-yard airstrip fit for landing, in just three weeks. It was an amazing feat of engineering standing on the shoulders of hard physical labour," he adds.
On 6 April 1948, the airstrip was ready for service. That day, Lieutenant Prithi Chand sent across a wireless message requesting personnel and weapons reinforcements. Sonam Norbu spent approximately Rs 10,891 and deposited the balance amount of Rs 2,109 with the State Treasury, claims Lt Gen NS Brar (retd) in Indian Defence Review.
However, it was nearly two months before the famed Dakota DC-3 (Douglas Commercial 3) transport aircraft made its way to Ladakh on 24 May 1948.
"On 19 May 1948, Army headquarters was appraised of imminent danger to Leh, and requested arms and supplies to be urgently air dropped. The situation had become desperate owing to the disaster at Khaltse (around 100 km from Leh) on 22 May 1948, and Major Prithi Chand reported that Leh could fall to the enemy unless reinforcements reached there within 24 hours," writes Pushpinder Singh, a senior defence analyst, in a 2007 article for the Society for Aerospace Studies.
With the tribal raiders already approaching Leh near Nimu and Taru area on the outskirts, and the only available route via the Zojila occupied by them, the source for reinforcements was the famous Dakota aircraft.
Ladakh's fate was decided at that instant.
Before the Ladakhi people even saw a bicycle, they say the flying horse 'choonpo' (Dakota transport aircraft) landed in Leh on 24 May 1948, carrying with it Air Commodore Mehar Singh, co-piloted by Flight Lieutenant SD Singh, with General Thimayya on board. This was indeed a landmark moment in the modern history of Ladakh.
"For most of the local people, this was the first time they had ever set their eyes on an aeroplane. Indeed, for many of them it was the first time they had seen a motor vehicle of any kind since, at that time, there was not a single motor vehicle in the whole of Ladakh," writes Sonam Wangchuk in 'Kushok Bakula Rinpoche: The Architect of Modern Ladakh'.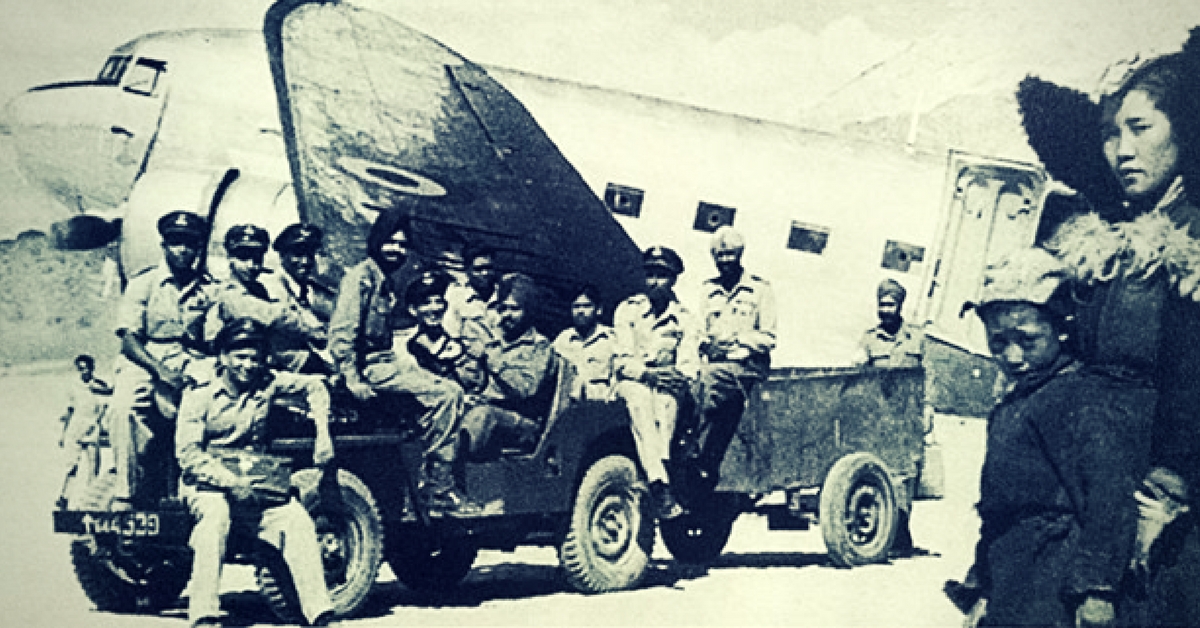 "On 24 May, the first sortie came. It was a trial flight. The senior officers did a recce of the area, but a week later, poor weather conditions made it difficult for these Dakotas to land. The tribal raiders were mostly camped in Nimoo and Taru, outside Leh, where the Pakistanis were sitting at an elevation. Till the reinforcements came on 1 June, it was a stalemate. Finally, on that day, six Dakotas dropped a company of 2/4 Gurkha Rifles along with arms and ammunition at Leh airport and pushed the tribal raiders away," says Stobdan.
Eventually, more reinforcements came through the Rohtang Pass via Manali, and by July/August, the tribal raiders had been driven back. In November 1948, under Operation Bison, the Indian armed forces reclaimed Zojila and the Kargil area before a cessation of hostilities was announced on 1 January 1949.
While military heroes like Air Commodore Mehar Singh, Lt Col Sher Jang Thapa, Major Hari Chand, Captain Khusal Chand and Ladakh's very own Major Chewang Rinchen won gallantry awards, the contributions of Sonam Norbu remain under wraps.
"Many mainland Indians take credit for saving Ladakh from Pakistan, but no it's a Ladakhi who probably played the most critical part. Sure, the Indian military played a significant role in saving the region, but Ladakhis aren't given their due," he adds.
Also Read: Lion of Ladakh: The Legendary Soldier Who Saved India While Still a Teenager!
Beyond the historic airstrip in Leh
Born into the peasant Nyachu family in Leh on 27 May 1909, Sonam Norbu graduated from the University of Punjab and obtained his engineering degree from the University of Sheffield in the United Kingdom during the mid-1930s.
"As a young man, he had set his sights on becoming an engineer, but in those days such technical educational facilities were few and far between. In fact, a senior British officer in Kashmir had, at the time, offered him the position of Tehsildar, which, no doubt, would have catapulted him to the higher echelons of the local bureaucracy. However, his heart was set on engineering. It's to the credit of local British officials who recognised his talents that an engineering seat was arranged for him at the University of Sheffield. Of course, a little financial assistance came from a close relative of the Nyachu family as well," says Pinto Norbu, a former MLA and son of Sonam Norbu, speaking to TBI.
"It's remarkable how he managed to study engineering first in Srinagar and later in England. This was a time when Ladakh was completely inaccessible. There was virtually no education or any infrastructure facility in the region," Sonam Wangchuk, a former diplomat, tells TBI.
Following Independence, Sonam Norbu served as Development Commissioner, joined the Jammu and Kashmir Public Works Department, and subsequently, became a Chief Engineer with the Border Roads Organisation, which, at the time, was devoid of trained engineers in the frontier regions.
According to P Stobdan, "He was instrumental in completing both the survey and construction of the Srinagar – Leh road through the Zojila Pass in the 1950s. For his distinguished service to the nation, Sonam Norbu was awarded by the Indian Government with the National Civilian Award, the Padma Shri in 1961."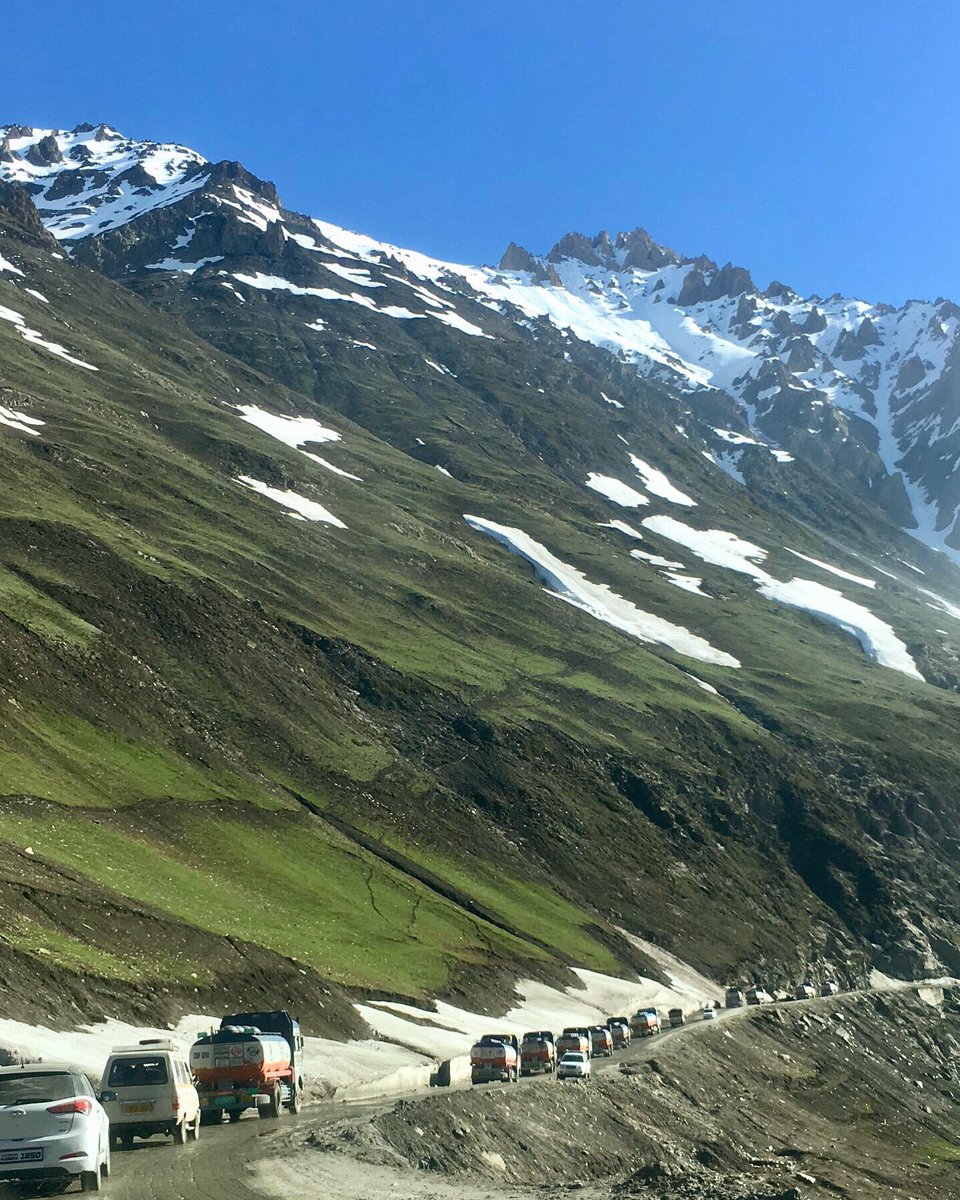 Through the late 1960s, alongside other luminaries of Ladakh like the 19th Bakula Rinpoche, Sonam Norbu played a critical role in the infrastructure development of Ladakh.
Also Read: From Monk to Statesman: Here Is a Remarkable Indian You May Not Have Heard Of!
However, in 1970, the India government established its embassy in Ulaanbaatar, Mongolia. In the following year, it chose Sonam Norbu as its first "residential" ambassador to the Mongolian People's Republic, which was then a satellite Soviet State.
Following his stint as a civil servant, he entered active politics after his tenure in Mongolia came to an end, joining the Sheikh Abdullah government's cabinet as Minister of Works and Power, besides taking charge of Ladakh Affairs, in 1975.
"My father was a righteous, upright, self-respecting and honest person. He was simple in his outlook but sophisticated in his thinking. His sincerity and dedication to the task at hand saw Chief Minister Sheikh Abdullah entrust him with portfolios that took up over 70 per cent of the State's budget. As a man of considerable means with vast responsibilities, never once did he misuse his position," says Pinto Norbu.
"Although he came from a humble background, he spent most of his life undertaking serious responsibilities, interacting with high officials and ministers. Unlike many politicians, he was a straightforward individual with a warm heart, who did not suffer fools," says Wangchuk.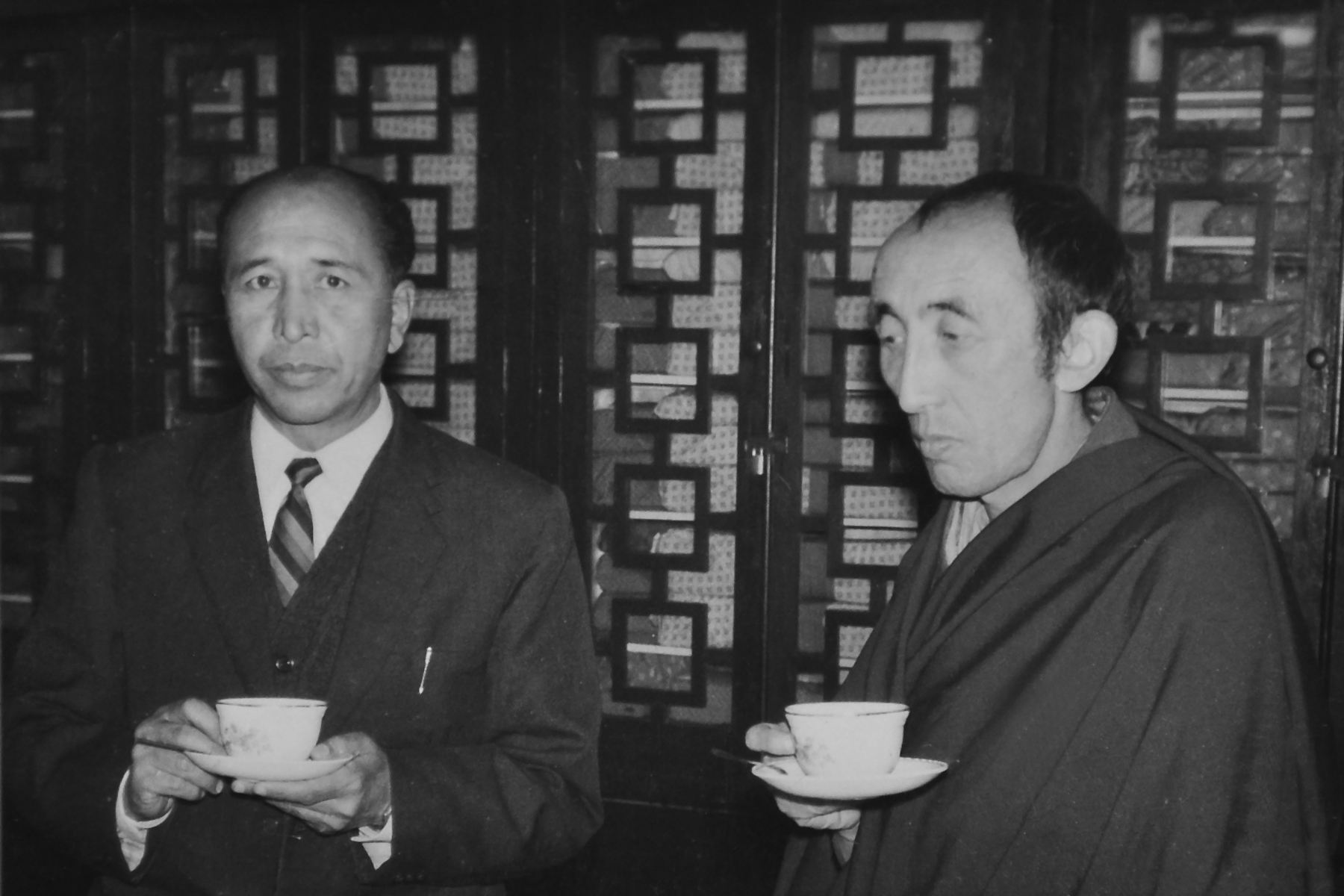 During his few years, he oversaw the construction of many massive power projects across not just Ladakh, but the rest of Jammu and Kashmir. "His contribution to the state was tremendous," adds Pinto Norbu. Besides, he also oversaw the inauguration of civilian flights from the Leh airport in 1977, thus truly opening up the region to the tourist influx we see today, which has brought both immense prosperity to the region.
Sonam Norbu passed away in 1980.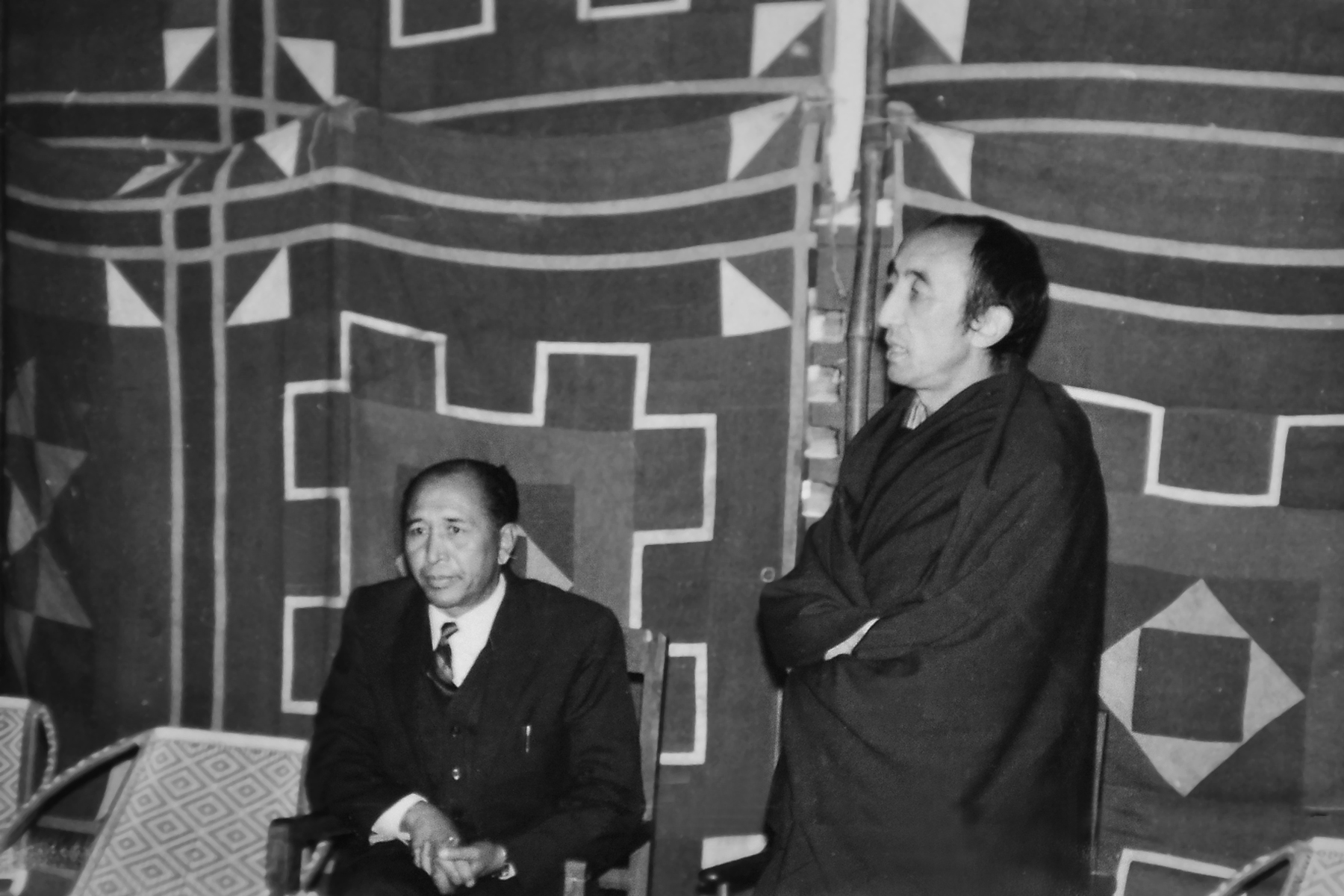 Remembering the day he died, Pinto Norbu recalls what Sheikh Abdullah told him. "He said, 'Upon losing him, I feel like my right arm has been chopped off'," says Pinto.
His legacy remains intact with the district hospital in Leh named after him. The Sonam Norbu
Memorial Hospital remains the leading government-run medical centre in Ladakh.
Also Read: Ladakh Scouts: The 'Snow Warriors' Who Stand Like a Mountain to Defend India!
"Sonam Norbu was an honest and sincere nationalist, whose sole focus was the benefit of the people of Ladakh and India. Unfortunately, this simple man born to a peasant family remains forgotten today. Future generation of Ladakhis must take inspiration from such people, who have contributed immensely to the region and country," shares Stobdan with TBI.
(Edited by Saiqua Sultan)
Like this story? Or have something to share? Write to us: contact@thebetterindia.com, or connect with us on Facebook and Twitter.
We bring stories straight from the heart of India, to inspire millions and create a wave of impact. Our positive movement is growing bigger everyday, and we would love for you to join it.
Please contribute whatever you can, every little penny helps our team in bringing you more stories that support dreams and spread hope.