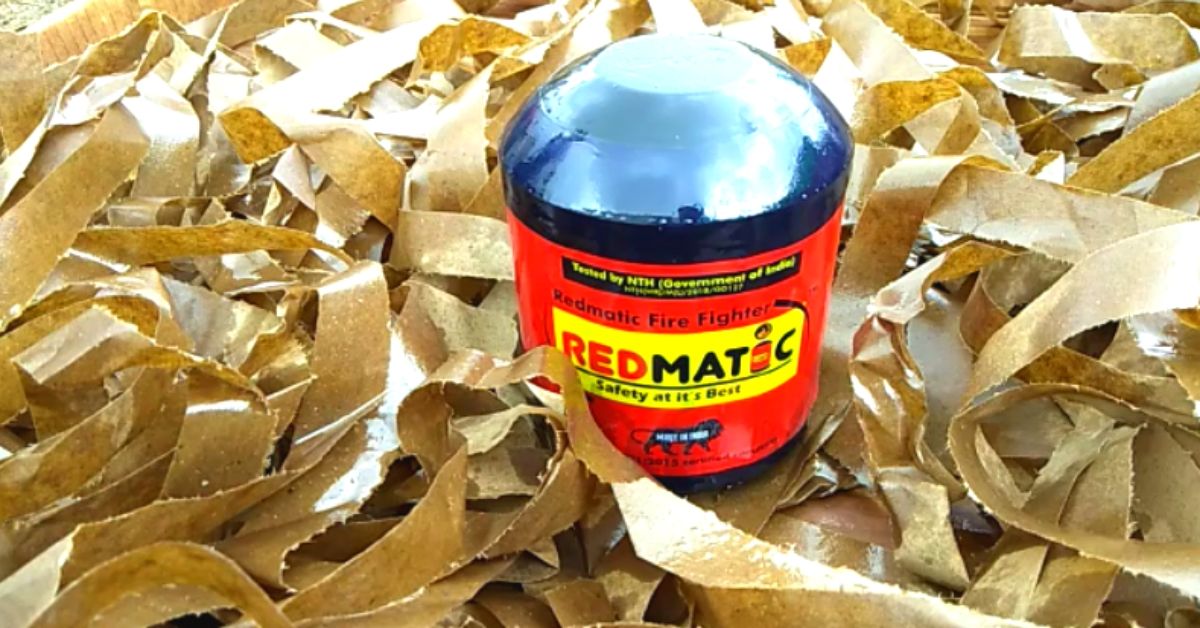 Easily installable in homes, offices, petrol pumps and even cars, these 'fireballs' are equally effective on fires caused by liquids, gases and electrical short circuits. And the best part? No special training or skill is required to operate them!
On 24 May this year, twenty-two students in Surat died when a coaching centre in the Takshashila Complex caught fire.
It took nearly an hour for 19 firefighters and two hydraulic platforms to contain the blaze. Initial investigation revealed that a short circuit caused the fire. However, due to the presence of highly flammable materials like tyres and flex, the fire spread quickly.
The tragic accident makes fire-safety measures and precautions all the more important considering that a raging fire is extremely difficult to control and the aftermath is devastating. Measures like advanced warnings and well-planned escape routes need to be incorporated all across the country.
Wanting to avert such tragedies, Sagar Raskar and his friend Pankaj Shelke from Ahmednagar have come up with a cylinder-shaped fireball that can douse fire within three to ten seconds.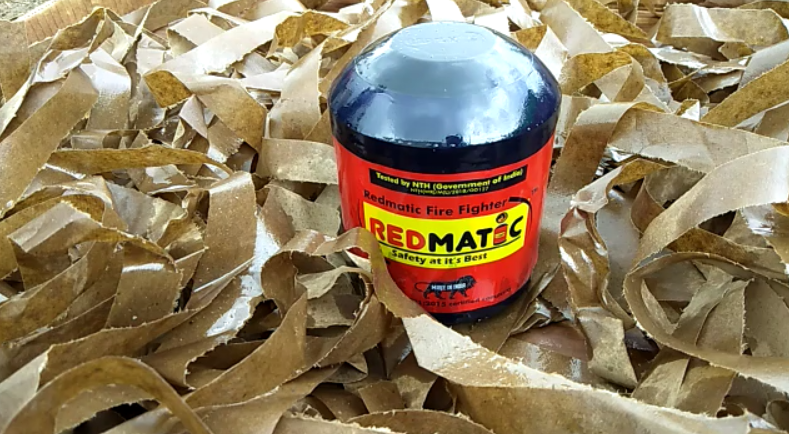 I am unsure if the fire could have been avoided but I am sure that the students would not have died had some warning was given before the fire spread across the building, says Sagar, an expert on fire extinguishers.
Sagar, an MBA, has worked in the safety department of a private firm in the past and Pankaj owns an agricultural equipment firm.
After the tragic 2018, Bhima Koregaon stone pelting that resulted in the burning of shops and vehicles, the two friends decided to come up with a quicker and easy-to-use-solution that could prevent fire tragedies.
Often, in a law and order situation, public property gets burnt as a mark of protest. In such situations, common citizens are at the receiving end of the carnage. The Bhima Koregaon violence prompted the two of us to do something about it, Sagar tells The Better India.
The duo researched endlessly and came across fireballs that are made in China. Since most of the people in India import them, the pair decided to develop a similar model. Having prior experience in fire extinguishers proved a boon for Sagar.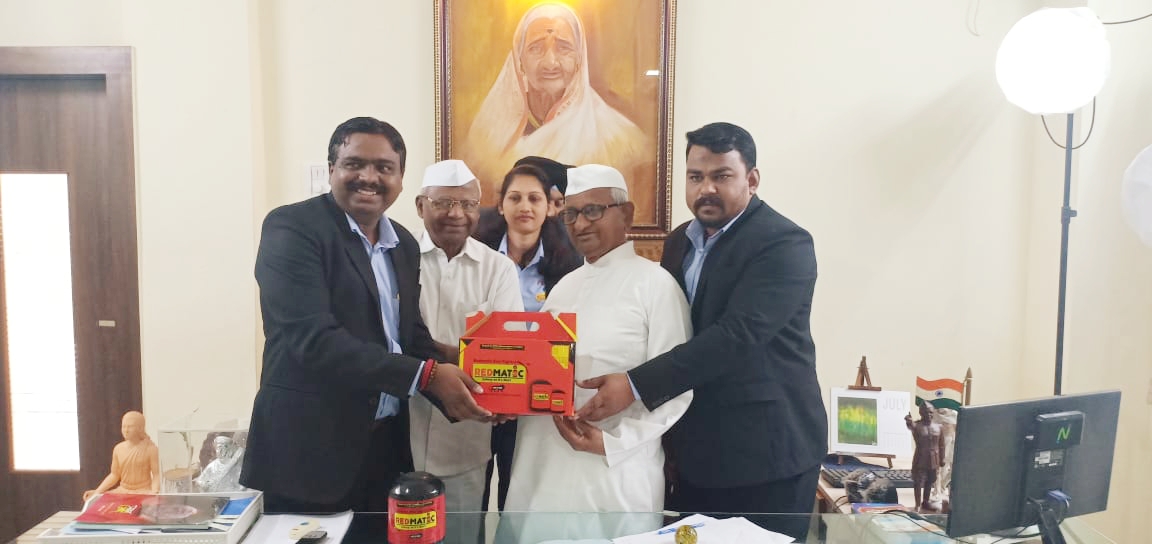 Christened as Redmatic, the fireball container was sent to National Testing House in Mumbai for trials where it was cleared and given the ISO certification. Once the accreditation came in, the duo started their company, Ocean Fire, to sell the product.
What is Redmatic and How Does It Work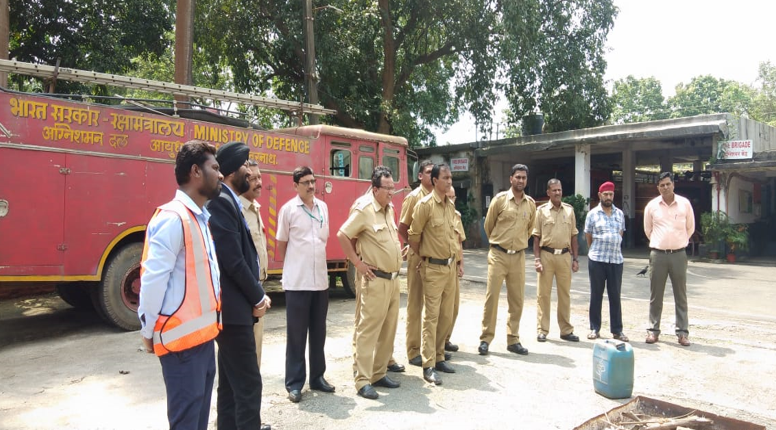 The automatic cylinder-shaped containers are filled with monoammonium phosphate powder that can be thrown into fire. The heat causes them to explode, spreading the dry chemical that extinguishes the fire.
The automatic firefighter is equipped with fire sensors that activate immediately in case of a fire. The material used to create Redmatic is harmless and safe for users. The exploding power has been accurately calculated according to safety standards.
On coming in contact with fire, the container will explode, making a sound of 120 decibels to caution people.
Redmatic can be installed anywhere like above a circuit box, supermarkets, hotels, homes, industries, offices, gas stations, cars and even vehicles.
Priced at Rs 3,900, the container weighs 1,100 grams and has to be installed 30 cm away from a possible fire source, the effective area being three cubic meters.
There is no specialised training or skill required to operate the firefighter. With a product life span of five years, it does not require inspection and maintenance, "It requires no manpower to operate, and hence it can be kept in an unmanned area too," says Sagar.
Against the backdrop of Koregaon-Bhima violence, Vishwas Nangare-Patil, Special Inspector-General of Police, Kolhapur Range, invited Pankaj and Sagar to give a demonstration of the product.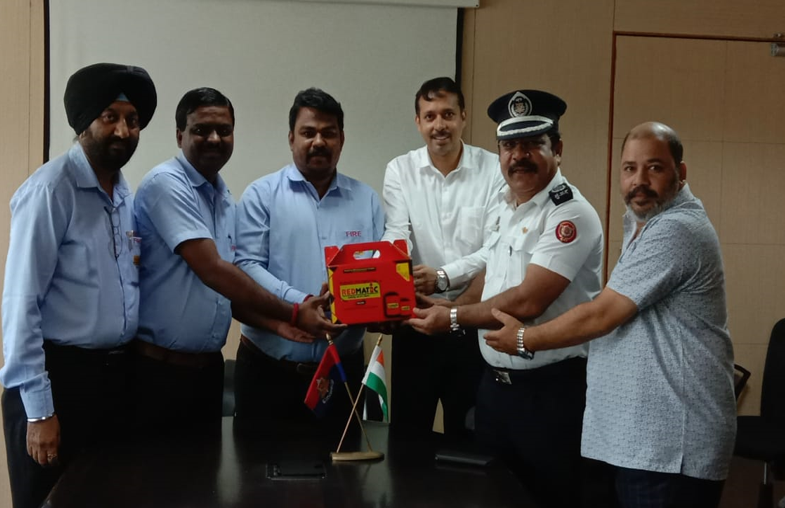 The company has, so far, sold over 3,000 fireballs across India including to the Police Force. The Kolhapur Range Force has purchased around 500 such units and installed them in the patrolling vehicles.
---
Also Read: Delhi Family Charred to Death in Car Fire: 6 Safety Tips All Motorists Must Know
---
Get in touch with Ocean Fire here.
(Edited by Saiqua Sultan)
Like this story? Or have something to share?
Write to us: contact@thebetterindia.com
Connect with us on Facebook and Twitter.