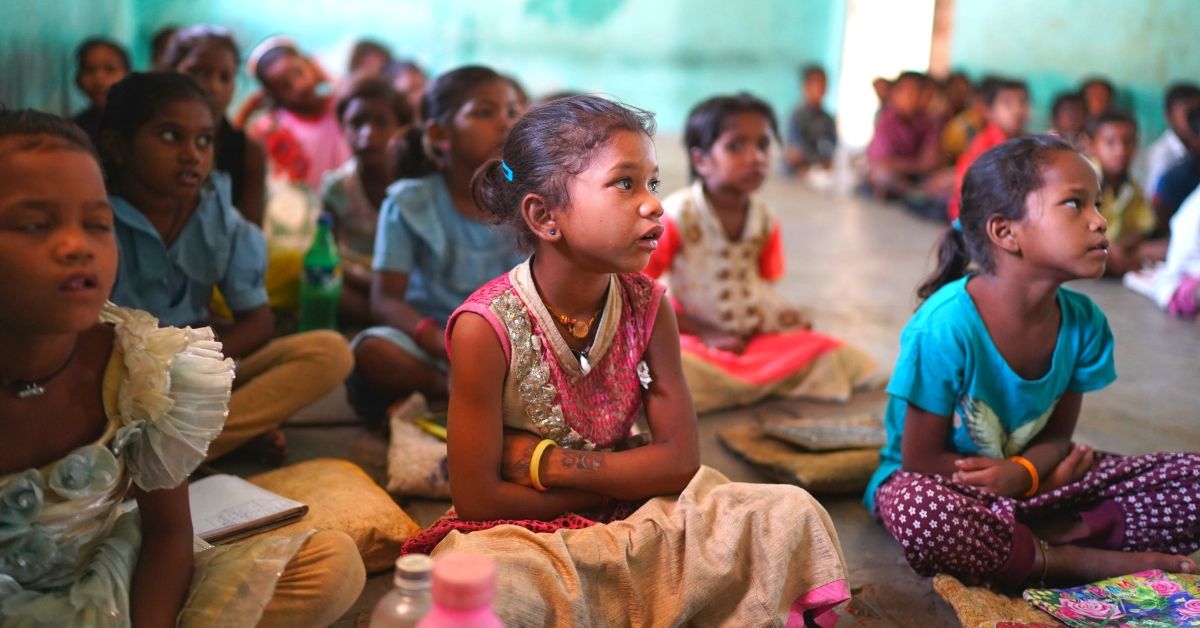 A grand initiative, combining state and civil forces, brings hope to a generation of children almost lost to child labour and poverty. #Respect #NoToChildLabour
For nearly 800 children of brick kiln labourers from Western Odisha working in Telangana, the faint hope of accessing formal education has become a reality.
Thanks to the collective efforts of the Rachakonda Police Commissionerate, the District Collectors of Yadadri Bhuvanagiri and Rangareddy, the Brick Kiln Owners Association in Telangana and global non-profit Aide et Action, these children will now go back to their homes in Odisha in the upcoming academic year starting July and enroll in Odia-medium schools instead of getting caught in the vicious cycle of child labour.
With assistance from the Odisha government as well, these children can now aspire to break out of the poverty trap that has ensnared their parents.
In 2016, Aide et Action began a small-scale initiative to help a few children of migrant brick kiln workers in Telangana access basic education in and around their parents' work sites. The initiative has now grown into a successful education project spread across nine worksite schools.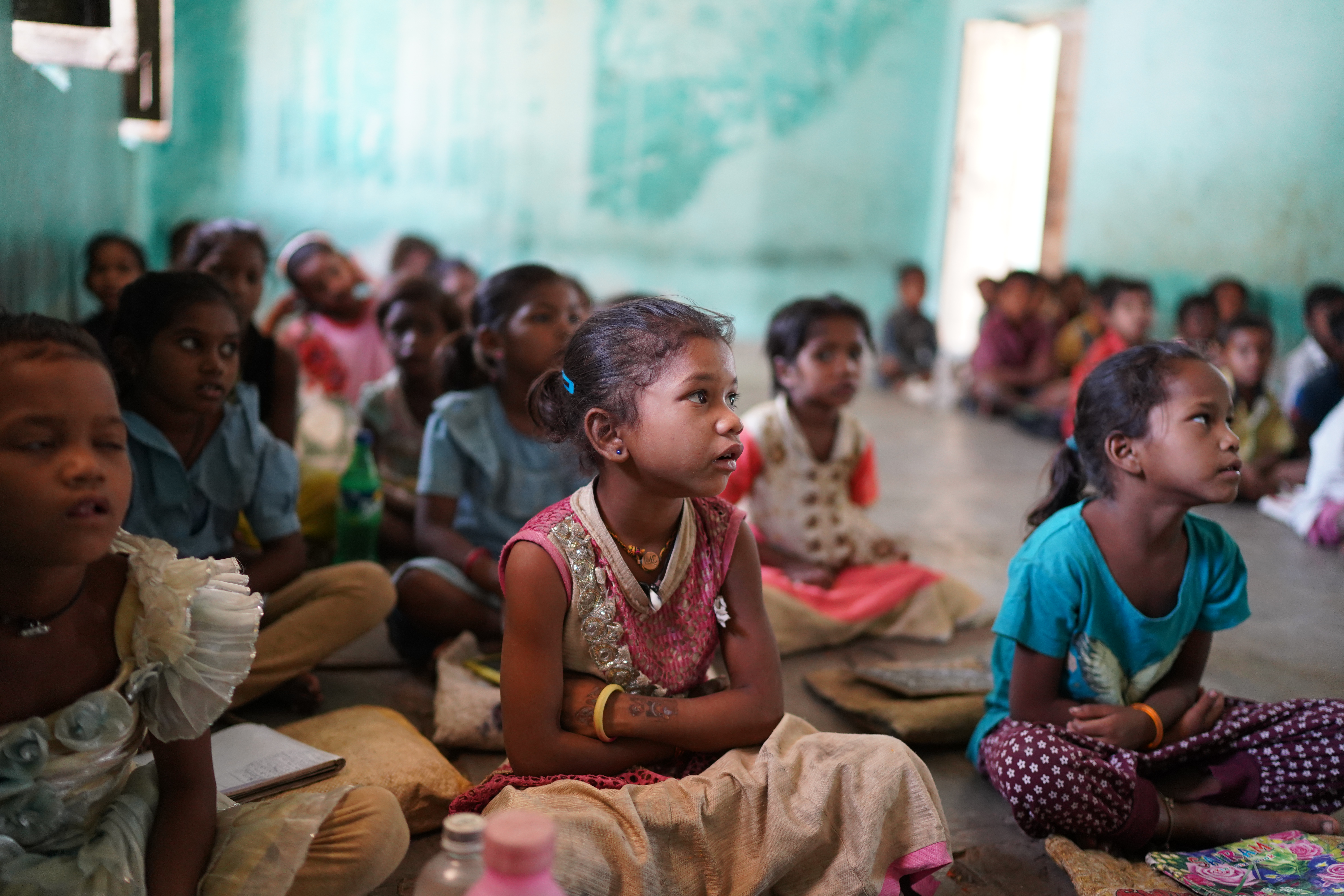 Scaling up efforts
"Operational Smile is a programme envisioned by the Ministry of Home Affairs, Government of India, under which the police department, in coordination with other government departments, rescue and rehabilitate children working in hazardous industries. Driving these efforts in my area of jurisdiction, which includes the districts of Yadadri Bhuvanagiri, Rangareddy and Medak, we formed teams and conducted multiple operations," says Rachakonda Police Commissioner, Mahesh M Bhagwat, in conversation with The Better India (TBI).
In one such January 2017 operation near Choutuppal town in Yadadri Bhuvanagiri district, the police team rescued around 180 children working in brick kilns who were not going to school. Some of these children even had their parents working in the same kilns.
After this operation, the police immediately received a tip-off about another brick kiln factory employing children nearby. They rescued another 170 children who were reportedly being paid a measly Rs 10,000 for six months work.
After booking 16 brick kiln owners under various provisions of the law, including human trafficking, the police had to figure out what to do with these 350 children from Odisha.
"What were we going to do with these children? Where could we send them? Keeping them in a children's home wasn't advisable," says Commissioner Bhagwat.
Once these children are rescued, they are either sent back to their villages or reunited with their families. Since some of them were already living with their parents in small huts at the brick kiln worksite, the Commissioner began looking for an alternative to rehabilitate them.
Fortunately, Aide et Action already had the worksite-schools model in place, where it would bring teacher volunteers, either high school graduates or college dropouts, from the home districts of these migrant workers to teach them in Odia-medium.
These 'worksite schools' are essentially under-attended Telugu-medium government schools, where volunteer teachers use the school premises to teach in Odia.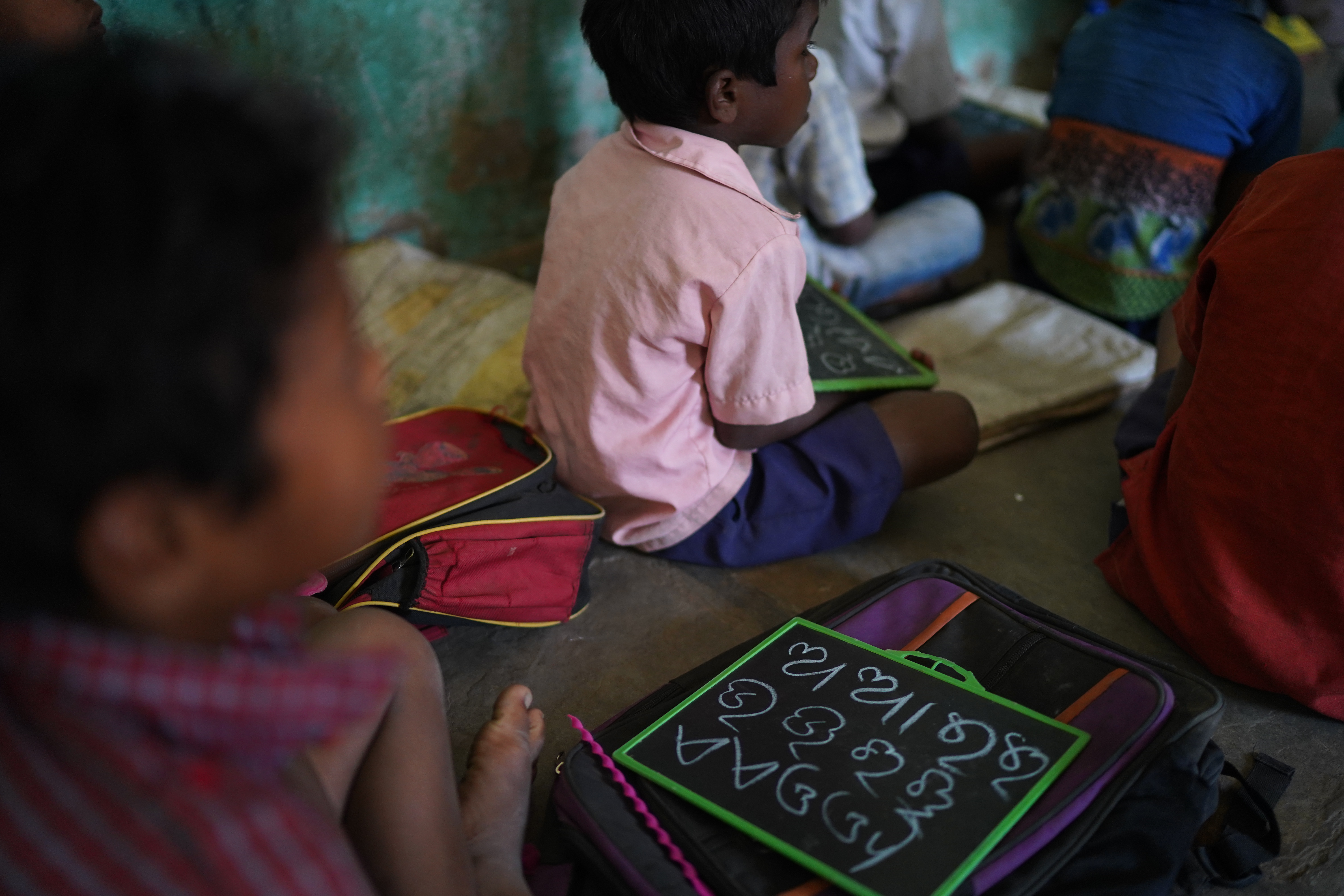 "What worked for us is that many of these schools had meager local attendance and this gave migrant children the space to learn. There is one school where the number of local children was around 17, but the number of migrant children was 130. We enrolled around 20-30 volunteers, who were being paid around Rs 8000 per month by the respective district administrations and brick kiln owners association," says Daniel Umi, Director of Migration and Education, South Asia at Aide et Action, in a conversation with The Better India (TBI).
For these worksite schools, teachers were brought in from Bolangir, Nuapada, Kalahandi, and Nabrangpur districts, which have been facing drought-like conditions for the past three years. Daniel played a crucial role in establishing Odia-medium schools in Telangana.
"We approached the police commissioner, asking if the authorities would like to expand this programme, and bring in more schools. By schools, I mean government-run Telugu medium schools around these brick kilns. We surveyed the number of schools in these areas, their current conditions, whether these children could be enrolled in the Telugu-medium school, and if they could learn in Odia," adds Daniel.
Joining the Rachakonda Police Commissionerate and the non-profit was the Brick Kiln Owners Association. After getting booked in cases where they couldn't even get bail, many brick owners approached the Police Commissioner. "The owners approached us, saying they were ready to take care of the children's education," says Commissioner Bhagwat.
The Commissioner then asked the brick kiln owners to come forward and offer assistance in this regard, making up for employing children in their facilities.
In collaboration with the non-profit, the owners were sensitised about offering healthy spaces for children in and around the brick kilns. They were also asked to cooperate with the authorities in sending these children to school, paying for their transport and even repairing nearby schools.
These owners acquiesced to all these demands.
Meanwhile, we conducted surveys, identified children, mobilised volunteers, trained them, supervised, arranged for textbooks from Odisha, and classroom material. We essentially offer technical support and have an office in Hyderabad overseeing it, says Daniel.
Alongside other stakeholders, Aide et Action also helped children acquire uniforms and school bags.
However, the Rachakonda Police Commissionerate was the leading player in this regard because they brought in other stakeholders—brick kiln owners, district administration, education and labour departments.
Commissioner Bhagwat was the key conduit for the critical administrative support this initiative needed.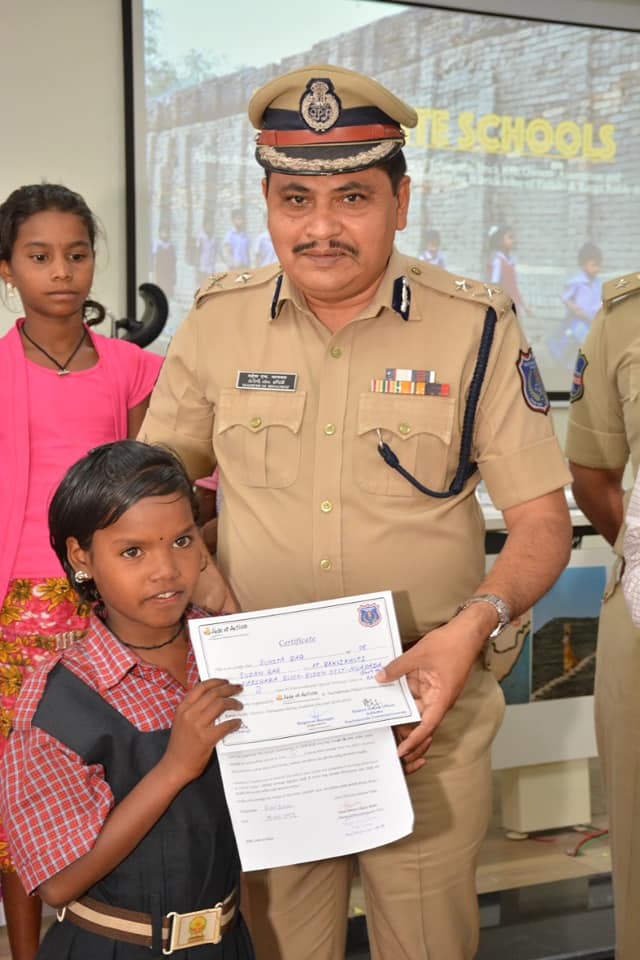 What happens after the school season?
These worksite schools enrol children in Class I to Class 5, which make up 90 per cent of the student intake. Children from Class 6 and 7 also attend these schools. After spending the October-May season studying in these schools, these children will be eligible for a grade-level transition into Odia-medium schools in the following year back in their native villages.
"For this process, we obtain a certificate with a photograph from the education department of Telangana. For each child, we have a database with their photograph and the school where they studied. The parents receive a letter officially confirming their child has undergone education in this school, appeared for examinations and is eligible to attend so and so class," says Daniel.
Accompanying parents and their children back home are the teacher volunteers, who spend a further one and a half months to re-integrate them into the education system in Odisha. These volunteers, who are also natives of the same villages, also conduct regular inspections across the homes of different migrant workers to see if their children have been re-admitted and are going to their new Odia-medium schools.
"We provide a database of these children to the entity in the Odisha government overseeing the implementation of the Samagra Siksha Abhiyan (an overarching Central programme for the school education subsuming three schemes—Sarva Shiksha Abhiyan, Rashtriya Madhyamik Shiksha Abhiyan and Teacher Education). The state administration sends these details to the district and village administration. The parents also furnish these letters at their native schools, and thus the loop is closed from either side," says Daniel.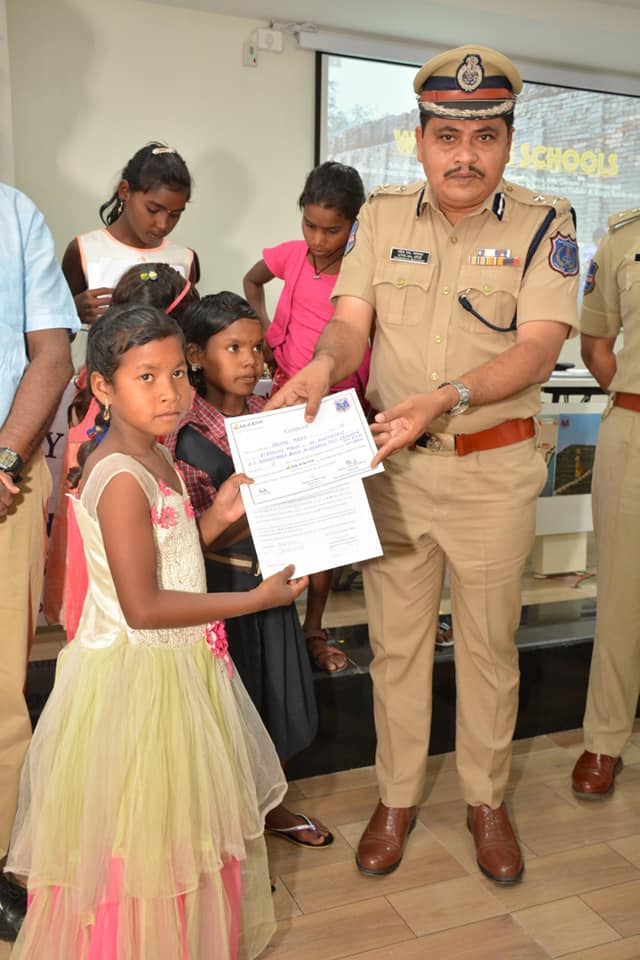 Why is this initiative important?
It's about the portability of education for migrant children. Wherever their parents move for work, children should have access to schools, Integrated Child Development Services (ICDS) and other basic entitlements like vaccinations available to them. At the worksite schools programme in Telangana, for example, children are also given daily mid-day meals.
Migrant families have the right to mobility but don't have the right to access to government-sponsored entitlements like education. People migrate, but their families are excluded from accessing basic state-mandated amenities. On migrant families, authorities often have a discriminatory approach. These families often slip through the cracks. To get a sense of how many families remain neglected, the total number of internal migrants in the country stands at a staggering 139 million, according to the 2011 Census.
"We, at Aide et Action, are looking to fill these gaps. In Telangana, for example, we are working with labourers at construction sites, helping them set up a worksite creche, a day care centre for their children, and link their families with ICDS. We are similarly doing work in Tamil Nadu, Bihar, Delhi, Madhya Pradesh and Odisha as well," informs Daniel.
Also Read: IAS Officer Posts Own Board Exam Marks In Heartfelt Message After Student's Suicide
This initiative is vital because without it, migrant workers and their children miss out on education. It has given us a lot of satisfaction, says Commissioner Bhagwat.
Since January 2017, 2,194 children have passed out from these worksite schools with 774 students alone in this migration cycle of October-November 2018 to May 2019.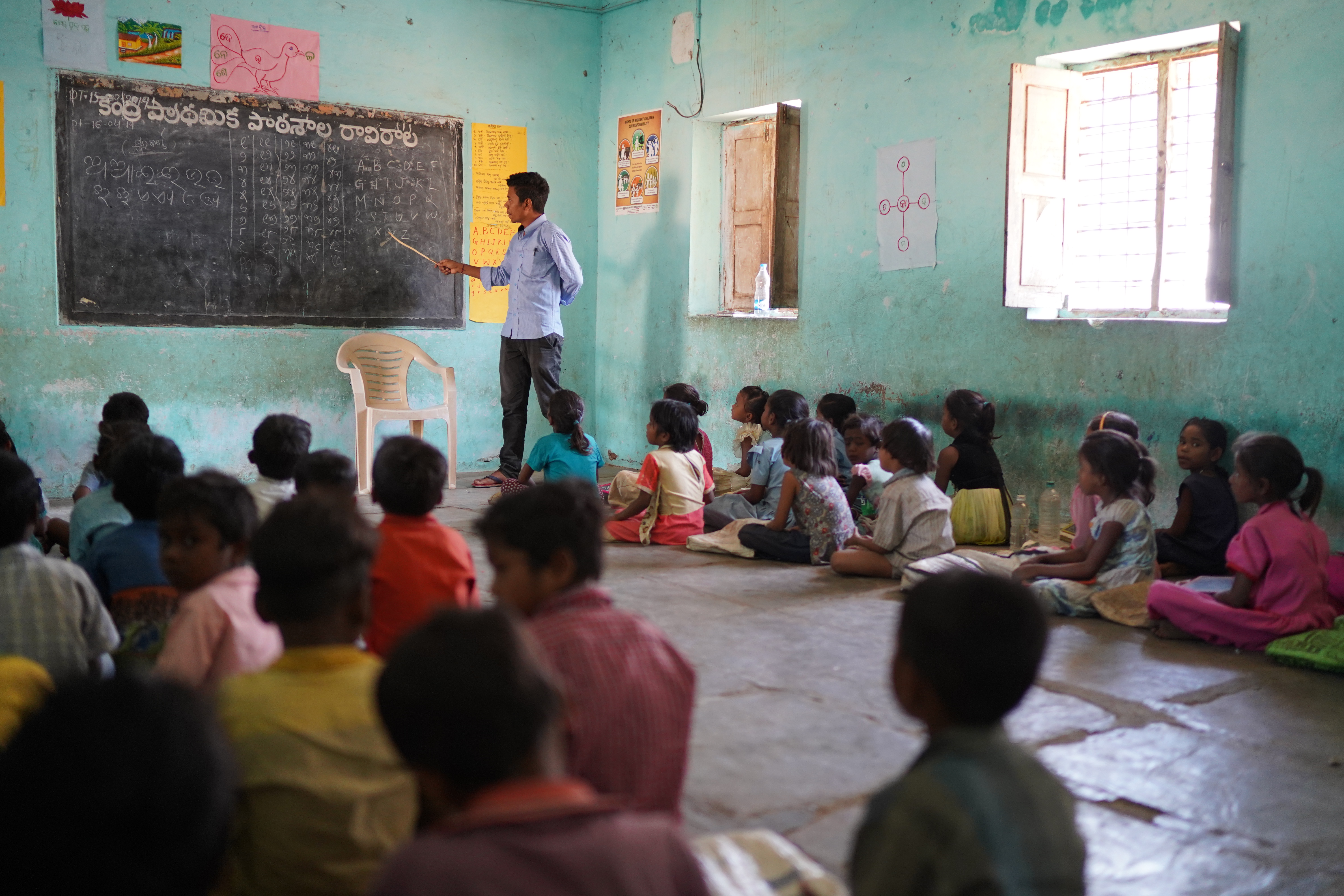 Take a step further
Despite the apparent success of this initiative, there are some critical challenges, particularly for children who want to continue their education. The Odisha government does run seasonal hostels for children of migrant workers. Here, the parents can lodge them when migrating outside the state to work, and the hostel looks after their well being.
But Daniel believes there are some critical logistical and management issues that remain unaddressed.
"Unfortunately, these seasonal hostels start quite late. While people migrate in October for work, these seasonal hostels only begin in November and December. Thus, many children are unable to stay in these hostels. In Telangana, we are trying to ensure that at least they have some provision for living in a decent environment. Another challenge is the unpredictable migration cycle. We have to consider that sometimes parents don't migrate to the same places or aren't sent to the same worksite. For example, those working in Telangana this year, may find themselves in Karnataka next year," says Daniel.
However, beyond educating them, students at these worksite schools are being given an experience beyond the classroom.
Last month, Commissioner Bhagwat took 50 students from these schools to watch an IPL match between the Sunrisers Hyderabad and Delhi Capitals. A week later, another batch of students was taken to the Infosys campus at Pocharam, where they saw how IT engineers work and what is required to enter such professions.
These experiences establish a sense of aspiration among children.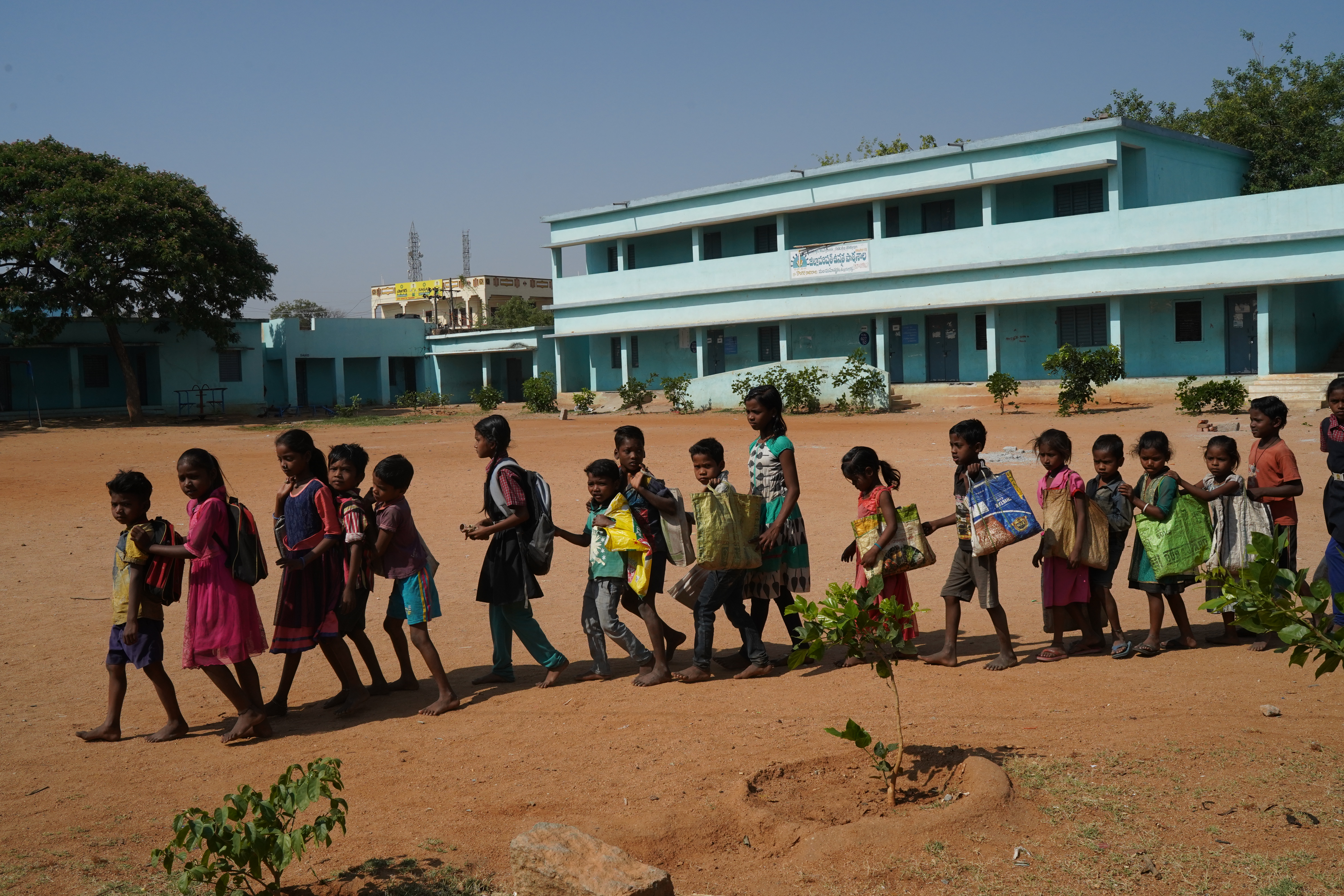 "When they went to the Infosys office, one of their employees noticed that these children did not have adequate footwear. Through a crowdfunding initiative, he bought footwear for 186 children, and inspired by the idea, we raised money to buy footwear for the rest of the 550-odd children at these schools," says Commissioner Bhagwat, who bagged the prestigious International Association of Chief of Police Civil and Human Rights Award 2018.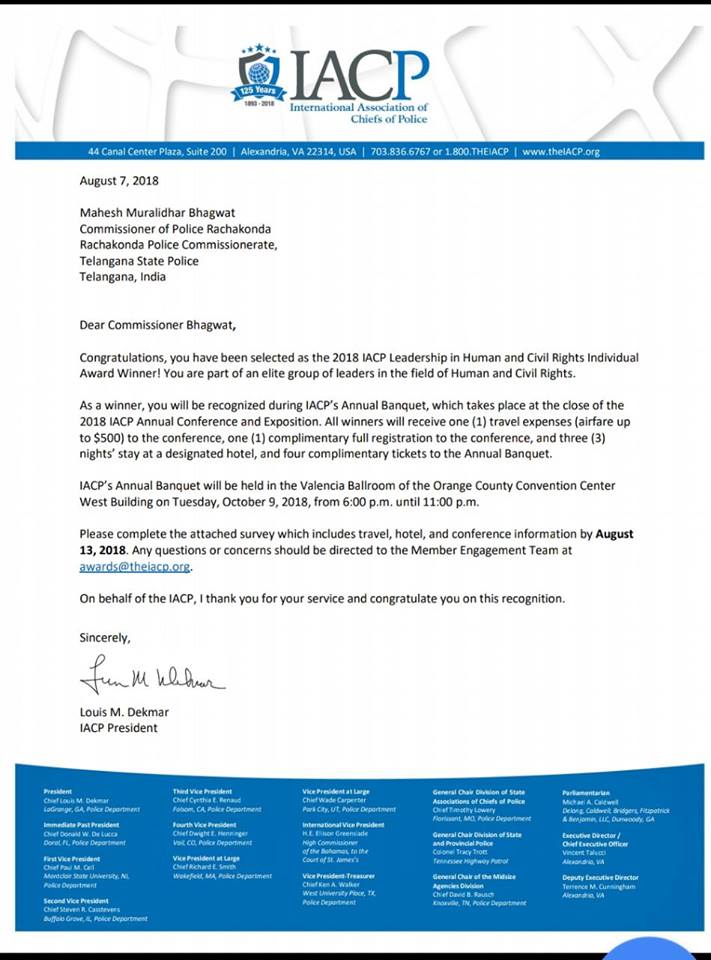 There is hope
The worksite schools initiative has not only brought disparate groups together to serve one of the most impoverished and most disenfranchised communities in India (migrant labourer) but also brought hope to a generation of children who were lost to the vicious cycle of child labour and poverty. This initiative may not solve all their problems, but it gives them hope.
(Edited by Saiqua Sultan)
Like this story? Or have something to share? Write to us: contact@thebetterindia.com, or connect with us on Facebook and Twitter.
We bring stories straight from the heart of India, to inspire millions and create a wave of impact. Our positive movement is growing bigger everyday, and we would love for you to join it.
Please contribute whatever you can, every little penny helps our team in bringing you more stories that support dreams and spread hope.