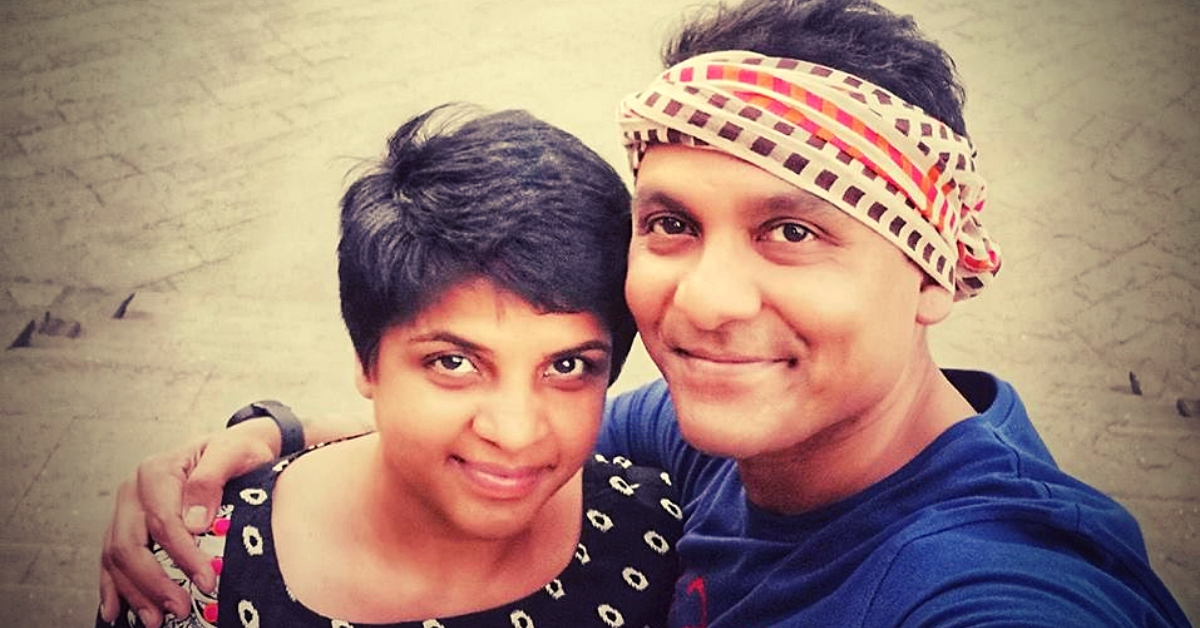 "For us, it is about the moments, not the money. At first, it was difficult for our parents and friends to understand but eventually they did." #TravelGoals #Wanderlust
"Travelling does not always have to be a route to escape. It can also be one leading to unimaginable discoveries!" exclaims a 45-year-old couple who has travelled almost the entire world.
Meet Sangeetha Ranganath and Prasanna Veeraswamy, who travelled to almost 170 countries together, all the while keeping their full time jobs intact.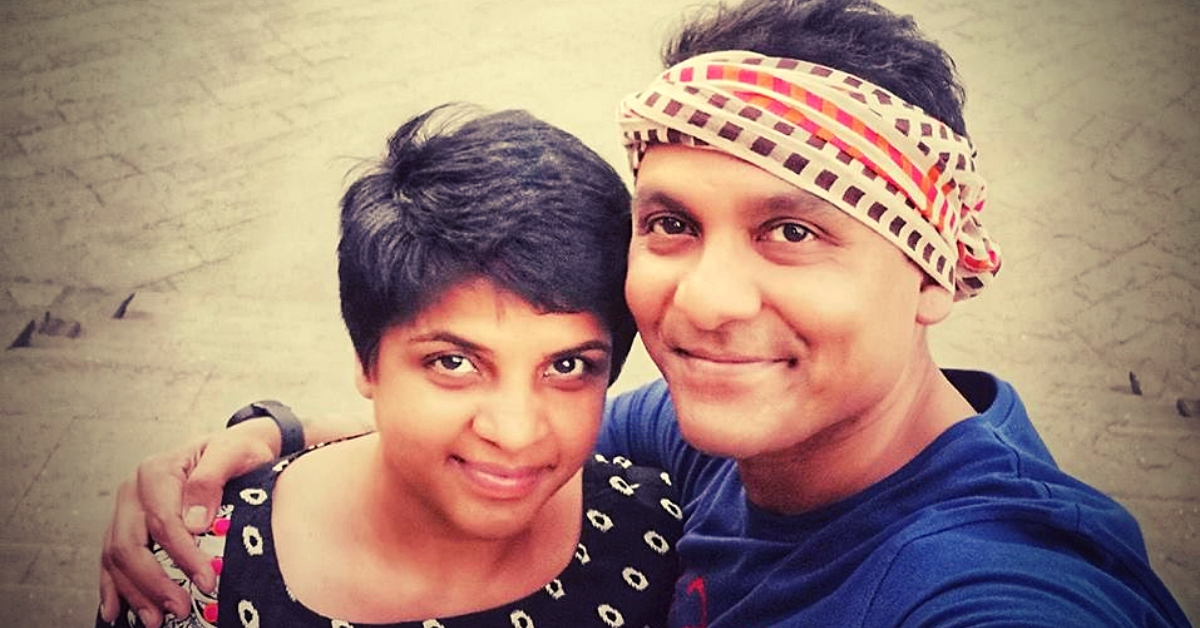 Although Prasanna has covered all 193 countries which is technically the entire globe – as per the United Nations, his wife Sangeetha has seen 170 till now.
Speaking to The Better India, Prasanna says, "For us, our job was never a burden that we had to free ourselves from. We love what we do, but the passion for traveling is also overwhelming. We could not afford to quit our jobs or discard our dream to see the world. So, instead, we found the right balance. " Owing to this, the couple now can call a total of six places around the world, as their home.
"Although we have been all around, it is in India, China, Singapore, Taiwan, Thailand and now in Kuala Lumpur, Malaysia, where we are blessed with a home," added Sangeetha.
The voyage begins
After their marriage in 1998, they moved to the US from India. That was the beginning of their long and exciting journey.
At a time when online travel blogs, and Instagram travel influencers were alien concepts, these wanderers at heart, were introduced to the wonders of the world, after one trip abroad.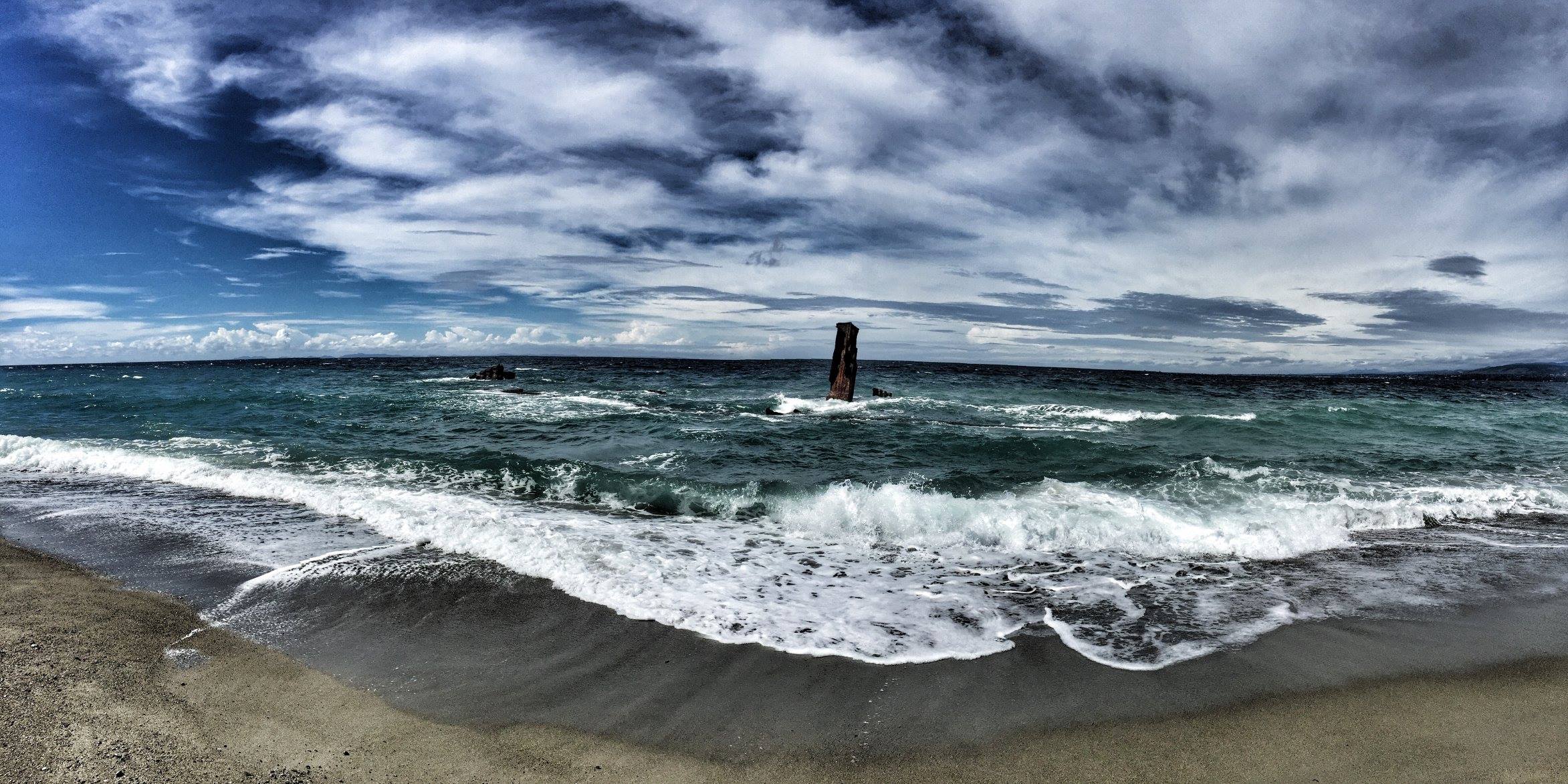 "It was not like the way it is now, when every other day, travel agencies and online travel websites fill your inbox with tantalising deals, and stories of exotic locations. Travel, especially abroad, was very expensive. But, after we moved to the US, we were shocked to see the booming market in the sector. We always had the wander-bug inside us, and the amazing deals were a topping which we couldn't have refused. We began to find ways to start exploring the US, at every given opportunity," said Prasanna.
Sangeetha added that the passion to see the world was so strong that they did not miss even a single weekend staying at home.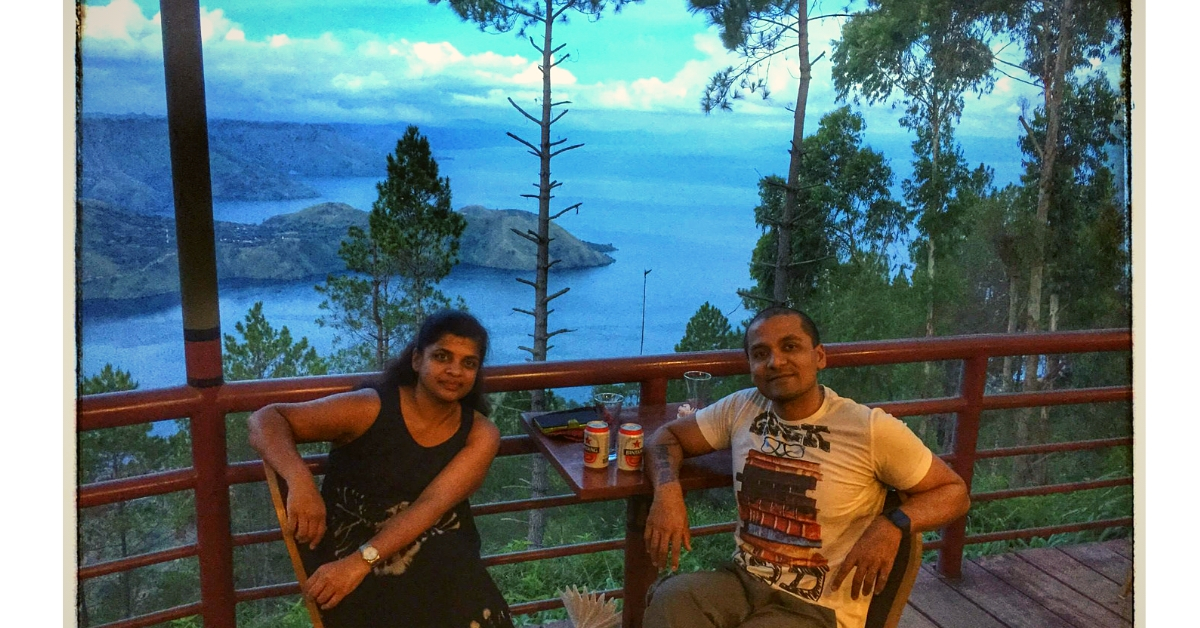 "We utilised it all. It's funny because after getting married, we did not even have a proper honeymoon. We just packed and moved to the US, and continued exploring every corner of it and beyond. And since then we haven't stopped exploring. It's like we have had hundreds of honeymoons by now!" she laughs.
After moving to the US for Prasanna's job, Sangeetha also enrolled into an MBA course, and the couple would utilise the long weekends. It was only in 1999, that they went for their first long holiday for a ten-day trip to England and Scotland. "It's like poetry coming alive. And, its consistent with so many places that we have explored," Sangeetha said.
Balancing leisure with work
Careful planning brewed with lots of passion allowed these two to fly around the world while managing their work.
For them, sitting on the beaches of Cambodia, enjoying a mug of beer and working remotely on their laptop, was never unpleasant. Their work went wherever they did.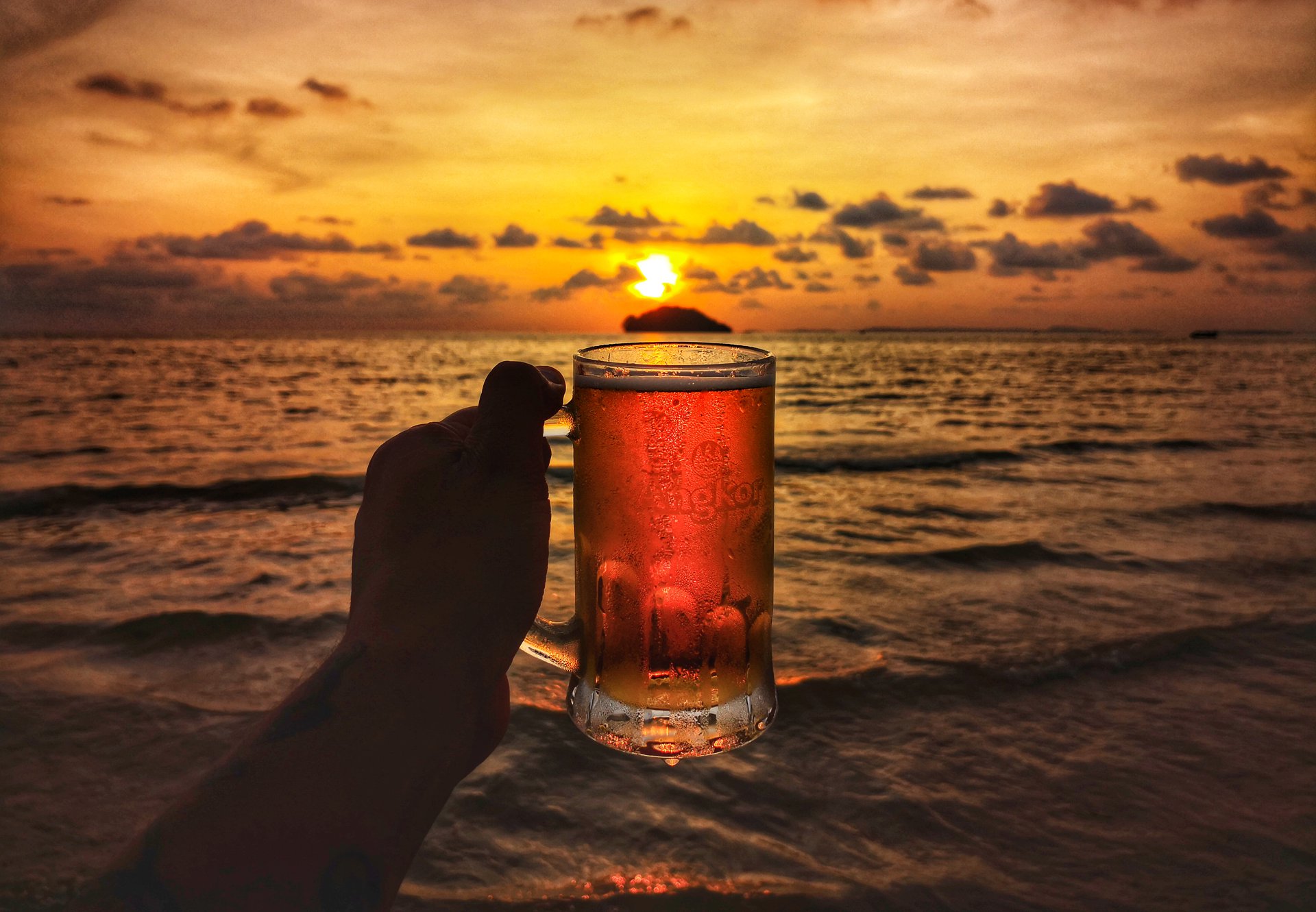 "We both work in areas which allow us to do the job remotely. So the feeling of missing out was never there. We would never switch off our phones and laptops when on a holiday, except for places with no connection. Sometimes we did wonder, how it would have been if we had taken a sabbatical from work and finished the trips in one go. But, like people and seasons, even places and societies are ever changing and are different at various points in time. We didn't want to mix it all up and take it as it goes. One at a time-with patience and love, worked for us" said Sangeetha.
"We both come from middle class families where we were always told that it is an education and a job that will take you places. We stuck to it. It was never one for the other, but both for us," added Prasanna.
Sangeetha now works at Pos Malaysia as Head of Digital Strategy, while Prasanna works GoQuo as Chief Product Officer
However it was never an easy journey to begin with.
"Initially, in the first 12 or so years we would have to manage our trips during long weekends and take a longer holiday in December. But, in the last 8 years we have been able to be more aggressive and have managed to finish eight to ten trips a year," said Prasanna. They claim that good understanding with their employers also helped ease the process.
In addition to quick and planned trips, another aspect was instrumental in making their dreams come true.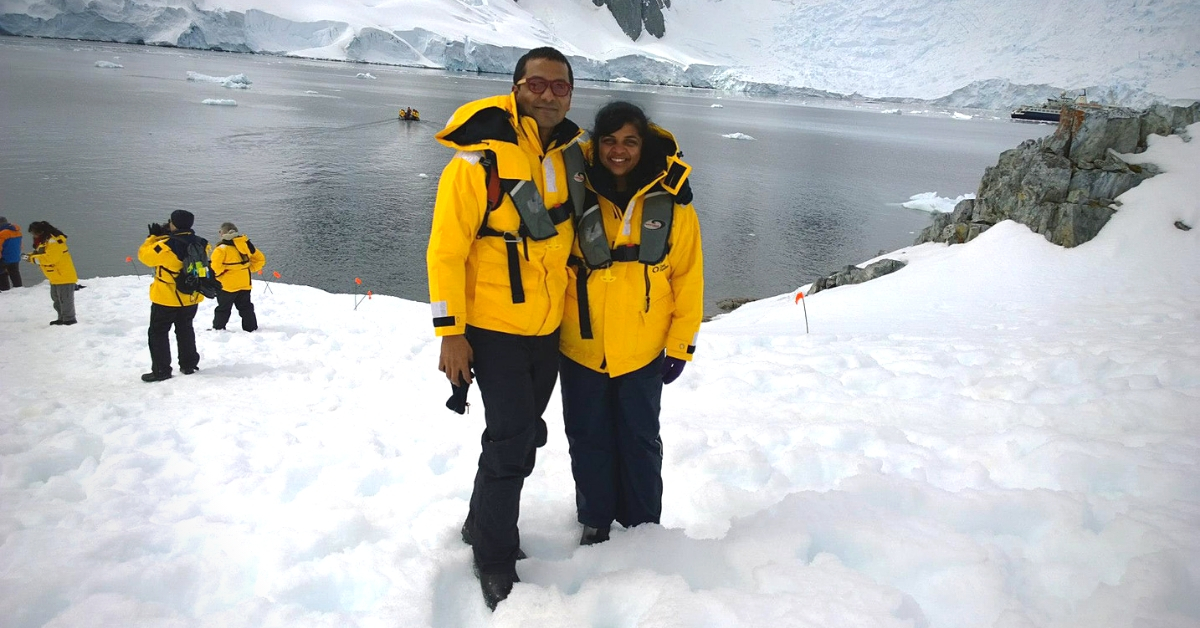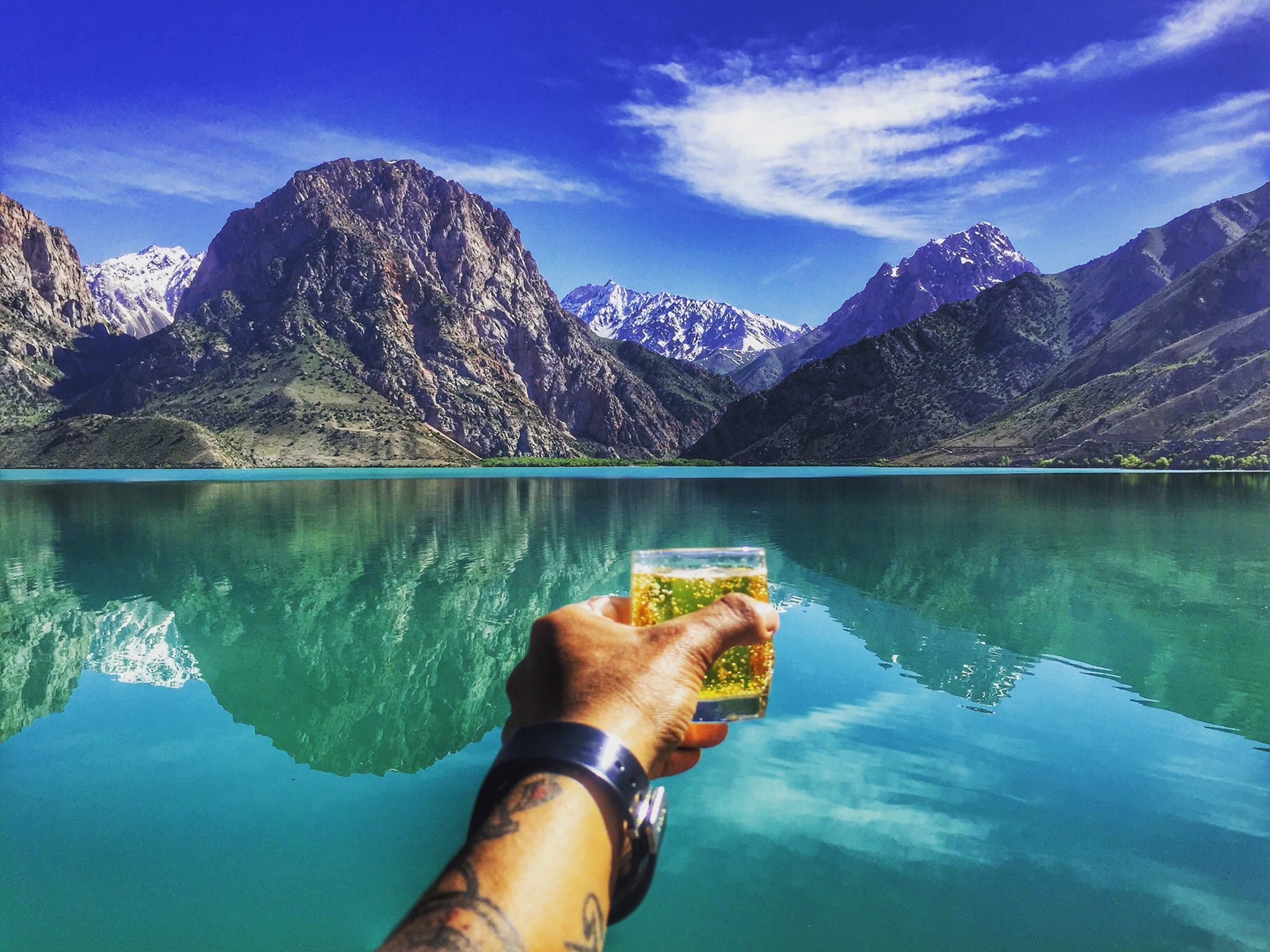 "When we had just come to the US, the ease of travelling and lucrative deals made traveling, especially international, a little easy on the pocket. Now, after all these years, such facilities are available in India," he added.
But constantly traveling also meant letting go of somethings in life. "In the initial years we would spend almost everything on travel. We did not and still don't believe in the stereotype that settling in life means buying big financial assets like a house and having kids. Till now, we don't own a house or have kids. At first it was difficult for our parents and friends to understand but eventually they did. It is a conscious decision to let go of that because for us it is about the moments, not the money."
"Why should we ground ourselves when we can actually fly!" says Sangeetha.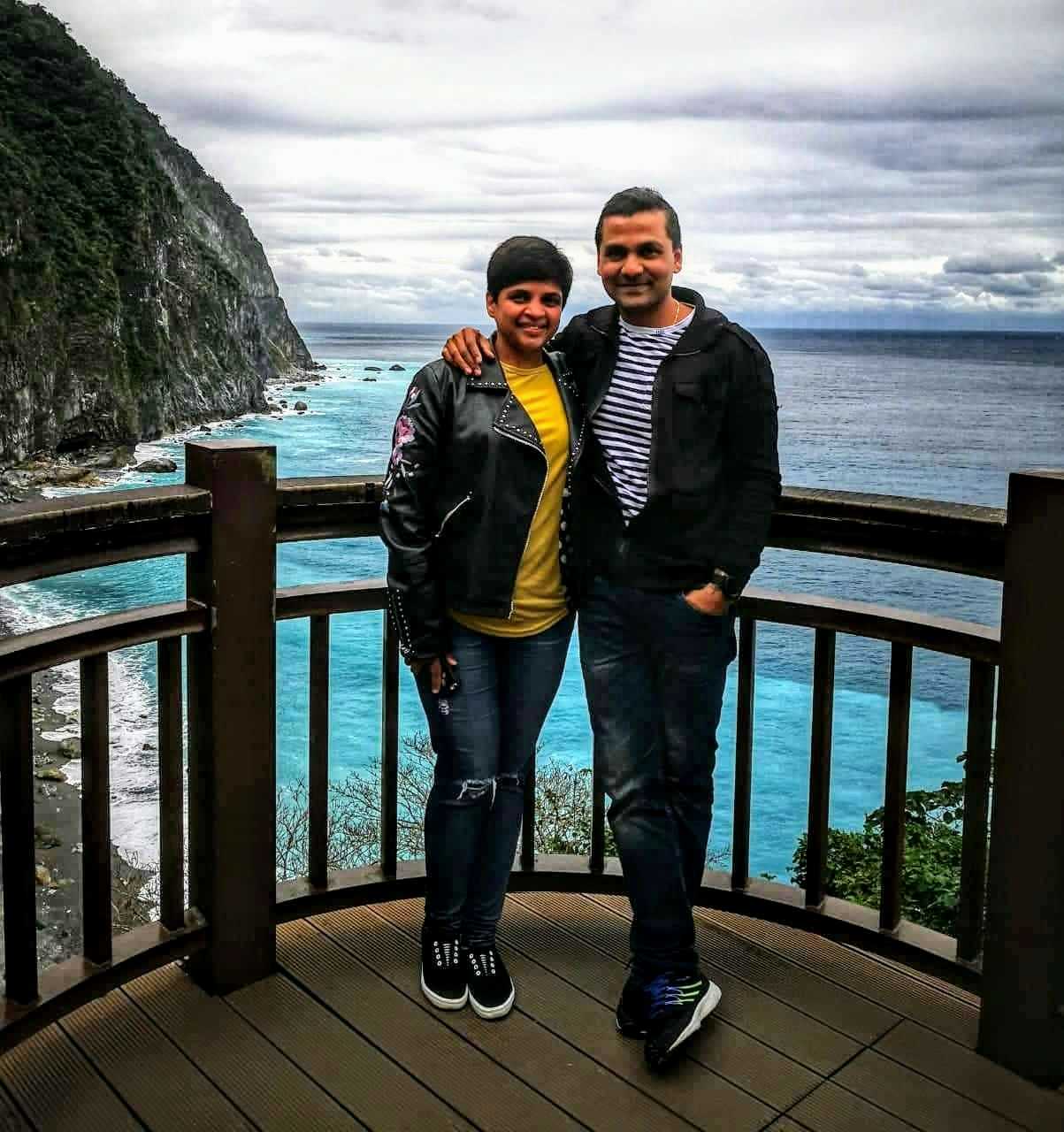 Most memorable moments
In their quest for memories, they stumbled upon numerous wonders. One of them, Prasanna shares, was rather close to home.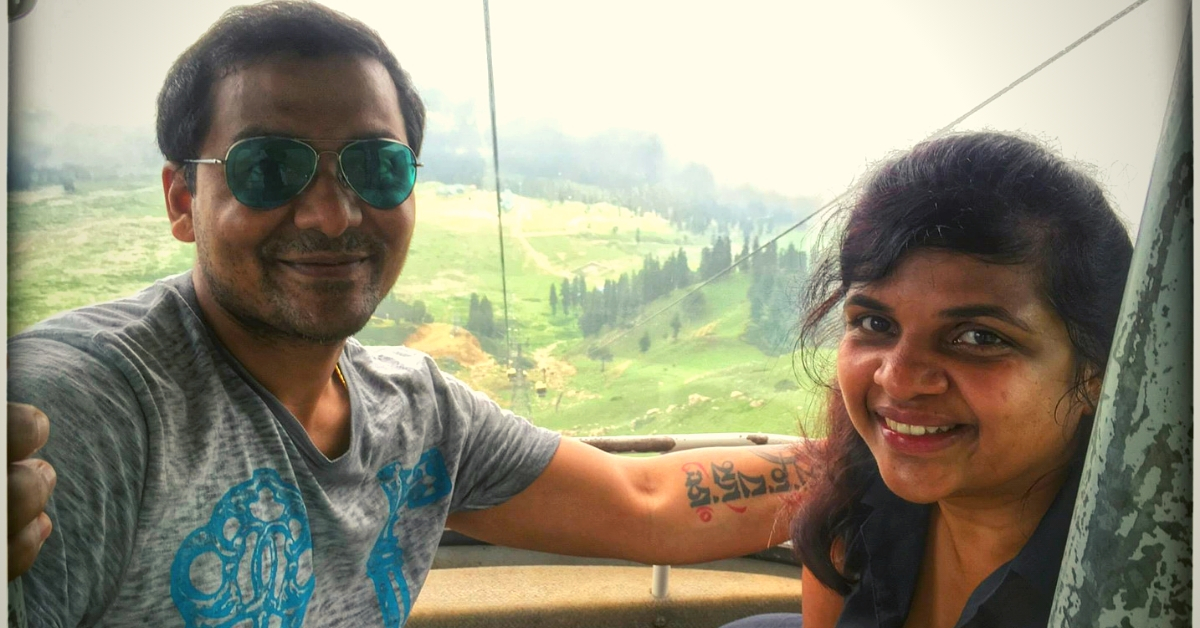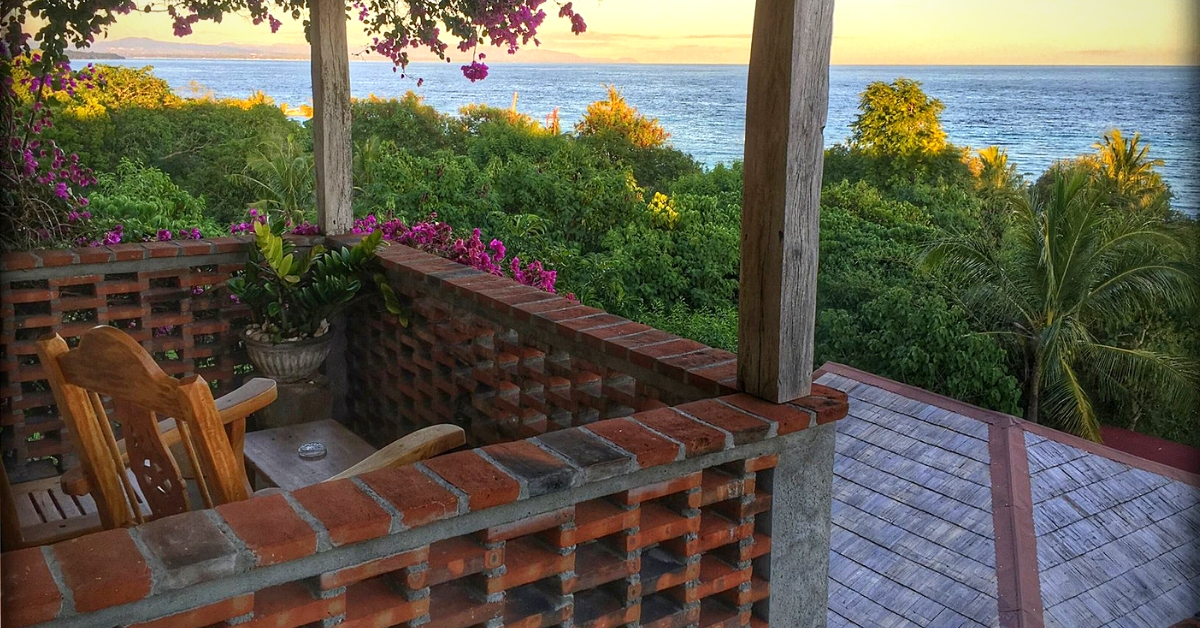 "After trotting all across the globe the last country that I visited was the closest to my home, Pakistan. Despite being so close, it was difficult to visit, but after we eventually did, it was worth it. I still remember how Lahore took us on a journey back to old Delhi," he said.
He recalls a touching moment at the Wagah border, "We were on the other side, sitting under the Pakistani flag and the Retreat ceremony ensued. Each side was chanting slogans of patriotism and cheering their country with overwhelming gusto. Sitting there (on Pakistan's side), we could feel the energy. It was electric. It was like we were all one. Despite all the differences we count between our nationalities, at that moment, we were all one."
Every flight, every safari and every single trip brought them closer to one another, and to one single truth – We all, indeed, are one people!
To know more, you can connect on Instagram (travelcurry).
(Edited by Saiqua Sultan)
We bring stories straight from the heart of India, to inspire millions and create a wave of impact. Our positive movement is growing bigger everyday, and we would love for you to join it.
Please contribute whatever you can, every little penny helps our team in bringing you more stories that support dreams and spread hope.
Tell Us More