Love for agriculture brought the destinies of Vani and Vijith together, and they decided to start their married life as an ode to that shared passion over a decade ago.
Everyone wants their wedding to be unique and unforgettable. But in India, people go out of their way to ensure that their special day remains indeed special.
For some, it is a display of grandeur and extravaganza while for others, the day is earmarked to send out a message.
We have all been part of one or the other, but have you ever attended a marriage ceremony where everything that was served in the wedding banquet was cultivated and harvested by the bride and groom?
This farming couple from Kerala did exactly that. Love for agriculture was what brought the destinies of Vani and Vijith together, and over a decade ago, they decided to start their married life as an ode to that shared passion.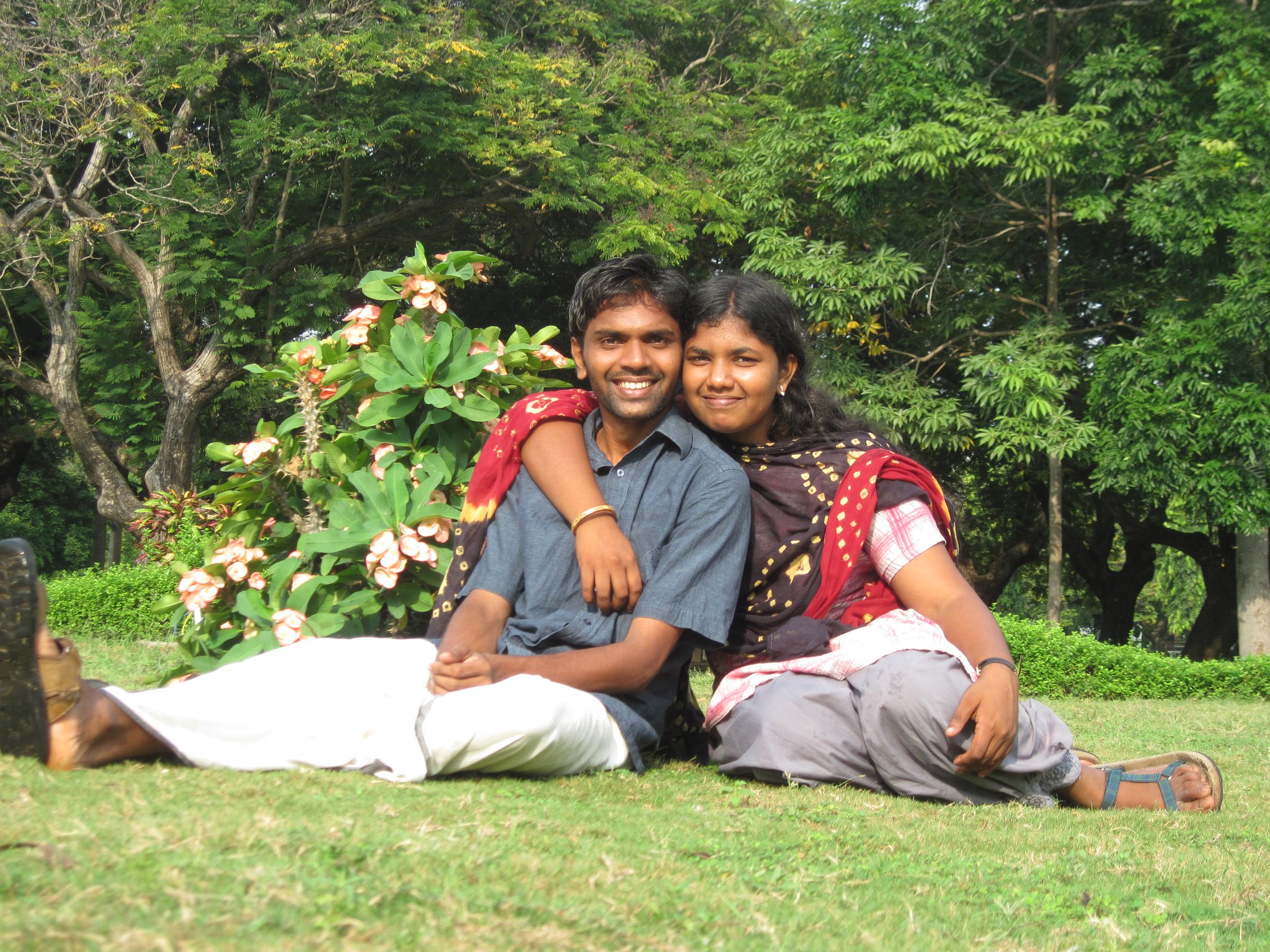 A native of Haripad town of Alappuzha district, Vani always nursed an affinity for agriculture, and for what it was worth, she even fought with her folks to opt for a degree in agriculture, despite showing an aptitude for a promising future in medicine. On the other hand, Vijith wasn't as clear-headed about his future plans. Unsure about which career path to follow, he buckled under family pressure and took up engineering.
However, one thing that really interested Vijith, right from his school days, had been nature and he would sign up for every environment camp that came along his way. This devoted participation became even more pronounced during his college days. Along with many of his friends, Vijith would take part in several plantation drives, and go on to plant many saplings in his college campus.
"I'd like to attribute my passion for the environment to two significant people in my life—late Shiva Prasad Sir and Mohan Kumar Sir. Known eco-warriors in Kerala, both were teachers who would often be part of these camps. It was their knowledge and expertise that has made me the environmentally-conscious person that I am today," shares Vijith with The Better India (TBI).
It was during one of these camps that Vijith and Vani met for the first time, and remained in touch for a very interesting reason.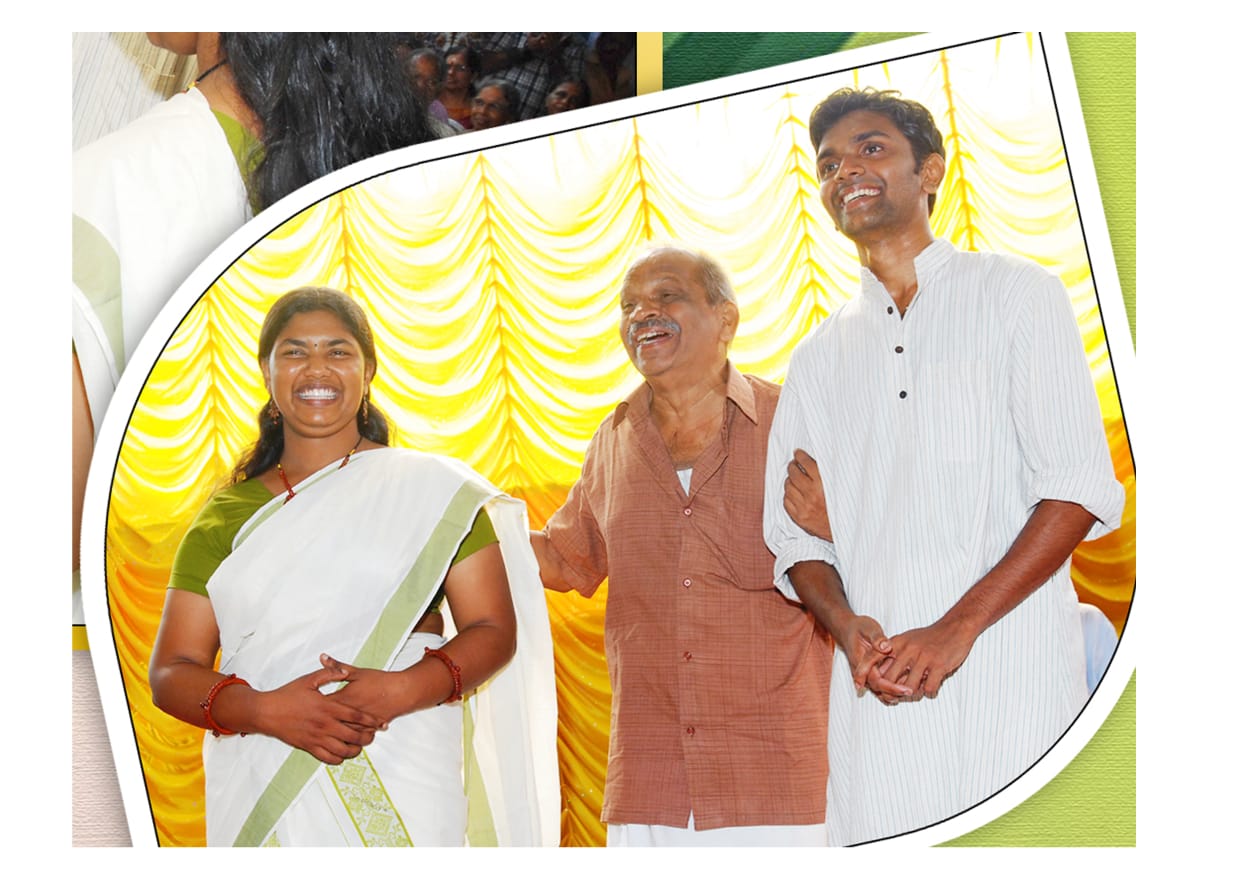 "Perhaps it was instilled in me during the random plantation drives, but I'd this habit of collecting seeds and nurturing saplings, mostly native species like njaval (jamun), elanji (Bullet wood tree), to name a few. I'd supply these to anyone who'd ask me. My friends also helped me out in this pursuit. Because of this habit, Vani would reach out to me for different saplings," says Vijith.
By then, Vani had completed her B.Sc in Agriculture, and was working with the Watershed Department in Thrissur while Vijith was employed as a Sub-Station Operator with the Electricity Board in Athani.
In the meantime, they would keep meeting during various environment camps and their friendship cemented further.
Seeing the passion that Vani harboured for agriculture, even Vijith's interest peaked and they decided to pursue M.Sc in Ecology and environmental sciences from the Pondicherry University together.
"Unfortunately, Vani's father fell ill after we had joined the course, and she had to drop out to take care of her parents and grandmother. Unlike my personal interest in plants and farming, Vani hailed from a family which used to farm quite actively, and grew many types of vegetables and edible tubers. Everyone in her family had good knowledge on not just farming but also on gardening as well as ayurvedic plants. To sustain the family, she decided to start farming across her ancestral land in Haripad," recalls Vijith.
And joining Vani in this pursuit was Vijith, who had also left the course.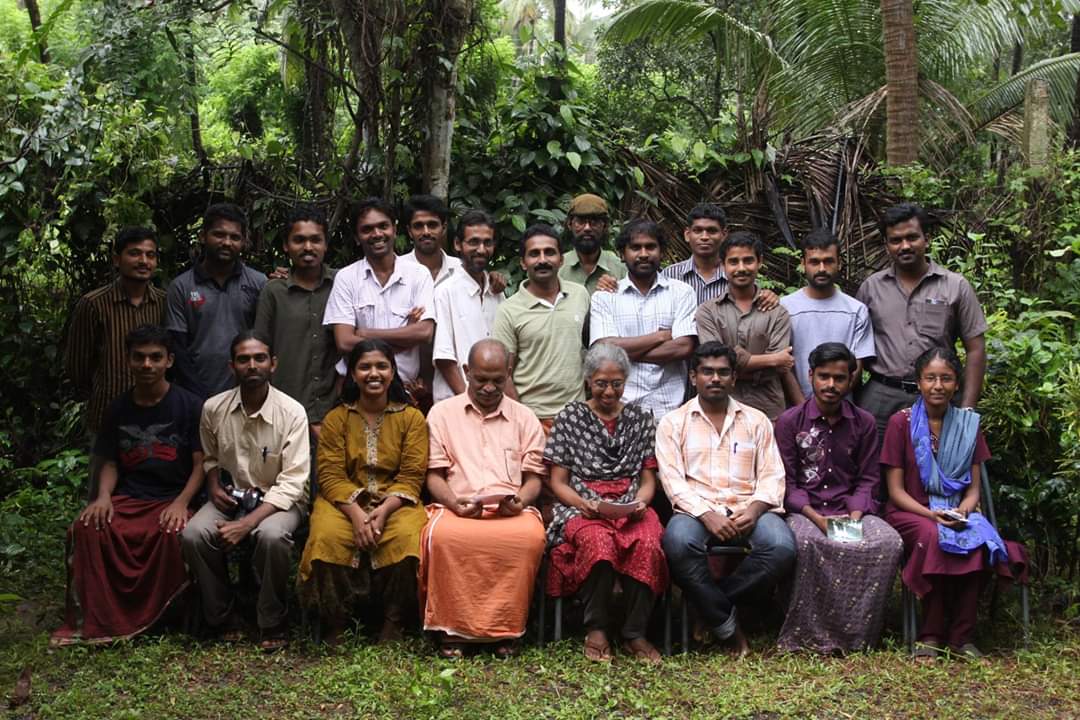 Together with a few friends, they started work over a 4.5 acre plot. Vijith credits Vani of being the major guiding force, whose vision, knowledge and experience helped him learn and understand the ways of farming more intensively.
"For me, it was the beginning of a life dedicated towards farming and along with that, biodiversity conservation. This plot was sparsely vegetated so we decided to do what we've done since our college days—plant trees and saplings!" he says.
Somewhere along this time, Vani popped the question to Vijith. "She has always been focused that way. All these years that we have been together, both as friends and as spouses, she has been clear-headed about what she wanted and also better at decision-making. Though I'd always liked her, I never gave a serious thought to getting married until she proposed!" laughs Vijith.
Along with marriage, she'd also proposed the idea of growing everything they'd need to prepare the wedding feast, which Vijith readily agreed to. "Perhaps it is possible today that people might want to do something this unique, but ten years ago, it was something unheard of. Our whole family wholeheartedly supported us to turn our wish into a reality," he adds.
And thus began a full-fleged journey into the agrarian world—this time, hand in hand.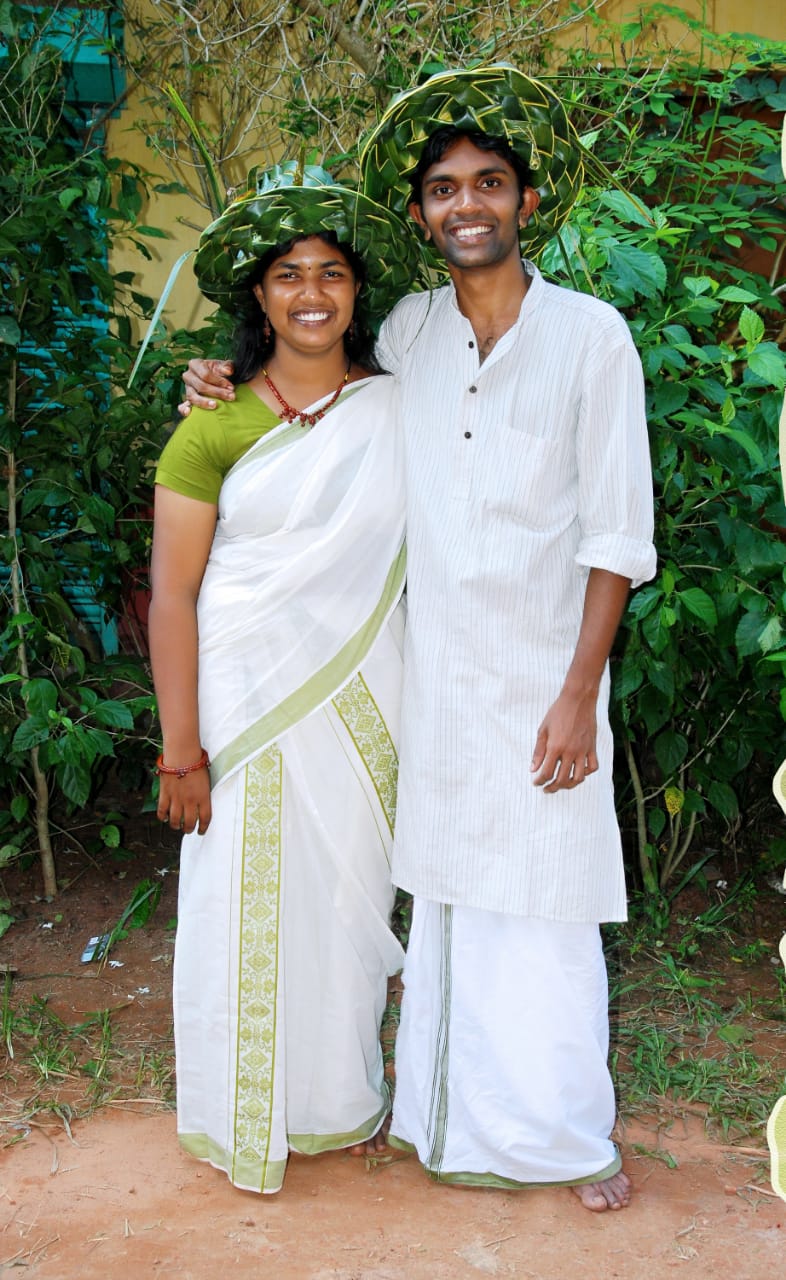 But the duo was adamant about one thing. Whatever they grew should be organic and advantageous for the environment instead of damaging it. An important aspect for Vijith and Vani here was to steer clear of agricultural politics.
"By agricultural politics, I mean how our native crop species have diminished and perhaps even gone forever, thanks to the prevalence of genetically engineered and hybrid seeds. We wanted to bring back different indigenous varieties of crops and cultivate those, as they were better habituated to our region and resistant to diseases. Soil quality as well as groundwater table also remains in check, unlike the hybrid seeds which overmine all the resources and leave the soil unfit for use after few cycles. This led us to collect and preserve native seed varieties of perhaps every vegetable, fruit and herb variety that we have come across so far," explains Vijith.
Different varieties of beans, ladies fingers, chena (elephant foot yam), chembu (colocasia), kachil (greater yam), brinjal, plantain, mango—they have tried a hand at almost everything, and are going quite strong.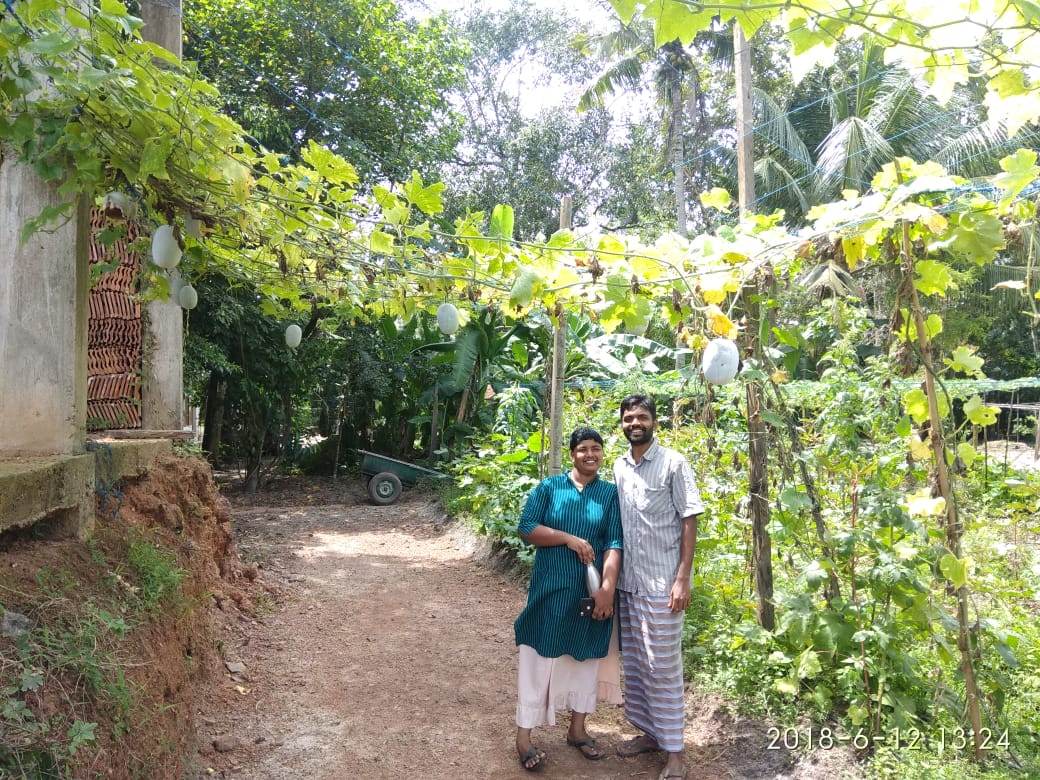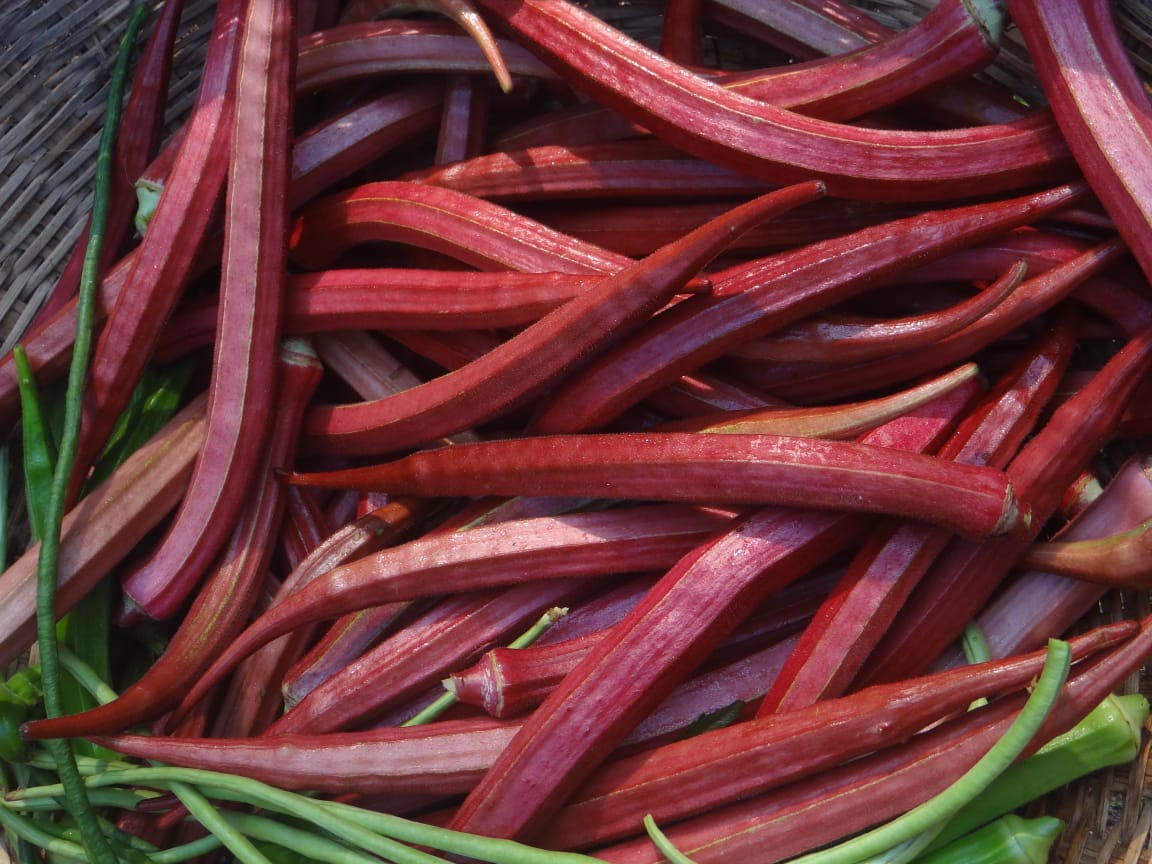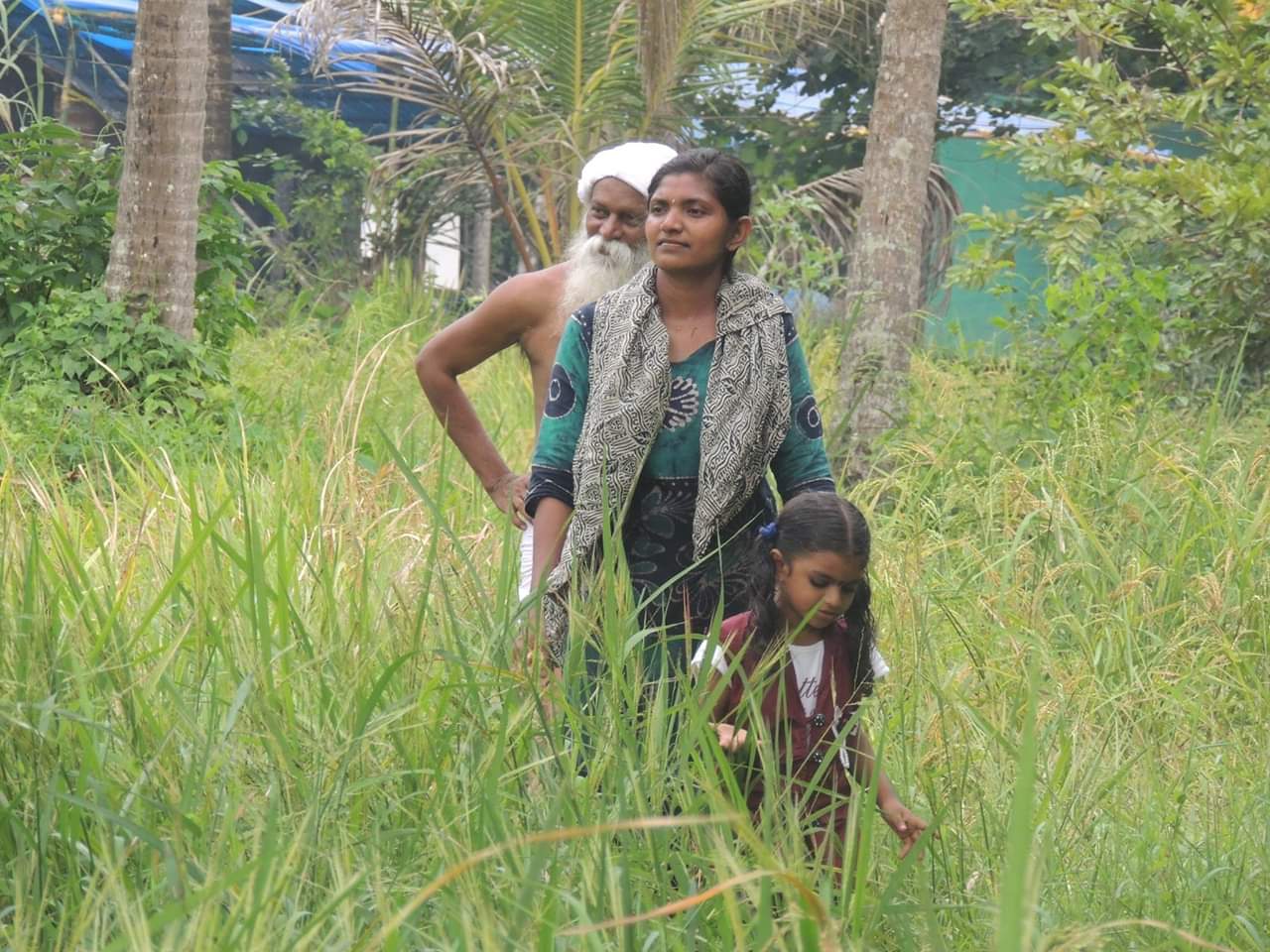 Furthermore, their relentless tree plantation endeavours have resulted in the creation of a self-sustaining farmland that has easily over 5,000 trees and plants. Some patches have been let alone to develop like kaavu (an ancient practice in Kerala under which forest fragments were given sacred and religious connotations, and left untouched by local communities).
Alongside, there are also 10 ponds spread across their land, of which some have existed before and the rest were created by the couple and their friends in time.
Using only organic and home prepared manure and compost for the crops, the couple began by selling their produce outside their home during the initial days.
"When the production started increasing beyond what our friends and neighbours could buy from us, we thought of opening a shop and things worked in our favour, when a nearby tailoring shop closed down and we took over. My sister and mother helped in revamping the store through their artwork, and we also have a vertical garden set up here. Because it is possible that we may not have enough farm produce for sale round the year, we have teamed up with other organic farmers who would like to sell through our store, Prakrithi Jaiva Kalavara. Alongside, we also sell value added products made from organic crops like dried plantain and beans," Vijith adds.
A rather interesting practice that the couple have maintained from the start, despite opening their store, is that people are free to choose and pluck the produce straight from the fields.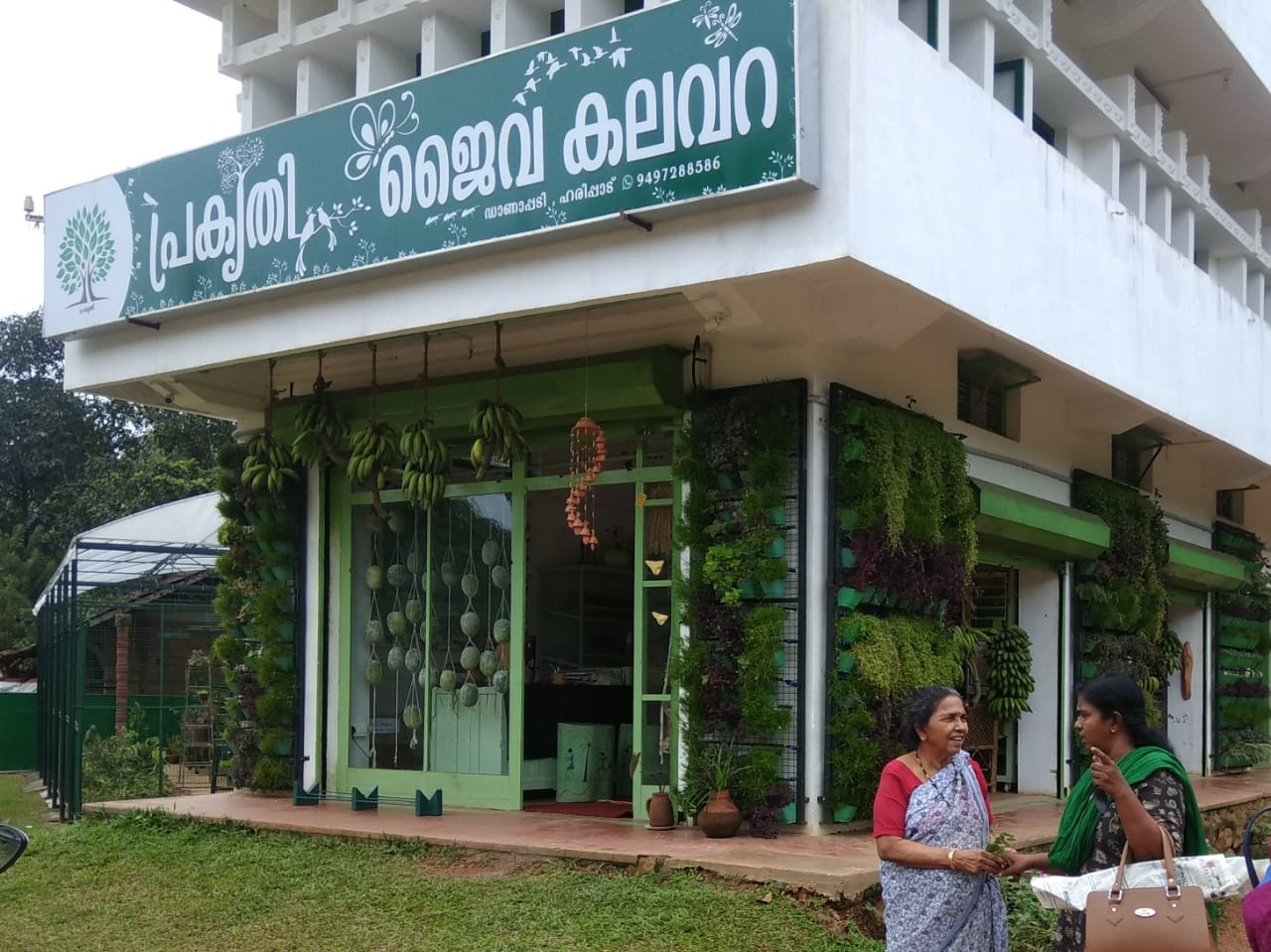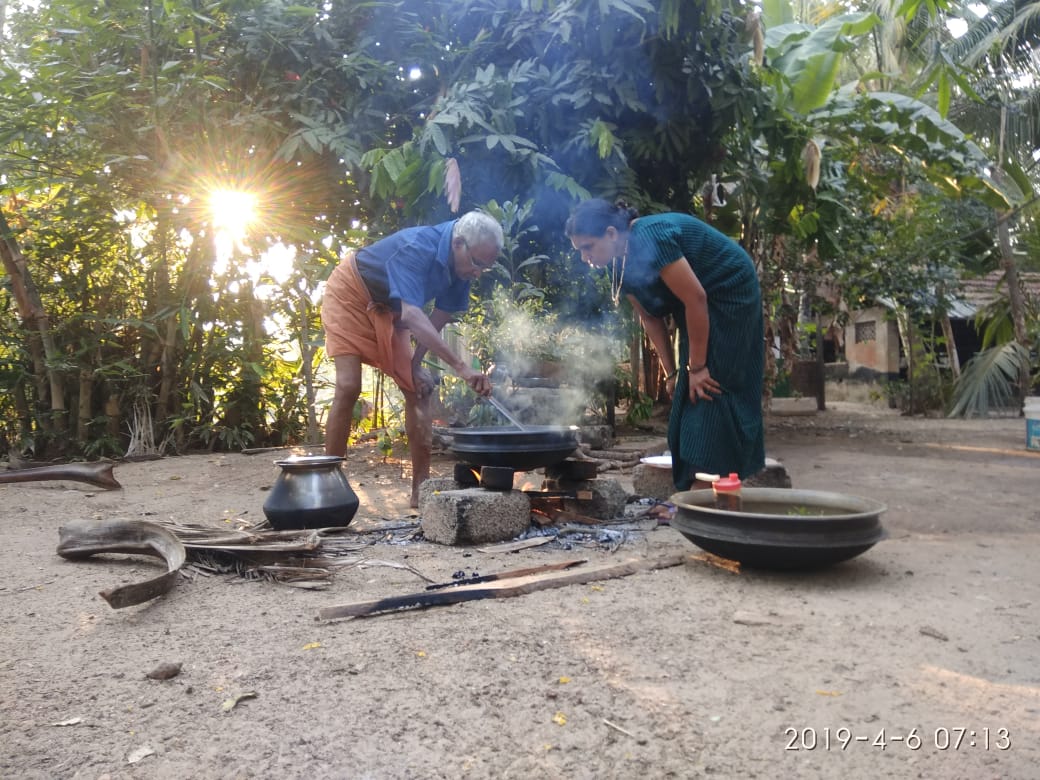 In their pursuit of making their living space entirely sustainable, their farmland has three biogas plants, of which one was added last month. Compost is generated from these plants in just a day and even their toilet is linked to one of the plants. They also source in food waste from nearby hotels to their plants. In addition to all of this, the couple has installed a solar power plant in the farm that supplies enough electricity to power the house throughout the night.
Their farm is open to everyone who is interested in nature and farming and Vijith and Vani have been particularly keen upon hosting kids. "Initially, kids from nearby areas would come by and spend the entire day here. We would organise nature camps for a day or so. Upon seeing that these kids loved being here and even showed an inclination to stay back, we were motivated to host proper camps for kids with varied activities and thus, Mango Showers Camp came to being last year," Vijith says.
Having completed with an edition of Mango Showers earlier this month, Vijith is quite hopeful for the camps to help children become more environmentally-conscious, and cultivate an interest in agriculture as well.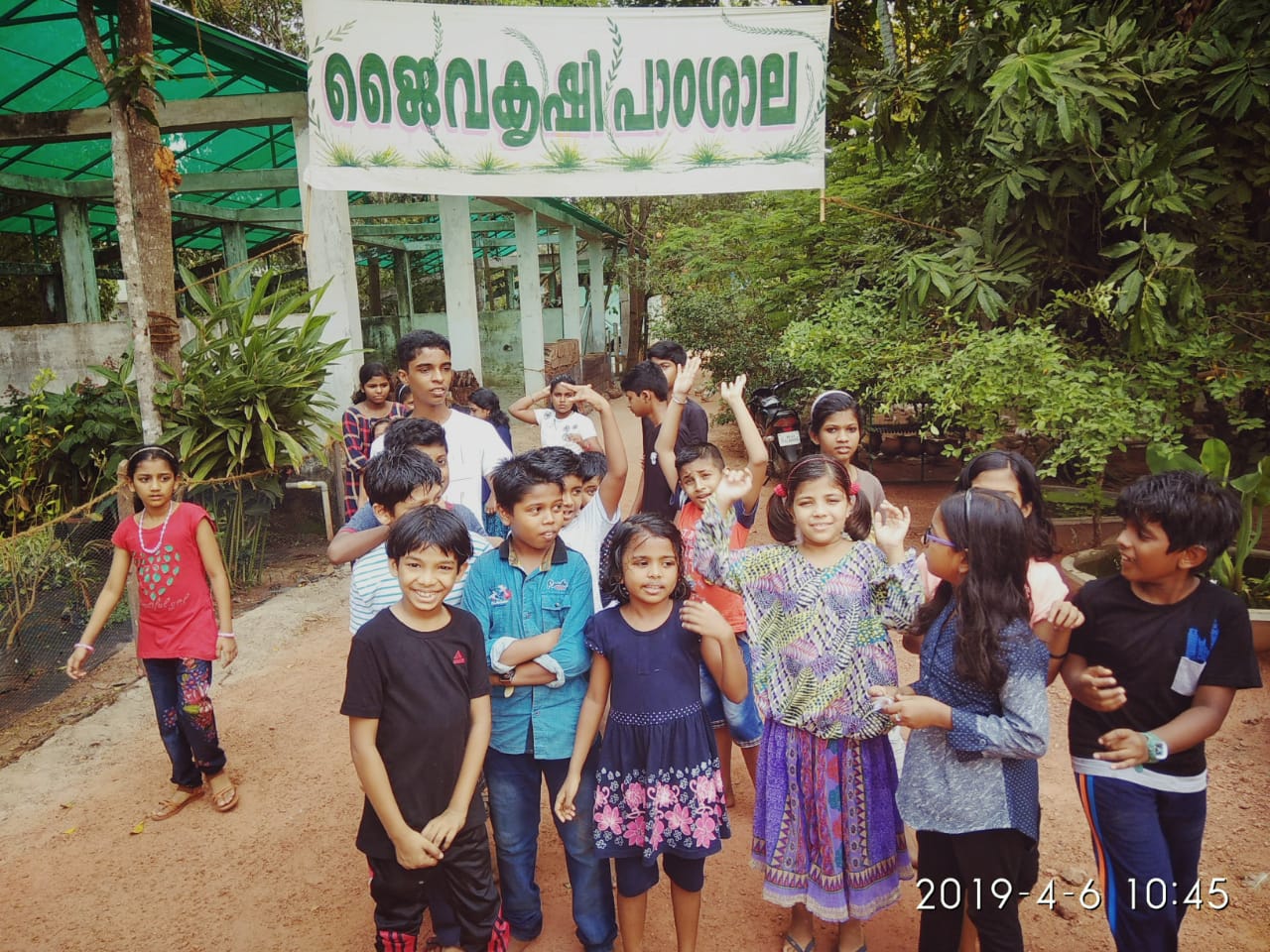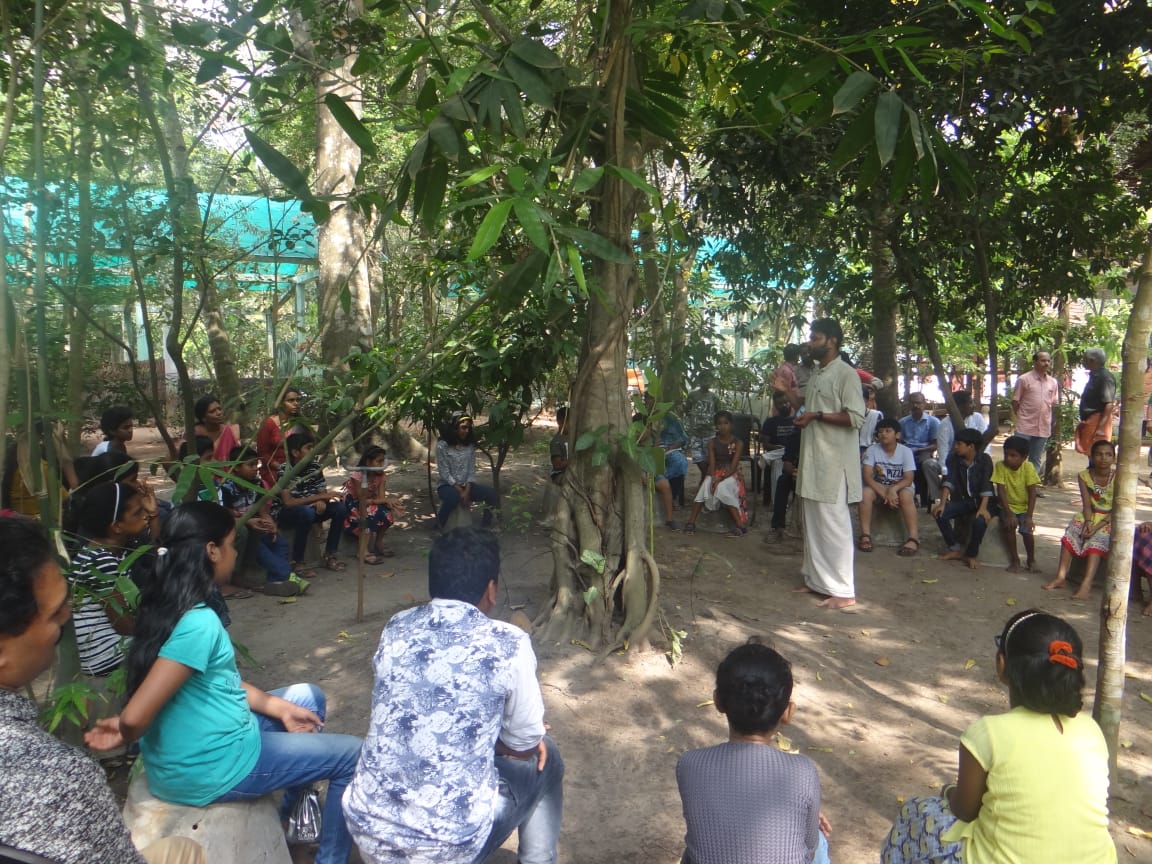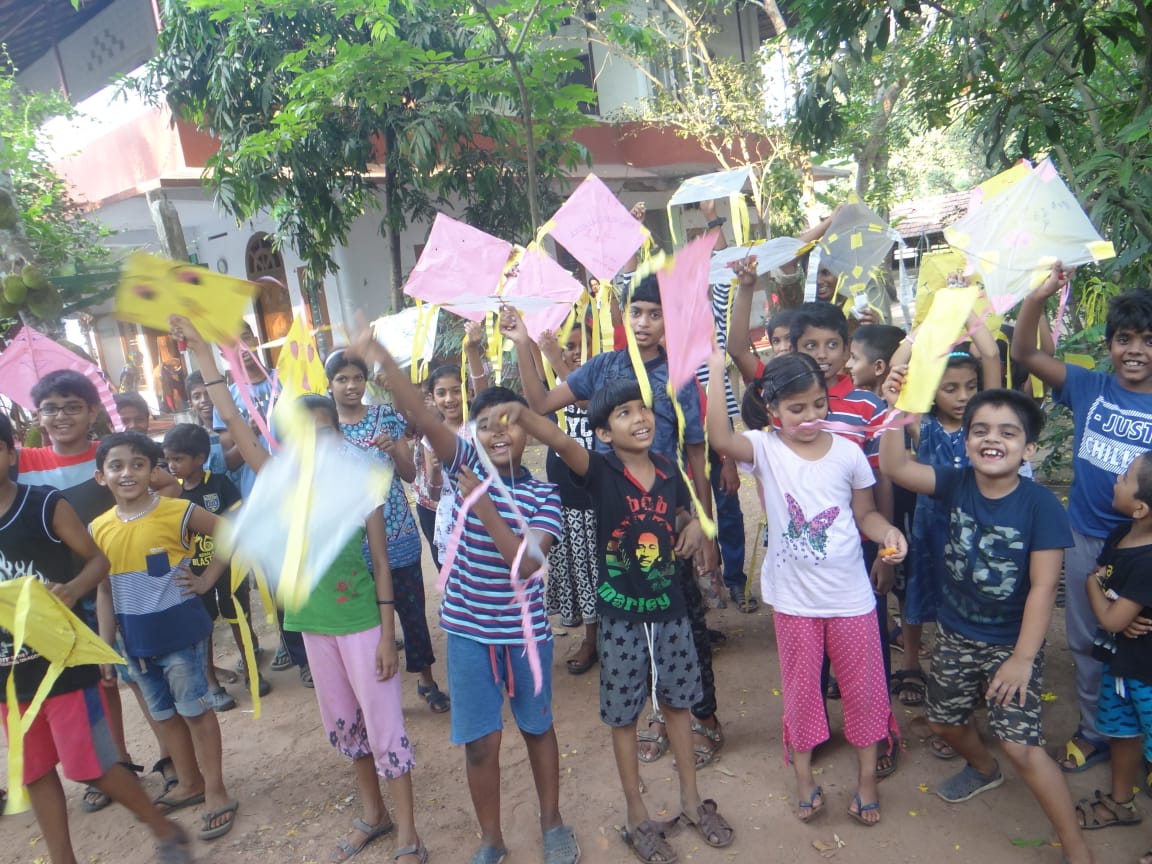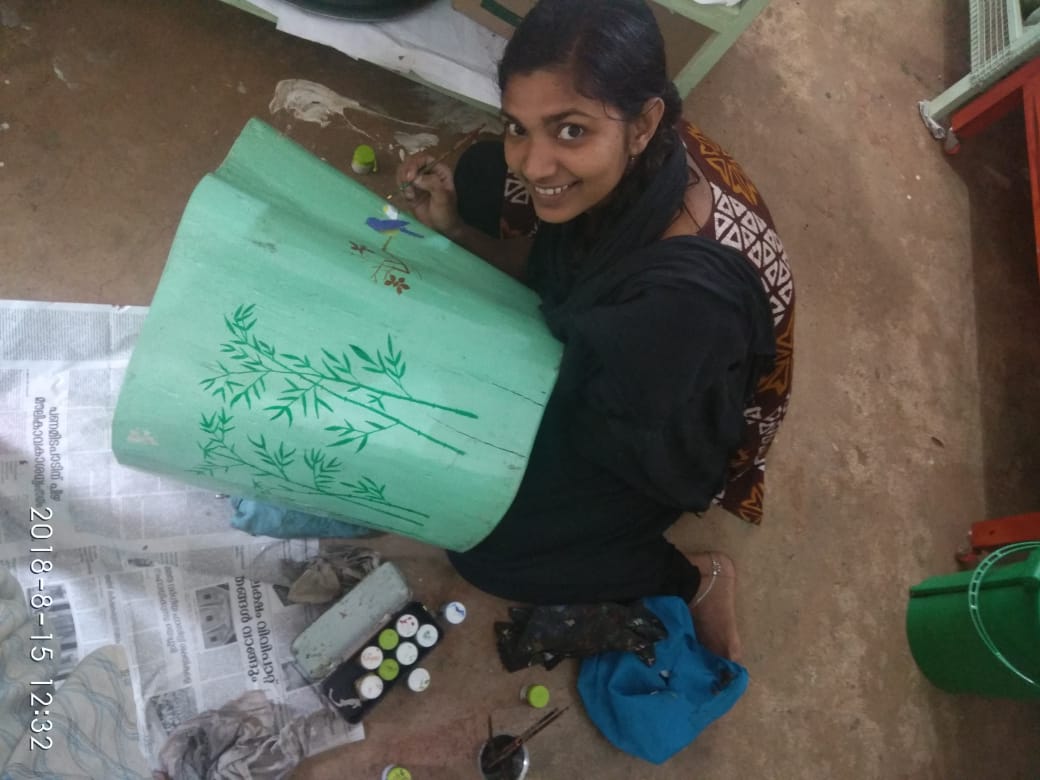 While Vijith has been taking care of the farm, Vani is currently in Thiruvananthapuram, busy preparing for the UPSC exams. "She felt that there were a lot of necessary changes that needed to come in the existing system. As simple farmers, it is not possible [to bring change], but if we are part of the system, there is still some hope for that. Even I had dedicated an entire year for the same but buckled down later. But she is determined and is putting her heart and soul in the pursuit," Vijith proudly adds.
As of future plans for the farm, Vijith shares that they have demarcated three patches in the farm to nurture fruit forests. "We plan on kickstarting the plantation by the end of May, keeping the onset of monsoon in mind," he concludes.
---
You may also like: Kerala's 'Guardian of Native Paddy' Lives in a 150-YO Home Made of Mud & Bamboo!
---
It is heartening to see motivated young folks like Vani and Vijith, whose undying love for agriculture coupled with simple yet impactful steps towards biodiversity conservation hold great hope for the future. We wish the couple luck and hope their story inspires one and all.
For more information, you can reach out to Vijith on Whatsapp at 9497288586.
(Edited by Saiqua Sultan)
We bring stories straight from the heart of India, to inspire millions and create a wave of impact. Our positive movement is growing bigger everyday, and we would love for you to join it.
Please contribute whatever you can, every little penny helps our team in bringing you more stories that support dreams and spread hope.