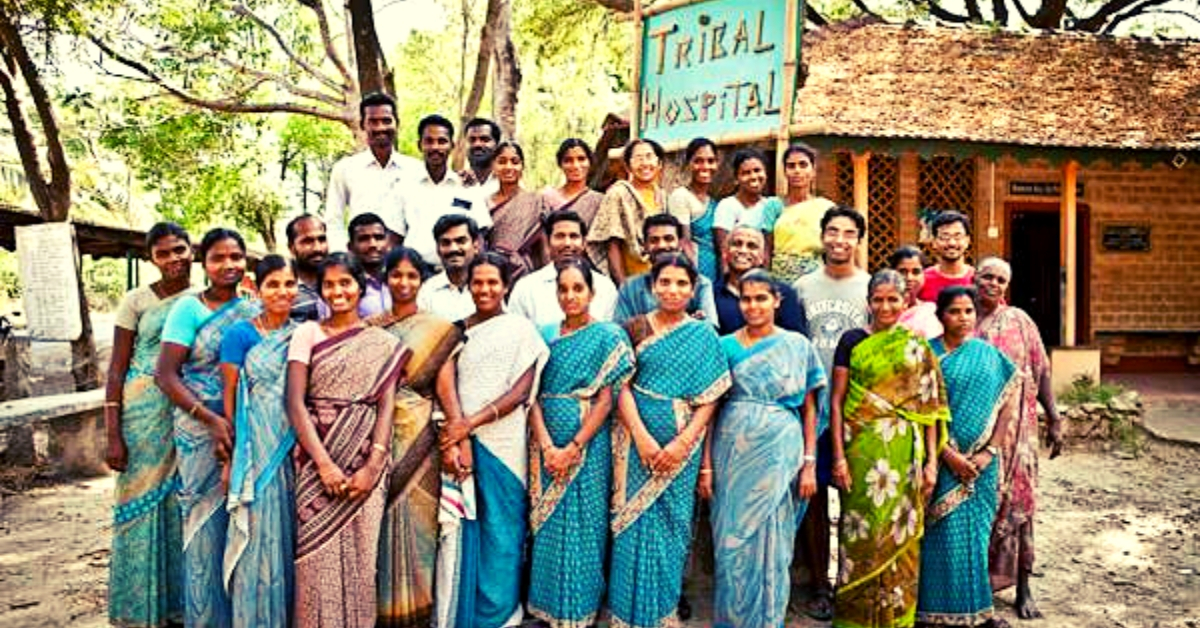 What pushed the couple further was that this hamlet recorded an infant mortality rate of 150 per 1,000 babies, the highest in all of India!
In 1992, doctor-couple Regi M George and Lalitha visited Sittilingi.
Tucked near the foothills of the Kalrayan and Sitteri hill ranges, this remote tribal village in Dharmapuri district, Tamil Nadu, was cut off from the rest of the modern world.
It was home to 'Malavasis' or 'Hill People' who eke out a living through rain-fed agriculture.
How did the couple get there?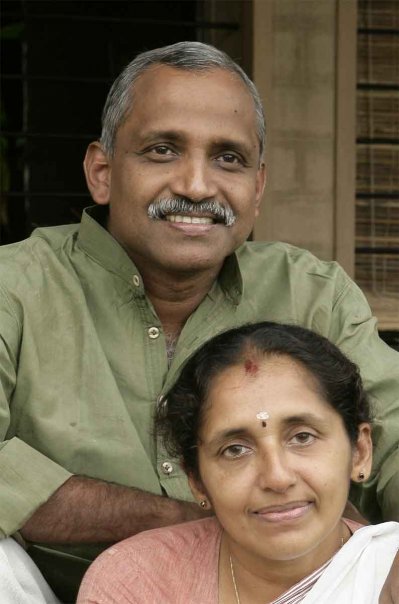 The couple first met as students of the Government T D Medical College, Alappuzha.
In the early 90s, after completing their medical training, Dr Regi and Dr Lalitha worked in a hospital in Gandhigram. People from far-flung areas travelled miles for the treatment of preventable illnesses like diarrhea and childhood pneumonia.
Rattled by the lack of healthcare access, the couple decided to backpack for a year, and document the most sensitive areas in need of help.
This quest led them to Sittilingi.
What disconcerted them most was the sheer lack of healthcare facilities.
In the advent of any medical emergency, the tribals would have to travel to Salem or to Dharmapuri. Because the nearest hospital was more than 50 kilometers away!
And to find one in the event of surgical intervention meant travel over 100 kilometres!
What pushed the couple further was that this hamlet recorded an infant mortality rate of 150 per 1,000 babies, the highest in all of India!
One out of five babies in the Sittilingi Valley died before their first year, and many mothers died during childbirth.
Located in the middle of a forest, buses ran four times a day. But getting to the bus stand required a long walk, lasting several hours.
It could have been easy for Regi and Lalitha to walk away. But they didn't.
They decided to stay and make affordable healthcare available to Sittilingi's two lakh people.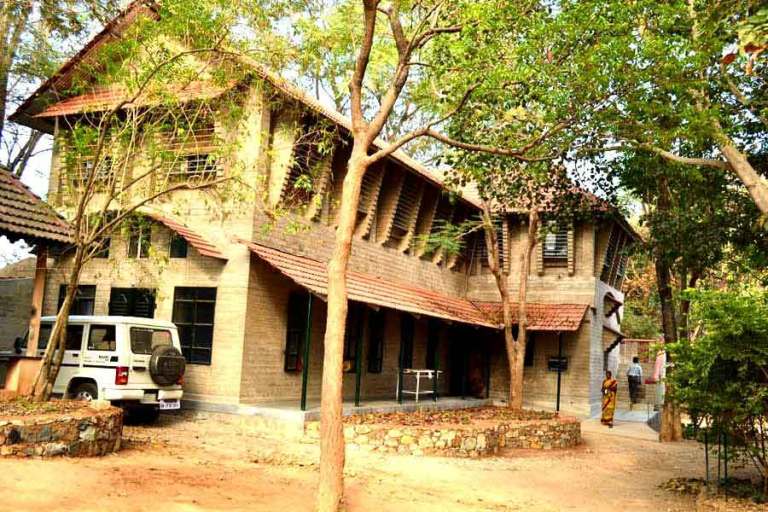 Since then, it's been 25 years and the couple is only moving forward with their project, Tribal Health Initiative (THI).
The hospital was functioning from a hut that had a single room which operated as an out-patient and in-patient unit. All it had was a 100-W bulb and a bench for the patient to lay on.
Speaking to The Better India, Dr Regi says, "We had no money to buy land, so we set up a small clinic on government land, nothing more than a small hut built by the tribals. We worked out of this hut for three years, conducting deliveries and minor surgeries on the floor. "
Friends and well-wishers donated funds to build a ten-bedded hospital. Today, they have come a long way from the thatched hut to a 35-bed full-fledged hospital, which is equipped with an ICU and ventilator, a dental clinic, a labour room, a neonatal room, an emergency room, a fully functional laboratory, a modern operation theatre and other facilities like X-Ray, Ultrasound, endoscopy, and echocardiography, like any other modern hospital.
Besides, the infant mortality rate in Sittilingi has reduced to 20 per 1,000, now one of the lowest in India. Moreover, no mothers have died in childbirth in the last ten years!
How did the couple achieve it?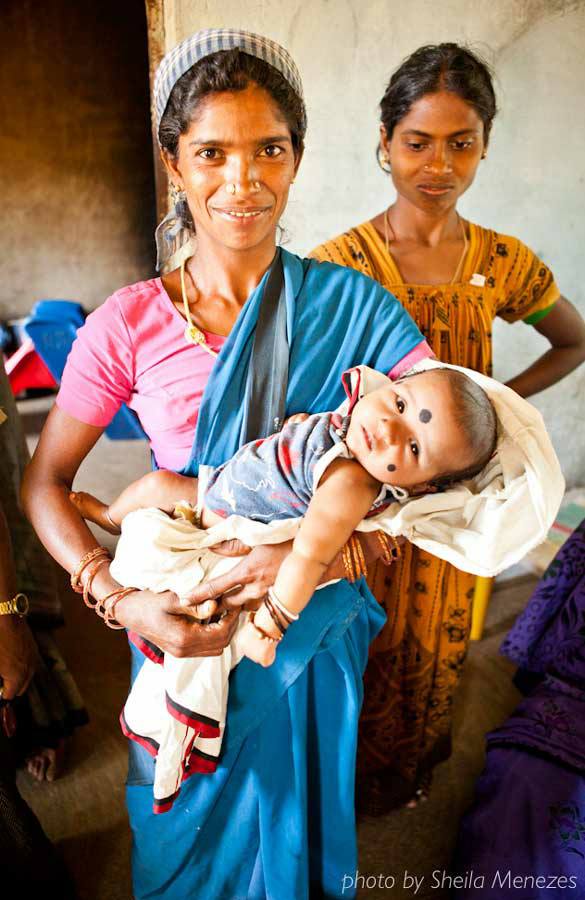 Most deliveries in these areas happened at home. A lack of knowledge about childbirth complications or adequate postnatal care led to a very high rate of infant and maternal mortality.
He shares, "We started training health auxiliaries who were tribal women in their 40s and 50s to identify complications during childbirth. They visited homes in their respective areas during each delivery and ensured hygiene and sanitation. For instance, they checked if the umbilical cord was cut and tied properly."
He adds that in the case of a complicated pregnancy, they would ensure that the mother was rushed to the hospital as soon as she went into labour. These women also visited the newborn within a week to check upon its health.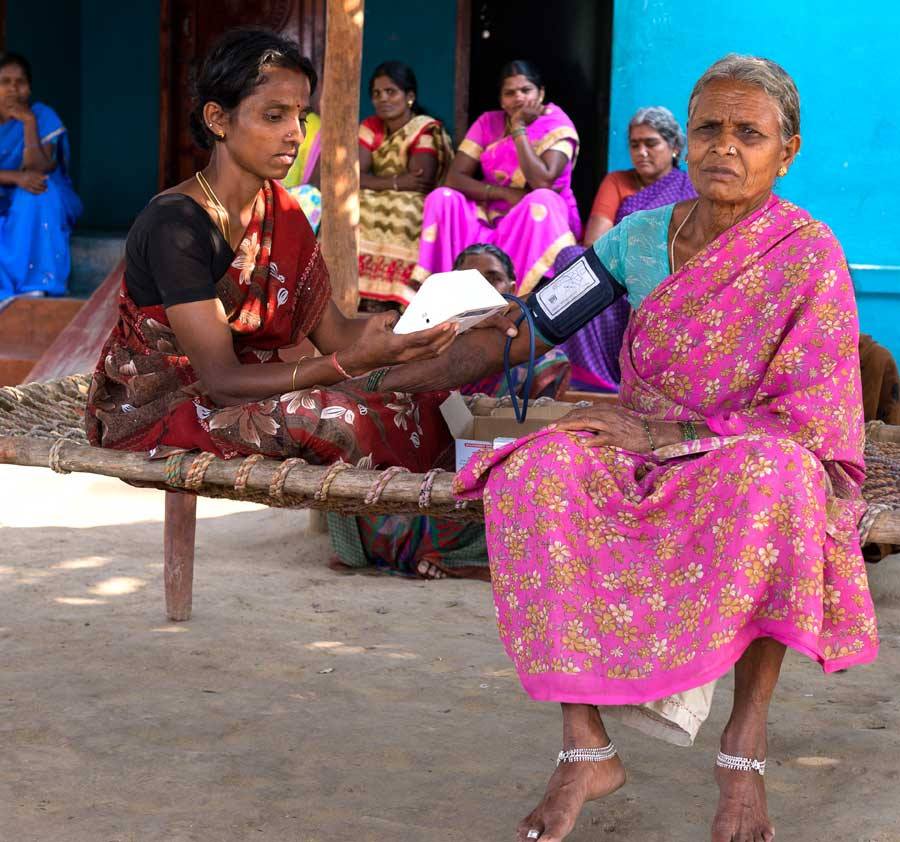 When they first began, they had to raise funds, even for the simplest procedures. They were also isolated without family or friends.
Besides, their two boys were young and had no schools in the vicinity. But they did not give up. The boys were home-schooled until class four.
Was there resistance among the tribals? Naturally.
But over the years, looking at their work and hardships, all to give the community the best healthcare, helped the community trust the couple.
"They had not seen a real doctor in a long time. If a child were admitted due to meningitis, the villagers would think it was affected by spirits and look for a witch doctor. In the case of snakebite, they wanted to do a puja. We learnt that one of the most important practices was never to counter their beliefs. If they said they wanted a puja to be conducted, we let them do it by the bedside."
Dr Regi adds how their idea was to make quality healthcare available and affordable. Even today, deliveries are conducted at costs as low as Rs 1,000, and 80-90 per cent of OPD admissions are reserved for the tribal population.
"Some may think it is biased, but it is really them (the tribals) who need our help the most," he insists.
How then does the hospital run?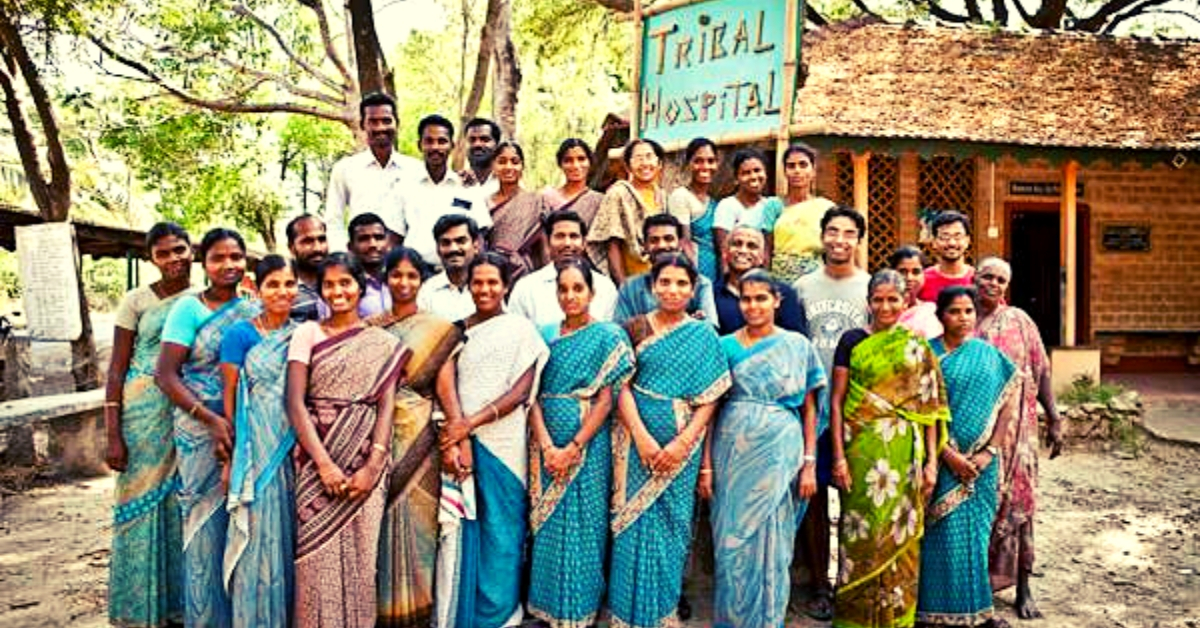 Sustenance is difficult, but the couple isn't giving up.
"We charge nominal amounts. In most cases, people pay, but there are times when they just give us what they have. So the hospital's annual turnover, donations from good Samaritans, mostly Indians and NRIs and CSR funds, help us run THI without any government help."
Are they in need of funds? Yes.
But not for expansion but to further subsidise treatments for the poor.
"We do not want cost to hinder their access to healthcare. So whether they can afford it or not, we want to help them. And of course, there is a constant need for money to keep these services running. We issue a pink card for all the babies born in the hospital, which allows them free care until the age of three. Because this service is free, parents take their children to the hospital. But if this service were to stop because of the lack of funds, the parents won't get their children to the hospital until their health deteriorates drastically," he informs.
Similarly, they also run an old age insurance scheme which provides access to free healthcare all-year round at Rs 100.
But their work doesn't end here. The couple has also started an array of other projects to empower the community.
---
Also Read: Rattled by Farmer Suicides & Health Issues, Telangana Village Turns 250 Acres Organic!
---
Employing women
More than 95 per cent of their staff is tribals. Dr Lalitha has been ensuring that women employed at THI also get employee benefits like Provident Fund (PF) and gratuity.
"Most of our nurses, lab technicians, paramedics, and health auxiliaries are tribal boys and girls, who we have been trained by us or others. It is a hospital for the tribals by the tribals, operating in a 50 km radius, serving one lakh people every year."
Getting women on board wasn't easy. Especially when it was uncommon for daughters to work since they were married off early. Today, these women are skilled to the extent that they can run the hospital without supervision.
Organic Farming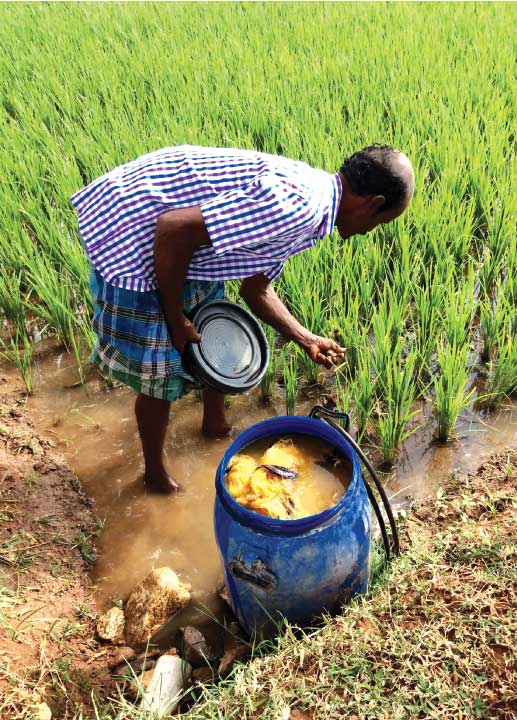 Under Sittinlingi Organic Farmers' Association (SOFA), formed in 2004, they have mobilised over 500 farmers to give up the use of pesticides and grow chemical-free food, providing a green solution to long-standing woes of low yield, uncertain incomes, and infertile land.
Preserving culture and the dying arts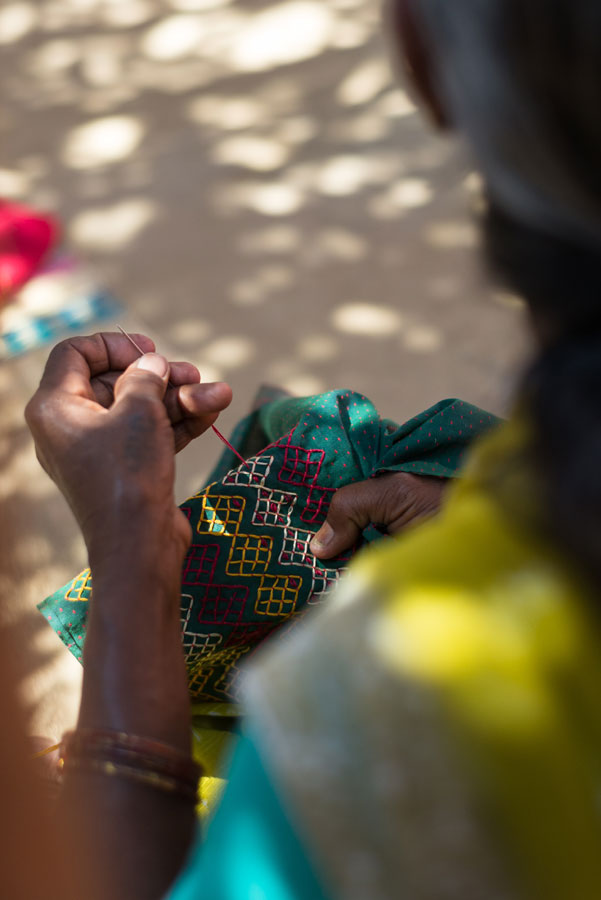 The couple is also preserving the history and cultural heritage of the tribe by reviving the dying art of Lambadi embroidery. This art form is an amalgamation of pattern darning, mirror work, cross stitch, overlaid and quilting stitches with borders of 'Kangura' patchwork done on loosely-woven dark blue or red handloom base fabric.
Often mistaken as Kutchi (Kachhi) embroidery because of mirror work, the shells and coins are unique to this type of embroidery, with the stitches being different.
Dr Lalitha is working towards promoting the Lambadi handcrafts under the name 'Porgai', which stands for 'pride' in the Lambadi dialect.
Livelihood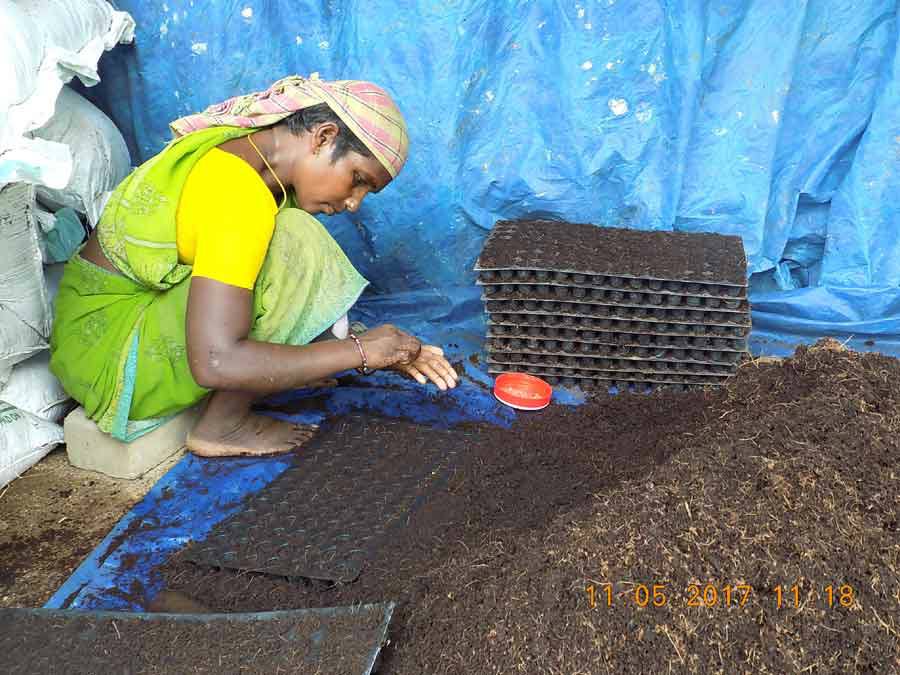 Under the brand 'Svad', women entrepreneurs are given credits to make organic products using local produce. They make over 25 organic products which includes powders of different grains, millets and spices, helping them earn additional income.
Insurance
They also launched a farmer insurance policy, under which every farmer family is insured for Rs 50,000 in case of death. This money is pooled from within the community, where every farmer contributes Rs 100.
Dr Regi observes, "Just building and running a hospital isn't enough. Whether it is eating healthy chemical-free food by adopting organic farming or promoting entrepreneurship among women, the key to a healthy community is dependent on upliftment in different fields."
In his final message to other healthcare experts, Dr Regi says, "Our minds were full of doubts when we started. We had no money when we started, but we had sincerity of purpose. And sometimes, you just have to close your eyes, trust yourself and take that leap of faith. Like Paulo Coelho says, 'When you want something, all the universe conspires in helping you to achieve it.' The same happened to us. There is a crying need in our country, and we need to extend a helping hand."
If this story inspired you, donate to their cause.
Bank details for Indian donors
A/c holder's name: tribal health initiative
A/c. number: 11689302723
Branch: State bank of India, Kotapatty, Harur
IFSC code: SBIN0006244
Donors abroad can get in touch via email at thisittilingi@gmail.com, and the team will guide them.
(Edited by Shruti Singhal)
Like this story? Or have something to share?
Write to us: contact@thebetterindia.com
Connect with us on Facebook and Twitter.
We bring stories straight from the heart of India, to inspire millions and create a wave of impact. Our positive movement is growing bigger everyday, and we would love for you to join it.
Please contribute whatever you can, every little penny helps our team in bringing you more stories that support dreams and spread hope.
Tell Us More