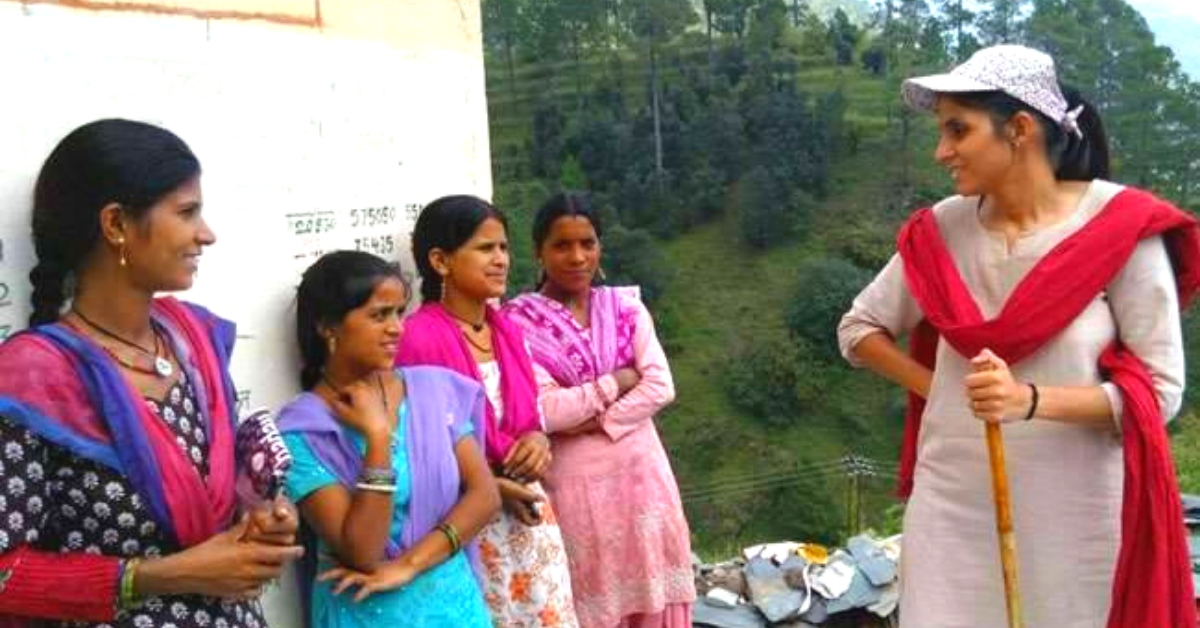 'Hello Doctor 555' may just be the blueprint India needs to ensure last-mile healthcare delivery in its remote villages! #Innovation #Governance #IAS
The picturesque Tehri Garhwal district is situated in the hill state of Uttarakhand. With a population of just over six lakhs spread across 4,080 square km, this hilly region is marked by small and scattered rural settlements.
Given the constraints of terrain and topography, access to basic public healthcare services remains a challenge because of understaffing and the lack of infrastructure. This, in turn, raises out-of-pocket expenditure in a district with an annual per capita income of less than Rs 85,000.
When District Magistrate Sonika took office in April 2017, she quickly understood that the major concern among locals in these parts was the lack of accessibility, awareness, and affordability.
So, merely a month into the job, she started a tele-medicine system called the 'Hello Doctor-555,' which effectively employs ICT infrastructure for seamless delivery of healthcare services.
By dialing the toll-free number—555 or 18001804112—residents can avail a slew of health services, including the 20+ schemes of the Central and State governments, which the district administration provides to their doorstep.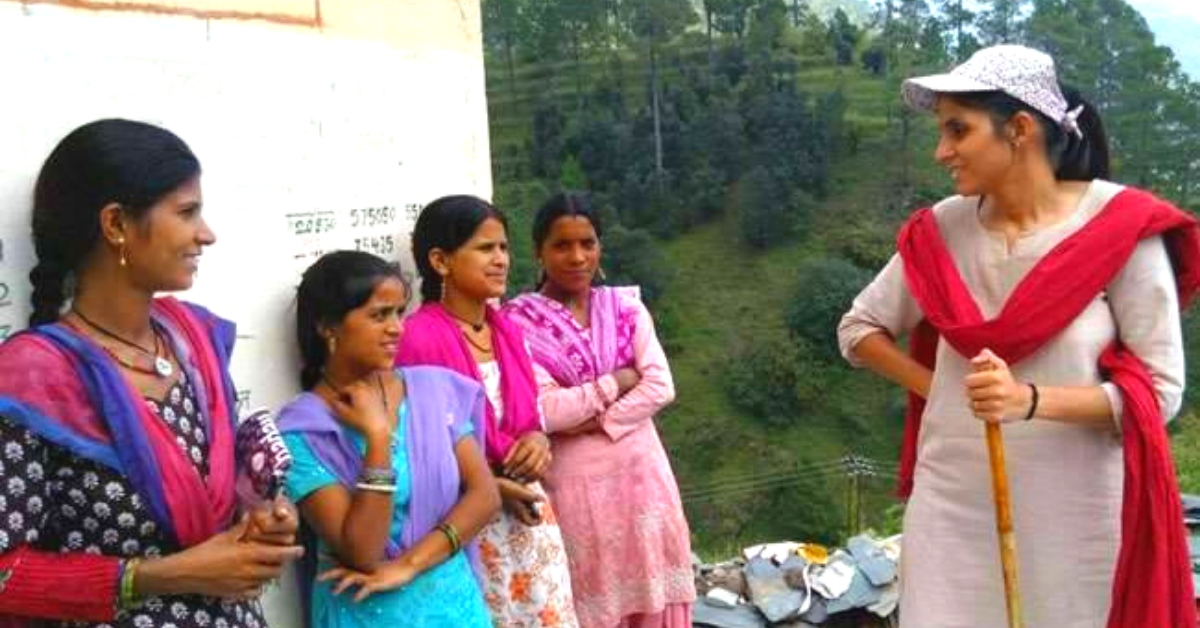 "The toll-free number was funded through a crowdfunding initiative with support from the Tehri Hydro Development Corporation Limited. Initially, specialists at the district hospital would only offer medical advice to residents. Today, we offer a range of services," says Sonika, speaking to The Better India.
"We have a studio in the district hospital equipped with an interactive voice response system, a conferencing system, and software for video call, which is connected to sub-centers in the remotest of areas. These sub-centres are also connected to specialists at the district hospital via video conferencing, so that patients can be diagnosed, given a prescription and the necessary medication when the need arises," she adds.
---
Also Read: Telangana Reduces Maternal Deaths, Will Reach UN Goal Soon: Key Lessons
---
The district has 75 sub-centres with pharmacists located in the remotest villages — the furthest sub-center from the district hospital in approximately 145 km away.
Officials (pharmacists) at the helm of these sub-centres are are given a briefcase which carries a tablet, an internet dongle, and software for video calls. It is also equipped with 18 pieces of medical equipment, like an ECG machine, foetal heart rate monitor, glucometer and pulse oximeter, among others, to help diagnose the patient.
Let us take the example of someone in a remote village suffering from a serious bout of cold and cough. If left undetected or untreated for months, it could turn into something far worse.
As the patient lives 125 km away from the district hospital, it would cost her Rs 150-200 to even visit the Community Health Centre. Instead, she can now go to the nearest sub-centre, get connected to the district hospital via video-conferencing.
Following this, the patient undergoes a few tests at the centre with specialists monitoring it at the district hospital, who can discern whether it is just a regular cold or something more chronic.
Depending on the diagnosis, the health specialist will offer a prescription which the pharmacists receives digitally and the patient collects at no cost.
"If someone calls us at this number or visits a pharmacist at these sub-centres stating that there is a child in their household with this particular issue, we will ascertain necessary information about the child's illness. Very few villagers are aware that Rashtriya Bal Swasthya Karyakarm (RBSK) provides for the cost of operation and all other facilities to cure a child under the age of 18. Following this, we will connect the patient's family to a higher positioned health centre and coordinate efforts until the child receives the necessary service. Our staff works day and night. Even if someone calls the team at 2 am seeking an ambulance, we will provide it," says Sonika.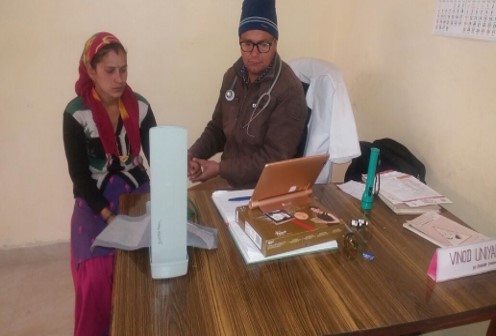 In addition to this, the administration also monitors the EDD (Expected Date of Delivery) of pregnant women in the district during their first and second ANCs (antenatal checkups).
"Normally, in the mountains, getting an ambulance on time is an issue. We ask them to arrive at the nearest health centre at least two days or a week before delivery so that they don't have any issues. We even do the same for malnourished children—monitor and counsel them, and check whether they can be admitted into nutritional rehabilitation centres (NRCs)," informs Sonika.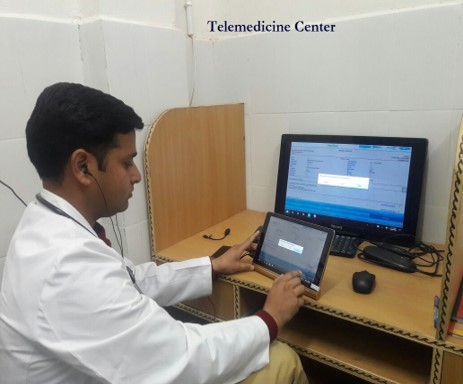 The administration claims that thanks to these efforts, people merely spend five to ten per cent of what they spent earlier, for medicines or for travelling to a health facility.
With a call to the helpline, the system also sets the time and date of a doctors' appointment or for a particular procedure or test at the district hospital. Instead of making multiple and arduous trips to the district hospital, they only have to travel once and know when and where to get themselves treated.
In conjunction with local outreach awareness campaigns, if a person calls on the helpline for a particular illness, and it is covered under a scheme, the administration has a person appointed who offers all the necessary information in one go.
"Even if you can't get through the 108-ambulance service, we will patch the patient through. Yesterday, we conducted a video-conference with Deepa Devi, a pregnant village lady, who had come for an ANC and found out that her haemoglobin count was very low. We called her, facilitated treatment and offered the necessary counselling. Since she has fallen in the high-risk pregnancy category, our job is to make sure she delivers a healthy baby. We are constantly monitoring her status," reports a district official.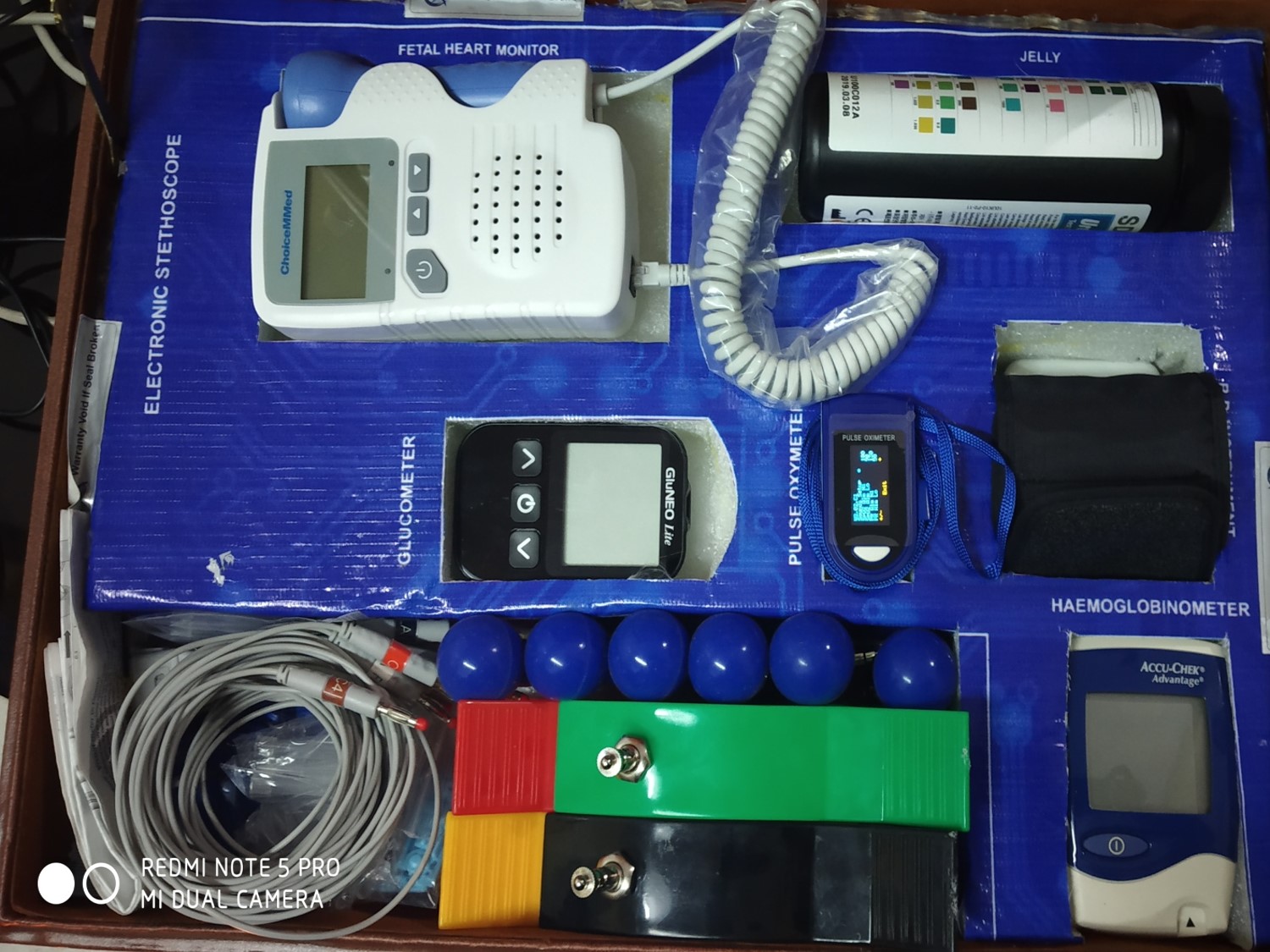 Going by the latest figures given to us by the district administration, the results have been terrific.
Since its inception, the administration has received 19,000 video and audio calls, of which 60 per cent have come from women. Through this centre, not only do patients connect with their doctors, but also the team regularly calls pregnant mothers and malnourished children.
As per their data, they have called 4,352 pregnant women since September 2017 as per their Expected Date of Delivery (EDD), tracking and preparing them for safe delivery, besides over 1,282 calls for tracking 84 malnourished children.
The system is also a one-stop shop for residents to present whatever grievances they have against anyone working for the health department.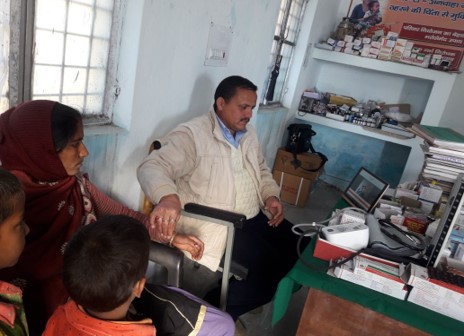 From ten calls a day, when the toll-free number first came to the picture, the Hello Doctor-555 service today receives over 100 calls per day. Besides these healthcare services, the system also offers regular counselling sessions, equipment for the handicapped and blood donation.
The service even won a national e-governance award for the year 2018-19 from the Centre.
With health, every second is critical, and immediate action and relief are imperative. In a region where access to healthcare is a major obstacle, this district has found a way to overcome it, using the power of technology in a way that can show the way forward for other remote parts of the country.
(Edited by Gayatri Mishra)
Like this story? Or have something to share? Write to us: contact@thebetterindia.com, or connect with us on Facebook and Twitter.