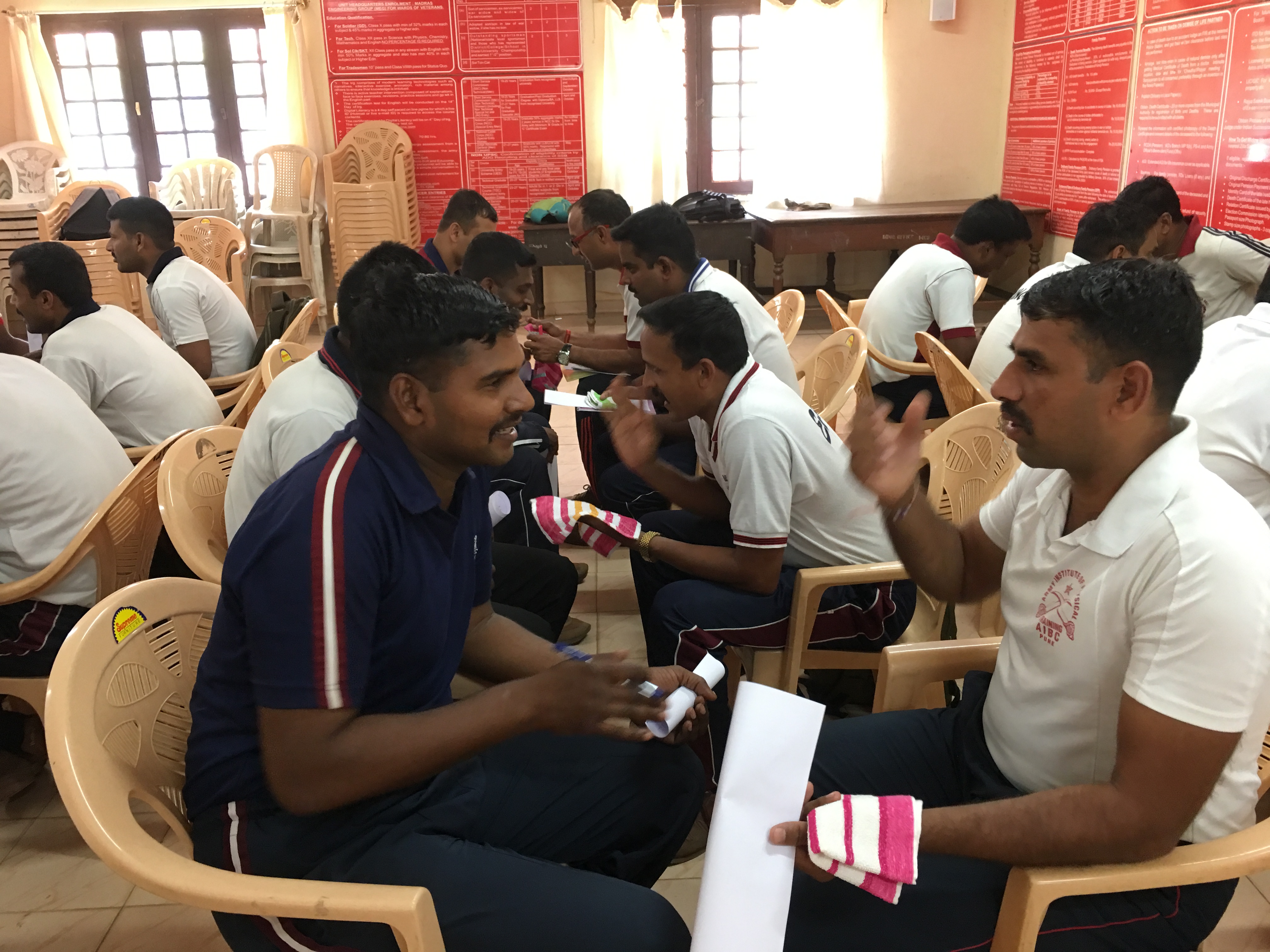 "Every year 60,000 soldiers from the Indian Army retire. Since, most of these jawans retire in their late thirties, it is easier to mould and teach them entrepreneurial skills," says I Create India.
Courage, determination and a passion to serve the country in every way they can.
These three traits are ingrained in each soldier who takes an oath to serve and protect their homeland despite the risk of facing a bullet or a bomb.
Serving the country by guarding its borders so that others may sleep easy is not for everyone, it needs a certain kind of dedication and selflessness that very few possess. Being a part of the Indian Army has its rewards both at a personal and social level, but life post-retirement is not as easy. Transitioning from the life of a military person to a civilian can be challenging especially when it comes to securing the future of their loved ones financially.
Though the existing monetary retirement plan may help the retired veterans lead a reasonably comfortable life, lack of skills or education, especially for soldiers of lower ranks, can be a hindrance to those who wish to establish an alternative career.
40-year-old R Y Naidu, who served as a havaldar (equivalent to a sergeant) at the ER-5 unit of the Indian Army for nearly 20 years, faced the same worries.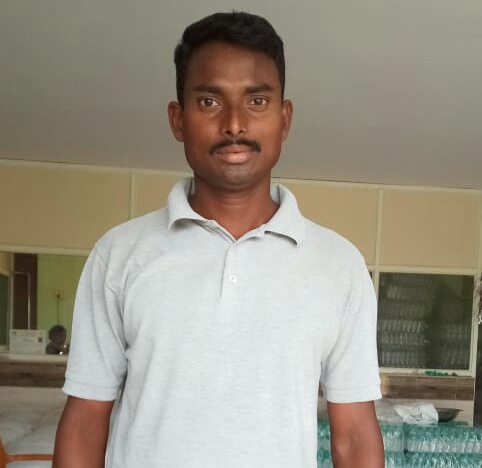 Speaking to The Better India (TBI), about his retirement plans, Naidu says,
For nearly 20 years I served my country and given my family a comfortable life. I wanted to do the same after retirement. I did not have a fancy degree or any other skills to get a decent job.
After retiring from the army, Naidu wanted to start a small-time business in his native Vizianagaram, Andhra Pradesh, because a business venture does not require formal training or education. "As I was nearing my retirement in October 2018, I came across an organisation who helped me to become an entrepreneur," says Naidu.
Today, he has his own Reverse Osmosis (RO) plant that he built using his savings and a loan from the Prime Minister Employment Generation Programme Scheme (PMEGP). His monthly business turnover from selling water bottles, cans and pouches is Rs 3-4 lakhs, and his take-home is up to Rs 50,000. He has also started paying his loan instalments.
Talking about his future plans, he says, "I am planning to set up a bottle manufacturing unit next to the RO plant as, currently, I have to export the bottles from Vishakhapatnam."
A thousand kilometres away from Vishakhapatnam, Namdev Ghotane in Belgaum, Karnataka has not only revived his failed dairy business but has also established another business of earth-movers. In the ER-14 unit of the Indian Army, Namdev used to drive heavy-duty vehicles in challenging terrains.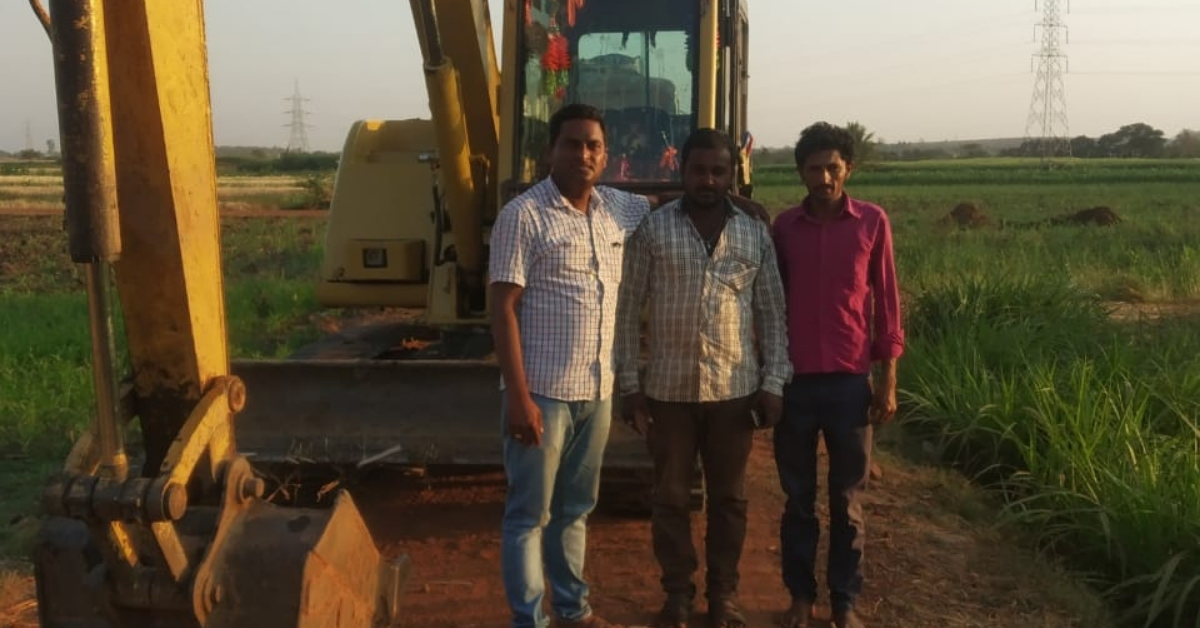 Banking on his skill, he invested 22 lakhs from his savings and purchased 2 JCBs and one tractor. The income generated from his dairy and earth-mover business is proving to be a boon for the 36-year-old and his family of five.
Likes Naidu and Ghotane, 50 other ex-servicemen across India have benefited from the 5-day Entrepreneur workshop by a non-profit organisation called 'I Create India'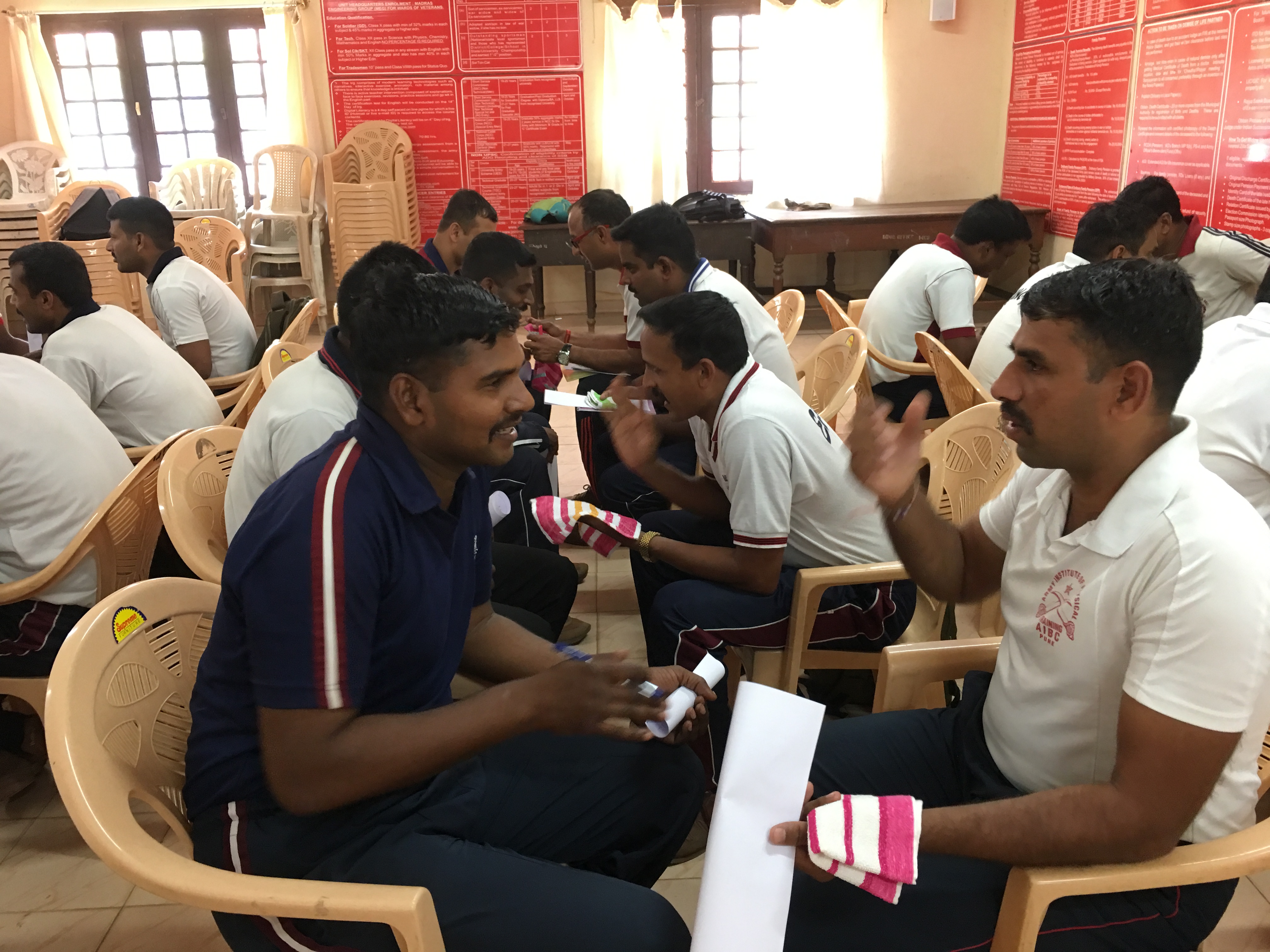 Started by a US-based Indian couple Harsh and Aruna Bhargava, the 20-year-old organisation aims at imparting entrepreneurship and employability skills development to the underprivileged across India apart from retired army veterans.
While the founders would visit India regularly for updates, they wanted someone in India to take charge and so Ulhas Kamat, the CEO of 'I Create India', got on board. Kamath had worked in the US with a minority business development agency after which he moved back to Bengaluru 10 years ago.
Talking to TBI, Kamath says,
Every year 60,000 Indian Army soldiers retire. Our objective is to help create micro-business so that they can live with dignity. Since most of these jawans retire in their late thirties, it is easier to mould and teach their entrepreneurial skills.
From Retirement To Business
"I Create India" signed an MoU with the Directorate of Indian Army Veterans (DIAV) in 2016. As per this MoU, Junior Commissioned Officers (JCOs) and Non-Commissioned Officers (NCOs) would be sent for the programme.
"Just when the army personnel from Madras Engineer Group (MEG) regiment are about to retire, they are expected to visit the MEG headquarters from across India. They get about a week free while completing the formalities. We utilise these days to train them," says Kamath.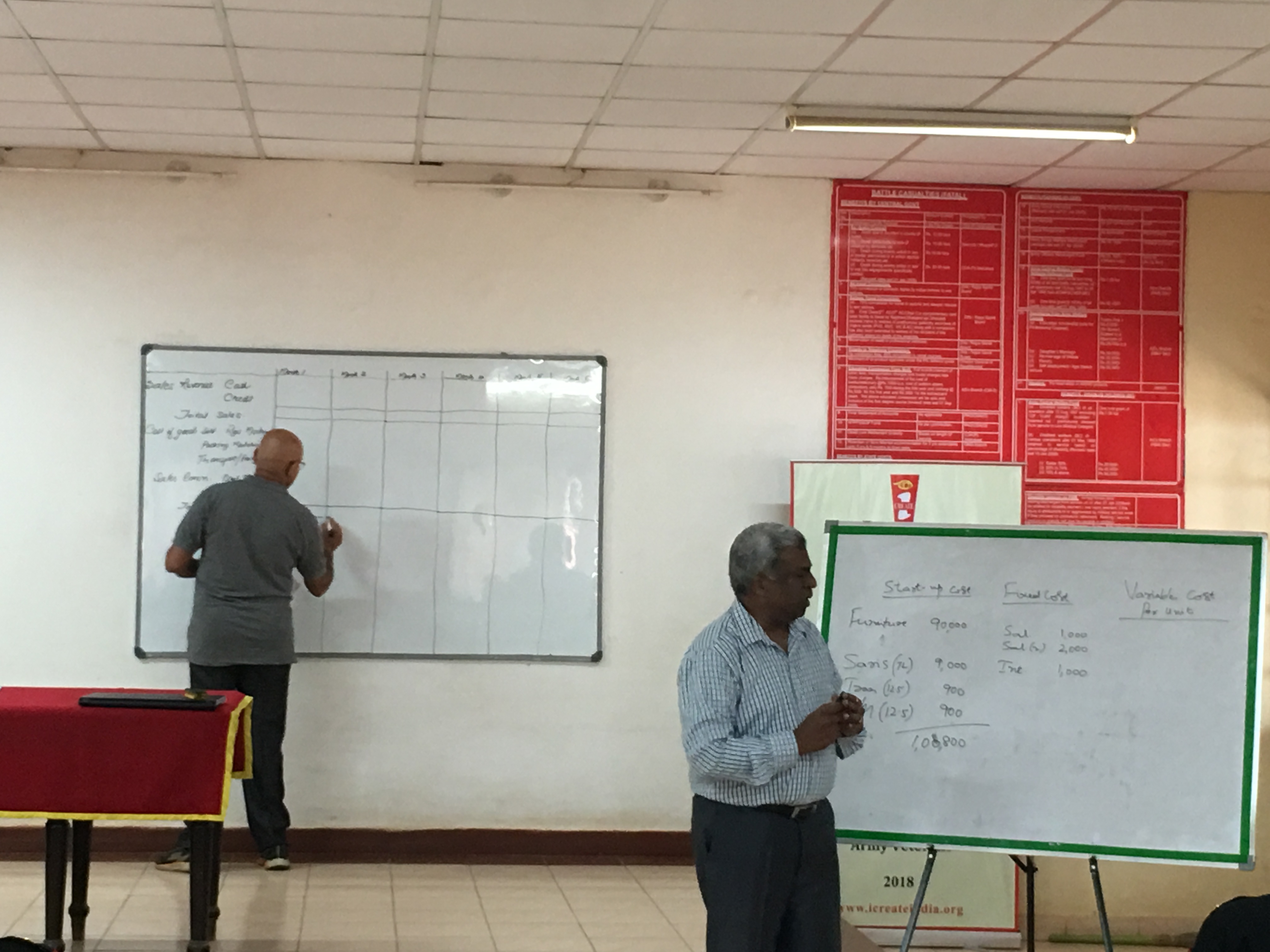 The organisation uses the preferences, skills, hereditary traits and resources that the ex-servicemen already possess to their benefit and prepare them accordingly without charging any money.
Take, for example, the case of Naidu. For most of his time in the Indian army, he worked in technical operations department and dealt with water treatment plants. Meanwhile, back in his village, there was no RO water plant because of which water had to be brought from other areas. Thus the staff at I Create India gave him the training that helped him utilise his experience in the army to solve the water problem of his village.
The model is a five-stage process that involves awareness, imparting skills, mentoring, helping them access financial options and finally hand-holding the ex-servicemen after they have established the process. The first two stages are implemented in the five-day workshop that takes place at the Madras Sappers Headquarters MEG and Centre in Bengaluru's Ulsoor area.
Each batch contains up to 30 participants in the first stage. Of them, 30 per cent of them back out in the next stage. The remaining ones present their idea in front of the tutors and other batch mates.
Once the idea is approved, mentoring begins that lasts for 1-3 months. At this stage, they are taught about basic business fundamentals like investment, profits, marketing, and customer relations and so on.
After they are confident about managing their business ventures, financial investment options are explored. In most cases, the retired servicemen prefer using their personal or family savings. For those, who don't have enough capital, the organisation helps them explore other options.
"Various government-approved schemes help the retired army personnel to acquire a plant, land or raw materials at subsidised rates and the interest charged by banks is very low," says Kamath. The staff of I Create India then helps them prepare the necessary documents.
Once the capital is acquired, the final stage of execution begins, and the organisation staff remains in constant touch with the retired serviceman until he is ready to fly solo.
So far, 730 ex-army servicemen personnel have been a part of this workshop and 50 are successfully running their business.
Future Plans
Currently, the training workshops are taking place in Bengaluru and Ahmednagar. Six other centres will come up in cities including Delhi, Lucknow, Belgaum, Ahmednagar, Bengaluru and one in Odisha.
The annual cost of running each centre is around 25 lakhs. To fund these centres, I Create India is currently looking for corporates or companies for funding through their Corporate Social Responsibility (CSR) activities.
To know more about the programme, you can mail I Create India at: sharmila@icreateindia.org
Also Read: At 91, This Army Veteran Turned to Mushroom Farming. The Reason Will Move You!
(Edited by Saiqua Sultan)
Like this story? Or have something to share?
Write to us: contact@thebetterindia.com
Connect with us on Facebook and Twitter.