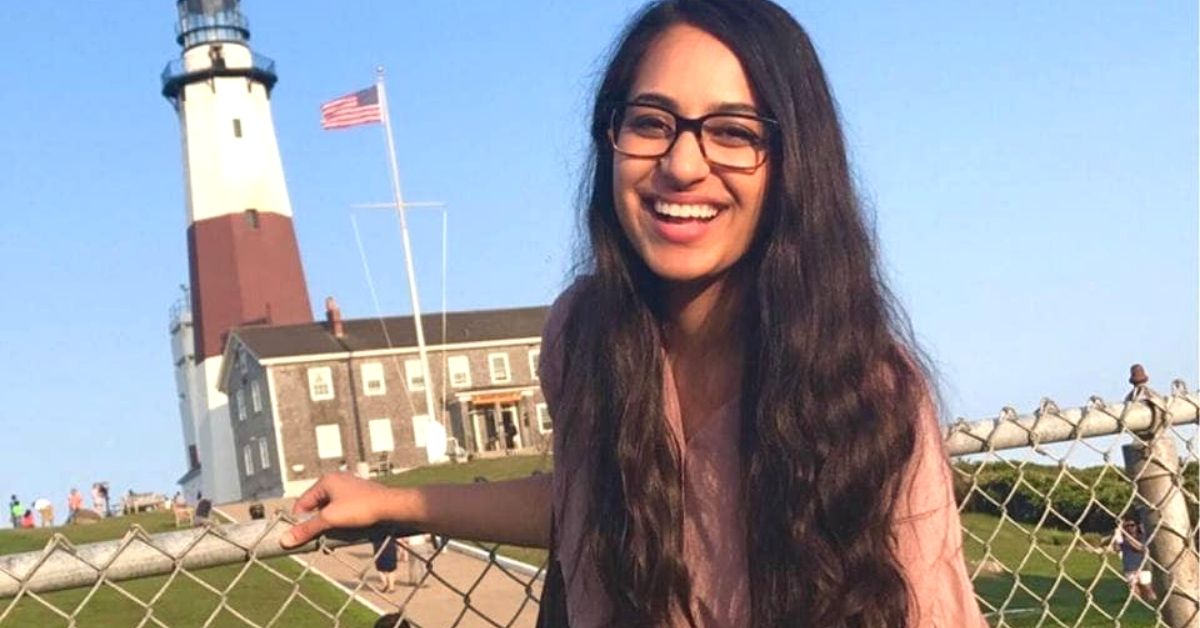 Liyna could be your friend, your sister, or your daughter. And we don't know whether someone else we know may be in Liyna's shoes in the not-too-distant future. Wouldn't you like to be someone's life-saving match? Here's your opportunity to save a life.
Liyna Anwar isn't an ordinary woman.
She is a brilliant journalist who, until November 2018, worked in New York as a producer for StoryCorps, an award-winning and non-profit journalistic venture. Every Friday, she would narrate to listeners all over America poignant stories of everyday people in their everyday lives, reminding us all of our shared humanity—something we, at The Better India, strive to do as well.
Telling stories of ordinary people, looking out for them and bringing everyone together is what Liyna is all about.
"Liyna has a special talent for discovering the unique qualities in everyone she meets and encourages everyone to embrace their quirks and live out their true, authentic version of themselves. She loves finding out what makes people tick and can make anyone laugh with her quick and witty sense of humour. She is charismatic and never has a harsh word to say about anyone. She is warm, loving, and always there to help," says close friend Anum Arshad, speaking to The Better India (TBI).
In November 2018, she moved back home to Southern California after landing, what Anum describes as, a "dream job" with the reputed Los Angeles Times as a Senior Producer heading their new podcast division. She was back home telling stories again.
Unfortunately, weeks after getting the job with the LA Times, she was diagnosed with adult acute myeloid leukaemia (AML), a type of blood cancer.
It usually begins in cells that turn into white blood cells. Sometimes, though, AML can start in other types of blood-forming cells. Acute myeloid leukaemia starts in the bone marrow — the soft inner parts of bones. With acute types of leukaemia such as AML, bone marrow cells don't mature the way they're supposed to. These immature cells, often called blast cells, keep building up. Without treatment, AML can quickly be life-threatening. Because it's "acute," this type of leukaemia can spread quickly to the blood and to other parts of the body. (Source – WebMD)
"I first heard about Liyna's diagnosis within days after she received the news. Hearing Sama (Liyna's cousin), tell me her diagnosis hit me like a ton of bricks. I had no idea what to say or how to even begin to process the news. Images of her face and the last time we spent time together at a coffee shop just three weeks prior kept flashing before my eyes. When she landed her job with the LA Times, I was so excited to have my best friend back home finally . . . and now this," recalls Anum.
The cure for AML is essentially two-fold—chemotherapy and stem cell transplant. Until Liyna finds a match, chemotherapy is the road taken.
When TBI tried to reach out to Liyna, she was undergoing chemotherapy, and thus unable to take our questions.
However, if you want to help Liyna, you must first register as a blood stem cell donor.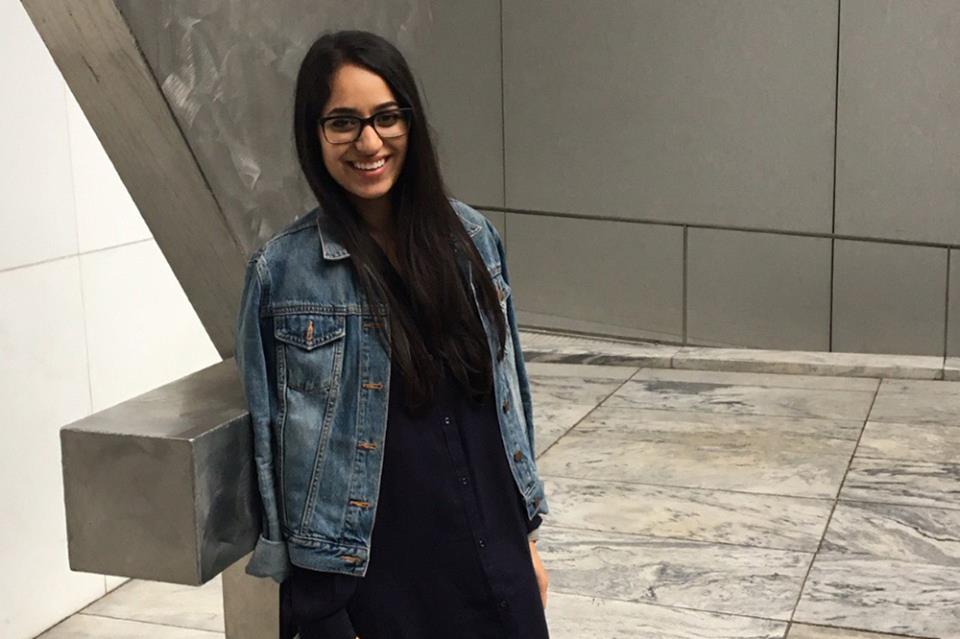 How do you register?
Gayathri Shenoy, Head of Patient Relations DATRI, a Chennai-based non-profit which runs the largest stem cell registry in India, explains the process to TBI.
"When we do these awareness campaigns, and stem cell donor drives across different towns and cities, one can sign up by filling in two forms. One is a consent form, and in the other, you fill up your details like height, weight, phone number and basic demographic characteristics. Key to the process is the provision of a buccal swab (like earbuds). You open your mouth, swipe the inside of your mouth with the swab and give it back to us. What this process does is collect your cheek cells," she says.
These cells tell us about a person's human leukocyte antigen (HLA) typing. Just like blood, which has an Rh factor, your stem cells have an HLA type which determines to whom you can donate. The probability of finding someone who matches your HLA typing is 1 in 10,000 to 1 in 100,000.
Suffice it to say, finding a match is difficult.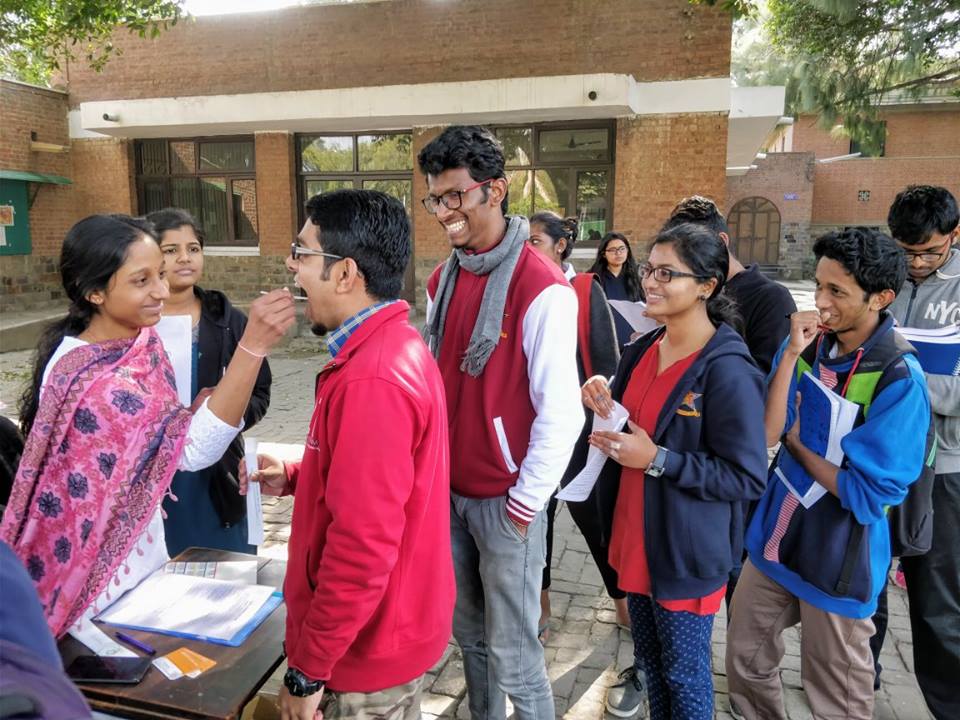 "Having said that, if a similar blood disorder has afflicted you, the best chance of finding a match is within your own family. You have the highest chance of matching with your siblings. But now that families are getting smaller, with most parents having one or two children, even those chances are fading away. If you can't find a match in your immediate family, the next set of people to look at is your extended family—cousins, uncles and aunts," informs Gayathri.
Essentially, these are people who possess similar genetic makeup as yours. If you do not find a match there, expand your circle in your community. Say you're a Malayali, your best chances of finding a match would be another Malayali and not a Bihari.
There is a reason why DATRI is conducting multiple drives in Kerala and cities like Hyderabad for Liyna. Although she was born, raised and continues to live in the United States, her parents migrated from India, which means her genetic makeup is Indian. Her grandfather migrated from Kerala, moved to Hyderabad and started his family there.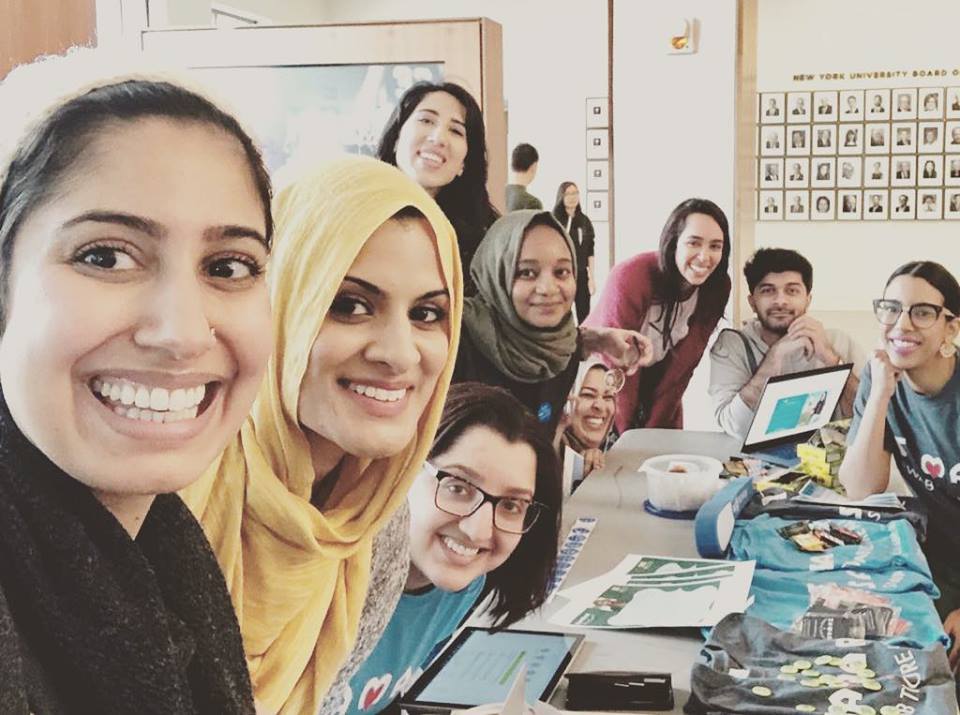 "We are tracing back to her roots in Kerala, which is why we've been targeting these areas to conduct drives. It's not like we've not found matches from people of different regions or ethnicities, but it's like looking for a needle in a haystack. Ideally, however, we would target the same community as the patient's to find a match. This way, the chances of finding a match are better," adds Gayathri.
When you register as a blood stem cell donor, it's only the beginning of your commitment. You give organisations like DATRI your cheek swab, personal information and consent. Subsequently, we send your cheek swab to a lab, where your HLA typing is determined and stored in their database till you attain the age of 55.
Today, DATRI's database has about 400,000 people registered as blood stem cell donors.
"Every day we receive several requests from patients around the world with various blood disorders for whom a blood stem cell transplant is the only chance of survival. When we get these requests, we run a search against our database. If you show up as a match for somebody, a call will arrive," says Gayathri.
"During the call, the process is explained to you. While the choice to donate is voluntary, we hope you will honour the commitment you made when you registered. Once you give the consent, we take you through a complete health check-up. The objective here is to see if you are 100 per cent healthy and ensure that you are not passing on something to an already sick patient. Once the doctor says you are fit to donate, then there are two ways to give your blood stem cell—Peripheral Blood Stem Cell (PBSC) transplant and bone marrow harvest," added Gayathri.
Also Read: A Cancer Warrior Tells Why All of Us Should Get Registered As Bone Marrow Donors
The donation process through PBSC is how you would donate blood platelets. These stem cells are in our bone marrow. For PBSC, four days before the donation process, you receive one booster injection called GCSF, and what it does is increases the stem cell count in your body.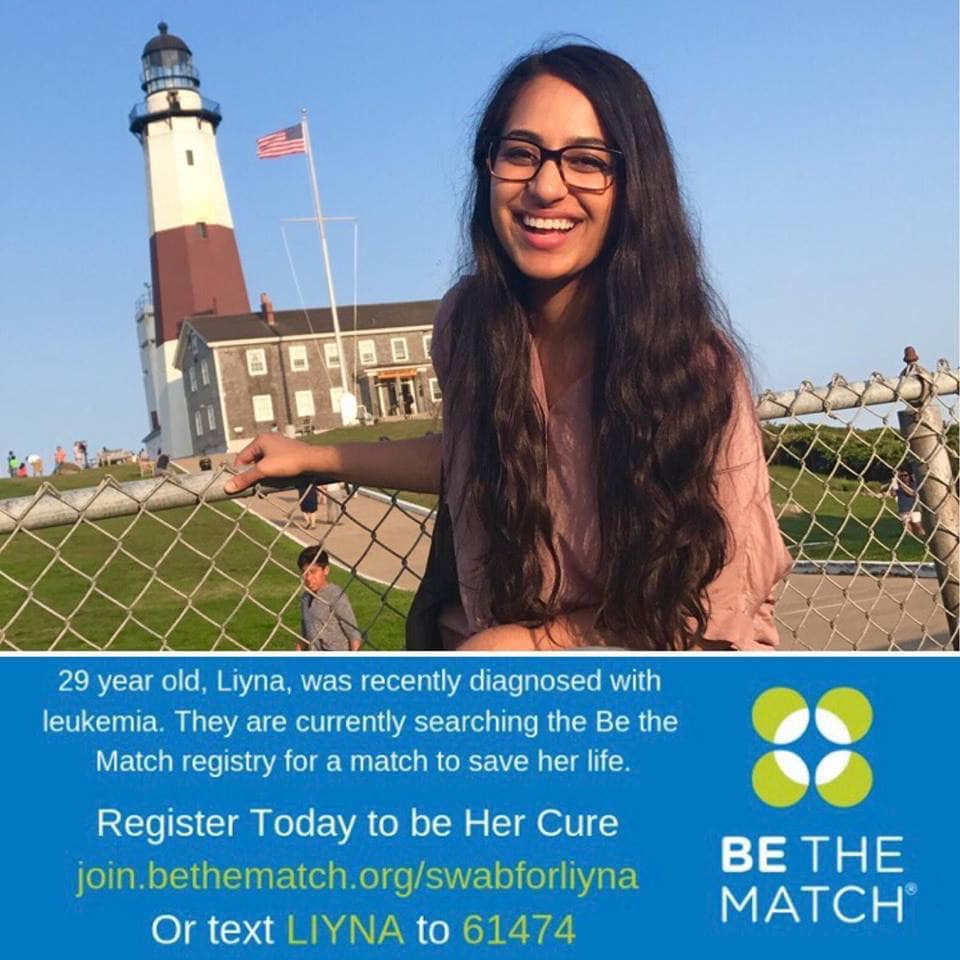 You can carry on with your life for these four days, and the only thing the doctor will recommend is not to smoke or drink. On the fifth day you will donate your blood stem cells exactly like a platelet donation for a dengue patient, but instead of platelets, blood cell stems are separated.
The process takes about three-four hours, and you can spend that time watching a movie, reading a book or chatting. "After the process, you can go back to work or whatever else you were doing, and we take the blood stem cells and send it to the cancer patient's doctor," says Gayathri.
Besides PBSC, there is the bone marrow harvest process. You can read more about it here.
Registering is easy and donating, painless.
"If someone from these drives turns out to be a match, neither Liyna has to come to India nor does the donor has to travel to the US. The donor will donate in India, as per his/her convenience. We ensure that there is minimum disruption to your life. DATRI is responsible for taking the stem cells from the place where the donor donates to Liyna's doctor in California," she adds.
Meanwhile, Liyna's family, friends and colleagues have been playing their part. Within weeks of her diagnoses, they came together to form Team Liyna, which started a campaign on social media called #SwabForLiyna to enlist more donors on the registry—especially those of South Asian descent.
Team Liyna have been incredibly proactive in starting registry drives, spreading awareness, and getting new donors on the registry. "In fact, her story has resonated so much, that prominent South Asian celebrities like Mindy Kaling and Hasan Minhaj have shared her story on their social media accounts," says Anum.
Thus far, DATRI has held about eight drives in India, including Hyderabad where 204 people registered, and Kerala, where an incredible 1,283 people registered.
The next donor drive is on March 31 at the St Antony's Girls Higher Secondary School, Vatakara, Kozhikode, between 9 am and 5 pm.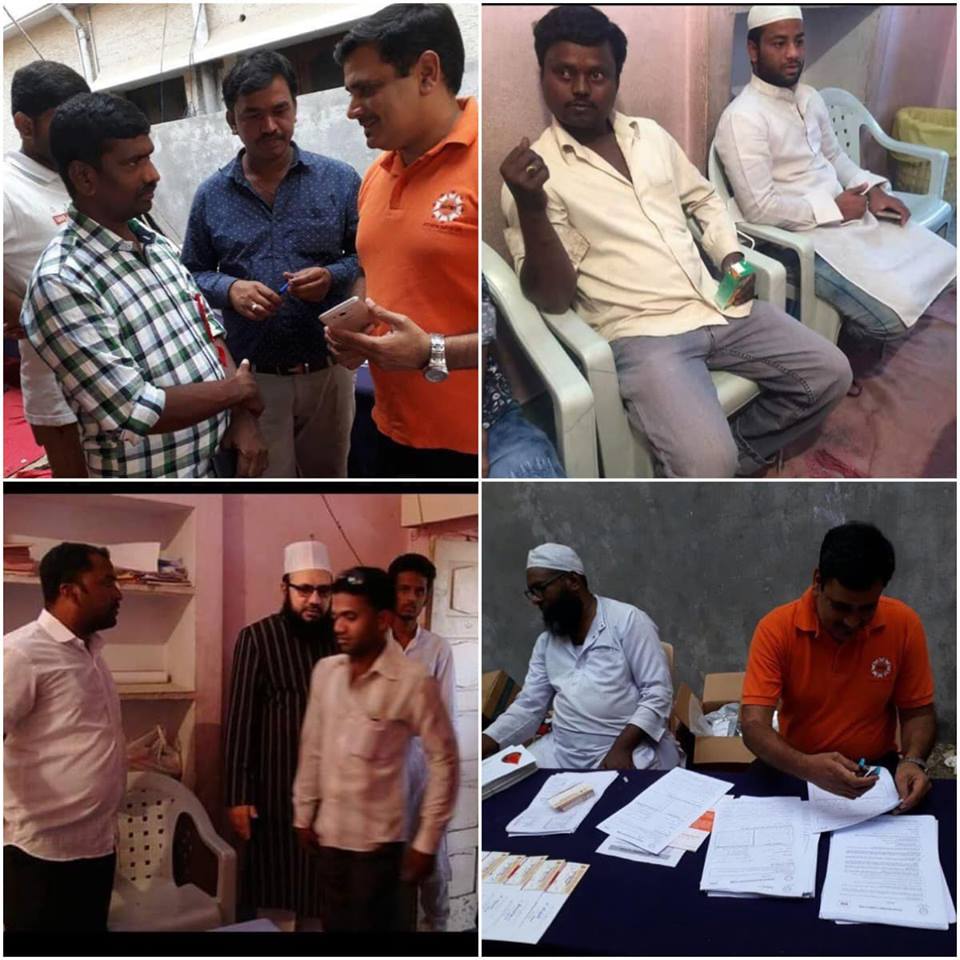 "Liyna doesn't have time to wait. She is ready for a transplant now and urgently needs to find a match. Unfortunately, someone in the world is diagnosed with blood cancer every 20 minutes, and the fact is this: Liyna could be your friend, your sister, or your daughter. Everyone has their own Liyna in their lives, and we don't know whether someone else we know may be in Liyna's shoes in the not-too-distant future. This is your opportunity to be someone's life-saver," says Anum.
Will you answer Liyna's call?
Please register as a donor and save a life.
Unable to view the above button? Click here
(Edited by Saiqua Sultan)
Like this story? Or have something to share?
Write to us: contact@thebetterindia.com
Connect with us on Facebook and Twitter.
We bring stories straight from the heart of India, to inspire millions and create a wave of impact. Our positive movement is growing bigger everyday, and we would love for you to join it.
Please contribute whatever you can, every little penny helps our team in bringing you more stories that support dreams and spread hope.