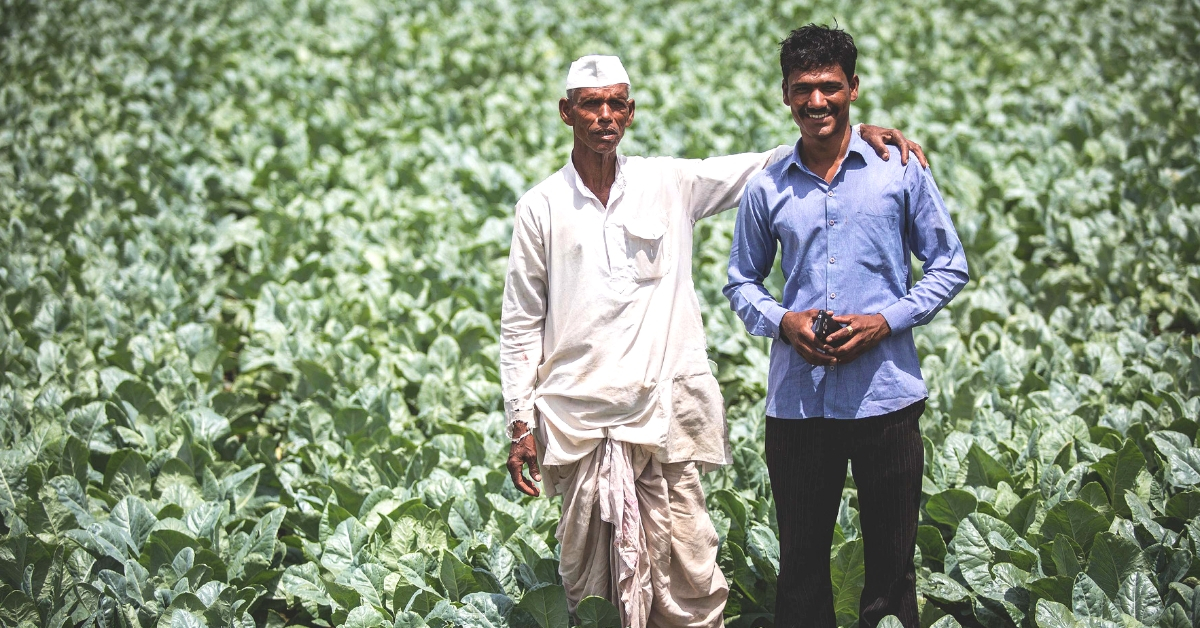 Plantix is an AI-driven mobile application that aids farmers and gardening enthusiasts with information on diseases, pest infestation as well as nutrient deficiency—all by sharing a photograph of a leaf!
Until one and a half years ago, Devidas Lonkar from Chakan town of Pune district had to depend on local fertiliser and pesticide sellers to resolve diseases and fungal issues in his crops.
Hailing from an agrarian background, the 26-year-old farmer grows sugarcane, cabbage, cauliflower as well as beetroot and groundnuts across a 7-acre plot.
"I would describe the symptoms of fungus or disease to the shopkeeper, to which he would then suggest various pesticides and add-ons. It took me a while before realising that these shopkeepers only suggested chemicals with short-lived efficiency that would inevitably bring farmers back to them within a couple of months," he says.
Tired of spending ridiculous amounts of money with no returns, Devidas decided to do some research online and stumbled upon a mobile application named Plantix.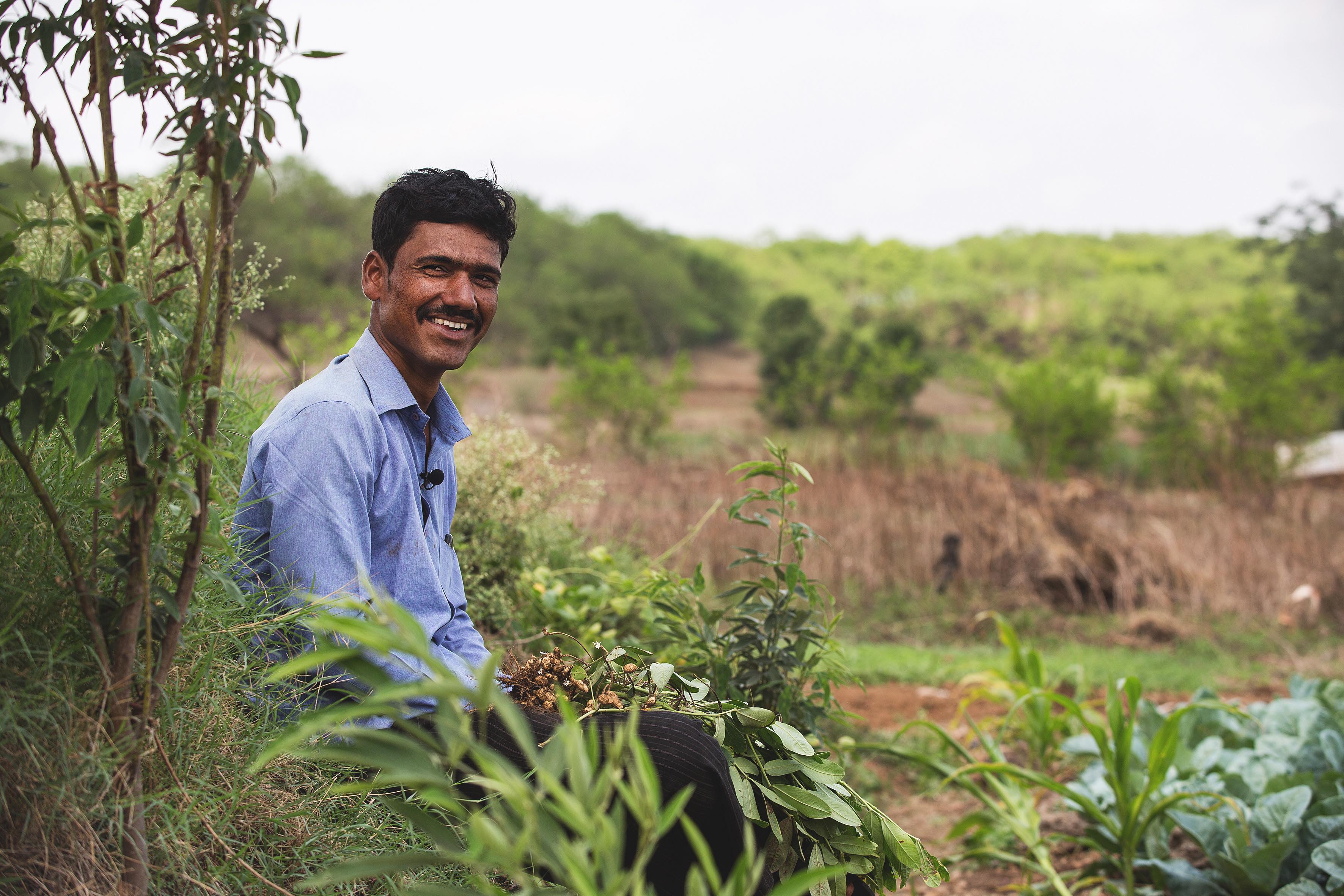 "This app ended up saving me a lot of money as well as time. Sitting at home, I can now diagnose plant diseases and have already saved about Rs 1-1.5 lakh in a year that I would otherwise spend on fertilisers," he mentions.
On the other hand, Navnath Raghunath Yawale from Wadgaon village practices farming and along with a daily job. Across a farm of three acres, he grows bajra and vegetables like cauliflower and brinjal as well as flowers. But the fear of diseases and fungus affecting his crops worried Navnath too.
A year back, he came to know about Plantix through awareness drives in the region and started using it. "I travelled from my village to Pune city to find out what fungus or diseases were plaguing my crops. I used to spend around Rs 35,000-40,000 just on fertilisers and pesticides but to no avail. Thanks to Plantix, I can check the health of my crops without leaving my home. In last one year, I've managed to save between Rs 5,000-10, 000 easily," he adds.
Both Devidas and Navanath are amongst the hundreds of thousands of beneficiaries of Plantix.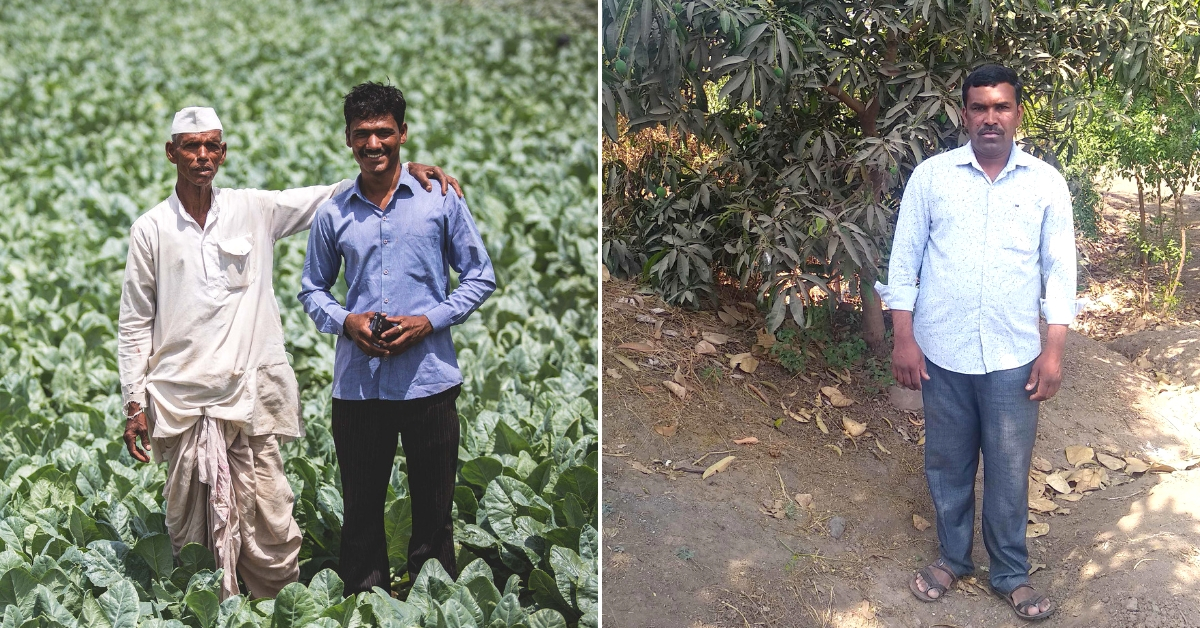 The app is not only helping them understand different crop related diseases and fungal infestations but also guiding them through smart prognosis and economic solutions.
So, what exactly is Plantix and how is it changing the lives of farmers and gardening enthusiasts not just from India but also around the world—one million to be precise!
Plantix is an AI-driven mobile application that aids farmers and gardening enthusiasts with information on diseases, pest infestation as well as nutrient deficiency—all by sharing a photograph of a leaf!
Anyone with an Android smartphone can do a health check on crops by simply taking a picture of a leaf. The image is uploaded and analysed by a system that has seen millions of photos so far and learned to differentiate between the patterns of each pest, disease and nutrient deficiency. The user gets either a direct diagnosis or a small list of the most likely conditions to choose from.
Also, Plantix users receive information on areas like biological and chemical treatments, preventive measures, symptoms, and triggers. A network of plant experts from all around the world screen and label all the incoming pictures.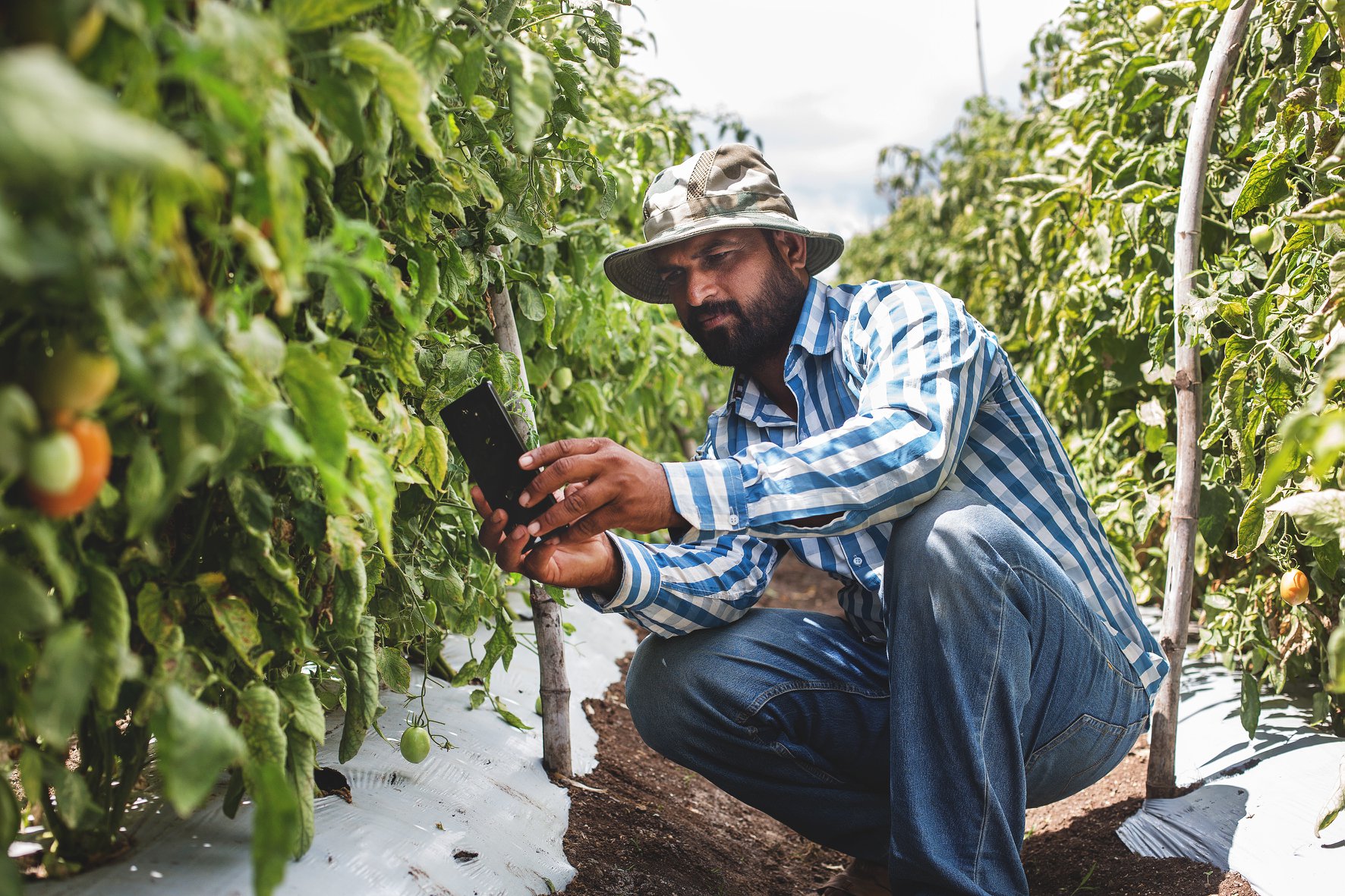 "These pictures build the basis to train the system further. This means, the more Plantix the farmers use, the more the system gets better. Today, it can recognise almost 400 different patterns. Apart from that feature, there is a vibrant community ready to answer all questions around growing plants," says Simone Strey, whose Berlin-based startup, PEAT has been powering Plantix since 2015.
Few years before  conceptualising Plantix, Simone and her husband Robert Strey worked in a Brazil-based international research project where they investigated about the interdependencies of land use and greenhouse gas emission.
During this time, they worked in rural areas, and upon speaking to hundreds of farmers, they discovered two big pain points.
The first was a severe lack of agricultural advisory, especially when it was needed the most. For example, when a devastating crop epidemic spread, there was nobody there to help the farmers apart from the local shopkeepers.
The shopkeepers sold a product based on unreliable and remote diagnosis, and of course, the product that would earn them the most. Thus, the farmer wasted money, time and working hours for a hazardous, non-helpful product that was harmful for the environment and his family members.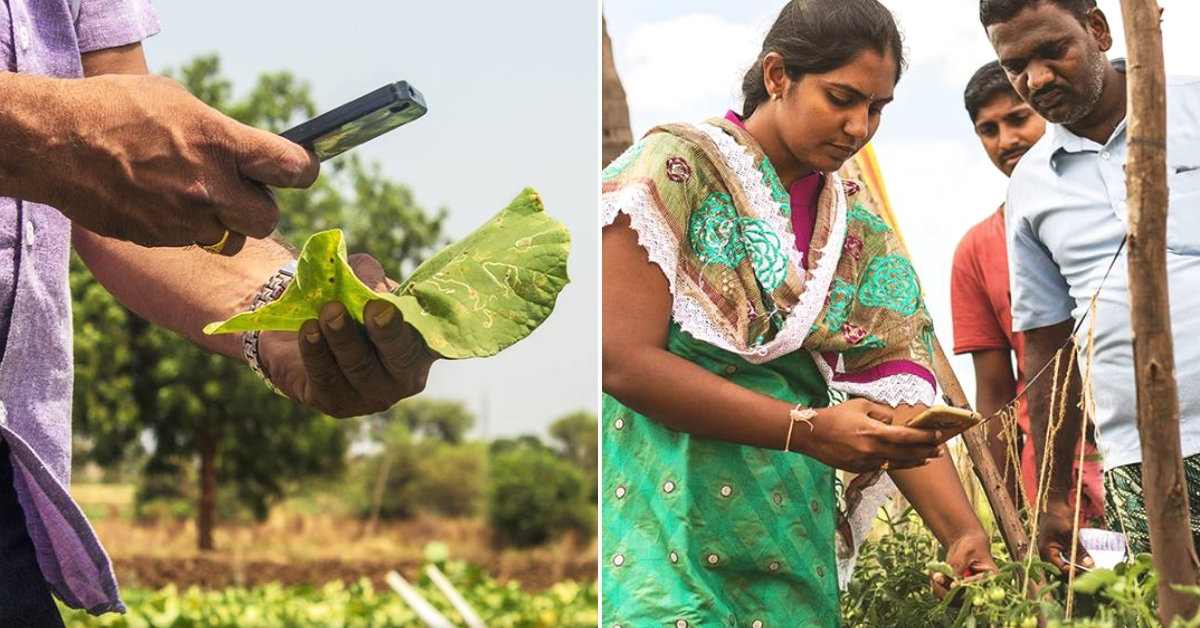 The second was the fact that even if most of the information about pests and diseases were readily available on the Internet, a farmer could not find them by using their local names.
After the research project ended, Robert and Simone spent some time in the Amazon. "It was here that we came up with the idea to use image recognition technologies to diagnose precisely what the problem is and then serve the farmer the information she needs in the local language. Thus, Plantix was born," recalls Simone.
She explains further that Plantix is not just about solving problems, it is also about prevention and securing good yields. Containing a crop advisory for ten different crops, it gives precise information for field preparation, the amount of fertilisers to use, the right moment of their application and the time to watch out for diseases and pests.
"Imagine you have hired a 24/7 available crop advisor at no cost that doesn't forget any detail, takes weather into account, and is informed about what is going on in the neighbouring fields. That's what it is," she adds.
What started in Germany in 2015 has today become a worldwide movement. "So far, we have users from literally all countries in the world. Currently, around one million people use the app every month. About 80 per cent of them are from India," Simone shares.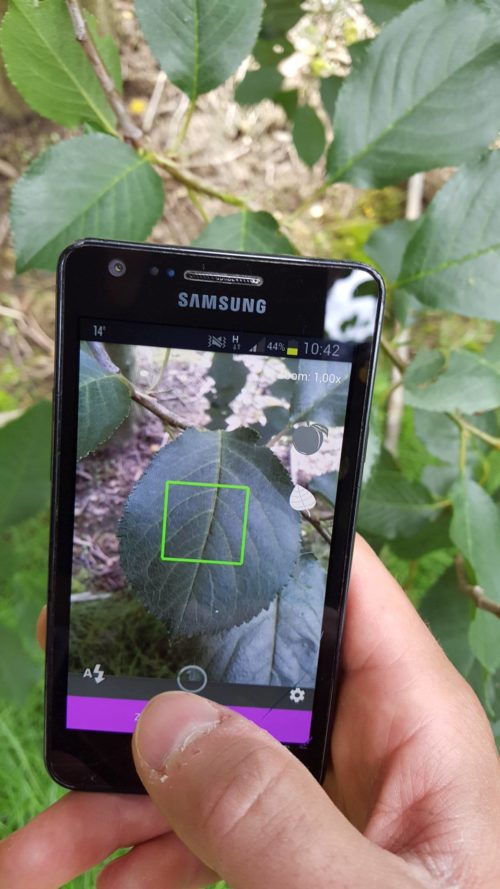 A rather interesting feature of Plantix is its live tracking mechanism. Simone shares that live tracking started with the first incidence of fall armyworm (Spodoptera frugiperda) in India. The worm, which is native to the Americas, had made a devastating march through Africa in 2017 before it appeared for the first time in India recently.
As so many Plantix users were uploading their pictures together with geolocation and a timestamp, it allowed the functionaries to use this information for crowdsourcing science. Plantix teamed up with ICRISAT and CABI, two well-known organisations with massive experience in crops, pests, and diseases, to start a joint project.
"Together, they raised awareness of the invasive pest and validated the pictures that could show feeding damages of fall armyworm. Soon, Plantix was able to recognise the feeding damage, and the everyday validation of work enabled our partners to track in near real time, where the pest was occurring and how it spreads. When a pest is creating a severe thread for hundreds of thousands of farmers, then it needs joint efforts of new technologies, research organisations, politics, and hardworking farmers," Simone explains.
From a group of seven founders and one Android developer, PEAT has today grown to a company with over 30 full-time employees from across the world, 25 supporting students and more than 50 freelancers, who together contribute every day to make Plantix a little bit better, a little bit more useful for farmers.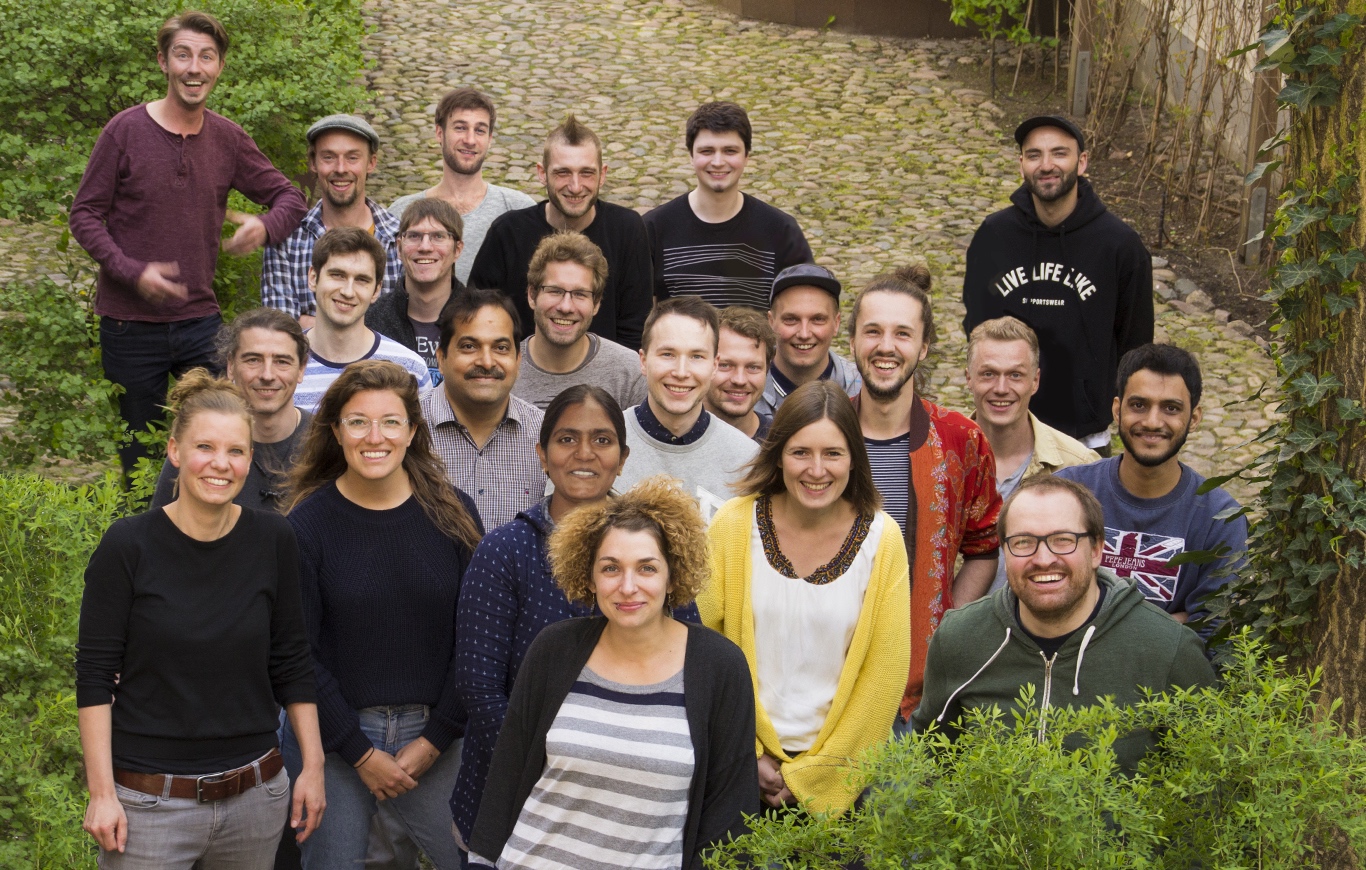 "There will be five new languages added to the 16 languages today, making Plantix useful for more farmers in India and other countries. Plantix wants to help farmers to find the right cure for their plant problems," concludes Simone.
---
You may also like: Hyderabad Man Develops App That Helps 1,17,000 Farmers Get Better Yield!
---
Plantix has two dedicated teams functioning from India—one in Hyderabad and another in Pune. Coming to the rescue of farmers from across the world, Plantix emerges as the perfect 'plant doctor' that is the need of the hour, especially in a time where scores of farmers in India are ending their lives owing to crop failures and insurmountable debts.
You can download Plantix for your android supporting smartphone here.
(With inputs from Tanvi Patel)
(Edited Saiqua Sultan)
We bring stories straight from the heart of India, to inspire millions and create a wave of impact. Our positive movement is growing bigger everyday, and we would love for you to join it.
Please contribute whatever you can, every little penny helps our team in bringing you more stories that support dreams and spread hope.
Tell Us More