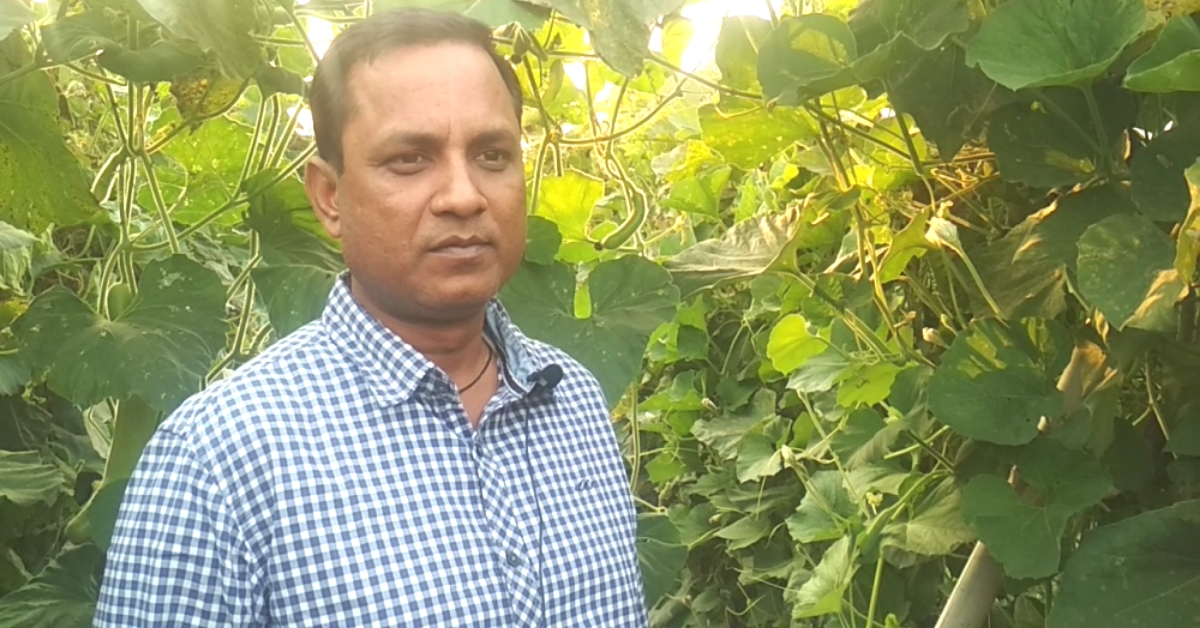 With 120 acres, G4 Agri is the largest commercial farm in all of north India to use this kind of precision agriculture. And it provides more than 300 days of employment to over 150 women and ten men from nearby villages.
Mark Twain once said, "A cauliflower is nothing but a cabbage with a college degree."
India produces 7.2 million tonnes of cauliflower every year, second only to China's 10.2 million. And in the Haryana district of Karnal, the vegetable is proving to be the 'smart' choice indeed.
In general, Karnal is well known for wheat and paddy. But amid all of this grain, a quiet change is sprouting, thanks to the science of agriculture and marketing, a unique form of irrigation and, of course, cauliflowers.
And at the heart of this new revolution in agriculture is the sprawling G4 Agri, which stands for 'Grow Group Growers Growth'.
The brainchild of Dr Manoj Bhatia and Manish, the now six-partner farm is unusual in many ways. It produces a unique variety of cauliflower using miles of 'drip pipes' – a rare form of irrigation in all of Haryana.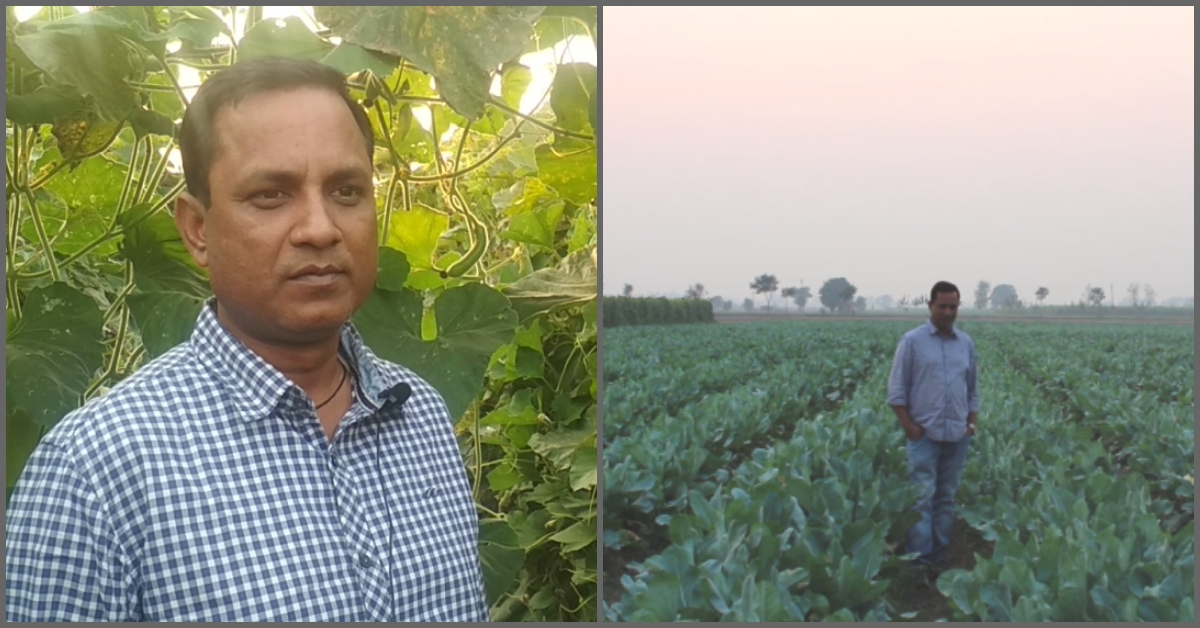 With 120 acres, G4 Agri is the largest commercial farm in all of north India to use this kind of precision agriculture. And it provides more than 300 days of employment to over 150 women and ten men from nearby villages.
Most importantly, perhaps unlike many other farm ventures, this one is not only profitable but also gives its owners a healthy bonus!
I caught up with Dr Bhatia and Manish to find out what makes this farm special, and how it all began.
Gherkins to cauliflower – a long journey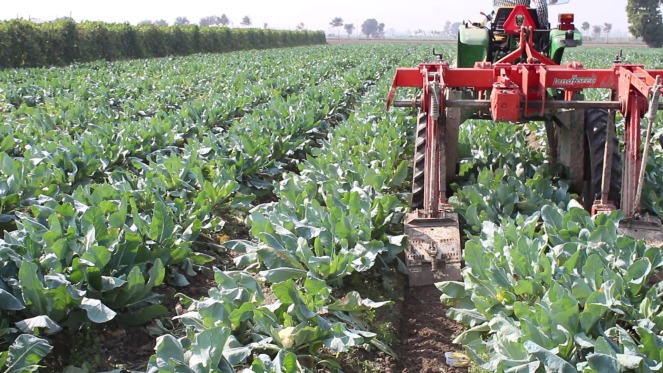 The duo began their journey in agriculture began in 2008 within two acres of ancestral land. They first tried their hand at exporting gherkins (a kind of cucumber that is usually pickled in vinegar) to Russia.
That experience kicked off a three-year process, involving many other vegetables like tomatoes and capsicum before they figured how to make agriculture into a profitable business.
"Nowadays, we earn around Rs 5-5.5 lakh per acre," says an elated Bhatia.
Quick mental math extrapolates that to a yearly income of some Rs 6 Crore across more than a 100 acres – so perhaps a crore per partner.
And though not all of it is cauliflower, G4 Agri claims the vegetable earns them Rs 2.8 lakh per acre – which is unique, for a crop that usually only sells for Rs 15-18 per kilo.
---
Also Read: Exclusive: UP's Award-Winning Banana King Earns Rs 48 Lakh/Year, Becomes Idol For Farmers!
---
"Indians have been growing it (cauliflower) for 150 years now. So there is nothing new that can be taught, but the new thing is how to grow it in the smartest ways. Because productivity alone cannot make the difference," says Manish, indicating how they got the vegetable to become a game-changer for them."
The science of cauliflower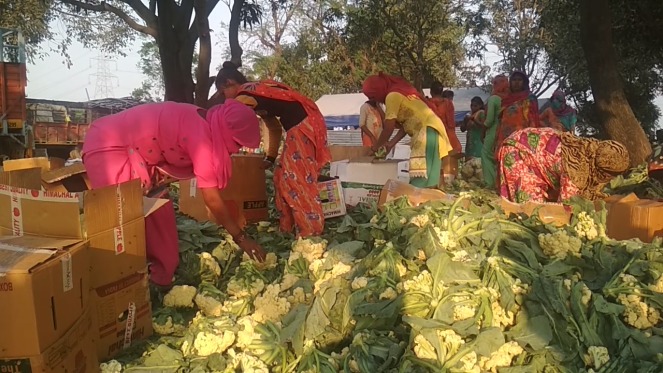 Science, technology and agriculture are inseparable," says Dr Bhatia, indicating that it is a 'smart' growing strategy that pays them rich dividends.
Here's an example – The edible white flesh of the cauliflower is known as 'curd'. Cauliflower plants usually grow a single curd, along with small buds peeking from the sides of the plant.
Dr Bhatia realised these buds could be metamorphosed into curds if appropriately treated, with the right nutrients, at the proper growing stage. This idea kicked off so well that the farm now harvests some four or five curds from a single cauliflower plant!
And this 'science + agriculture' mentality extends to every part of the harvest!
The cauliflower is given all the attention of a test subject in a chemistry lab. After proper soil testing, Dr Bhatia prepares a 'fertigation strategy' depending on the requirements by the soil – to provide the plants with proper nutrition at every stage of their growth.
Once the saplings are ready, they are carefully sown in special beds – alleviated from the ground by 37.5 cm – to protect the crop from monsoon showers, which can inundate the field and invite infestation.
Some 17,000 plants are precisely sown per acre – with a 40 cm gap between the rows and 30 cm gap between two saplings. They are planted in zig-zag rows, to ensure space is used to the maximum.
Also, since the plants are sown in rows, a weeder mounted on a high clearance tractor saves the cost of weedicide. Any remaining weeds around the plants are generally managed by manual labour.
The same logic is applied to the irrigation as well.
Drip irrigation uses less water and is more precise than dousing the whole field or depending on the monsoon. Plus, it is cost effective.
"The cost of using only drip lines is around Rs 70-75,000 per acre. A head-pump (to supply the lines) costs around Rs 1.5 lakh, and one of them can be used for 10 acres. Summing up, this advanced form of precision farming costs around Rs. 90,000 per acre to set up," shares Manish.
Working the market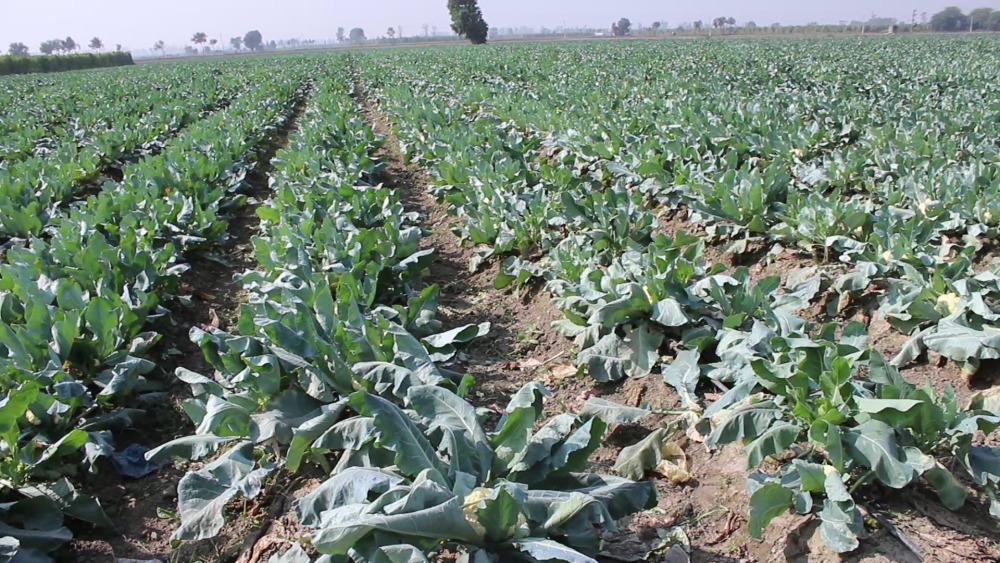 "The whole idea behind successful farming is better price realisation, and that happens only when the market and customer behaviour is studied and implemented properly with respect to the produce," states Dr Bhatia.
Basically, you can grow all want, but unless you find a way to sell it effectively, it will probably not get the returns you imagine.
For cauliflower, the key was in identifying a gap in demand and supply. Being a winter crop, cauliflowers are generally available in the market from late October or early November. However, the produce from G4 Agri enters markets in September itself – sometimes close to two months before the rest. This allows them to charge a premium for the crop – selling for Rs 50 a kilo, as opposed to the usual Rs 18 per kilo.
Maintaining this winter crop during the hottest months of the year is a difficult task though.
---
You May Also Like: These Organic Farmers Prove Lemons in Life Can Fetch You Lakhs in Profit. Here's How!
---
For the September harvest, the cauliflowers are sowed in the field in June when the mercury almost touches 50 degrees Celsius – steadily cooled down with water from the drip irrigation system.
All of this, and much more, goes a long way in showing how profits can be made in the otherwise 'low or no profit' profession of agriculture – something perhaps more farmers, especially collective farmers, can consider across the nation.
As Dr Bhatia concludes, "learning is a continuous process."
(Written by Monika Mandal and Edited by Vinayak Hegde)
Like this story? Or have something to share?
Write to us: contact@thebetterindia.com
Connect with us on Facebook and Twitter.
Tell Us More
We bring stories straight from the heart of India, to inspire millions and create a wave of impact. Our positive movement is growing bigger everyday, and we would love for you to join it.
Please contribute whatever you can, every little penny helps our team in bringing you more stories that support dreams and spread hope.