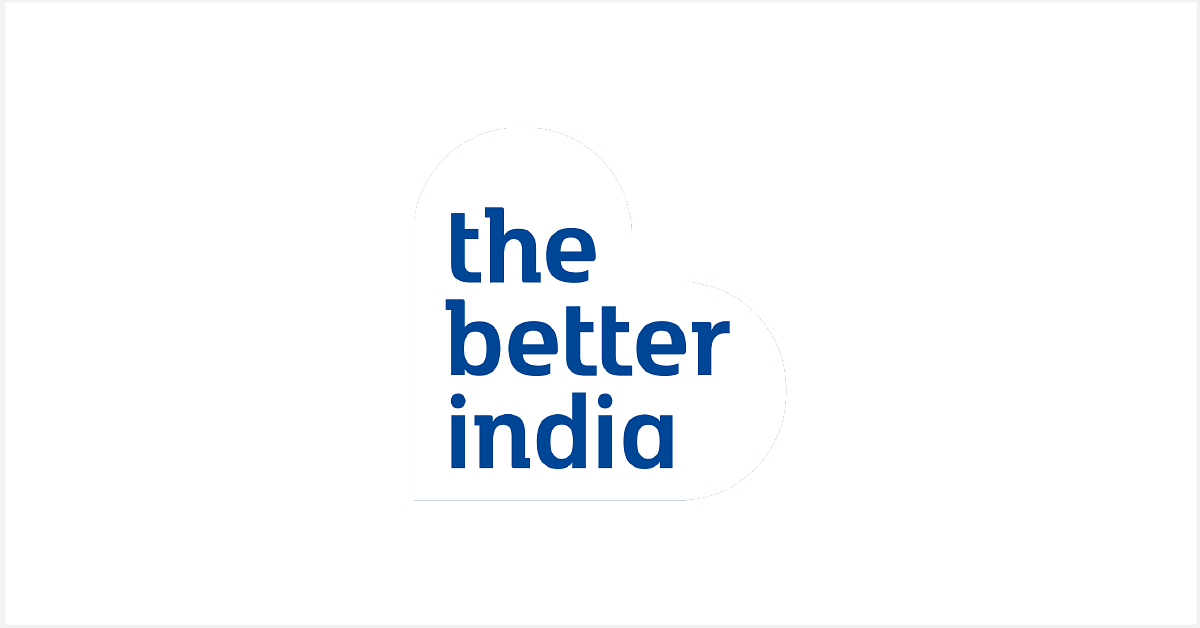 "Historically, these rituals have had minimum participation of the bride. But, in today's context, that needs to completely change. Today, both are equal partners and so such an addition was crucial."
In the midst of a rising cloud of 'yagna' smoke, the 'Ulu Dhwani' reaches its crescendo amidst the chanting of shlokas (verses). This is the typical imagery of a Hindu Bengali wedding. But, we are talking about one which wasn't.
To begin with, there was no male purohit draped in a white dhoti, proudly holding the 'yagnopawitha,' the holy thread, wound around his body while chanting Vedic verses in Sanskrit.
Instead, it had a group of women, gracefully chanting the scriptures in Bengali amid some of Tagore's most melodious songs.
Their only motto—reintroduce the culture and heritage of India to the younger generation sans the orthodoxy, ambiguity or inequality.
"The knowledge in our scriptures cannot stay hidden behind an ancient language. The couples of this generation are asking questions about what and why they do in rituals. And, it is the responsibility of the priests to help them understand. That's exactly what we are doing," said Nandini Bhowmik, to The Better India.
Nandini is the priestess at the helm of 'Shubham Astu', a group of female priests who have been crashing gender stereotypes and the patriarchy, in their own graceful and harmonious way.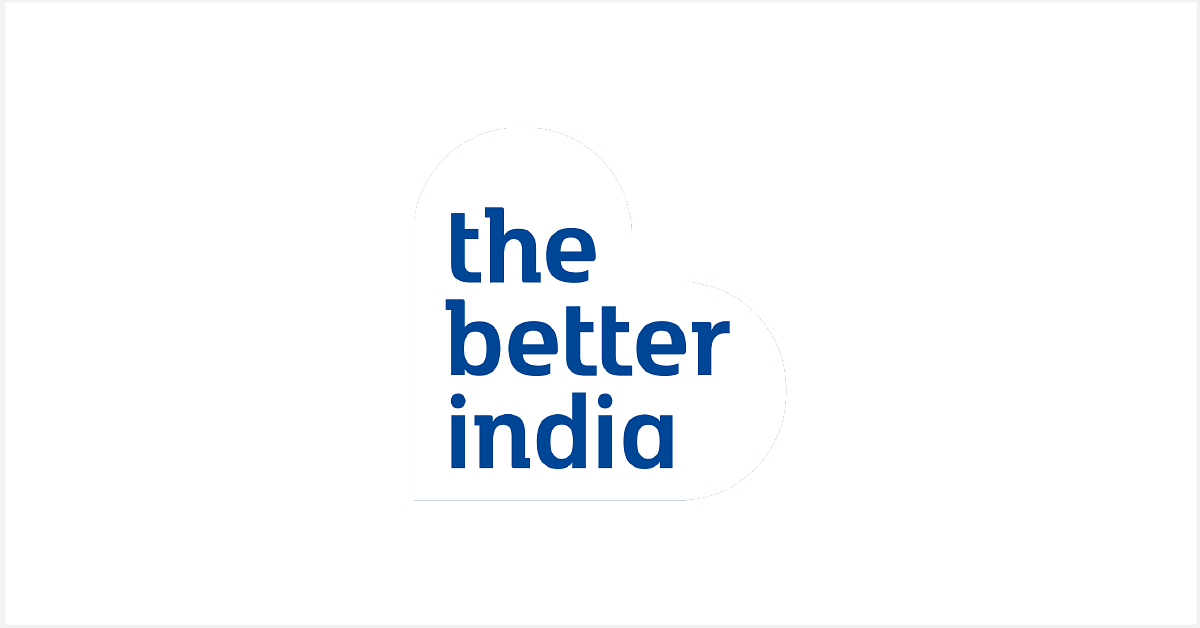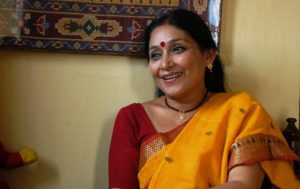 A visiting faculty at the Sanskrit department of Jadavpur University (JU), Kolkata, and a theatre actor, Nandini found her calling as a priestess a decade ago.
"I was in college and our Sanskrit teacher, Gauri Dharmalal, had introduced a new and reformed way for female priests to perform Hindu rituals. So in a few years, we (a bunch of young Sanskrit teachers) began to pursue this. After a few years, with the help of few more fellow priestesses, I branched out, and together we created a more evolved script which was in-line with this generation," said Nandini.
Since then, with Nandini and Ruma Roy reciting the hymns and Semanti Banerjee and Poulami Chakraborty singing songs, the wedding ceremonies conducted by Shubham Astu have become a unique experience.
According to her, for any ancient scripture, the process of evolution is continuous. And, so one of the major changes introduced was a simplified interpretation of the texts in three languages—Sanskrit, Bengali and English.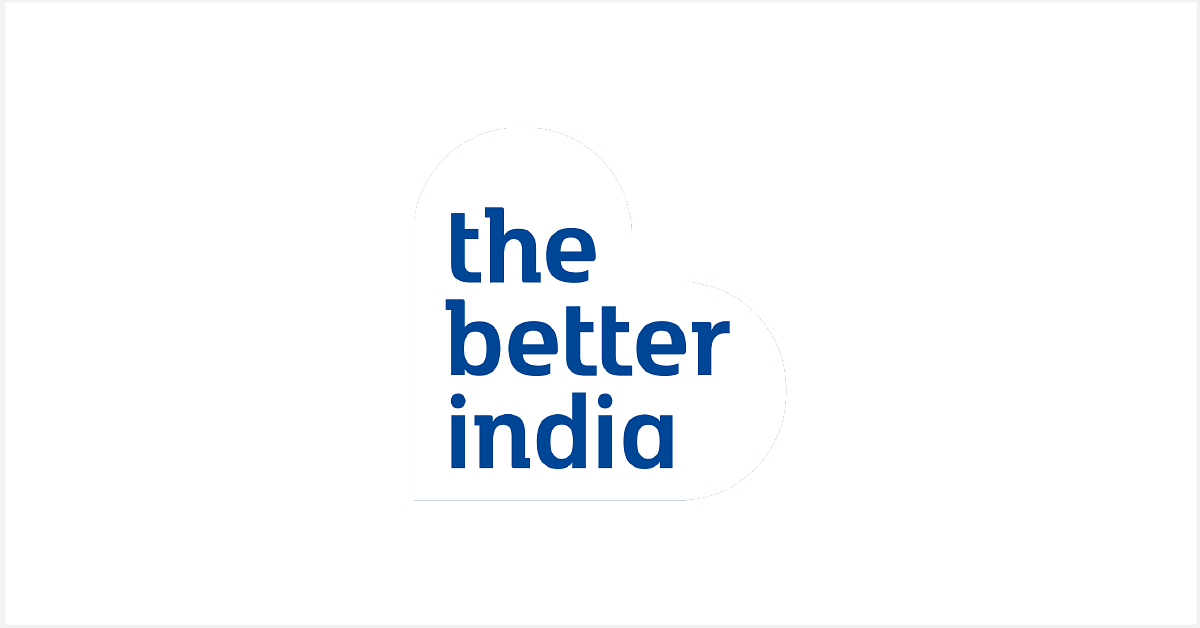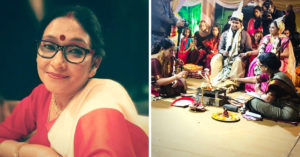 This new script also did away with the 'kanyadaan,' a prominent ritual in a Hindu wedding, thus starting a new wave across the state.
The No-Kanyadaan Wedding
A byproduct of patriarchy, kanyadaan, which literally means donating one's daughter, is a commonly practised ritual in Hindu weddings.
But, Nandini and her group are slowly changing things. They have officiated several weddings where this ritual was not conducted.
One such wedding in Kolkata went viral after a guest saw the father refusing to perform the kanyadaan, and tweeted about it.
Check it out here:
I'm at a wedding with female pandits. They introduce the bride as the daughter of <mother's name> and <father's name> (mom first!!!). The bride's dad gave a speech saying he wasn't doing kanyadaan because his daughter wasn't property to give away. 🔥🔥🔥 I'm so impressed. pic.twitter.com/JXqHdbap9D

— Asmita (@asmitaghosh18) February 4, 2019
When TBI got in touch with Dr Amlan Ray, the father of the bride, he explained the ideology behind the decision.
"I took this decision some six months before the wedding day. And, that was one of the major reasons why I requested Nandini Bhowmik and her group to officiate the wedding. Contrary to common belief, which considers this to be against Hindu culture, a wedding without kanyadaan is not a new thing and is already mentioned in the scriptures," said Dr Ray.
Dr Ray argues that the Rig Veda mentions eight different types of wedding, of which only the Brahma wedding includes the ritual of kanyadaan.
"And, most Hindu weddings today will not qualify to be a Brahma wedding, as it involves the wedding of one's daughter to a Vedic scholar, among other strictures. In general, today most modern weddings come under the Gandharva marriage category, in which bride and groom know each other before marriage, and the marriage can be between different communities and castes without any barrier, and without the practice of kanyadaan," he added.
Speaking about his daughter's wedding, he added that the level of understanding and simple interpretation made the event more meaningful and memorable.
"Unlike other purohits, these priestesses made sure that the experience was worth remembering. We were not just blindly following directions, but understanding the significance behind every verse, as all of it was in Bengali," said Dr Ray.
Equal partners in marriage and life
The wedding ceremony of Sharmistha Chaudhuri and Dr Debadyuti Ghosh was a perfect example of equal partnership, all thanks to Nandini and her group of priestesses.
Held on January 4, Sharmistha spoke to TBI and shared that her wedding was both rooted in tradition and yet liberated from the rigid strictures; seeing each individual as a separate entity.
"There were several rituals introduced in the wedding, which ushered an egalitarian beginning to our relationship. One such ritual was where the groom applies sindoor on the bride's head. While we conducted it, we also added another bit, where I applied a tikka on his head, in return, thus symbolising our union with vermillion," she said.
This is one of the many rituals introduced to ensure equal participation of the bride and groom in the ceremony.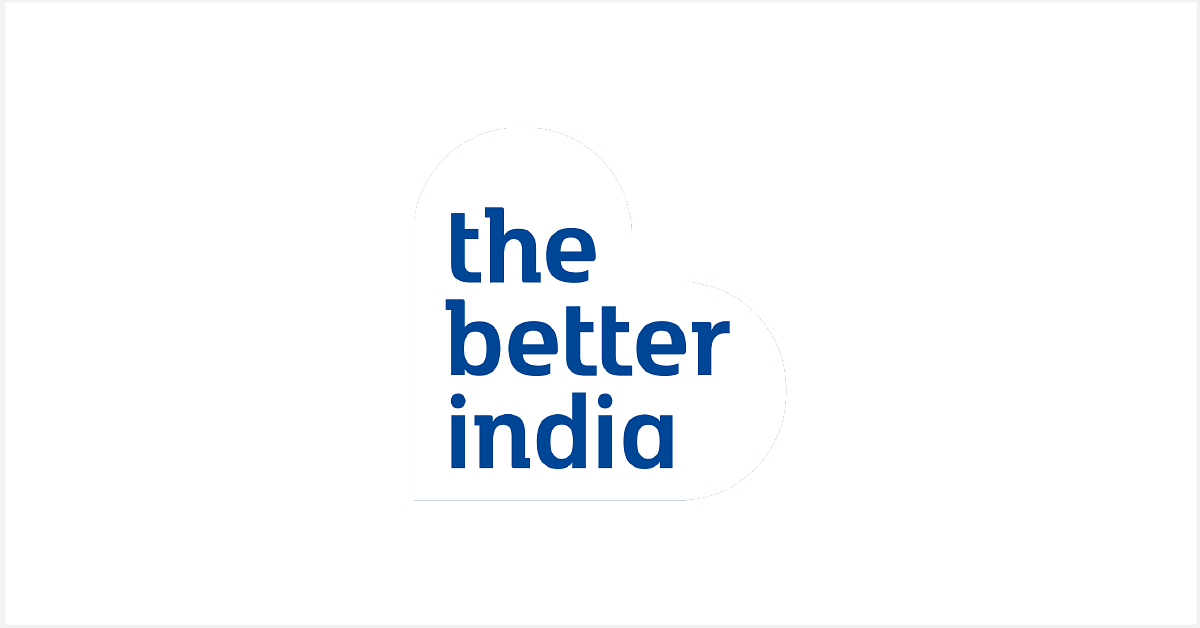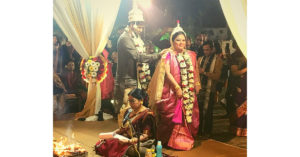 Explaining the principle, Nandini, who is also an Indologist said, "Historically, our world has been patriarchal and owing to that, the laws and rituals were also formed in such a manner. Also, in the olden days, girls were married at a very young age, making it very difficult for them to understand or participate in the rituals. However, in the current context, that needs to change completely. Today, both are equal partners, in age, experience and agency, and so, this addition was crucial."
With all this in place, the couples added that their weddings were more than just grand affairs where the main focus is on food and merriment.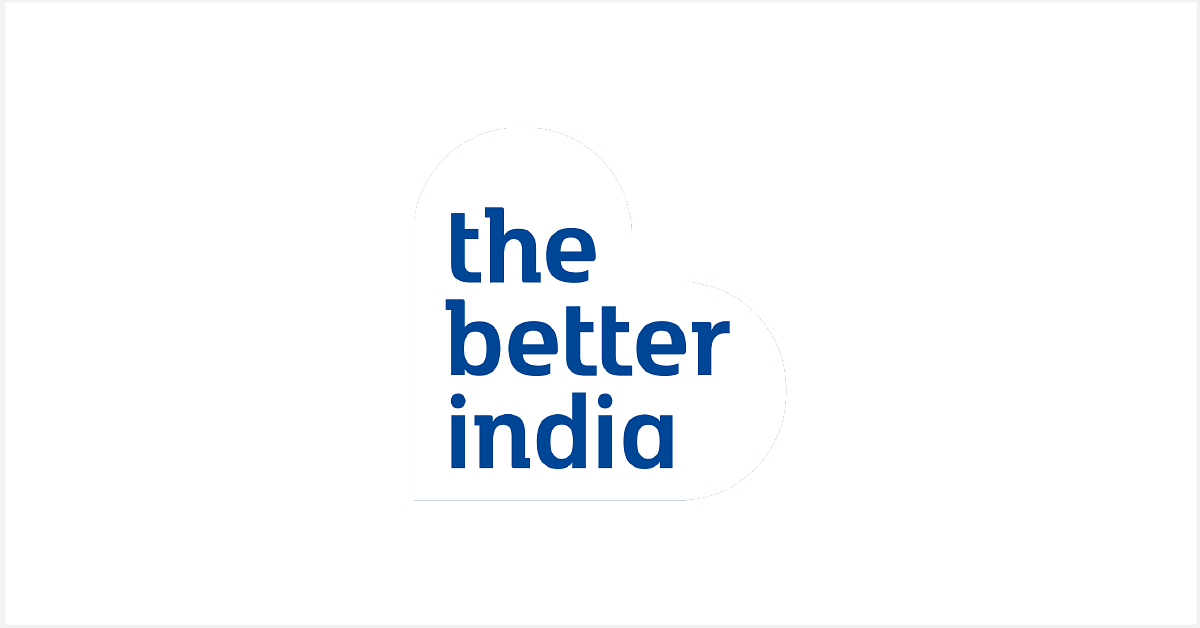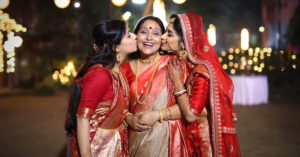 Sharmishta exclaimed, "Our ceremony was conducted in English, Sanskrit and Bengali, as a lot of guests, including my husband, were not comfortable with Bengali or Sanskrit. It was a ceremony where people paid attention to the rituals because now they could understand the beautiful underlying symbols. I have had people come and tell me that they had never planned on staying for the actual ceremonies, until now. We all learnt something new!"
Despite taking up a challenging task of questing and reforming the ancient scriptures in all these years of work, the four priestesses of Shubham Astu have surprisingly gathered more love than resistance.
"We did not embrace this to wage any war or hurt anyone's feelings, but only to share our knowledge. Most people see and understand that and so have been showering us with love!" concludes Nandini.
(Edited by Gayatri Mishra)