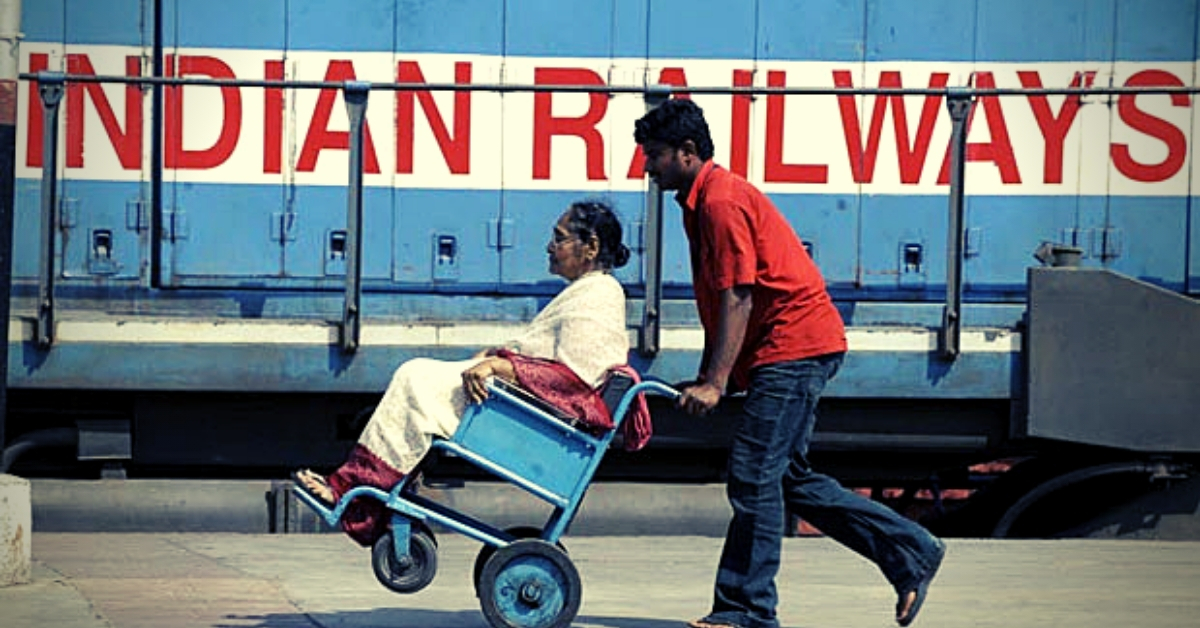 A week ago, The Better India reported an incident where a man got help for a friend via a Tweet. As several anecdotes from our readers prove – this was not an isolated event. Not even over 20 years ago, long before Twitter. Here is one fascinating tale
Only a week ago, The Better India reported an incident where a man tweeted to the Union Railway Minister requesting the authorities to arrange for pain relief tablets and sanitary pads for his friend and the speedy response they received.
It was indeed a wonderful surprise to find the authorities quickly acknowledge and meet the health requirements.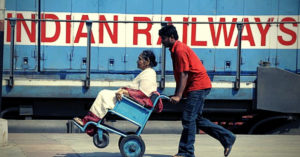 While the incident reflected several positives like the power of social media and the changing attitudes of people towards menstruation, it also highlighted the growing efficiency and sensitivity of the employees of such a public institution.
However, owing to a reader's response, we soon realised that this was not an incident in isolation.
A time much before the advent of social media, especially Twitter, a reader, Santanu Dasgupta shared a story of how his mother's life was saved due to the quick response by the authorities of the Indian Railways.
Here's what happened
In May 1993, while travelling from Trivandrum to Nagpur on Kerala Express, Santanu and his mother, who was 78-years-old then, encountered a sudden medical emergency.
Somewhere near Andhra Pradesh, he shared that his mother was taken suddenly ill and began to vomit. Irked by the situation, he rushed to the Train Ticket Examiner (TTE) and the Superintendent to seek help, who assured it at the next junction.
This was at a time when a mobile phone was a rare luxury, making long-distance communication on the train, quite impossible.
---
You May Also Like: After 15 Years, 'Kulhad' Returns to the Railways: 7 Reasons to Be Excited!
---
However, much to his surprise, the superintendent who had some medical background, asked Santanu to write down all the necessary details like his mother's age, symptoms, seat and coach number on a piece of paper, which he wrapped around a large onion from the pantry.
After adding a little more mass of newspapers to the ball, the superintendent called out a linesman, waving a flag at the speeding train.
He then flung the paper-onion ball towards him and assured Santanu that his mother would be treated in Vijayawada in half an hour.
An ISRO scientist, Santanu was then clouded by doubt, unsure how an onion would fetch medical help, but to his surprise, it did.
The onion ball, picked up by the linesman, was taken to the nearest station, from where the message for urgent medical assistance went around.
By the time they reached, Santanu had shared that his mother was in bad shape but had managed to recover after the doctor treated her.
"We could not thank him enough. Indian Railways had done a wonderful job. My mother recovered and lived up to nearly 100 years!" Santanu told The Better India.
If you have similar stories to share, please write to us at editorial@thebetterindia.com with 'Railway Heroes' in the subject line.
(Edited by Shruti Singhal)