If you are a tea lover visiting Coimbatore in Tamil Nadu, B Manickam's unique layered tea is a must-have.
Even if you not that big a fan of tea, you will love this cuppa for its sheer aesthetics and the fact that the brilliant decoction is a brainchild of the humble 57-year-old.
Born in Salem, Manickam's family shifted to Coimbatore when he was just ten years old. His father was a weaver, and so he never had the opportunity to go to a school.
When he was 16 years old, he ran away from his home, with the aim of making a living for himself.
He had started working in a tea shop before absconding, and he planned on continuing this, but with a twist.
"There have been days when I made up to 1,000 cups of tea a day," he told the Chennai Memes, adding,
"But people have been drinking the same kind of tea for years. I wanted to give them something different."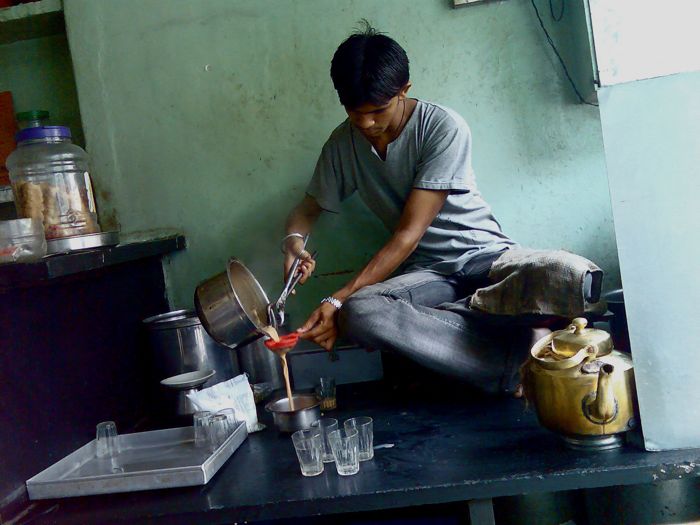 Working in various tea shops in the towns of Tamil Nadu and sleeping in the shops because that was all he could afford, Manickam started utilising his spare time in innovating techniques of tea-making. He was determined to make his customers try a unique taste, something they won't easily forget.
About 15 years ago, luck finally struck when Manickam invented the layered tea.
Speaking to The Hindu, he says, "I wanted to offer something unique for customers. Tea has given me a life, and I'm happy that I'm able to create something new out of it… I create the layers using decoctions of varying consistencies."
One of his inventions is the three-layered cup, where he pours hot milk over hot water. The two liquids don't mix and stay perfectly on top of one another, like oil over milk.
Subsequently, he pours another layer of decoction, with all three floating atop one another perfectly.
Similarly, he also creates tea in four and five layers.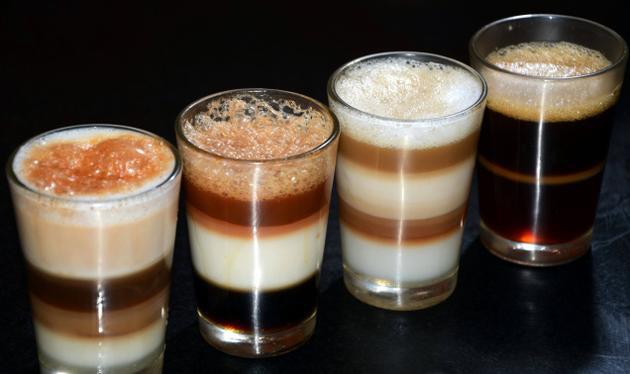 "I can arrange up to five different layers of beverages, inside a single tea glass. The layers are white, pink, deep brown, light brown and transparent and are made of milk, tea decoction, coffee decoction, Boost and water. They don't mix. This is because I use a different consistency for each layer. The tea is edible and is tasty too. You can drink my three-layered tea after simply mixing the contents with a spoon," he tells CM.
---
You May Also Like: Purple Is the New Gold: Rare Tea from Arunachal Sells for a Whopping Rs 24501!
---
Although the beverage fascinates every customer who tastes it, Manickam says that he prepares it only for those who ask for it.
His shop and his house, located on the top of a hill, where elephants roam freely, still run on regular customers who prefer "normal" tea.
Isn't it fascinating how this unique beverage was invented not in mainstream urban setups but developed as the brainchild of a simple chaiwala?
(Edited by Shruti Singhal)
Like this story? Or have something to share? Write to us: contact@thebetterindia.com, or connect with us on Facebook and Twitter.