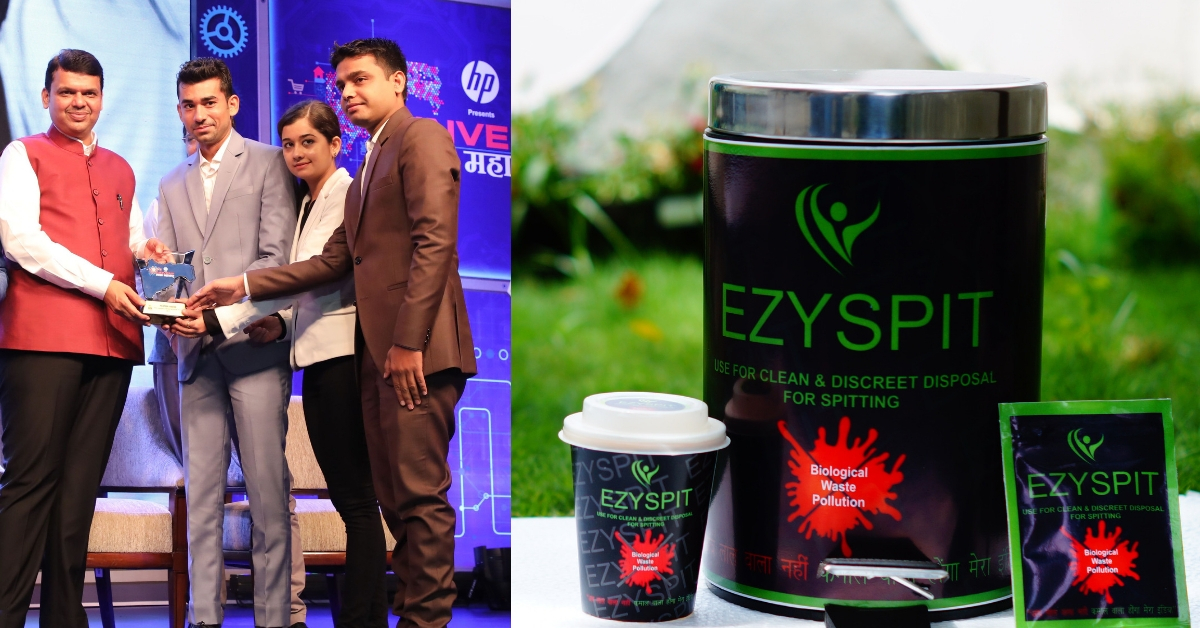 This pouch turns your spit into a semi-solid biodegradable waste within ten seconds, to avoid your germs from spreading, while converting your spit into a fertiliser that can enhance plant growth.
Most of our daily activities have defined locations, right?
If you need to answer nature's call, you go to the washroom; if you want to smoke, you go to a smoking zone. Similarly, if you sneeze, you use a handkerchief to cover your nose and place it back in your pocket.
But what do you do when you have the urgent need to spit? Especially, with no wash basins around?
Now imagine a pocket-sized spittoon that looks like a pouch. It costs Rs 5. You can spit into it, seal it and keep it in your pocket.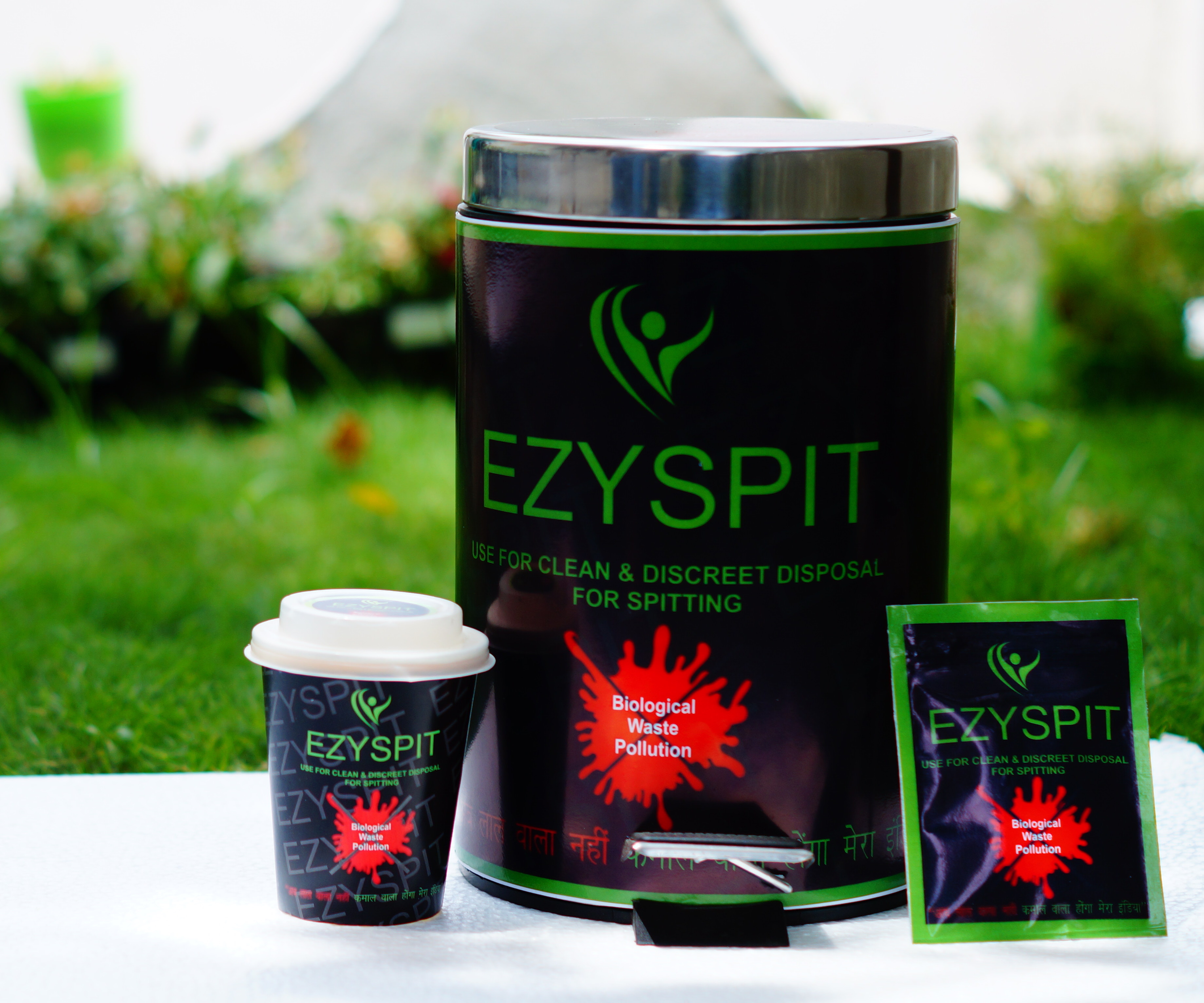 Don't be grossed out!
Because this bag turns your spit into a semi-solid biodegradable waste within ten seconds, to avoid your germs from spreading, while converting your spit into a fertiliser that can enhance plant growth.
It also releases a fragrance into the spit bag that turns it odourless.
What more? It is tamper-proof and spill-proof and can absorb multiple spits!
This isn't a figment of my imagination.
It is one of the leading products developed by an innovative Pune-based engineering trio.
They may be in their 20s, but engineering trio Ritu Malhotra, Pratik Malhotra and Pratik Harde, have already set up an innovative startup, that has made a turnover of Rs 3 crore within eight months!
The Better India got in touch with co-founder Ritu Malhotra to document their journey.
Beginnings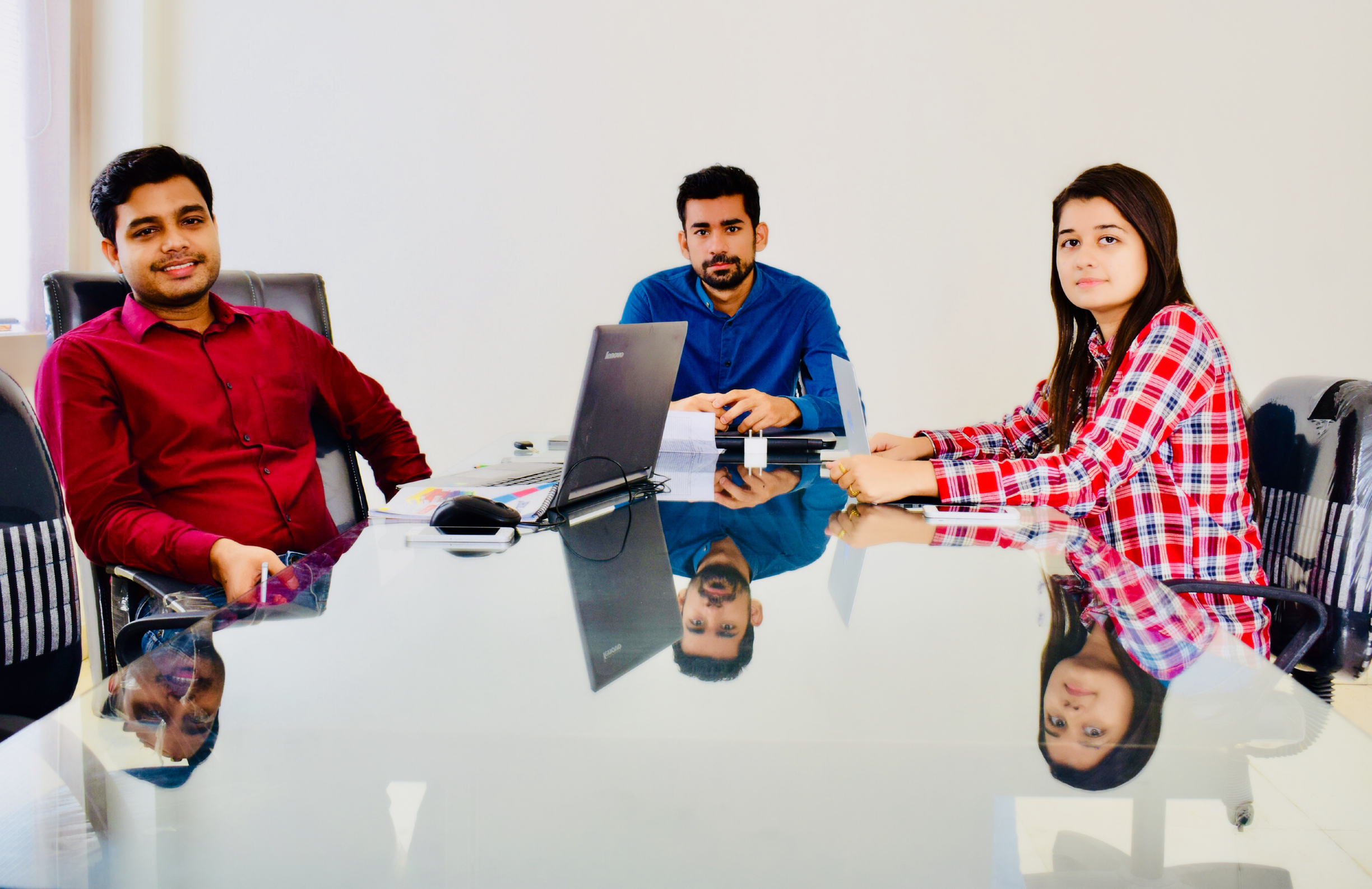 While Ritu and Pratik Malhotra are cousins, Pratik Harde is their childhood friend. Both Ritu and Pratik lost their fathers when they were in Class 10. But even at that young age, they were inclined toward using technology for social good.
In Class 12, both boys wanted to devise a solution to water wastage since they understood that water is a finite resource, to be used sparingly.
Little did they know that they would innovate a cooler down the years which could save millions of litres of water from being wasted each day.
Ritu was in the second year of her engineering when she ventured into entrepreneurship alongside the two older boys.
"There was a fire in my belly. I wanted to be a job creator and develop ideas that could bring about a transformational change in the country," she says.
Unique products are the key to their success
The trio holds patents for 21 designs and has already launched five unique products in the market.
The world's first digital fully automatic aquarium: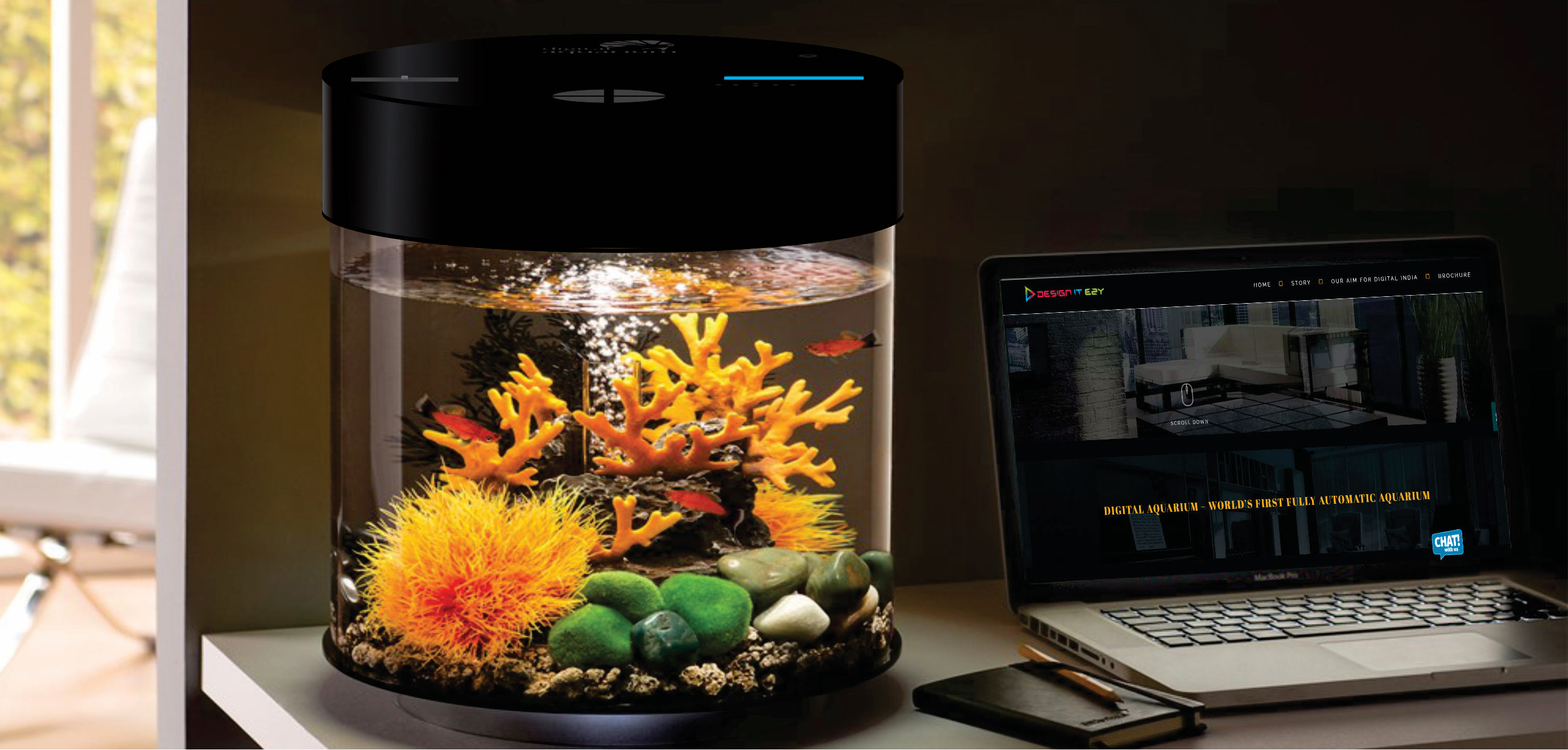 "It was a few years ago that we came across a video where a man who worked in an MNC had taken a week-long leave to go on a vacation with his nine-year-old daughter. But he was faced with the dilemma of going on vacation, leaving his daughter's favourite fish aquarium home, with no one to take care of them. And so, he decided to cancel the vacation to ensure the fish that his daughter loved wouldn't die of hunger. This helped us brainstorm the concept of the world's first fully automatic digital aquarium."
Made of acrylic as against conventional glass, it is claimed to be ten times lighter and three times cheaper. It also provides 90 per cent clarity when compared to glass.
Once set as per your requirement, it can automatically monitor and dispense fish feed and also clean the tank.
Additionally, it can store 30 days of fish food and comes with a 24-30 hour power backup! As against imported aquariums priced at Rs 10,000, this aquarium is priced at Rs 3,000.
The aquarium received innovation awards by HP & KPMG.
"HP was impressed by the technology to the extent that they challenged us. If we could prove we were the company that created the world's first fully automatic digital aquarium, they would promote us pan-India. Their research proved that we were indeed the first ones to develop this unique product. The organisation has spent about Rs 10 crore to spread the word about us," says Ritu.
EzyGrow: The world's first fully digital planter: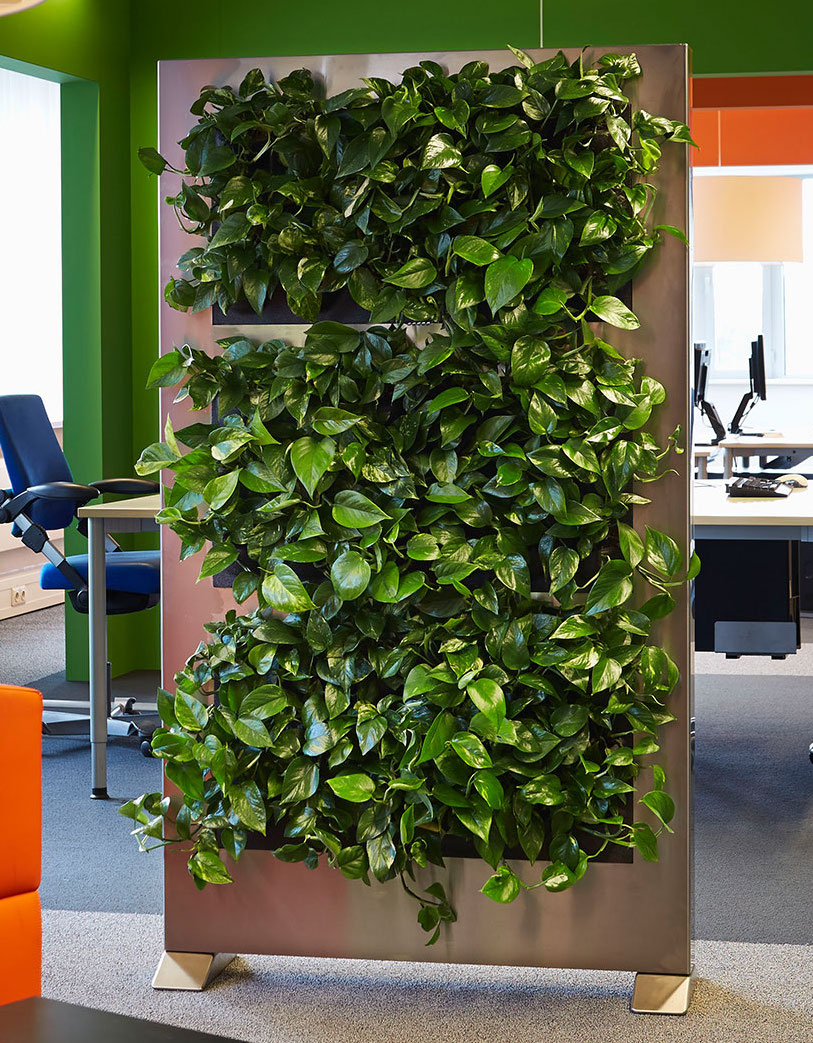 Stating that the government spends crores on plantation management, the trio felt a crucial need for tech-driven plantation.
The answer to this came in the form of their hi-tech EzyGrow.
Launched in 2017, it is a self-watering and fertilising planter in the vertical format which handles all the hard work once installed. All you have to do is–enjoy the harvest.
The automatic planter has sensors that measure soil moisture and facilitates the process by supplying nutrients and fertilisers to the plants when they need it.
Priced at Rs 1,000 per sq ft, the planter comes with a one-year warranty.
"Even if you are out for a year, the planter will take care of itself. You can grow a range of indoor and outdoor crops using this," claims Ritu.
EzyCooler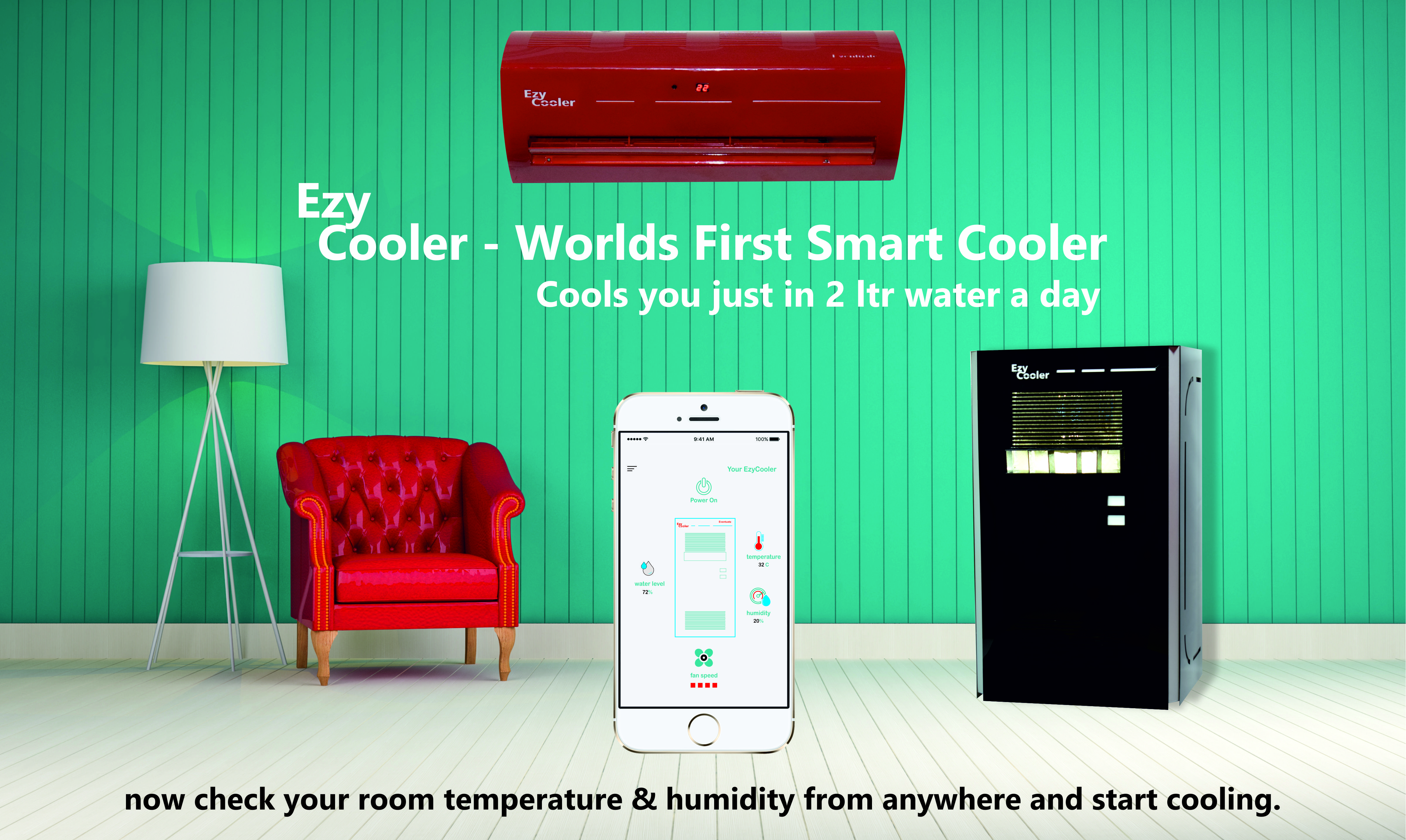 Research conducted by the team showed that five crore coolers are used in India. Based on their size, these coolers consume between 60 to 150 litres of water per day.
"Even if the water used in coolers is 90 litres a day, 4.5 billion litres of water is utilised when multiplied per day. This wastage, when multiplied with a season that lasts three months, is rattling. Also, hundreds of trees are cut down to make the cooling pads used in coolers. So we wanted a solution that could use water as well as cooling pads, sparingly."
The solution was EzyCooler.
Within a year, they developed a product that would only consume two litres of water a day and eliminate the need for cooling pads.
It is said to use 50 per cent less power than conventional coolers and 90 per cent less power than air conditioners.
With smart cooling technology that can be controlled by a smartphone app, the noiseless product is available in portable and wall-mounted models.
"The EzyCooler demo received three million views in three days. In two months, we got pre-bookings worth Rs 200 crore," adds Ritu.
Priced at Rs 12,000, the cooler is available in 200+ colours.
---
Read More: Real-Life Swades: US-Based Engineer Revives Village, Saves 200 Crore Litres of Water
---
EzySpit: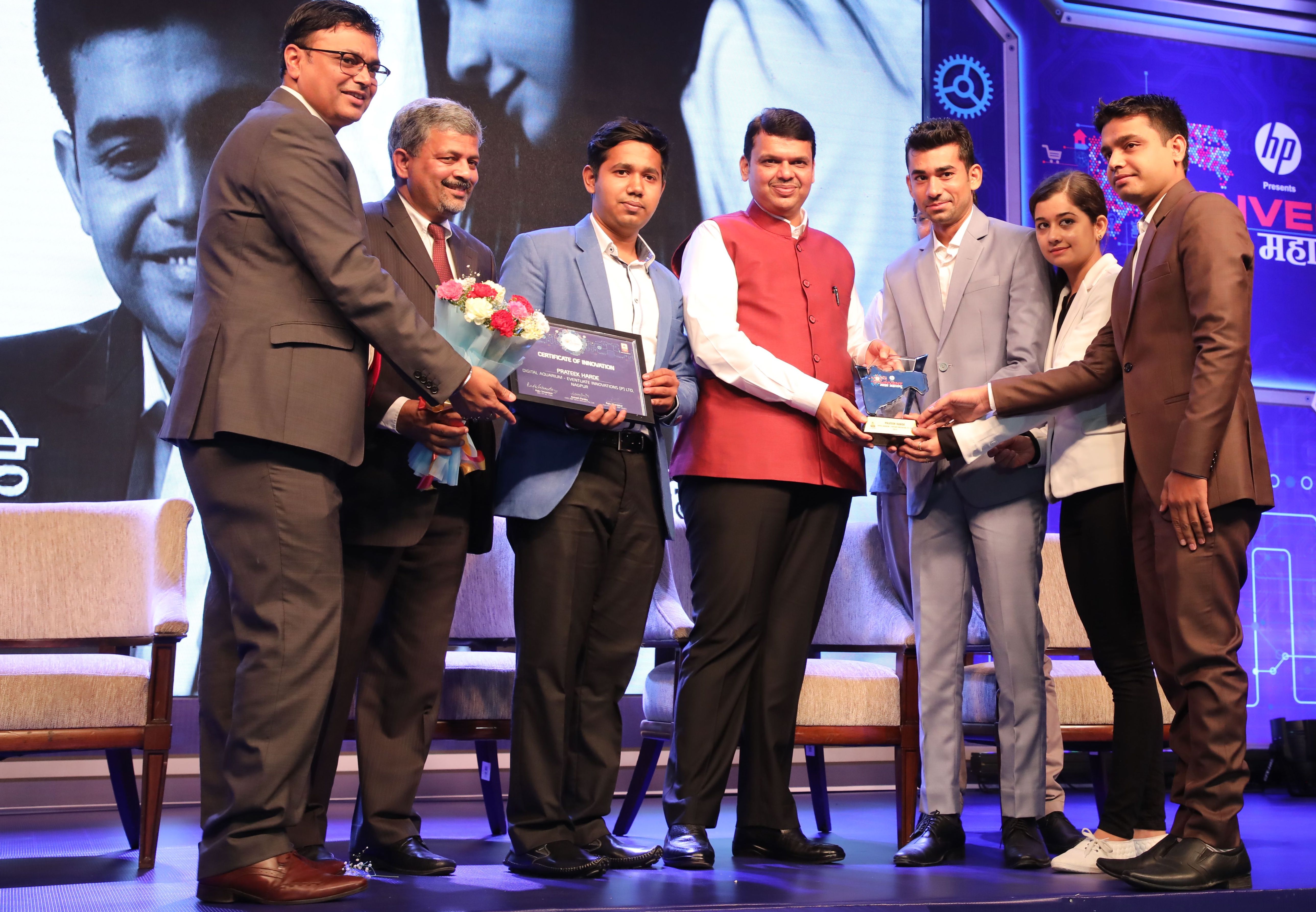 Spitting and liquid waste are one of the growing concerns of sanitation. And this is not just limited to India but felt worldwide.
"We have human shooting machines everywhere which process its packaged paan masala and target the roads, railways, walls or any space they can find. Also, the Indian Railways spends about Rs 100 crore on scrubbing paan stains off the coaches every year! This amount could be used for development," says Ritu.
She adds, "The rising deaths due to Tuberculosis and Swine flu are rattling. If the spit of those suffering from these conditions is not disposed of in the right manner, it can affect a lot more people."
According to the World Health Organisation (WHO), TB deaths amounted to 10.4 million in 2015, while Swine flu affects millions worldwide.
And so, Design it Ezy developed the world's first spit pack for TB, asthma, swine-flu patients and paan consumers.
This pouch that comes in two variants: a pocket pouch and a container, that solidifies the spittle in ten seconds, disinfects it and prevents dangerous diseases from spreading.
Like the pocket pouch, the container which can be used in a car is also fully biodegradable by the USA's food grade and environmental standards. Once solidified, the liquid waste can be used as a fertiliser. While the pouch costs Rs 5, the container costs Rs 10.
Built in April 2018, the company distributed 5,000 free EzySpit packs in Nagpur and Pune to a positive response. They are working with the Nagpur and Mumbai Metros as part of the Swachh Bharat Abhiyan.
In other news, EzySpit has already received Rs 5 crore in funding from BhartiaVenture.
Ezy Liquid disposal bin and vomit bags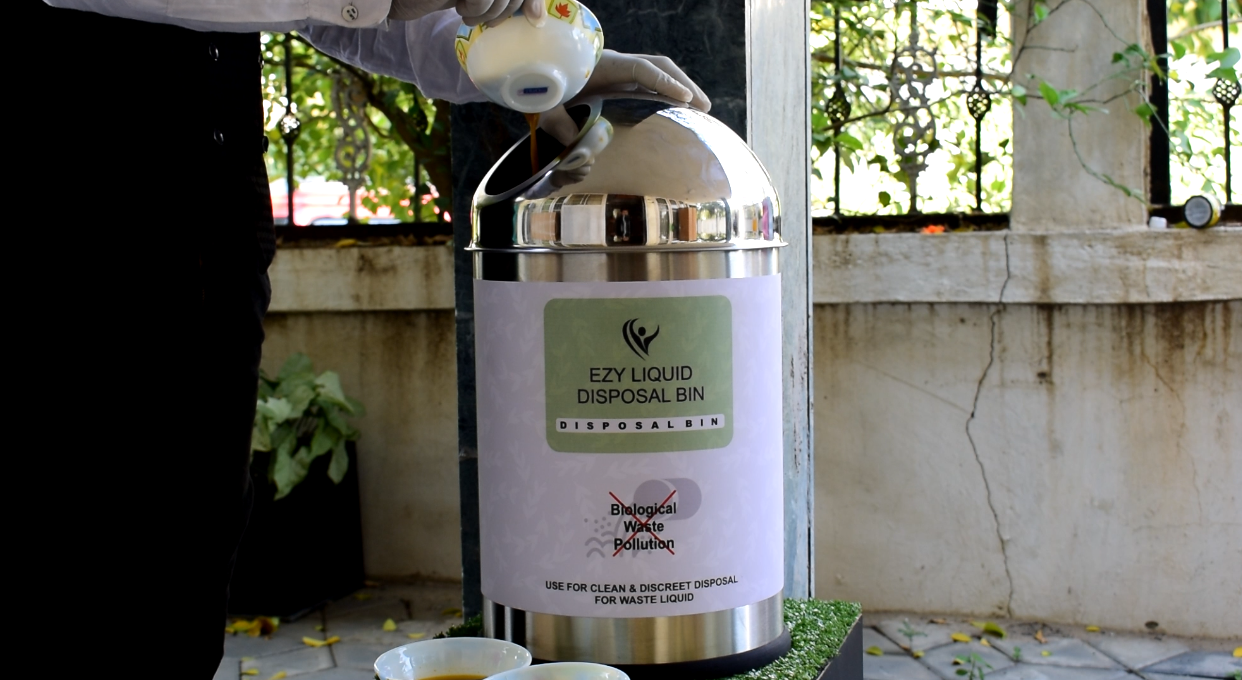 Of the 62 million tonnes of waste generated every year, 50 per cent is organic liquid waste which is often released into sewage or dumped in to open grounds.
To ensure a proper disposal of this liquid waste, the trio designed liquid disposable bins.
These bins, available between Rs 50-100, convert organic liquid waste into hybrid fertiliser, after absorbing and disinfecting the contents in ten seconds.
The EzyVomit bag also follows the same mechanism as the spit pack which allows the user to puke into the bag and carry it while travelling before safely disposing of it. It turns the contents in the bag odourless and releases a fragrance instead. It also converts the liquid into fertiliser.
Apart from HP and KPMG, the trio has also been awarded and felicitated by the Confederation of Indian Industries (CII), Godrej and the Maharashtra government.
Ritu also received the Women Entrepreneurs Award with a cash prize of Rs five lakh by Godrej.
Ritu signs off with her vision for the company saying, "By 2023, we want to further our work in the sectors of health and sanitation. We want to sensitise communities about the importance of hygiene. With EzySpit we aim to wage a global war against swine flu and TB and eradicate them."
(Edited by Shruti Singhal)
If this story inspired you get in touch with this trio. Write to them on ezyspitindai@gmail.com or   designitezy@gmail.com or visit their website on ezyspit.in and designitezy.com.
---
---
Like this story? Or have something to share?
Write to us: contact@thebetterindia.com
Connect with us on Facebook and Twitter.
Tell Us More
We bring stories straight from the heart of India, to inspire millions and create a wave of impact. Our positive movement is growing bigger everyday, and we would love for you to join it.
Please contribute whatever you can, every little penny helps our team in bringing you more stories that support dreams and spread hope.