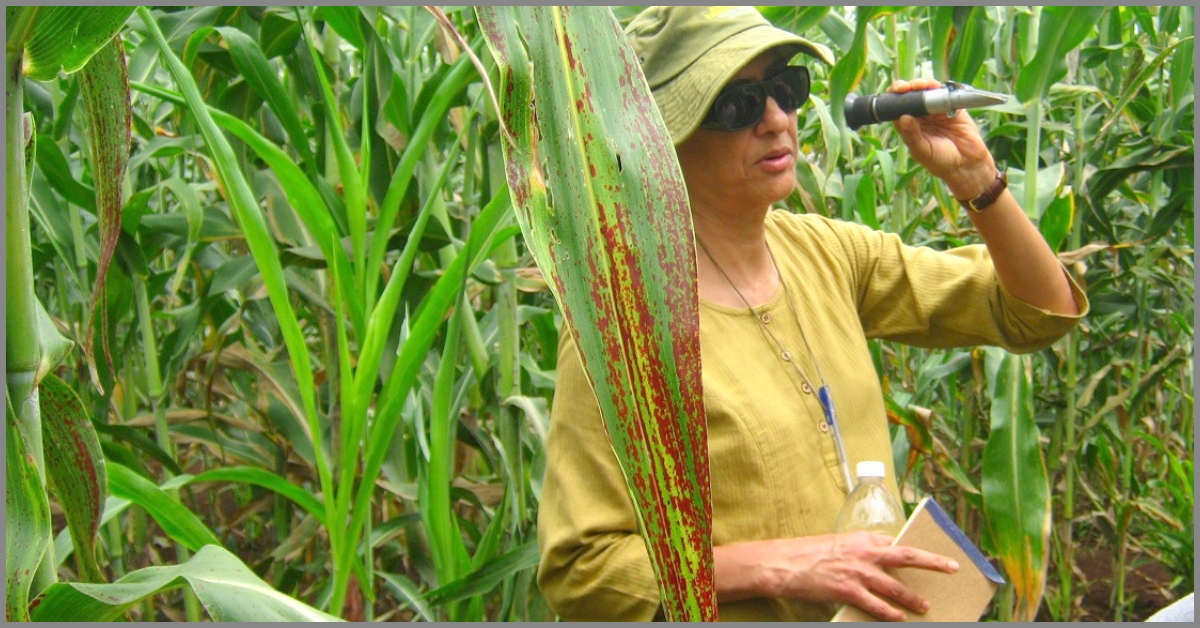 A dry land crop, it uses 40 per cent less water than sugarcane to produce sugar. Besides, it is a 3-4 month crop, which can be harvested twice a year.
The government of India (GOI) is accelerating its programme on the use of ethanol as a substitute for petrol. This push is coming because of two reasons—one that our oil bill is continuously increasing and the other is our country's surplus sugar which has no demand in the export market.
Thus, ethanol production from sugar industry is being pushed again.
Besides, GOI is also encouraging the use of other sources of sugar from which ethanol could be produced. One such source is sweet sorghum (SS).
Sweet sorghum is a multipurpose crop that produces grain from its ear head. The sweet juice from its stem can produce syrup or be fermented to produce ethanol, and the bagasse is a good fodder crop for animals.
This means that from the same piece of land, it can produce food, fuel and fodder.
A dry land crop, it uses 40 per cent less water than sugarcane to produce sugar. Besides, it is a 3-4 month crop, which can be harvested twice a year.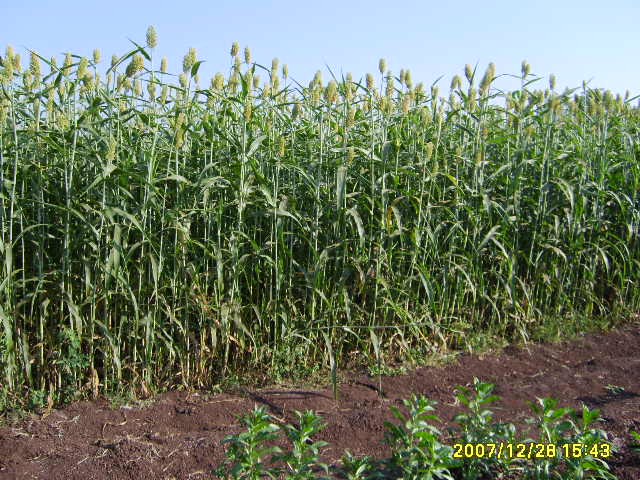 Nimbkar Agricultural Research Institute (NARI) introduced sweet sorghum in India in the late 1970s. It was the first in the world to set up a solar-powered pilot plant for distilling ethanol from sweet sorghum in 1987. In the 1990s, it was also the first institute in India to produce syrup from SS.
Ethanol development at NARI was initiated to replace kerosene as a cooking and lighting fuel in rural households. In the 1980s, there were no takers for ethanol as automobile fuel and this also affected the spread of ethanol for cooking and lighting.
However, in hindsight, we can say that the use of ethanol for running automobiles is a total waste of high-quality fuel. The automobile is an extremely inefficient mobility device. Its efficiency is merely two per cent; the total amount of energy used in transporting a body for a certain distance at a certain speed divided by energy input of petrol is only 2 per cent. And yet, we persist in using a high-quality chemical like ethanol.
Countries the world over are turning away from biomass-based ethanol fuel since it competes with food production and is neither sustainable nor economical.
A better usage of sweet sorghum is in the production of syrup. NARI in the early 1990s pioneered the production of syrup from sweet sorghum and is presently the only Indian institute which sells syrup from sweet sorghum.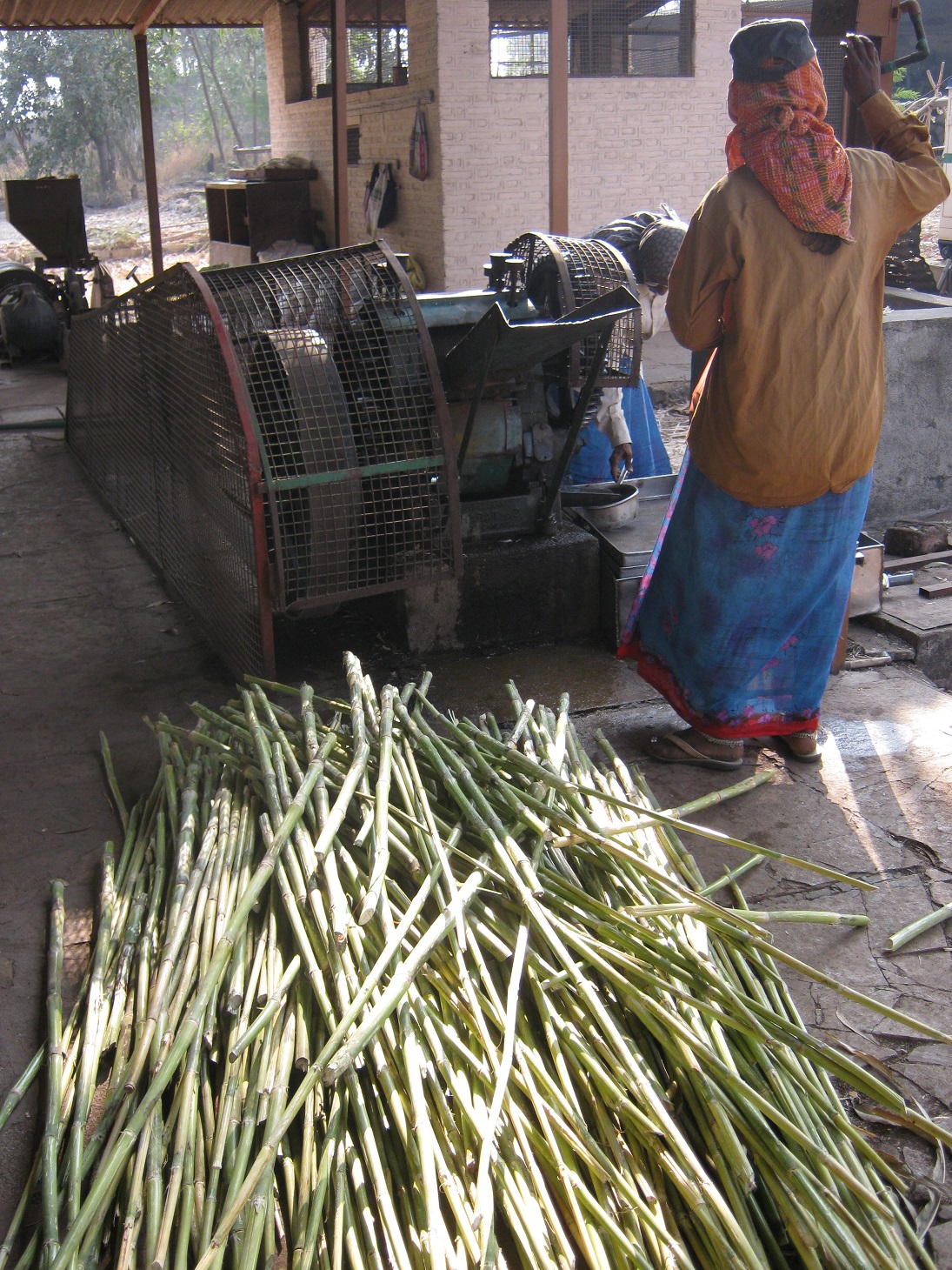 Very high in antioxidants, this syrup is being used by nutraceutical industries in their formulations. It fetches a good price, which translates into increased remunerations for the farmers.
Whenever petroleum prices start climbing, a plethora of articles appear in the press regarding how ethanol from sweet sorghum can be a solution to the crisis of fuel prices. But nobody gives a thought to the fact that for the last 40-50 years, this solution has been tried time and again all over the world without any success.
Even in India, many distillery units failed in their attempts at producing ethanol economically from sweet sorghum. One such is the Rusni distillery in Telangana.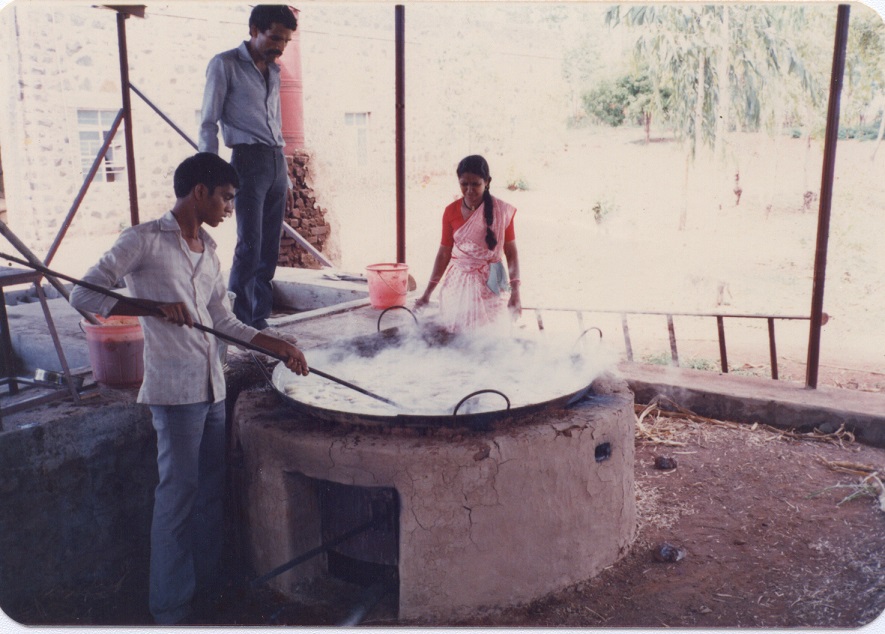 One of the main reasons for the failure was that a majority of the crop was diverted to fodder purposes. Even with the perpetual shortage of good quality fodder, factories could not offer a competitive price to the farmers.
Secondly, the availability of good quality seeds is a bottleneck as none of the seed companies have entered into large-scale seed production of any of the dozen or so sweet sorghum varieties and hybrids.
The press articles invariably compare sweet sorghum to sugarcane and point to its advantages—primarily crop duration (3-4 months in sorghum as against 12-18 months of a sugarcane crop). This, they contend, allows sweet sorghum to be grown thrice a year.
Though this is true theoretically, in practice one cannot grow more than two sweet sorghum crops/year.
---
Also Read: Bet You Didn't Know the Mind-Blowing Uses of These 7 Common Trees!
---
Similarly, the biomass yields quoted in some reports of 70-80 tons per hectare per season are not realistic. These may be realised in some varieties for some seasons, but they generally average to not more than 30-40 tons per hectare.
Likewise, the ethanol yields claimed to be as high as 4,000-5,000 l/ha/season are not true and in actuality, do not exceed 3,000-4,000 l/ha/year from two crops as per NARI's data for the last 25 years.
Secondly, although sweet sorghum can be grown as a rain-fed crop in an assured rainfall zone, the yields are much lower than when irrigated.
It is also often claimed that sweet sorghum does not yield much grain, but this is not true, and NARI was the first institution in the world to breed "Madhura" sweet sorghum hybrid with good grain yield along with high sugar in its stem.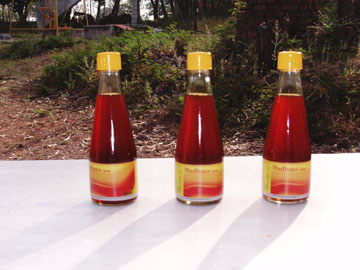 In fact, economic analyses show that without grain, there is very little chance of making sweet sorghum economically viable. This is the only way in which energy and food production will not compete as both can be produced simultaneously from the same piece of land.
---
You May Also Like: TBI Blogs: Here's Why Syrup Made from Sweet Sorghum Could Be the next Big Health Food
---
Thus, the best use of sweet sorghum is either as a fodder crop for animals or syrup production. Products from both are consumed by humans. Ethanol from it is too precious a chemical to be burned in inefficient automobiles. If ethanol has to be produced, its use should be as a chemical feedstock.
We bring stories straight from the heart of India, to inspire millions and create a wave of impact. Our positive movement is growing bigger everyday, and we would love for you to join it.
Please contribute whatever you can, every little penny helps our team in bringing you more stories that support dreams and spread hope.