Newspapers and social media are filled with stories of women naming and shaming their perpetrators. Television actor Ankita Lokhande, in an open letter, speaks about how she has become fearful of opening the newspaper every morning, for one doesn't know what new story of horror will emerge.
At a time like this, stories that celebrate the goodness of men are truly welcome.
25-year-old Mantasha Shaikh tweeted about her experience while returning home late on October 4, 2018. She was visiting some relatives and had lost track of time. She boarded a BEST bus from Sakinaka to reach her home in Royal Palms, Aarey.
It was around 1.30 a.m. when the bus reached the deserted stop at Aarey Colony. This story could very well have been one that ended terribly, if not for the bus driver Prashant Mayekar and conductor, Raj Dinkar. They could have gone on their way, but given the time, they asked Mantasha if someone was coming to take her home. When she responded in the negative, they parked the bus on one side and waited until she hailed an auto.
Only after Mantasha had gotten into the auto and they were sure that the vehicle was headed in the right direction did Prashant start the bus and move along.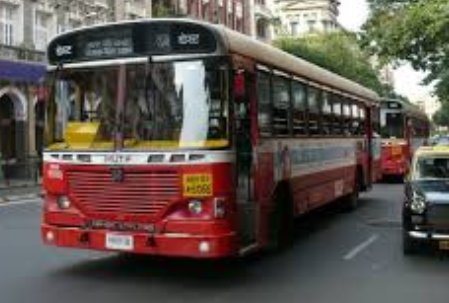 Mantasha's post was retweeted nearly 2,000 times and garnered over 5,000 likes.
Speaking to Mumbai Mirror, Mantasha said, "That small gesture for them made a big difference to me. I felt that even if my family was not around, Mumbai will be looking out for me. It made me fall in love with the city all over again."
Both Prashant and Raj have been working with BEST for more than a decade and remain humble amidst all this praise. They maintain that they were only doing their duty and following what was taught to them during their training.
Speaking to the publication, Raj said, "During my training, we were provided with a set of guidelines on how to make female passengers, elderly persons and children feel safe and comfortable during the ride. The safety of women passengers is paramount to us. Usually, women or elderly people are the last to get to off our buses. We are extra careful when they take a drop at an isolated place like Aarey Colony."
This is the reason i love #Mumbai

I would like to thanks #Best Bus driver of 398 ltd. Who dropped me at 1.30 am at a deserted bus stop and asked me if someone is there to pick me up. To which i replied no. He made the entire bus wait until i got the auto. @WeAreMumbai

— Sleeping Panda #Followback (@nautankipanti) October 5, 2018
We hope mainstream news agencies carried more such stories, highlighting the good that exists around us. Here's saluting these two men and hope that we continue finding such stories.
(Edited by Shruti Singhal)
Cover Photo: Blogspot
Like this story? Or have something to share?
Write to us: contact@thebetterindia.com
Connect with us on Facebook and Twitter.