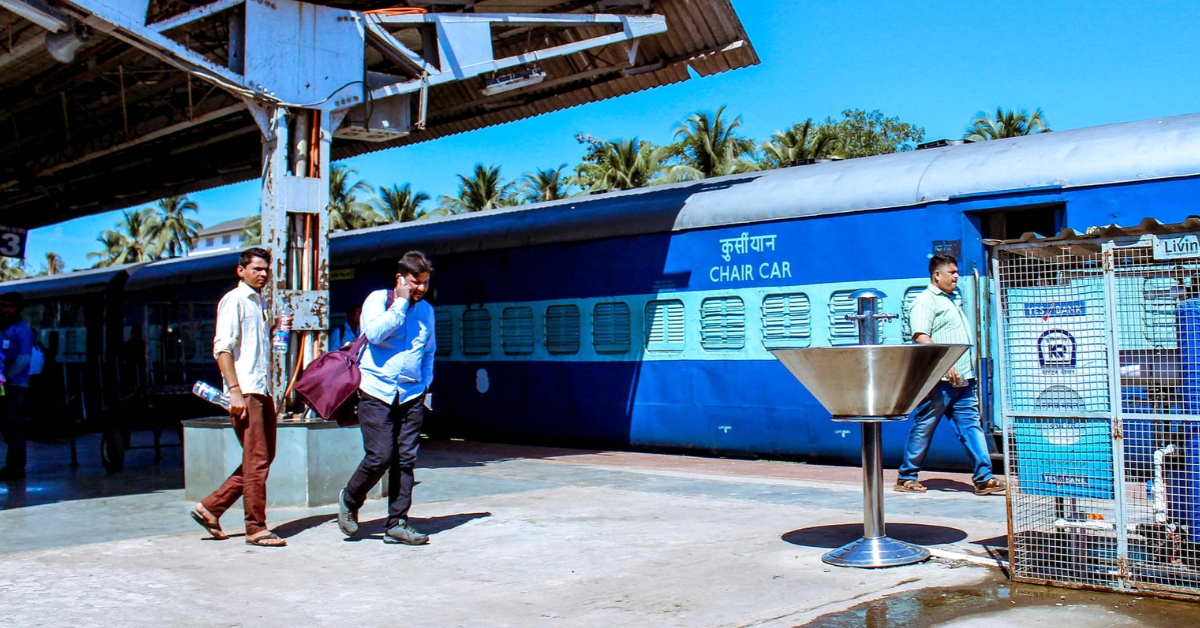 Passengers need not put up with improper facilities and amenities aboard the national carrier anymore!
The Indian Railways is one of the largest networks in the world, with millions of passengers travelling every day. It has long remained as the ideal mode of travel irrespective of the distance.
India's railway network is the largest in Asia where the typical blue colour characterising the national carrier not just stands as a thread uniting diversities in various states but also seamlessly integrates cultural and economic groups with its ease, access and uniformity.
However, there is room for improvement in the quality of services offered by the national carrier. Here are some factors that merit consideration.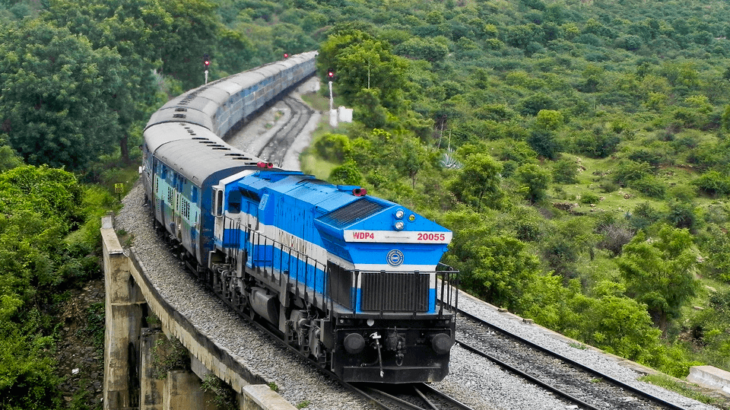 1. Hygiene: Improper washroom facilities, poor standard of canteen food, mucky compartment walls are some of the foremost complaints of passengers. The Ministry should try to keep trains clean with all necessary facilities, along with provisions for emergency situations.
2. Enquiry Counters: There are many instances where passengers' queries go unattended, and in some cases, no one is present at the counter.
3. AVTM: The Automatic Vending Ticket Machines (AVTM) are often out of order. The functional AVTMs always have long queues, further dissuading passengers from taking this recourse. Increasing the efficiency and numbers of AVTM machines can benefit the smartcard holders.
4. Time Table: Delays and cancellations of trains is a common occurrence; they are also often stranded at stations for long hours. Regulating the timelines of trains is of utmost urgency.
5. Filthy linen: In air-conditioned coaches, it is not uncommon to find bed liners and blankets with stains of food or pillow covers that smell of grime and oil. There is also no other alternative other than to use them.
It is not easy or safe to use these clothes as they might cause health issues for passengers. It is a more suitable alternative to outsource the maintenance of these fabrics or have more stringent safety standards for maintaining sanitary conditions of the linen.
6. Theft: Instances of passengers' luggage, jewellery or money being stolen, at night or during boarding/deboarding are not uncommon either. In most cases, passengers don't get enough support from the railway police and their lost valuables are never recovered. Trains should have tighter security systems to avoid thefts.
---
Also Read: Students, Senior Citizens & More: How To Avail Concessions From Indian Railways!
---
As a consumer, if you feel that the services provided do not justify the cost, or if you had any problems on a journey, you could file a case at a consumer forum. There have also been quite a few reforms on this front, with the process becoming easier and more customer-friendly.
Here are few significant examples of how consumers have availed the benefits of filing consumer complaints against the poor maintenance of the system.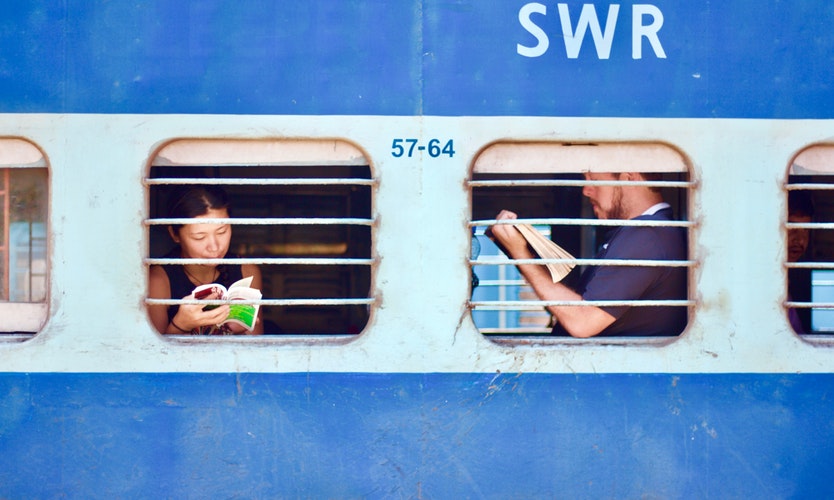 Picture for representation only. Source: Unsplash
1. According to a report by Indian Express in 2016, a passenger from Chandigarh travelling to New Delhi was baffled as he was served with food contaminated by insects. When the concerned pantry authorities on board were informed, they offered to replace the food. The passenger refused, questioning the quality of the food from the same stock.
He went on to file a complaint vindicating the poor quality of food. Also, as the ticket fare was inclusive of the food, which does not take the passengers' choice into question, he took it up to be filed under an unfair trade practice
Though the IRCTC redirected the issue to the northern railway post-catering policy, it was imposed with a penalty of Rs 30,000 for providing unhygienic food to the passengers, besides the compensation of complaint and the ticket refund.
2. In yet another case that hit the headlines was the witness of a dead cockroach in the food served on a train to Kolkata. Being served with such sub-standard food came as a shock to the hungry passenger which eventually led him to file a case against the IRCTC. As the case was intensely perceived, the court imposed one lakh rupees as penalty to the IRCTC for providing adulterated food for the passengers. It also imposed a huge sum of Rs11.50 lakhs on several caters including IRCTC.
Furthermore, the court penalises the Railways for stale or sub-standard food distribution with amounts ranging from Rs 50,000 to one lakh.
With the above examples, it is evident that one needn't hesitate to file charges against the unlawful maintenance.
---
You May Also Like: Didn't Get a Bill for Your Food? Then Don't Pay: Indian Railways to Passengers
---
Here are three ways of lodging a complaint with the national carrier.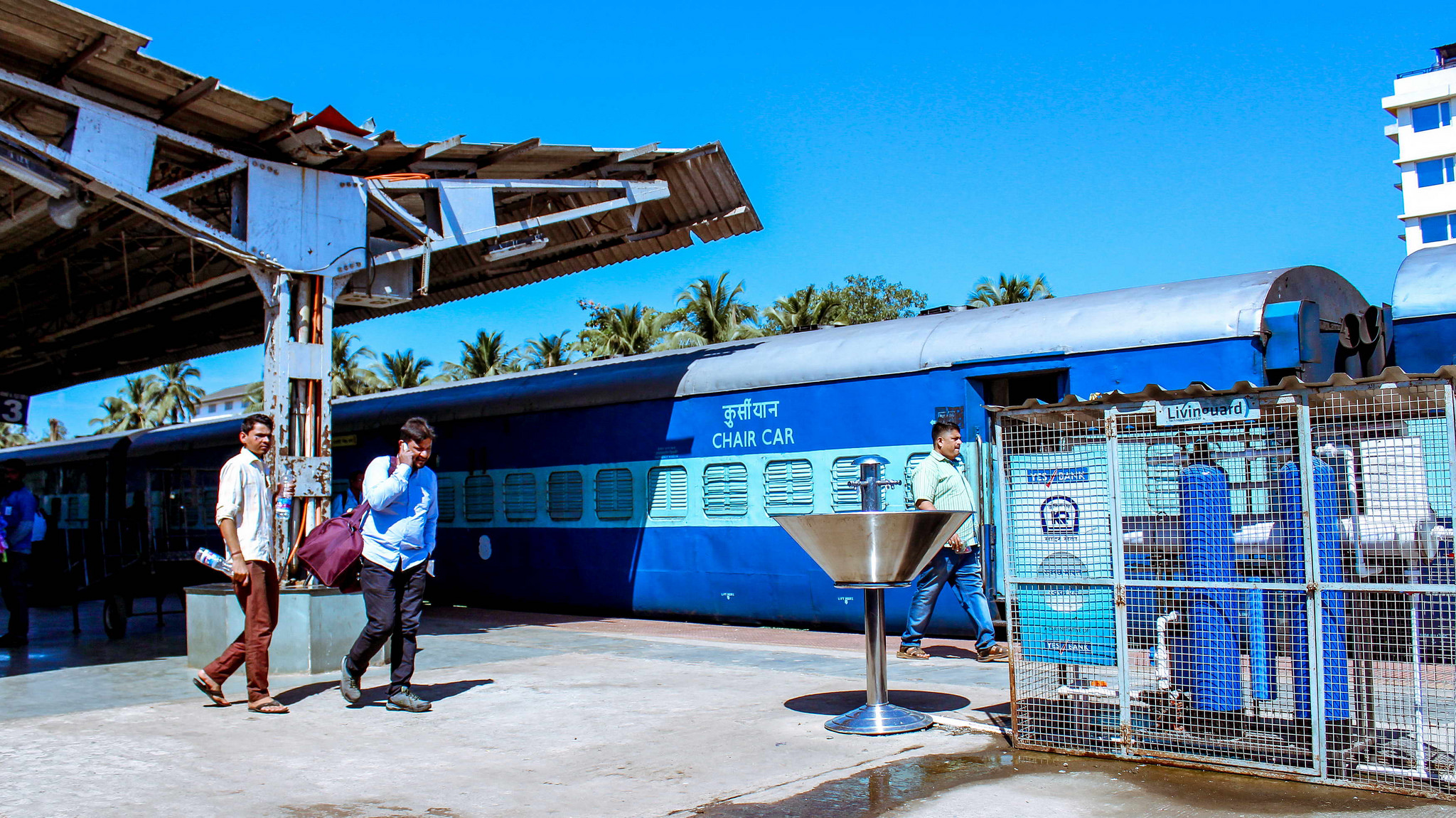 Picture for representation only. Source: Flickr
1. Mobile-based Application –The Indian Railways has launched a Customer Complaint Web Portal and an Android/Windows based-mobile App.
2. Web-based system — Passengers can also register complaints through the website.
http://www.coms.indianrailways.gov.in/criscm/comsHome.html.
The complainants will be assigned a unique ID number which will then be auto-assigned to the concerned railway functionary for redressal. The ID will help them track the progress of complaints.
On these two platforms, prescribed slots for station name, train number and PNR number have been built into the application for user convenience.
3. SMS-based complaint system – For those without an active internet connection, a complaint can be registered by sending an SMS to the number – 9717630982. Additionally, suggestions may also be sent to the URL- www.coms.indianrailways.gov.in.
---
Also Read: End Train Delays or Forget Promotions: Centre Tells Senior Railway Officials
---
If you find these ways cumbersome, you can also post your complaint on online platforms which will take up the issue on your behalf.
(Edited by Shruti Singhal)
We bring stories straight from the heart of India, to inspire millions and create a wave of impact. Our positive movement is growing bigger everyday, and we would love for you to join it.
Please contribute whatever you can, every little penny helps our team in bringing you more stories that support dreams and spread hope.