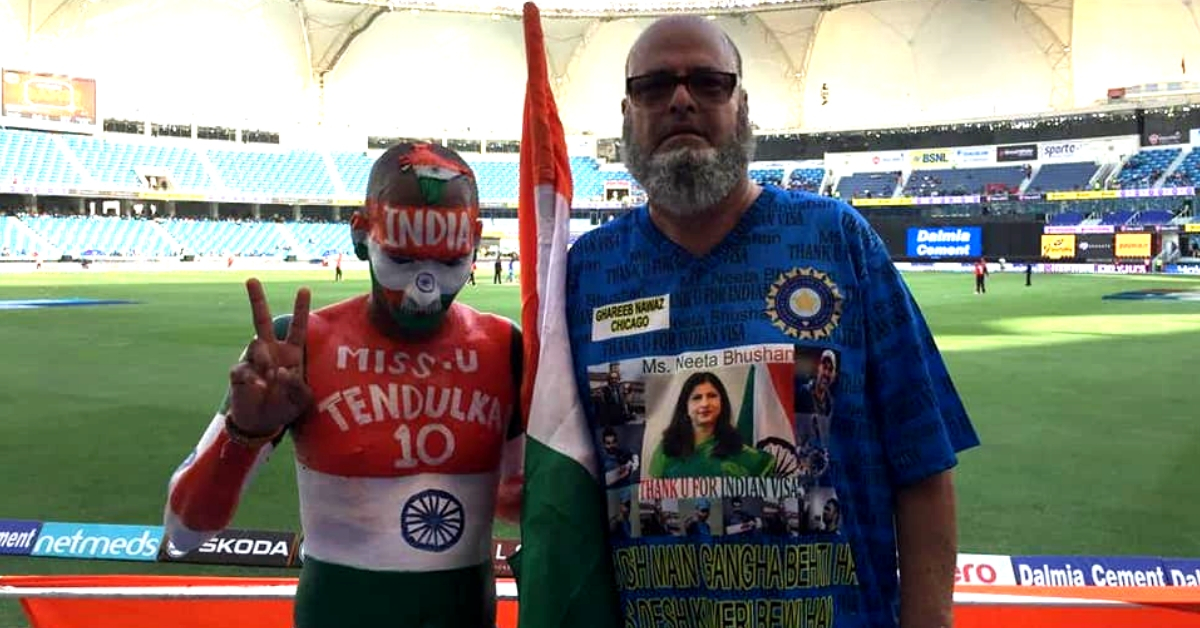 Sudhir Gautam will watch India and Pakistan clash at the Asia Cup 2018 thanks to Chacha Chicago!
Cricket has the interesting concept of a superfan. A person who seemingly is so devoted to the team, and the players, that his life revolves around them. Often leading to intense bouts of disappointment when they don't get to see their idols play.
Well, the network of superfans is quite strong, and they all have each other's backs, even seemingly from across the border.
One such name that stands out is Sudhir Gautam.
If you have ever seen a game of cricket with Team India on television, you would have seen this man, painted in the tricolour, waving a tricolour, with the number 10 painted on his bare torso.
So far, he has never missed a game where the Men in Blue played but came narrowly close to doing so. However, a Pakistani cricket superfan came to his rescue!
Times Now reports that Sudhir Gambhir might have missed cheering for his team at the Asia Cup as he couldn't afford to fly to the UAE for the much-awaited tournament.
He was almost giving up hope, when Chacha Chicago, aka Bashir, a superfan of the Pakistani cricket team, came forward to help him.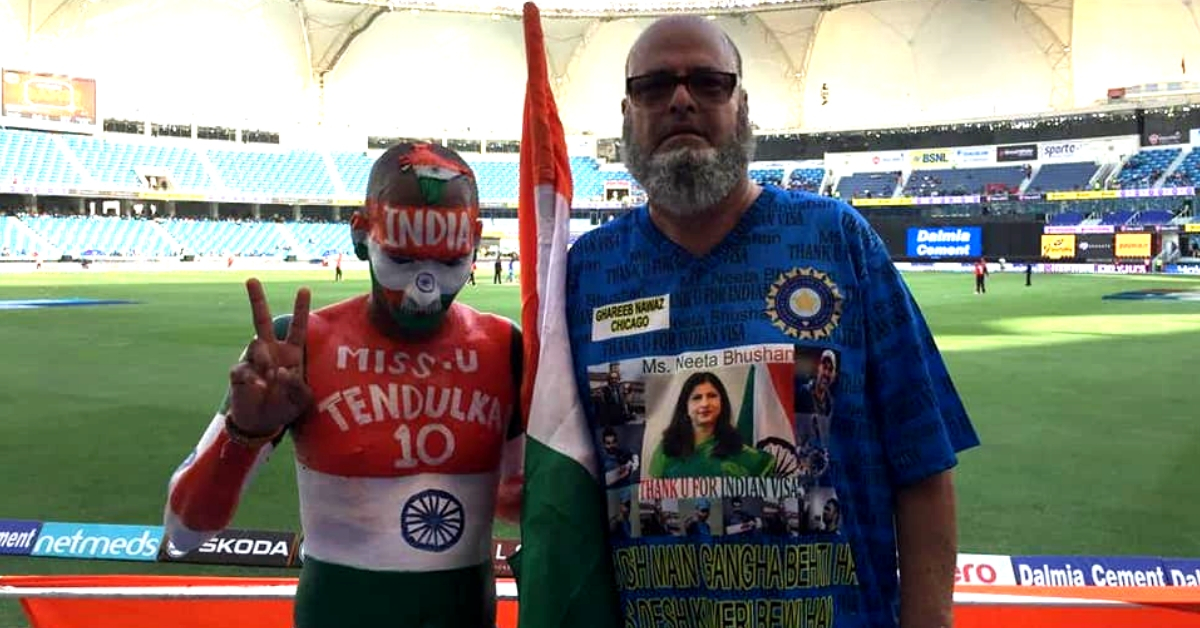 This will be an India-Pakistan match with an interesting background–the first time that the two nations will play against each other since the Champions Trophy final last year.
Chacha Chicago, already gung-ho about his impending UAE trip, called Sudhir to discuss plans. Sudhir informed Chacha that he couldn't afford the trip.
Chacha Chicago, immediately taking up the role of the proverbial 'genie', granted Sudhir's wish, assuring him that everything will be taken care of, in terms of flight tickets and accommodation in Dubai. He promised to bear all expenses and make Sudhir's dream come true.
Sudhir, an ardent fan of Sachin Tendulkar since age six, left his studies at the age of 14. Unemployed, he even postponed his wedding to watch Team India's matches on television.
He follows the team around the world, wherever in the world it plays, something that made Sudhir's parents unhappy. He threatened self-immolation when he was told that he couldn't continue his match-watching, and declared that he has dedicated his life to watching Indian cricket matches.
The Sachin fan would also scale ground fences to reach the team to celebrate a win, but stopped only after Tendulkar advised him against the practice.
---
You may also like:- Is It Cricket? Is It Football? Well, It Is Both! Try Your Hand at This Unusual Sport
---
Fortunately for Sudhir, he has always found willing individuals like Chacha Chicago who support him in his pursuit of fandom, to attend all the matches of his beloved team players. A delighted Sudhir told the news channel the trip which would have cost upwards of Rs one lakh, is now almost free for him.
Confident of the blue team's chances against Pakistan despite Kohli's absence, Sudhir believes that Rohit Sharma's men will avenge the loss of the Champions Trophy and emerge victorious in Dubai at the Asia Cup.
(Edited by Shruti Singhal)
Like this story? Or have something to share? Write to us: contact@thebetterindia.com, or connect with us on Facebook and Twitter.