ISRO is gearing up to launch the Gaganyaan project, its first-ever manned space mission, in 2022, and naturally, there is quite a buzz about the historic event. The Gaganyaan module, which ISRO calls the Orbital Module, will be a combination of the service module and crew module, according to India today.
Sending humans to space isn't a simple process, and ISRO has developed important technologies for it, like the re-entry mission capability, crew module configuration, thermal protection system, a crew escape system, and a space suit prototype.
The Indian space agency has gone on to display the Gaganyaan crew model and space suits at the Bengaluru Space Expo's 6th edition, which began yesterday (September 6) and will end tomorrow (September 8).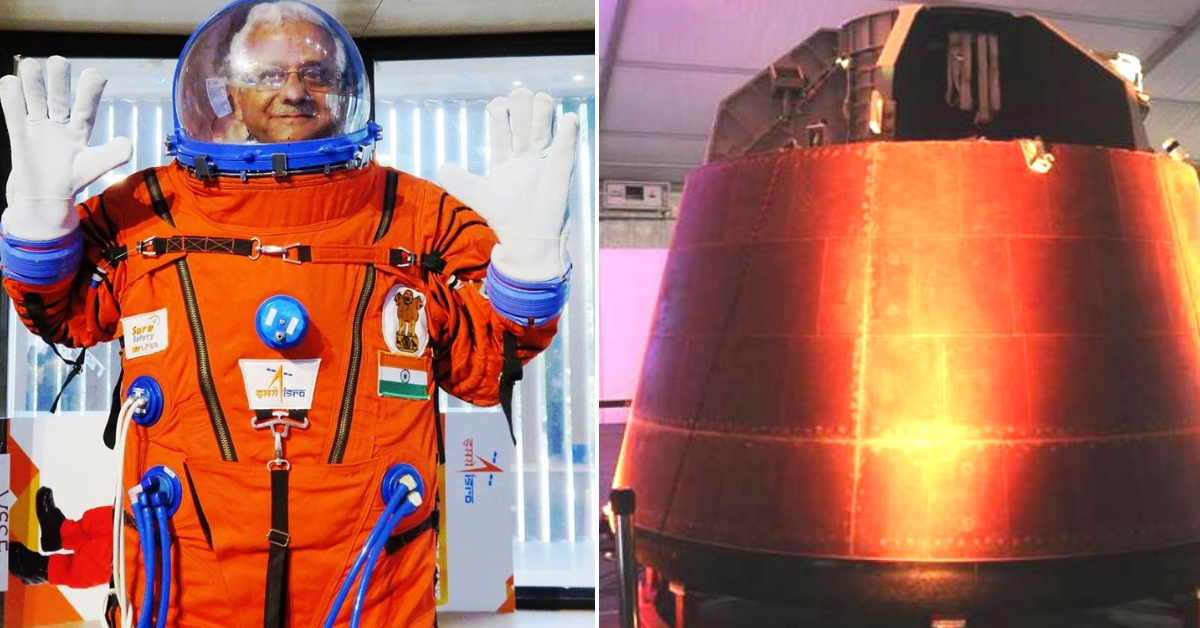 The Space Suit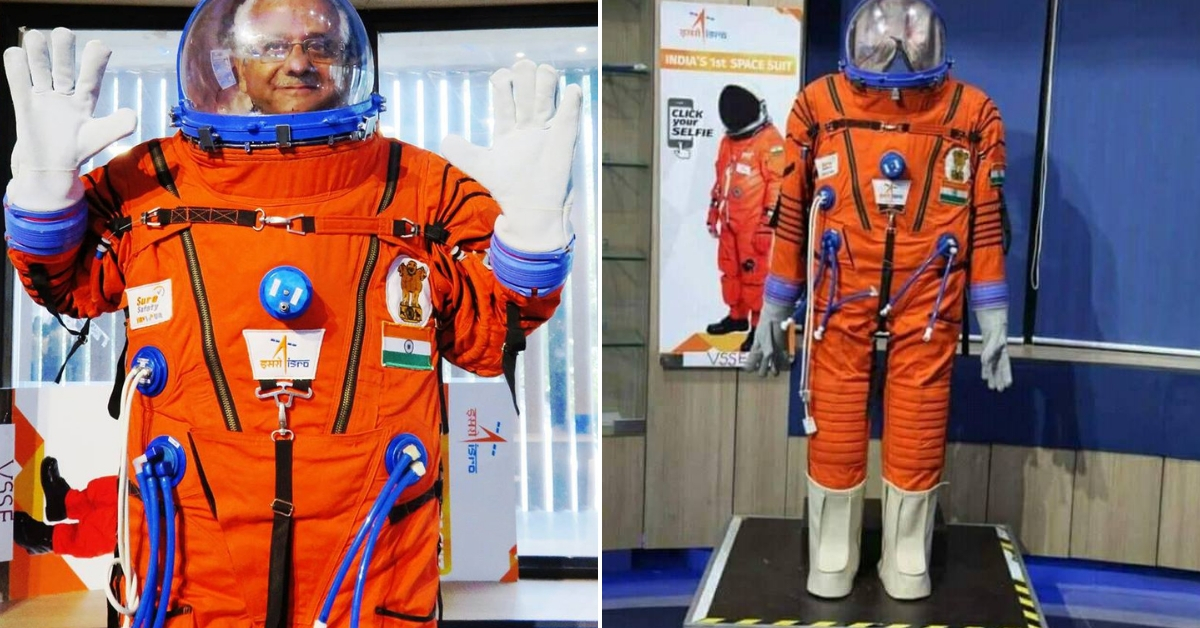 The orange-coloured suit prototype was developed over the past two years at the Vikram Sarabhai Space Centre, in Thiruvananthapuram. With the ability to hold one oxygen cylinder, the suit will allow the astronaut to breathe in space for 60 minutes. ISRO has developed two suits and will create one more suit, as three astronauts will be going into space in 2022.
The Space Capsule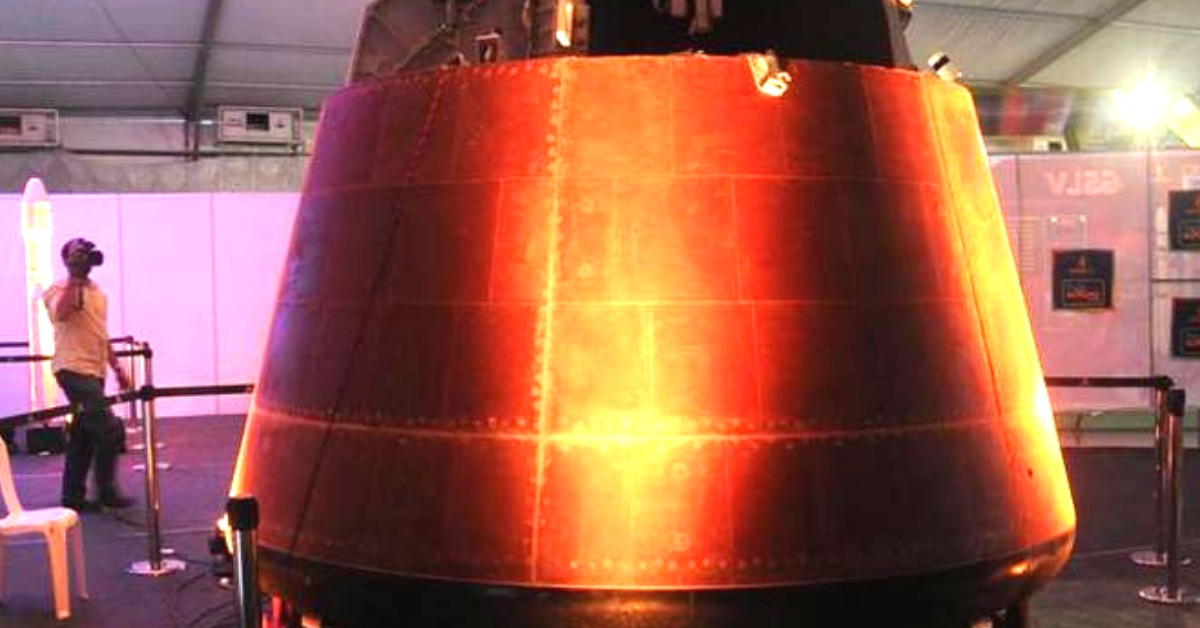 ISRO also displayed the crew model and crew escape model (the space giant has already tested the former). According to reports, all three astronauts will travel in the crew model capsule for five to seven days during flight in the 400-km orbit from the Earth's surface. Equipped with a thermal shield, the capsule will turn into a ball of flame travelling towards the earth when the astronauts re-enter the atmosphere.
Gaganyaan's thermal shield will ensure that the temperature levels inside the manned capsule remain under 25 degrees Celsius, and the astronauts will be able to see the flames from the window when the capsule re-enters Earth's atmosphere.
So what will the astronauts do?
The capsule will rotate around the Earth every 90 minutes, and astronauts will be able to witness sunrise and sunset. The three astronauts can also see India from space every 24 hours, while they conduct experiments on microgravity.
The astronauts will take around 16 minutes from take-off to reach the required 400-km orbit height. For its return, the capsule will take 36 hours, and will land in the Arabian Sea, just off the coast of Gujarat, where the Indian Navy and Coast Guard, waiting on standby, will lift the capsule as soon as it lands on water.
---
You may also like:- ISRO's Rs 10000 Cr Gaganyaan to Take Indian to Space by 2022: 10 Facts to Know!
---
ISRO will receive assistance from CNES, the space agency of the French government space, in terms of expertise in the fields of space medicine, astronaut health monitoring, life support, radiation protection, space debris protection and a personal hygiene system.
(Edited by Gayatri Mishra)
Like this story? Or have something to share? Write to us: contact@thebetterindia.com, or connect with us on Facebook and Twitter.