Floods in Assam and Meghalaya , the result of a sudden cloud burst, have resulted in more than 100 casualties till now. Around 2000 villages are still submerged. These teams of volunteers have joined forces with local ground partners to support victims of the flood affected areas in the North East. Here's how you can come forward to help and spread the word.
Floods and earthquakes are some of the most devastating, cataclysmic events of nature. Just recently, India was grappling with the J&K floods where the state of Jammu and Kashmir was up against the worst natural calamity the state has witnessed in the last 100 years.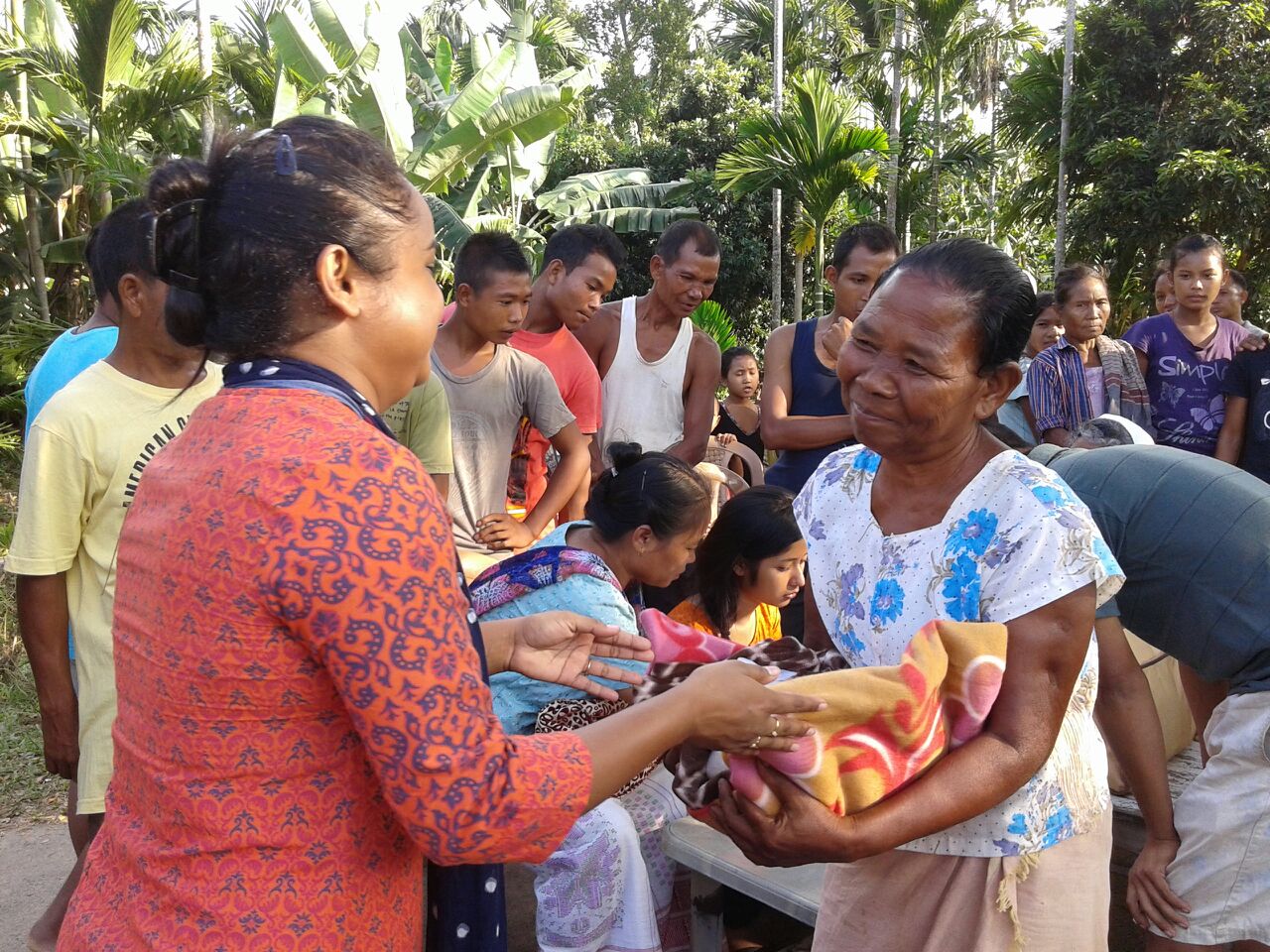 In J&K, the Indian Air Force and a bunch of volunteers came together to form the jkfloodrelief.org , about which TBI had written here. Now, there is another catastrophe that has become the scourge of the nation. Floods in Assam and Meghalaya , the result of a sudden cloud burst, have resulted in 100 casualties till now. More than 2000 villages are still submerged. The people of Assam and Meghalaya feel ignored by the central government, and rightly so.
However, the same group of volunteers who played a central role in co-coordinating flood relief in J&K (jkfloodrelief.org), have come forward and are now reaching out to people in the affected regions of the North Eastern states.
VOICE
VOICE (Volunteers Online for Impact in Crisis and Emergencies) is a worldwide citizen coordinated crisis response team. They have responded to three recent disasters in India – Uttarakhand, Phailin, and JK floods.
Now, the team is coordinating North East India flood relief efforts. For that, VOICE (incrisisrelief.org) has partnered with AIRDC in Assam. Collection centres and local support in Goalpara district (Assam) is being provided by NEDSF. In Meghalaya, they are working with local NGOs VHAM (Voluntary Health Association of Meghalaya) and Bakdil to survey and distribute relief.
One of the volunteers, part of the VOICE team working on the ground, gave TBI an example of how the team has been able to coordinate online and offline action using social media for social good in the wake of the Assam tragedy.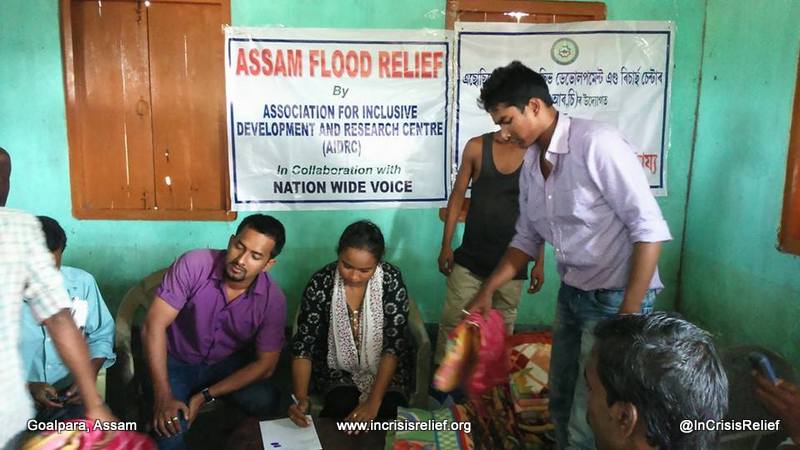 When the news of Assam floods, broke out there was no organized support system or volunteer support group to fall back on. It was then that Baishalee, the ground coordinator in Assam who is now leading relief efforts in the region, got in touch with AIDRC (Association for Inclusive Development and Research Centre) and really started relief operations when there was practically no response from any other organization.
"People in Dirima (Assam) were in dire need of basic materials like blankets, dal (pulses), etc. So, VOICE raised the call for donations based on this ground information, and using social media, were able to raise the amount within 24 hours. Within minutes of distributing the goods, the team tweeted the information to the donors," says Baishalee.
The citizen-led model of VOICE spans 4-5 time zones with volunteers from USA, Korea, Singapore and India working round the clock, collaborating and sustaining relief efforts 24×7.
North East Flood Relief Efforts
InCrisisRelief is the only organized group working with Bakdil NGO and a host of other on-ground NGOs in the Garo hills district areas of Meghalaya for setting up an emergency relief supply network .
So, far @IncrisiRelief , has distributed blankets, rice, dal and cleaning supplies to more than 1000 families in Dilinga 1 & 2 and Dirima in Kamrup district and Lakhipur, Badaka and Sildubi in Goalpara districts of Assam.
However, there is a lot more that needs to be done and we need to come forward and support VOICE in their quest for providing succor to people under immense distress.
We can help them by joining their relief effort following the hashtag #NEFloodRelief on twitter and making generous contributions.
OR we can just sit back, forget about it and feel an evanescent guilt every time this KBC advertisement about one of the NE cities comes on.
Due to bad road conditions and lack of airlift provisions, InCrisisRelief cannot ship materials, so they are procuring relief materials locally with the help of their ground partner NGOs and voluntary organizations.
The bank details of the local partners are given below.
Like this story? Or have something to share? Write to us: contact@thebetterindia.com, or connect with us on Facebook and Twitter (@thebetterindia)
About the Author:
Rahul Anand is interested in social innovation, enterprise and social impact. He is co-founder of
Bloodaid