Individual farmers, farmers' collectives and NRIs in Himachal Pradesh are taking to organic farming in a big way for good health, safe soil and groundwater for future generations.
Ramesh Ganeriwal's farm in Gharoh village on a rainwashed road off Dharamshala on Pathankot highway is what dreams are made of. The labour of one man's love for all things organic, this farm–approached by a rickety hanging bridge–has peaches, bananas, paddy and more, watered by natural streams.
He has opted for the local kuhl system of traditional irrigation system in Kangra valley where water, drawn by gravity from the streams, is shared by a group of farmers.
Once there, the sight of a verdant patch of paddy comes as a refreshing change after a back-breaking journey. The organic fruits taste different, as I bite into yellow sweet peaches, seed-filled small plantains and ripe purple figs. There are Himalayan magpies and Paradise flycatchers feeding on fruits, and ducks paddling in natural ponds.
But the USP of the farm is that is it 100 per cent organic. His production is limited. "Mindset changes if you think commercial," he says.
Kudos to him for coming up with such a well laid organic farm, especially after leaving behind a life in the USA where he built dams as an engineer for 20 years.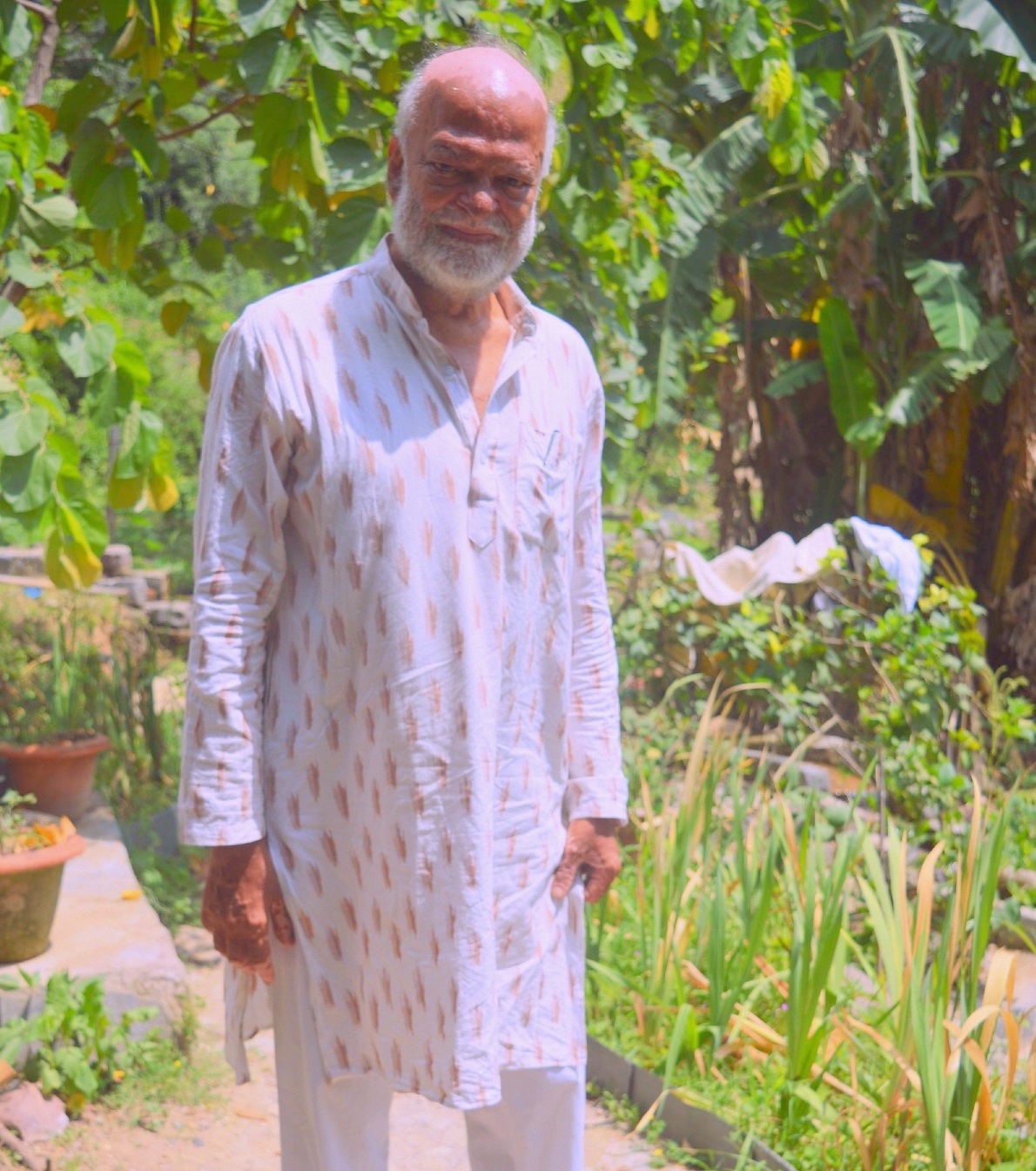 "Our ancestors knew how to farm. They honoured nature. Ancient cultures in France and India did planting with moon cycles. Then, the crops were healthy and so was the environment. Chemicals such as urea fertilisers and pesticides used in farming are harmful. By using them, you are posing a danger to self, environment and soil. You don't want to eat poison. The soil gets addicted to urea and as the demand increases, so does the dosage. It is a kind of a spiral and vicious cycle. In the USA, it took 10-15 years to regenerate soil that was damaged by the use of chemicals. There is a lot more awareness in the USA. We are getting there too," says Ramesh.
When Ramesh started organic farming, the first thing on his mind was procuring non-hybrid seeds. "Hybrid seeds can be used only once. They are meant for high production and need chemical fertilisers. You can't do organic farming with them."
So the next thing he did was to find old farmers who had seed banks and was successful in reviving old varieties such as the Himachali Palam red rice, Navrangi and Kasturi basmati rice, varieties that are now grown on his farm.
"Ours is an experimental farm, and mostly, we fail," he says, happy with his meal of organic, unpolished rice and vegetables from his farm. Incidentally, the Palam red rice is rich in iron and high on fibre.
Meanwhile, in Rakkar, which is a predominantly shepherds village, a silent movement for organic farming is in progress, led by Mohinder Kumar, a shepherd belonging to the nomadic Himalayan Gaddi tribe.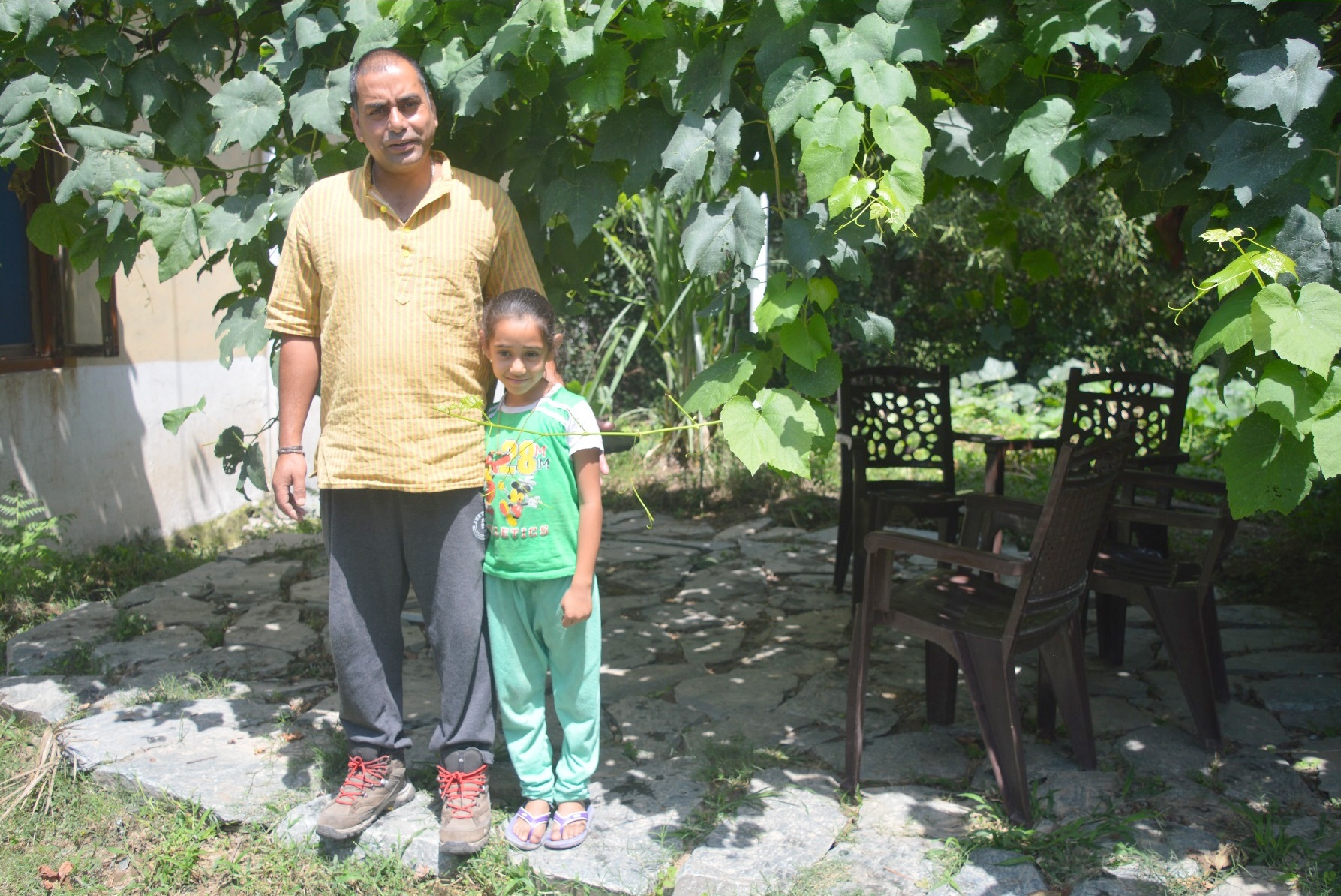 The village of 2 km radius has 5,000 residents and 2,780 voters on the foothills of Dhauladhar ranges, near Dharamshala.
Since he was a teenager, Mohinder travelled with his flock of about 300 sheep and shepherd dogs to Chamba, Lahaul and Spiti, during summers and returned to the plains in winters. When his family settled down on a patch of land offered by the government, he was enrolled in a school – the first Gaddi tribe member to attend school.
After living literally under the sky with a tarpaulin for shelter from rain, understanding climate and following moon and migratory birds for navigation, he decided to build a traditional mud house for himself with a community kitchen and an organic farm to grow his vegetables and fruits. Today, as Ghoomakad, aptly titled to go with his vocation as a nomad, his homestay promotes the local cuisine and offers tourists an insight into organic farming.
'Eat local, buy local, grow local' says a poster at Ghoomakad Rasoi, the cafeteria here, along with the day's offering that includes fresh grape juice made from grapes plucked from an organic vineyard in the backyard.
"Kheti ko khane ke saath jodte hain (we explain to tourists the connection between agriculture and the food we eat). We explain to tourists the essence of organic farming. Ours is zero-money farming. The reason for farmers committing suicide is the humungous amount they spend in buying seeds, manure and pesticides. In our farming, we are not dependent on the market. We have a seed bank in our concept and grow seasonal vegetables, rice and wheat. Everyone has a small farm in Rakkar. Initially, people were selling land, so I made a farmers cooperative so that we can grow together," he says.
Today, the shepherd families in Rakkar grow litchi, ginger, maize, chamomile, basil, mint, tea, paddy and wheat, part of which is purchased by Mahinder for his community kitchen. He also retails products grown by farmers at Ghoomakad. He is planning to have an online store soon too.
---
Also Read: A Farmer's Step-By-Step Guide To Making The Switch to Organic Farming!
---
Closer to Rakkar, over the slopes of Dhauladhar ranges, is Slate Godam, a village that was known for slate mining. Vidya, a resident here, grows local leafy vegetables, coriander, bitter gourd, 'rajma' and mustard, in her small patch of land. She shares the excess produce with her neighbours. Vidya uses compost manure and natural pesticides.
"Maine market se ghia kharida. Us par zakhm they. Wohi haal hamari body ka hoga maine jaana agar maine usko khaya. Log aaj ka tika dete hain sabzi mein (I bought ridge gourd from the market. It was decomposing. I realised that my body would be in a similar condition if I ate chemically-treated vegetables. They inject chemicals in fruits and vegetables these days)," she says.
It was awareness about the harmful effects of pesticides that made her decide on her organic kitchen garden. The other residents of this village also follow organic farming and grow fenugreek, amaranthus, maize, vegetables and fruits. It is yes to 'desi khaad' and no to 'Angrezi dawa' or pesticides in this village.
Individual farmers, farmers' collectives and NRIs in Himachal Pradesh are taking to organic farming in a big way for good health, safe soil and groundwater for future generations. Instead of urea, the farmers make green manures using grass along with vermicompost and opt for garlic and other natural pesticides. Farmers are shunning hybrid seeds and developing seed banks. It is their initiative to protect the fragile ecosystem already facing the impact of global warming.
"Soil deteriorates with the use of urea and chemicals. You need to restore it," says Robin Singh, who has a farm in Dhanotu village. Robin founded an IT company in the USA in 2004 and currently does organic 'no-till' farming. He grows beans, okra, ridge gourd, lime, drumstick, mangoes, peaches and guavas on his farm. He also grows herbs such as lemongrass, mint, ginger and Italian basil that he retails at his farm and stores in Mcleodganj, Dharamkot and Bhagsunag.

"There are several problems with tilling. Nature has a way to restore nutrients to the soil. Tilling causes havoc to the ecosystem, and as a result, plants absorb nutrients at an unnatural rate which results in the depletion of nutrients, making the soil barren. We are withdrawing more micro and macronutrients without depositing nutrients. Then, we add chemical fertilisers to the 'banjar' soil. Today, tomato doesn't have the nutrients it is supposed to have. We eat fresh fruits for vitamins and are not getting that," he says.
Echoing similar thoughts a few kilometres from Dhanotu, is Kishori Lal, a 67-year-old farmer from Bagru village, Shahpur district, who is vocal about traditional agriculture.
Lal lost his eyesight a few months ago but has been creating awareness among local farmers.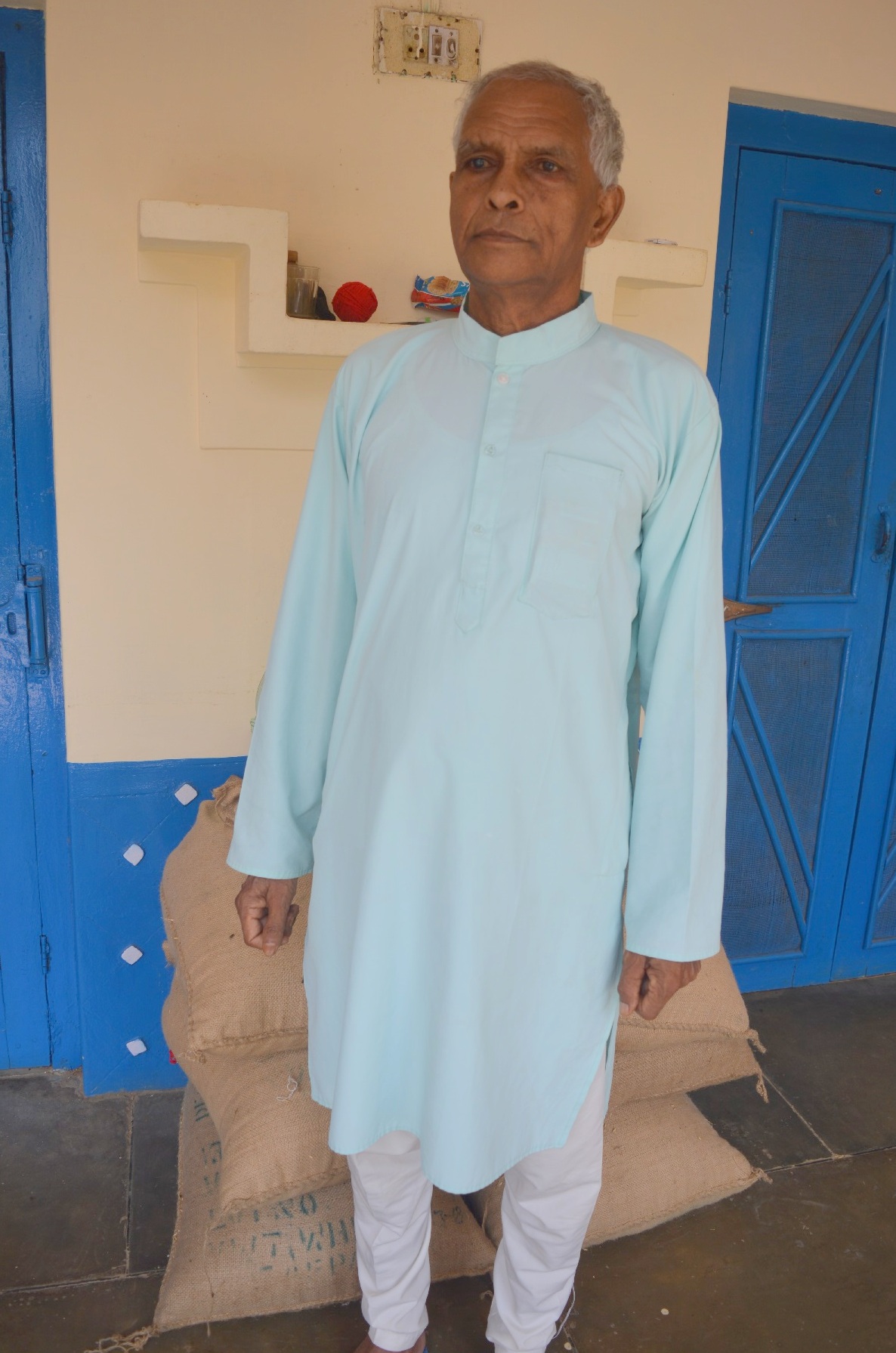 "Pesticides and fertilisers are a slow poison. They cause illness, apart from polluting water and air. Our elders left us fertile land. But what are we leaving behind for our children? We need quality food. Chemicals bring illness to farmers, pollute groundwater and air. We are consuming poison," he says, sitting on his cot at his humble house in the village.
He is assisted by his wife and family for his daily chores, but that doesn't deter him from travelling to Jagori, an NGO near Dharamshala, that has been advocating organic farming and helping in marketing organic produce from the region. Lal is the recipient of several awards and cash prizes. He has also participated in various national seminars. He presented a paper on the Himachali Palam red rice as part of Rice Innovation 2015 at the Indian Council of Agricultural Research, Rajendranagar, Hyderabad.
He was instrumental in organising an organic market at the Zilla Parishad level apart from constituting a Kisan Uthan Club. Active in Dharamshala, Nagrota Surian, Kangra and Rait, he has been working with 68 groups that include women, covering over 35-40 hectares of organic farming in the region. As wild animals such as nilgai, bison and monkeys eat away the crop, he has urged people to grow crops such as garlic that deter wild animals.
Lal has been cultivating his farm using organic methods for eight years and planned to increase the landholding under it. He has dug vermicompost pits for farmers' collectives, persuades them to use green manure made from tree leaves and 'khaad' instead of 'rasayan' or chemicals. He persuades the farmers to raise milch cows as an additional source of income and for dung as a source for manure, as part of zero-budget farming.
Farming that is not dependent on the market, this concept has many farmers opting for it in his region. Lal has been promoting the concept of storage of old seeds.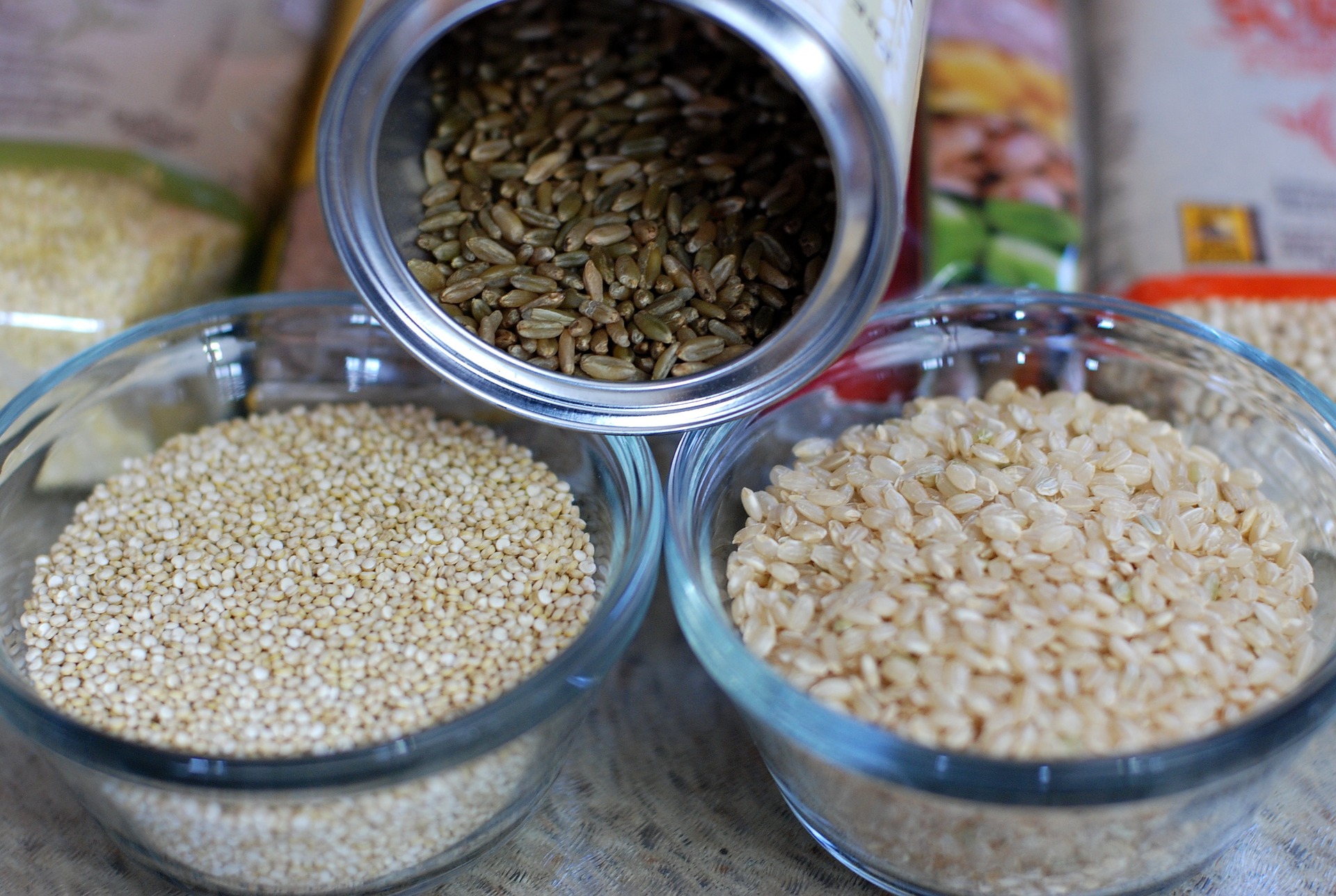 As for the seed bank, he says, "Hybrid seeds rapidly deplete nutrients from the soil, and the plants are disease-prone. So you need pesticides and fertilisers." He also provides seeds to the farmers and buys back the produce.
A similar farmers' collective is making a name for itself near Mandi. Muskaan Jaivik Kheti Self-Help Group based in Pangna village of Mandi district connects organic farmers with markets. Formed about four years ago, its objectives are "to create an ecosystem for smallholder organic farmers to produce and sustainably connect to the markets," says Ashish Gupta, founder, Muskaan Jaivik SHG.
After working in the IT industry, Ashish, whose family hails from Himachal Pradesh, started Muskaan with a friend who owns an organic apple orchard. "On speaking with farmers, it appeared that the biggest problem they were facing was not so much on production but market access. So the work started with first building a market linkage system from scratch. Eventually, the idea also emanated that a formal model farm and institution must be created to allow other farmers to connect with the idea and see the agronomy around this. It is still a work-in-progress along with all the challenges of working with smallholders," he says.
"We don't depend on the market, thus reducing input costs," says Ashish Gupta. The farmers grow traditional crops, vegetables, fruits and also produce organic pickles. The product at his SGH, he says, "is anything that can be grown by the farmers without the additional pressure of inputs and has a marketable value". Ashish works with 16 villages. The produce is retailed at Delhi-based social enterprise Jaivik Haat apart from being sold to local customers.
Farmers are taken to the markets for exposure visits. "We build a system of transparency for farmers who are unable to decide prices on their own. The farms are PGS certified. Participatory Guarantee Systems (PGS) is a government-certified system of organic farming, recognised by the Food and Agricultural Organisation, United Nations," he explains.
The organic wave in Himachal has been helping in bringing more farmers to return to agriculture. Today, more youth are taking an interest in farming with the growing demand for organic products and good returns, apart from gaining direct access to the market.
Robin shares, "In Himachal Pradesh, you have subsistence farming. The reason farmers are moving away from farming is the issue of stray cattle and monkeys. Youth don't want to be farmers as they don't get a good price for their product. Today, we have 10 per cent feeding 100 per cent people, while earlier, it was 90 per cent feeding 100 per cent. I see it as a responsibility to reach out to the farmers," he says.
Robin has been helping farmers tackle the monkey menace by asking them to grow organic crops such as ginger, turmeric and other products, apart from building a boundary wall to secure their crops from stray animals. He also provides farmers with organic seeds for cultivation. His products are sold out. "We can't meet the demand," he says.
There are many stores in Mcleodganj, Bhagsunag, Dharamkot and Dharamshala, that retail organic products successfully. One such store Dharti Pukare –My Earth Shop in Sidhbari suburb of Dharamshala, started by Shivani Malhotra, who chucked her high-flying corporate job to work for an NGO. Subsequently, she decided to retail organic produce along with incense, singing bowls and vetiver soaps.
Shivani sources her products–basil, lemongrass, turmeric, sage, oregano, parsley and other organically-grown herbs from Manali.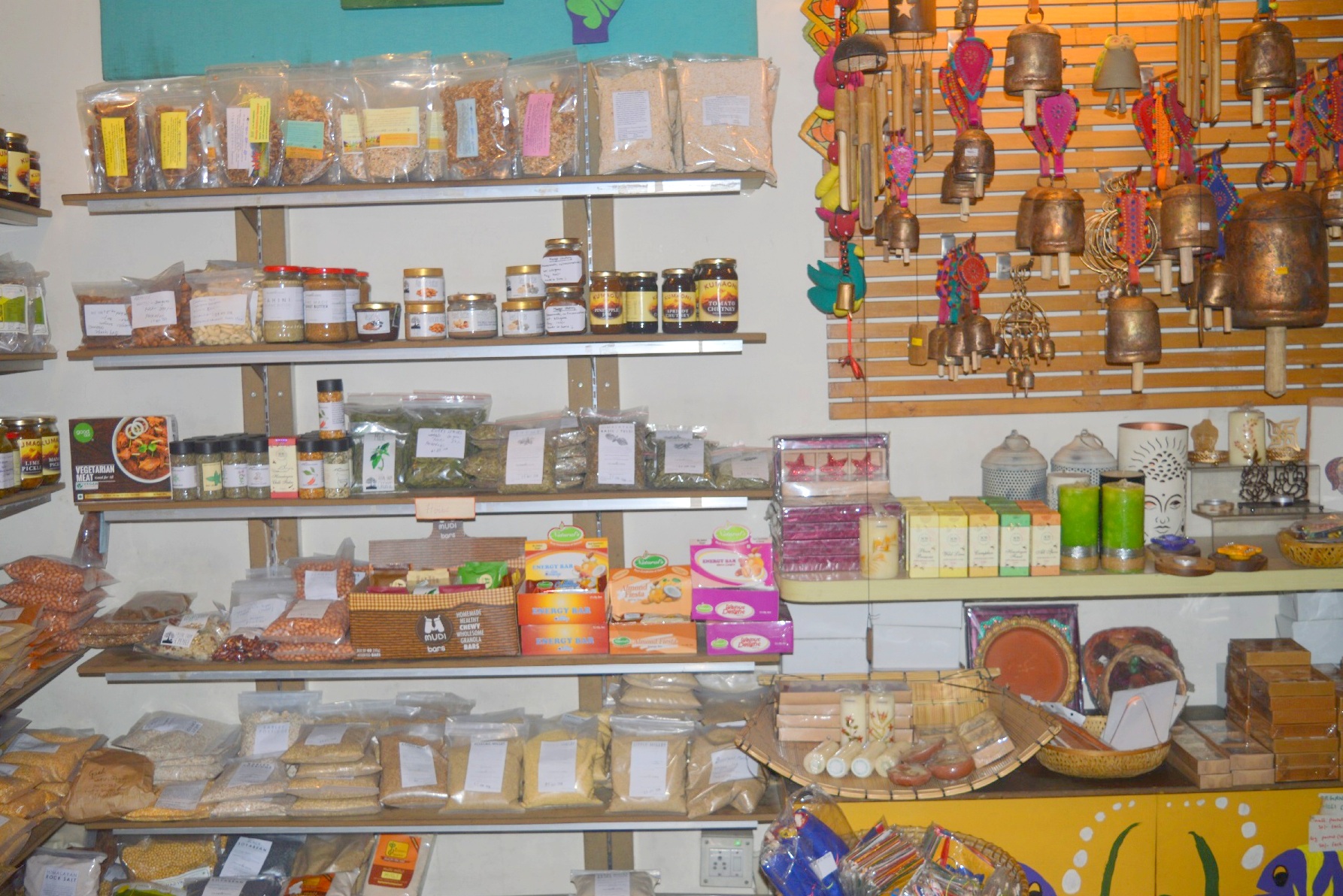 Apart from organic herbs, she also retails products made from organic fabric, such as bags and 'kurtas'. The cotton fabric dyed with natural colours is crafted by local tailors. Kurtas dyed with betel nut extracts with wooden buttons, jackets dyed with indigo and other natural colours, are some of the popular buys at her store.
"Initially, when we started the store eight years ago, 80 per cent of buyers were foreigners, but now it has changed. There are many Indians, around 50 per cent, opting for organic products. Awareness of these products has increased. The cost difference between organic products and non-organic products is not big now, as organic products are directly procured from farmers today," she says.
Ramesh Ganeriwal insists that we need to dispel the notion that organic farming is difficult and less productive. It is a misconception, he feels. "When you switch to organic farming, initially there is a dip in production, but you are building up the soil. If you do organic farming properly, you can reap benefits. I have observed organic farming in the USA which showed good productivity," he states.
---
You May Also Like: Love History? This Gem in Dharamshala Is a Travel Treat You Shouldn't Miss!
---
"There is a good market for organic products today," he says. But as for him, he has taken up organic farming as a hobby.
As Robin concludes, "We have the luxury to experiment," but in reality, people across Himachal Pradesh are getting aware of the fact that good health comes with organic food and are going the extra mile to cultivate their food with zero-budget organic farming.
(Edited by Shruti Singhal)