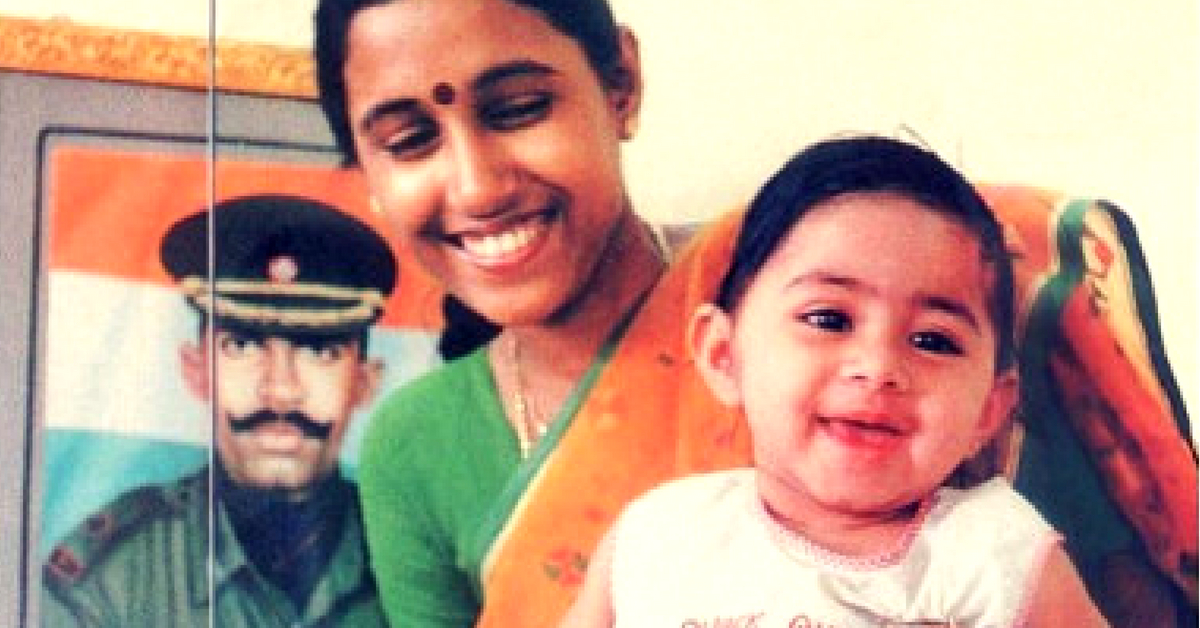 "Dear Papa... don't worry about casualties- it's a professional hazard beyond our control. At least it is for a good cause. Tell mamma that combat is an honour of a lifetime and I could not think of anything less."
Charulatha Acharya was six months pregnant when her father-in-law, Jagannath Acharya, a retired Wing Commander, received a call from a spokesperson of the Indian Army, on June 28, 1999. Her husband, Major Padmapani Acharya, was the Company Commander of the 2nd Rajputana Rifles and posted at Kargil at that time.
Just a week before this phone call, on 21st June, the entire family had celebrated Major Padmapani's 31st birthday over the phone.
"Your son fought bravely. He created history but is no more," said the Army spokesperson.
A pall of gloom descended upon the Acharya family. Its impossible for us to imagine what went on in their minds after the call because even though the family members of a defence officer are always prepared for the worst, traumatic news like this always hits hard.
Speaking to The Hindu, his mother said,
"As a mother, I am definitely sad and hurt, but as a patriot, I am proud of my son. He lives forever, whereas I will not. He made me promise that I would not cry when he left for the front."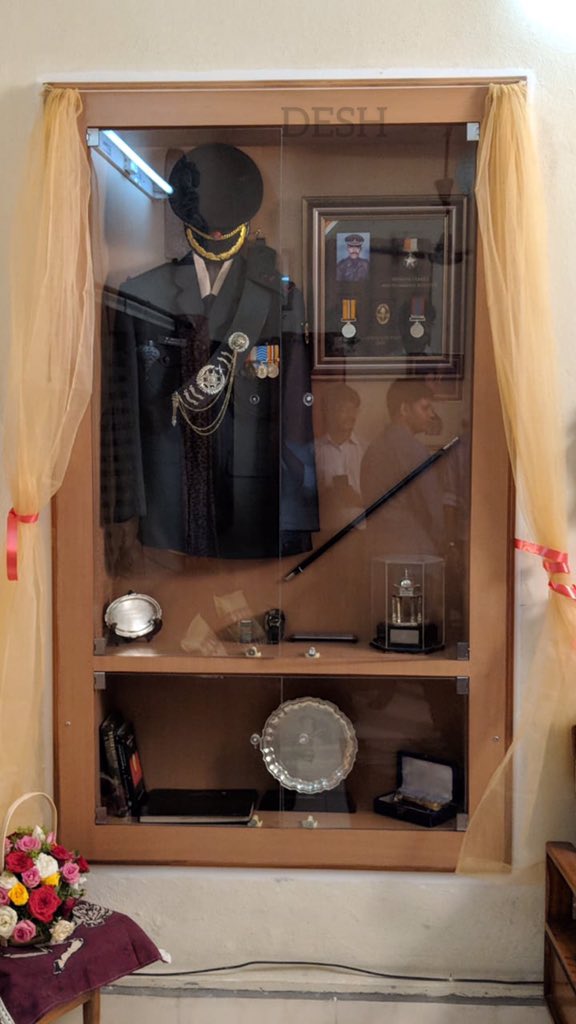 His father added, "You have to accept the inevitable and adjust accordingly. It is tough to digest, but we are all proud of him and miss him."
Major Acharya had created history, said the call. He had played a crucial role in the war that India would go on to win a month later, and the fact that he gave his life for the country was what kept the family going.
---
You may also like: 19 Years Later, Kargil Martyr's Son Walks His Path to Join Same Army Battalion!
---
Major Acharya and his troops had been tasked with the responsibility of capturing Lone Hill and recapturing the Tololing peak in Kargil, both of which were of utmost strategic importance.
"On June 28, 1999, Company Commander Major Padmapani Acharya was assigned the formidable task of capturing an enemy position which was heavily fortified and covered with mines, sweeping machine gun and artillery fire. The success of the battalion and the brigade's operations hinged on the early capture of this position. But the company's attack almost faltered at the very beginning, when the enemy's artillery fire came down squarely on the leading platoon, inflicting a large number of casualties," writes SS Gandhi in his book, 'Portraits of Valour.'
However, the courageous leader knew exactly what had to be done, and knew that his own life or even that of his platoon would be a small price to pay for the nation as a whole.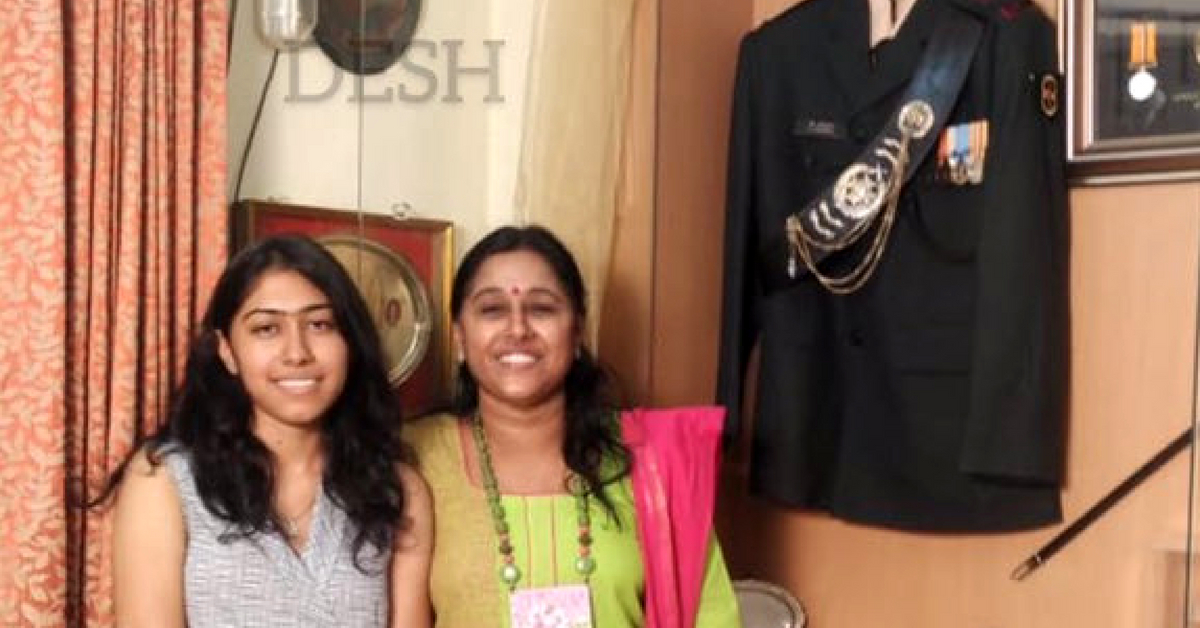 Even with numerous casualties, he led his reserve platoon to the Tololing peak, encouraging them to keep on fighting for India.
"Unmindful of the hail of bullets from the enemy's position, Major Acharya crawled up to the bunker and lobbed grenades. During this daring assault, he was seriously injured. He was heavily injured and unable to move, but he ordered his men to leave him and charge at the enemy, while he continued to fire at the enemy. The enemy position was finally overrun, and the objective was achieved. However, Major Acharya succumbed to his injuries after completion of the mission," says SS Gandhi.
Acharya's previous conversations with his family, give an insight about his psyche and calm state of mind. About ten days before his march to the peak, he had written to his father, discussing personal as well as military issues. In a heart-numbing, straightforward letter, he says,
"Dear Papa… don't worry about casualties- it's a professional hazard beyond our control. At least it is for a good cause.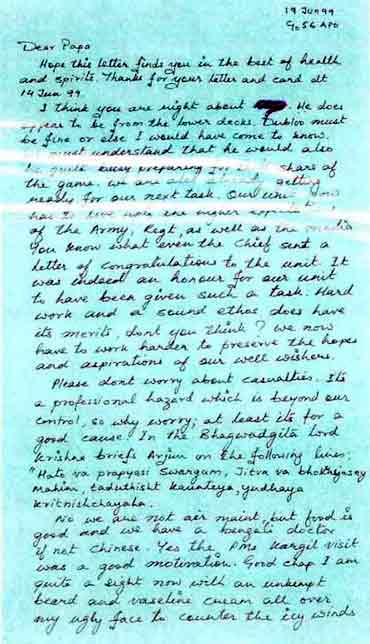 Tell mamma that combat is an honour of a lifetime and I could not think of anything less. What better way to serve the nation? Tell a story a day from the Mahabharata to Charu so that your grandchild imbibes good values."
After the Kargil war was won, his father sent this last letter to the then Prime Minister of India, Atal Bihari Vajpayee. The PM replied to him, acknowledging the Major's contribution in the battle.
Major Acharya would go on to be awarded Maha Vir Chakra, posthumously, which was received by his father. PM Vajpayee warmly greeted wing Commander (retd) Acharya, and he also got to meet the then President, KR Narayanan.
---
You may also like: These #KargilHeroes Are Indian Army's Only 2 Serving Param Vir Chakra Awardees!
---
Major Acharya's brave exploits have left a lasting impression on his family— one which is filled with patriotism, pride and encouragement. His daughter, who was named Aparajita—one who cannot be conquered—is now 19 years old. The young girl has grown up listening to stories about her father and has now compiled all of them in a coffee table book.
Asked about the path he would like his granddaughter to take in the future, Wing Commander (retd) Acharya says, "Now that the Indian Army has opened its gates for women, I would love to see my granddaughter become a part of it."
(Edited by Gayatri Mishra)
Like this story? Or have something to share?
Write to us: contact@thebetterindia.com
Connect with us on Facebook and Twitter.
NEW: Click here to get positive news on WhatsApp!