"We waited for a whole day for the customers to come back and claim the money. How can they forget such a huge sum?"
June 1, 2018: A usual day on the first floor non-AC seating area of Saravana Bhavan branch in Chennai's Annanagar. Sounds of plates clattering as waiters in crisp uniforms rush from one table to another with hot mouthwatering food.
Clock strikes 11 AM. Two men finish their breakfast, pay the bill and make a beeline for the exit. 31-year-old Ravi arrives at the table and starts cleaning as is his usual duty. Little does he know the men have forgotten a bag behind. It is a polythene bag. He opens it to find wads of cash. Without thinking twice, the waiter picks the bag and hands it over to his manager.
This is only a summary of the one incident that turned the 31-year-old Saravana Bhavan waiter into an overnight hero!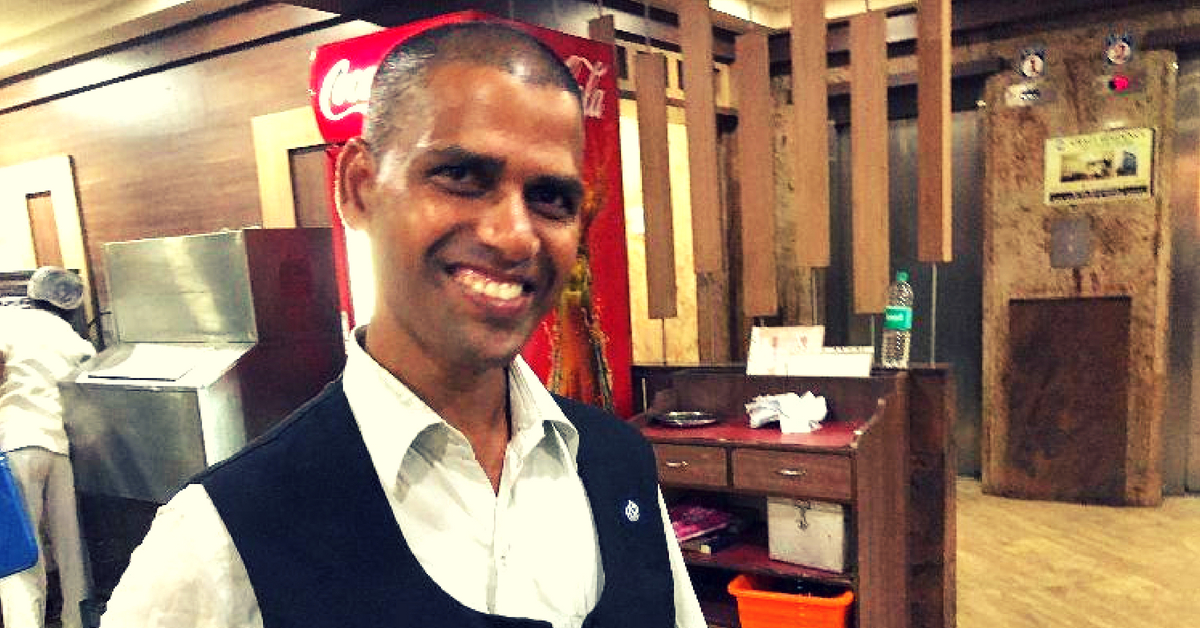 On closer inspection of the bag, owner and manager of the eatery, Mr Loganathan, realised that the bag contained hard cash to the tune of Rs 25 lakhs. Unable to process why someone would leave behind a bag with such a huge sum, the staff decided to wait for the customers to come back.
Speaking to The News Minute, Ravi, who has served Saravana Bhavan for 13 years, says, "We waited for a whole day for the customers to come back and claim the money. How can they forget such a huge sum?"
When the customers failed to return, the staff checked the bag to see if it was counterfeit money.
After realising that it was real cash, they handed it over the K4 Police Station in the vicinity.
Ravi was praised for his honesty, not only by the staff and owners of Saravana Bhavan but also the police officers.
"I was taken by my manager's boss to meet our owner, Mr Rajagopalan. He praised me and gifted me a gold ring for my honesty," Ravi told TNM.
In addition, the police officers felicitated him with a Titan watch and thanked him again for his honesty and righteousness.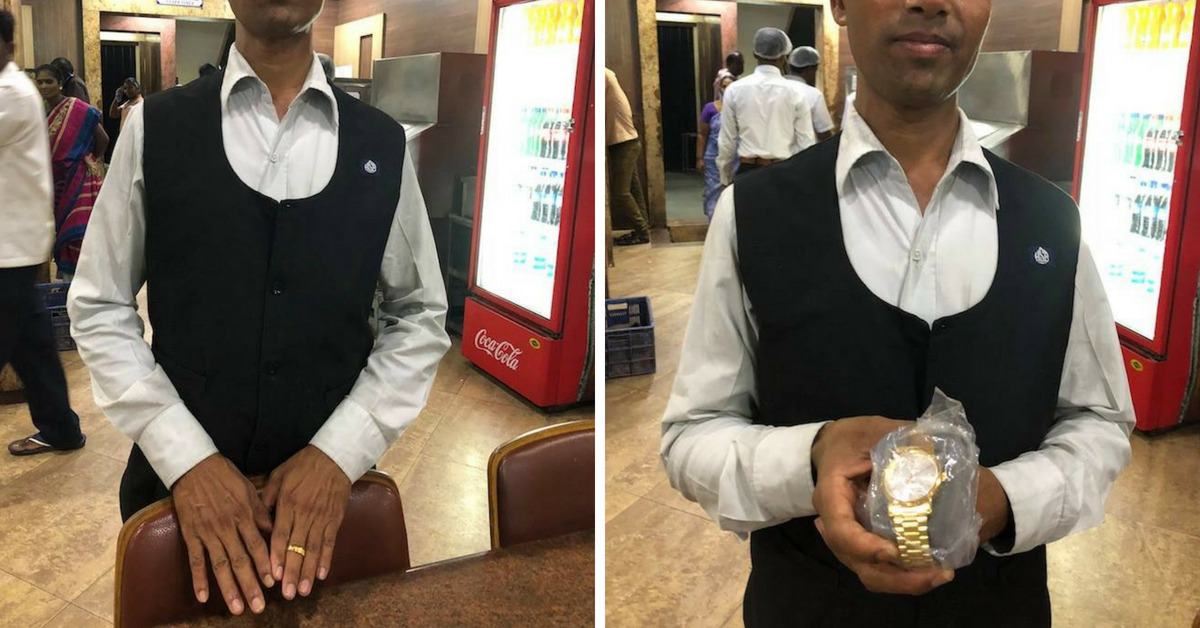 ---
Read more: Quick-Thinking Kerala Pilot Diverts Flight to Save Baby of Biscuit Factory Worker!
---
Signing off, Ravi said, "People leaving their wallets and phones and coming back later to collect them is common. We always hand over whatever we see on the tables to the manager. That's how we have been trained. I was quite shaken when I realised that this time, it was no wallet or phone but Rs 25 lakh. And what's more puzzling is that these people never came back to take the money. But I know I did the right thing by handing it over."
Had it been anybody in the humble waiter's position, it would have been easy to have sneaked the bag and never uttered a word about it. But Ravi chose honesty, which is commendable! We hope that the rightful owners of the cash are tracked at the earliest.
(Edited by Shruti Singhal)
Like this story? Or have something to share?
Write to us: contact@thebetterindia.com
Connect with us on Facebook and Twitter.
NEW: Click here to get positive news on WhatsApp!