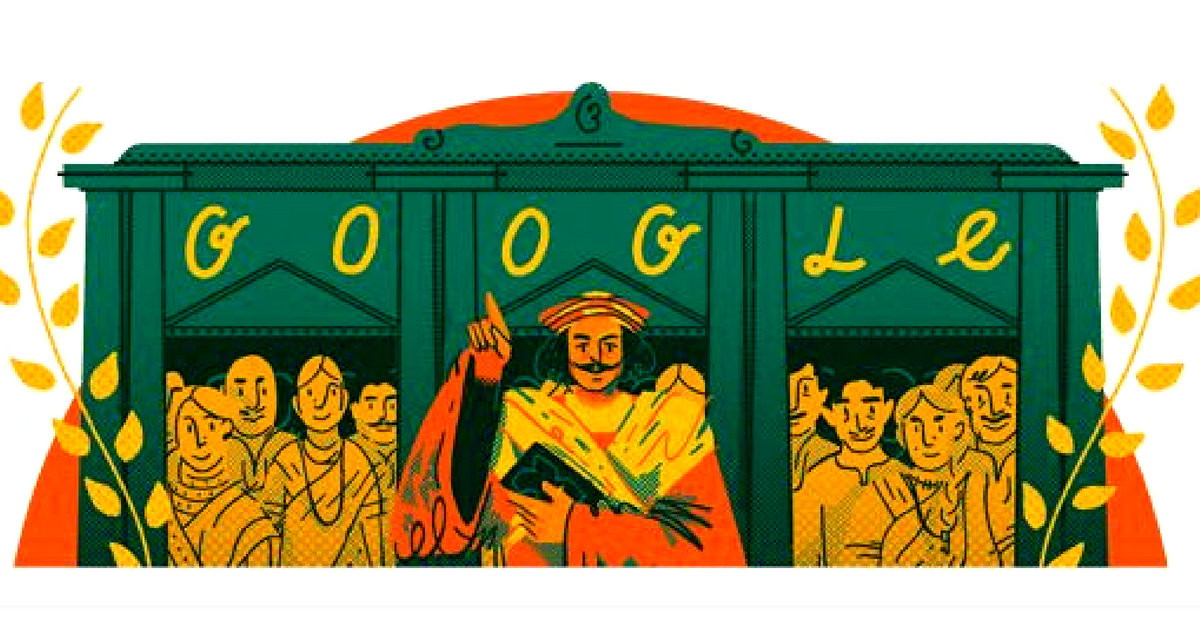 Raja Ram Mohan Roy's views on social norms during his times are evident--he wanted to eradicate the dominance of superstitions and patriarchy from society. A staunch feminist, Roy strongly advocated for a women's right to property inheritance too.
It takes a lot of courage and independent thinking to critique the system that your family and society have followed for several generations. And to shoot the arrow of critique at the bull's eye, it also needs deep study.
One such non-conformist was the father of Indian Renaissance, Raja Ram Mohan Roy.
Roy was born on 22 May 1772 in a Brahmin family in West Bengal. From a very young age, he shunned orthodox Hindu rituals and idol worship. While expressing his thoughts in support of monotheism, he had a rift with his father, Ramkanto Roy, and left home at an early age to travel in the Himalayas and Tibet.
Here are five things about Roy that make him a brilliant critique of his times:
1. A well-read thinker: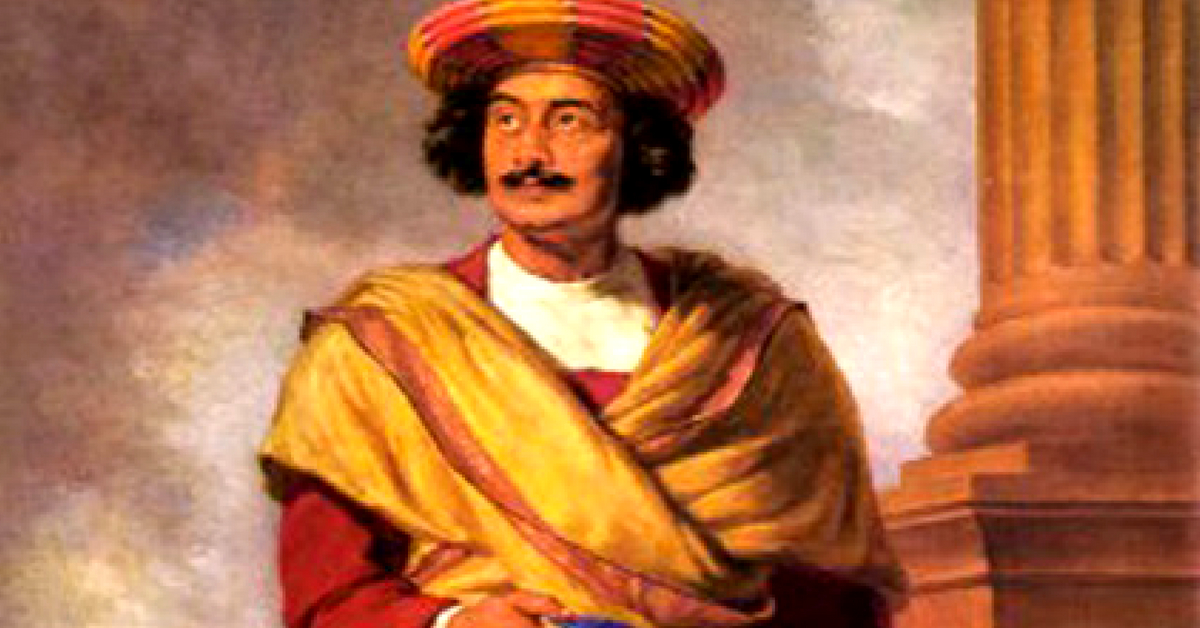 Roy left his home at a very young age to travel in the Himalayas and Tibet, and to read about various scriptures, religions and cultures. His mother tongue was Bengali, and he learned Sanskrit in school. He studied in a Madrasa in Patna, where he mastered Persian and Arabic. In the years to come, Roy would even excel Hebrew, Latin and Greek. He learned English only at the age of 22 years.
His intellectual curiosity reflects in the fact that he read the works of Euclid and Aristotle, as also the Quran, the Vedas, the Upanishads as well as Islamic scriptures. His mastery in Persian, Arabic, Sanskrit and Hindi helped him understand the original scriptures, as opposed to the translations.
Roy's strong viewpoints of monotheism evolved from these studies.
2. A child-groom who later opposed this social evil:
As was the practice in those times, Raja Ram Mohan Roy was a victim of child marriage. He was first married off at the age of nine, but his wife died soon after. His second marriage was at the age of 10 years, where which he had two sons–Radhaprasad and Ramaprasad. His second wife died in 1824, while his third wife, Uma Devi, outlived him.
In the times of Ram Mohan Roy, the practice of child marriage was the norm. The greater burden of these marriages had to be carried by girls, who would be impregnated at a very young, innocent age.
Although a victim of this social evil himself, Roy strongly advocated against child marriage in his later years. He had always been vocal about his criticism against such social evils that many people followed blindly. Child marriage was just one of the norms that he believed needed eradication.
His work with the British government taught him one more thing–that the superstitions followed by Hindus were not respected by the outside world. He thus wanted to modernise Hindu reforms to cope up with the times, proving that "superstitious practices which deform the Hindu religion have nothing to do with the pure spirit of its dictates!"
3. Sati–the patriarchal practice that would take women's lives.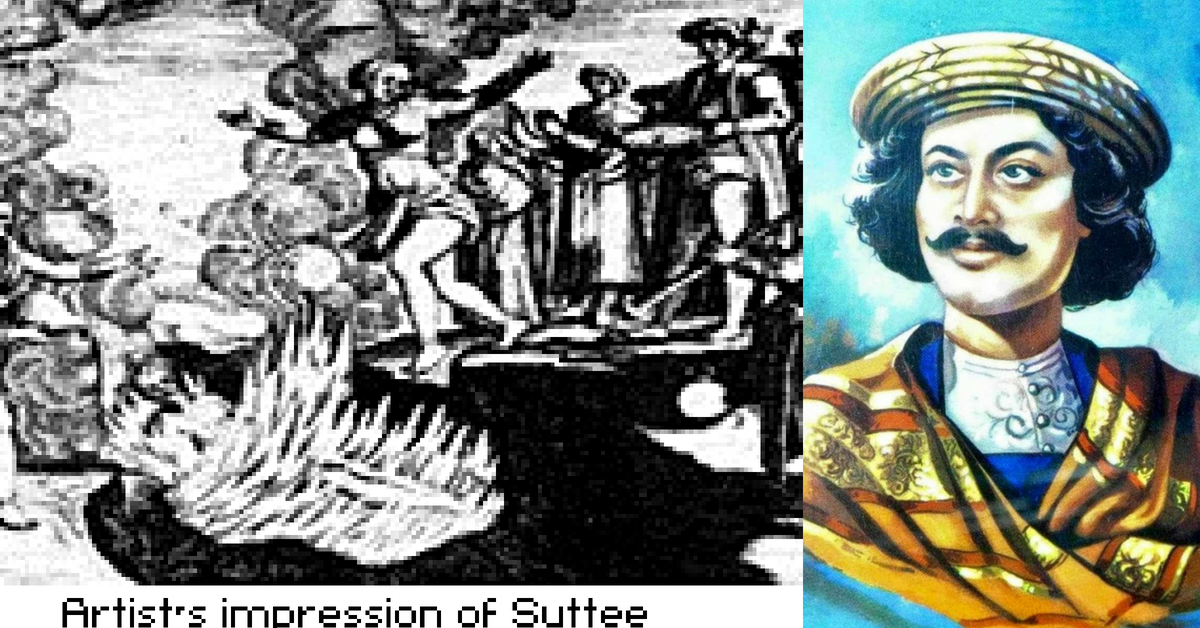 Sati, as you might know, was yet another social evil practised in those times. Widows were forced to sit on the burning pyre of along with the bodies of their dead husbands. The mere description of this practice sends chills down one's spine.
Imagine the horror of watching someone you know perform Sati! When Ram Mohan's elder brother passed away, he witnessed his sister-in-law perform Sati. This left Roy with a deep sense of responsibility to end this practice.
In 1830, he travelled to the United Kingdom to ensure that the Bengal Sati Regulation law, passed by Lord William Bentinck in 1829 was not overturned.
In all of the reforms that Roy has been instrumental in bringing about, the abolishment of Sati is arguably one of the most prominent.
---
You may also like: Sukumar Sen: The Civil Servant Who Set Up India's Extraordinary Electoral System
---
4. A pioneer of Indian journalism.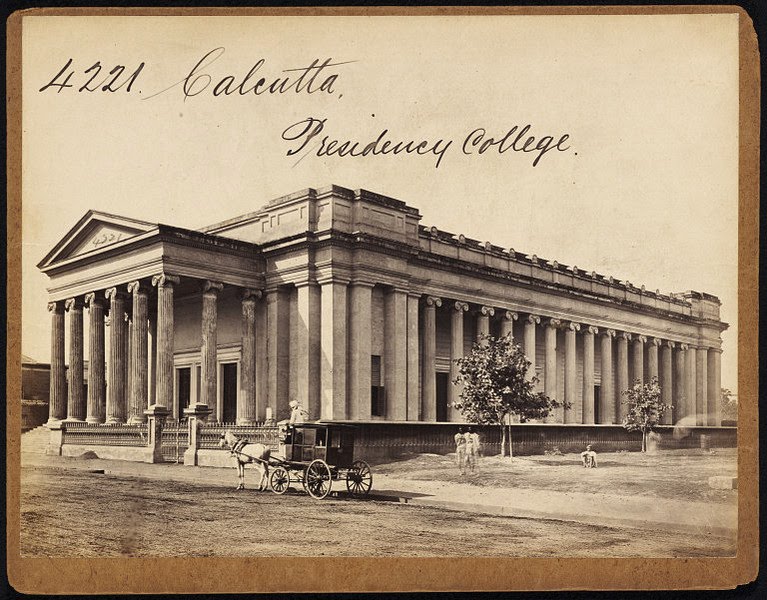 Perhaps the best way of spreading awareness for social reforms in the 18th and 19th centuries was through media. Sambad Kaumudi, Roy's Bengali publication, was his voice against Sati. He appealed to his readers to extend "the support and patronage of all who feel interested in the moral and intellectual improvement of our countrymen."
It also included advocacy of the freedom of the press, the induction of Indians into high ranks of service, as well as a separation of the executive and judiciary.
He started the Atmiya Sabha Association that became a model for his Brahmo Samaj–the monotheistic-reformist movement of the Hindu religion. The association published an English weekly newspaper–the Bengal Gazette as well as a Persian newspaper called Mirat-Ul-Akhbar (Mirror of News).
5. The way to social reforms begins with educational reforms.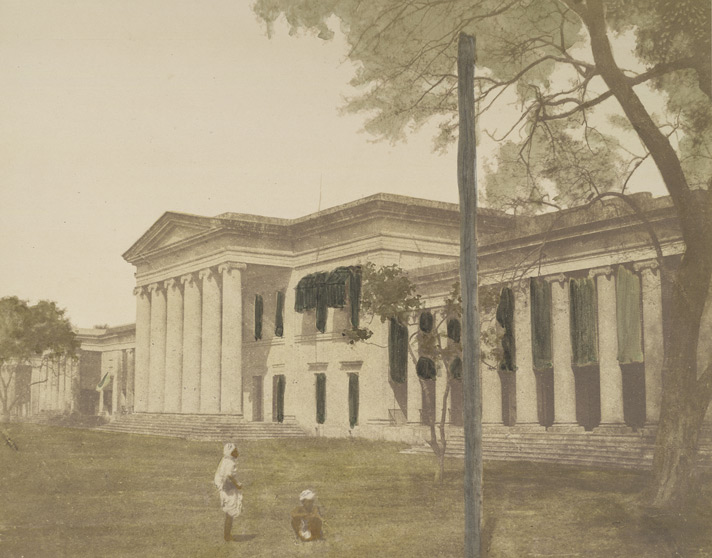 Roy's views on social norms during his times are evident–he wanted to eradicate the dominance of superstitions and patriarchy from society. A staunch feminist, Roy strongly advocated for a women's right to property inheritance too.
To know more about feminism in India, read The Better India story here.
Roy was sure that the way to a social reformation of India was through education. He set up several institutes in India for the same. Here is the list:
1. In collaboration with David Hare, a Scottish watchmaker and philanthropist, Roy established the Hindu College at Calcutta (Kolkata) in 1817.
2. in 1822, he started Anglo-Hindu School and the Vedanta College which is known as the Scottish Church College today.
3. He supported the inclusion of western learning into Indian education, and his Vedanta college followed this belief.
---
You may also like: Prem Behari Narain Raizada: The Man Who (literally) Wrote India's Constitution
---
Ram Mohan Roy was conferred with the title "Raja" by the Mughal Emperor Akbar II in 1831. After his death due to meningitis in England in 1833, Roy was buried in the grounds of Stapleton Grounds.
A decade later, he was reburied in East Bristol. Roy has a mausoleum designed by artist William Prinsep. Several European thinkers and artists have admired Roy in their works. It goes to show how much of an impact this reformist has had in India and abroad!
(Edited by Shruti Singhal)
Like this story? Or have something to share?
Write to us: contact@thebetterindia.com
Connect with us on Facebook and Twitter.
NEW: Click here to get positive news on WhatsApp!
We bring stories straight from the heart of India, to inspire millions and create a wave of impact. Our positive movement is growing bigger everyday, and we would love for you to join it.
Please contribute whatever you can, every little penny helps our team in bringing you more stories that support dreams and spread hope.
Tell Us More