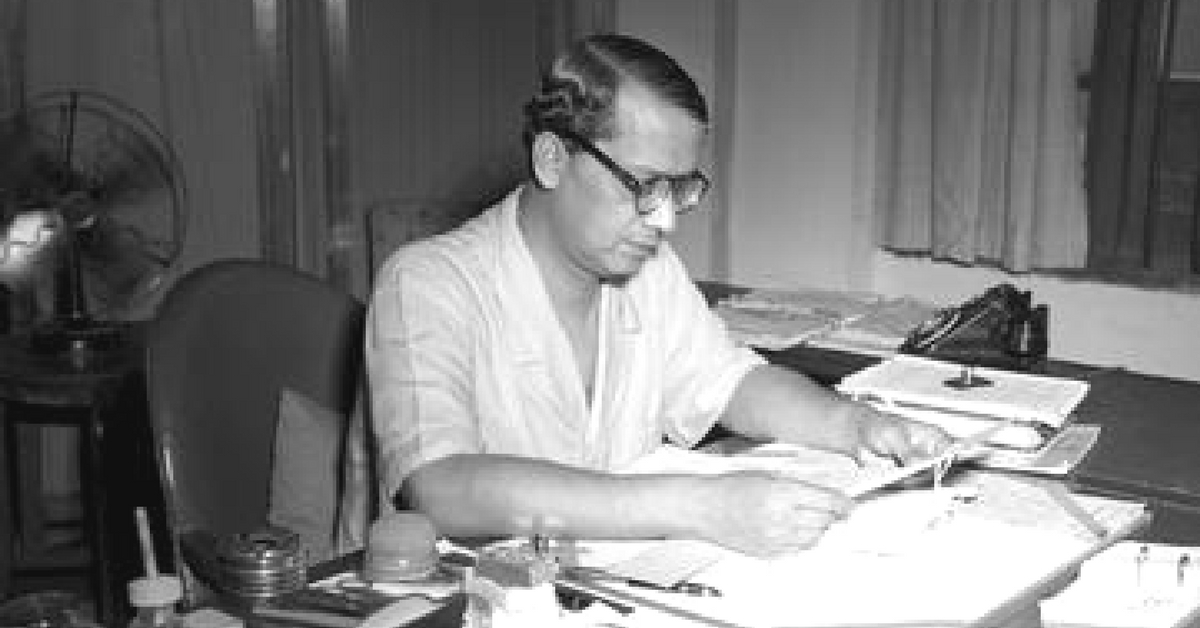 Setting up a governance system was the priority after Independence, and eminent names from the Indian political system got down to work, laying down the foundations of our 'sovereign, secular, democratic, republic'.
The first few years after Independence was a fascinating time for India. On the one hand, there was the general euphoria that followed the birth of a new nation. As Prime Minister Nehru aptly said, "The soul of a nation, long suppressed, [found] utterance."
On the other hand, the complicated responsibility of building a nation of 330 million people still lay ahead.
Setting up a functional system of governance was the priority, and eminent names from the Indian political system quickly got down to work, laying the foundations of our 'sovereign, democratic republic'. And even as the Constituent Assembly served as the interim Legislature, the need to involve common citizens in electing leaders for a true 'Lok Sabha' was paramount.
Though lesser known now, one of the most prominent personalities in that process was Sukumar Sen, who was instrumental in setting up India's electoral system as it is today.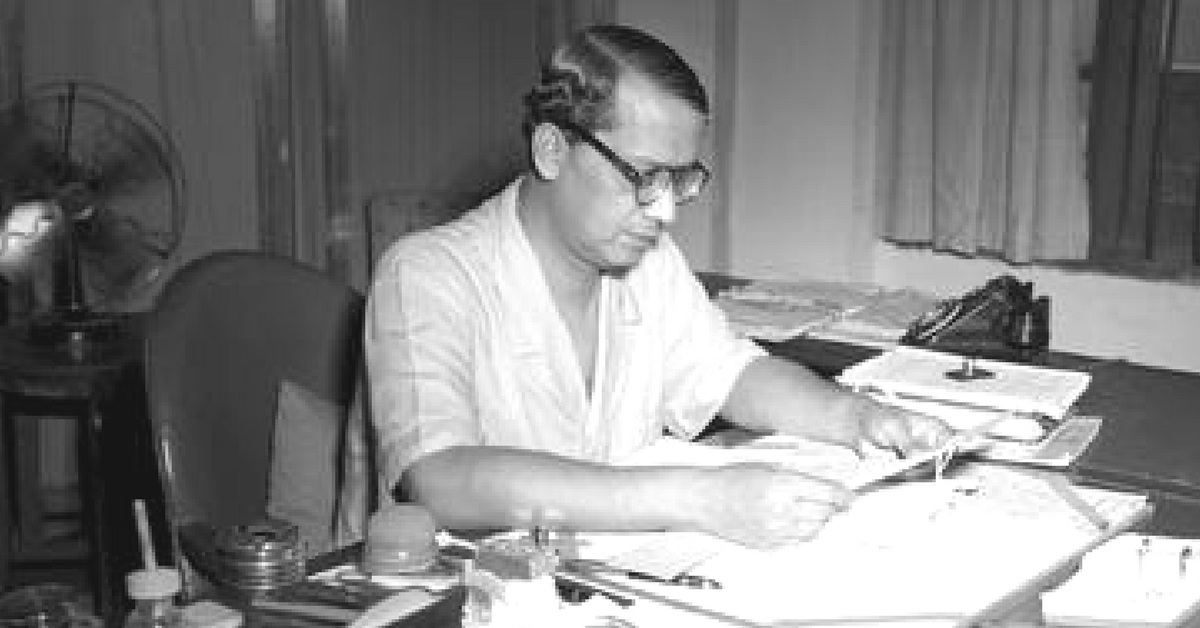 A brilliant student and academic, Sukumar was born in 1899 and studied in Calcutta's Presidency College before heading to the University of London – where he bagged a gold medal for mathematics.
At the age of 22, Sukumar joined the Indian Civil Service, and by 1947, he had climbed to the senior-most rank that an ICS officer could attain during the British Raj – Chief Secretary – in West Bengal.
All this experience would help Sukumar Sen become India's first Chief Election Commissioner – a position that held the responsibility for designing an electoral system for the largest democracy in the world!
It was a herculean task. The adults of that era had always lived under the British, who dominated their lifestyle, political powers and education.
From this limited tunnel, Sukumar had to get 176 million Indians, who were 21 years of age or above, to vote in India's first-ever general elections in 1951-52.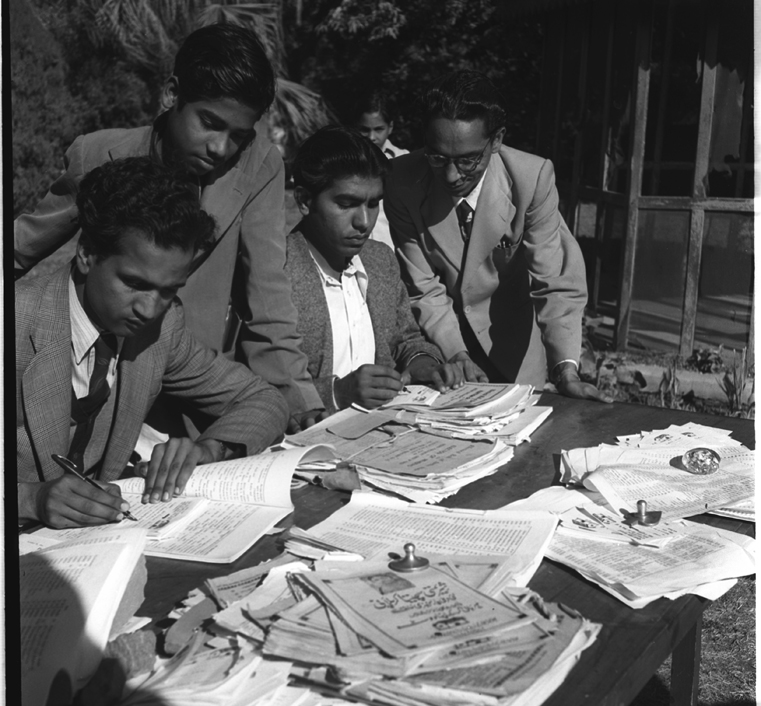 This was one of the first times in history when every adult, regardless of race, sex and social stature, had the right to vote at the same time. No small feat considering that over 85% of eligible adults lacked even an elementary education.
To understand the magnitude of our first ever elections, let us look at the numbers. The candidates were fighting for a total of 4500 seats – 489 in the Lok Sabha and the rest in state assemblies.
---
56,000 presiding officers supervised 2,24,000 polling stations across India. 16,500 clerks were appointed on a six-month contract to collate and type electoral rolls in their constituencies. More than 2 million steel boxes, made from 8200 tons of steel, were put in the polling stations manned by 280,000 helpers and 224,000 cops!
---
Cartoonist Shankar Pillai, in his Shankar's Weekly, had expressed the primary challenges faced by Sukumar.
"Where nearly two hundred million people, for the most part unlettered but politically conscious nonetheless, are set on choosing between one phenomenally big party and a clutter of many small and new ones, where words have come to be replaced by symbols, where a corps of workers recruited ad-hoc from a thousand offices with no experience of applied democracy have to face an army of agents both suspicious and persistent, the actual process of election can be very wearing,"
But thankfully, Sukumar proved to be up to the task – and how!
Media channels like film and radio were employed to broadcast educational pieces to encourage people to vote.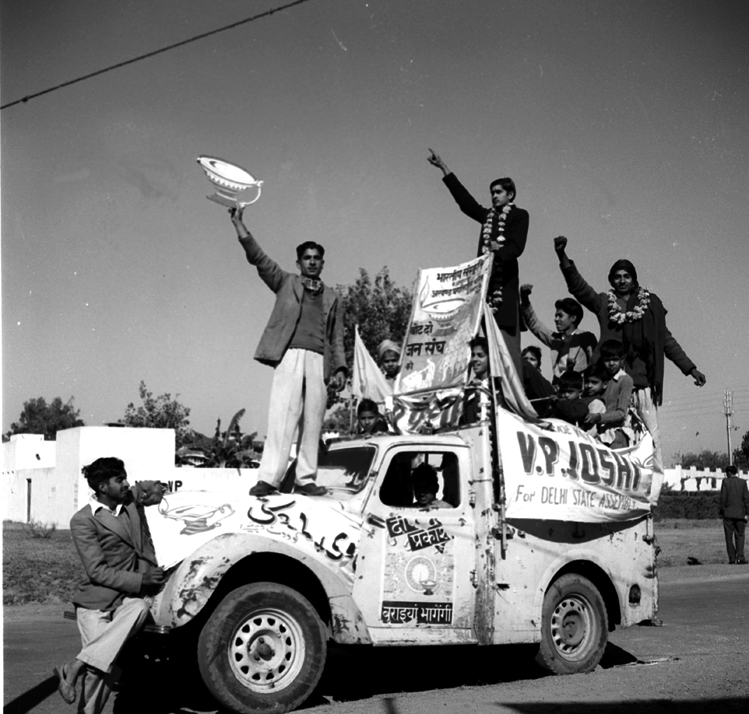 More than 3000 theatres in the country played a documentary on the franchise, its functions and the duties of the electorate.
The Election Commission, and the team of ICS officers under Sukumar, also undertook the mammoth task of approaching every adult in India to register their name, and to convince them to vote in the 1951-1952 elections.
The obstacles were many, including sheer ignorance along with a mountain of social norms and taboos that had to be overcome.
---
You may also like: Prem Behari Narain Raizada: The Man Who (literally) Wrote India's Constitution
---
For example, women in those days were not used to identifying themselves with their own names. They were usually "Ramdev's mother" or "Imran's wife".
Naturally, they had registered themselves under the same 'names'. The astonishment on Sukumar's face can only be imagined when he saw the final voter's list.
The team had to go back to the field and get 2.8 million names struck from the list. As a result of this, women could not participate in the 1952 elections, though they have voted in every election since that one.
As Caravan magazine notes, Sukumar was outraged by the 'curious senseless relic of the past' that provided 'mere descriptions of such voters'.
By giving those three million women their own identity, the Election Commission would take a giant step towards the equality of women in India.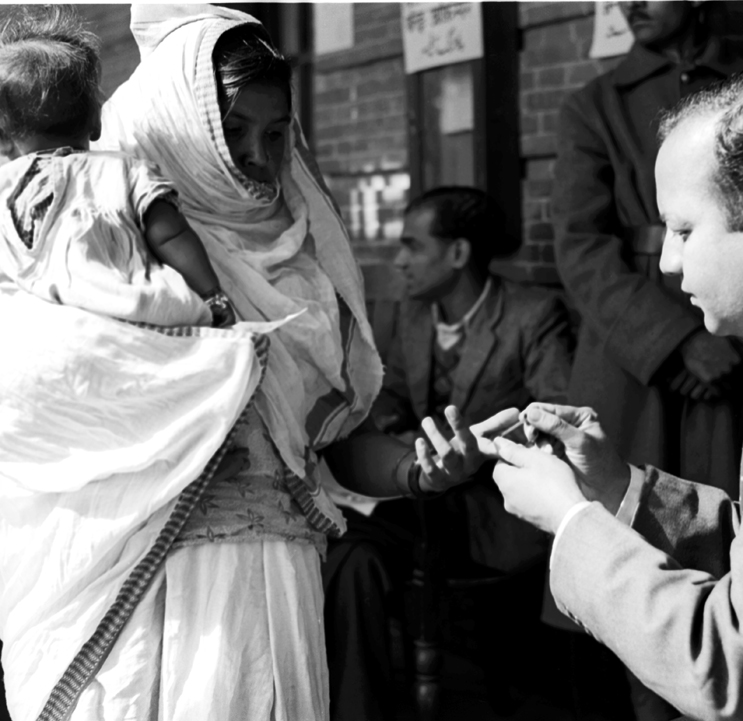 Since a large part of the Indian population, both male and female were unlettered, Sukumar had another challenge to overcome. Most voters could not read the names of parties or candidates, or properly write down the name of their preferred party or candidate on ballot papers.
Unfazed, Sukumar brought the great decision of electing future political leaders down to the simplest level. He devised a system where each of the 14 participating national parties would be identified via an image of an everyday object – a pair of oxen, a tree, a hand etc.
Fun fact: Originally, the 'Hand' was not the symbol of the Indian National Congress, but of the Forward Bloc (Ruikar Group).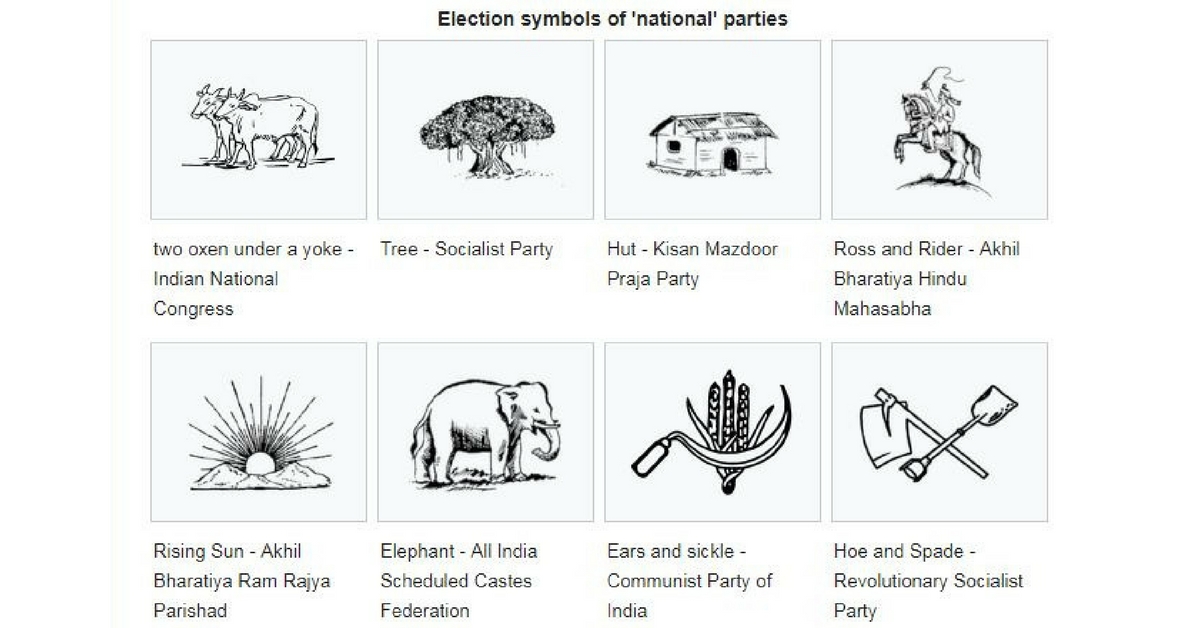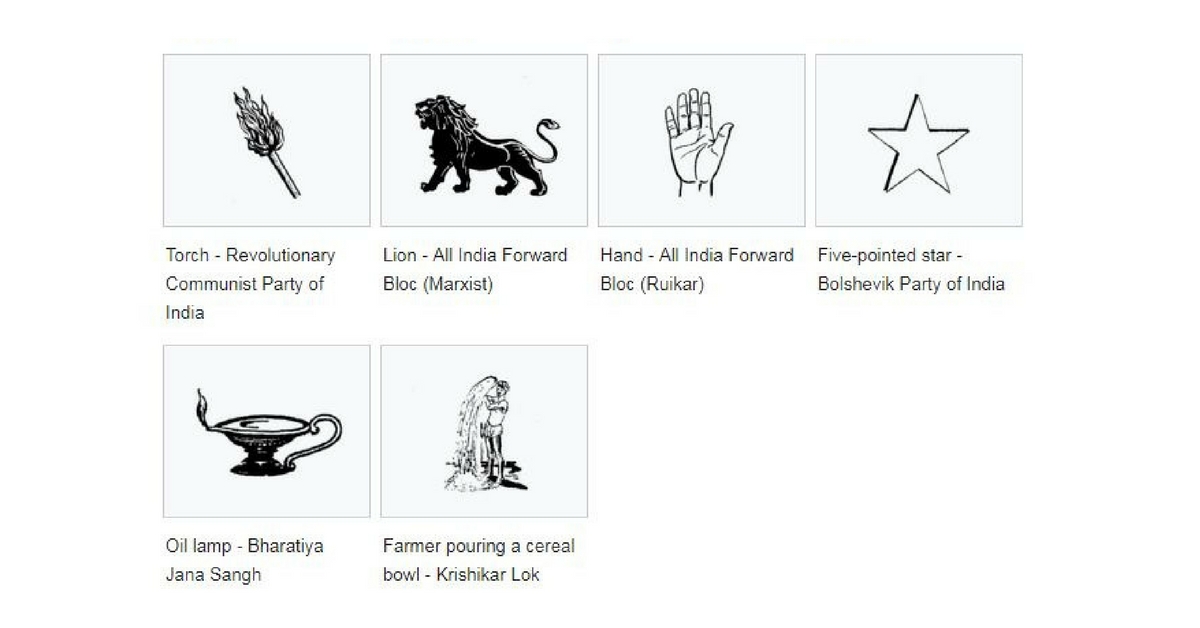 Instantly, all voters could cast their vote without having to read or write a party name.
Literacy tackled, there was also the issue of artistic talent. Expecting voters to draw the prefered symbols on ballot papers was impractical. The brilliant mathematician had a solution for this issue as well.
Instead of having one ballot box to cast votes in each voting booth, he ordered each booth to have multiple boxes, each with the symbol of one party on it. Voters could simply put a paper chit in the box they choose – and thus cast their vote.
To avoid multiple votes by a single person, Indian scientists developed indelible ink which would stay on the voter's finger for about a week. The first election of 1951-52 used a total of 389,816 phials of this ink!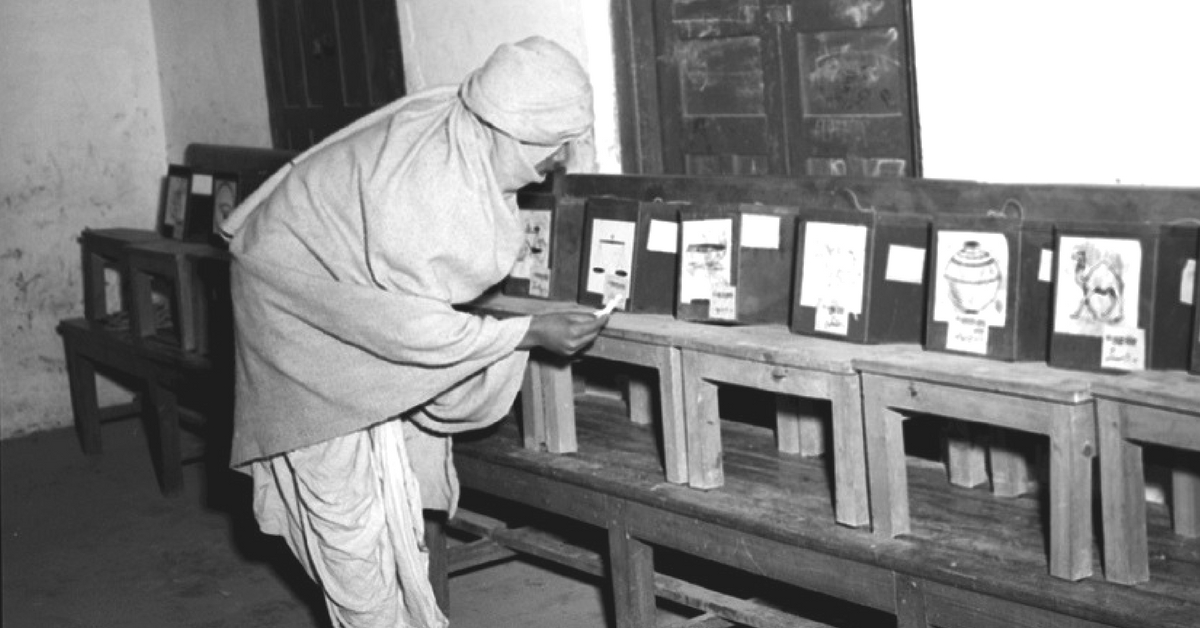 Thousands of such solutions, big and small, helped make India's first-ever general election a glowing success and set benchmarks that the Election Commission still matches to this day. And all thanks to Sukumar Sen!
---
You may also like: 10 Photographs From India's First General Elections In 1952
---
So impressive was Sukumar's efforts that he was invited by Sudan to conduct their first parliamentary elections as well in 1953. The Sudanese Election Commission was formed in 1957 and borrowed heavily from Indian election norms and laws.
Sukumar also conducted India's second elections in 1957, as Chief Election Commissioner. A report by India Today reveals Sukumar's foresight as an election commissioner. "The second election in 1957 cost India Rs 45 million less because the prudent Sen had safely stored the 3.5 million ballot boxes used the first time round."
The extraordinary work done by Sukumar Sen was recognised when he became one of the first recipients of the Padma Bhushan.
Sukumar Sen is a chapter in our history that is not very widely known today. Although he pioneered the foundations of the electoral system as we know, most voters hardly know anything about the man himself.
Here's how eminent historian Ramchandra Guha remembers him:
'The man who had to make the election possible, a man who is an unsung hero of Indian democracy.'
(Edited By Vinayak Hegde)
Like this story? Or have something to share?
Write to us: contact@thebetterindia.com
Connect with us on Facebook and Twitter.
NEW: Click here to get positive news on WhatsApp!