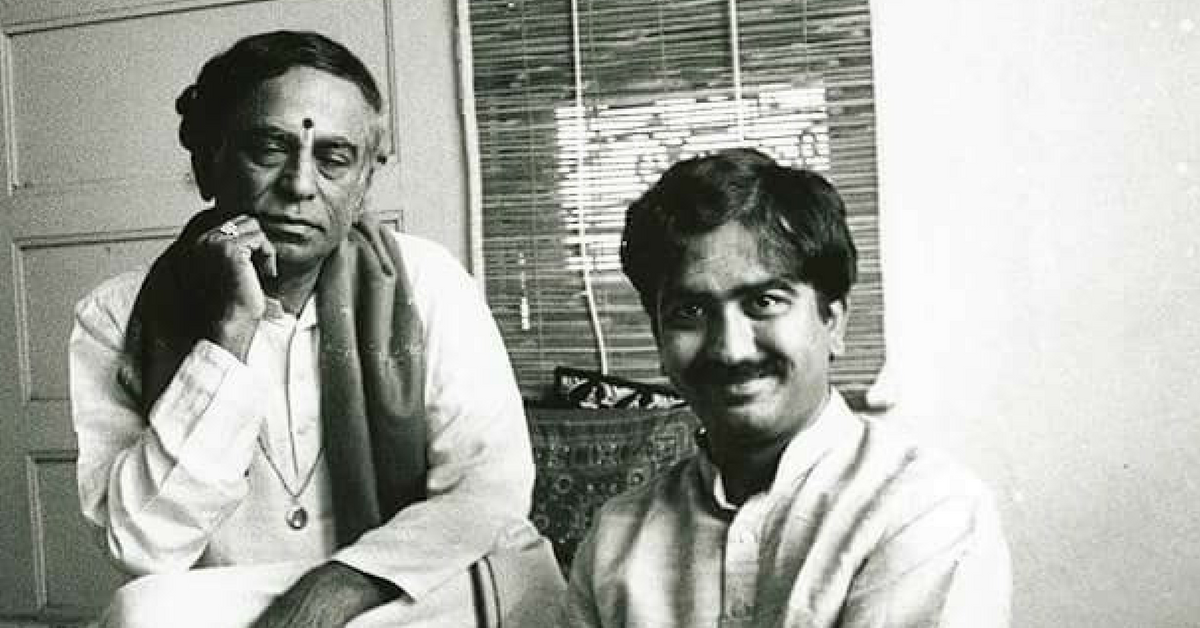 On his fifth death anniversary, in a conversation with Lalgudi Krishnan, his son and disciple, we try to get a glimpse of the person behind the persona.
This is not a regular piece, but then regular is not what comes to mind when you think about this person.
Attempting to write about Shri Lalgudi Jayaraman, a true great of Carnatic music, is a daunting task.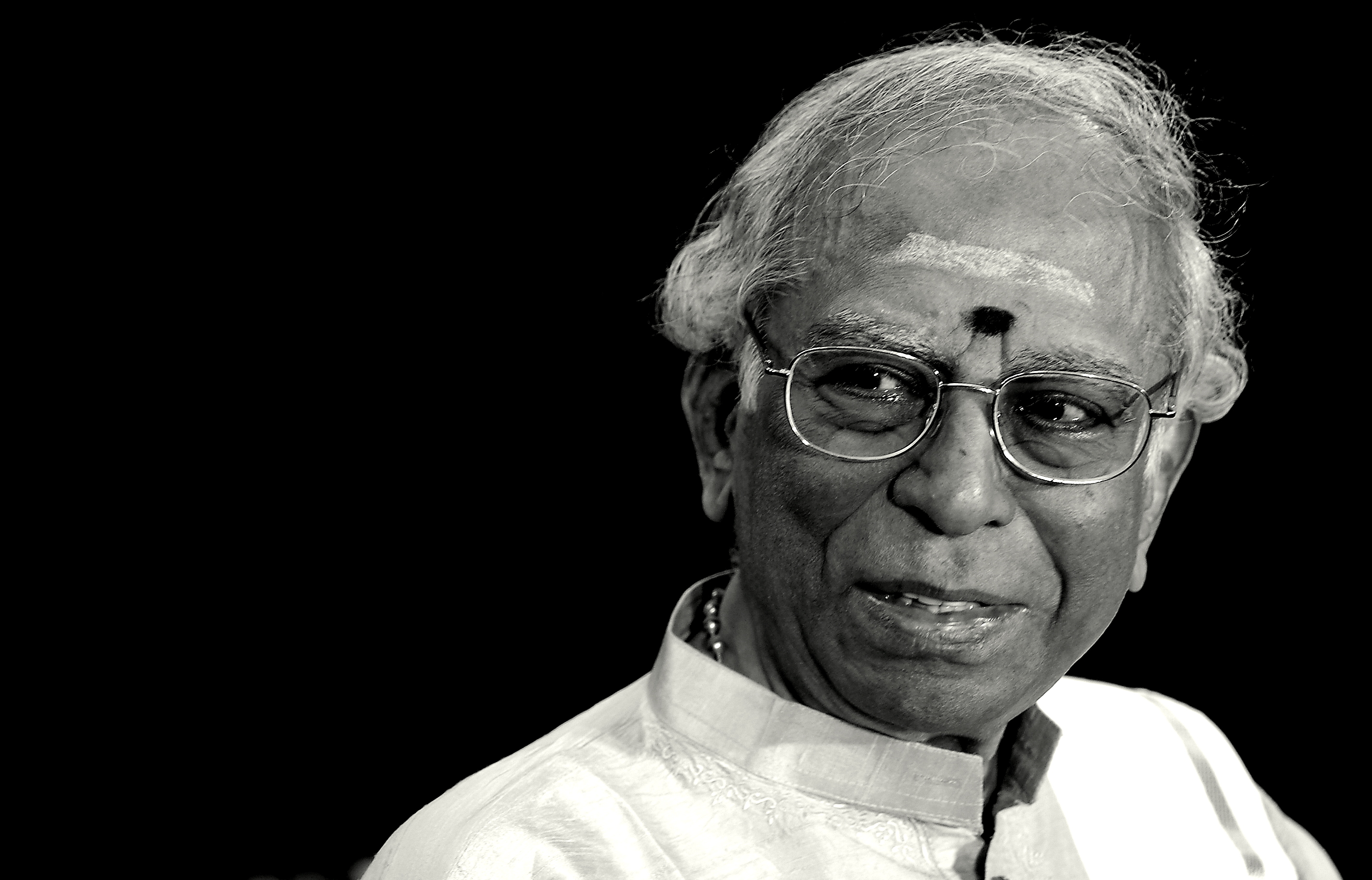 While there are various articles illustrating his musical journey, technique, and his several accomplishments, this is a tribute to him from a different perspective.
On his fifth death anniversary, in a conversation with Lalgudi Krishnan, his son and disciple, we try to get a glimpse of the person behind the persona.
Lalgudi Jayaraman as a father and as a guru
"He was my father, but first and foremost, he was my guru," says Krishnan as we begin our conversation.
"As a father I remember him being extremely busy. My first memory is of him entering the house with a violin in one hand and a holdall in another. In those days artists would have to carry with them their bedding, pillow and a little cushion for train journeys, "
"He was either travelling for performances or would be practising. He belonged to a different era. Today artists have the luxury of traveling well. He didn't have that and yet I have never seen or heard him complain once."
"For him music was the beginning and the end."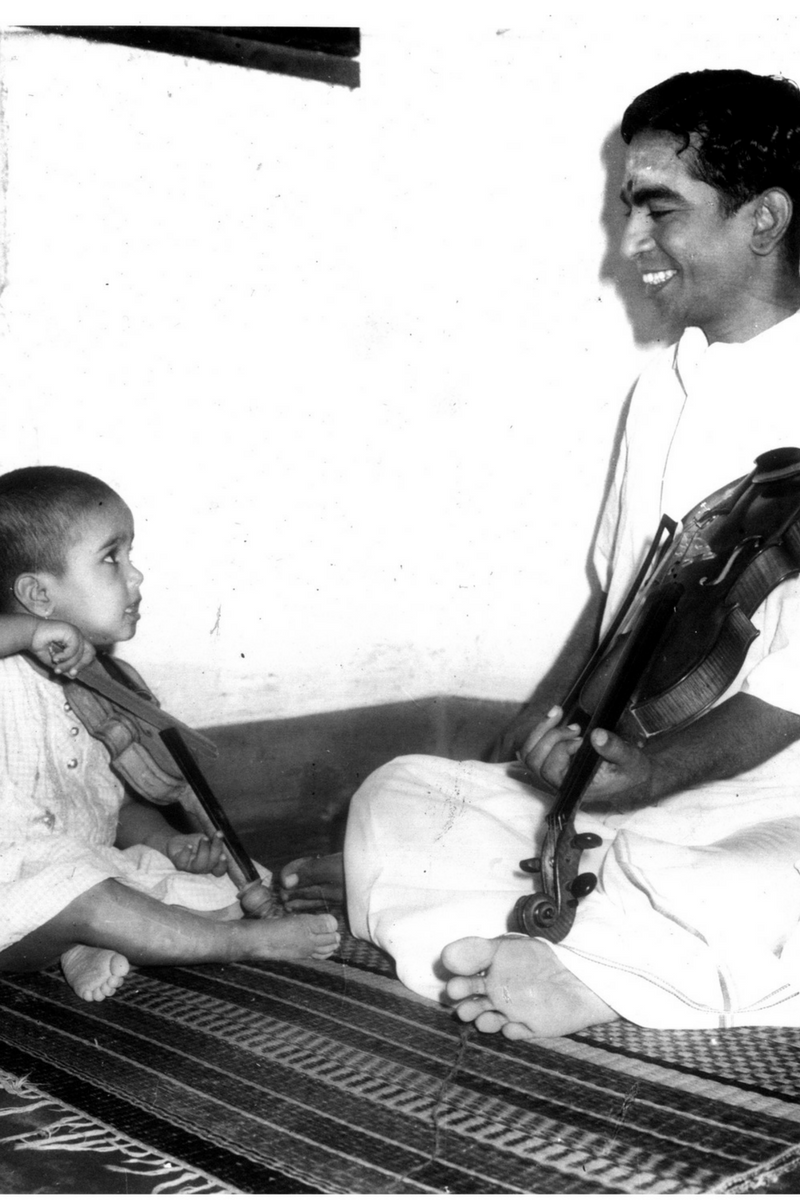 "As a child I could see how engrossed my father was in his craft. I viewed him as a serious person who was solely dedicated to his music. As my guru, initially, I was very scared of him. He was such a perfectionist that he wanted and expected the same from his disciples. He would undergo pain when he found us not performing to the level he expected of us and seeing him in pain would distress us."
Krishnan initially trained under his grandfather, who himself was a strict perfectionist, but gave some latitude to the grandson. In the late 70s Krishnan started actively training with his father and speaks of the memories from those days.
An unbiased teacher
For him, all of his shishyas were equal – once you have taken the violin in your hand, all other relationships seemed to vanish.
Krishnan speaks about how dedicated each one of them was towards the craft.
For them playing the violin was never a 'hobby', it was a way of life.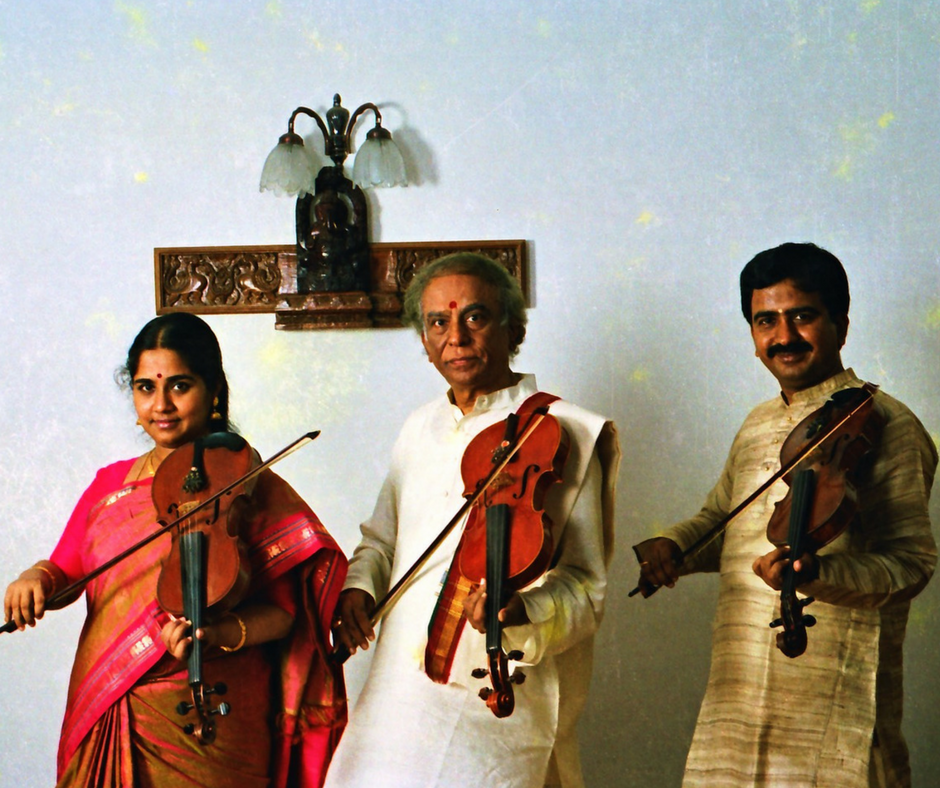 "Those were different times. We never questioned why we were asked to practise so many times. While I agree there were times when it was difficult and painful, eventually we started enjoying and looking forward to it," he says.
As a guru, Lalgudi Jayaraman was strict but never condescending. He was always willing to help his disciple understand the nuances of music. He would also often quiz Krishnan on a ragam or a technicality after a concert.
A unique trait that Lalgudi Jayaraman had was to take his disciples out of their home to an immersive camp for focused learning without any distractions. "Every year my father would take a group of disciples and his family on an experiential journey to Nandi hills. My mother, Rajalakshmi Jayaraman, would often joke, when he was not in hearing distance, that he was like the pied piper who would play the violin and have all of us, his shishyas, follow him."
While spending time away from the city amidst nature, Krishnan recounts how liberating the experience was.
"All we did was create music – different groups would practice under different trees. My father would walk around hearing each of us and correcting us. The only break we took was to have lunch and dinner."
As a Guru, Lalgudi Jayaraman was unforgiving, and yet the most loving person – who gave his disciples his all.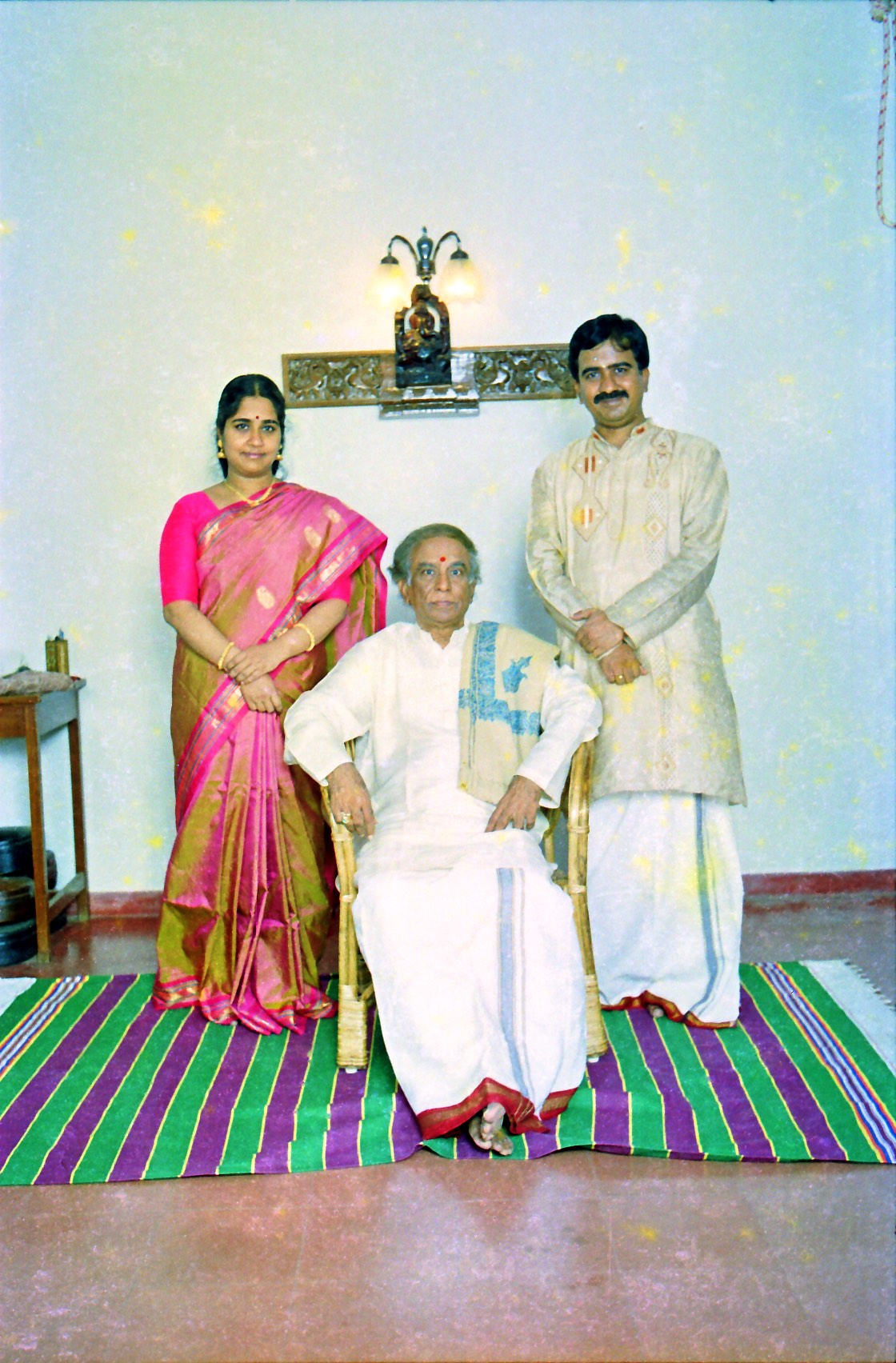 "I still remember my first solo concert. It was such a nervous experience for me knowing that my father was seated in the audience, not as my father, but as my guru. And in whatever capacity he was occupying that seat, let me tell you, he was never a passive audience."
Narrating an incident, which shows how he viewed all his shishyas, Krishnan says, "This was an afternoon concert at Krishna Gana Sabha where two of his disciples were preforming – Murali Srinivasan was accompanying SP Ram. My father, seated in the audience as usual, noticed that Murali hadn't tuned his instrument properly.
He started gesticulating at Murali, trying to tell him to tune his violin. Like me, naturally Murali was also very nervous and was unable to understand what my father was trying to convey."
In order not to lose focus, Murali then decided not to look at Lalgudi Jayaraman at all but to just focus on the singer and continued playing. "At the end of that composition, when Murali looked at the singer, he found my father standing in the wings, right behind the singer – pointing at his violin and asking him to tune it."
He might have been a very strict disciplinarian but the intention was always to get the best out of you, we are assured.
Commitment to the craft
For Lalgudi Jayaraman, everything was about music.
He would gauge the audience and play accordingly, but he never once took it easy or slacked.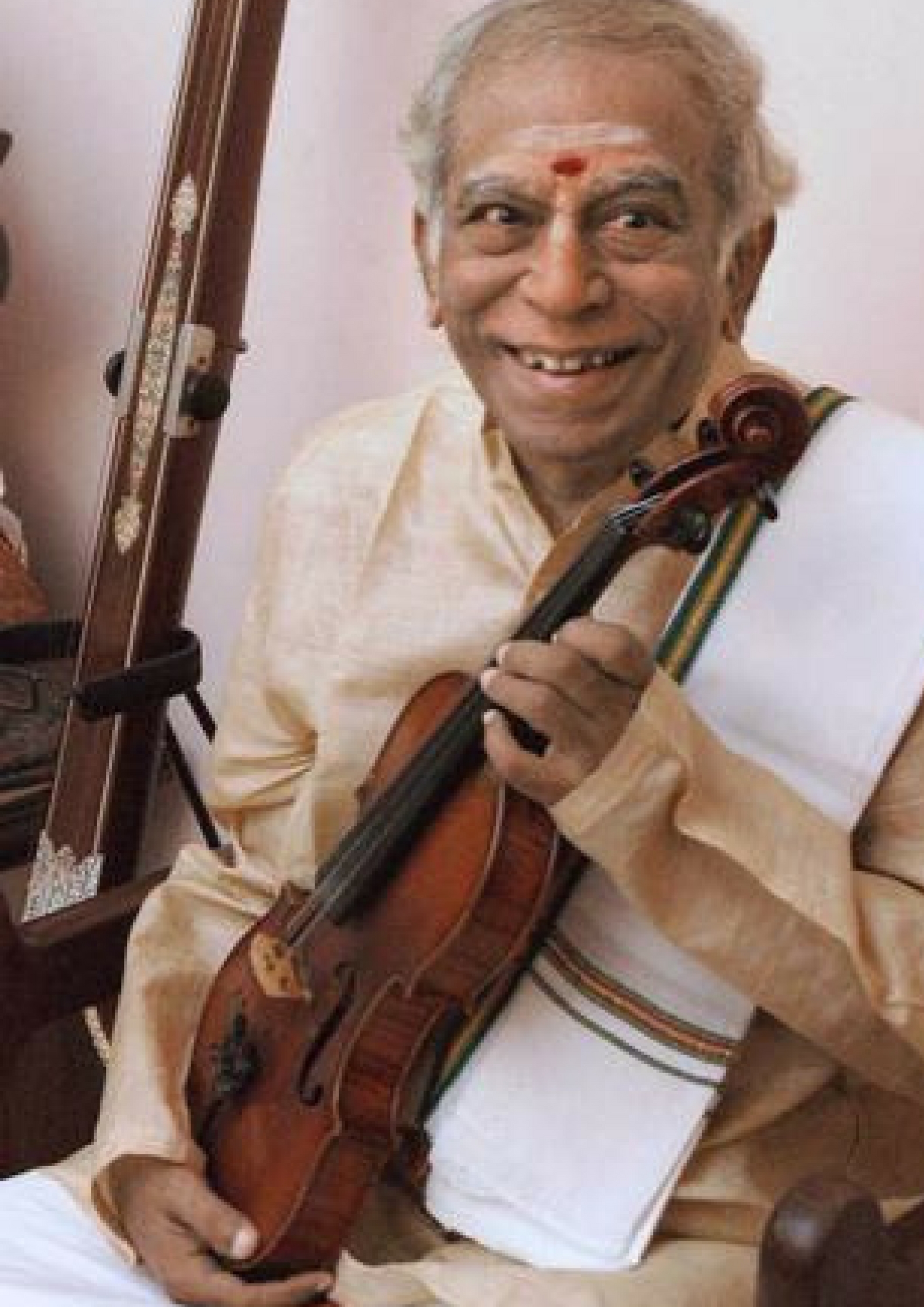 Krishnan spoke about this commitment while narrating an incident he remembers.
"While returning home after a concert in Krishna Gana Sabha he realised that he had forgotten to play a Thyagaraja Kriti. You won't believe what he did once he got home. He asked me to get his violin and he sat in the puja room and played one Thyagaraja Kriti – Aparadamula nOrva."
The significance of this specific kriti is that this is one in which Saint Thyagaraja seeks forgiveness for his sins from the lord. It was Jayaraman's way of seeking forgiveness from the father of Carnatic music after he missed playing one of his kritis. Such was his commitment to his craft. If anything he gave it 200%.
"For him there were no two images – public and private. He was the same always and expected the same from others."
Lalgudi as a husband – perfectionist in all things!
"It will be unfair if I do not mention my mother here. She would silently work behind the scenes to ensure that everything was in order."
"From preparing all the meals – not just for my father but all the co-artists – to sorting out his mails, to taking down messages from the numerous phone calls that he would receive, and of course managing the house with me, my sister and my grandparents – she truly held it all together."
"That he was demanding is not a secret. He used all his energy in perfecting his craft and my mother ably supported him by ensuring that everything else was in place."
"He wasn't ever very demonstrative but was extremely caring in his own way."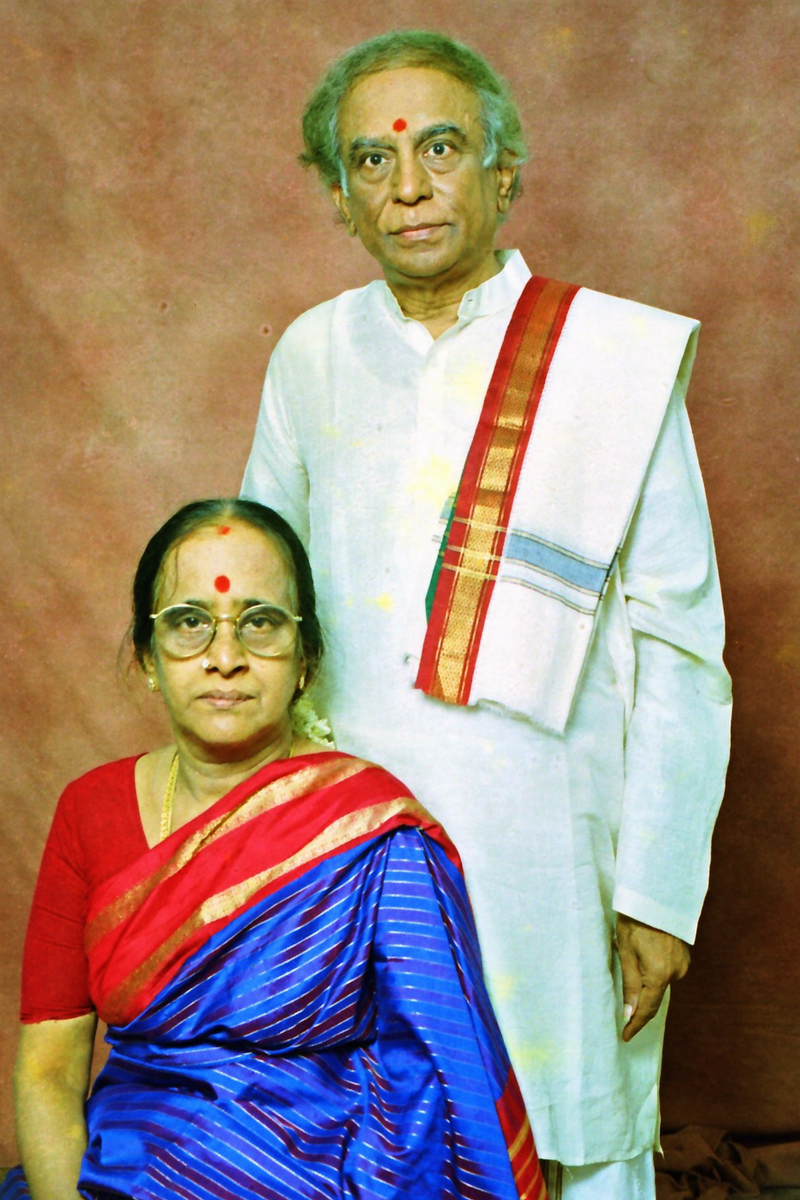 "Everytime he would play a new composition at a concert, her presence would matter," he said.
Music ran through his veins
"The stroke that he suffered impaired his eye-sight, writing, and voice. Despite that, during the period he was unwell he composed two-three varnams. My mother would help write down the notations. Each day, when his students would come, they would play it for him and he would make corrections to it."
What makes Lalgudi Jayaraman absolutely special is his humility.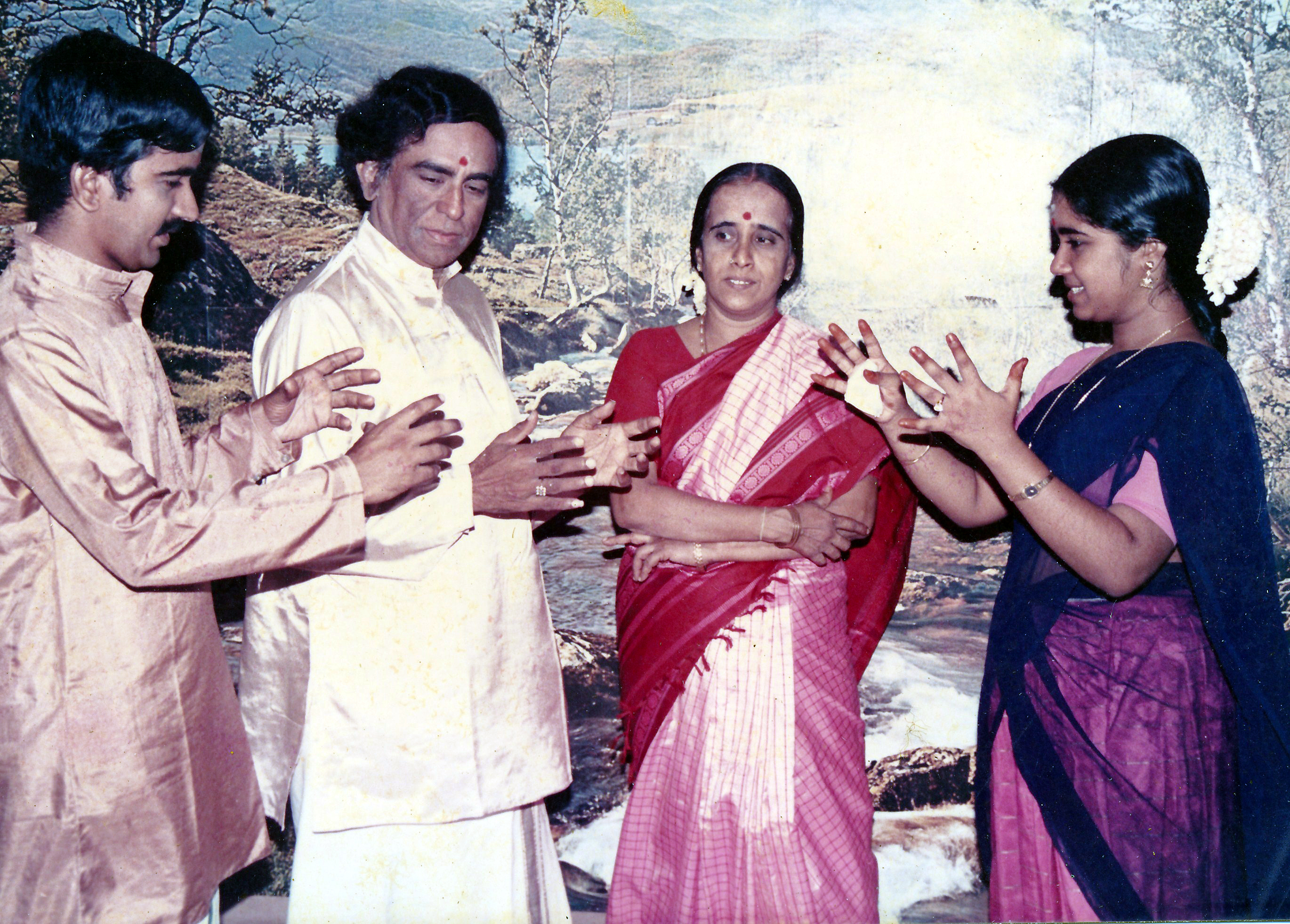 Until he breathed his last, it was only music that he devoted his life to and was always looking to get better. There was never a concert or performance that he came back from feeling that he had done great – he always felt like there was scope for improvement, it is often said.
While today is the fifth death anniversary of this legend, his music and compositions will always remain immortal. Artists of such breed are to be celebrated and venerated.
(Edited By Vinayak Hegde)
Cover Photo: Kartik Pashupati 
All Images Courtesy: Lalgudi Krishnan
Like this story? Or have something to share?
Write to us: contact@thebetterindia.com
Connect with us on Facebook and Twitter.
NEW: Click here to get positive news on WhatsApp!
We bring stories straight from the heart of India, to inspire millions and create a wave of impact. Our positive movement is growing bigger everyday, and we would love for you to join it.
Please contribute whatever you can, every little penny helps our team in bringing you more stories that support dreams and spread hope.