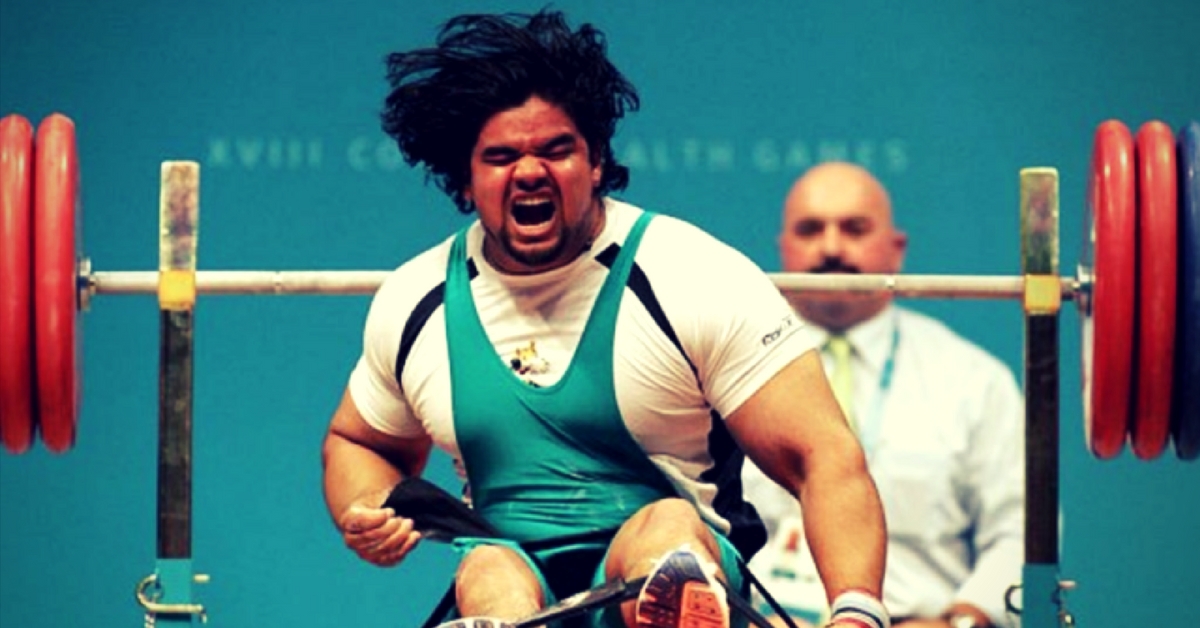 Despite no efficient training, an unqualified coach, no doctor or masseur, Para-powerlifter Sachin Chaudhary still clinched a medal for India!
Imagine representing your country at a world stage, without any proper training, an unqualified coach, no doctor or masseur and still clinching a medal!
Paralympic Athlete Sachin Chaudhary did exactly that at the Commonwealth Games 2018 – when he won bronze in the men's heavyweight powerlifting on Tuesday.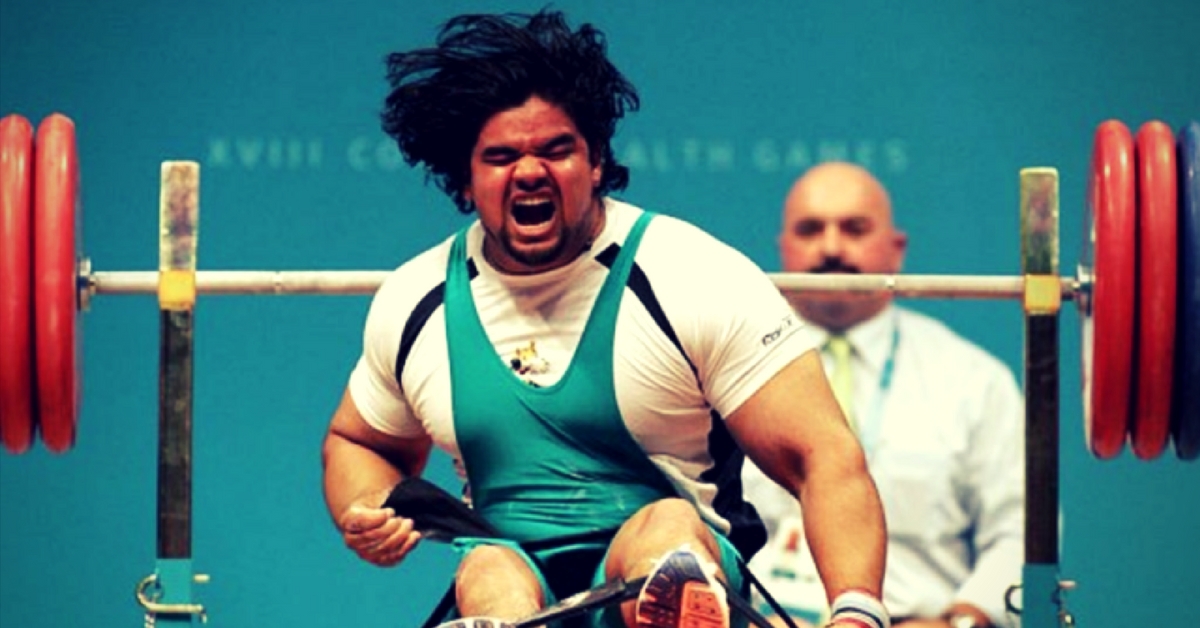 It was an edge-of-the-seat, nail-biting ordeal as Sachin lay with his lower body tied to the bench, and attempted a bench press at 201 kg, only to fail twice.
It was a 10-man final, but Sachin stood undeterred. He had to do it for himself, for the other para-athletes and his country.
With every bit of courage and strength left in him, he power-lifted it in the third attempt and won India's first medal in Para-sports at the Commonwealth Games.
Speaking to the Times of India, Sachin, who is part of the Target Olympic Podium (TOP) Scheme, said, "I'm extremely happy to win a medal for the country. This will go a long way in helping our athletes to get more support. All we need is some more consideration as we are ready to put all the hard work."
The 35-year-old Paralympic athlete is only one among the entire Indian contingent of para-athletes battling for their country at the world stage without any escorts by Indian officials.
These athletes, who are getting the step-brotherly treatment from their own country, are now helped by local volunteers at the Commonwealth Games.
It is important to note that these volunteers, who help right from fetching a cup of coffee to getting a face towel and navigating them around, are elderly persons.
At their age, they cannot be expected to help the para-athletes into and out of any vehicles. This responsibility is being shouldered by JP Singh – who has been flown in as the team coach.
However, athletes have complained about him not being a qualified coach.
Speaking to the Times of India, JP Singh acknowledged that he is not a qualified coach, but reiterated he knew his job, saying:
"I've been a shot putter during my playing days and represented India at an Asian track & field competition. During training, we used to bench press weights, and that's the same what these players do."
Sachin is a BA graduate who ran the 'Olympian Gym' in Meerut before it shut down. His struggles as a para-athlete in India reflect in his post-win interview.
"Because I'm in the TOP scheme I'm surviving. Otherwise, I have no job. I get some help from GoSports," he said.
While Sachin managed to win by defying all odds, the journey hasn't been easy for many other of his counterparts – who came close to winning the victor's crown but eventually lost.
Farman Basham, apart from being a four-time Olympian and doubling up as the coach, came fifth with 169.4 points after lifting 140kg in the second attempt in the para powerlifting men's light-weight category,
"We are here after training for just 12-14 days. We have a project officer in SAI, New Delhi but he gives us training time in Bengaluru whenever he feels like and that too after much persuasion. So, without his permission we used to remain idle at home," Basha told TOI.
Haryana's Ashok Kumar was moved to tears after he failed at lifting 160 kg twice and 171kg in his last and final attempt.
"If I had got a little more support, I could have won a medal," said Ashok.
Expressing his frustration over the lack of training facilities, Basha said how the athletes should have been provided with a training camp for at least six months.
"We got entries based on the IPC ranking and there was no selection by the Indian Paralympic Committee. Ashok had lifted 172 kg in Mexico six months back, and today he failed without any proper support," Basha told TOI.
---
Read More: Her Farmer Father Sold Their Buffalo So Punam Yadav Could Win Gold For India!
---
If that was not all, here's another revelation that has left us shocked. Our para table tennis players don't have a coach. They are resorting to seeking help from players and trainers of other contingents to train.
"Whom will they train with if they don't have a coach," a player told TOI.
If this doesn't make the hearts of true sports lovers and enthusiasts bleed, I don't know what will. These athletes are our own. They are at Gold Coast because they want to put the nation first.
If this happened to players of one of the other popular mainstream sports that is revered in India, people would be kicking up a huge ruckus. But now everyone stands silent. Para-sports or para-athletes aren't much of a priority, are they?
But it's time, we stand up and take notice. Sports in all forms and athletes, regardless of whether they are disabled or not, need to be given the same respect and required facilities.
If we can't make our very own athletes feel that they are equipped with all the support they need when they represent the nation on a global platform, what is the point of marvelling in their win now?
What is the point of feeling pride in the medals they have won for India when all we've done as a country is failed them miserably?
(Edited By Vinayak Hegde)
Like this story? Or have something to share?
Write to us: contact@thebetterindia.com
Connect with us on Facebook and Twitter.
NEW: Click here to get positive news on WhatsApp!