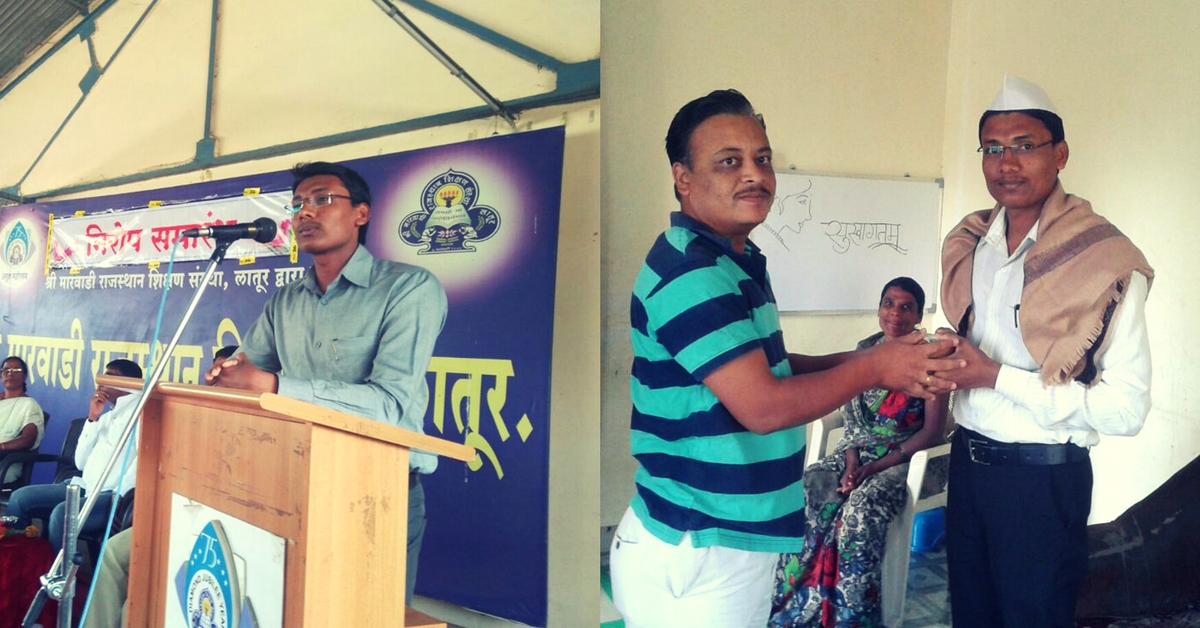 Despite two unsuccessful attempts, Mosin finally succeeded in January 2018. From Chief Minister Devendra Fadnavis to the regional media, Mosin was lauded for his performance. He received an appreciation letter from the CM very recently.
Mosin was always a little different from most kids his age. While most kids grew up around classrooms or playgrounds, Mosin spent most of his childhood and a better part of his adulthood in a brick kiln.
His father, his mother, his younger brother and his sisters were all brickmakers. As long as he could tell one word apart from the other, all Mosin did was make and lay bricks.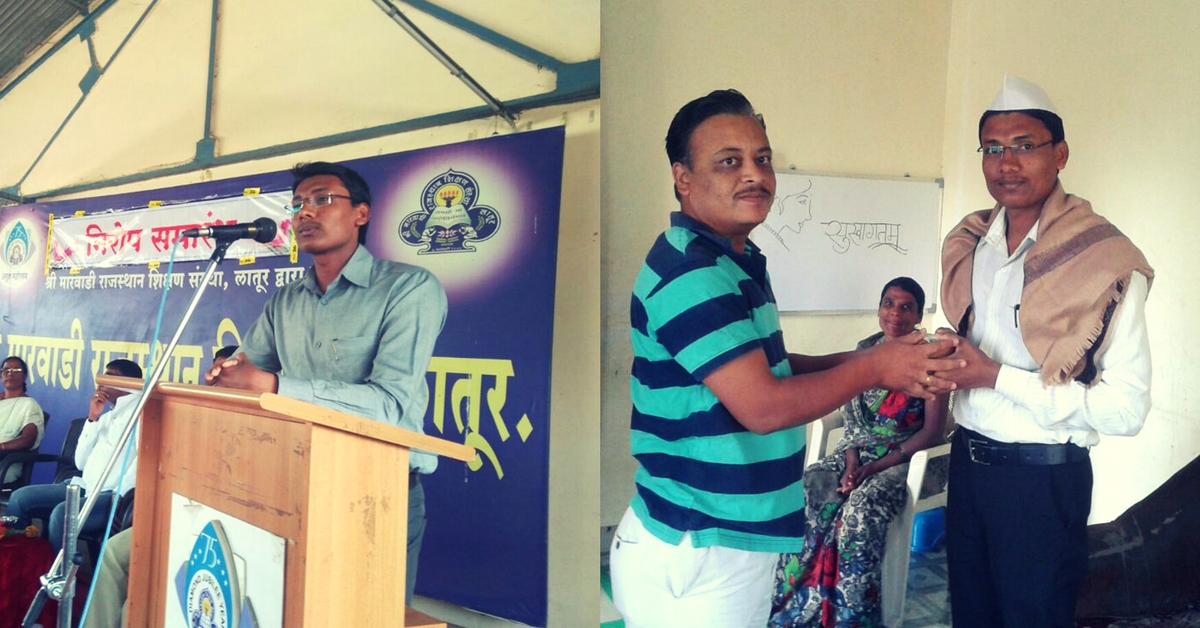 A usual day in the life of a young Mosin included waking up at 5 in the morning, rushing to the brick kiln to work until 7:00 am, then return home, freshen up and walk three kilometres to school. After which he would straight back to the brick kiln at 12 pm yet again and work until 9 pm.
The only time left to study was the night. And so, Mosin burned the midnight oil and studied until 2 am, just to wake up in three hours and continue his unforgiving routine.
Speaking to The Better India, Mosin recalls how his alcoholic father forced him to trade books for a spade and a brick leveller, saying education would do him no good.
But today, thanks to Mosin's determination, this son of a brickmaker became a Chartered Accountant (CA).
While his entire family, including his younger brother, who dropped out of grade 8, continue to work at the brick kiln, Mosin is the only one who could get himself out of this proverbial bonded labour.
But the road to achieving success wasn't easy. Mosin was in the fifth grade when the pressure to quit education made Mosin leave his house. It was at the same time that his maternal cousin, Sayyed Farooq, took Mosin to his own home.
Though it comes as no surprise that Mosin's aunt as well as her brother worked at the brick kiln and expected him to work to feed an extra mouth, one thing that made him stay was his brother's constant encouragement to Mosin to not give up on education.
"When I was with my parents, nobody allowed me to study. But at my aunt's place, my brother would encourage me. Till date, I live with my aunt. I visit home often but don't stay there."
When Mosin performed exceptionally well in Class 10, a teacher who employed his aunt to do menial household chores for additional income, was impressed. He recommended that Mosin study at Latur's famous Rajashri Shahu Maharaj Vidyalaya.
Until Grade 12, Mosin would walk a distance of four kilometres to and back from college to complete his education.
Monsoon months were difficult for Mosin's family because the brick kiln would shut down due to the incessant rains in Latur. But he had to find an alternate source of income. How else would he get through the day, buy required books or stationery?
---
READ MORE: The True Story behind Meghna Gulzar's Upcoming Movie Raazi!
---
From working at as a construction labourer to rag picking, Mosin did it all to get funds for his education, until he started working as an office boy at a CA's firm.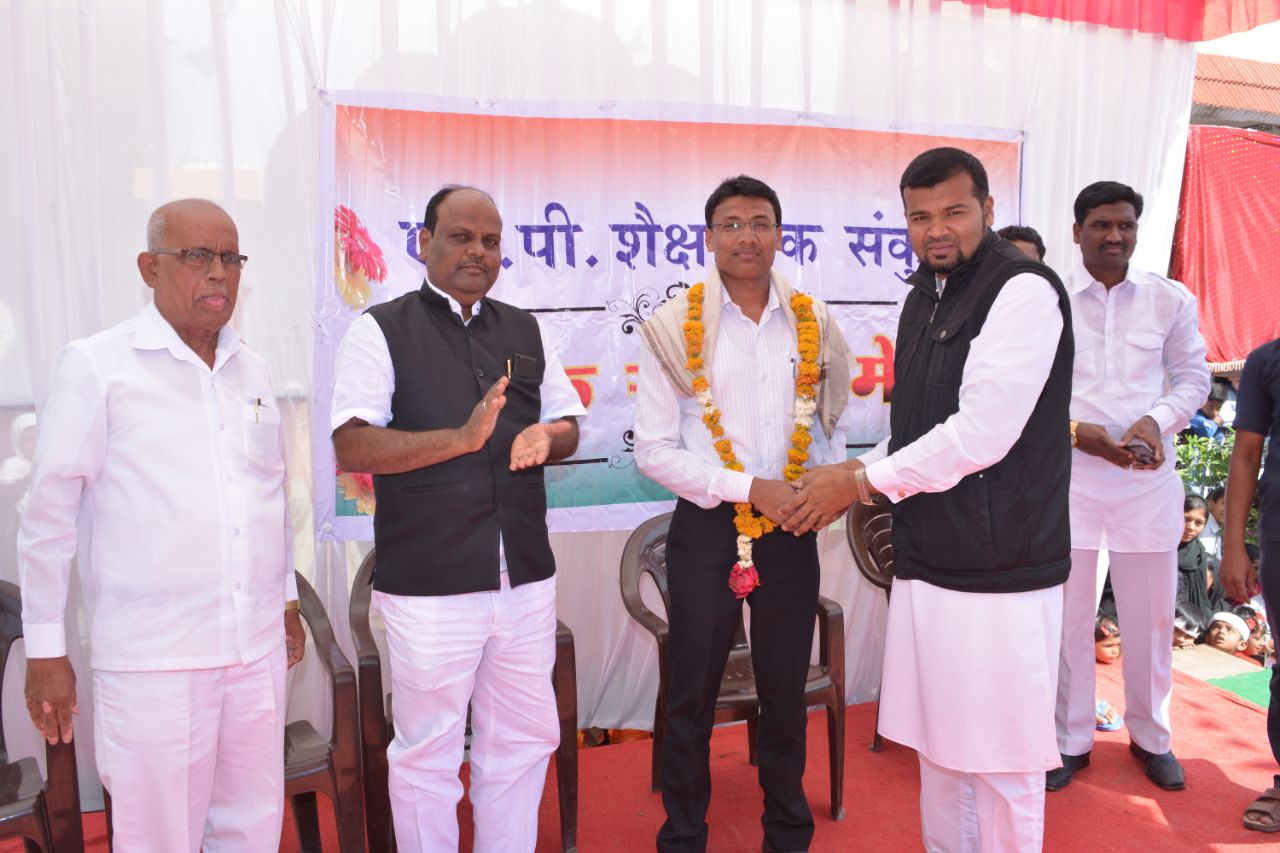 "I remember being awe-inspired by the amount of respect this man would receive and by how comfortable his lifestyle was. So I always wondered what he had done? After a quick chat with him one day, I realised it was education and education alone that could pull me out of the abyss of poverty. All one had to do was read books right?"
And so, Mosin joined the CA course run by the Institute of Chartered Accountancy. One of the prime reasons for selecting the field was also that it didn't require a lot of money to do it.
But at every step Mosin was met with strong resistance. When he walked up to the same CA asking for guidance to go about the course and request if the man would allow him to do the compulsory three-year internship required for the course with his firm, he was met with humiliation.
"I remember gathering courage and walking up to that CA and telling him 'I want to become a CA.' He looked down at me and said, 'People like you cannot be CAs. Neither can you afford, nor do you have the social standing to become one.'
"It hit me like a ton of bricks. How dare I, an underprivileged boy who cleaned the floors, computers and toilets of his fancy office and served tea and snacks dream of ever rubbing shoulders with a CA like him?"
Despite the man's constant personal jabs at how Mosin was 'incapable' of doing the course and how he should continue to 'scrub floors,' Mosin stood undeterred.
He left that office never to return again. He applied to several other firms until Shinde Chavhan Gandhi & Company decided to give him a chance.
When the time came for Mosin to register for the IPCC course of ICA, he was left with no money. In an unthinkable move, his brother, Sayyed Farooq, who had just gotten engaged, decided to sell his engagement ring to pay the registration fees of Rs 10,000/-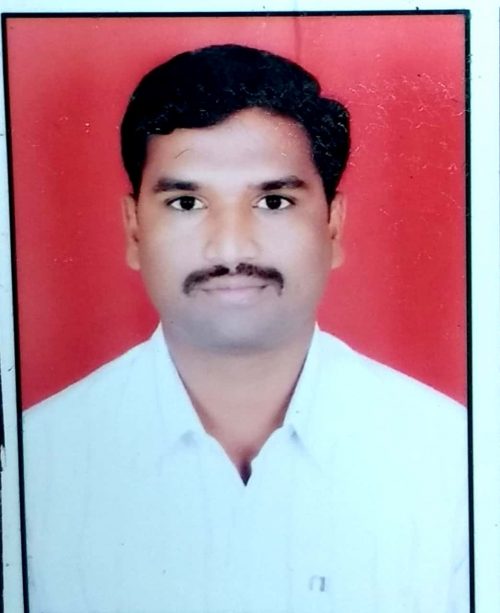 Mosin cracked his IPCC in the first attempt without any coaching. His daily earnings of Rs 100 – 150/- were also spent on buying study material and paying exam fees.
So he would survive on a packet of biscuits or a vada pav. When Mosin required money for his CA Final coaching, Farooq would give him Rs 2,000 – 4,000 per month from his savings.
Mosin knew if he failed the final exam, he wouldn't have enough money to give re-exam again after six months.
Despite two unsuccessful attempts, Mosin finally succeeded in January 2018. From Chief Minister Devendra Fadnavis to the regional media, Mosin was lauded for his performance. He received an appreciation letter from the CM very recently.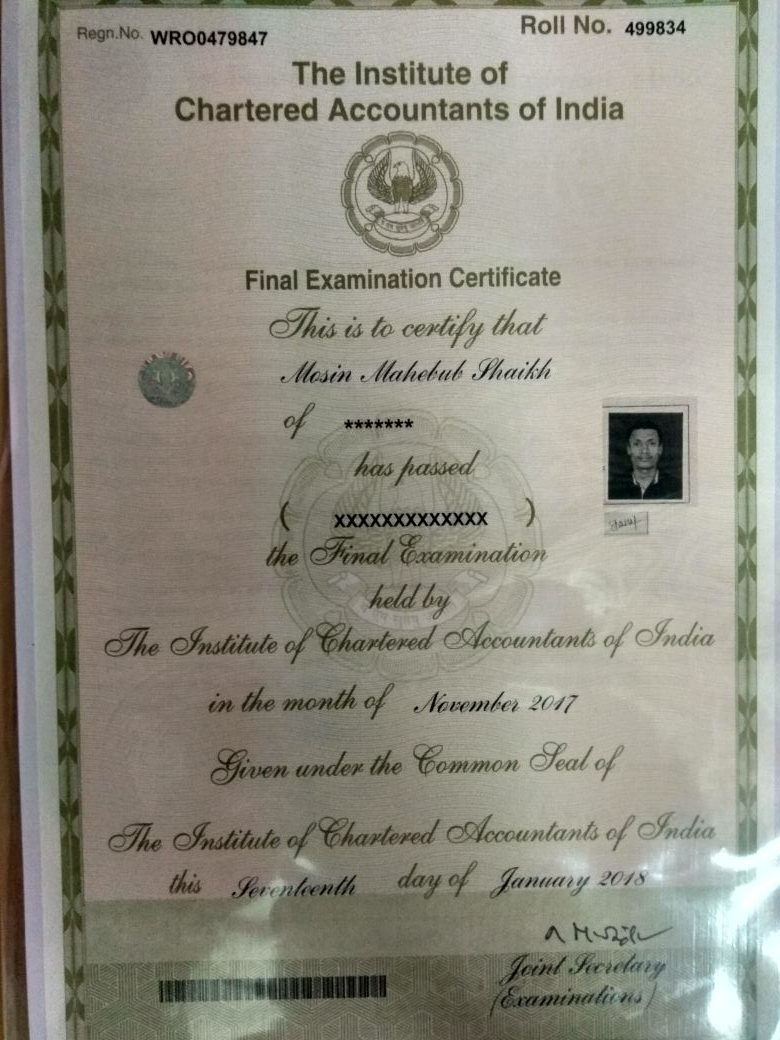 He has become a shining example for thousands of underprivileged kids who want to pursue professional courses but don't have the financial backing.
It's been two months since the results came out, but not much has changed, says Mosin. "My financial status has still not changed though. People have definitely appreciated me a great deal and now and then I go to schools and colleges around Latur for felicitations and speeches to share my journey. But I am yet to repay my mounting debts."
These debts include Rs 2 lakh to be given to the Shinde Chawan office, from where he borrowed to pay for his financial classes, Rs 50,000 from his brick kiln owner for his sister's marriage and over Rs 1,50,000 to give his brother Farooq.
"I am a CA today, but my mother continues to do household chores, and my family continues to work at the brick kiln. I still don't have the money to ask them to quit and do something else. Though this is just the beginning, I am sure in the next four years, once I have cleared these loans, I will be able to give my family the life they deserve."
One ray of hope comes in the form of a partnership that the Shinde Chawan Gandhi firm has offered.
While his family may not know what his degree stands for or what he has managed to achieve, they are happy that Mosin has fulfilled his dream.
No more does Mosin walk long distances. Farooq broke the fixed deposit (FD) of Rs 60,000 he created for his daughter's wedding in the future to buy him a motorcycle.
"CA Sir shouldn't have to travel by foot when he enters his new company," as Farooq had said with tearful eyes to Mosin.
"When I struggled for months to clear my CA, everybody around me kept telling me how I should stop. They told me I should work as a peon with dignity than aim for the stars. It took me five years and three attempts to find my light at the end of the dark tunnel. I cannot thank my brother, Farooq for his undying support for pushing me through," says Mosin.
Everytime Mosin shares his story he always fumbles while answering the question about what his motivation was. "When I started out, I didn't even know what 'motivation' meant. There was never enough time to sit down, contemplate or draw inspiration from role models. The unending loop of work-home-study, never allowed me to seek motivation outside," he says.
Mosin smiles as he recalls the day he knocked the doors of a famous politician in Latur when wanted to join the CA course. " All I asked for was a loan of Rs 5000. I assured him I would return the money. But to no avail. The same man calls me often to ask if I could go for any felicitations now. But I don't remind him of how he treated me when I didn't have a degree," smiles Mosin.
Bidding adieu, he leaves us with one message, "For all those who use their financial condition as an excuse to not aim higher in life, I want to tell them that a man can be poor by his circumstances, but not by his thinking or intelligence. The day you start thinking poorly you won't ever be able to achieve what you set your heart to. If my story even inspires two bricklayers or underprivileged students to rise in academics and chase their dreams, my life will reach its goal."
If Mosin's story inspired you, get in touch with him at ca.mosinshaikh@gmail.com or WhatsApp him at 9923881484
(Edited By Vinayak Hegde)
Like this story? Or have something to share?
Write to us: contact@thebetterindia.com
Connect with us on Facebook and Twitter.
NEW: Click here to get positive news on WhatsApp!
We bring stories straight from the heart of India, to inspire millions and create a wave of impact. Our positive movement is growing bigger everyday, and we would love for you to join it.
Please contribute whatever you can, every little penny helps our team in bringing you more stories that support dreams and spread hope.
Tell Us More