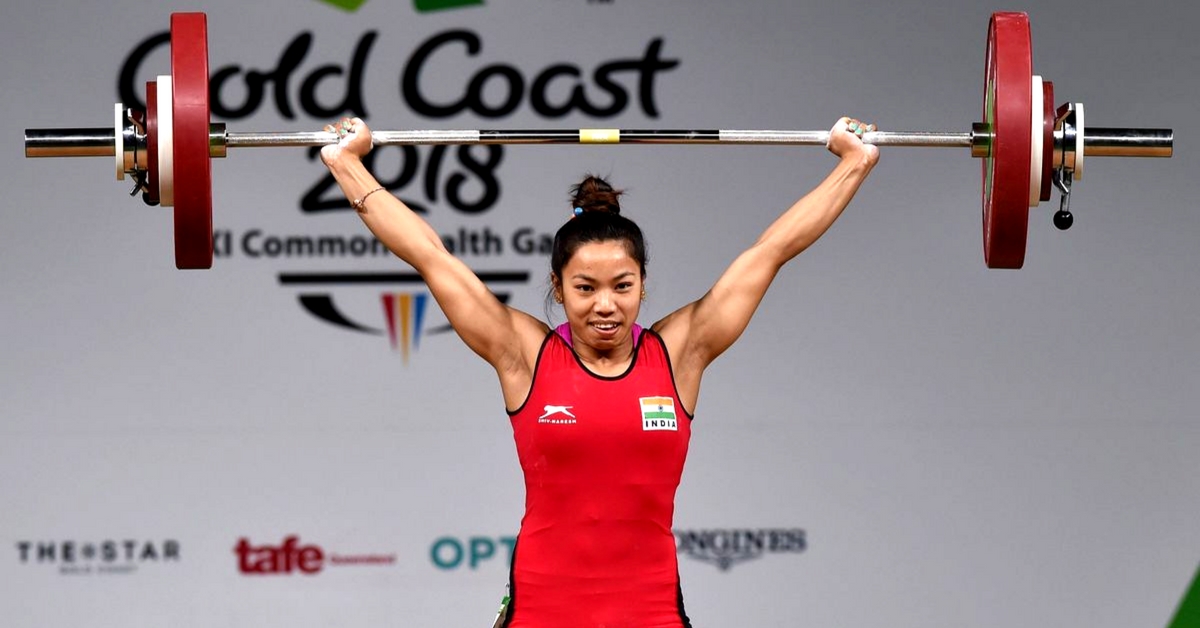 Women weightlifters from Manipur don't just make up the numbers in India's weightlifting squad, they make their presence felt with power-packed medal-winning performances.
After Mirabai Chanu and Sanjita Chanu made India immensely proud with their gold-winning victories at the Gold Coast Commonwealth Games (CWG 2018), a Facebook user wrote,
"Well done, Chanu and Mirabai. Delhi may ignore Manipur (record 100 days lockdown), but the valley of Imphal always fights for the pride of India in sporting arena."
These words were a reminder of the remarkable number of sporting champions that have emerged from Manipur despite the tiny state being frequently ravaged by conflicts and lockdowns. Among these success stories, none is more famous than Mary Kom – the five-time world boxing champion and Olympic bronze-winner – who has inspired a generation of Indian sportswomen.
However, boxing is the not only sporting arena in which the state has produced champions.
Manipur also has a formidable legacy is weightlifting — lifters, especially women, from this tiny state make their presence felt with power-packed medal-winning performances.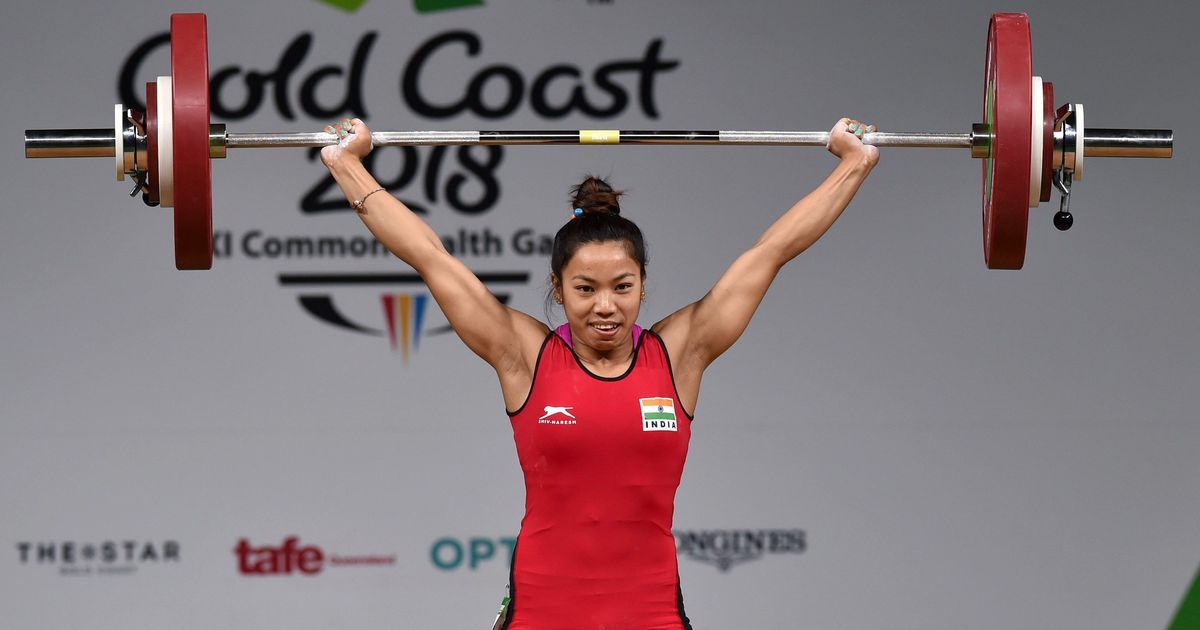 Much before the two Chanus came into the limelight, there was Nampeirakpam Kunjarani Devi. The first woman lifter from Manipur to gain international recognition, Kunjarani's triple silver-winning effort in the Women's World Weightlifting Championships at Manchester in 1989 sparked off a revolution in Indian women's weightlifting.
In the years that followed, Kunjarani took part in seven consecutive world championships and won silver medals in six of them. Since then, she has won more than 50 international medals, including a gold at the Melbourne Commonwealth games in 2006. Unsurprisingly, her heroics have become a part of Manipur's sporting folklore and inspired hundreds of her fellow Manipuris to take up the sport.
As such, Kunjarani, who is yet to announce her retirement, has played a key role in nurturing Manipur as a hub for women weightlifters. The immense impact of this guidance is clearly visible in the state's humongous medal haul in the last decade.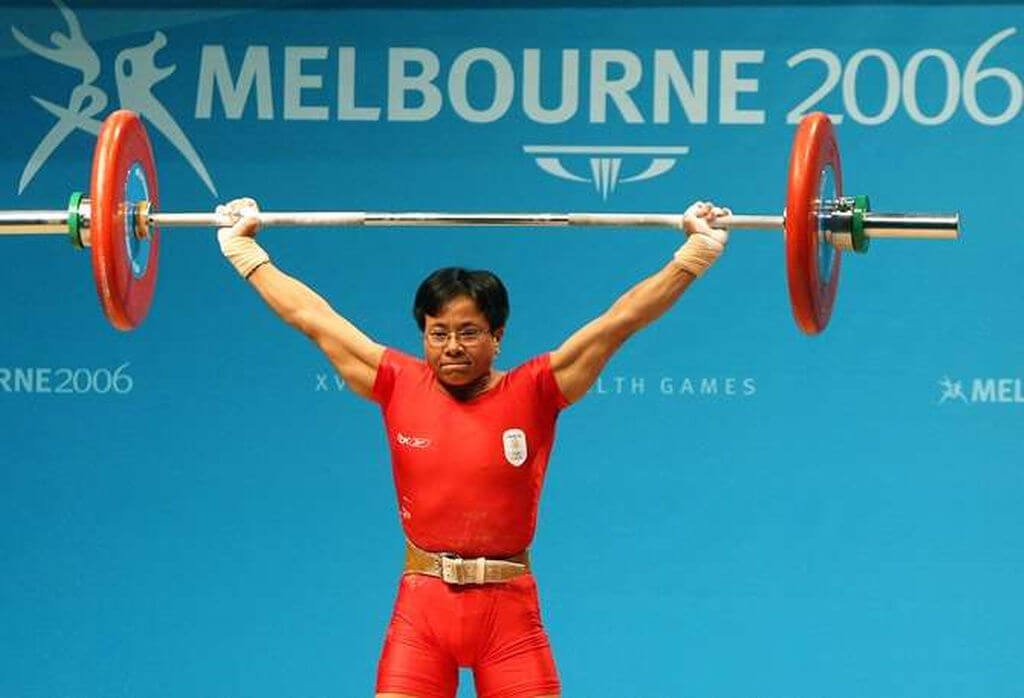 In 2002, Sanamacha Chanu scooped up three gold medals in the women's 53-kg at the Manchester Commonwealth Games, on par with the exploits of Kunjarani in that edition medal-wise. Four years later, Yumnam Renubala Chanu won the gold medal while Laishram Monika Devi picked up a silver at the Melbourne Commonwealth Games.
Another Manipuri lass, Ngangbam Soniya Chanu, won silver at the New Delhi Commonwealth Games in 2010. More recently, both Sanjita and Mirabai won. They are protégés of the now 50-year-old Kunjarani, who was there in Glasgow during the 2014 Commonwealth Games, egging on both Sanjitha and Mirabai as the coach of the Indian weightlifting team.
"I wanted to be like her. We all did," Mirabai has often said while speaking about mentor Kunjarani. Interestingly, the talented young weightlifter had the honour of breaking her idol's 12-year-old national record during the trials for the 2016 Rio Olympic Games, lifting a total of 192 kg.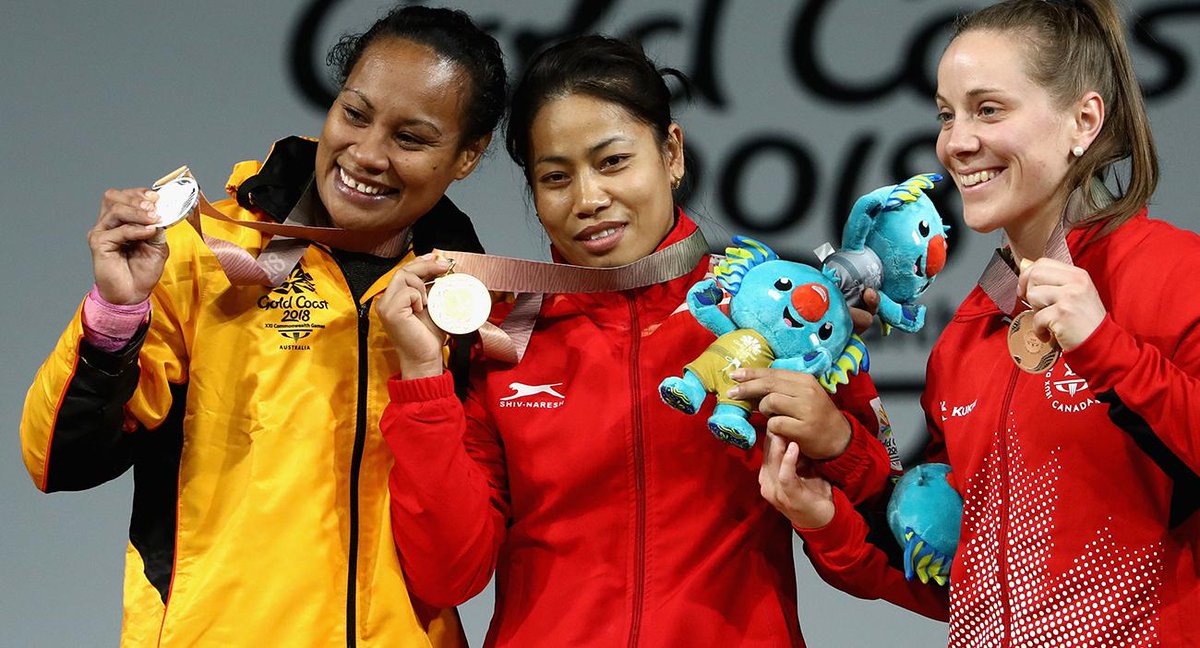 Today, there are so many talented weightlifters in Manipur that many of them have started wearing the colours of other states in National championships.
"Over the past few years we have given at least 20-25 No Objection Certificates (NOCs) to our weightlifters. As we had many good lifters, especially women, we couldn't give a chance to all," Ranjan Singh, Manipur coach told Times Of India, explaining that there are just a handful of state weightliftng teams who are competing without a Manipuri in their ranks.
However, while Kunjarani Devi may the catalyst powering Manipur's weightlifting revolution, it isn't the only reason why the state has earned the title of `mini powerhouse of sports in India'.
In Manipur, sports is considered a way of life and community service, not just a hobby, and begins from grassroots levels.There are over a thousand localised sports clubs across the state, most of which are funded by local communities and run by volunteers providing their services — from former sportsmen and sportswomen training youngsters to donors offering equipment, paying for meals and helping send trainees to tournaments outside the state.
These clubs form the backbone of Manipur's strong sports culture and are the reason why the small state has produced 18 Arjuna awardees!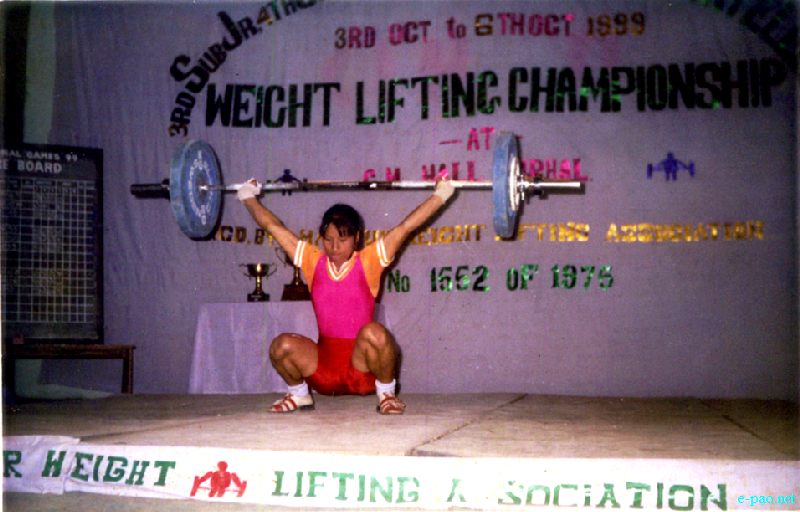 Former players also point out another sad but practical reason for why sports is popular in the state — unemployment. Many aspiring Manipuris come from humble backgrounds and for them, excellence in sports is a way of getting stable jobs in either the government or in the private sector. This helps them ensure a livelihood while pursuing a career in their chosen sport.
Interestingly, according to weightlifting experts, Manipuri women are able to squat more efficiently, lift heavier weights and balance better owing to their physique having a low centre of gravity. Beyond that, however, it's all the sweat, toil and determination they put into their training.
With the Asian Games in Jakarta coming up later this year and the 2020 Tokyo Olympics not too far away, here's hoping that Manipur's extraordinary winning streak in weightlifting continues to flourish in the times to come.
---
Also Read: Ignored for Arjuna Award, Sanjita Chanu Stakes Claim With India's 2nd Gold at CWG 2018!
---
Like this story? Or have something to share? Write to us: contact@thebetterindia.com, or connect with us on Facebook and Twitter.
NEW: Click here to get positive news on WhatsApp!