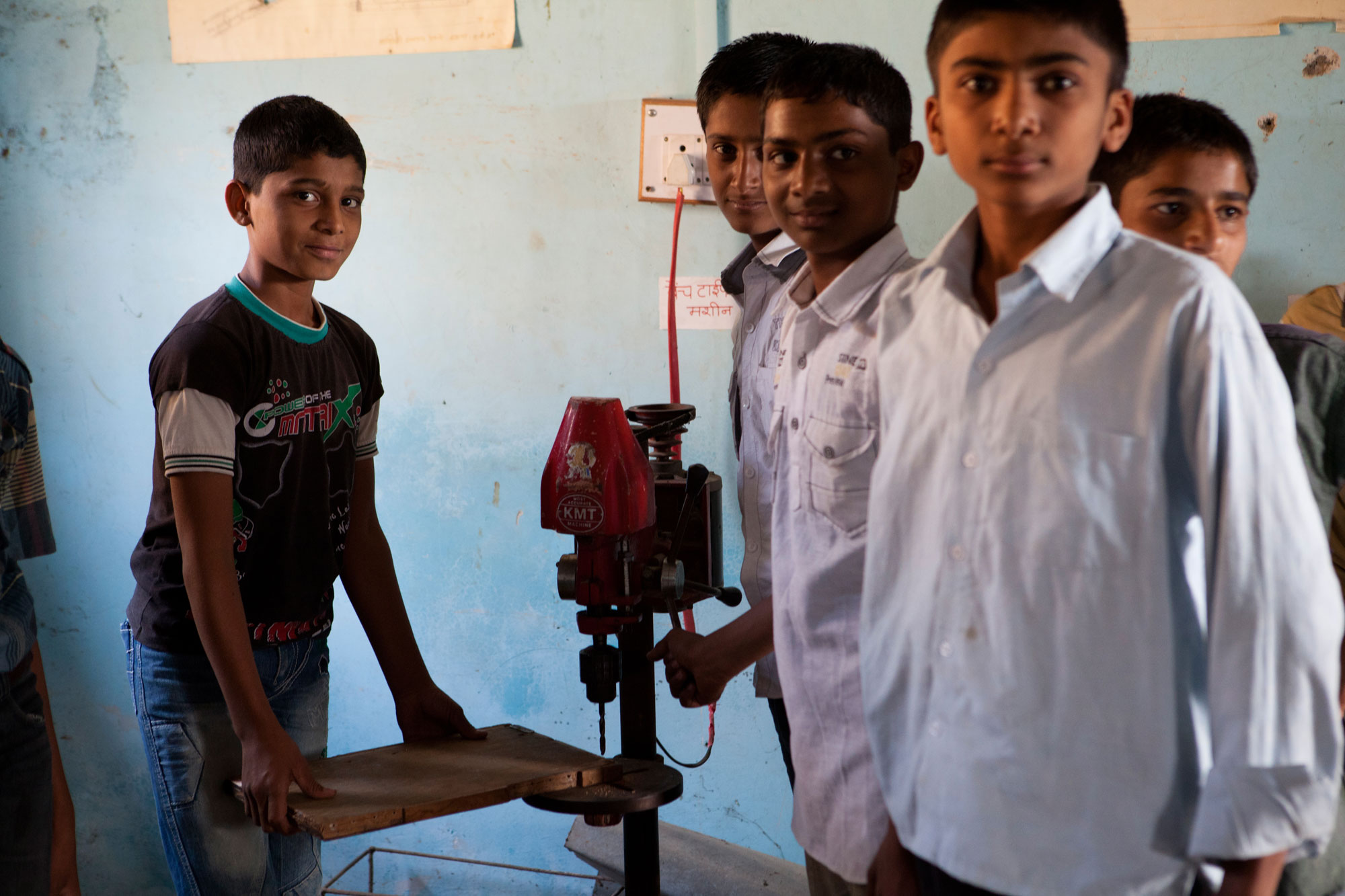 Ravi Verma and Sapna Kedia explain why, while men have more privileges than women, the costs of masculine norms may be steep not only on girls and women, but also on young boys and men.
Much of the current discourse around achieving gender equality revolves around the need to address the specific vulnerabilities of girls and women. This is for good reason, as there continues to be persistent discrimination against and violence towards women and girls.
Adolescent girls and women are more at risk of HIV infection; more susceptible to harmful practices such as child marriage, early/forced marriage and female genital mutilation; more likely to be excluded from education, subjected to intimate partner and gender-based violence, and prone to bear the greater consequences of an unintended pregnancy.
It is true that men and boys, on average, have more privileges and benefits than women and girls; however, in many cases, it is possible that the costs of masculinity exceed its benefits and privileges.
All men are not equal
Male privilege is not equally distributed to the advantage of each man. Low-income men, men outside the traditional power structure, men who hold alternative views, homosexual and bisexual men, and other specific groups of men are subject to discrimination.
Recent research also demonstrates that while men and boys may have greater privileges over women and girls, masculine norms come with a mix of privilege as well as personal costs that are reflected in the mental and other health needs of men.
It is important to examine these costs of masculine norms, not only on girls and women but also on young boys and men.
_________________________________________________________
Related article: Want empowered women? Start thinking about how to help young men.
_________________________________________________________
Men see it as a zero-sum game
Evidence suggests that men who commit violence against women feel that rights for women mean the loss of rights for men.
The data also show that men with economic stress – those who don't have much income or work – are less likely to be equitable, as are men who have experienced or witnessed discrimination during childhood. On the other hand, men who have witnessed joint decision making or men's participation in households are more likely to be equitable.
The relationship between masculinity and gender-based inequality is complicated by men's own vulnerability and inability to exert 'male dominance and power'; their feeling of incompetence manifests in the form of violence, son preference, discrimination and control.
This, in turn, has a real and long-lasting impact on their lives as well as on the lives of women and girls; it inhibits the creation of respectful and equal relationships.
Gender socialisation has an impact on men's health as well
Literature suggests that differences in gender socialisation–more than biological differences–impact the health and development of boys and girls.
Far too many boys approach adolescence with body image anxiety, having experienced and/or witnessed violence, dropped out of school, adopted sexually risky behaviour or practised other risky behaviours because they believe that they must do so to be seen by their peers and their communities as 'real men'.
According to international health data, the major difference between adolescent boys and girls is that boys generally show higher rates of mortality (death), while girls in most regions show higher rates of morbidity (diseased or sick).
Furthermore, there are significant differences in the causes of mortality and morbidity that boys and girls face. Boys worldwide show higher rates of mortality and morbidity from violence, accidents and suicide, whereas adolescent girls generally have higher rates of morbidity and mortality related to reproductive tract and pregnancy-related causes.
The evidence for men's disproportionate burden of ill-health has been clear since the first Burden of Disease calculations. Recent Disability Adjusted Life Years (DALY) figures on men's health find that much of this disease burden is due to health problems associated with gender socialisation.
Traffic accidents (where bravado and alcohol use come into play), injuries (associated with the workplace and with intra-gender violence), homicides (the vast majority because of intra-gender violence) and cardiovascular diseases (associated in part with stress and lifestyles) account for the top 10 DALYs globally.
As per the DALY data, the greatest gender-driven risks are seen in four areas: tobacco, alcohol, road traffic injuries and violence. Risk-taking in these areas tends to be associated with aspects of masculinity.
The pressure to be tough also creates taboos around health-seeking behaviour by men. In most countries, girls are more likely to be attuned to health problems, whereas boys may be more likely to ignore or not report them, diminish their importance and not seek health services when they need them.
Gender norms aren't changing for boys
It is also important to be cognizant of the contradictions being caused by changing gender norms. Parents encourage their girls to play sport and build things, but many find it unsettling when their young boys want to trade a football for a doll.
There are far more incentives for women to act masculine than there are for men to act feminine.
The masculine mystique has receded less than the feminine mystique. Men are still dealing with tremendous pressure to be 'men'. There are far more incentives for women to act masculine than there are for men to act feminine. DALY figures from some countries suggest that risk profiles change as women become more empowered.
In recent years, the trend in industrialised countries has been toward nearly equal rates of substance use by adolescent boys and girls.
We see a growing trend of women adopting risky behaviours traditionally associated with men. Thus, greater gender equality in many industrialised countries may imply that substance use is equally a problem for men and women.
Men should enter the gender equality movement knowing they are privileged; they must handle this privilege without infringing on the rights of women, girls and other men. (Photo courtesy: Charlotte Anderson)
Focus on the boys as well
Increasingly, many proponents of gender equality are emphasising the need to constructively engage men and boys. It is important to work with men and boys (alongside women and girls) for two reasons:
For the purpose of gender equality, young boys and men must be a part of that process.
To address the context-specific needs and vulnerabilities of boys and men themselves.
It's not an either-or solution
Looking at what is unique about boys often requires comparing them with girls and highlighting areas where boys have higher rates of morbidities or mortality than young women.
However, these comparisons can be problematic, leading to a polarising and simplistic debate about who suffers more or which gender faces greater health risks and so on.
Such comparisons may also downplay some crucial similarities between adolescent girls and boys. Calling attention to the needs and realities of adolescent boys and men should not imply that the goal of empowering girls and women has been achieved.
Men, for their part, should come into the gender equality movement knowing that they are privileged and not from the perspective of being a victim. They should know how to handle their privileges without infringing on the rights of women, girls and other men.
It's important for everyone to realise that this is not a zero-sum game.
(Written by Ravi Verma and Sapna Kedia)
About the author: Ravi Verma is Regional Director for the International Centre for Research on Women's (ICRW) Asia Regional Office in New Delhi. Sapna Kedia works as Technical Specialist with the International Center for Research on Women (ICRW). She specializes in qualitative research.
We bring stories straight from the heart of India, to inspire millions and create a wave of impact. Our positive movement is growing bigger everyday, and we would love for you to join it.
Please contribute whatever you can, every little penny helps our team in bringing you more stories that support dreams and spread hope.