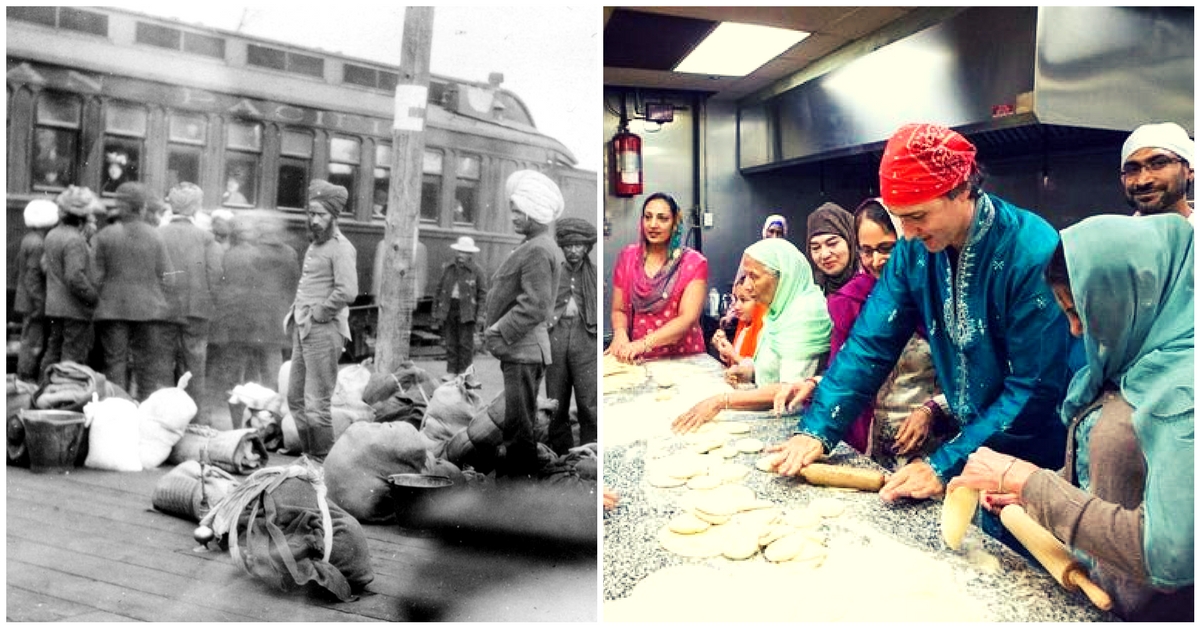 Few people know the fascinating, if chequered, story of Indian immigration to Canada — a tale of hostility and heartache, of tenacity through ups and downs and, finally, of finding a place to call home.
With the Canadian Prime Minister Justin Trudeau's on his first visit to India, the intricate relationship between the two countries has become the subject of many articles and discussions. One of the topics that consistently hogged the spotlight in these discussions is Canada's strong and spirited Indian diaspora.
Starting with just a few immigrants landing ashore in Vancouver, Indo-Canadians now comprise one of Canada's largest and most well-integrated immigrant communities.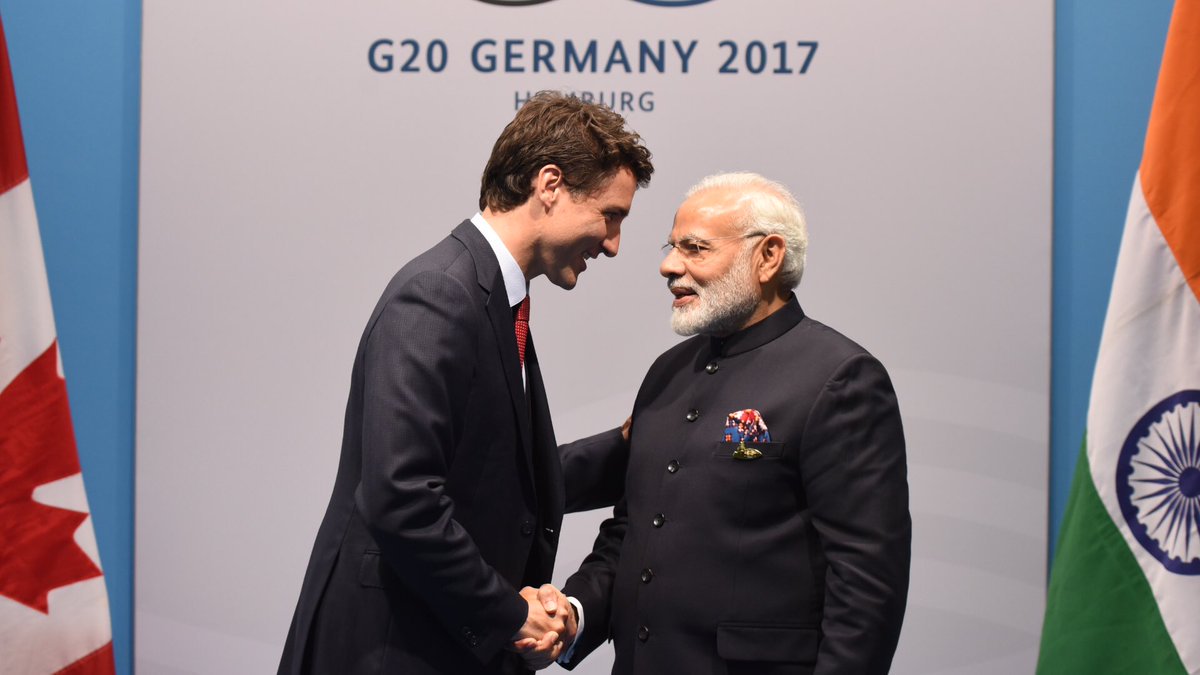 In fact, from 'Super Sikh' Nav Bhatia (the 58-year-old is the most famous Indian face on Canada's NBA circuit) to Ajay Agrawal (the University of Toronto professor is a prominent figure in the field of machine learning), the community has been marking historic highs for several years now.
Interestingly, in a first in Canadian history, 19 persons of Indian origin have been elected to the House of Commons, of whom 17 represent Trudeau's Liberal Party. The Canadian PM has also rewarded four Sikhs with key Cabinet berths.
Yet few people know the fascinating, if chequered, story of Indian immigration to Canada — a tale of hostility and heartache, of tenacity through ups and downs and, finally, of finding a place to call home.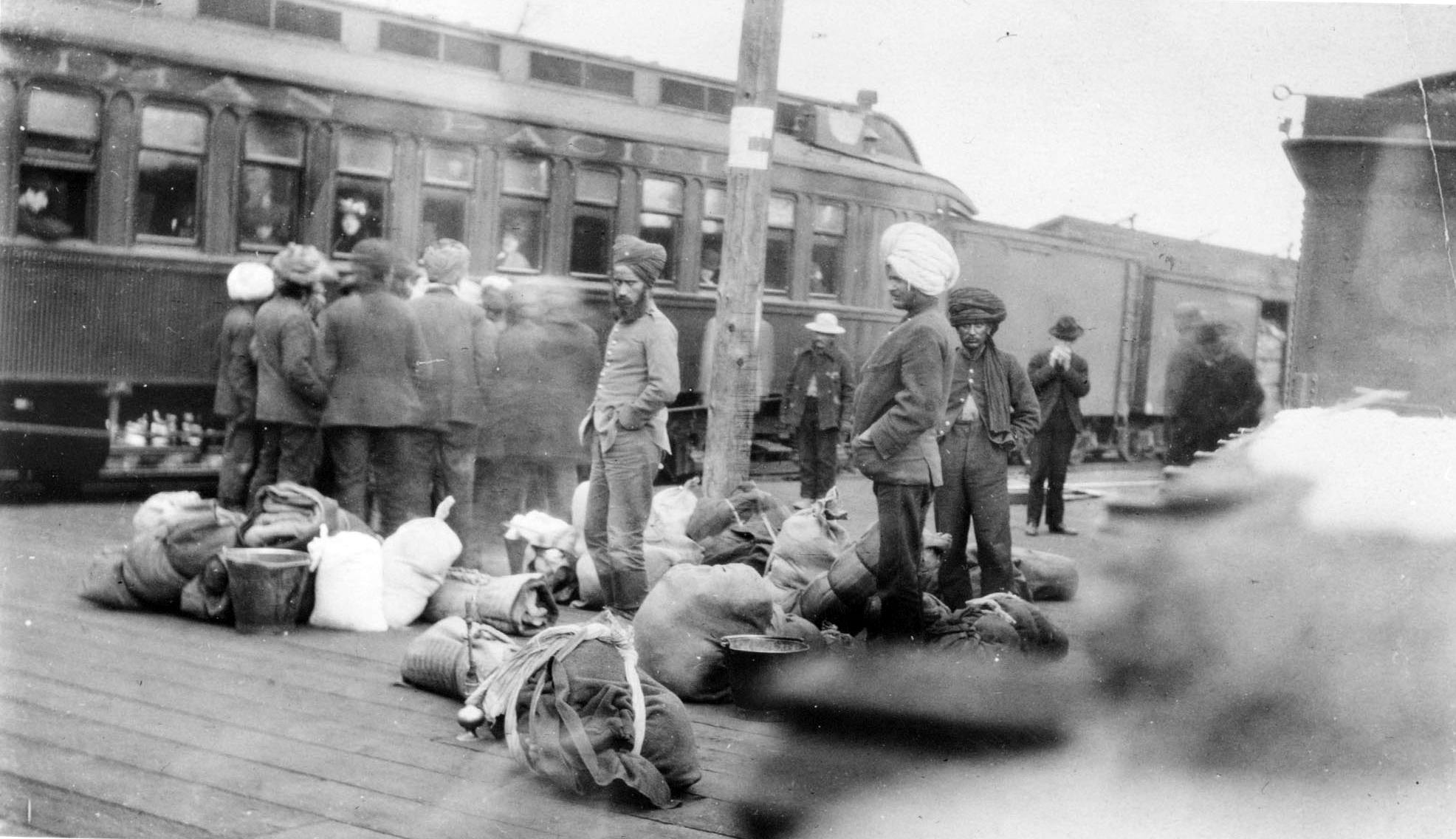 The year was 1897 and Queen Victoria had invited a contingent of British Indian troops to attend her Diamond Jubilee celebrations in London. At the invitation of Canadian soldiers they met in England, a group of cavalry soldiers aboard the Empress of India stopped in British Columbia (the westernmost province of Canada) on their way home.
Among these soldiers was Risaldar Major Kesur Singh, the man who would go on to be the first Sikh settler in Canada. Liking what they saw, Singh and a few soldiers decided to stay and make their homes in British Columbia while the rest returned to India with stories of a land waiting to be settled by British subjects like themselves.
The stories eventually travelled to the villages of Punjab and encouraged others to leave their homes for the promise of Canada. As a result, nearly 5000 Indians, over 90% of them Sikhs, immigrated to British Columbia in the next few years.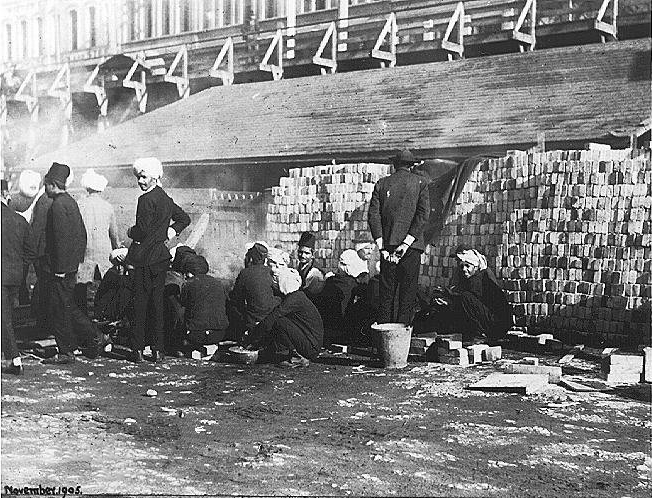 However, their arrival and employment (in the railways, farms and lumbermills) generated a strong xenophobia among the white men working in British Columbia. To ensure that they left the country, only men were allowed to enter the territory.
Local politicians also proclaimed, openly and proudly, that they believed Canada to be "a white country." In fact, William Mackenzie King, Canada's longest-serving prime minister, derisively stated, "the Hindoo (as all people from India were then disparagingly known as) is not suited to the climate of this country."
In 1907, these white supremacist attitudes and economic insecurities exploded in the form of racist riots that swept Canada's Pacific coast. A year later, the immigration of Indians into the country was effectively banned through two laws.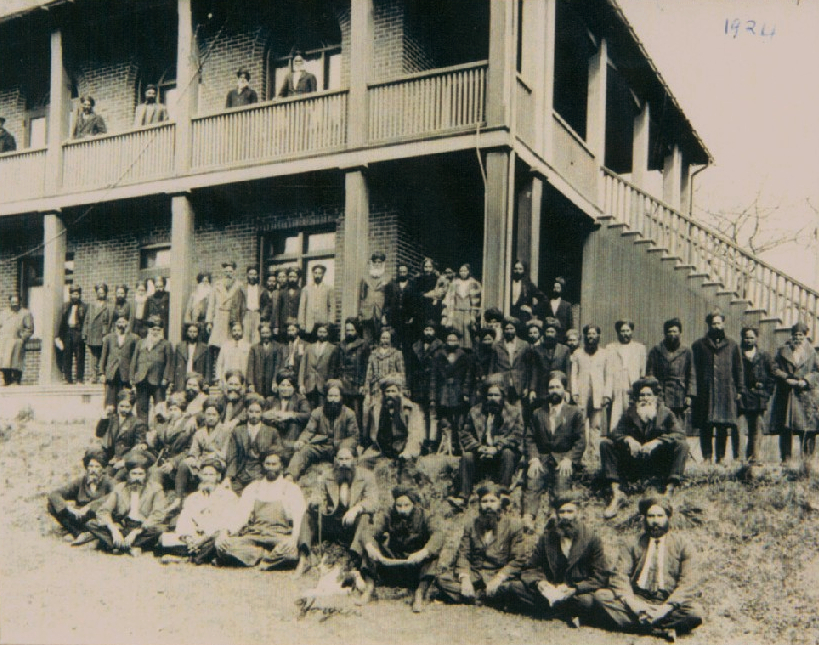 The first one required new Indian immigrants to carry $200 in cash upon arrival in Canada (while European immigrants needed just $25). Furthermore, the second one prohibited immigration of persons who "did not" come from the country of their birth or citizenship by a continuous journey —in those days, ships on a long voyage from India had to make a mandatory halt either in Japan or China, thereby not conforming to the rule.
But the Indians who had already settled in Canada (mostly Sikhs) were not ready to give up on their dreams of a better life. The incredibly determined immigrants worked hard, faced enormous barriers and carved out space for themselves, paving the way for their descendants to enjoy the fruits of their labour.
Many were successful entrepreneurs, serving both their own community and other local businesses throughout the city. They also built a strong community culture that was centred around the gurudwaras they built (the first one was built in Vancouver in 1907).
But a terrible tragedy was hovering on the horizon. On May 23, 1914, the Japanese steamer Komagata Maru was turned back from Vancouver along with the over 300 prospective Indian immigrants on board.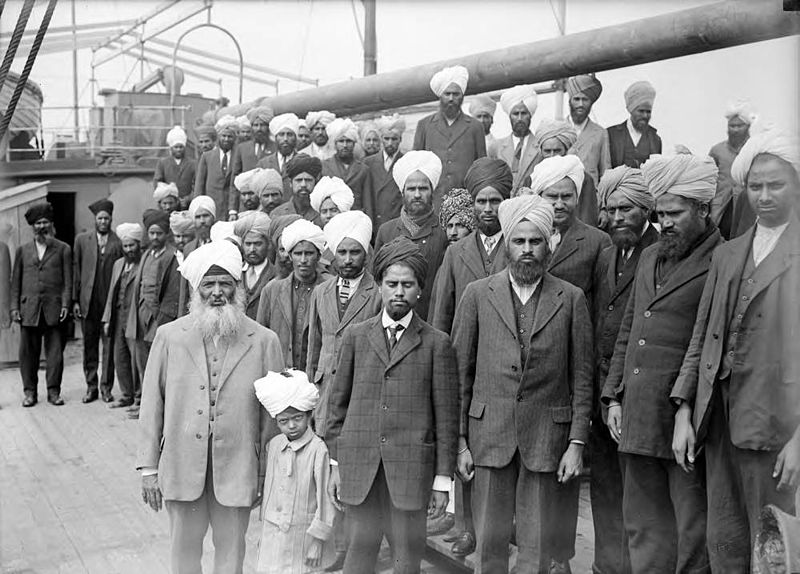 Forcibly sent back on July 23 after a two-month standoff, the ship eventually arrived at the Baj Baj Ghat near Calcutta, where at least 19 people were killed in a skirmish with British soldiers for being members of the Ghadar Party (a revolutionary movement organised by immigrant Punjabi-Sikhs to secure India's independence from British rule).
(Prime Minister Justin Trudeau formally apologized in the House of Commons in 2016 for that outrage. This is what he said:
"The passengers of Komagata Maru, like millions of immigrants since, were seeking refuge and a better life for their families. With so much to contribute to their new home, they chose Canada and we failed them utterly. As a nation, we should never forget the prejudice suffered by the Sikh community by the hands of the Canadian government of the day. We should not and we will not.")
In the years that followed, racism in the Canadian society kept throwing up its ugly head but the immigrant Indian community endured it, slowly but steadily building their lives in a strange country. In fact, by 1920, the Indian Sikhs in Vancouver alone had contributed $300,000 to charitable causes in India!
As such, progress began coming in small steps for this small but visible minority. Then, in the late 1960s, the Liberal party came to power. Thanks to its revolutionary ideas, Canada's federal government finally enacted changes in immigration regulations, opened the doors to diversity.
Interestingly, for most Indo-Canadians, the man who made this happen (and became the 15th Prime Minister of Canada) was Pierre Trudeau.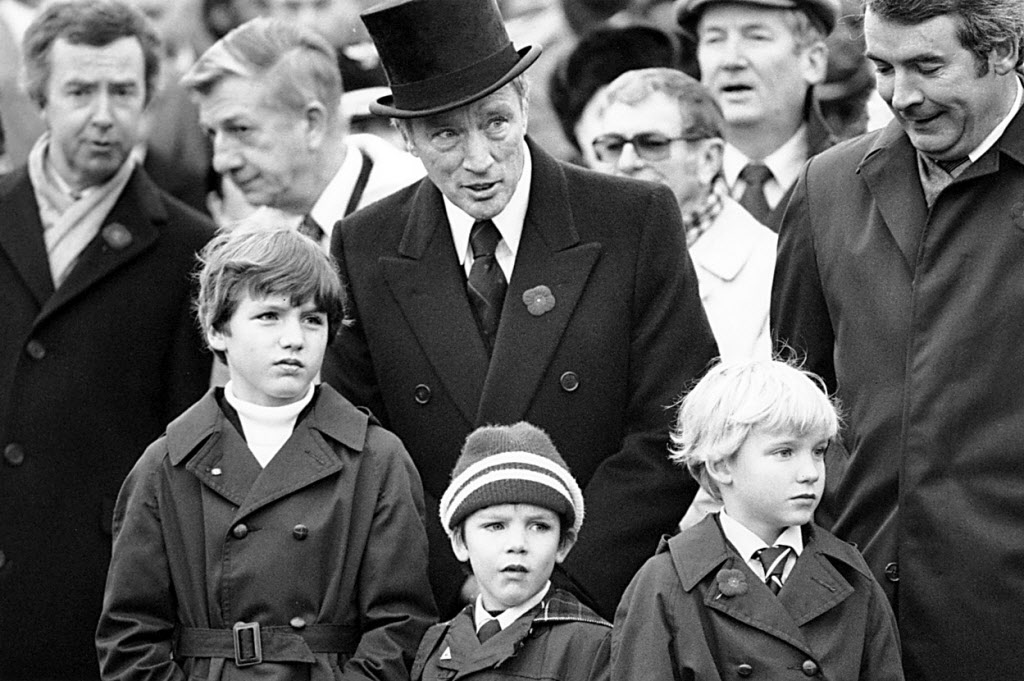 As a direct result of these changes, within a few short years, the Indian population in Canada multiplied more than 20 times over. By this time, people from all parts of India had started migrating to Canada — an upward trajectory of immigration that continues even today.
Today, Canada is a country where an Indo-Canadian leads a major federal party (Jagmeet Singh of NDP) and where Punjabi is the third most popular language (after English and French), understood and spoken by 1.3 % of the country's total population.
"Sat Sri Akal" is a greeting that is warmly acknowledged everywhere while 'mini-Punjabs' have sprouted in nearly every major city. In fact, name a business — farming, trucking, cab operations, gas stations, popular eateries, automobile, retail and grocery stores — and there's a good chance that an enterprising Indo-Canadian might own it.
Then there are the 'desi' media channels, on TV, radio and print. Canadians are even accustomed to ads for Hockey Night in Canada in Punjabi!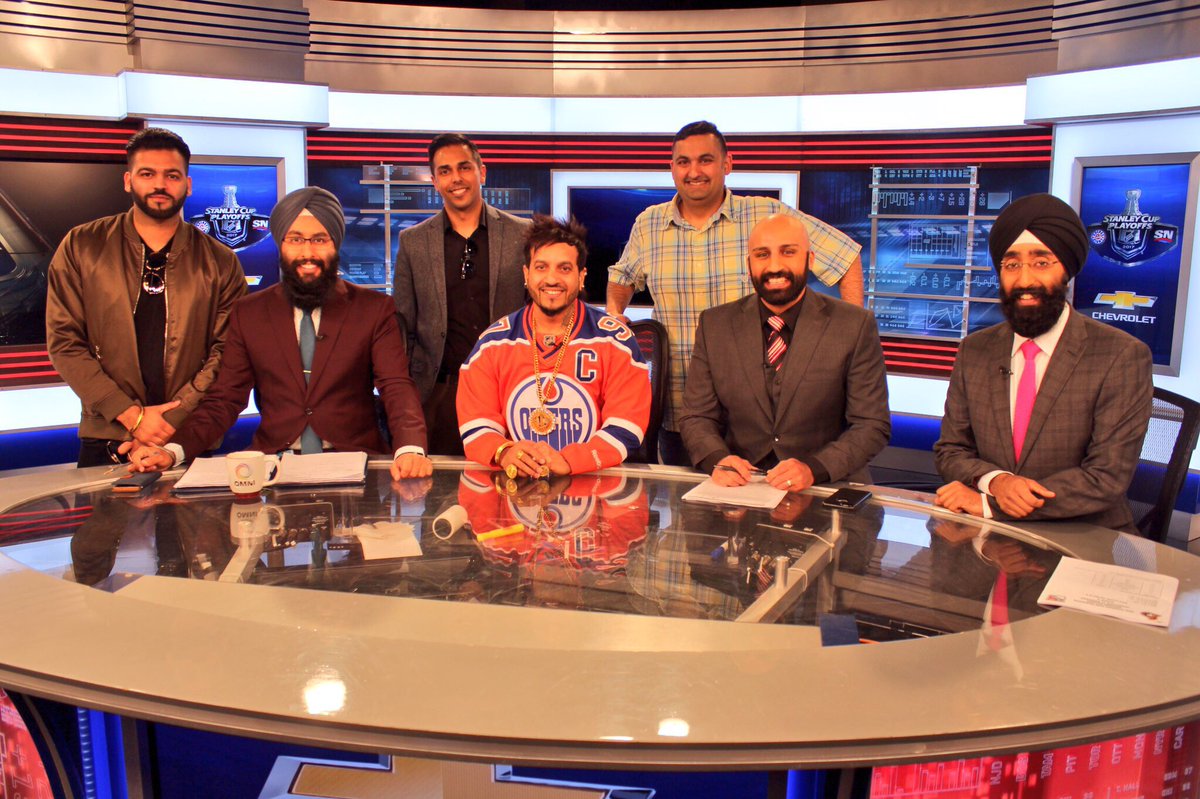 Indo-Canadians have also been integral to shaping the face of Canada to the world. From novelist Shauna Singh Baldwin and Canada Post CEO Deepak Chopra to world's highest paid female YouTube star Lilly Singh, the contributions of this community has been intimately tied to Canada's success and growth as a country.
At a time when India and Canada are looking to boost bilateral ties, this community and its contributions hold more relevance than ever before.
---
Also Read: India and Iran – When The King Of Persia Hosted Rabindranath Tagore
---
Like this story? Or have something to share? Write to us: contact@thebetterindia.com, or connect with us on Facebook and Twitter.
NEW: Click here to get positive news on WhatsApp!