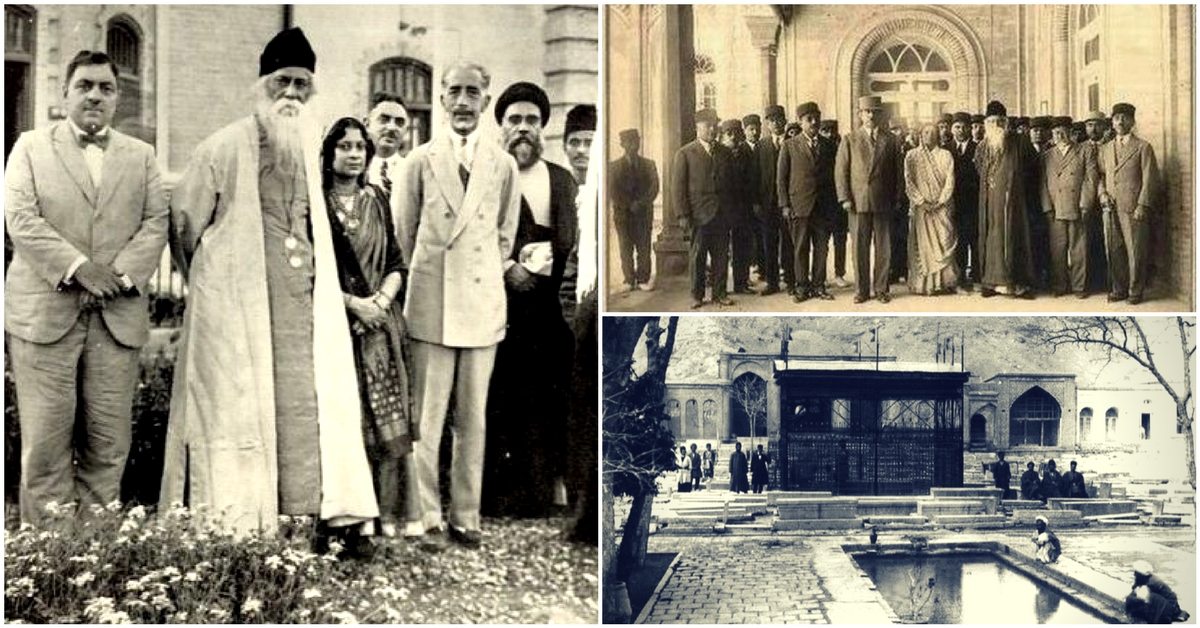 Here's the forgotten story of Rabindranath Tagore's historic visit to Iran and the fascinating perspectives his Persian sojourn left behind.
"Few people have been more closely related in origin and throughout history than the people of India and the people of Iran." – Jawahar Lal Nehru
With the Iranian President Hassan Rouhani on a three-day visit to India, much has been said and written about the possibilities and opportunities that can arise from an enhanced contemporary relationship — strategic and economic — between the two regional powers.
Yet few people know about the historic ties that have connected India and Iran for thousands of years. For instance, Zoroastrian people fleeing from persecution in 8th century Persia found a safe haven in western India, making India the permanent home to the world's largest community of Parsis.
Even fewer know about the time when the King of Iran invited Rabindranath Tagore to visit the Middle-Eastern nation.
This is the forgotten story of that historic visit and the fascinating perspectives his memoirs left behind.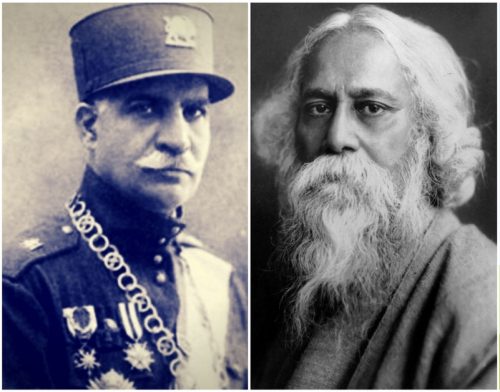 Photo Source: Reza Shah Pahlavi (left)/ Rabindranath Tagore (right)
The year was 1932 when Rabindranath Tagore received an invitation he could not refuse.
The ruler of Iran, Reza Shah Pehlavi, had invited him to Iran for a visit.
Having come to power just seven years ago, Shah was determined to modernise Iran and assert it as a world power on the global stage. To do this, he sought to revive the ancient ties Iran had with other countries, one of these being India.
Well-aware of Shah's desire, yet curious about Iran and its royal dynasty, Tagore decided to accept the invitation. On April 11, 1932, the inveterate traveller — accompanied by Pratima Devi, his daughter-in-law, and Amiya Chakravarty, his literary secretary — set out for Iran by air.
Two days later, the trio reached the port city of Bushehr. Tagore then travelled to the Iranian capital Shiraz, where he visited the hauntingly beautiful ruins of Persepolis. Once the glittering capital of the Achaemenid Empire, this city had been burned to the ground after it was captured by Alexander the Great in 330 BCE.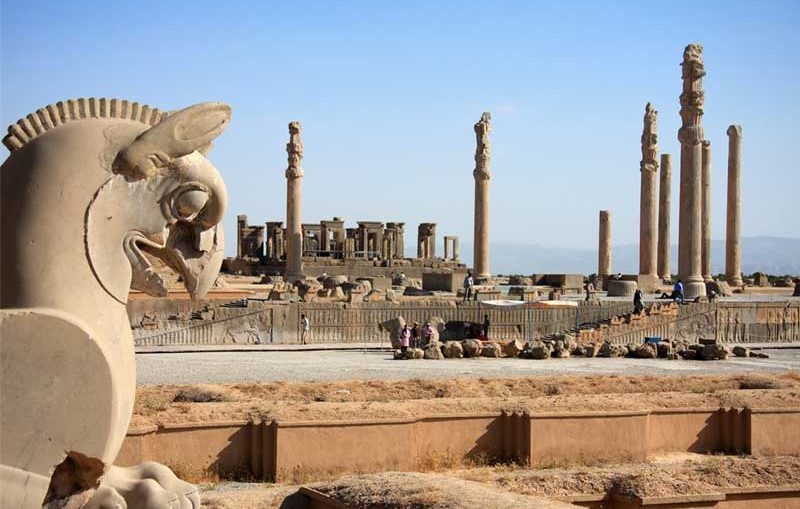 As can be deduced, the itinerary of Tagore's trip through Iran was deeply marked by the author-poet's familiarity with Persian history as well his curiosity about Iran's new regime. This curiosity was probably answered to some degree on May 2, when he finally met Reza Shah.
Startled and impressed to see the Shah — dressed in a soldier's khaki uniform — personally inspect the construction of a city road, Tagore wrote the following line about the Iranian king in his diary:
"He was a person of great dignity, his face a picture of firmness, and the largeness of his heart mirrored through his eyes."
Interestingly, during this visit to Iran, Tagore celebrated his birthday (which fell on May 6) in the company of Persians who admired his poetry (the then-Cabinet Secretary of Iran, Abdul Hossain Timurtas was a prominent member of this group). He was also gifted a medallion and a scroll of honour by Iran's government.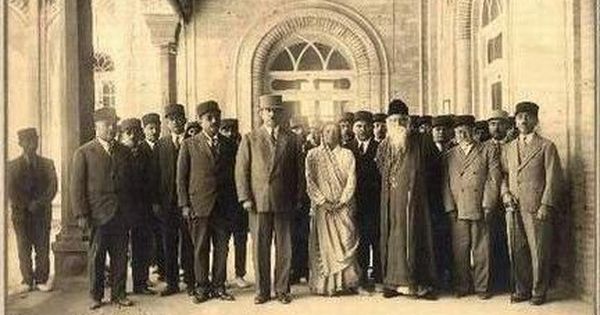 In fact, the reception held for Tagore at the shrine of Sheikh Sa'di (a popular Persian poet) got such a huge response that the Iranian authorities had to deploy the army to control the people who had thronged at the venue to see the famous poet from Bengal.
Touched, the Nobel laureate later wrote in his diary,
"In my country… only my relations were there to rejoice and receive me. Today on the anniversary of my birth date, the recognition that you have given me in a foreign land has made me a truly universal man".
Thereafter, Tagore also visited the Iranian cities of Isfahan, Tehran and Kermanshah, before paying a visit to King Faisal of Iraq in Baghdad.
On May 25, Iraq gave state banquet for Tagore, that the poet later remembered in his diary for its "unassuming hospitality" and the "artless gravitas" of King Faisal. In the speech he gave on the day, Tagore also thanked the people of Iraq for welcoming a poet despite the "utilitarian urgency of this machine-driven age".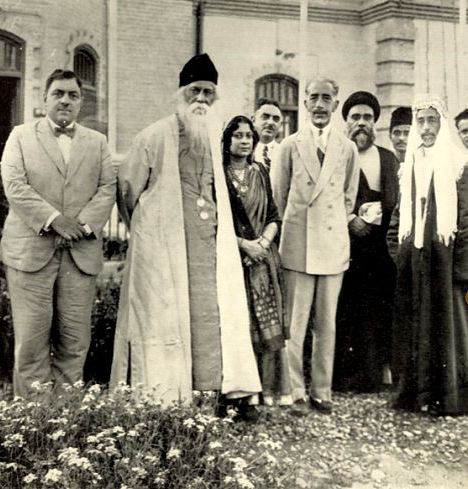 Throughout his Middle-Eastern sojourn, Tagore continued to jot down the observations he made in the political and social spheres. He also gave interviews to some Iranian magazines and periodicals during that time which were published afterwards.
Here are two fascinating anecdotes from this precious memoir:
One evening, Tagore was visited by local Islamic scholars who asked him how one could decide the right path to follow among the many religions of the world.
Tagore gave his answer through a simple story, "Suppose all the windows of a room are closed and a person is then asked how he/she can get some light, someone may give the answer as striking flintstones. Another may say by lighting an oil lamp, yet another by a wax candle, and someone else by switching on an electric light!".
Here's the next anecdote: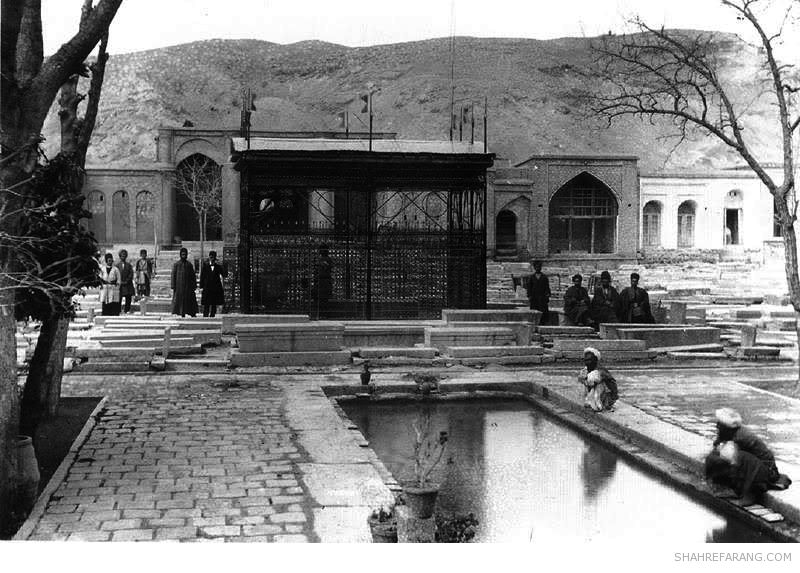 During his visit to the tomb of the Sufi poet Hafez in Shiraz, Tagore noted that the ancient mausoleum had been "fenced in" by a protective grill. So he decided to read a book of Hafez's poem while sitting near the tomb. It was then that Tagore, who had been troubled about the religious divides in India, read a few lines by the Persian bard that threw him into deep thought.
"The portals of the heaven will open up, and with that will come unfastened all the complicated knots of our life….But will this be really possible? The path may not be open to the vain, self-styled men of religion, but have faith in your God and the right path will show up", said the lines in the book.
Tagore later wrote in his diary,
"Sitting near that tomb a signal flashed through my mind… I had the distinct feeling that, after a lapse of many centuries, across the span of many births and deaths, sitting near this tomb was another wayfarer who had found a bond with Hafez".
Interestingly, Hafez had visited Bengal in the 14th century on the invitation of the Sultan of Bengal, Ghiyasuddin Azam Shah!
Tagore's eventful visit to Iran left a lasting impression on his soul, an impact that is evident in his recollections of the sojourn. Here is what he said:
"I had some knowledge of Persia even before my coming. I had read something of your history and geography, and formed some idea of your country and your people.

So I used to dream of a Persia where bulbuls made love to the roses, where in dreamland gardens, poets sat around their wine cups and invoked visions of ineffable meanings.

But now that I have come to your country, my dream has been formed into a concrete image that finds its permanent place in the inner chamber of my experience…

I have visited Sa'di's tomb; I have sat beside the resting place of Hafiz and intimately felt his touch in the glimmering green of your woodlands, in blossoming roses…

The past age of Persia lent the old world perfume of its own sunny hours of spring to the morning of that day and the silent voice of your ancient poet filled the silence in the heart of the poet of Modern India."
---
Also Read: When Einstein Met Tagore — How the Legendary Scientist Engaged With India
---
Like this story? Or have something to share? Write to us: contact@thebetterindia.com, or connect with us on Facebook and Twitter.
NEW: Click here to get positive news on WhatsApp!
We bring stories straight from the heart of India, to inspire millions and create a wave of impact. Our positive movement is growing bigger everyday, and we would love for you to join it.
Please contribute whatever you can, every little penny helps our team in bringing you more stories that support dreams and spread hope.