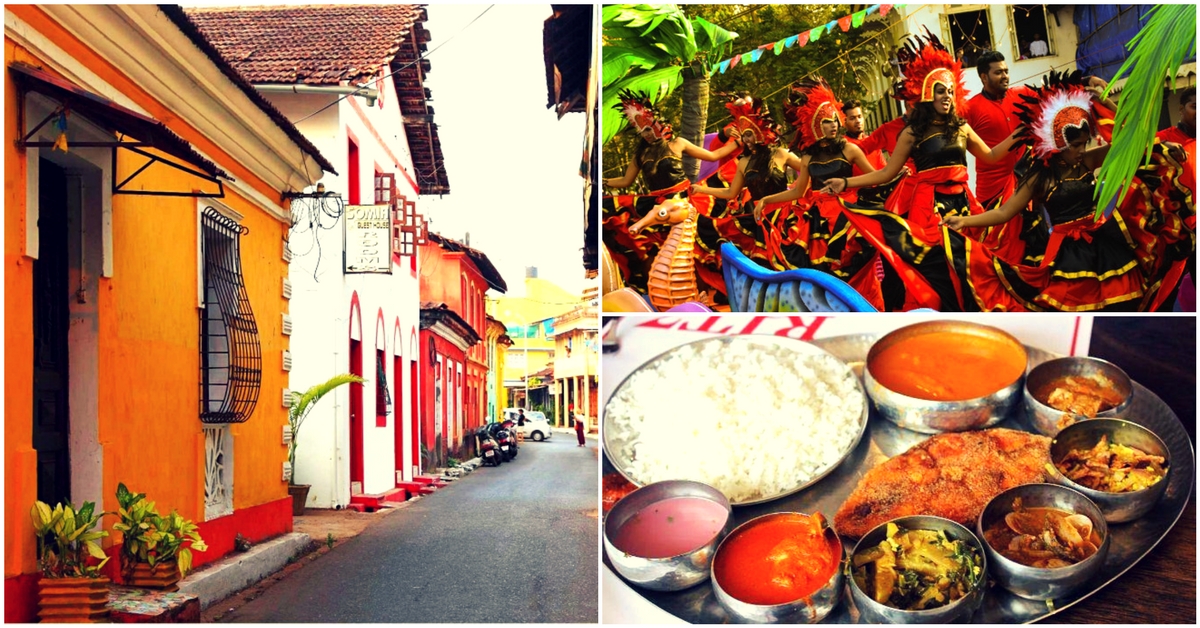 A heartfelt account of everything I love about Panjim and why, no matter where I go, it will always reminds me of where I have come from.
Whether you still live there or not, your hometown will always be your home. This is the place where you spent your childhood, where you made your first friends (and all those memories!) and where you became the person you are today. But it's not until you leave that you realize how much you miss your hometown.
As they say, home is where the heart is. And my heart definitely resides in Panaji (Panjim), the town where I spent my childhood and my favourite place in the world, Here is a heartfelt account of everything I love about my hometown and why, no matter where I go, it will always remind me of where I have come from.
The pocket-sized capital of Goa, Panjim has a unique vibe that is palpably different from any other city in India.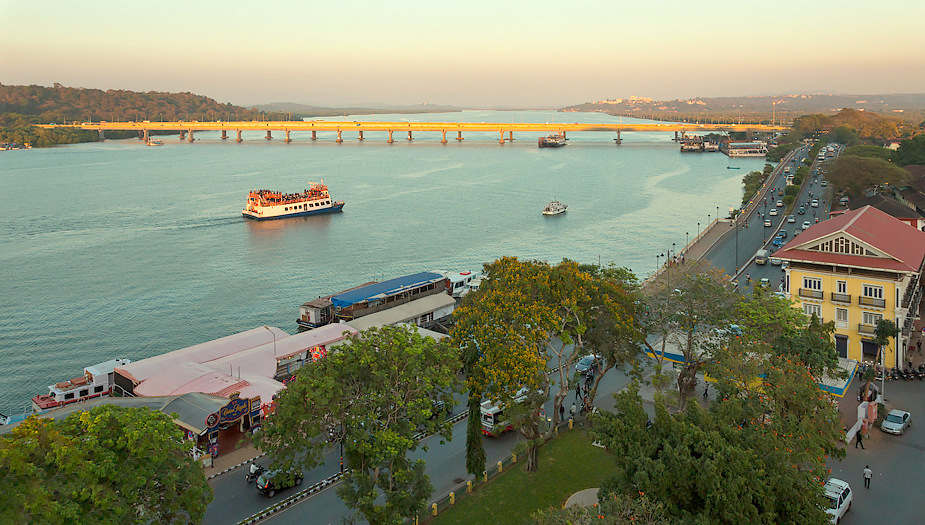 It is a place where grand colonial-era buildings and tree-lined boulevards rub shoulders with old-school cafes and backstreet bars. It is also a place where total strangers engage in elaborate exchanges and where tiny crumbly-walled bakeries serve up an astonishing array of cakes, croissants, and snacks.
In the 90s, growing up in this beautiful city meant laidback get-togethers on every festival, languid monsoon drives on rain-slicked roads and care-free evenings spent walking barefoot on the Miramar beach. It was also a time when each moment uncovered was filled with rare emotion and simple pleasures.
I remember eagerly waiting for Diwali so I could build Narkasur effigies and akash kandils with my colony kids. I remember stuffing myself with fresh ginger-infused khaje and shaking my leg to Hanv Saiba Poltodi Vetam during temple zatras and church feasts. And I remember when Panjim hosted International Film Festival of India for the first time, decanting a 21st century sheen into the city's vintage localities.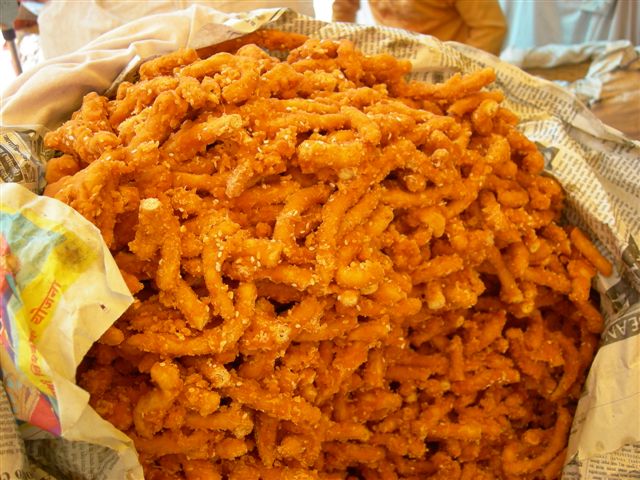 It is this enchanting mix of traditional and modern experiences, of old secrets and new charms, that truly defines Panjim. Here's a peek into some of these experiences.
The Pretty Little Hill of Altinho
Altinho, a little hill in the middle of Panjim, is where my home was located. Ever so often, a bunch of us kids would skip our games and race to this spot on the hillside from where we could gaze down onto the city — a view that will remain forever etched in my mind's eye.
Altinho is also home to the imposing Archbishop's Palace and the beautiful Sunaparanta Centre for Arts. Hidden within the confines of this heritage art gallery lies a gem of a cafe. Overlooking a pretty courtyard, Cafe Bodega offers alfresco dining, a great atmosphere and some amazing fresh-baked desserts.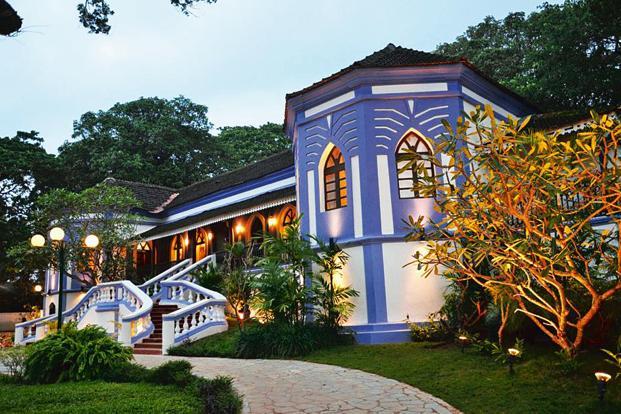 Interestingly, at the foot of the Altinho hill lies Panjim's the most visible symbol: the gorgeous Our Lady of the Immaculate Conception church, keeping a maternal eye on the once-majestic villas that clutch at her skirts.
The Latin Quarter at Fontainhas
While Panjim's sun-dappled streets and old-world atmosphere is charming in its entirety, it is the city's Latin Quarter that really steals the show. This picturesque collection of 19th-century houses — with wrought iron balconies and oyster shell windows — stretches along the Ourem river through the miniature neighbourhoods of Sao Tome, Cortim, Fontainhas, Mala and Portais.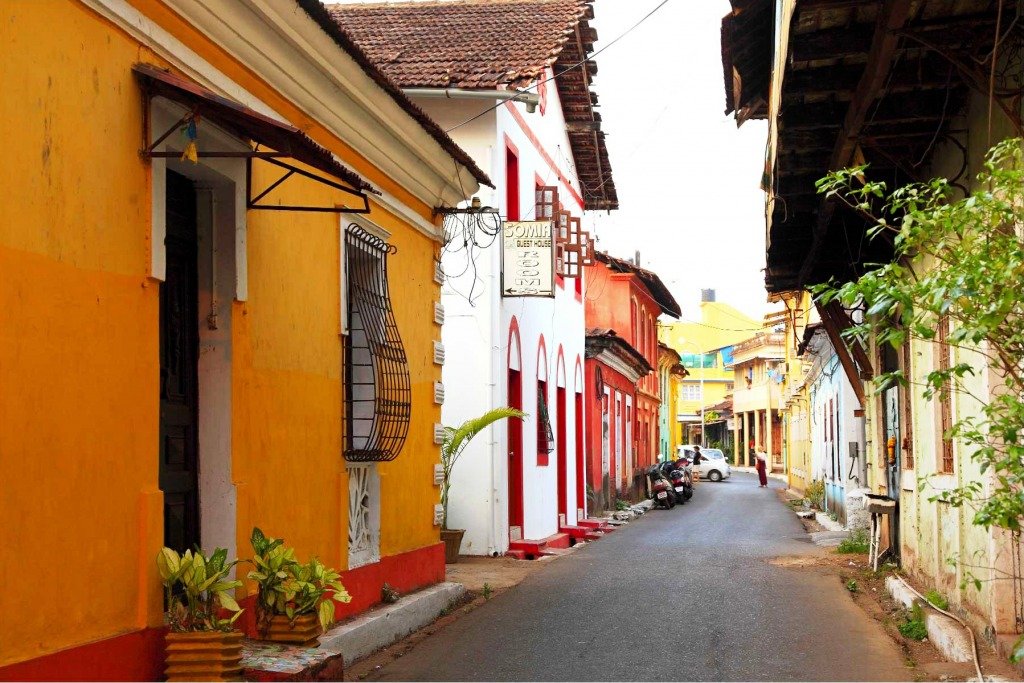 This tangle of narrow streets is also where one can witness both preservation and revival. Many houses in the Latin Quarter are still occupied by the original families that built them while others now showcase art galleries, eateries, inns and boutiques, as well as the office of the Charles Correa foundation.
Interestingly, the residents of this neighbourhood hospitably lay out coffee and cake for all visitors who attend the traditional midnight mass held outdoors on Christmas Eve!
Splendid Sunsets At Miramar
In a state renowned for surreal sunsets, Miramar is Panjim's own special spot to experience the superlative glow that lights up the evening skies, extending across the azure ocean right up to the horizon.
With long stretches of rolling sand dunes backed by healthy stands of casuarina trees, Miramar is a much-loved local haunt. Hit the urban beach after dawn or dusk and you will be greeted by elderly couples walking together, budding footballers running through their paces and flocks of squawking waterbirds wheeling above the waves.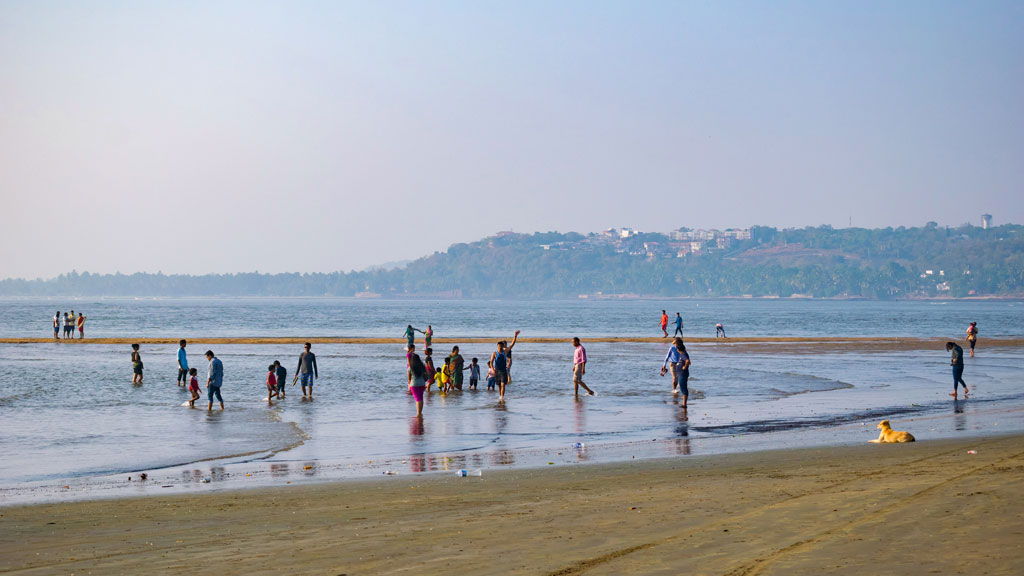 Miramar is also a great place to get some evening grub – the mini food street opposite Sharada Mandir School has carts serving some great pav bhaji, ragda patties, ice golas, shawarma, and all kinds of chaat (the sev puri here is finger-licking good!).
An Age-Old Cafe Culture
One of my favourite childhood memories is of stopping a paowalla or a poder (Goan baker) on his bicycle to buy fresh pao (a local bread) and savouring it with either homemade mangad (a type of mango jam), spicy patal bhaji (curried legumes) or mushroom xacutti (a local gravy).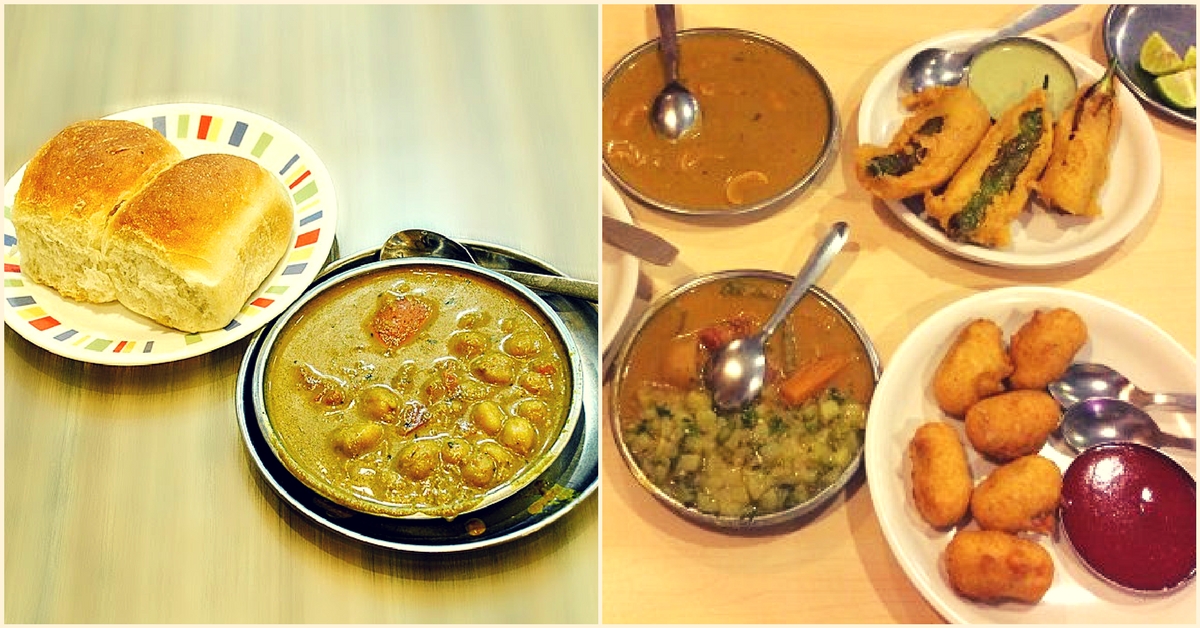 The deceptively delicious combination of bhaji-pao, chao (tea) and sides such as batata-vada or mirsang is ever-present on the menus of all the cafes in Panjim — although called cafes, these modest eateries are nothing like their counterparts in big cities. A part of Panjim's living heritage, these cafes serve small vegetarian meals throughout the day and inspire deep affection from its residents. My recommendations? Cafe Bhonsle and Cafe Tato's.
A Monsoon Ferryboat Ride Across the Mandovi
During the precious weeks of monsoon, the people of Panjim enjoy a near-total respite from the neon-lit throngs of the tourist season. It is a season of playful rivers glistening silver, of drenched paddy fields, and of exuberant festivals (sao joao and sangodd) replete with laughter and song.
It is also the season when one can experience the frugal magic of a ferryboat ride (free for pedestrians) to the Salim Ali Bird Sanctuary.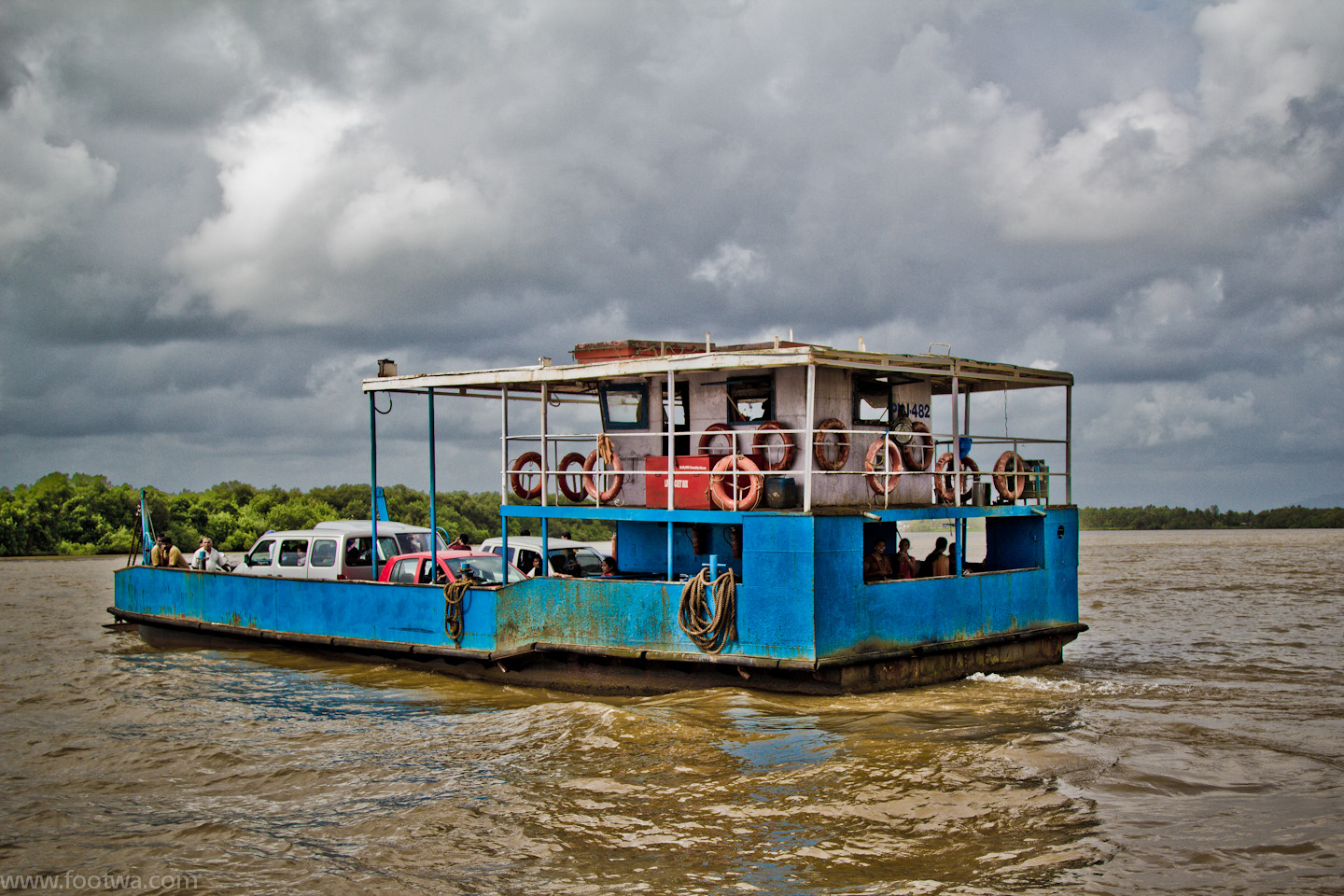 Just upriver from Panjim, this wildly overgrown mangrove forest on the Chorao island is home to a small number of crocodiles and over 100 species of birds from the ubiquitous egrets and herons to the colourful kingfishers and drongos.
A Tryst With Heritage and History
Located opposite the ferry wharf on Panjim's riverfront, the Institute Menezes Braganza is named after one of Goa's most respected freedom fighters. A cradle for intellectuals from all aspects of Goa's society, it is also where Asia's first public library in Asia was inaugurated in 1832. I have fond memories of hours spent exploring its stunning collection of precious paintings, ancient antiques and multilingual books.
Another architectural icon close to my heart is Kala Academy, Panjim's premier cultural institution and centre for performing arts that is also situated on the riverfront. Designed
 by renown architect Charles Correa, it houses three venues: Dinanath Mangeshkar Kala Mandir, the Open Amphitheatre
 and the Exhibition Hall that host a spectrum
 of concerts, competitions and exhibitions all year round.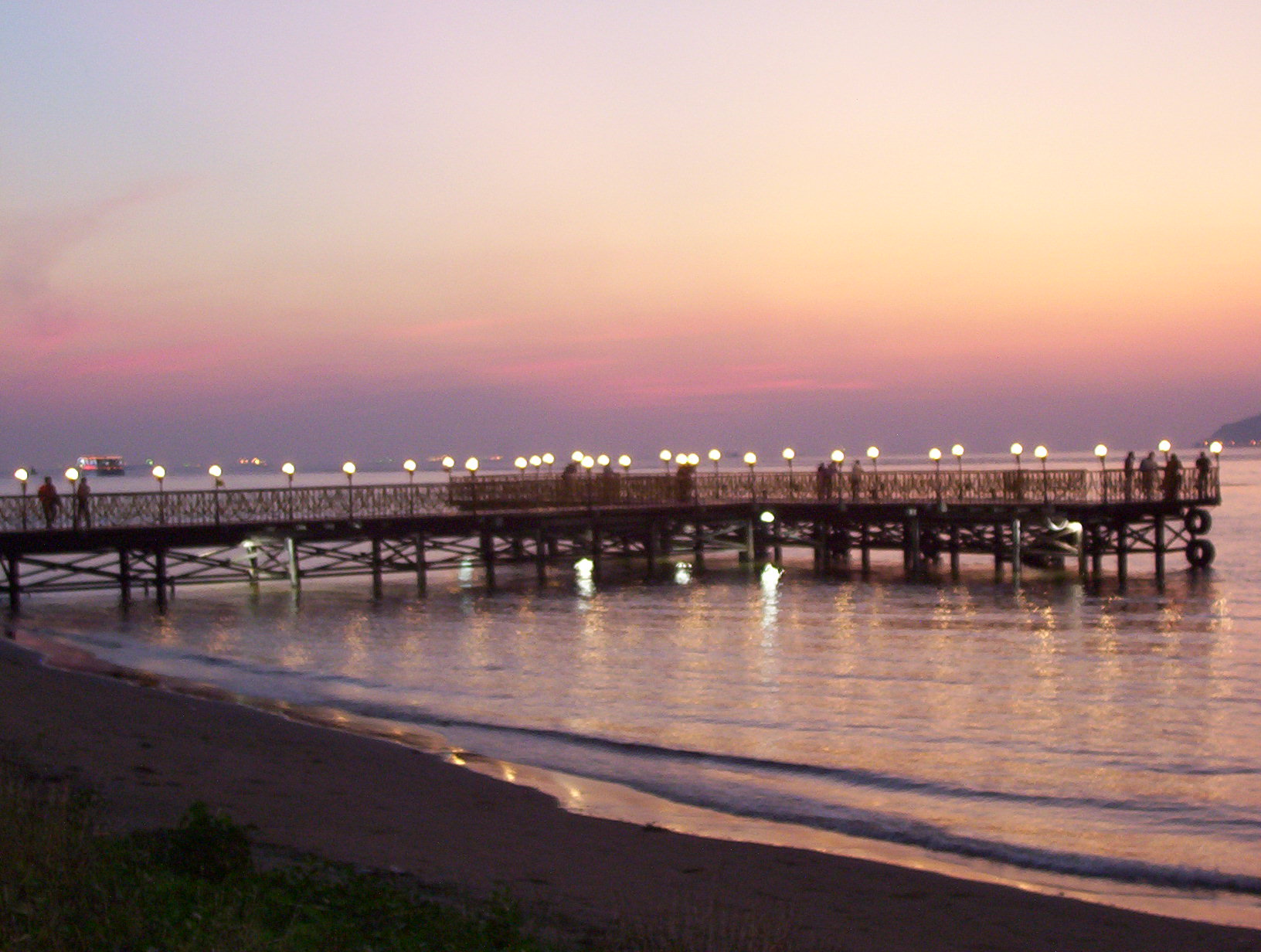 Yet another must-see building is the Mhamai Kamat house. With classical tree-lined courtyards, ancient kitchens and a timeless, laterite-lined well, the 17th-century landmark has hosted people from all walks of life and is home to one of Goa's oldest surviving joint families.
Interestingly, in an over 150-year-old tradition, the Mhamai Kamats throw open their doors to over a 1,000 visitors of every faith on the occasion of Anant Chaturdashi every year. Traditional meals (prepared from over 14 local vegetables) are cooked by Saraswat chefs brought all the way from Karnataka and served to all visitors, from the richest to the poorest.
Stargazing and Savouring Susegad
My favourite summer memories are of lazy days spent on the beaches, of eating freshly prepared seafood and of frolicking in the warm ocean — an experience that exemplifies susegad, a term used by Goans to describe a laidback attitude to life. In fact, in Goa, nobody works between 2 pm to 5 pm as the afternoon siesta is sacred!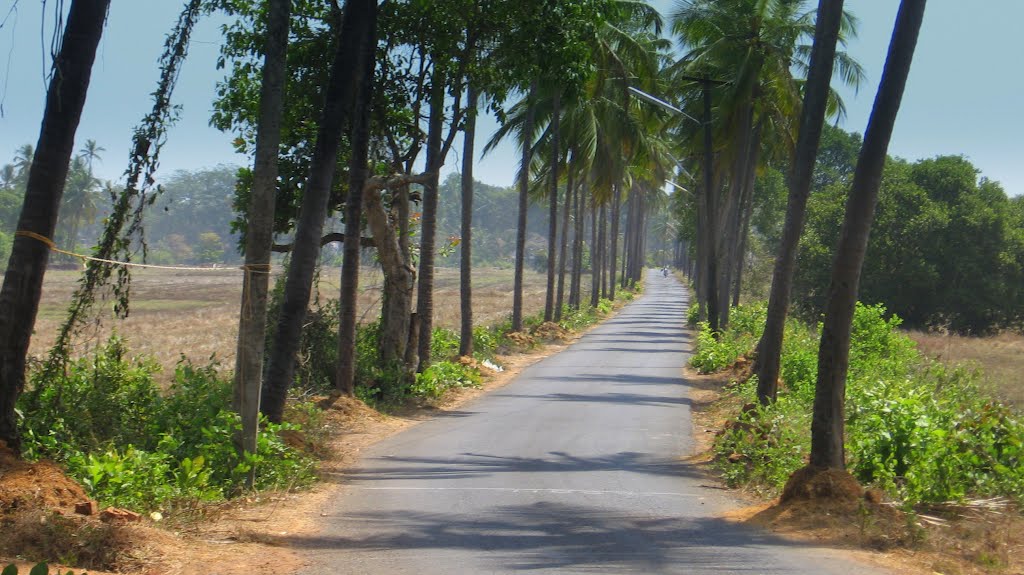 An inspired way to live, susegad is something I try to reconnect with whenever I return to Goa. And one of my favourite ways to do this is to go stargazing at Dona Paula. A rocky headland flanked by the river Zuari and river Mandovi sweeping into the infinite spread of the Arabian Sea, this ageing jetty offers some truly breathtaking views.
At night, the sky seen from Dona Paula's whitewashed viewing point (perched at a height) is almost always a deep, cloudless indigo and is lit up by more stars than you'd think possible to see in a city. There is something so relaxing about listening to the sound of the waves crashing against the jetty as you ponder the wonders of the celestial world!
The Best Food In Town
"You can't think until you've eaten well" is a very popular proverb in Goa, and rightly so. From rare traditional recipes to scrumptious seafood, Panjim has it all. Here are my three top picks to dine at the next time you are in the Goan capital, places sure to delight your tastebuds!
Ritz Classic
This place is hands down my favourite place to eat in Panjim. A local landmark for fresh and traditional Goan cuisine, this unpretentious restaurant can be identified by the snaking queues outside at lunchtime. Ritz's fabulous Fish Thali abounds with the goodness of four types of seafood prepared in varied forms, besides a deliciously tangy sol kadi and kismur (dried shrimp salad).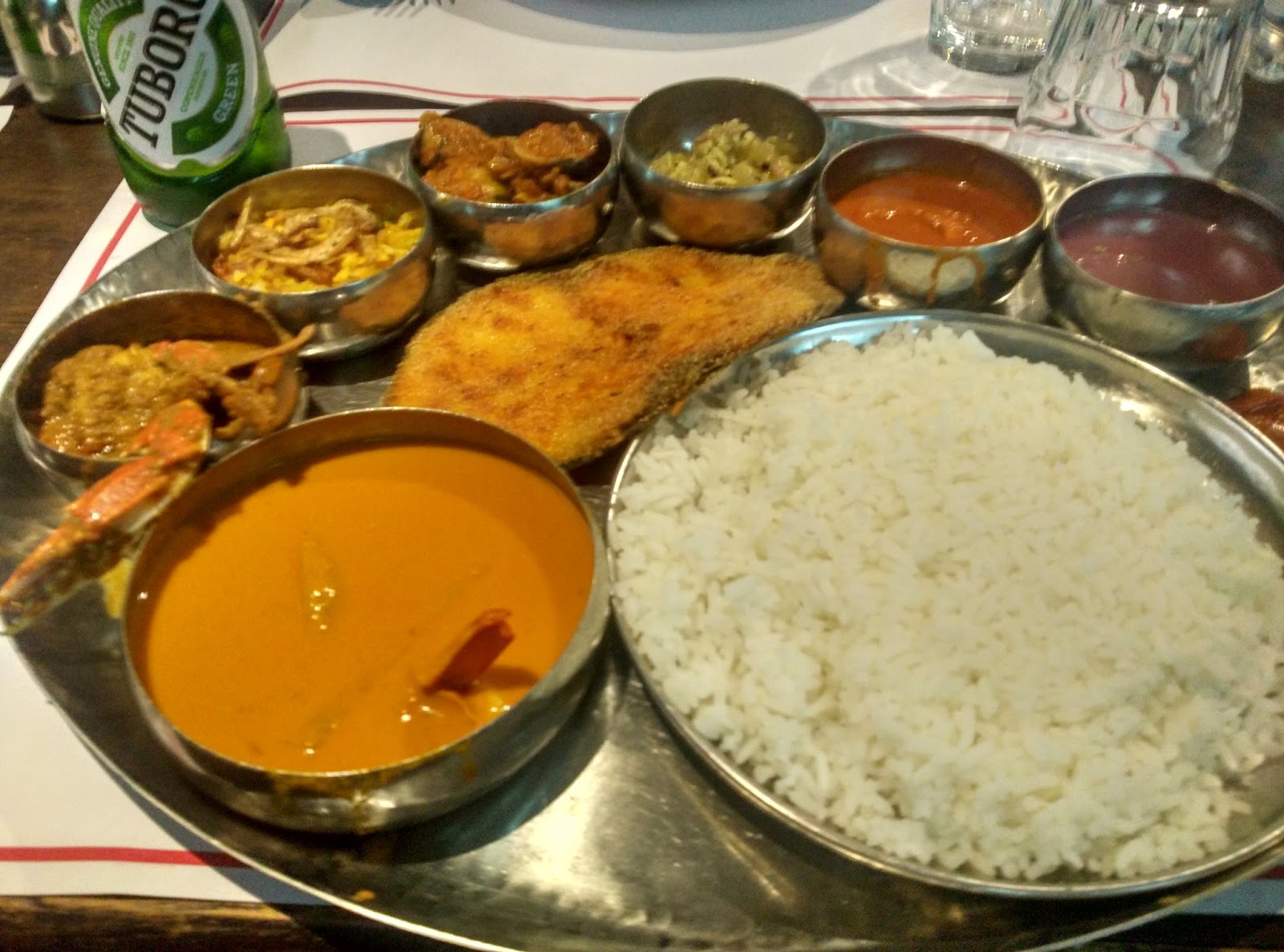 Kokni Canteen
A tiny yet tastefully decorated eatery, Kokni Canteen's highly satisfying, homely meals come highly recommended. Its lunchtime staple, the xit-kodi (literally, rice-curry) thali, is made of the freshest catch while its serradura (a crumbly pudding) is quite possibly the best in town. Seafood seekers, don't miss this one!
Viva Panjim
Set in an old heritage house in the bylanes of Fountainhas, Viva Panjim offers rare local specialities like stuffed karela, feijoida, piexe, torradine and arroz com chouris along with old favourites like balchao, cafreal and caldin. Order your drink, ask what's the catch of the day, and order it rava fried for a mouth watering meal. Definitely a must-visit for those on a quest to sample the authentic local cuisine.
Tip: For speciality bakes and snacks of excellent quality, head to Pastry Cottage, Mr Bakers and Cafe Central (the oldest bakery in Panjim).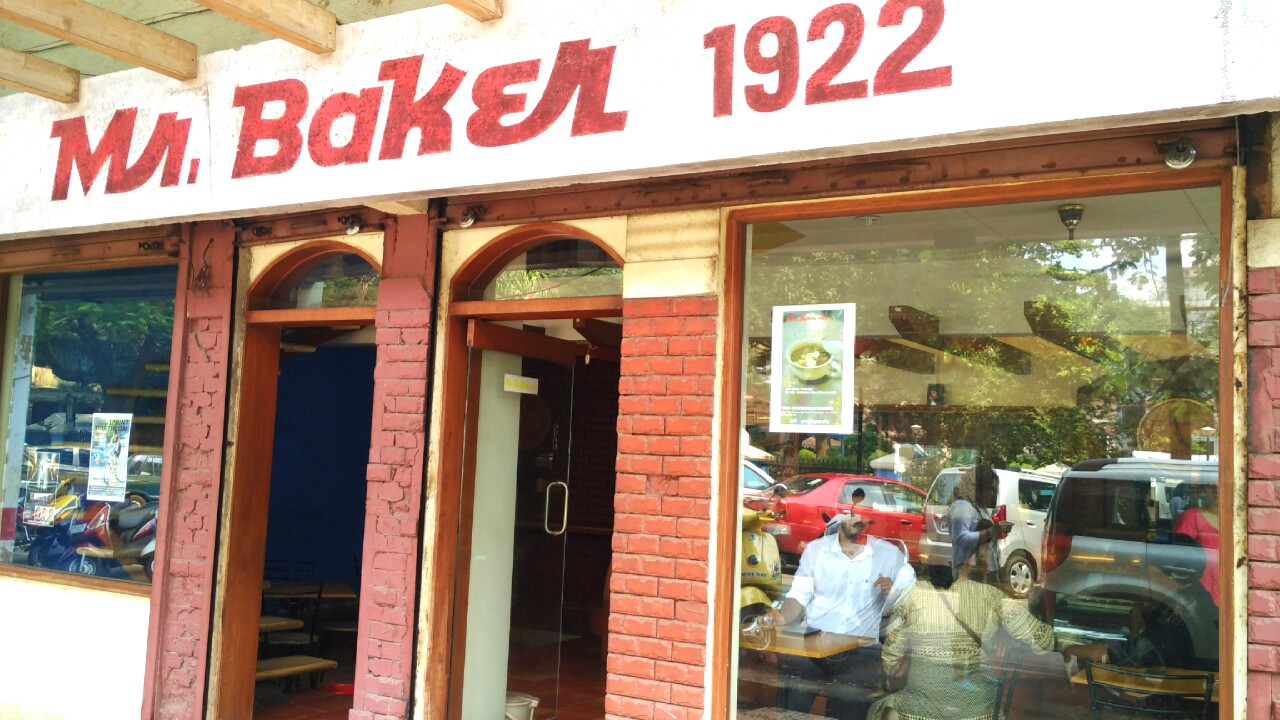 A Unique Cultural Calendar
Panjim is a culturally dynamic city, with its own impressive traditions and a packed festive calendar. There is the famous Goa Carnival, a dazzlingly animated blend of tradition and culture that honours Goan life. The parade opens in Panaji and the party continues downwards to Margao, with energy levels to match Brazil's Mardi Gras and life-sized floats fashioned after dragons, boats and even food.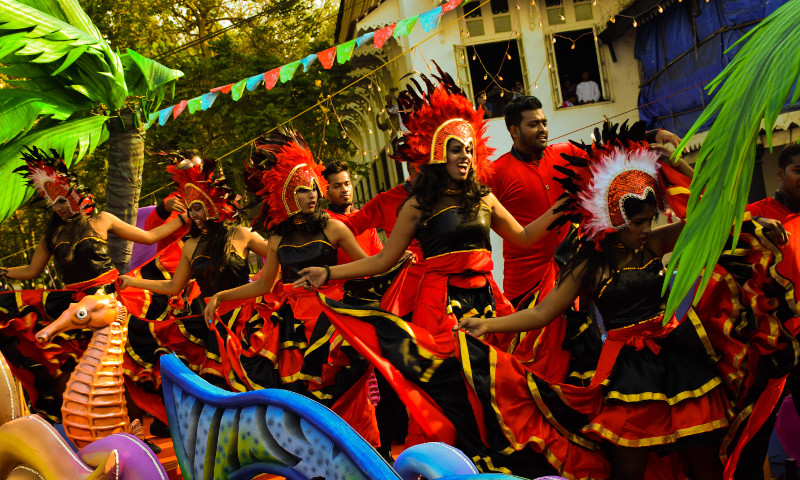 The lesser-known but equally fun Shigmotsav is a folk festival that celebrates the onset of spring. The spectacular Shigmo floats are elaborately built and depict scenes from mythologies. The parades consist of traditional folk and street dancers, dancing on the tunes of Dhol tashas, flutes, and other traditional instruments.
Panjim also hosts some of India's most ambitious literary and artistic events. In many ways, it was the International Film Festival of India, that started it off. After Goa became its permanent venue in 2004, the state government restored the heritage building (that used to house Asia's first medical college) to be the festival's home. Other landmark events are the Serendipity Arts Festival and the Goa Arts and Literature Festival.
So the next time you are in Panjim, don't forget to try these locally loved experiences!
---
Also Read: Bring Home A Slice of Goa with These 9 Must Have Edible Goan Souvenirs
---
Like this story? Or have something to share? Write to us: contact@thebetterindia.com, or connect with us on Facebook and Twitter.
NEW: Click here to get positive news on WhatsApp!