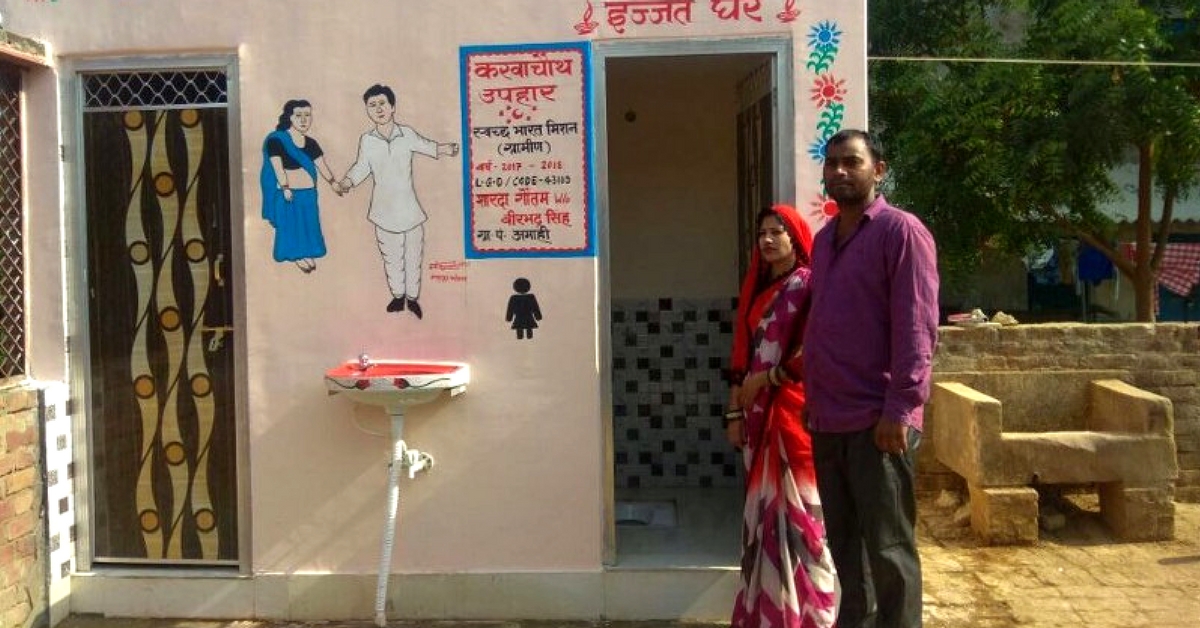 It's not just about building toilets but to bring about the necessary behavioural change among the community towards open defecation.
The Swachh Bharat Mission was initiated by Prime Minister Narendra Modi on 2 October 2014, with a resolution to achieve Open Defecation Free (ODF) India by 2 October 2019.
The task was not just to build toilets, but to bring about the necessary behavioural change among the community towards open defecation.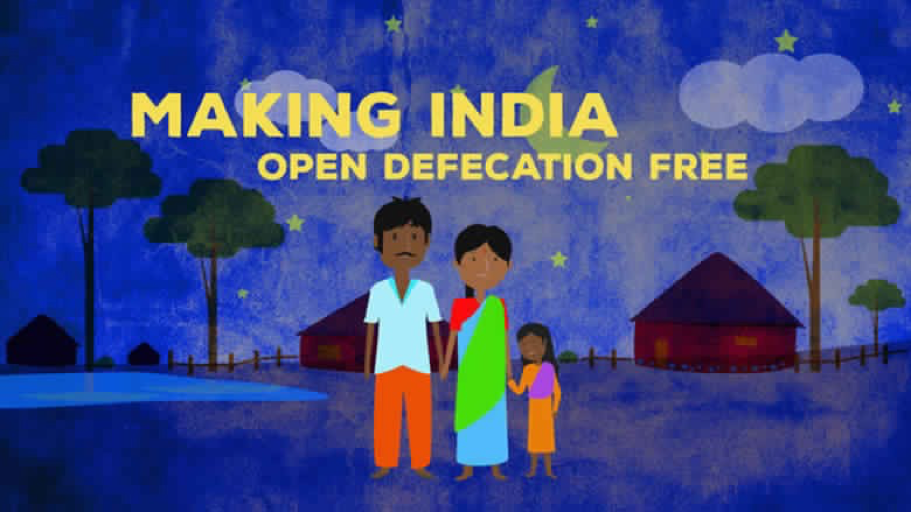 Given the stipulated time frame, various Zila Swachh Bharat Prerak (#ZSBP) measures, activities, systems and processes were implemented in the districts of Agra & Kanpur Nagar of Uttar Pradesh.
1. Efficient Fund Flow System- Direct Beneficiary Transfer (DBT)
In DBT, the toilet incentive fund of Rs 12000 was directly transferred to the beneficiary's account in two equal instalments of Rs. 6000 for the construction of IHHL (Individual Household Latrines), where the first disbursement happened on the construction of twin pits with a Swikriti Patra (Agreement Letter) to the District Panchayat Raj Office.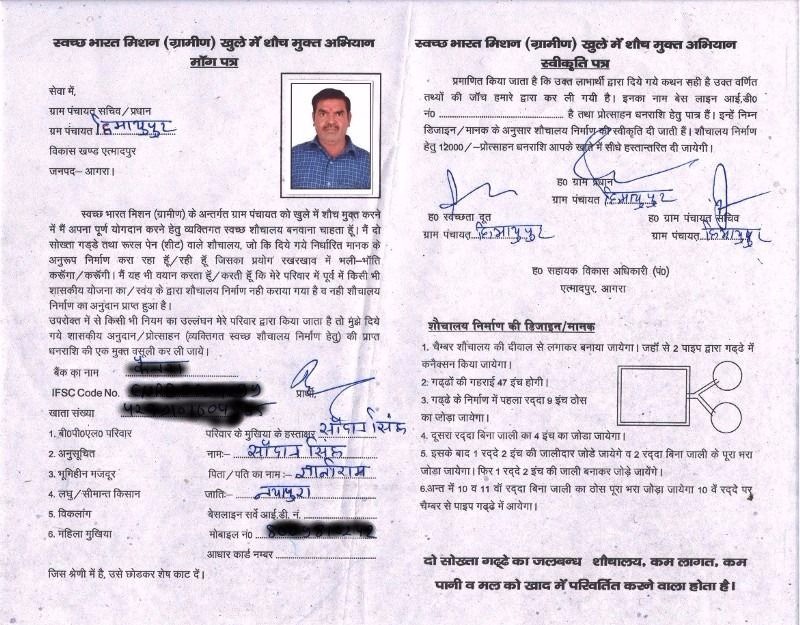 The second instalment is paid when the toilet is fully constructed, painted and LGD (Local Government Directory, code to uniquely identify a toilet) has been marked with a "Karya Purti Patra" (Work Completion Form) to the same.
For Fund Transfer, the list of beneficiaries is sent to the bank in the bank's desired format. The bank sends back various status reports such as failure and liquidation report etc.
This helped smoothen the flow of funds, avoiding any financial discrepancies.
Below is the fund flow process adopted in District Agra.
2. Capacity Building:
This has several sections, such as –
Community-Led Total Sanitation (CLTS) Workshops: Training was conducted to train ground level motivators, who were further deployed in villages to sensitise the community towards sanitation.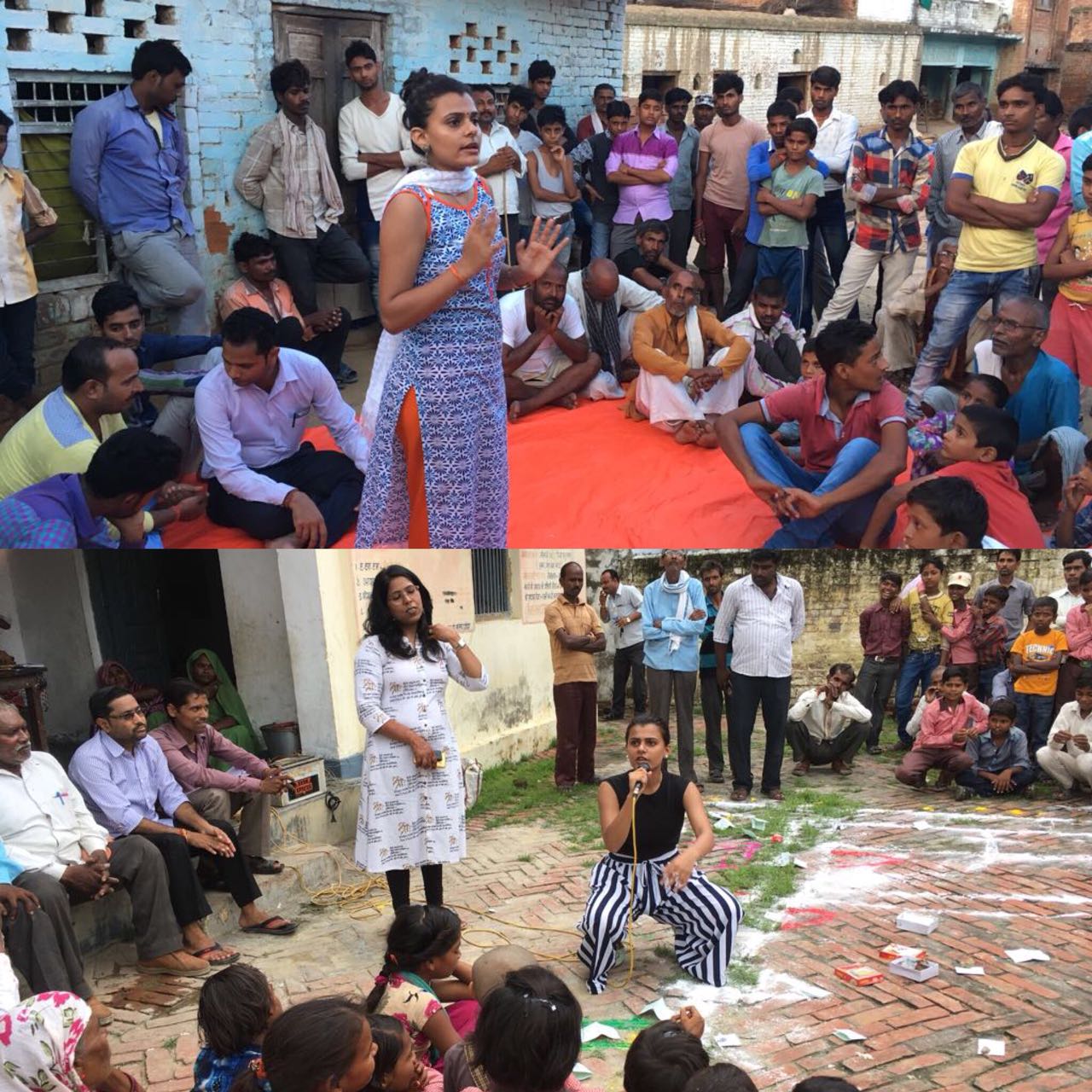 Swachhta Doot Training: This was given to Safaikarmis, Rozgar Sevaks and SHG's on various aspects of SBM. The aim is to involve a larger workforce for the mission as 'Swachhta Doot'/'Swachhagrahi'.
Mason Trainings: On-site mason training increased the numbers of Twin-Pit Technology-trained masons. They were further deployed at each GP, where these masons trained other masons to create a large force of trained masons. On an average, a single mason can build one toilet in five days.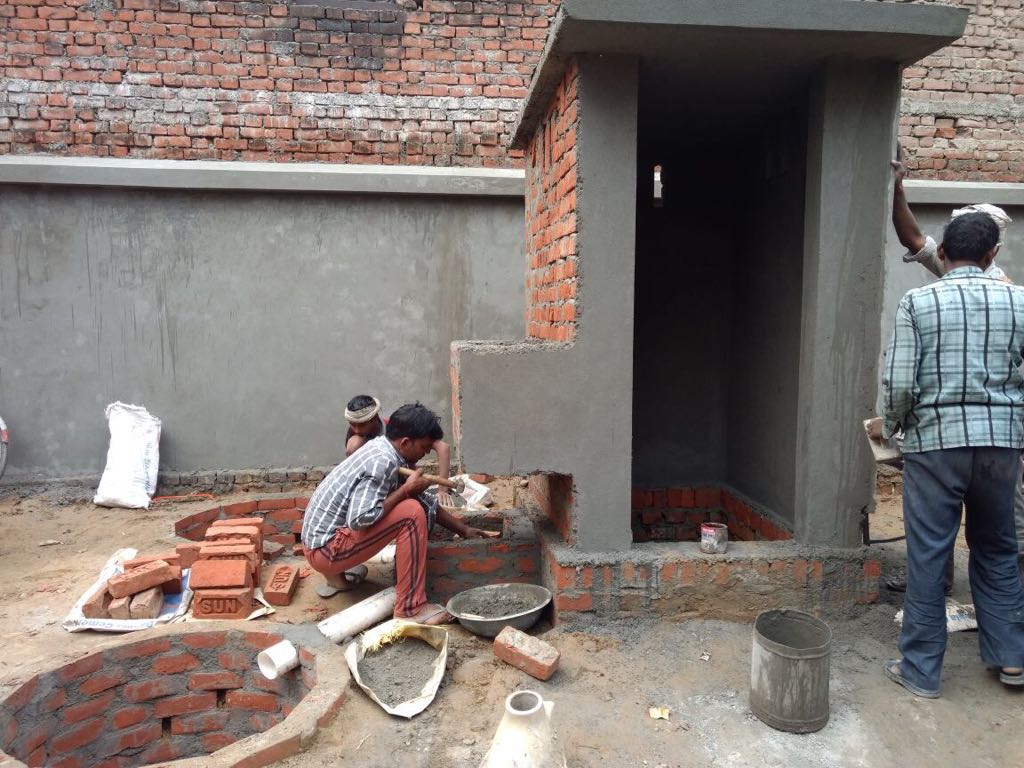 3. Monitoring through 'War Rooms':
An ODF 'war room' is a fully functional room for coordinating, implementing and real-time monitoring of daily activities of the SBM at the district and block level.
Block war rooms were initiated in Kanpur and Agra to decentralise information sharing and to monitor ground-level activities. It includes daily calls to the stakeholders and status updates on Whatsapp groups via photos of ground activities.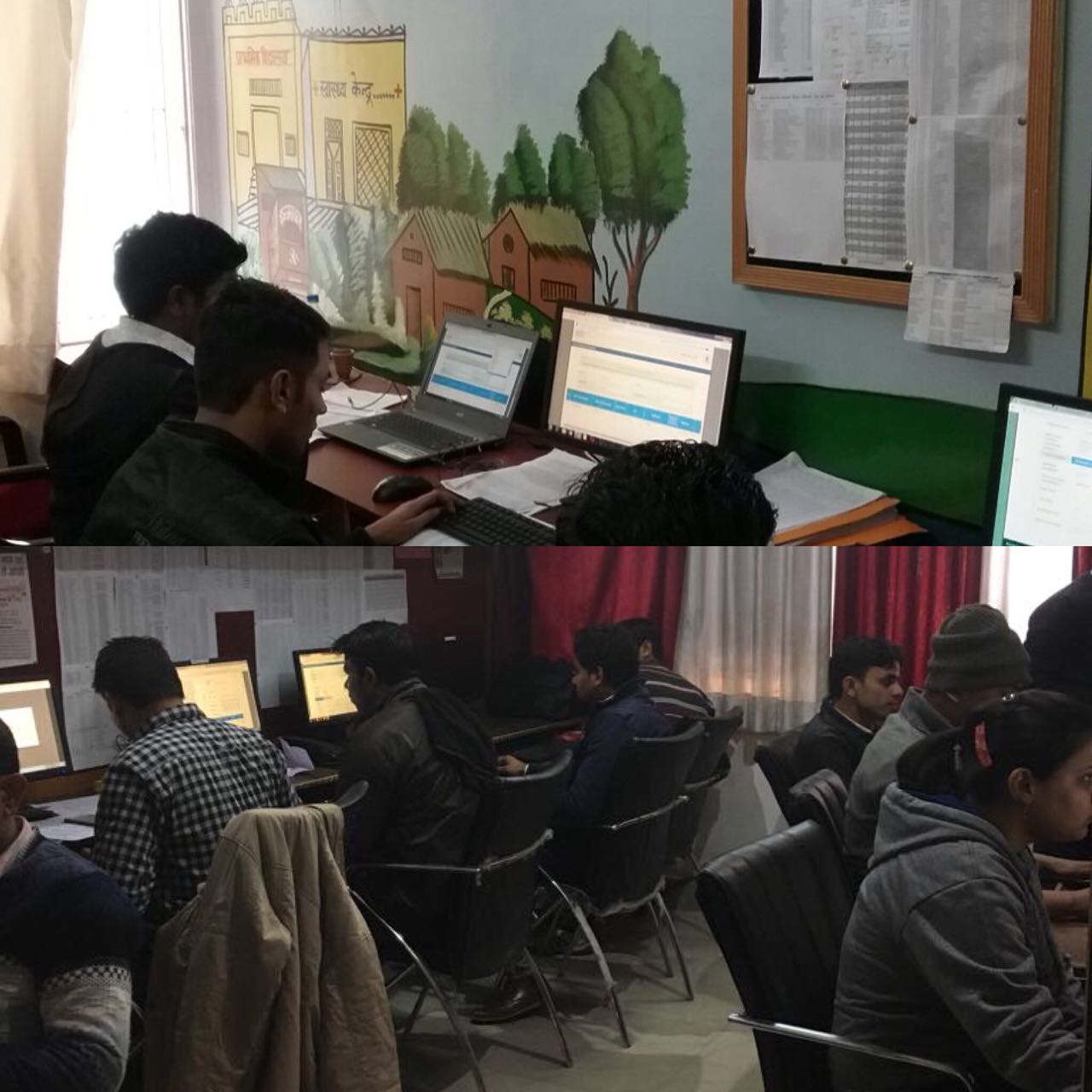 4. Community-Led Total Sanitation (CLTS) Approach:
The mission was efficiently implemented by empowering people in the community. A model of that incentivised and appreciated helped create a motivated workforce to work for the task.
Here are some of the methods of a Community Led Total Sanitation (CLTS) approach-
Nigrani Samiti: This is a 30-member team of children, women and men from each village were asked to keep an eye on places where people usually go for open defecation.
They are given a proper vigilance tool-kit which has a whistle, torch, cap and a jacket.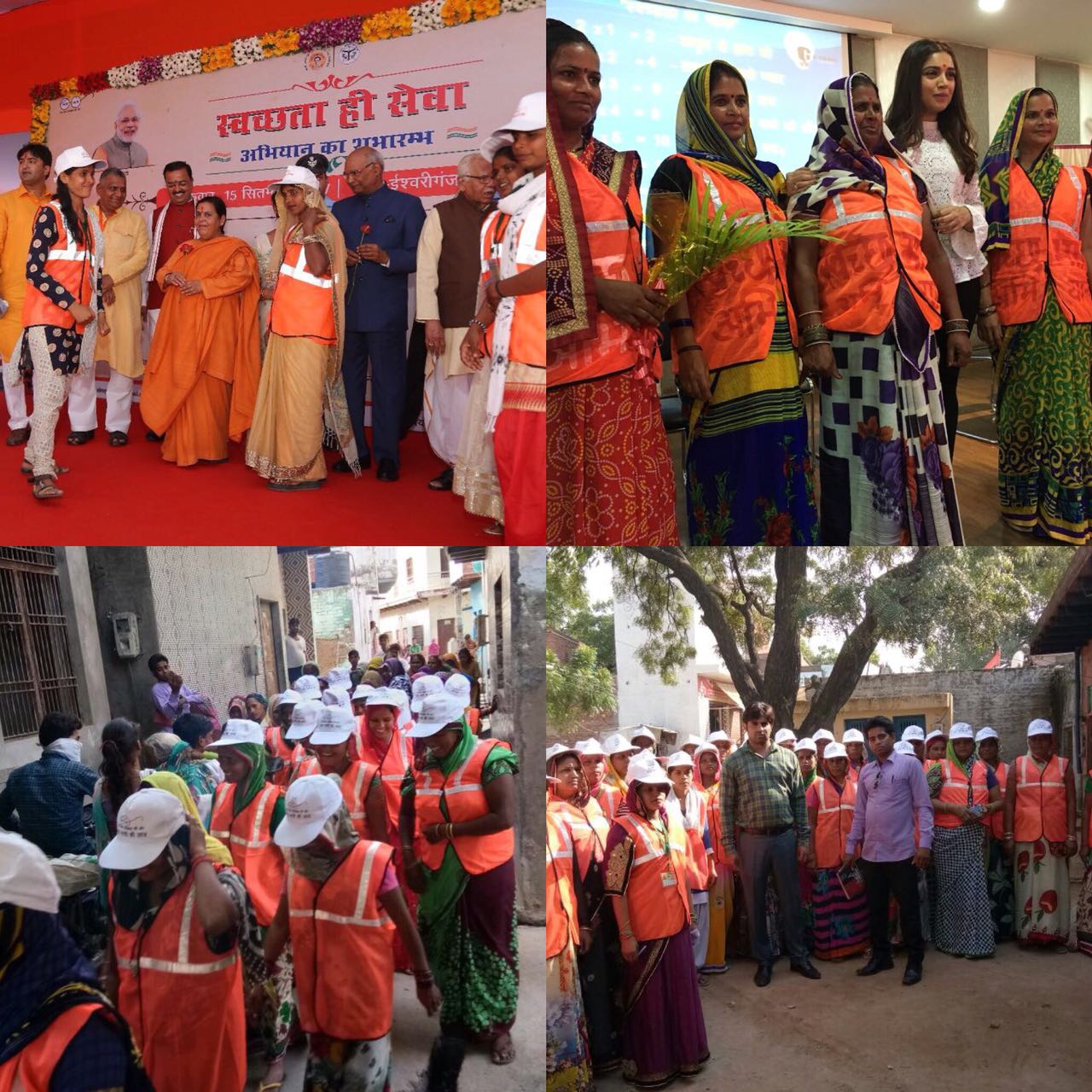 Swachhagrahi: One person, the Swachhagrahi, who is usually the one who leads the Nigrani Samiti in a village, is trained on CLTS and given ownership to make their village ODF.
Their progress was reviewed at the block and district level through the ODF war rooms. They are awarded a sum of Rs 10000 in two equal instalments – Rs 5000 when the village is declared ODF and a further Rs 5000 after six months of ODF sustenance.
5. Weekly Review Meeting of Different Stakeholders by the District Magistrate:
For implementing a scheme like SBM, it is crucial to involve the highest order of District Administration extensively. Hence, a weekly review meeting of Pradhans, Secretaries and the Swachhagrahi of each village with the ADO (P) & BDOs was initiated – headed by the District Magistrate.
6. High Impact Campaigns and Information Education Communication (IEC) Activities
IEC activities and campaigns are very impactful. They ensure sustainability by triggering the emotions of people. This brings about a sense of competition – which leads to behavioural change, which is the soul of the mission. Media coverage also helps increase awareness in the community.
The following IEC activities were carried out:
a. Husbands who gifted toilets to their wives under the campaign were awarded by the DM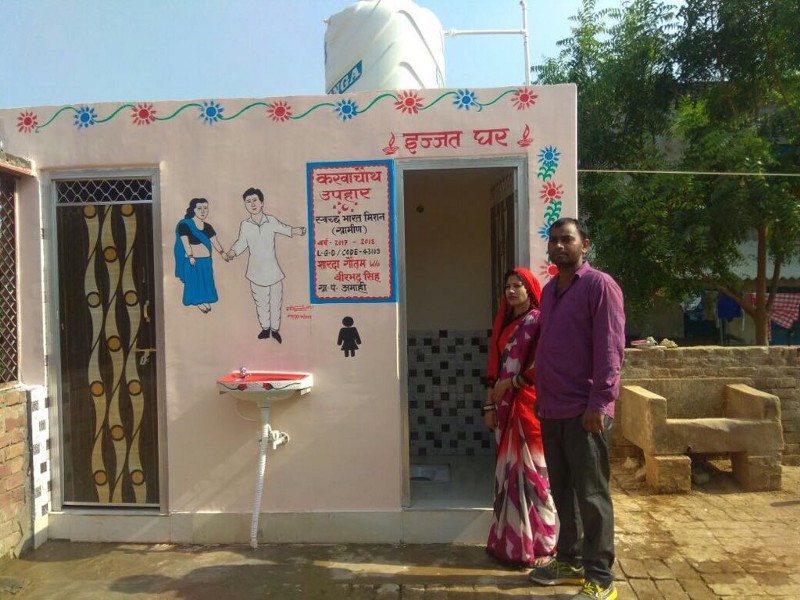 b. Sanitation as a subject in primary schools by introducing a book on sanitation, which was included in the examinations as well.
c. Painting, film-making, essay writing competitions were organised in all govt. schools and selected students were awarded by PM Narendra Modi on 2nd October 2017.
d. Wall painting on toilets and public infrastructure proved to be effective and helped create a long-lasting impact on the community.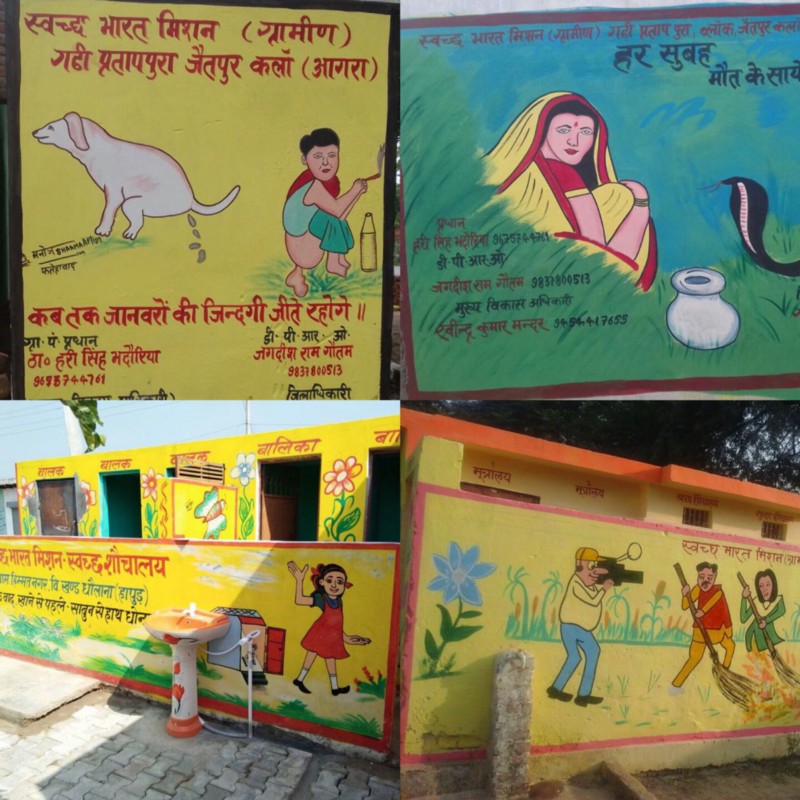 e. Motivational audio and visual content on sanitation played on LED screens of a van along with street plays in each Gram Panchayat.
(Written by Abhinav Tyagi- ZSBP Agra and Aishwarya Mishra- ZSBP Kanpur Nagar.)
Like this story? Or have something to share?
Write to us: contact@thebetterindia.com
Connect with us on Facebook and Twitter.
NEW: Click here to get positive news on WhatsApp!