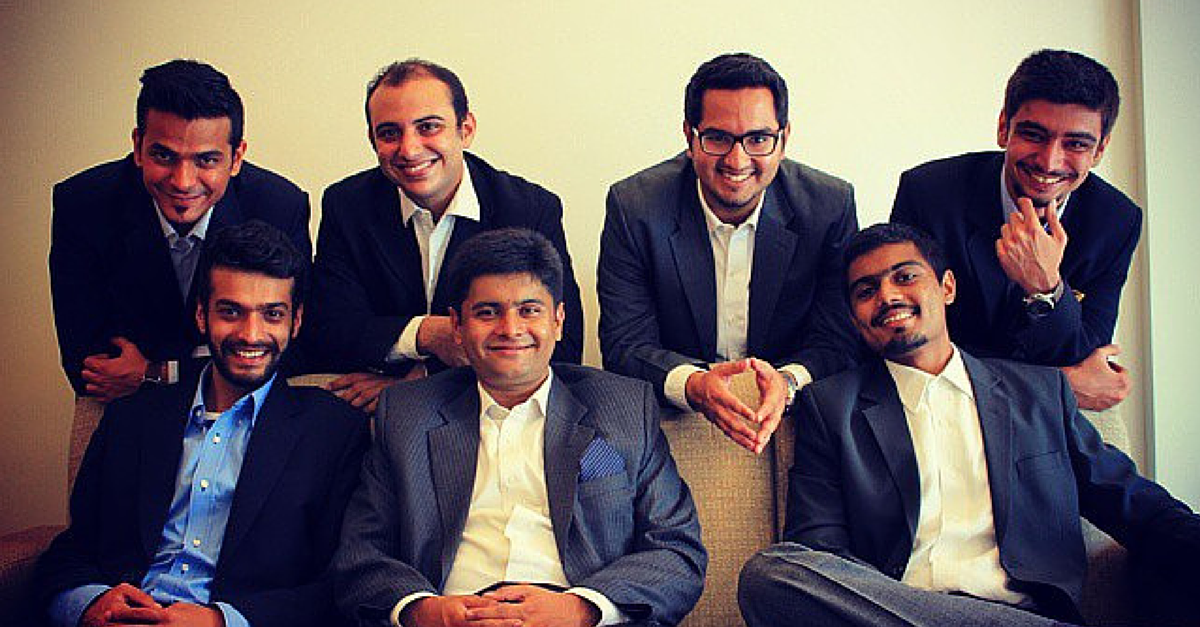 These seven first-generation farming entrepreneurs believed in revolutionizing agriculture in India. A random discussion on agriculture problems of India ended up in the ground-breaking idea of Bombay Hemp Company. From shattering perceptions to bringing hemp into the mainstream crop market, there is a lot this team has done to innovate in the agriculture sector.
These seven first-generation farming entrepreneurs believed in revolutionizing agriculture in India. A random discussion on agriculture problems of India ended up in the ground-breaking idea of Bombay Hemp Company. From shattering perceptions to bringing hemp into the mainstream crop market, there is a lot this team has done to innovate in the agriculture sector.
"We're a bunch of daydream-loving, science-fiction-believing and utopia-yearning change makers; we literally think we can change the world, well, at least for many people."
One fine day in 2010, seven students from Mumbai University started a discussion on the need for innovative solutions to the myriad problems that plague agriculture in India. One of those friends stumbled upon the Australian industrial hemp ecosystem and the wonders it has done for local economy and communities.
That is when they were convinced that the hemp super crop has immense potential, especially in a country like ours.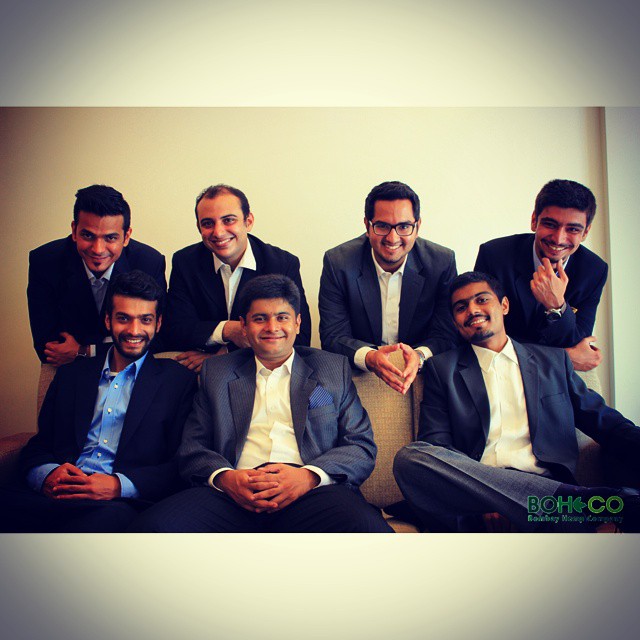 They set out on a three year long research stint involving extensive farm visits and explorations to uncover Indian agriculture's fundamental problems, and a skill building spree of attaining real world experience and learning by working with some of the best Indian enterprises so as to make themselves capable to achieve their dream.
The Bombay Hemp Company was then started by these seven first-generation agriculture entrepreneurs with a vision to unleash the potential of natural fibres to sustainably strengthen rural economy, transform Indian agriculture, provide livelihood opportunities, enable human development and innovate models of sustainable natural resource management with positive ecological impact.
"Finally, after preparing for BOHECO for three years, we set up operations on the 19th of January, 2010, out of a tiny but cozy administrative office in Mumbai, continuing most of the work across the spectacular varied agriculture fields, geographies and rural hinterland of India," Sanvar Oberoi, one of the co-founders of BOHECO, says.
How does it work?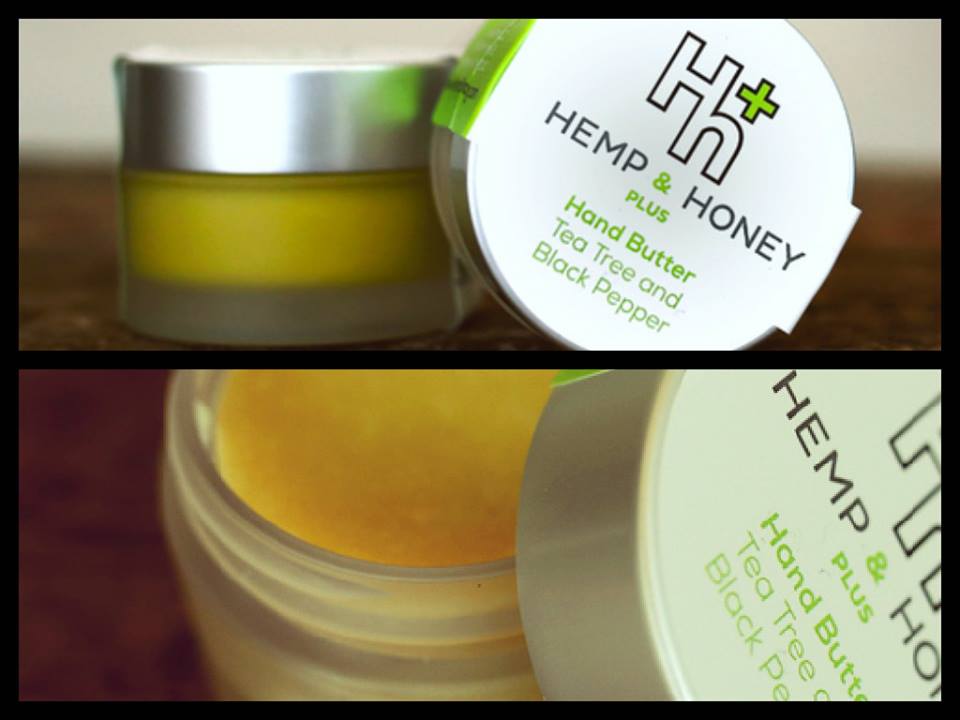 From the very beginning the team recognized the difficulties they are going to face, being the only industrial hemp company in South Asia. Since it was such a raw and unexplored space, there was a mammoth responsibility on them to create the larger 'Indian Hemp Ecosystem'.
They are working to engage with all six primary stakeholders of the ecosystem: 1. global hemp companies & alliances, 2. government & policy makers, 3. scientists & research organisations, 4. local farmers & rural communities, 5. industry, private enterprises, entrepreneurs, partners, supporting organisations & collaborators and 6. customers & consumers.
They decided to connect four concepts: LAB – FARM – MACHINE – MARKET, with the aim of creating a business that connects the benefits for local farmers and industry with reformation of agriculture in India.
"The challenge we are cognizant of is the fact that we as a business are not yet capable to innovate in laboratories, develop best cultivation methods or create processing machinery. But what we can do is fulfill the need for, and be, a unified, organized effort to create a confluence and an ecosystem for various stakeholders to collaborate, deliberate, co-create and develop," he says.
They act as enablers and facilitators to set up and develop the entire industrial hemp industry and ecosystem in India at both, the central and state level. With the vision to reform agriculture in India and its role in the economy, uplift the socio-economic standards of farmers, boost efficiencies of local industry, enable global research and innovation and provide society with cutting edge ecologically sensitive products.
They work in collaboration with various public and private organisations which range from research institutes, government bodies and NGOs.
"Our final aim is to create a self sustaining high yield: high value agricultural industry that involves a value chain of farmers, processors, packaging companies, marketers & customers," Oberoi says.
As an organisation BOHECO is open to various kinds of collaborations ranging from interested private players, organisations & other research institutes. As industrial hemp is a versatile crop, its utility can differ from region of growth to availability of processing machinery.
"Our team is well equipped to take up trial studies in various tropical and sub-tropical areas. We are open to partnerships in order to promote the growth of this high-value commodity," he says.
They work very closely with their governmental & non-governmental partner organisations to engage local farmers and women artisans from the rural communities. The male members collect the raw fibres of organic hemp, nettle and other natural fibres from the wild cultivation and/or planned cultivation as the case maybe and the women artisans then separate and process them into gorgeous yarns and fabrics.
Hemp for all needs
The team's passion and unmatched interest in bringing hemp in the market made them invest their personal savings to start the company. They have been bootstrapping their way through the past two years, surviving on product sales.
"We've decided to begin by catering to the most basic needs of man: food, clothing & shelter," Oberoi says. They now have a wide range of handloom & powerloom yarns & fabrics with blends of organic hemp, nettle, cotton, silk and wool. Recently, they launched their in-house haute couture fashion label: 'The Hemp Couture – THC' with a limited collection of 'The White Organic Hemp Linen Shirts'.
Make it a fashion statement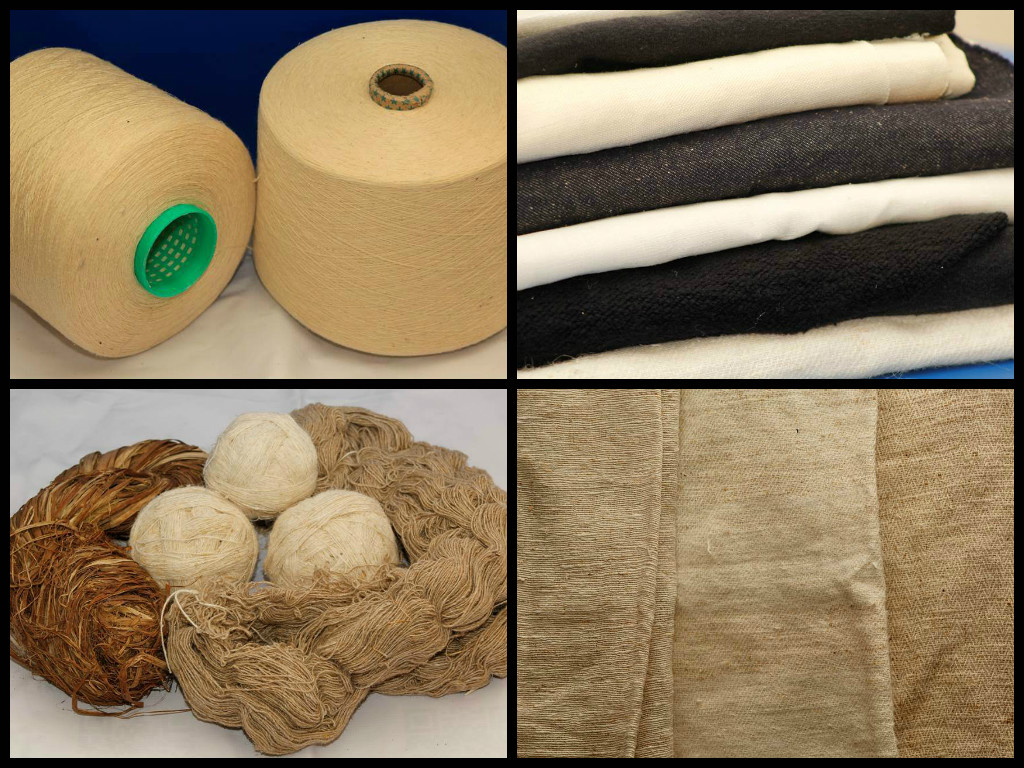 "As a fabric, hemp provides all the warmth & softness of a natural textile but with a superior durability seldom found in other materials. Hemp is extremely versatile and can be used for various products such as apparel, accessories, shoes, furniture and home furnishings," says the team.
'The Crisp White Organic Hemp Shirt' is their limited collection of premium high fashion shirts for both men and women made organically from 100% hemp. Hand produced by local artisans as a means of sustainable livelihood, the raw hemp has been beautifully crafted into amazing crisp shirts which cannot be ignored.
Eat hemp for a different kind of high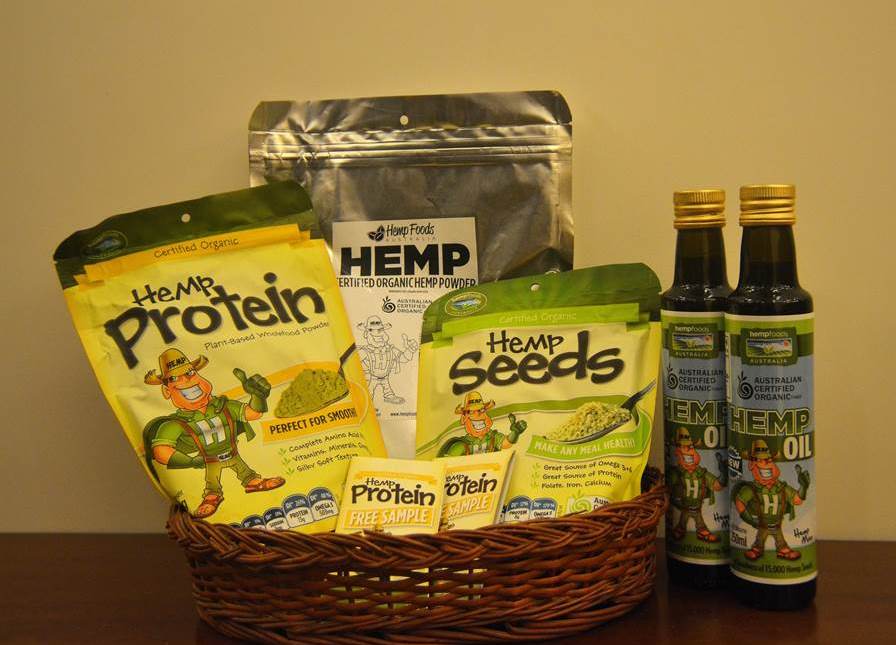 In food, they partnered with one of the world's largest hemp foods companies to bring edible organic hemp seeds, hemp seed oil, hemp proteins & hemp flour to India. The seed of the hemp plant contains some of the most balanced and richest sources of oils on the planet.
Hemp for a greener abode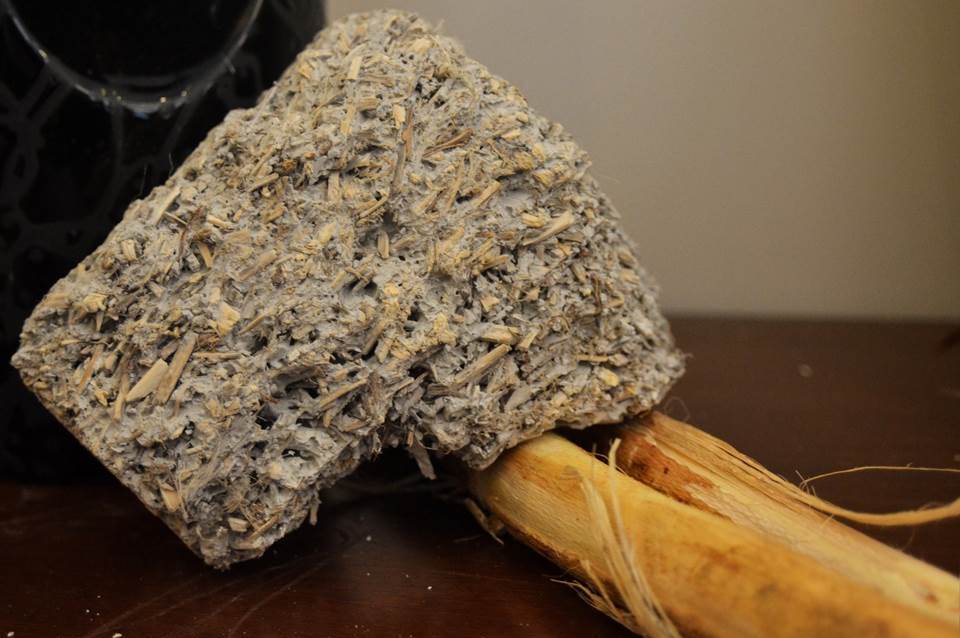 As far as shelter is concerned, they have collaborated with some of the leading expert organisations, private enterprises and farmers to create the world's greenest building material: hempcrete & biocrete walls, bricks and blocks. These are still being fine-tuned and customised for India's different climatic conditions and will be commercially available next year. They are hoping to now find the right partner investors and organisations to market these products.
The challenges
The company, being the first-of-its-own-kind, faces many challenges. Public perception of the wondrous industrial hemp, because of the misunderstandings with recreational cannabis and marijuana, is the biggest challenge they have to face. It is hard to convince people about the other uses of the material.
Limitation of financial and other resources to pursue all activities with the intensity and degree that they would have liked is another challenge that the team has to struggle with.
Also, due to the limited supply of raw hemp fibres, because the low-THC hemp seed for India is still being developed, for the short term they are forced to work with only the existing low-THC wild hemp. Apart from that, non-existent supporting industrial hemp ecosystem also hampers the smooth functioning of the company.
Getting the government on board
The government has been very supportive and receptive of both the idea of hemp and BOHECO's role. "India very clearly understands & distinguishes between the industrial use of low-THC hemp for its fibre & seed purposes and recreational cannabis and marijuana; the same is reflected in our national acts, policies and directives too," Oberoi says.
However, due to lack of scientific research into creating consistent and homogeneous breeds of low-THC hemp seeds and lack of interest by private enterprise, India sort of slept through the global wave of industrial hemp from the 1980s.
"We are very impressed by the Indian bureaucracy across all central and state ministries and bodies. Their high interest levels, hands-on engagement and support all through the journey has helped in breaking pre-conceived notions, beliefs & popular myths of their laggard nature," he says.
"In fact, we are now are taking the active public-private partnership model as a primary approach for our projects," Oberoi says.
The future and scaling up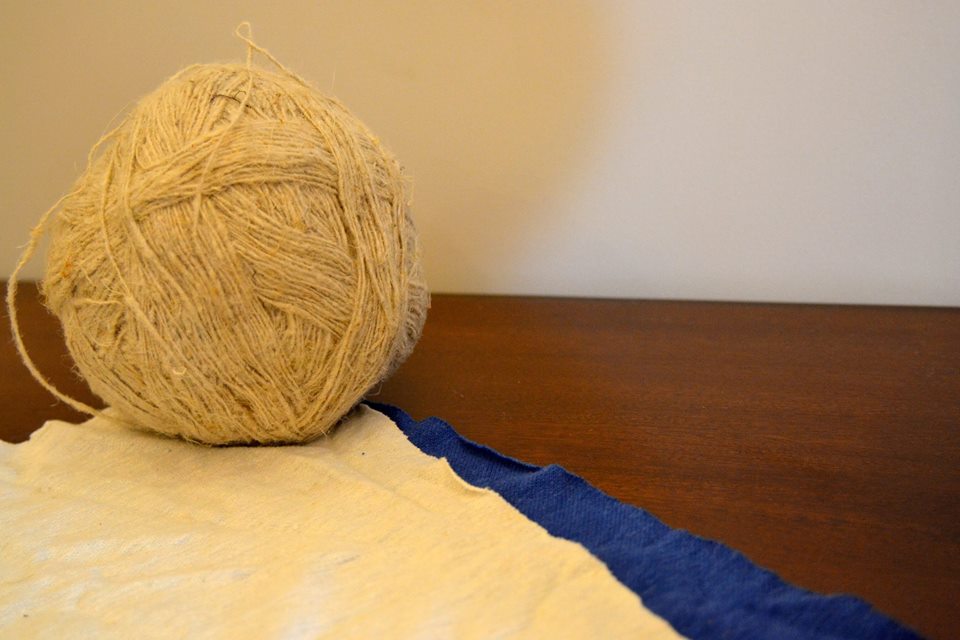 "We've surely come a fairly long way since 2010 at a time when we were lost in policy clarifications, law interpretation and wondering why no one else had worked with hemp in India at this scale already to a much more advanced stage of research and truly paving the way for the entire industry," Oberoi elaborates.
From a very macro point of view, they want to cause large scale societal change in realigning our otherwise misconstrued social pyramid to place our rural communities, farmers and women artisans at the very top for the sheer respect and standing they deserve.
Economic, environmental & human development are tools they want to use to truly create that fundamental change and they're learning to differentiate their decisions from the typical startup way.
"One example is our persistence in research and development right from our bootstrapping days in order to truly be a company with innovation at its core, not just with the products but across the board with everything related to the company," he says.
Their two cents
"Oh, only one: you could set up your company in agriculture or technology or any other industry of your choice but always from the very beginning, design the company to cause creative disruption and paradigm changes to your field, with all motive trying to enable positive social, environmental and economic impact," advises Oberoi.
Know more about BOHECO and their amazing work, check out their website.
Like this story? Or have something to share? Write to us: contact@thebetterindia.com, or connect with us on Facebook and Twitter (@thebetterindia).
We bring stories straight from the heart of India, to inspire millions and create a wave of impact. Our positive movement is growing bigger everyday, and we would love for you to join it.
Please contribute whatever you can, every little penny helps our team in bringing you more stories that support dreams and spread hope.