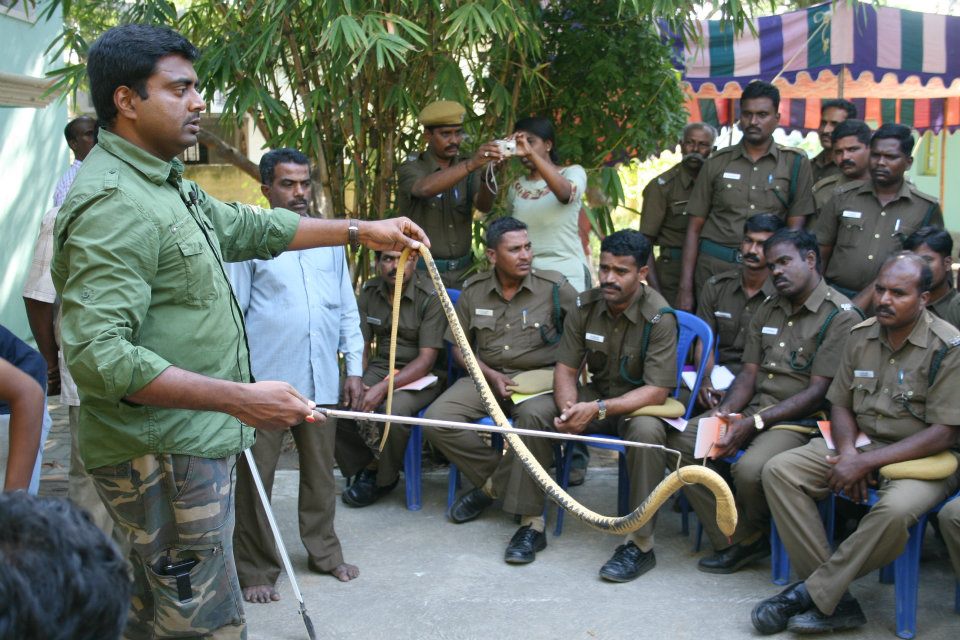 Concerned about the human-wildlife conflicts and the poor awareness on how to deal with it, Suresh Kumar and Jaishankar started Vanamitra to teach people to co-exist with the wild. They have reunited 12 leopard cubs with their mothers, rescued several specieis of wildlife and sensitized over 20,000 people about wildlife conservation. Read more about their amazing and daring initiatives and how they do it.
Concerned about the human-wildlife conflicts and the poor awareness on how to deal with it, Suresh Kumar and Jaishankar started Vanamitra to teach people to co-exist with the wild. They have reunited 12 leopard cubs with their mothers, rescued several specieis of wildlife and sensitized over 20,000 people about wildlife conservation. Read more about their amazing and daring initiatives and how they do it.
"I was passing through the railway gate and saw lot of people gathered near the transformer. Few were having long sticks and iron rods in their hands…one guy hit the iron rod inside the box and said 'just missed'. I immediately rushed there and held the iron rod in my hand and asked everyone to move away. Then with the help of a snake hook, I brought the snake out. It was very well built, 6.5 feet in length and very heavy to handle with a snake hook. It opened its hood which was very beautiful. I thanked God for showing me this majestic creature. Checked for the wounds and there was a very small cut near the neck which will heal by itself. The crowd became silent on seeing this beauty and some of them said, 'We would have done a big mistake if we had killed this beautiful creature'. Then I said 'Killing and Rescuing takes the same time; and the choice is yours," shares a member from the Vanamitra team.
A regular sight for them, this was one of many cases of human-wildlife conflict that the team solves every day. As we talk about wildlife and its conservation, have you given a thought as to why we need it so badly? Yes, we do need to save our wildlife because there will be nothing left for our future generations to see and experience. But, it goes way beyond that.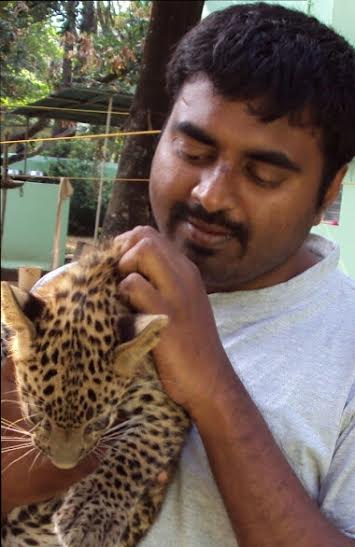 Come to think of it, our entire life is dependent on wildlife. The various animal species maintain the ecological balance, which keeps the food chain going. They are also in charge of the climate. Also, wildlife helps nature to sustain itself in many ways and reduces manual efforts of growing trees and taking care of them.
Enough reasons to conserve wildlife and nature? With rapid industrialization and development we have seen a huge decline in wildlife count. In the last five years itself, we have seen extinction of the tiger from four national parks – Sariska, Panna, Pench and Buxa, and almost lost all birds in our most famous bird sanctuary – Bharatpur. (Source) India's wildlife is in the worst situation it has been in the last 34 years.
The constant encroachment of humans into wildlife territories has resulted in decimation of wildlife populations and large number of human-animal conflicts.
Amongst all those who talk and spread awareness about this situation, Vanamitra is one such organization which is quietly doing their bit to conserve the environment. It is a wildlife conservation trust which engages common people in Conservation, with a special focus on the conservation of leopards.
Vanamitra, with a small team, has managed to reunite 12 leopard cubs with their mothers. They have hand-raised 5 orphaned leopard cubs, saved thousands of wild animals and educated more than 20,000 people about wildlife conservation. They have also stopped considerable Wildlife Trading and Poaching Rackets along with Wildlife Crime Control Bureau, Forest Department, CID Forest Cell as well as Police Departments.
"Our mission is to setup a Conservation Model involving local people, so that it can be replicated across India," Suresh says.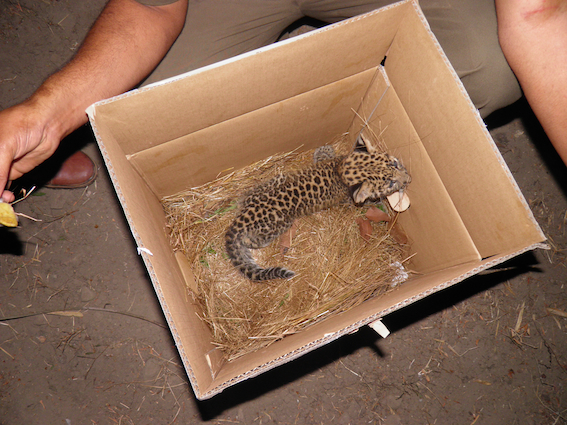 How do they do it?
Vanamitra believes in creating an ecosystem where humans and wildlife co-exist in harmony. "In ancient times in India, both humans and animals would co exist peacefully. But slowly, we have lost our touch with our cultural foundation and we need to bring it back to recreate a nature friendly lifestyle as our ancestors had," Suresh believes.
They educate people to deal with human-wildlife conflict in a healthy way. One of the initiatives they successfully implemented was to solve the snake-human conflict in urban houses.
Whenever there is an incident of a snake entering a house, the team rescues the snake from inside the house and leaves it just outside the house. Sounds shocking? Well, we thought so too, but when Suresh explains it we are convinced that it is indeed the right thing to do.
If you capture a snake and leave it in a far and different location, the reptile will have to find a new source of food, a place to hide and it will also have to deal with other territorial snakes. On failing to do so, the snake eventually dies.
"We have to understand that even snakes do not want to enter the urban accommodation. They must have entered by mistake. And hardly one or two such incidents happen in a year. So, if we leave them just outside, they will return to their regular habitat away from the human settlement," he says.
As the team be everywhere, they train people to deal with any wildlife emergency situations safely. This helps to build a strong and reliable emergency rescue network so that any wildlife emergency is attended to as soon as possible.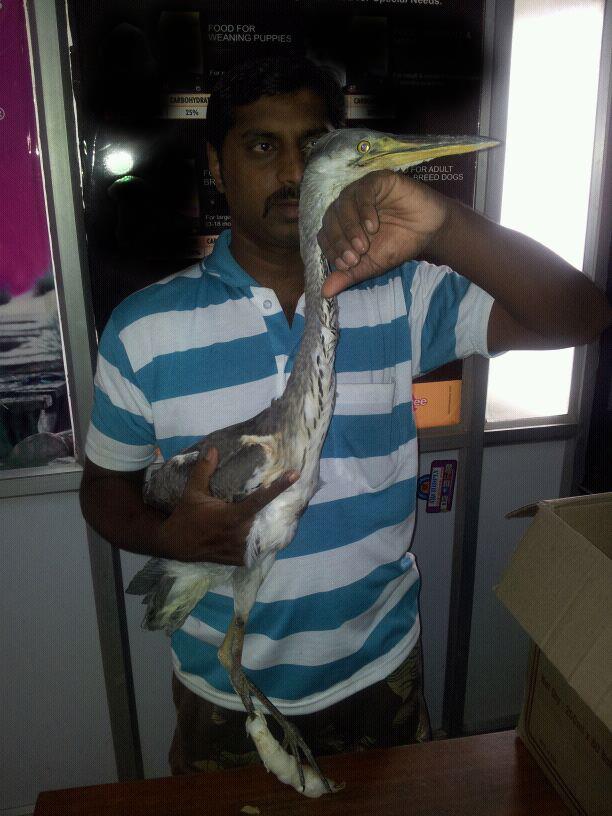 Vanamitra has trained the Karnataka and Tamil Nadu Forest department staff on Leopard Cubs Reunion Procedures and Caring for Leopard Cubs such as Feeding etc.. Vanamitra has also educated and sensitized thousands of people in national groups including Civil Defence, Home Guards, Police, Fire Services, Indo-Tibetan Border Protection Force personnel(ITBPF) etc. on critical topics such as the nature of disasters, disaster prevention and also animal management during disaster situations, etc. The team sensitizes villagers, farmers, students and local community to deal with human-animal conflict situations.
How you can contribute to conserve wildlife?
With regular jobs and lack of time, we understand that not everyone can contribute full time to wildlife conservation. But, there are many simple ways in which you can do your bit and help in conserving nature and the wildlife.
"One thing you can do is to not kill them. Even if you see such a conflict, try to get away from the animal so that you don't get hurt and let them be. They will eventually go back. Call the responsible person or group to take care of the situation rather than killing the species under panic," Suresh says.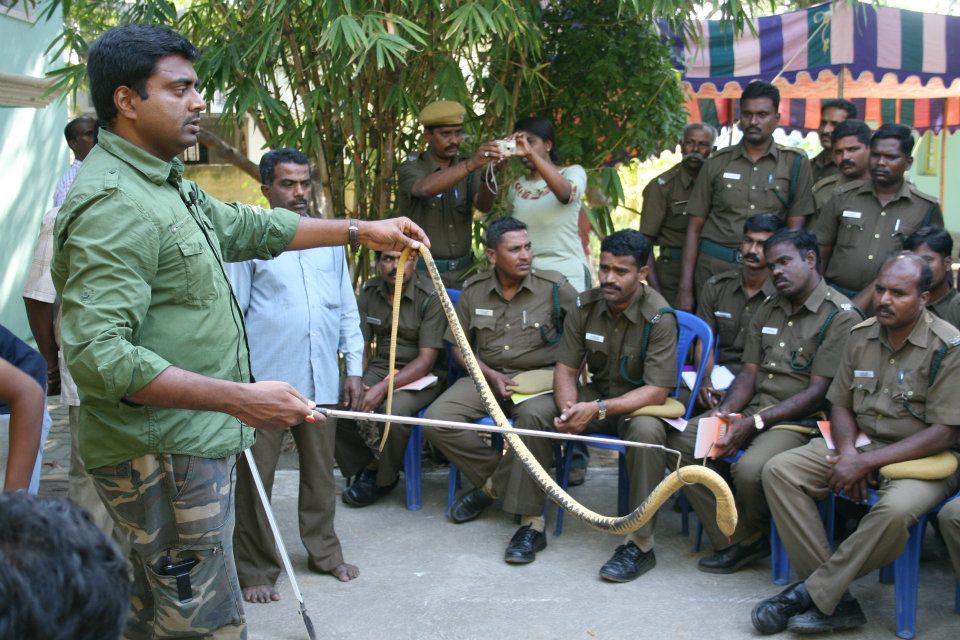 Apart from that ,you can keep water outside your house for birds and squirrels. You can also grow fruit bearing trees and shrubs in your garden to take care of their needs.
"Most of the kids are animal lovers, it comes to them naturally. Elders should learn from them and understand importance of wildlife," Suresh says.
How you can help Vanamitra?
You can volunteer with Vanamitra as they regularly host various projects and are in a constant look out for like-minded people.
"As a volunteer of Vanamitra, you don't necessarily have to rescue snakes or jump on crocodiles. You can utilize your unique skills and talents to promote the larger cause of wildlife conservation through Vanamitra. Or if you have any specific project or an idea in mind that you would like to carry out, we could also provide an excellent platform for you to implement that," Suresh says.
Or, you can just be a member of Vanamitra to get updates about various programmes the organization takes care of. And, you can also be a part of their workshops and various events. You can organize various sensitization sessions and campaigns in your own locality.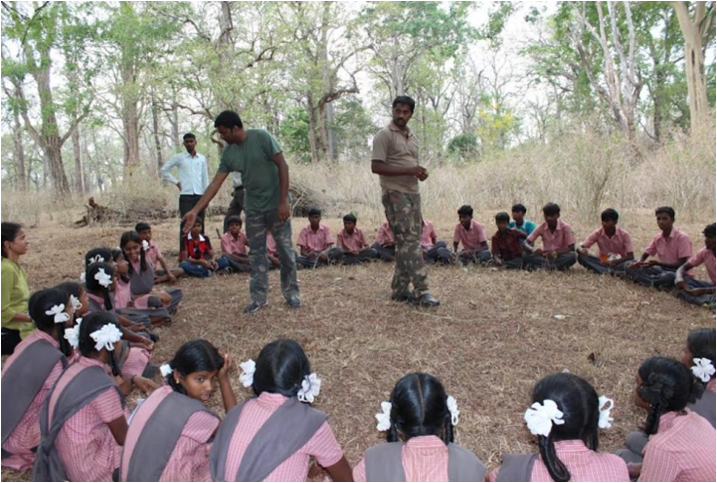 "We need a positive take on wildlife. Today's media always puts wildlife into a negative shade whenever there is a human-wildlife conflict. There should be positivity when it comes to spreading awareness about wildlife," he says.
Like this story? Or have something to share? Write to us: contact@thebetterindia.com, or connect with us on Facebook and Twitter (@thebetterindia)
We bring stories straight from the heart of India, to inspire millions and create a wave of impact. Our positive movement is growing bigger everyday, and we would love for you to join it.
Please contribute whatever you can, every little penny helps our team in bringing you more stories that support dreams and spread hope.