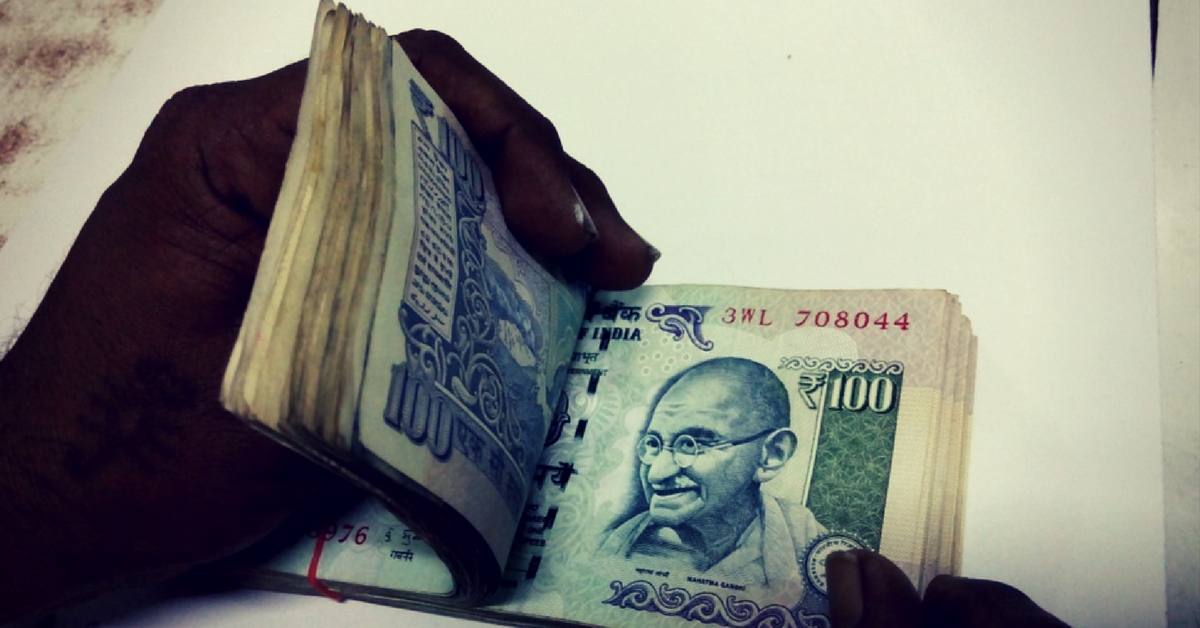 Both unaccounted money and violence have undermined Indian democracy for years, and it's time something is done about it.
The proliferation of money and muscle power in Indian politics continues to undermine our democracy. In the present Lok Sabha, 34% of our new elected representatives have criminal cases registered against them.
The more significant concern is the fact that half of these cases are registered for the alleged commission of heinous offences like rape, murder, extortion, kidnapping and dacoity, amongst others.
In fact, it is an open secret that the actual rate of criminality in our legislatures is much higher because many cases often do not see the light of day, as ruling establishments usually cover these crimes up or settle them in favour of their preferred musclemen-turned-politician. In this regard, nearly all political parties are equal offenders.
In his analysis of the recent Himachal Pradesh and Gujarat Assembly elections, former chief election commissioner Navin Chawla made some disconcerting observations.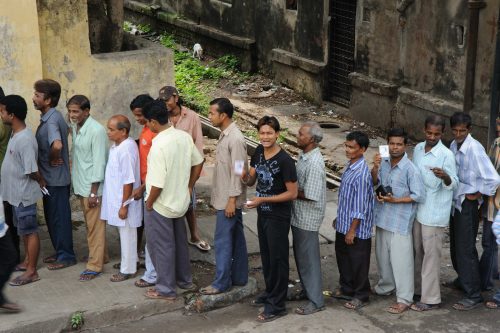 In Himachal Pradesh, out 338 election candidates, criminal cases were registered against 61—amounting to 18%. Of the 61 who contested, 22 (36%) won their elections. More than two-thirds of those candidates who won with criminal records were crorepatis.
In his fascinating book titled, 'When Crime Pays: Money and Muscle in Indian Politics,' Milan Vaishnav, a noted scholar on Indian politics, traces the journey of money and muscle power in Indian politics, backed by data collected from the Association of Democratic Reforms, and interprets the trends he discovers through the lens of economic and political theory.
It was in the 1980s when erstwhile strongmen decided that they were better served contesting elections themselves instead of backing a particular candidate. Parties, meanwhile, felt that selecting candidates with criminal records wasn't a problem since they usually brought their own finances to the table to contest elections.
As Vaishnav argues, "in a context of costly elections, weakly institutionalised parties, and an ineffectual election finance regime," political parties felt that it was in their interest to "prioritise self-financing candidates who do not represent a drain on finite party coffers but can contribute 'rents' to the party."
Why do voters cast their ballot in favour of criminal elements to represent them in Parliament or the Assembly? "What the Indian state has been unable to provide (health, education, and safety, among other essential public services), strongmen have promised to deliver in spades," Vaishnav argues.
Even former RBI governor, Raghuram Rajan, referred to this point during a lecture he delivered in 2014. "The politician does a little bit to make life a little more tolerable for his poor constituents—a government job here, an FIR registered there, a land right honoured somewhere else," he said. "For this, he gets the gratitude of his voters, and more important, their vote."
This is what Vaishnav refers to as the "partial privatisation" of  State delivery mechanisms, including welfare services (including freebies) and law and order or "the coercive functions of the state".
"When politicians can manipulate their discretionary authority over goods and services the state provides, they often choose to do so along ethnically motivated (caste or community) lines," Vaishnav argues, which is a reflection of our fragmented polity. Despite their dubious antecedents, these strongmen are often seen as those who will deliver for the particular caste or community they represent irrespective of the means they choose to employ.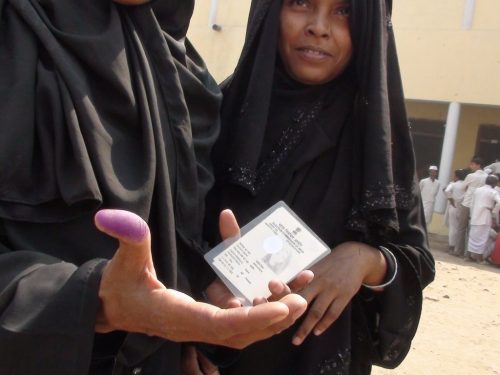 In a landmark 2003 judgement, the Supreme Court ruled that candidates contesting elections to both the parliament and legislative assembly must submit an affidavit at the time of their nomination listing out financial assets, educational qualifications and criminal record. Unfortunately, this hasn't done much to improve transparency.
Read also: Do we need to be 25 years old to contest elections? Parliament should change that!
There are solutions in place to minimalise, if not eradicate, the effect of muscle and money in politics. It begins with wholesale reform of the election finance system. Earlier this year, the government introduced far-reaching changes to our electoral finance system.
Steps included limiting cash donations to Rs 2,000 from the earlier Rs 20,000, the introduction of anonymous electoral bonds and raising the limit on how much companies can donate to political parties without revealing the beneficiary of their money. These steps do little to enhance transparency. For starters, the law imposes no limit on the number of these cash donations.
"We needed a new law to mandate that parties would be 'required' (and not merely 'entitled' to under the new law) to receive donations by cheque or digitally. The Finance Minister did no such thing," observed Yogendra Yadav, the Indian psephologist and academic.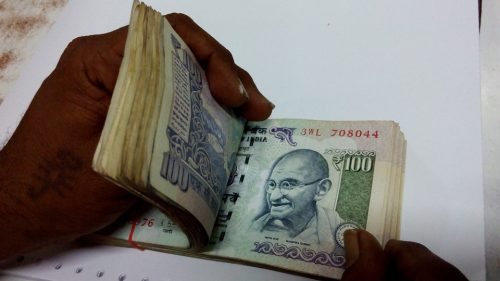 Removing the veil of anonymity is the first step towards transparency. Bringing parties under the ambit of the Right to Information is the next step in this direction. Another major point of contention is the election campaign spending limits laid down by law.
As the former Prime Minister Atal Bihar Vajpayee once said, "Every legislator starts his career with the lie of the false election return he files." Political parties privately admit that their candidates often overshoot the Rs 70 lakh limit for Lok Sabha and Rs 30 lakh for Assembly elections by crores of rupees.
Observers argue that these rules are designed to fail, even though the Election Commission has attempted to "keep it in line with ground realities, particularly inflation." Since going beyond the limit mandated by the law would require candidates to source finance from undisclosed donors or dubious sources, the limit set should be commensurate with the actual amount candidates spend.
Read also: How Are Your Votes Counted? Are They Secure? Here's How It All Works!
If this isn't a viable option, it would require our lawmakers to arm the Election Commission with more powers. In a recent column for The Wire, SY Quraishi, the former Chief Election Commissioner, spoke of it. "The solution is two-fold: making the EC fully independent and giving it more disciplinary power over the political parties," he wrote.
Greater independence would require changes to the appointments system of the Election Commission. "Nowhere in the world, does the government of the day unilaterally appoint the election commissioner. It is always by a collegium or even full parliamentary scrutiny/ interview," Quraishi claims.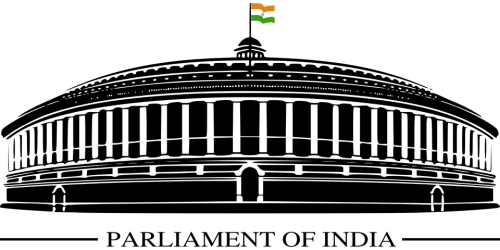 "The second reform should be to give the EC the power to punish the political parties (including de-registration) who commit a major violation of their oath or indulge in willful disobedience of the lawful orders. For example, non-submission of accounts and audit reports, not conducting internal party elections, persistent violation of the model code, etc.," he adds.
To rid our legislatures of criminal elements, Parliament could pass legislation that would disallow candidates facing serious criminal cases in which a court has already framed charges, Vaishnav argues, in an interview with Reuters. With concerns over due process, the cases of these tainted candidates can be sent to fast-track courts for speedy adjudication.
All these changes would require legislation.
However, for India to completely rid itself of criminal elements, it will have to get on with the old-fashioned business of improving the state of governance and ensure that the administrations have the necessary incentive, resources and human resources to deliver essential public services. There are no shortcuts to ridding ourselves of this problem.
Like this story? Or have something to share? Write to us: contact@thebetterindia.com, or connect with us on Facebook and Twitter.
NEW: Click here to get positive news on WhatsApp!
We bring stories straight from the heart of India, to inspire millions and create a wave of impact. Our positive movement is growing bigger everyday, and we would love for you to join it.
Please contribute whatever you can, every little penny helps our team in bringing you more stories that support dreams and spread hope.