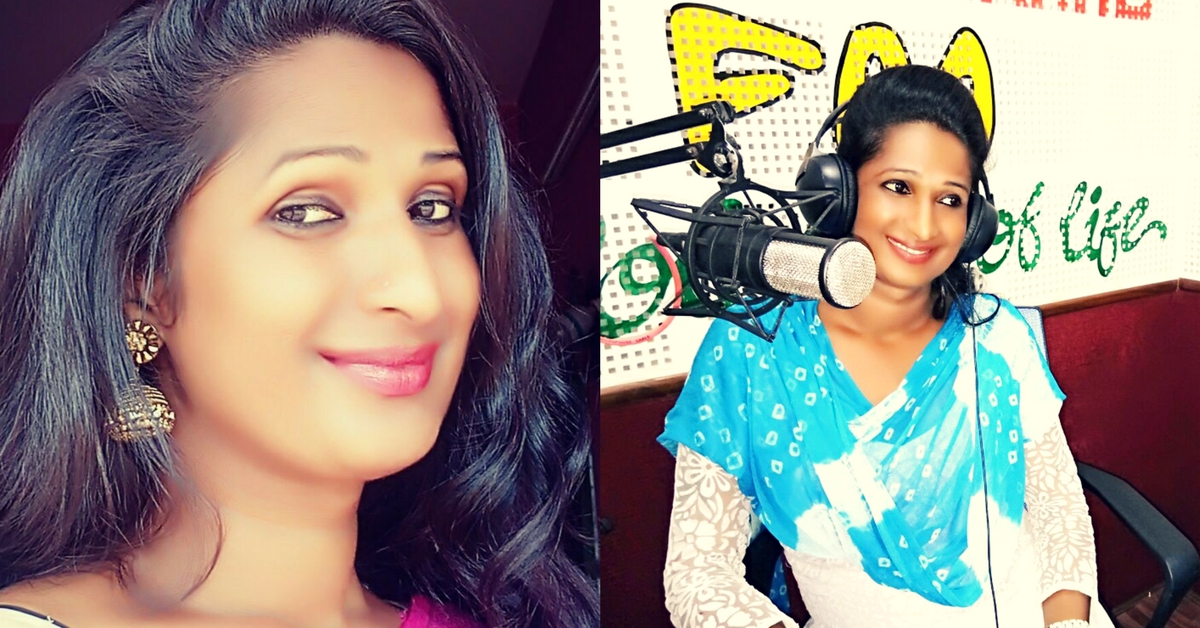 Kajal's show 'Shubamangala' kicked off on 21st November and airs on the community Radio Sarang 107.8 every Tuesday from 5-6 pm. She
Kajal was born in the village of Mandya in Karnataka, 20 kms away from Mysore. Even though she was biologically assigned male at birth, at the young age of 7-8 years, she suffered from the deep distress of gender dysphoria.
"I always knew I was different. I could never fit among boys my age, who would play cricket, football and wrestle. I loved to sit with the girls chatting, singing and dancing to film numbers," she says.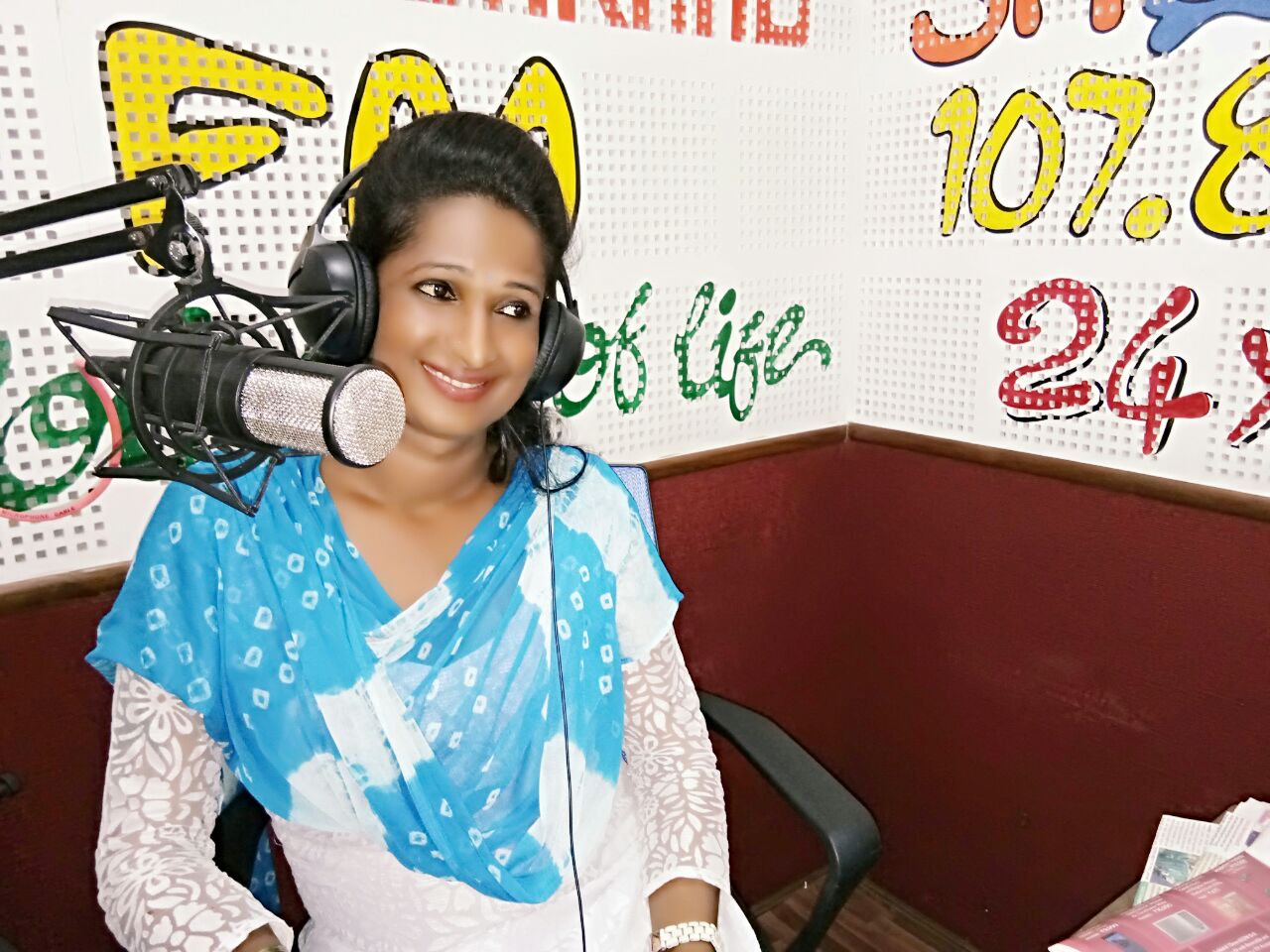 She recalls how her school teacher would yell at her for sitting amid the girls, but she wouldn't listen.
"I did not go to school when a Math teacher humiliated me for having sat among the girls. I was so angry that I did not go to school for several days. Because I knew from within I was a girl."
Kajal was in the 7th Standard when she started interacting with the transgender community. It was then that she met Mahadevi, a senior transgender activist in Mandya.
"I was so enchanted looking at her shoulder-length hair, how she carried themselves, and I kept questioning: Why can't I be like her? Why can't I wear a saree or pierce my nose?" she says.
Growing up she could never discuss her problems with either men or women, and certainly not with her family. So she decided to interact with the transgender community.
She realised how the closest people to many of these transgender members, including their family, abandoned them for their identity. But when they entered the community, no questions were asked.
"People get tangled in complexities of caste, religion, gotra and status. But not in our community, it doesn't matter where you come from. All that matters is who you want to be," she says.
Kajal recalls how trapped she felt when she would be forced to wear pant and shirt. At the age of 10, she decided to leave Mandya and come to Mumbai and settled in its suburb Malad, Malwani.
"When I grew my hair until my shoulders, people would mock and hurl transphobic slurs. I cannot tell you the independence I felt when I first wore a saree freely, or pierced my ears and nose. I could finally do everything I wanted and be proud of it," she says.
Kajal was 13 when she underwent sex reassignment surgery. She completed her Grade 10 in Mumbai and returned to her village to write her PUC exam. She scored a distinction with 85%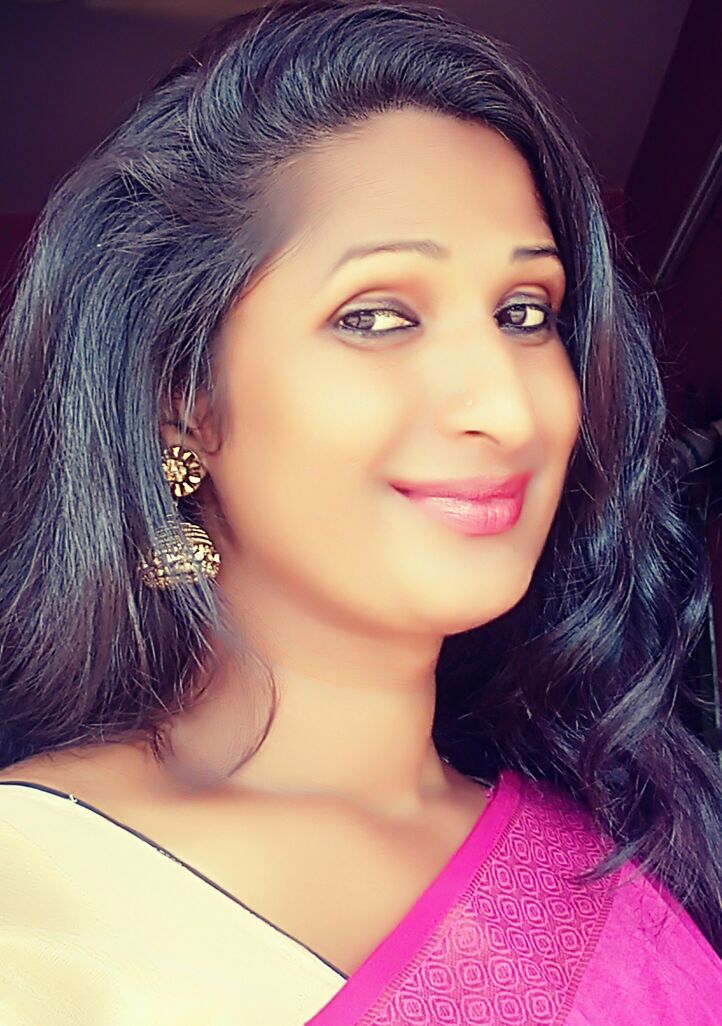 When she returned as a woman to her village, her brother hurled abuses at her. She feared the reaction of her appa, and met her mother in private at a bus stand in Bengaluru. Her mother was overcome with emotions and cried bitterly at Kajal's arrival.
"I am not dying of any terrible illness. I am going to live my life as a woman and achieve everything on my own merit. I am not doing anything illegal or immoral that will bring shame to you," Kajal recalls telling her amma.
Her mother held her close whispering, "You can be whoever you want to be, I will love you regardless. But stay with me."
Eventually Kajal returned home fell at her father's feet and apologised. "I told them I wasn't the only one. There were thousands like me. If you, my creator don't accept me, how can I expect anybody else to?"
He didn't say much, but the emotions welling up in his eyes were enough to make Kajal feel accepted. He said, "Don't go anywhere. Stay with us"
But Kajal soon realised staying in her native village restricted her opportunities. She wanted to sing and dance and live the vibrant life with her community.
She continued to visit her village regularly and went back to Mumbai. Lack of employment pushed her to earn her livelihood by working as a bar dancer and even beg at times. She later got associated with a circus company as a dancer and hence happened to visit the coast of Karnataka for a show nine years ago.
She regards this the best decision of her life. Moved by the love and acceptance that the village of Brahmavar in Uduppi gave her, she settled down permanently and has been living here for the last nine years.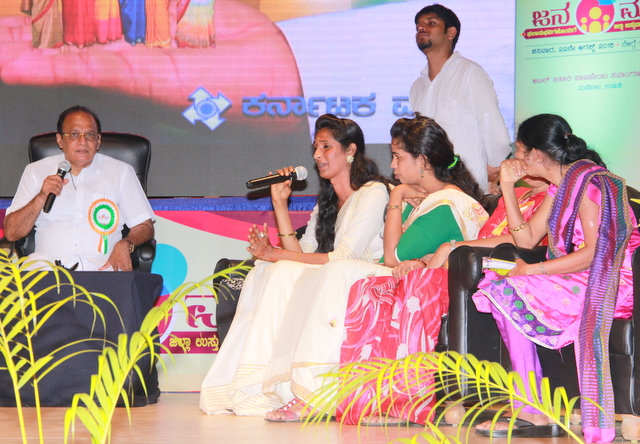 "This place gave me love and respect that no other place did. It accepted me with no judgements made on my appearance or gender." Her love for the village reflects in the fact that she adopted its name as her surname.
Kajal discusses the major problems that the transgender community in India faces.
"People think if you are a transgender, you will either beg at a signal or get into sex work. But has anybody questioned why majority of the transgender community resort to it? Because we don't get work. Why would we want to stand in the scorching sun to beg if we were given a employment? We are not saying make us ministers, give us a job at least to live a dignified life."
But Kajal never did give up. And one of the forces who drove her to chase her dreams was MGM college lecturer Manjunath Kamath. She regards him as a father figure who helped turn her life around.
Kajal was working at Ashreya Samudaaya Sangatanay, an NGO supporting the transgender community, when the film 'Naanu Avanalla Avalu,' shot by Majunath's students was released. The entire community was deeply disappointed that the film wasn't released in Udupi. So, they spoke to Manjunath and arranged for a special screening of the film.
The film brought Kajal and her friend Nagma to tears. When Kamath asked them the reason behind their tears, Nagma and Kajal told him of their struggles.
"We always wanted to study, but nobody gave us enough opportunities. Manjunath Sir held us by the hand and never left us. He gave us the opportunity to study further, bearing all the costs. Thanks to him, I will soon be pursuing my graduation.
"He asked me to accompany him to MGM college and several other colleges to share my story. I was scared, but he encouraged me. He told me, 'Why are you scared of opening your heart out. If you don't speak for yourself? Who else will?'"
This gave Kajal exposure to an audience and enhanced her public speaking skills. When Manjunath enquired about Kajal's future plans she revealed how she wished to anchor on TV or on radio.
Manjunath connected Kajal to Spandana Channel's Avinash Kamath who trained her for two months to compere shows. It was at that time that Kajal was invited to Chennai to a transgender award function to be felicitated.
"Finally I saw my community breaking stereotypes there. It proved how we could do anything if we were given the right platform. I met designers, doctors, police officials, dentists and felt privileged to be in their midst," she says.
---
Read more: Equality Gets a Boost in Chattisgarh, as Police Force Set to Hire Transgenders
---
Kajal has received several awards ever since and has been invited to speak on various transgender forums. At one such programme, Abhishek Shetty from Radio Sarang, 107.8, a community radio channel run by St. Aloysius College (Autonomous), Mangalore, got in touch with her.
Kajal's speech impressed him and he requested her to come down for an interview. This was an all-new beginning for Kajal.
"I remember him asking me, 'Kajal, what would happen if I told you, you are going to be the first transgender radio jockey of Coastal Karnataka? I thought my heart would burst," she laughs.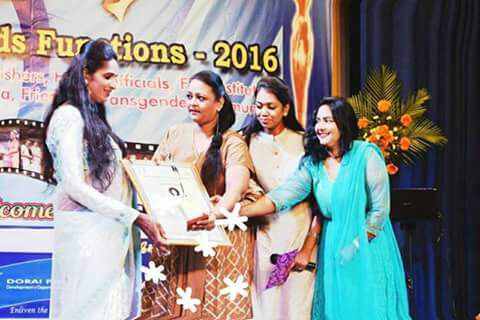 Kajal's show 'Shubamangala' kicked off on 21st November and airs on the community radio every Tuesday from 5-6 pm. She has already done three segments and raises transgender issues that need to be highlighted. She has nothing but praises for everyone at Radio Sarang who have helped her every step of her way.
Kajal is also set to be a part of famous director Raviraj's Rangabhoomi theatre which has been performing across India and in the Gulf over the last 52 years. She will play the lead in in his play 'ICU Noduve Ninna.'
"Raviraj Sir came home with Avinash Kamath. Without even asking me if I knew to act, he decided to cast me. The fact that they trusted me enough to play a role that starts and ends the drama through and through is surreal to me," she beams.
The drama is all set to release on January 6, 2018. She is overwhelmed by the support everyone at Rangabhoomi is giving her during their rehearsals at Kamlabai School. Of a cast of 10 men and four women, Kajal is the only transgender person to be cast.
Looking back at how her life has shaped in the past year, Kajal reveals her plans for the future saying, "I don't want to be the only Kajal who makes her name in the mainstream and breaks stereotypes. I want my community to grow and have many such Kajals. I want to empower them enough, to not see any of them standing on the road begging or getting into commercial sex work due to dearth of jobs. And I will use every platform to demand an equal right to a dignified life for each of them," she concludes.
Like this story? Or have something to share?
Write to us: contact@thebetterindia.com
Connect with us on Facebook and Twitter.
NEW: Click here to get positive news on WhatsApp!
Tell Us More
We bring stories straight from the heart of India, to inspire millions and create a wave of impact. Our positive movement is growing bigger everyday, and we would love for you to join it.
Please contribute whatever you can, every little penny helps our team in bringing you more stories that support dreams and spread hope.