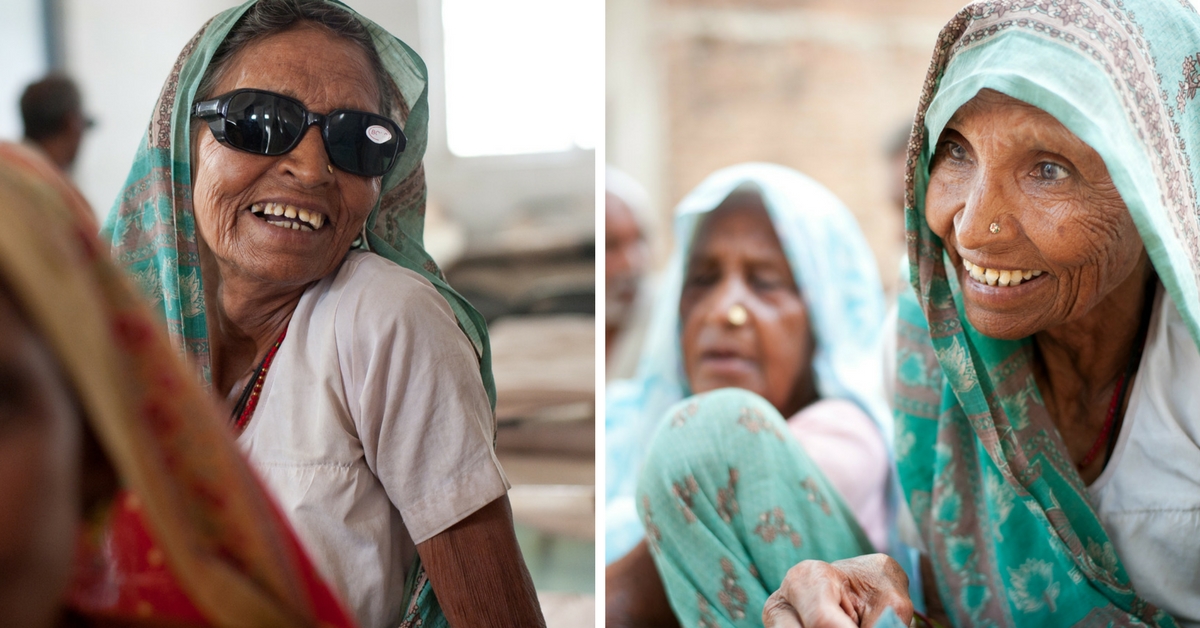 A breakthrough campaign, Help Me See uses cutting-edge solutions to treat cataracts — the leading cause of blindness in India.
For the last three years, 52-year-old Taradevi from Hansi (in Haryana's Hisar district) has been suffering from severe visual impairment due to cataracts.
Her husband is physically challenged, so it is her eldest son who takes care of her when he is not working as a milkman. The family lives in a tiny brick hut, with their three cows stationed in the small courtyard outside.
Till a few months ago, Taradevi's family had just one wish — they wanted her to be able to see again. Since her vision started to decline, Taradevi had become increasingly withdrawn, feeling as if her whole being was becoming darker and drearier.
Today, Taradevi's vision has improved tremendously, and the delighted 52-year-old is back to being her normal cheerful self.
And this has happened due to a breakthrough global campaign that uses cutting-edge solutions to end visual impairment caused by cataracts — the leading cause of blindness worldwide.
According to World Health Organisation (WHO), around 253 million people worldwide live with visual impairment while 36 million are affected by blindness.
The leading cause of this global health crisis is untreated cataracts, a condition in which vision starts blurring and dimming as the lens of the eye becomes clouded.
This holds true for India too, a developing country where cataracts still affect as many as 74% of adults above age 60.
Today, it is also the cause of blindness in 5 million people and visual impairment in 71 million more. Nearly two-thirds of this staggering number are women, and more than 80% are aged 50 years or above.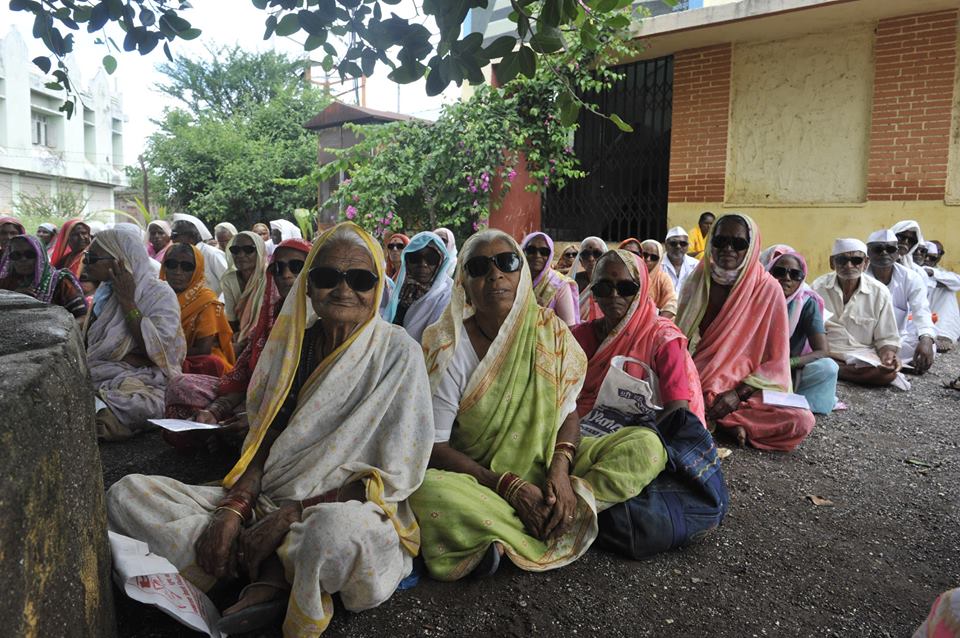 Furthermore, a vast majority of cataract-afflicted Indians live in low-income settings, as blindness is both a cause and consequence of poverty. It is a consequence, because poverty leads to low awareness about eye health, increased susceptibility to eye diseases and lack of access to health services.
It is also a cause because blindness can reduce earnings and limit employment opportunities while significantly increasing expenses.
Social disadvantages associated with cataract-induced blindness are significant too. Negative stigmas associated with the health condition lead to loss of social standing and decision-making authority, further alienating the afflicted from their communities.
However, there's still hope. The solution to this critical yet curable health crisis is Manual Small Incision Cataract Surgery (MSICS) — a safe, low-cost and very effective procedure that treats cataract blindness in as little as five minutes.
Unfortunately, while this solution is in practice in India, a severe shortage of cataract specialists has ensured that its numbers remain far below what is actually required. It was with the aim of filling this crucial gap with tech-driven solutions that HelpMeSee started their India campaign in 2012.
HelpMeSee's first step was to start training ophthalmologists in MSICS to reduce the heartrendingly long list of underprivileged patients awaiting cataract treatment.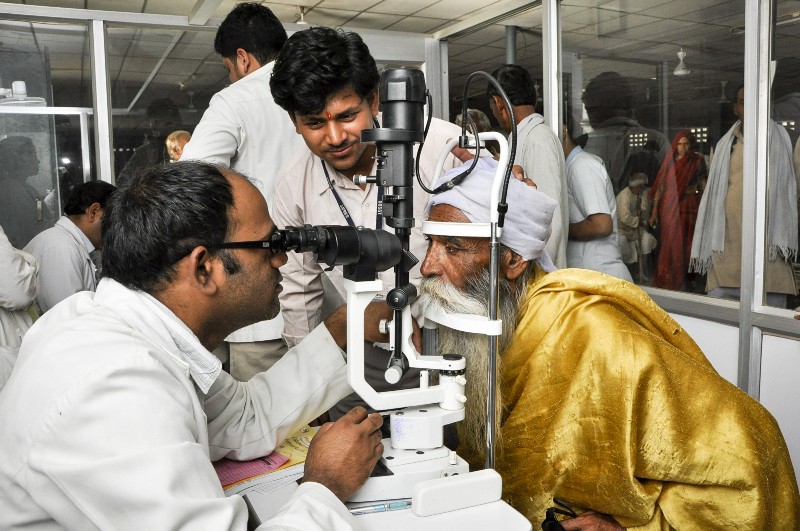 This is being followed by the development of a unique simulation-based training programme that will be then used to train the 9,000+ cataract surgeons needed in rural districts across India.
The eye simulator being created by HelpMeSee will use advanced physics-based modelling to simulate the effects of 'live' surgery (including pre-existing conditions and complications) and provide unprecedented haptic (sense of touch) feedback.
By offering countless virtual versions of eyes, it will also let doctors practice frequently and enhance their skill set without any risk to real-life patients.
Next, aware of the importance of reaching patients where they live, HelpMeSee focussed on identifying patients (especially in remote regions) and connecting them to safe medical services. It did this by partnering with frontline health workers and mobilising communities to spread awareness.
To help it do its job better, the HelpMeSee team also developed a GPS app (called REACH) that helped community screeners in the field identify patients quickly.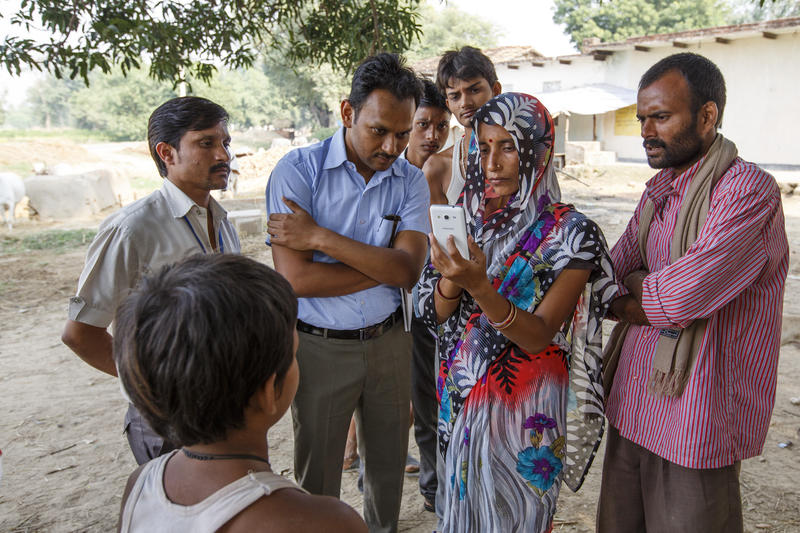 Utilising the power of cloud computing, patient data could now be captured and uploaded from anywhere in India, providing real-time access to the medical team.
"Earlier, sending cataract images to the health clinic used to take us between one to two days. Now with the mobile app, the whole process is completed in 10-15 minutes, and then we just need to click send", explains community health agent, Meera Devi, adding that the app also supports patients at every step of the process, right from diagnosis to post-surgical examination.
HelpMeSee also took small but significant steps to address challenges such as post-surgery infections and sub-standard medications.
One such step was the development of a pre-sterilized, single-use surgical kit that would contain all the necessary instruments, medicines and supplies required for an MSICS procedure.
Other than drastically reducing post-operative infections, this kit was also beneficial in simplifying the supply chain, standardising costs and making treatment possible in the remotest of areas.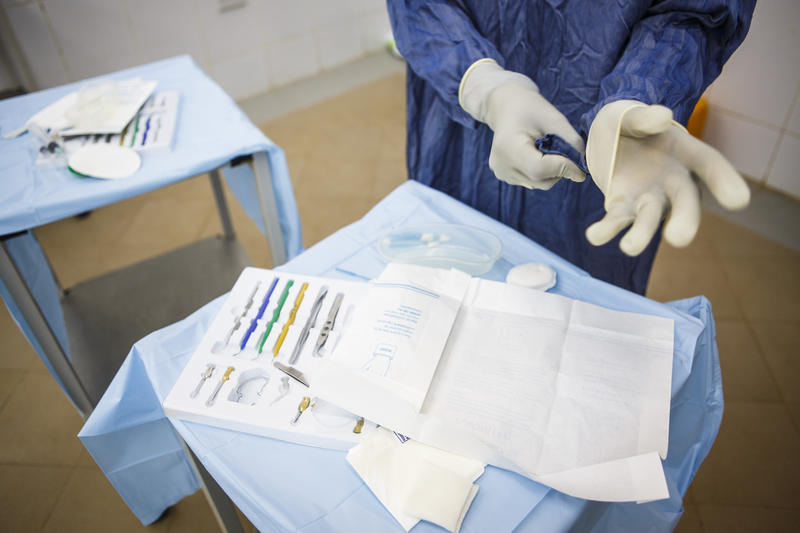 Another noteworthy step was the establishment of a cloud-based reporting system to ensure highest standards of surgical quality and monitor the outcomes for patients. This also ensured that, whenever required, corrective measures could be implemented promptly.
In short, HelpMeSee has effectively used holistic, high-tech solutions to serve cataract-afflicted people living in the harshest conditions while helping communities build self-reliant health networks for themselves.
Also, while vision restoration has been the primary goal of the campaign's efforts, it has also yielded powerful psychological benefits in the lives of its patients.
However, nothing illustrates the massive impact of the campaign better than the heartwarming stories of the thousands of people whose lives were literally lit up by HelpMeSee's medical interventions.
Here's an example.
Bhuri, a 60-year-old rural labourer from UP's Chitrakoot district, was already finding it difficult to earn a livelihood and care for her ailing husband when she was diagnosed with cataracts in 2009. Struggling to meet their day-to-day needs, she continued to work with limited capabilities. Until, that is, she learned of HelpMeSee's outreach camps from friends within her community.

Today, thanks to the restoration of her vision, Bhuri is earning a better income and finding it much easier to care for her sick husband.

The care she got during her surgery and lengthy recovery period has also reassured her that her health matters. That she, in fact, matters.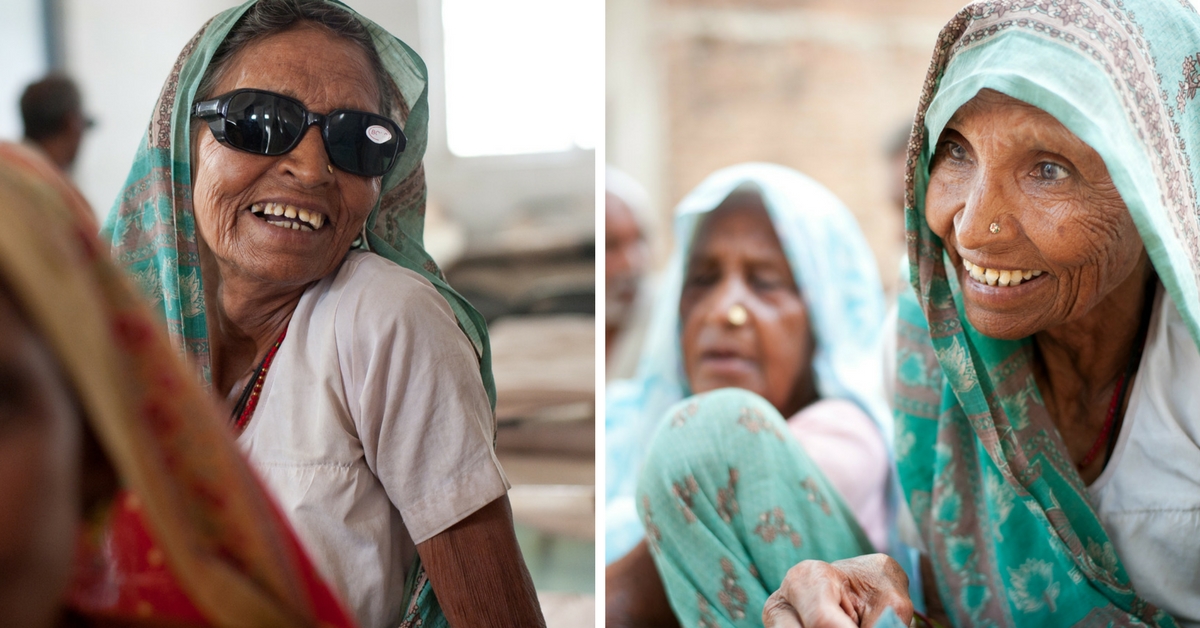 Bhuri's story is just one among countless others. Thanks to HelpMeSee's tireless efforts, thousands of people across India have not just had their sight restored, but have been able to return to work, support their families and last but not the least, live longer, healthier, more dignified lives.
All due to a small five-minute surgery!
In fact, Chitrakoot, Hamirpur and Banda districts of Uttar Pradesh, and Satna and Panna districts of Madhya Pradesh have been declared Cataract-Backlog-Free zones. In 2016, the campaign also established HelpMeSee India Foundation, and opened the Learning Development Center in Mumbai.
HelpMeSee now plans to achieve its goal of over one million nationwide surgeries and 50 Cataract-Backlog-Free districts by 2020. To achieve this, it is working together with local governments, CSRs, philanthropists, and NGOs to provide the financial support needed for safe surgery using the solutions it has developed.
With the largest population of blind people in the world, it's time India prioritised the eradication of cataract-caused visual impairment.
And HelpMeSee's holistic and high-tech model may just be the roadmap the nation needs to achieve this.
---
This article is a part of The Better India's attempt to drive conversation around the United Nations' Sustainable Development Goals (SDGs) and where India stands with regards to meeting these goals. Many organisations across the country are helping India proceed towards the fulfilment of these goals and this series is dedicated to recognising their efforts and the kind of impact they have created so far.
---
Also Read: How the Simple Act of Eating Together Is Tackling Malnutrition in Rural India
---
Like this story? Or have something to share? Write to us: contact@thebetterindia.com, or connect with us on Facebook and Twitter.
NEW: Click here to get positive news on WhatsApp!
We bring stories straight from the heart of India, to inspire millions and create a wave of impact. Our positive movement is growing bigger everyday, and we would love for you to join it.
Please contribute whatever you can, every little penny helps our team in bringing you more stories that support dreams and spread hope.
Tell Us More