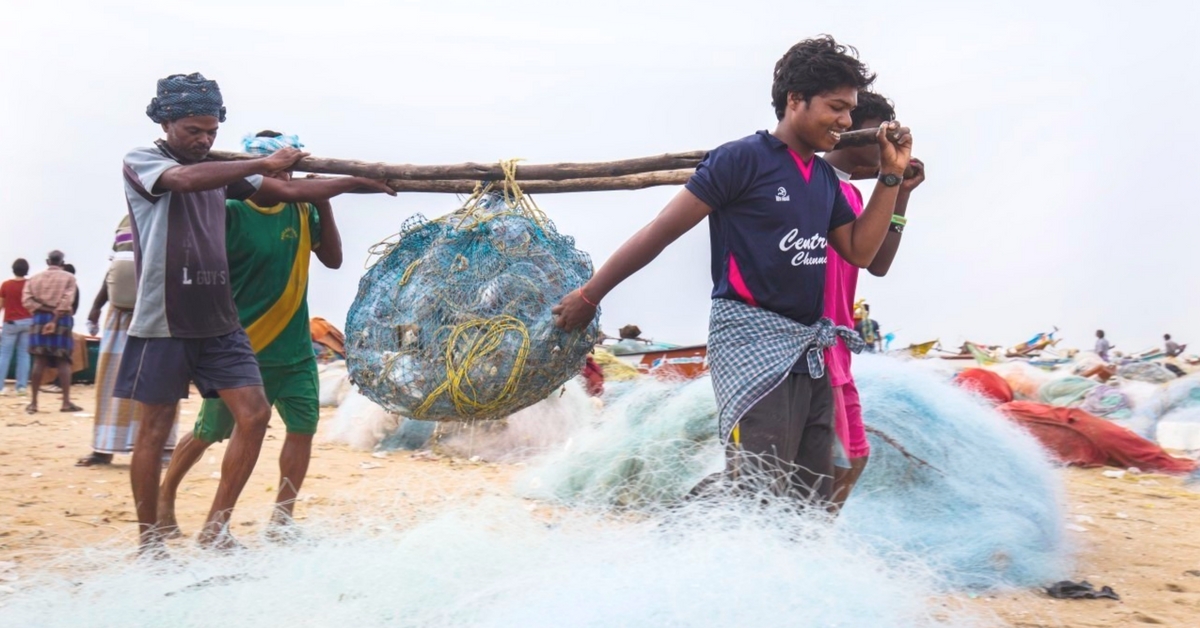 A team of eight photographers set out to create evocative photographs that capture the energy, enterprise, and hopes of these small-time entrepreneurs.
Fresh fish and the massive Marina Beach are two of the many staples of life in Chennai, Tamil Nadu. And while the beach is rightfully famous for its crowds, small fairs, toasted corns and, occasionally, massive political moments, there is another side to it that few visitors notice.
For the fishing community that lives and works out of Marina, the beach is simply home – part of their daily struggle to make ends meet while catching thousands of fish off the coast.
And while their catches are enjoyed with relish across the city, they themselves are rarely noticed by anyone.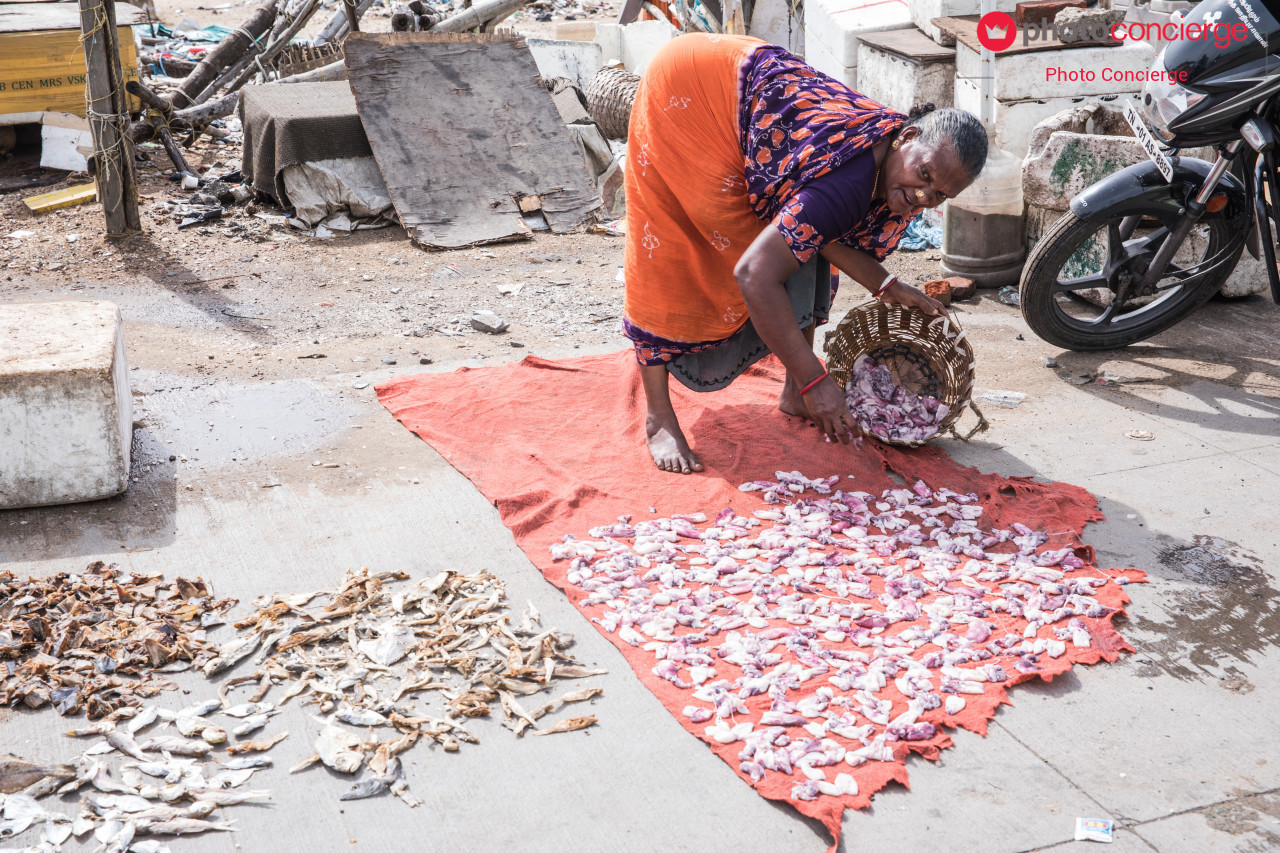 But this is changing thanks to a new project, which seeks to make these hard-working folks the center of attention.
The project is known as the 'Marina's Makkal' and was conducted by PhotoConcierge to celebrate World Photography Day. A team of eight photographers set out to create evocative photographs that capture the energy, enterprise, and hopes of these small-time entrepreneurs. The portraits and images, shot in the morning, were displayed for viewing at the Nochi Kuppam fish market. Later, the pictures were presented to the subjects themselves.
Have a look a few of the amazing pictures:
Lakshmi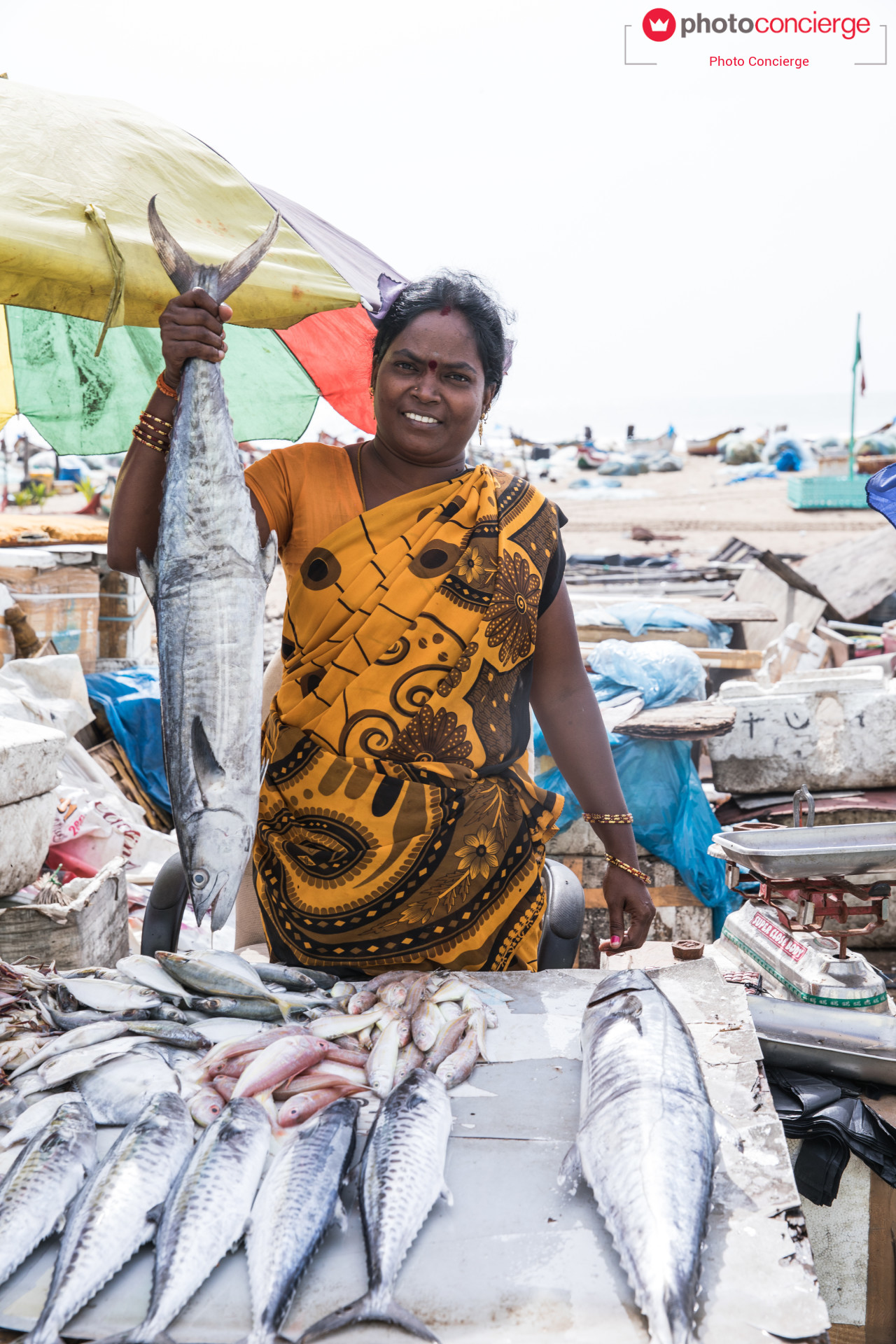 "The first time I saw my husband take off into the sea to catch seer fish, I fainted. I was standing on the shore and the waves were very high. The boat was thrown into the air as the first wave lashed it mercilessly. My husband couldn't get back to the shore as he was a few kilometers in. He signaled to his friends on the shore to help me.
I used to be terrified every time my husband went out into the sea. I would wait longingly for his return. Nowadays, I feel restless when he doesn't set sail during bad weather as the nets are kept idle and we can't make ends meet.
(On being asked if she fears sending her family into the sea.) "We fear humans and not the sea. We are able to put food on our plates, build houses and send our kids to school because of her generosity. The sea is our mother. We believe that she will take care of us and send our men to carry out their job."
Velayutham, 64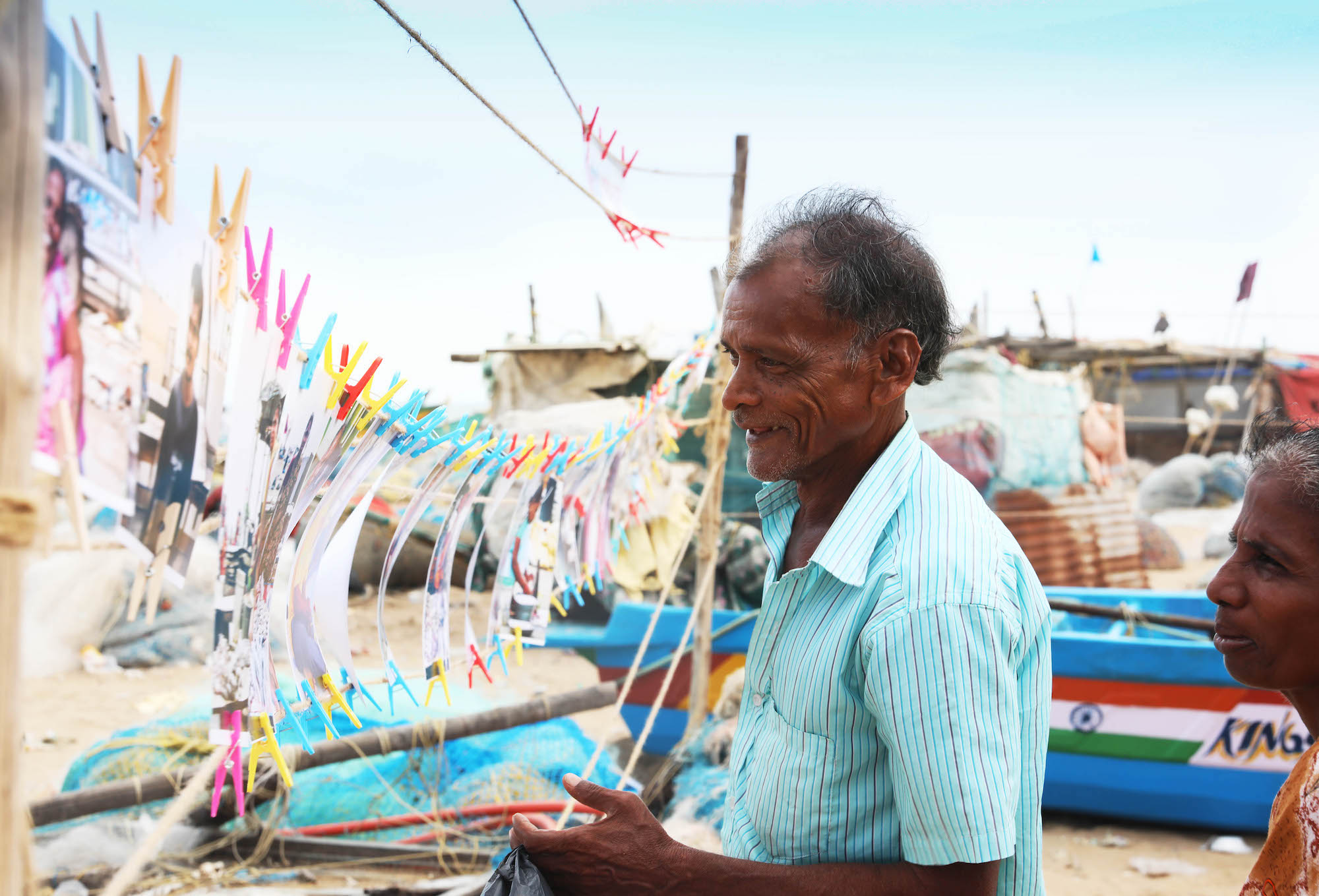 I have been fishing for the past 40 years. Two or three of us would set off into the sea at around 3 am on a catamaran. We used to cast the fishing net in spots marked by our previous generations. We would confirm these positions by looking at three major light points on land – that is Mylapore Kapaleeshwaran Temple tower light, Mount Road LIC building terrace light and St. Thomas tower light. Today other buildings have obscured these points so we use GPS to find our catch."
Ethiraj, 43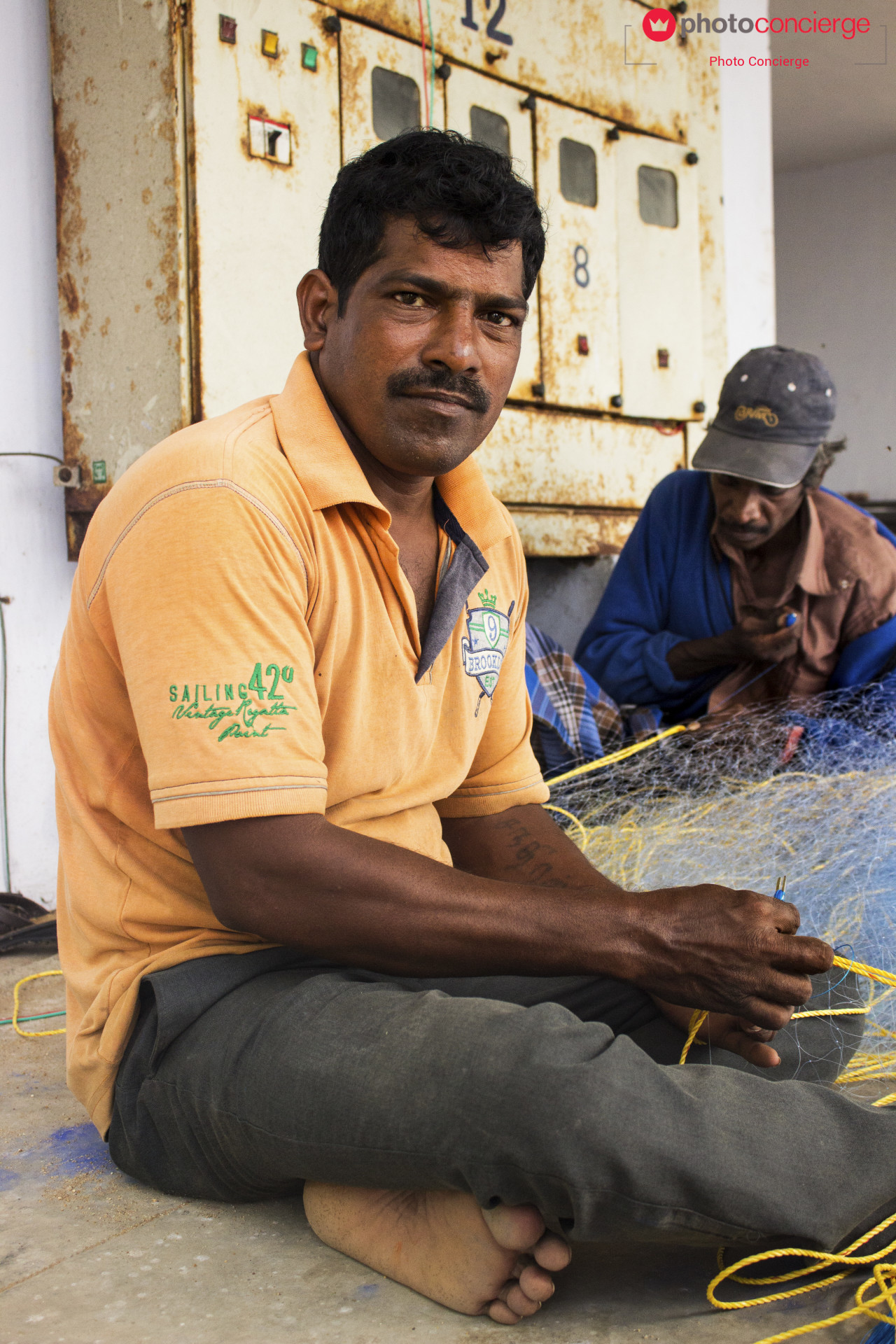 "On a good day, we catch between 4000 to 5000 fish. On an average, we catch about 1000 to 1500, which we have to divide among all the people who set sail. We row our catamaran into the sea and wait for the sail to catch the wind. Sometimes, if the wind is not favorable when we are heading back to the shore, the catamaran doesn't inch forward no matter how much we row.
On occasions, we have even taken an entire day just to get back safely on the shore. Once, our catamaran got stuck in a storm and split in two as the ropes used to tie the logs together gave way. We had to hold these logs for over hours to stay afloat. We then managed to tie the catamaran back and made it to the shore. That was a scary experience.
Now, although we have switched to fiber boats with engines, we are always afraid that they may get damaged when hit by huge waves."
Kumaran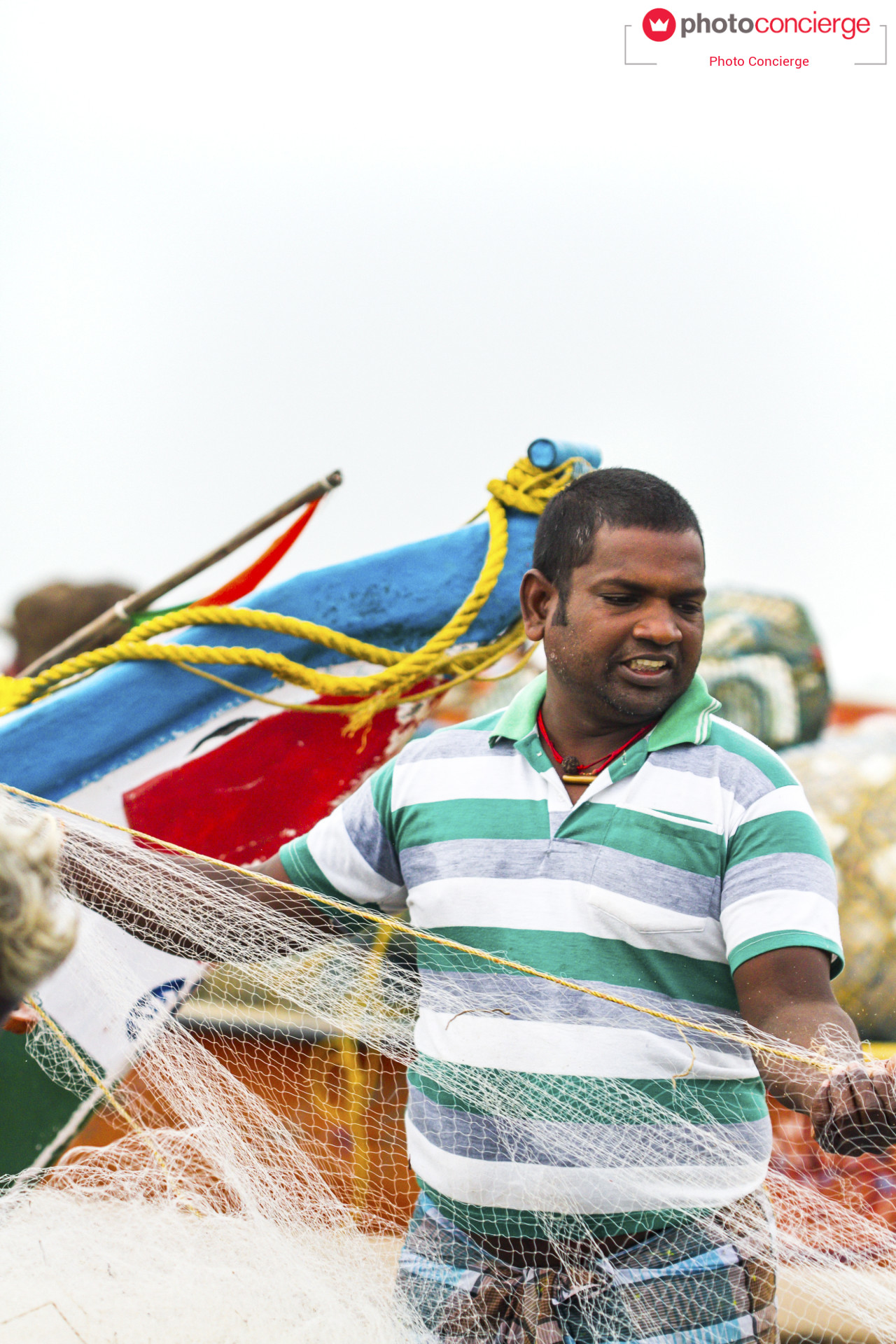 "I used to play on the beach all the time and would occasionally join my dad on his fishing expeditions. I eventually took it up as a full-time job once I completed the tenth standard. I work for about 20 to 25 days in a month when the sea is calm. I usually start at 3 AM and get back to the shore at around 7 AM.
We usually pack food and water in case we get stranded. When we go on longer expeditions, we even carry a stove and an ice box. Eighteen years ago, we got stuck in a storm in a double engine boat for more than three hours. We couldn't reach out to bigger boats, nor could we find our way back to the harbor. We somehow made it back alive to the shore with half a broken boat.
These days, incomes are not very great. We have to shell out nearly Rs. 20,000 to Rs. 30,000 in repairs if our boat gets toppled. Hence, most of us don't risk venturing into the sea when the weather is rough."
Santhavel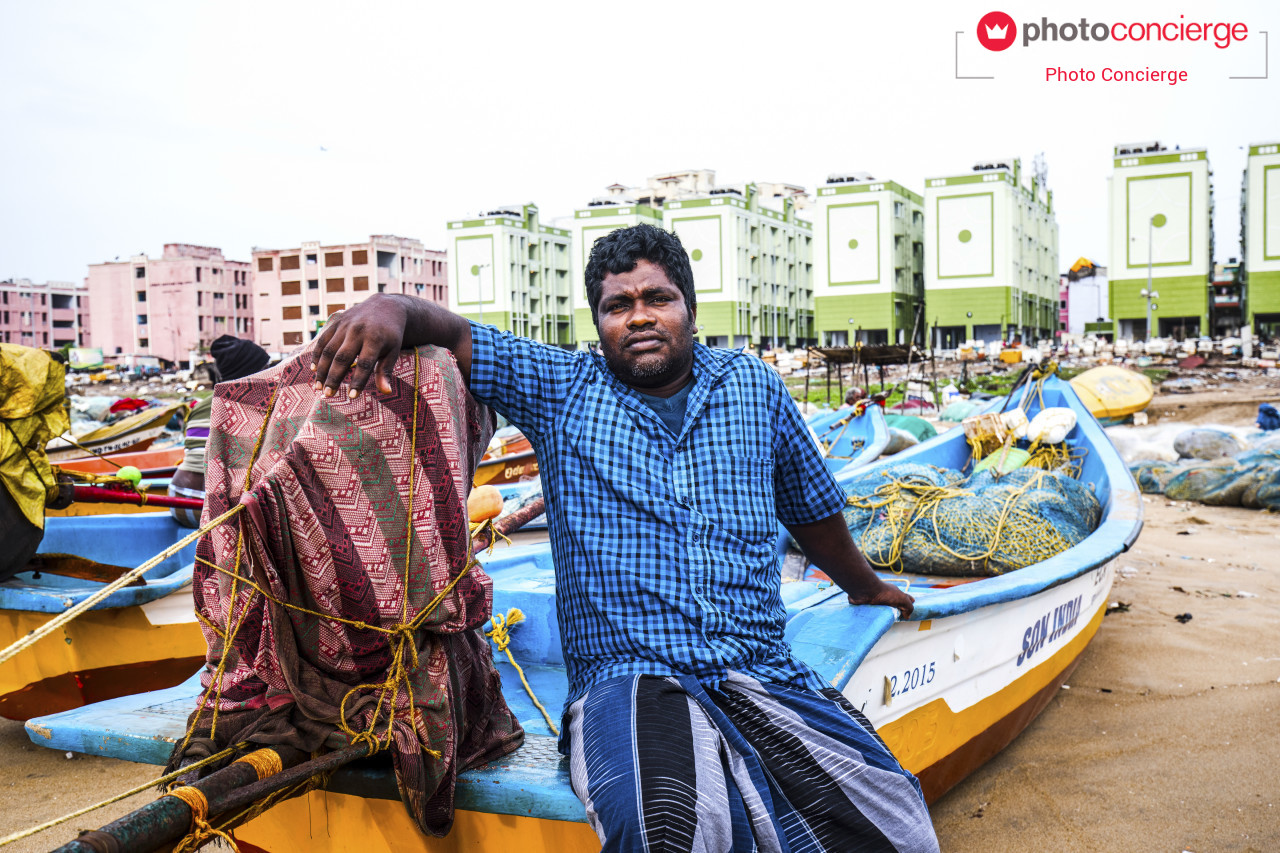 "I started fishing 19 years ago. I moved from a basic catamaran to a fiber boat. The sea is very unpredictable. Although it is a huge asset and fortune for us, it poses some difficulties too. The physical work is significantly reduced after buying an engine boat. But it is quite dangerous too. Many people have lost their lives while getting back to the shore when the waves hit the propeller.
We can never predict the weather. Even though the sea looks calm at the shore, when we set out, sudden winds or rain can strand us midway. Sometimes our engines get damaged in the middle of the sea or our fishing nets get cut by bigger trawlers.
We faced very difficult times when the tsunami hit Chennai. Until then, we didn't even know what it meant. The monster waves dragged in all our nets. When I tried to pull them back in, I was getting dragged too. I had to let go of them in order to survive."
You can check out the rest of the pictures in the series here.
Like this story? Or have something to share?
Write to us: contact@thebetterindia.com
Connect with us on Facebook and Twitter.
NEW: Click here to get positive news on WhatsApp!