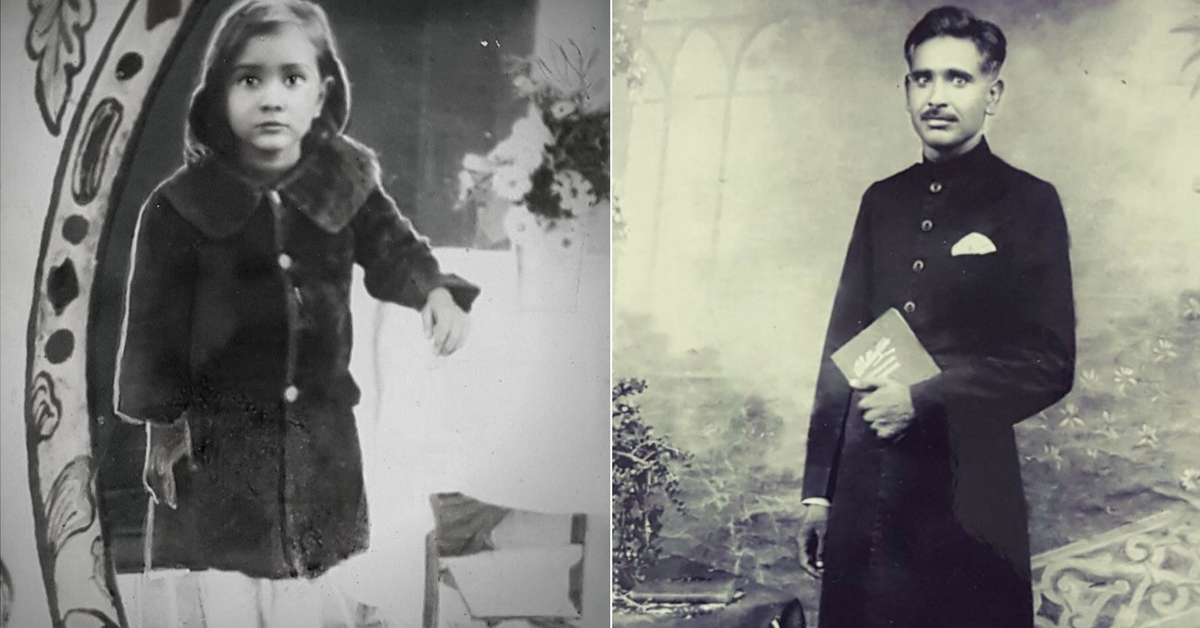 A story of horror and displacement, but one with a happy ending - my grandmother recalls the India-Pakistan partition.
Surjit Kumari still remembers the way to her house in Wazirabad, an important town and a railway station, now in the Pakistani province of Punjab. That is where she grew up. "If I could only go there for the one last time, I would know exactly where to take you from the railway station," she once told me. "You take a left, then a right, and then you keep going straight until you hit a…" I usually ignored these stories from her childhood. Frankly because there were just too many. Moreover, I couldn't connect one to the other, so I decided to disentangle them in due course.
Surjit is my 83-year-old grandmother, and the daughter of a once prosperous Hindu businessman and municipal commissioner of Wazirabad, Pt. Vasant Ram. She stayed at a fairly large three-storey house with her parents and a younger brother, about 20 miles from Gujranwala before the partition. While months of communal violence preceded the announcement of partition, Wazirabad was fortunately tucked away from the noise.
She was 11-years-old at the time.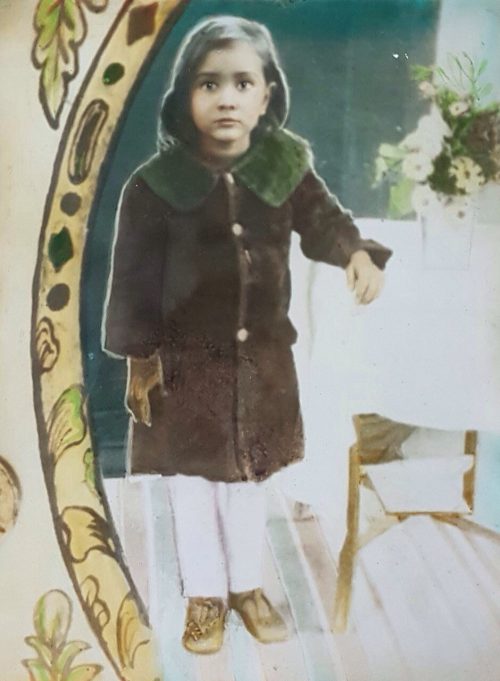 "I had never felt any communal tension as a child, or at least nobody spoke about it. My father was well-respected in the community. Muslims and Hindus lived together peacefully. However, we never ate at their houses, or anything they cooked. Even the sweets they would bring to us, they'd make sure a Hindu had made them. We found ways to coexist in harmony."
Vasant Ram had a thriving timber business. The timber was used to make the furniture in his house, which was incidentally made by Muslim carpenters.
"When rumours first spread months before partition, we hid in Jammu, but a few days later after they died down, we came back to Wazirabad," she said. "It was only luck that when the actual riots happened, we were attending my cousin's wedding in Himachal Pradesh. My father left me there and decided to go back. He wasn't ready to let go that easily."
What Vasant Ram saw after reaching Wazirabad, he would never forget. Violence of an unprecedented nature. Men disembowelling other men, women screaming and running, their babies tied to their backs – it is one thing to write a third person account, but a whole other to actually witness it. "My father's close friends were butchered with knives right in front of his eyes," my grandmother told me.
It was their Muslim milk seller who came running to Vasant Ram and told him to go back immediately. It wasn't safe for him there. "Even though you don't have any enemies, it is better to run away. You car is ready to take you," he told him. So, he decided to go back.
He met 10-12 of his colleagues on the way, who were also heading back. "My father told them to take the Jhelum route. He knew it was longer, but was sure it would be safer. His colleagues argued against it. They wanted to take the shorter route through Lahore."
It was found out later that each of them got shot by Muslim gunmen at the border.
"Along with my father in his car was the driver, the cook, and a gunman. As soon as they reached the border, the police checkpoint had a Muslim thanedaar, who pointed his gun at them. He took their guns and impounded their car."
It felt like the end was closer. Vasant Ram overheard the man's conversation about getting them shot. There was no way he would get killed by them, he decided.
"My father, the driver, the cook, and the gunman decided to dive into the Jhelum river and kill themselves."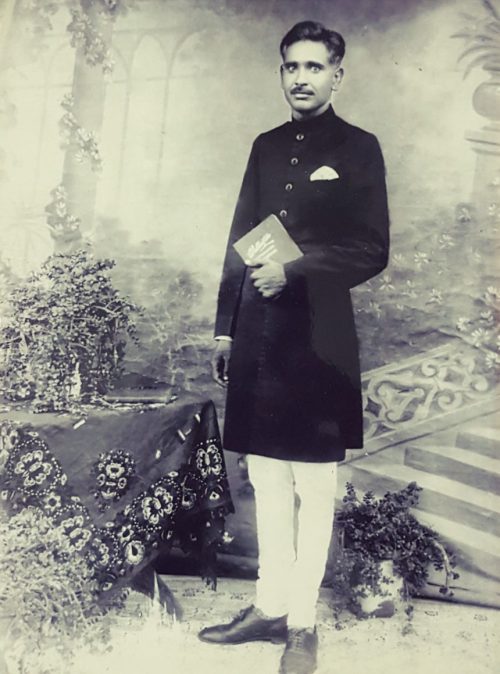 Just then, Vasant Ram recognised the thanedaar's dialect. He too was a Himachali. With some courage, Vasant asked him, "Are you Himachali?" to which the thanedaar said yes. "So, how can you kill someone from your own village?"
It worked. The thanedaar's wife and kids were stuck on the other side of the border, he told them. If he let them go, maybe God would help his family too, he hoped.
And so, he helped Vasant Ram and the others cross the border by sending his men with them for protection.
"My father had to finish his journey from the border on foot! Days went by with no news from him. We were prepared for the worst."
Meanwhile in Himachal Pradesh, burglars had their eyes set on my grandmother's paternal house. "Everyone knew we were well-off and those were desperate times. A lot of families had taken refuge there. Word spread that a very famous daku would loot our house that night. My uncle and I sat on the terrace with guns waiting to shoot at the slightest provocation. But lucky for us, my father returned home that night."
With swollen feet and blisters all over, Vasant Ram arrived safely with as much relief as jubilation. "He was back but all was gone. My childhood home, our memories. We lost all hope."
But just then, a miracle happened.
Back in Wazirabad, Vasant Ram's house was set on fire. It was the local Muslims who spent an entire night trying to put out the fire and managed to save all the furniture.
"In a few days, all the furniture arrived – each and every thing, including brooms! While there were stories of people in our village in Himachal who killed an entire community of Muslims, the Muslims in Wazirabad saved our house and furniture, and made sure all of it reached us in one piece."
We still have all the furniture with us in New Delhi. Furniture made in an undivided India, which witnessed one of the biggest man-made blunders in history.
Whenever I look at the furniture, not only do I think about my grandmother's life before migration, but also of the Muslims who made it. While they saved my grandmother's father, I often wonder if someone saved them.
Like this story? Or have something to share?
Write to us: contact@thebetterindia.com
Connect with us on Facebook and Twitter.
NEW: Click here to get positive news on WhatsApp!
We bring stories straight from the heart of India, to inspire millions and create a wave of impact. Our positive movement is growing bigger everyday, and we would love for you to join it.
Please contribute whatever you can, every little penny helps our team in bringing you more stories that support dreams and spread hope.