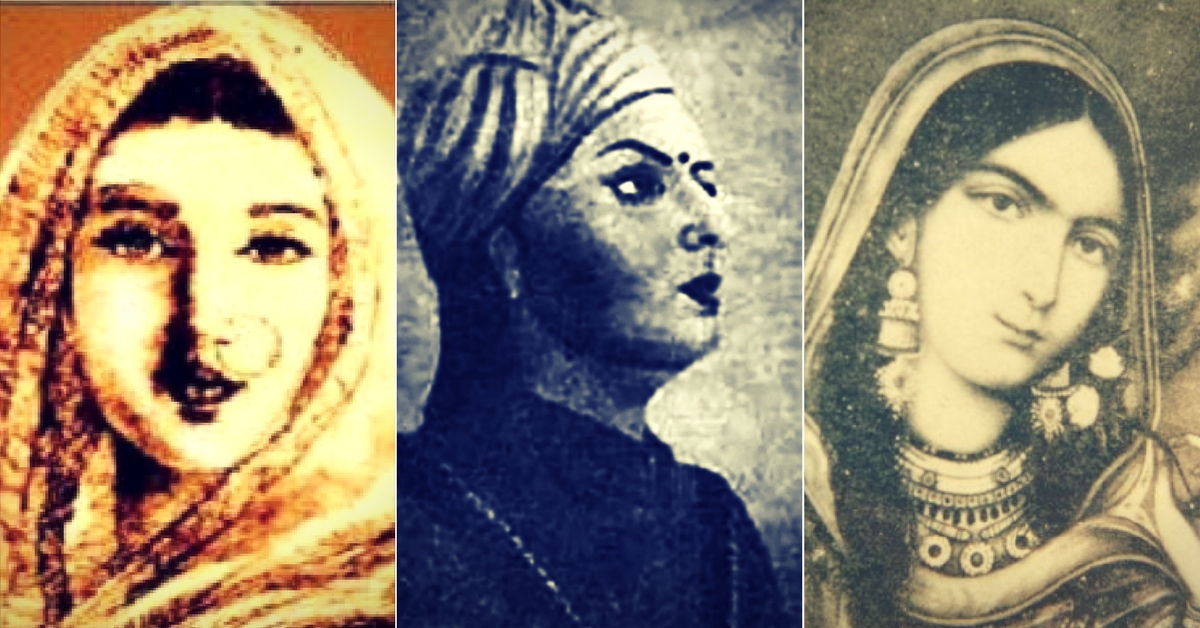 We pay a tribute to these fearless women warriors who deserve to be recognised for their role in the freedom struggle.
The freedom struggle is filled with tales of thousands of warriors, who fought till their last breath. Stripped of their titles and humiliated, these nobles, royals, and commoners did not give up, and as a result were immortalised in our history books. While names likes Shivaji Maharaj, Bajirao, Maharana Pratap, Rana Sanga, Prithviraj Chauhan and others have been given their rightful place, the unsung women warriors have been denied the same for the longest time.
This Independence day, we pay a tribute to these fearless women warriors who deserve to be recognised for their role in the freedom struggle.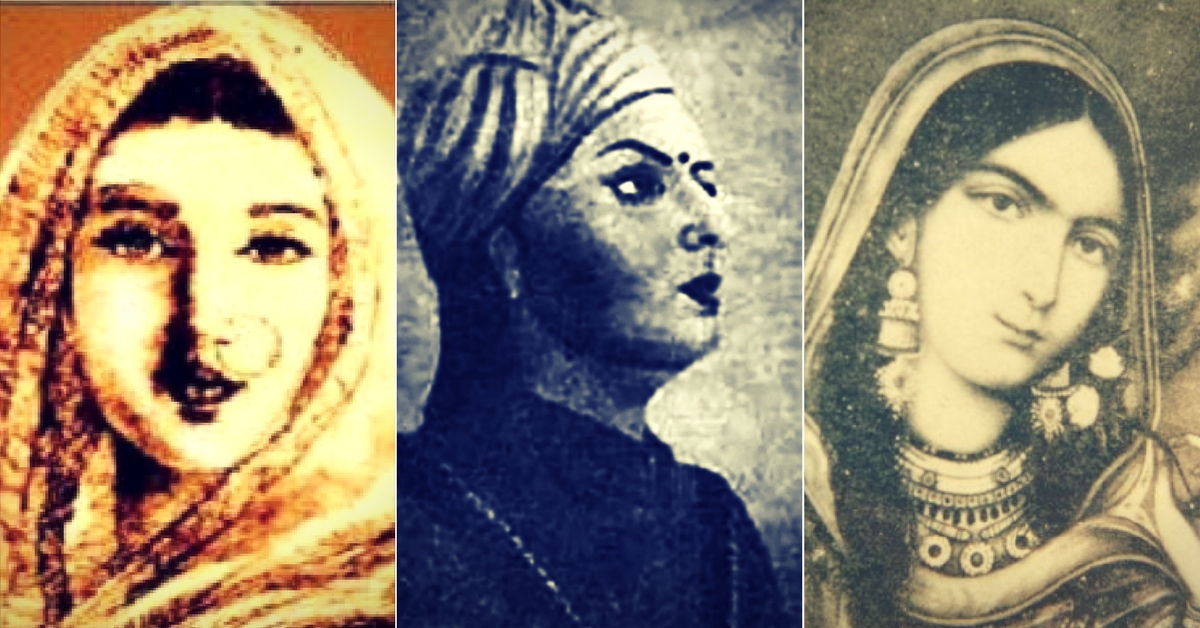 1. Begum Hazrat Mahal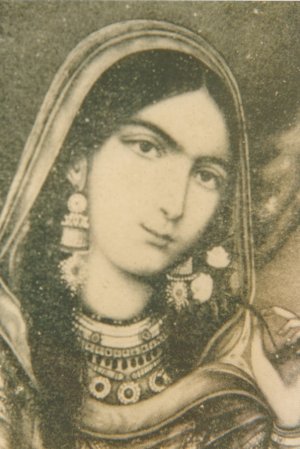 Under the Revolt of 1857, popularly termed the first war of Independence, Begum Hazrat Mahal declared war against the British East India Company. With the support of Raja Jailal Singh, she captured Lucknow and declared her 14-year-old son, Prince Birjis Qadr, the ruler of Oudh. But his rule did not last for long, as the British re-captured Lucknow and most parts of Oudh. Begum was dictated to retreat. She did not find asylum in most Indian kingdoms and took refuge in Nepal, where she died in 1879.
2. Rani Laxmibai of Jhansi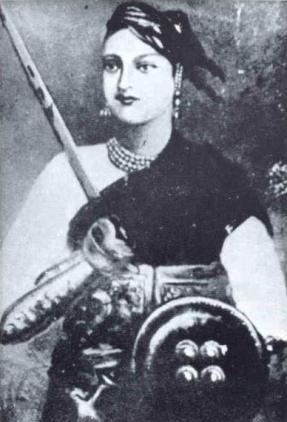 बुंदेले हरबोलों के मुँह हमने सुनी कहानी थी,
खूब लड़ी मर्दानी वह तो झाँसी वाली रानी थी
Fondly referred to as 'Manu,' Manikarnika was the daughter of a Varanasi Brahmin priest. She was rechristened Lakshmibai in 1842, after she married Maharaja Gangadhar Rao of Jhansi. Her husband's death in 1853 caused her kingdom, Jhansi, to be annexed by the British under Lord Dalhousie's Doctrine of Lapse. Also, the British refused to recognise her adopted son Damodar Rao's right to rule as the legal heir. They forced Lakshmibai out of the Jhansi fort and demoted her to the Rani Mahal paying her a pension. She sent several appeals to England against the annexation policy, which were rejected.
With a sword in a hand and her child tied to her back she fought valiantly in 1857, against attacks by neighbouring princes. In 1858, the British forces attacked Jhansi, but Laxmibai fled with her son to Kalpi, and joined Tatya Tope. They captured Gwalior, but the Britishers regained control. She fought the battle of Kotah-ki-Serai in 1858, dressed in a mans uniform, but was shot dead.
3. Uda Devi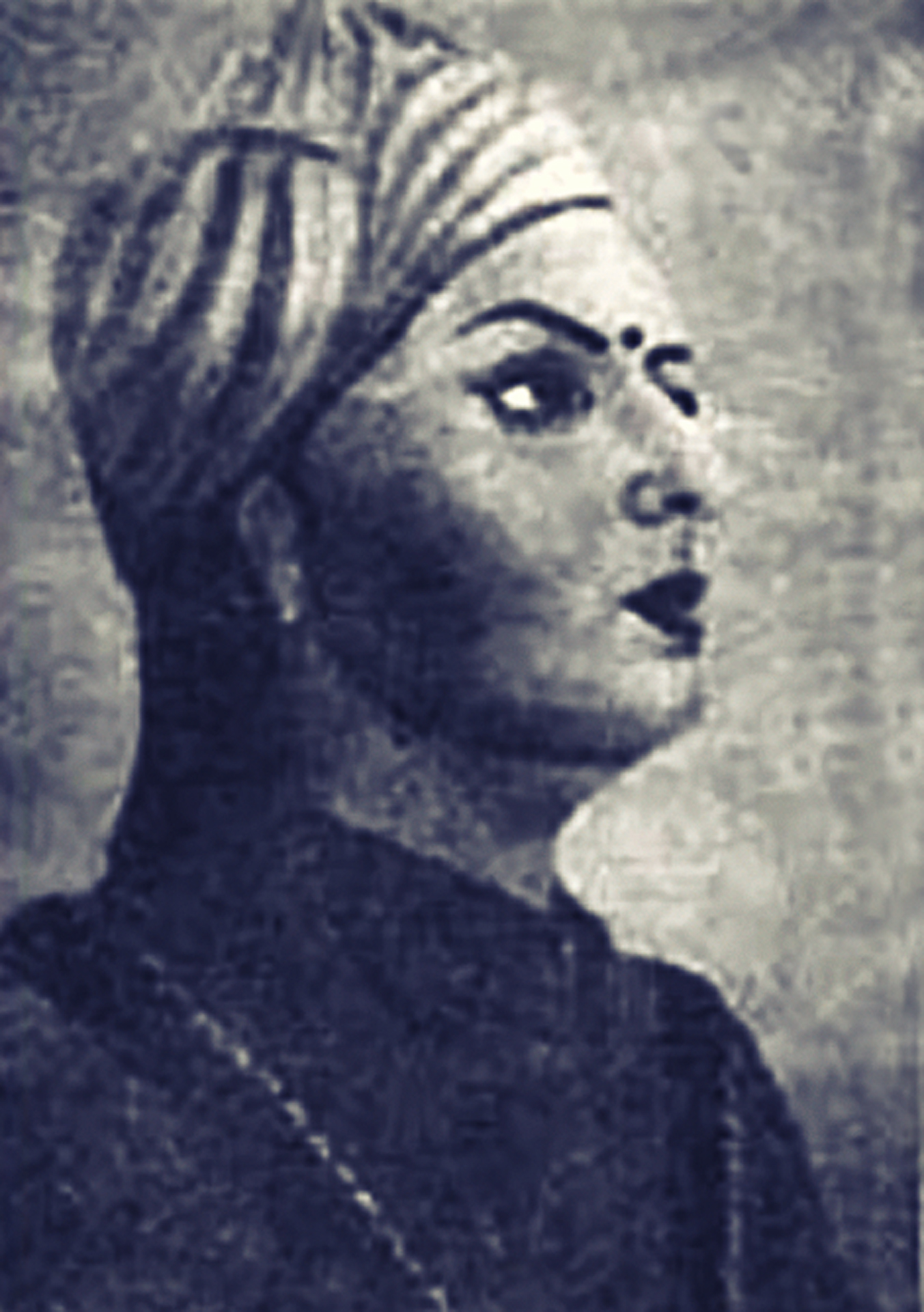 The story traces back to the battle in Sikandar Bagh in Lucknow in 1857. While thousands of Indian soldiers were killed under the orders of Colin Campbell, a sharp shooter hid atop a tree, and fired at the Britishers. Only at the end of it battle did they discover it was a woman who was the undercover rebel. With her pouch full of ammunition and old pistols, she had successfully killed more than 6 men. That's why the brave woman warrior's statue still stands erect in the square outside Sikandar Bagh, Lucknow.
4. Azizun Bai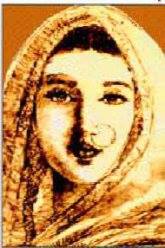 Born in 1832 to a courtesan, Azizun's mother died when she was very young. As a young courtesan, Azizun Bai lived in the Lurkee Mahil, under the refuge of Umrao Begum in Kanpur.
During the uprising of 1857, her home became a meeting point for sepoys. She formed her own group of women to support the revolt, who rallied for the armed men, tended to their wounds and distributed arms and ammunition. She dressed in a male attire and fought using pistols as she rode her horse. She trained other women too. Her headquarters started firing shots at the Britishers, right from the first day of the battle and helped Nana Sahib emerge victorious in Kanpur. She was later captured as a key schemer of the revolt and taken to General Havelock. On being told to confess to her crimes, she declined the offer to be freed, and opted for martyrdom instead.
5. Jhalkari Bai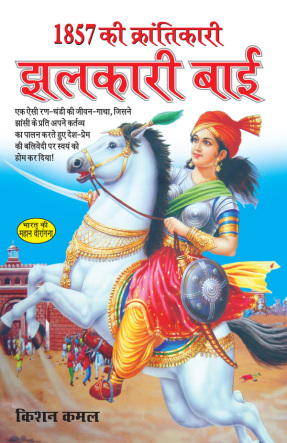 Marking the participation of Dalit women viranganas (soldiers) in the Indian rebellion, Jhalkari Bai, led the Durga Dal, the women's brigade, of Jhansi. While her husband was a soldier in the Jhansi army, Jhalkari Bai was skilled in archery and swordplay. She had an uncanny resemblance to Rani Lakshmibai, which she used, to trick the British. She successfully took command of the army, and helped the real Queen Lakshmibai escape. The British only discovered her true identity only after imprisoning her. She was later released and lived till 1890. Jhalkari Bai and the Durga Dal are some of the strongest women figures because they decided to not wait on the side lines or embrace widowhood, but arm themselves and assert their power.
---
Read more: The Other Jhansi Ki Rani: The True Story of the Woman Who Took on British Forces Disguised as Laxmibai
---
6. Rani Avantibai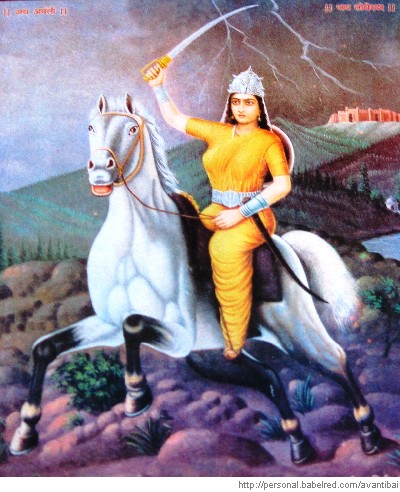 After the death of her husband, the British forced Rani Avantibai, to give up her kingdom. She was also refused the power to rule as there was no legal heir to the kingdom. She was stripped off her title and forced to live on a pension. It was at that time that Rani Avantibai started organising an army to fight the Britishers and increased hatred for them amid her troops by shedding light on their wrongdoings. During the revolt of 1857, she successfully attacked the Britishers and gained control of several territories. But her rule did not last longer than four months. The Britishers were set to regain control with her efforts of reorganising her army failing miserably. She died a tragic death. In order to save her honour and avoid being captured, she stabbed herself with her own sword.
7. Rani Velu Nachiyar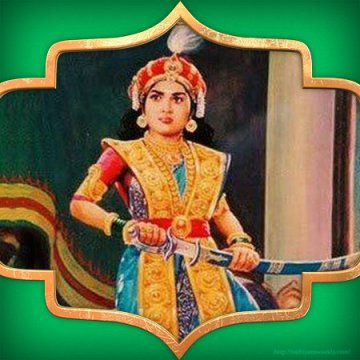 Rani Veli Nachiyar was considered the first woman of Tamil origin to challenge the British Empire. Her husband was assassinated by the Britishers. She then sought refuge and protection of Haider Ali, and successfully made allies under his wing. Rani Velu was credited with building the first human bomb and forming an all-women's army as early as 1780. She successful quashed the British and recaptured her kingdom and ruled it for over 10 years.
8. Onake Obavva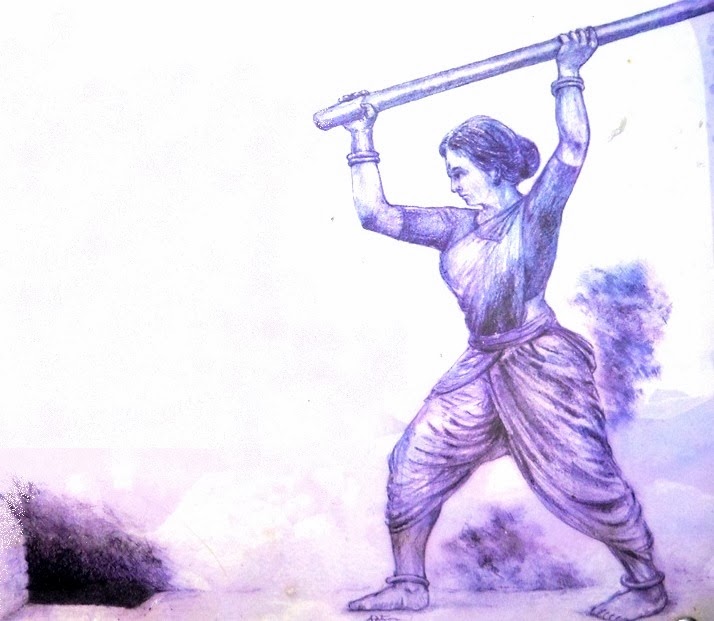 Obavva was neither a queen nor a princess, in fact she was the wife of a common guard at the Chitradurga Fort. It was around that time that Haider Ali was repeatedly trying to conquer the fort, but failed. He noticed Obavva entering the fort through a hole once and ordered his men to do the same. Taking matters into her own hands, she guarded the crevice.
She used a long wooden club called onake (meant for pounding paddy grains) to kill the trespassers, one by one by hitting them on the head. When her husband, Mudda Hanuma returned from lunch, he was shocked to see Obavva standing with a blood-stained onake and over a 100 dead enemies.
9. Keladi Chennamma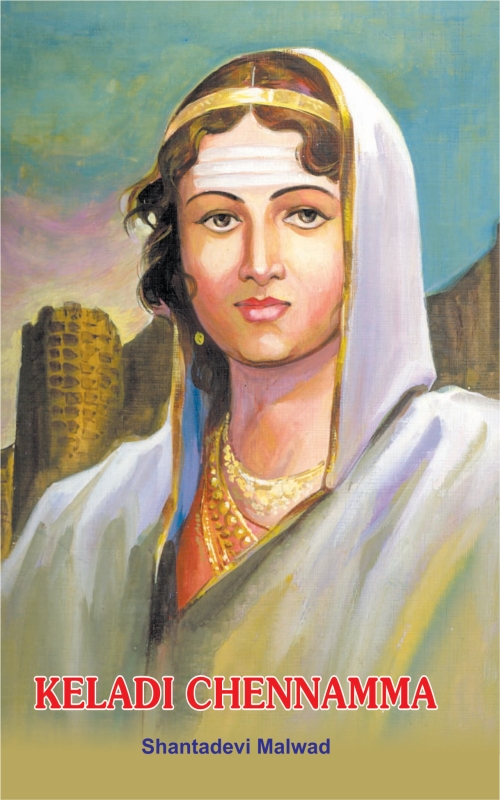 Keladi Chennamma became the queen of Keladi after marrying King Somashekhara Nayak. When adversity struck Rajaram, Shivaji's second son, and he was on a run from the Mughals, Chennamma gave him shelter. Upon learning that she took Rajaram under her wing, Aurangzeb sent his men to fight her. She fought heroically and defeated the Mughal Emperor's army. At the end of the war, a treaty was signed between Keladi and the Mughals, through which the Emperor recognised Keladi as a separate kingdom.
10. Kittur Chennamma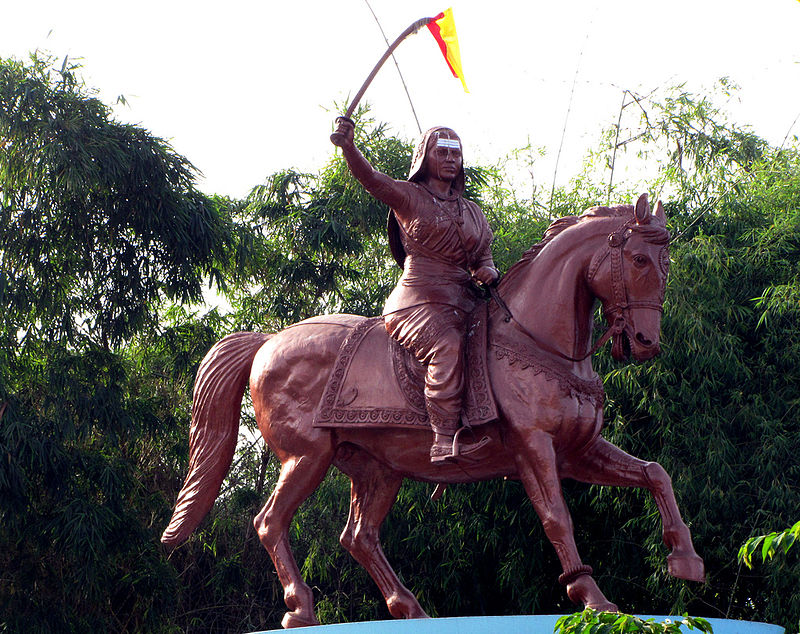 The kingdom of Kittur came under the British empire, under the Doctrine of Lapse. But Kittur Chennamma rebelled against the Britishers. She adopted Shivalingappa and declared him as the heir to the throne. Her actions infuriated the British, who attacked Kittur. But Chennamma fought relentlessly and killed St John Thackeray, the collector and political agent of the EIC in South India. She was later captured and imprisoned.
Like this story? Or have something to share?
Write to us: contact@thebetterindia.com
Connect with us on Facebook and Twitter.
NEW: Click here to get positive news on WhatsApp!
We bring stories straight from the heart of India, to inspire millions and create a wave of impact. Our positive movement is growing bigger everyday, and we would love for you to join it.
Please contribute whatever you can, every little penny helps our team in bringing you more stories that support dreams and spread hope.