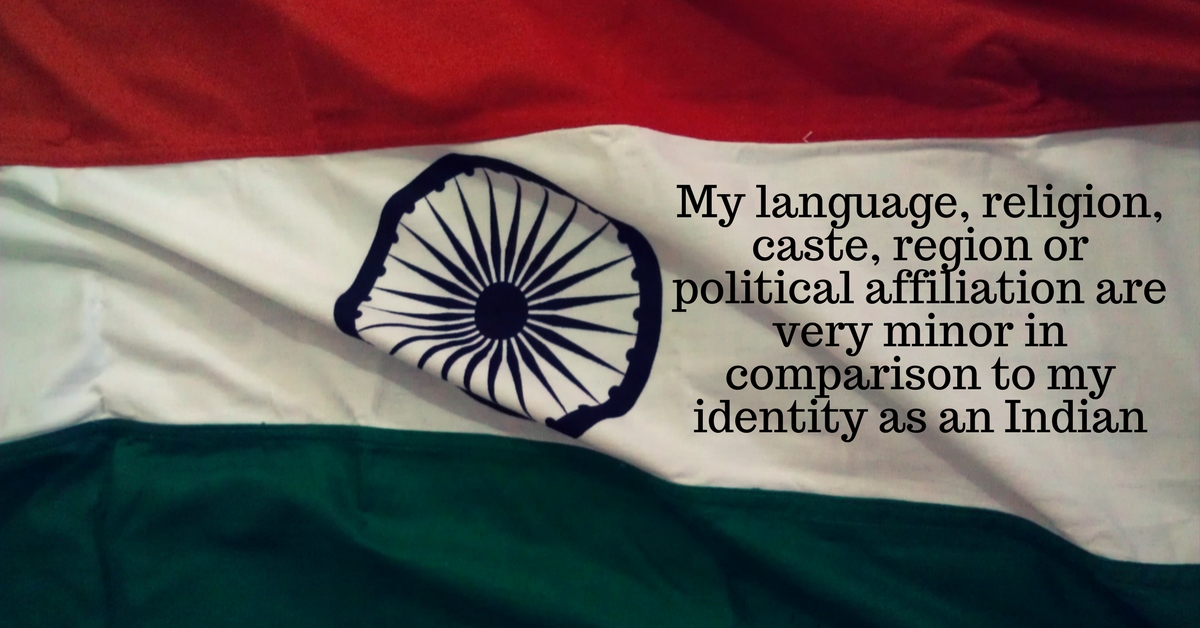 If someone wants a small tricolour pin, I am willing to share one from my collection.
Four years back, just before Independence Day, I was driving in the green environs of Cubbon Park in Bengaluru when I saw a very old man on the road selling pins with small metallic National tricolour flags for five rupees each. I bought four of different designs, more out of compassion for the elderly man braving the sun and heat in urban traffic, and I started wearing them one by one in rotation every day.
For the first few days nothing happened. No one seemed to take any notice of this new appendage on my shirt. Then I started seeing curious looks. "Hey, Independence Day is long over", they said, "Why the flag?" Some people even passed sarcastic remarks, "You don't have to wear your patriotism on your chest every day", they said. I waited for days and weeks, persistently wearing the flags, and waiting for the one-odd person who would give me a positive compliment on this habit of mine.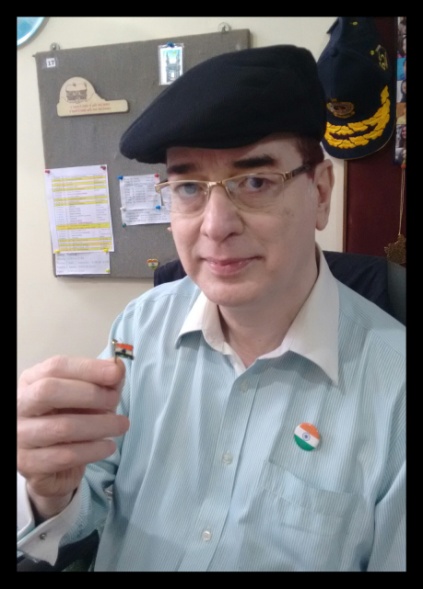 The reason for this persistence was – people wear their religion, caste, political affiliations or memberships in blatant display, and it is accepted. Everywhere I turn I see people flaunting their faith, religion or their community – on their foreheads, in their dress, through ornaments, and even on the dashboards or windscreens of their cars. It is well established and accepted that you would like to announce your identity to all and sundry and no one gives it a second thought.
I want to wear my nationality on my person wherever I go, because I genuinely love my country and am proud to be an Indian and my identity is more as an Indian than of belonging to one religion, region, language, caste or state. I decided to ignore the few ignorant friends who initially treated it either as a joke or something to be ridiculed. I staunchly believe that when we can flaunt our religious beliefs, wear our caste on our forehead, why should we not be comfortable with someone wearing his nationalism on his sleeve? I was born in one state, grew up in another, and am now happily settled in a third. I love all the places I am connected to in India, and most of my travel is within my country – because I sincerely believe that India is a microcosm of the entire world, and seeing India is as good as going on a global tour.
It is not that I am a die hard or extreme patriot – but I am a proud citizen of this great country, and I hardly have any other regional or parochial affiliations. My language, religion, caste, region or political affiliation are very minor in comparison to my identity as an Indian – and I would like others to know this fact, through a tiny metallic tricolour flag proudly worn on my chest. When someone asks me the clichéd question, "Where are you from?" I always reply, "India."
I have now become immune to the quizzical and funny looks. As long as possible I will continue with this little crusade of mine, even if I am the only one around doing so. I know the worth of being an Indian in this free, democratic and progressive country. I need India more than India needs me. I am looking for like-minded people to join the caravan, so I have started buying these little flags every Independence Day and distributing to anyone who shows interest in wearing them. The miniscule investment gives me immense satisfaction when I see a friend or acquaintance wearing what I have gifted.
I am confident that there are innumerable people like me who love our country immensely, but do not know how to express their admiration for our great nation. This is one small way we can all do it. If someone wants a small tricolour pin, I am willing to share it from my collection.
Like this story? Or have something to share?
Write to us: contact@thebetterindia.com
Connect with us on Facebook and Twitter.
NEW: Click here to get positive news on WhatsApp!