According to a study by AC Nielsen, of the 355 million menstruating women in India, only 12 per cent use sanitary napkins. The researchers, who interviewed 1,033 women in rural India, found that over 88% of women resort to shocking alternatives like unsanitised cloth, ashes and husk sand. The study also says that women who use sanitary napkins are at a lesser risk of suffering from cervical cancer than women who resort to unhygienic sanitary practices.
The biggest barrier here is affordability and accessibility of quality sanitary napkins. Nearly 70 percent of women said that their families cannot afford them.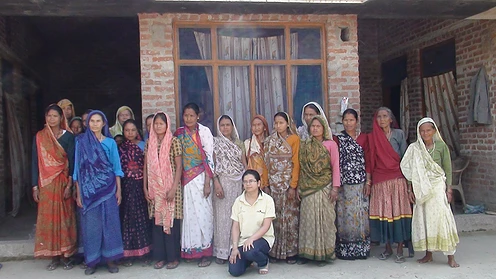 Yet another problem resulting from the non-availability of hygienic products is that adolescent girls (aged 12-19) miss five school days in a month due to menstruation. Around 23% of these girls actually drop out of school after they begin menstruating. This hinders one-quarter of the next generation of India's female population from pursuing higher education. Similarly, women in India are forced to miss roughly four working days a month, resulting in 48 days of lost income in a single year. The ramifications of this loss manifest themselves in everything from food availability to health, and in the larger space of women empowerment.
In June 2010, the Indian government proposed a new scheme with the provision of providing subsidised sanitary napkins to rural adolescent girls. But there are various issues like lack of awareness, lesser availability of quality napkins, and poor water supply, among others, which hinder the process.
Keeping this situation in mind, The Better India has launched a campaign to help nearly 4,000 women attain freedom from menstrual problems by providing them with access to eco-friendly pads designed by Aakar innovations.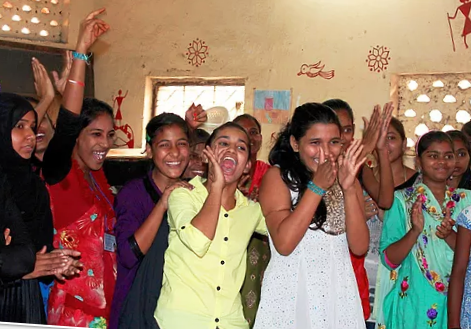 The need for eco-friendly pads arises from the fact that an average woman is estimated to throw away 125-150kg of tampons, pads and applicators in her lifetime. This amounts to 433 million such products discarded every month in India, experts estimate. However, most of these products end up in landfills or sewage systems because waste pickers are reluctant to separate the soiled sanitary pads by hand and burn them, as is required under the government's Municipal Solid Waste Management and Handling Rules.
---
In collaboration with Aakar Innovations, The Better India is setting up a sanitary pad manufacturing unit in Ajmer, Rajasthan, that will not only produce eco-friendly or biodegradable sanitary pads, but will also employ women from rural communities around the area.
Contribute for the campaign here.
Unable to view the above button? Click here
---
While working on a project in rural India, Jaydeep Mandal, the founder of Aakar came up with the idea of a compostable sanitary napkin, which can be made out of biodegradable waste and would be affordable for village women. Going a step forward, Jaydeep approached women self-help groups in the villages and set up a mini-factory to make these napkins.
Thus, in 2013, he came up with Anandi – an affordable, 100% compostable, high-quality sanitary napkin, which increases the menstrual management options available to women and girls, and reduces the risk of infections, diseases, and death.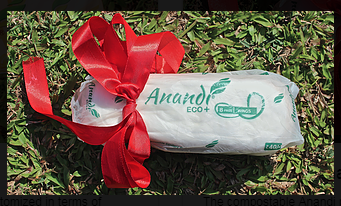 But just manufacturing these napkins was not enough. It was more important to break the taboo.
Aakar works on creating awareness through its non-profit arm, Aakar Social Ventures, and implements programmes for the awareness of menstrual hygiene throughout the village and slum communities. The awareness sessions aim to empower women and girls with choice and promote better health and sanitation practices. Some of the stakeholders engaged in the process include schools health workers, women's self-help groups (SHG) and community volunteers. The idea is to introduce the concept of menstrual hygiene; change attitudes and practices towards the demand, use, and disposal of pads; and build an ecosystem that enhances the agency of girls and women.
As of now, Aakar operates sanitary napkin production units in 14 different states of India, with four international units located in Kenya, South Africa, and Uganda.
The Better India is joining hands with Aakar to build a similar mini-factory at Ajmer, Rajasthan.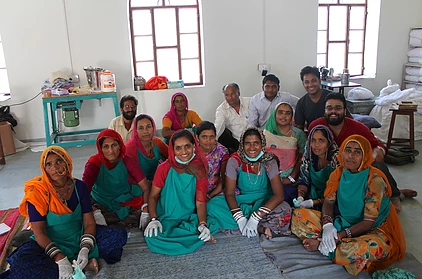 Ajmer's population is 15.7 lakh, out of which 7.7 lakh are women. Ajmer comprises seven blocks in total, which is further categorised into urban and rural population. WaterAid's Menstrual Hygiene Matters report states that globally, approximately 52% of the female population (26% of the total population) is of reproductive age and will menstruate each month, which sums up to 3.9 lakhs menstruating women in 8 blocks and 49,285 women/block. Each sanitary napkin mini-factory set up can cater to the needs of 10- 2% of menstruating women per block. The total outreach through our awareness program would be up to 3,500 to 4,000 women in and around the community.
This model is a unique combination of empowerment and livelihood generation, which inherently promotes financial growth of these women. Aakar intends to set up a sanitary napkin production unit in slum areas and create a demand for the same.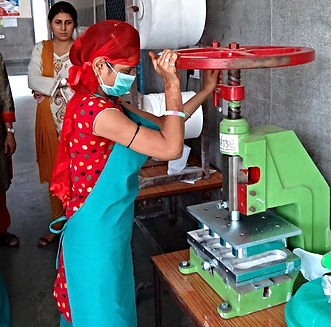 Machinery, raw materials and training will be provided to the local women on entrepreneurial skill development. It will also create market linkages through Aakar's Village Level Entrepreneurs (VLEs). Finally, it will work with a plethora of stakeholders in the community to impart behaviour-change messages around menstrual health and hygiene at the grass root level, thereby ensuring sustainable micro-enterprises.
Local communities will be identified, in which the establishment of a sanitary napkin production unit will provide maximum livelihood benefits.
There is a dire need to make people understand that menstruation is not solely 'a woman's issue' but is a social and human rights issue too. The Aakar behaviour-change framework is designed for girls and women, to make them better prepared, and understand what menstruation is and how it is to be managed keeping hygiene in mind. At the same time, they need to know how important it is to share the knowledge. It also aims to include boys and men to eliminate the stigma surrounding menstruation, and create a supportive atmosphere at home and schools, and take initiatives at the community level.
The workers of the mini-factories will be women, who will also be involved in the sales of the sanitary napkins.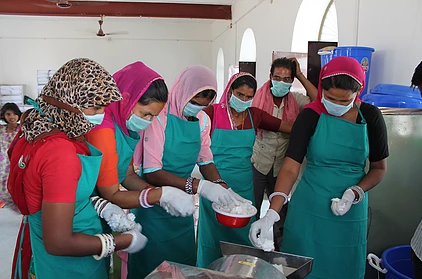 This program is driven by young women, and their support is essential to run it. School teachers and ASHA and Anganwadi workers will be involved to execute the awareness program, which will run at schools and communities.
This project will give direct livelihood to 14-16 women in the production unit and indirect livelihood to 30-40 women through the sanitary pads distribution network in villages. 300 family members will be directly affected, as one of the members will get livelihood through the unit and distribution network.
12,000 to 14,000 women and girls will get affordable, 100% compostable sanitary pads. This will help enhance their health, hygiene, lessen school dropout rates, and stop many fatal diseases from spreading.
---
In collaboration with Aakar Innovations, The Better India is setting up a sanitary pad manufacturing unit in Ajmer, Rajasthan, that will not only produce eco-friendly or biodegradable sanitary pads, but will also employ women from rural communities around the area.
Contribute for the campaign here.
Unable to view the above button? Click here
---
What we plan to do –
Send machine for making sanitary napkins
Send  raw materials
Provide training to workers on producing sanitary napkins
Train supervisors on unit and production management
Provide machine maintenance support to the units
Find a suitable place to set up a mini-factory.
Develop a business plan and a financial feasibility plan for the proposed mini-factory
Provide a hygienic space(600-700sq ft with a small 100-200sq ft storage) to set up the mini-factory
Find 12-14 women to work in the unit
Run day-to-day operations of the unit
Pre-arrangements for setting up the sanitary napkin-making unit
And to make this possible, we need your support. So come join hands with Aakar and The Better India and change India for the better, one step at a time.
Like this story? Or have something to share? Write to us: contact@thebetterindia.com, or connect with us on Facebook and Twitter.
NEW: Click here to get positive news on WhatsApp!