From being the commercial capital of India to being a city of dreams, from a walk down Marine Drive to shopping at Fashion Street, from Bhel Puri at Chowpatti to sighting celebrities at the drop of a hat - Mumbai is just awesome and here are 17 reasons why!
There are many cities in the world that you go to for work, to meet friends, family and sometimes just to explore them. You come back to your own city with lots of memories; some good and some bad. You recall them for a couple of days and then get back to your regular routine in your own city to which you belong. But, there are some cities which leave a bigger impression and influence on your life; they teach you something which you'd never experience anywhere else. One of those cities is Mumbai!
When I come to think of my first memory of Mumbai, I remember a school trip where I lost all my luggage, fell sick, broke my glasses and spent the entire day at Essel World watching my friends enjoying the rides while I sat in a corner and cursed the day I decided to come on this trip. I was about to break down when we all decided to go for shopping. A look down Fashion Street was enough to cheer up my mood. Having lost all my luggage, cheap clothes was all I needed. Yes, Mumbai always has something to offer even on your worst day!
Mumbai makes space for everyone and welcomes you with a warm heart. Since then, I have traveled to Mumbai a lot of times, stayed there and experienced the local trains, the humid heat, the uninvited rains, the rush and the people. And, I have loved all of it! There is a sense of affection you generate for the city even if you have stayed here only for a couple of months.
Here is a list of 17 things which make Mumbai what it is: just so awesome-
1. The amazing moving phenomenon called the 'locals' (and other public transport)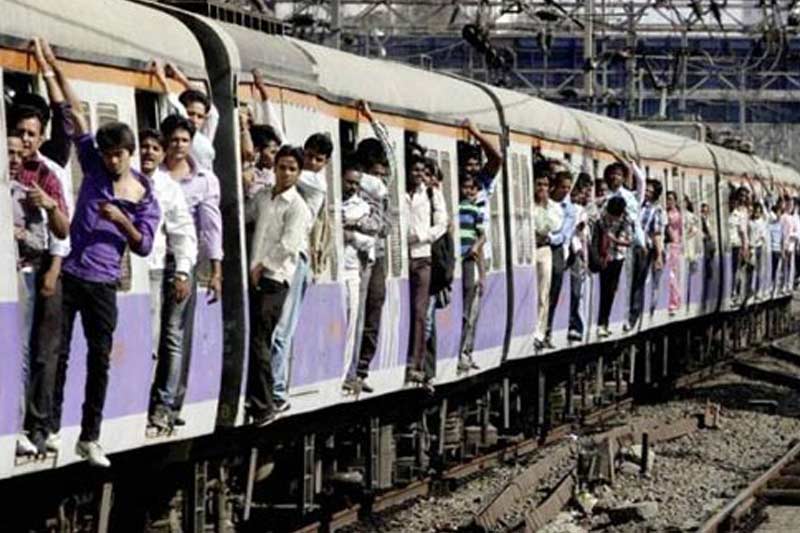 Picture Source
When you are in Mumbai you have to thank the autowalas for taking you wherever you want to go without much argument (they will automatically switch on the meter even before you settle down with your stuff for the ride). And Mumbai's lifeline – the local trains – are the best way to reach from one corner to another corner of the city in minimum time.
Yes, it does look a bit scary when its your first time on the locals but eventually, you get used to the crowd which pushes you into the train and also pushes you out of it as soon as the station arrives at your destination. You've won a battle if you manage to get a decent seat. These locals definitely teach you the value of every single second as you can't manage to miss it in case you want to reach your office/school/college on time. The trains carry 7.2 million commuters daily.
2. You can be fashionable without making a big hole in your pocket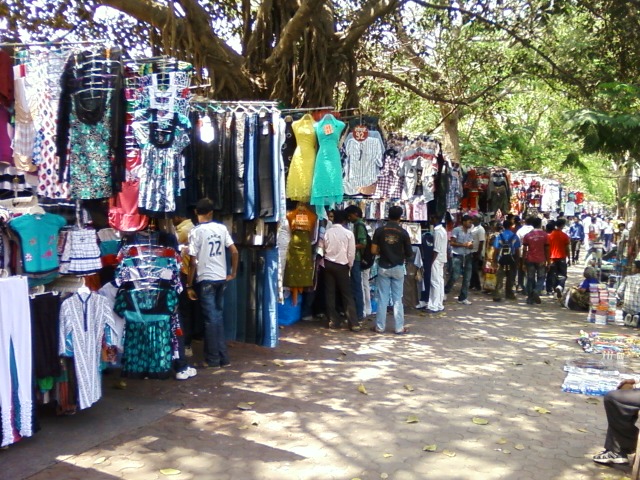 Picture Source
Ever thought you could buy a gorgeous outfit for your birthday in just Rs. 300? With hundreds of stalls on one single street you have too many options to pick your favourite piece of clothing, bags, footwear and what not! Fashion Street, Hill Road, Colaba Causeway, Linking Road, Chor Bazaar are some of the 'go to' places in Mumbai. Unlike other cities, Mumbai gives you a chance to be at your stylish best without going broke.
3. Where Vada Pav beats Mc Donalds
Picture Source
Mumbai is one of those cities that worship the street food. From the delicious chat to the pani puri at the corner of the street and of course the mouth watering and spicy Vada Pav is the biggest threat to the fancy burgers and pizzas. A sev puri is all you need for your 4 p.m. hunger pang and you always have space in your stomach for a couple of pani puris after every meal. And not to forget, you can never say no to the pav bhaji and bhel puris at the local chaat shop. With the stalls and dhaabas that are open all night long, you don't have to worry if you are hungry at 3 in the night. You know you'll have your very own tikkiwala to serve you hot and spicy chat just down the street. You can always count on them!
4. National Park, one of the world's most visited parks at the center of the city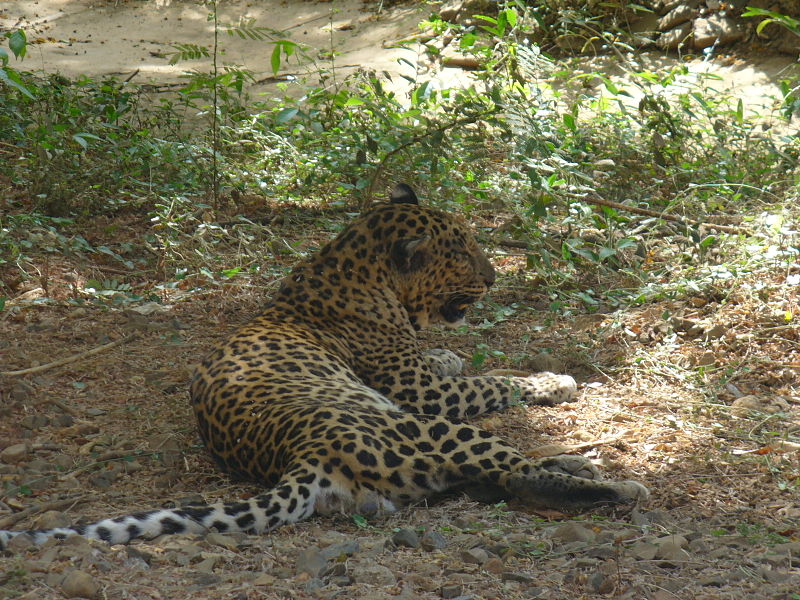 Picture Source
The Sanjay Gandhi National Park, also known as Borivali National Park, is notable as one of the major national parks existing within a metropolis limit and is one of the most visited parks in the world with 2 million visitors every year. It is spread across a region of over 104 sq. kms.
Popular attractions here are the 2,400 years old Kanheri Caves sculpted out of the rocky cliffs, the lion and tiger safari, boating at the lake and the toy train ride. Mumbai is the only city in the world to have a fully functioning national park with freely roaming tigers and other carnivores within city limits.
5. A comparatively safer city that never sleeps and offers an amazing night life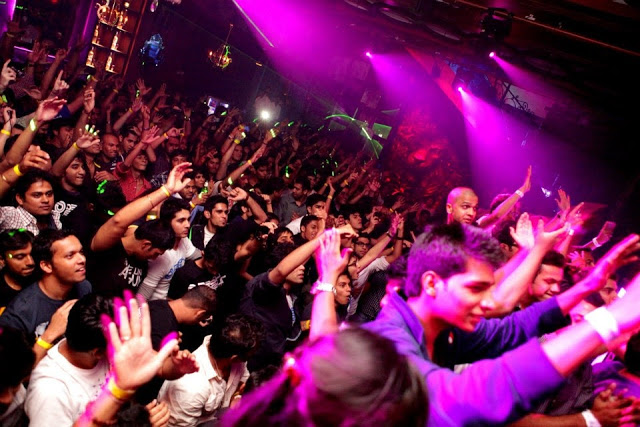 Picture Source
We need not mention that Mumbai never sleeps. Even if it is 1 in the night, you will still find yourself stuck in the traffic. You won't have trouble getting an auto at 11 in the night and the last local to your house will make sure that you get the cheapest ride home. From intimate bars to high class lounges and cultural performances, Mumbai has a wide variety of options to make sure that you never get bored. With lots of trendy bars in and around Bandra, as well as in south Mumbai and Colaba, Mumbai's night life is worth experiencing. People might complain about the overcrowded public places in Mumbai, but on a positive side, it is far better than the isolated places where women are afraid to step out.
6. DDLJ at Maratha Mandir, glamour and of course…Bollywood!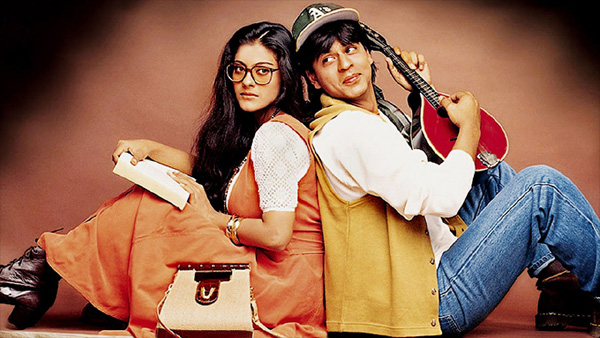 Indian film industry is the world's largest film industry. Bollywood alone produces over 1000 movies every year. Indians buy 2.7 billion movie tickets annually, the highest in the world! But average ticket prices are among the lowest in the world. The love for movies is evident in the city as you see hundreds of people who gather in front of the gates of various film-stars just to get a glimpse of their favourite stars. Shahrukh Khan's Bungalow "Mannat" is one of the tourist attractions during the "Mumbai Darshan" ride.
Also, Mumbai is one of the few cities to keep single screen theatres alive. Maratha Mandir, that has been running Dilwale Dulhaniya Le Jaenge since 1995, has created a record. With so much happening right under your nose, you might get your own share of glamour if you are at a right place at the right time!
7. The city that appreciates and welcomes Art & Theater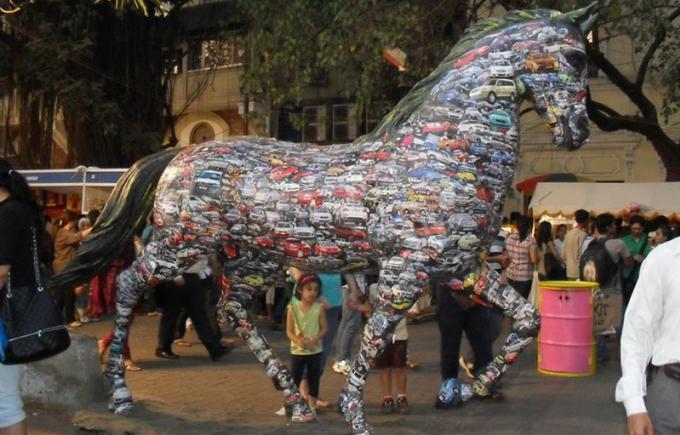 Picture Source
Cinema, dance, food, heritage walks, literature, music, street theatre, visual art, workshops, urban design, architecture, you name it and the Kala Ghoda festival offers it to you. The festival is organised by the Kala Ghoda Association (a non-profit organisation) in January or February when Mumbai is a bit cooler and receives footfalls from across the country.
Banganga tank hosts a wonderful Indian classical musical festival every winter which is truly a magical experience. Prithvi theatre built by actor Shashi Kapoor in memory of his father Late. Prithviraj Kapoor has shows every day of the year except Mondays, hosts an annual summertime program of workshops and plays for children, a memorial concert on 28 February, an annual Theatre Festival in November, and many partnership programs promoting language, poetry, international cinema, documentaries and performing arts.
8. The Parsi community and their amazing Kulfi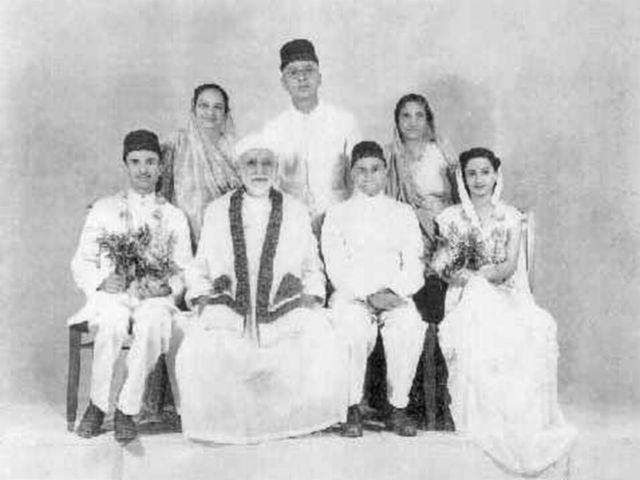 Picture Source
The amazing community of Parsis calls Mumbai its home and hosts the place for delicious sweets, desserts and milk at Parsi Dairy Farm on Princess St., Mumbai. Several landmarks in Mumbai are named after Parsis, including Nariman Point.
9. A Mumbaikar knows how to celebrate a festival – any festival!
Picture Source
Have you been to Mumbai during Ganesh Utsav? You better be prepared to match the excitement of the locals here during this ten-days-long festival. If not, you better stay inside your house to save yourself from getting dragged away with a crowd of hundreds of enthusiastic people who are busy singing and dancing as they move forward for Ganesh Visarjan. There are massive Ganesha statues all over the city with the most famous one in Lalbaug.
Diwali, Holi, Janmashtami, Navratri and much more is celebrated with great enthusiasm. After all, what harm in finding a reason to celebrate? Every September, Mount Mary Church in Bandra hosts a celebration of Mother Mary's birthday by beautifully decorating the statue and organizing a fair near the church. Minara Masjid at Mohammad Ali road is a must see sight during the holy month of Ramzan.
10. The colourful Koli Fishermen community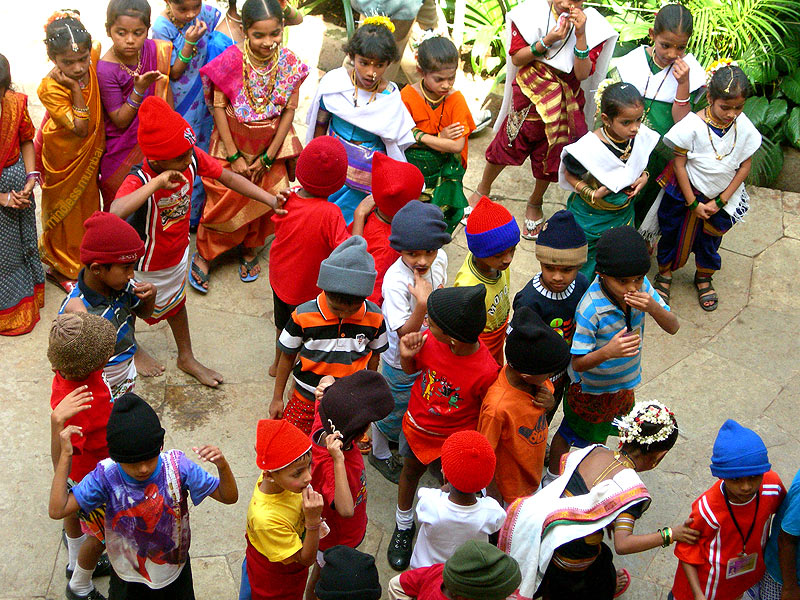 Picture Source
Did you know that the name of Mumbai is derived from the name of an ancient Goddess of the Koli fishing community, Mumba Devi and Ai which in Marathi means mother? The Koli-fisherfolk of Mumbai is a distinct community in their dress, their language, their food and their lifestyle. And they are easily excitable so you better not get into an argument with them. The Kolis provide the city with an amazing supply of fish and sea food. The melodious music of fisher folks is also worth listening to.
11. A beach to suit your mood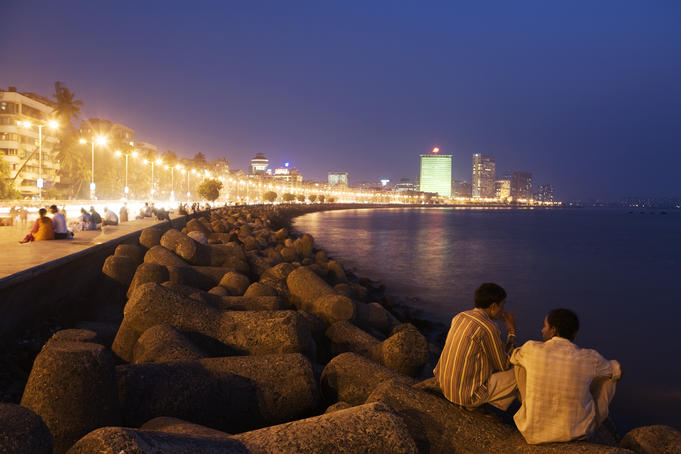 Picture Source
A walk down Marine Drive as you feel the cool breeze brushing your hair or your favourite chaat at Juhu Chowpati or a family picnic to Aksa beach is outstanding! You have multiple options to spend a weekend with your loved ones. While Marine Drive gives you an overdose of PDA (Public Display of Affection!), you can still find your corner somewhere to indulge in some deep thinking or a peaceful time all by yourself.
12. You get everything here. Yes, even the stuff that you don't need!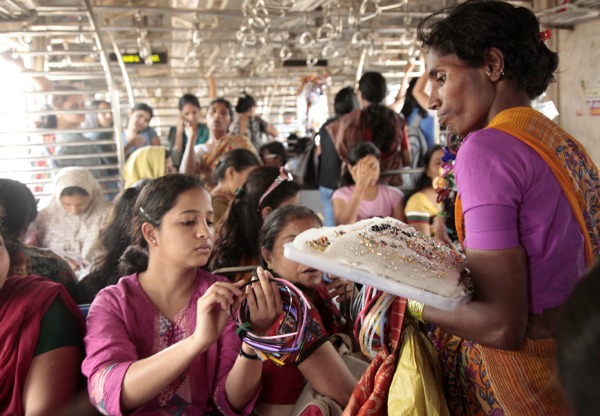 Picture Source
People here believe in making the most out of everything and never leave a chance to grab an opportunity to earn some extra money to get that extra bite of vada pav. They sell everything, even the stuff you can't imagine possessing. And one must praise their salesmen skills as you might actually end up buying a match with your name written on it. Later in the day, you might wonder how did you fall into their "trap". From a single sock to a spare typewriter key to your name on a rice grain, you'll get everything here!
13. It is literally one big playground for children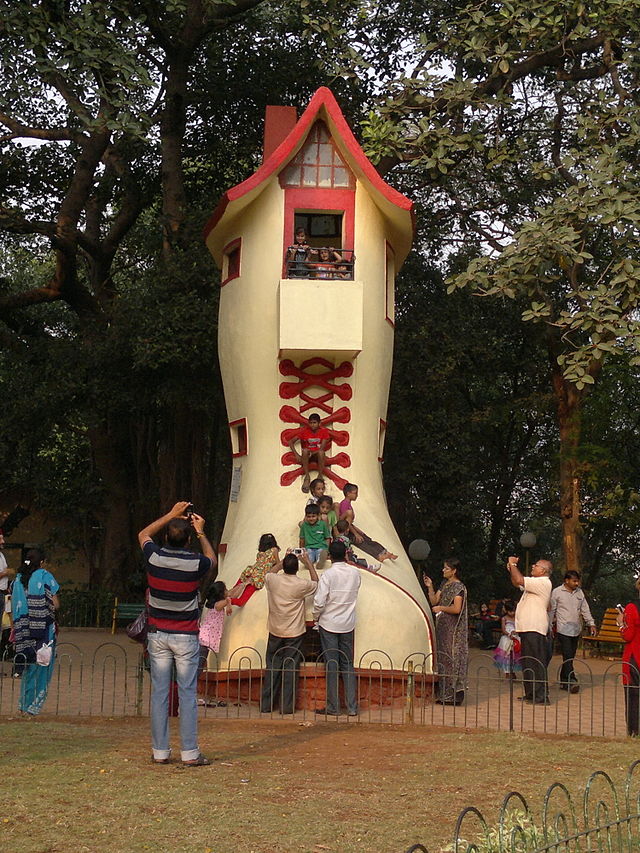 Picture Source
From our very own Disneyland-like Essel World to the humble neighbourhood parks aplenty, Mumbai is has a range of experiences to offer to children of all ages and all temperaments. Head to the Nehru Planetarium and Taraporewala Aquarium for a bit of learning, the Gateway of India and the Maritime museum for a bit of history, and the Hanging Gardens and the amazing shoe house at Kamala Nehru Park for a bit of harmless fun. A great idea is to take a trip in the MTDC open roof tourist buses called Nilambari starting at Nariman Point, and whoop with joy!
14. Lakes that provide fresh water throughout the year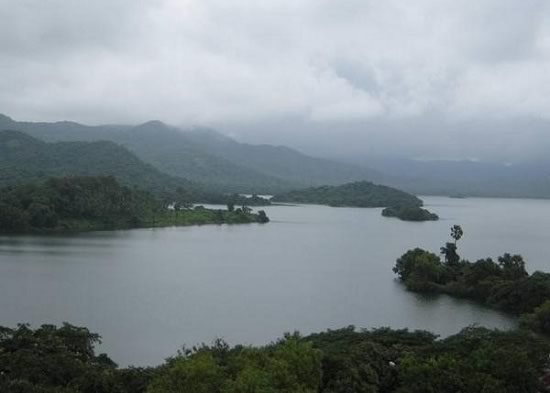 Picture Source
One of the most ignored things about Mumbai is its lakes. The city is one of the most populated cities in the world but on a brighter side it has a couple of lakes like Vaitarna, Tansa, Tulsi, Bhatsa, Vihar and Modak Sagar which supply fresh water to the city throughout the year.
15. The hub of opportunities, the quintessential city of dreams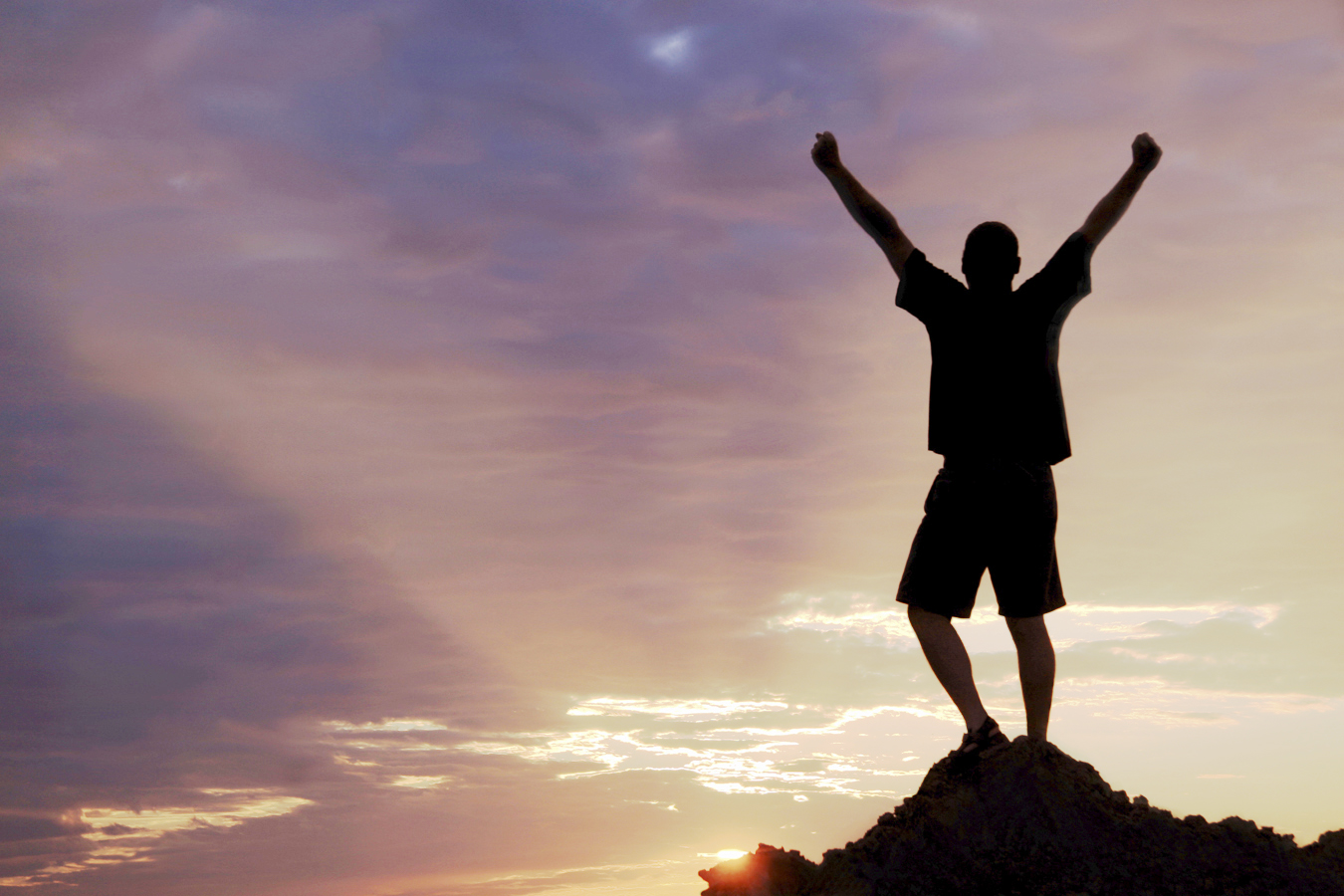 Aspiring to be an actor, tattoo artist or a cricketer isn't considered a joke here in Mumbai unlike some other cities. The city gives everyone a chance to dream and then helps them to chase it. About 1.7 million people move to Bombay every year in search of various opportunities to make it big. (Source) It accommodates both slum-dogs and millionaires with an open heart.
16. Rains! Do I need to say more?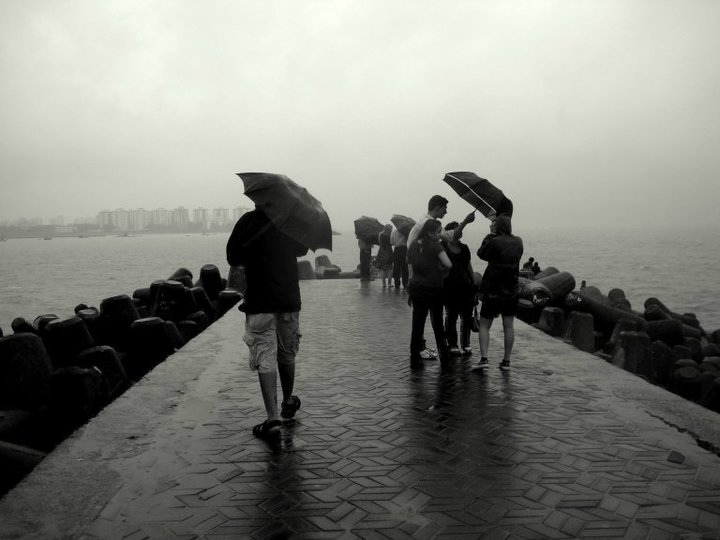 Marine Drive looks magical when it is raining, the weather gets cooler and you obviously get an excuse to go out for weekend getaways like Khandala. Just remember to carry an umbrella or a raincoat when you move out of the house, or go out and get a lovely soak!
17. The city's spirit to fight back and emerge as a winner after just about anything!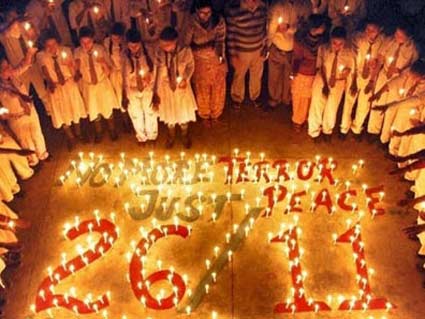 Be it the horrifying 1993 serial blasts, the 2008 attacks or the 2011 bombings, the terrible 2005 floods or the mafia, Mumbai knows how to stand and emerge as a winner after every battle. The fighting spirit and the confidence the city shows in the face of adversity is something every city could learn from. Do you remember the Mumbai CST Flash Mob? How awesome was that!
So take some time out and give a break to all the criticisms. It is easy to point out flaws but very difficult to accommodate 11.98 million people and still be awesome!
About the Author:
Born with a hobby to travel, talk, express and write, Shreya gets to do all of that and is even paid for it! Interested in rural development and social issues, she dreams of actually bringing a change in society and writing a book of her own one day. When she is not preaching others about a better India she is busy watching movies and playing video games. Follow her on twitter:
@shreya08
Tell Us More
We bring stories straight from the heart of India, to inspire millions and create a wave of impact. Our positive movement is growing bigger everyday, and we would love for you to join it.
Please contribute whatever you can, every little penny helps our team in bringing you more stories that support dreams and spread hope.