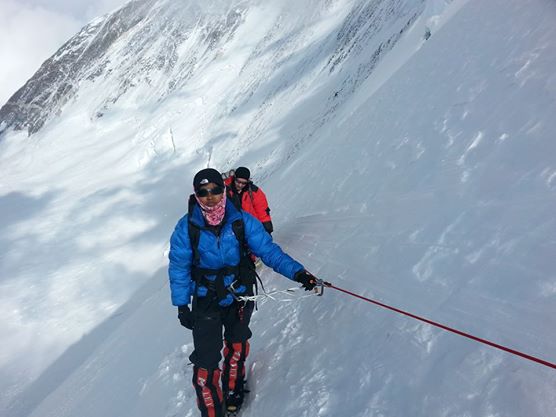 While most teenagers are busy getting a new haircut, the latest gadgets or a fancy outfit for their birthday, Malavath Poorna had something else in mind. The 13 year old girl, daughter of poor farmers in a small village in Andhra Pradesh, decided to climb Mount Everest and became the youngest girl to do so.
When I was 13,  standing on top of my building terrace was probably the most dangerous thing I did and I would just boast about it to everyone in school. My biggest challenge was to finish the homework on time and the hardest moment was to finish the glass of milk every morning.
While most teenagers are busy getting a new haircut, a new bag at the beginning of the term or fancy outfits for their birthday, Poorna Malavath had something else in mind.  She decided to climb Mount Everest, and became the youngest girl to do so.
When she started her journey to Mount Everest, Malavath  never thought she would be making history. She believed in herself and continued her journey with courage, and this is her story of success, which is an inspiration to every one of us as she became the youngest girl to climb Mount Everest on May 25, 2014. In fact, she missed becoming the youngest climber ever by just one month!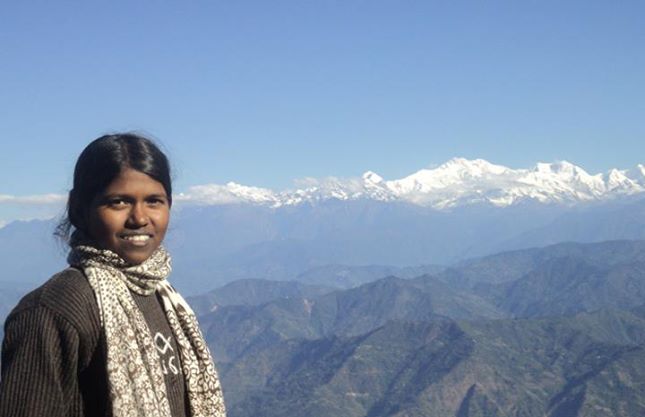 Picture Source
The mountains have always been harsh. From extreme climate to lack of food resources and steep terrain, the journey to Everest is not easy and this is the story of a 13 year old girl who still took the challenge. Malavath climbed 29,029 feet to the highest point on the planet in 52 days.
"I felt proud and shed joyful tears," says Malavath. She, along with a team of Nepalese climbing guides, reached the summit on May 25 from the northern side in Tibet, as there is no age limit to climb from China unlike Nepal which requires climbers to be at least 16 years old.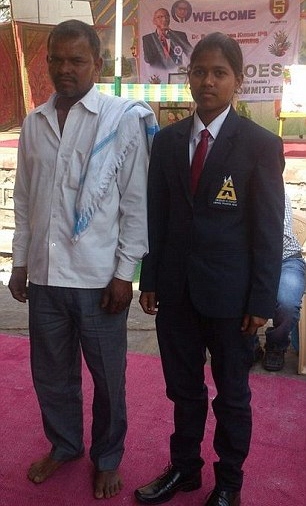 Malavath comes from a poor background and has never been on a journey like this before. The young girl hails from a small village in Andhra Pradesh, where the locals have to struggle every day to get even basic necessities like water and electricity. Her tough childhood prepared her for the difficult journey. Her parents, despite being poor dalit farmers in a village, constantly supported her decision to climb.
Social Welfare Residential Educational Institutions (SWAEROES) sponsored and helped her to train for eight months for the difficult journey to the mountains as part of its program to encourage underprivileged students.
Take a peek at just 3 minutes of her arduous trek, and imagine what the rest of it might have been like (video by everybodysaysiamfine):
The 52-day steep and dangerous trek required both mental and physical fitness. While she was trekking, she saw dead bodies of six trekkers on the way. This did not beat her confidence and courage as she kept moving forward. "I was shocked! Oh my God..I got some fear," she says. But , wanting to prove that girls are not weaker than anyone else, she continued her journey even after the news of the death of 16 Sherpa guides.
Eating packaged food for such a long time was the most difficult task for Malavath and she wishes to binge on Daal Bhaat and pickle now.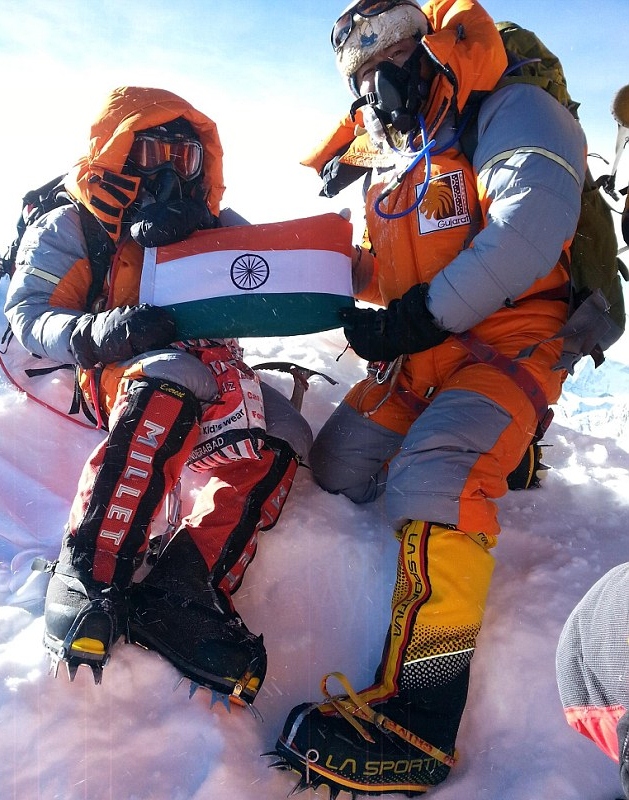 In the future, Malavath wants to become an IPS officer and help people make their voices heard."I want to become the voice of the people who are scared to stand up for themselves," says Malavath.
The young lady is on cloud nine as she has made a record which she wasn't even expecting. "It felt like heaven," Malavath says.
The mountains spare no one. They are equally tough to a 50-year old man or a 13-year old girl or a 25-year old fitness trainer. Some give up and quit, but those who face their fears and stand tall emerge as winners. Malavath is one of those winners and the nation is surely proud of her.
About the Author:
Born with a hobby to travel, talk, express and write, Shreya gets to do all of that and is even paid for it! Interested in rural development and social issues, she dreams of actually bringing a change in society and writing a book of her own one day. When she is not preaching others about a better India she is busy watching movies and playing video games. Follow her on twitter:
@shreya08