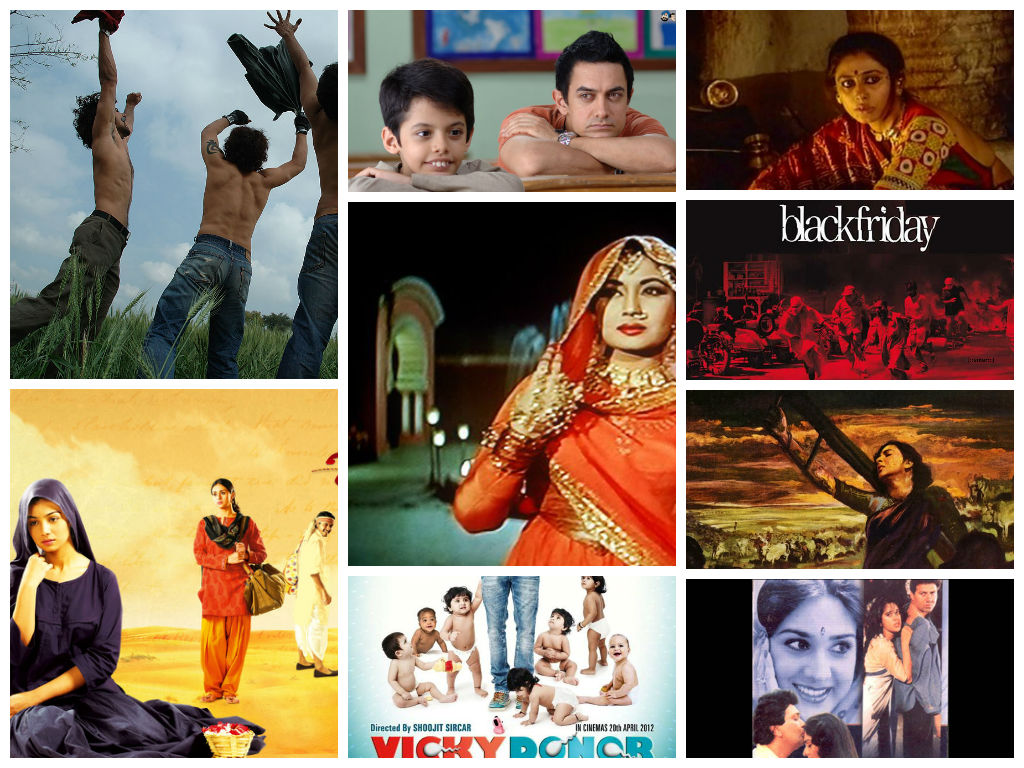 There are some movies which leave an impact on society. Some actually manage to change a couple of lives while some have helped to speed up long pending justice, some fill you with emotional turmoil and some give your life a complete new direction. Here is a list of 20 such movies.
We go to the movies expecting three hours of entertainment, some singing, dancing, action and comedy. And we come out of theaters feeling mildly satisfied that three hours were well spent in an air conditioned room with some fun.
But, there are a few times we feel a lot more than that. We feel a sense of having witnessed something historical, something that touches a deep chord. This is when we come across movies which leave a greater impact on the society. Some actually manage to change a couple of lives while some help to speed up pending justice, some fill you with emotional turmoil and some give your life a complete new direction.
Cinema has a great impact on people and the stars are the biggest influences. We try to be like them, look like them and behave like them. We all want our life to be a perfect film story. Cinema plays an important role in our lives, even more than we notice. Here is the list of 20 Indian movies which were much more than just entertainment. Movies that led to a bigger social impact-
1. Rang De Basanti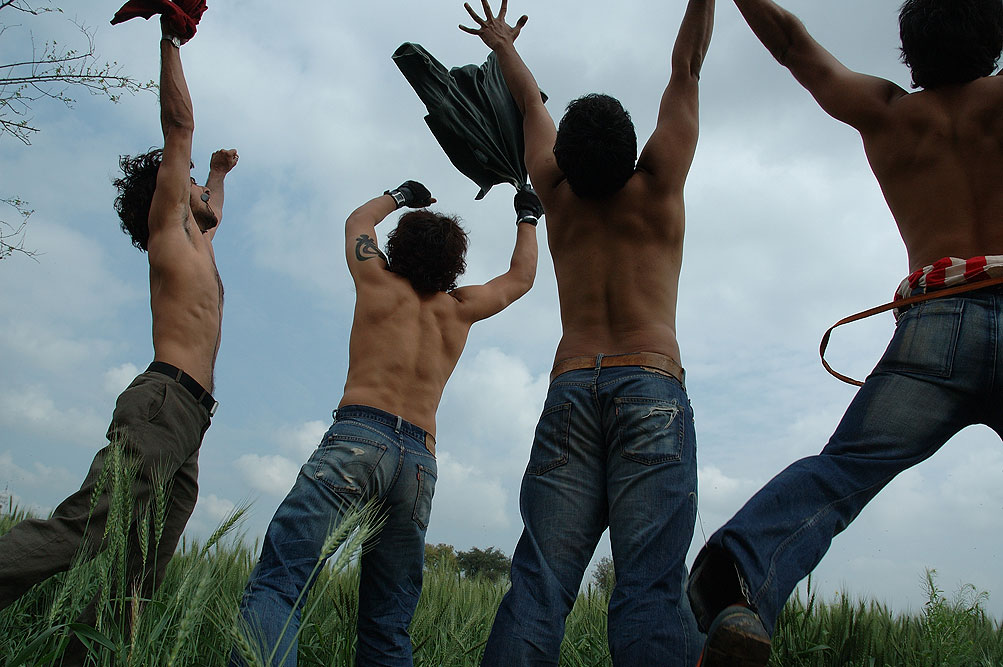 This movie needs no introduction. Rang De Basanti revolves around lives of a group of students who protest against the government and the fighter MIG planes used by the Air Force after the death of their friend in a plane crash. This thought-provoking movie created a huge impact socially with the candle lighting sequence which is often used in real life even now by citizens for protesting an issue.
The film left a social impact as many people came forward to talk about corruption and bureaucracy and their inefficiency in providing basic amenities. The film managed to strike the right chord and received huge success. The term "RDB effect" is often used while referring to instances of public activism on matters of public interest. (source) It gives inspiration to the youth of the country that even he/she can bring a change in the society.
2. Chak De India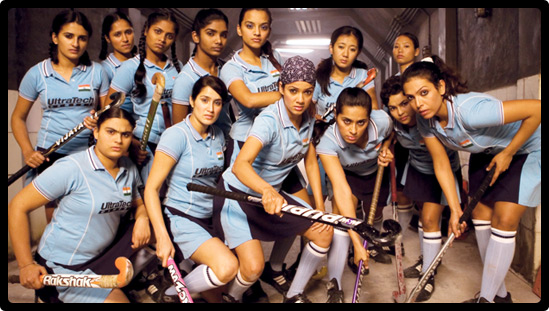 Chak De india is one movie that played an important role in reviving popularity of hockey, especially women hockey in India. One of the finest performances by Shah Rukh Khan, Chak De! India talks about religion, sexism, India partition, regional prejudice, emotions and lot more through  field hockey.
After a new hockey council was formed, former hockey player, Aslam Sher Khan, stated in an interview, "We have to make a Team India as you have seen in bollywood blockbuster Chak De! India. There are players from several parts of the country. We have to unite them to make a powerful force." (Source). Chak De! India was granted tax exemptions by the state of Bihar.
Here's a scene that will jog your memory!
3. Taare Zameen Par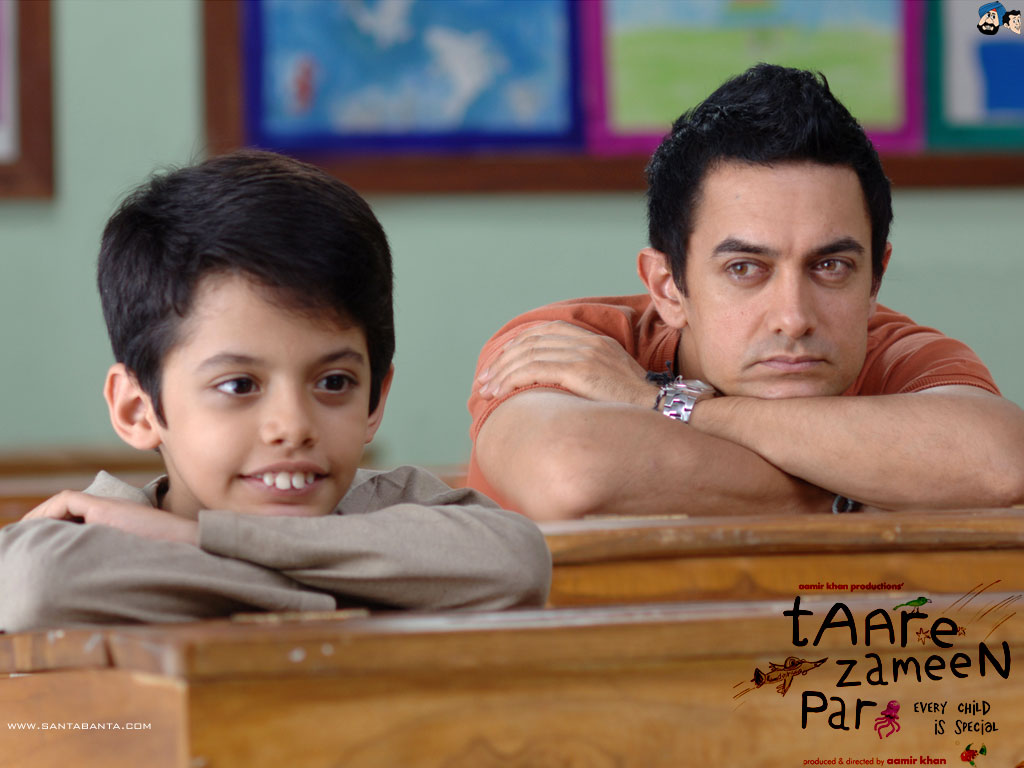 Whenever parents see their child scoring low in exams, they blame it on his carelessness and ask him to pay more attention to his studies. The child is sometimes grounded, isn't allowed to watch tv or play his favourite video game so that he could concentrate more on his career. Hardly do we notice that it can be much more than just carelessness from the child's side.
The movie beautifully captures life of Ishaan, a dyslexic kid who struggles everyday to do simple things of life. As simple as tying a shoe lace. It spread a message to all those families who want their kid to excel in everything – every kid is different and has different needs.
Here's a clipping that will remind you of the movie's sheer beauty.
4. 3 idiots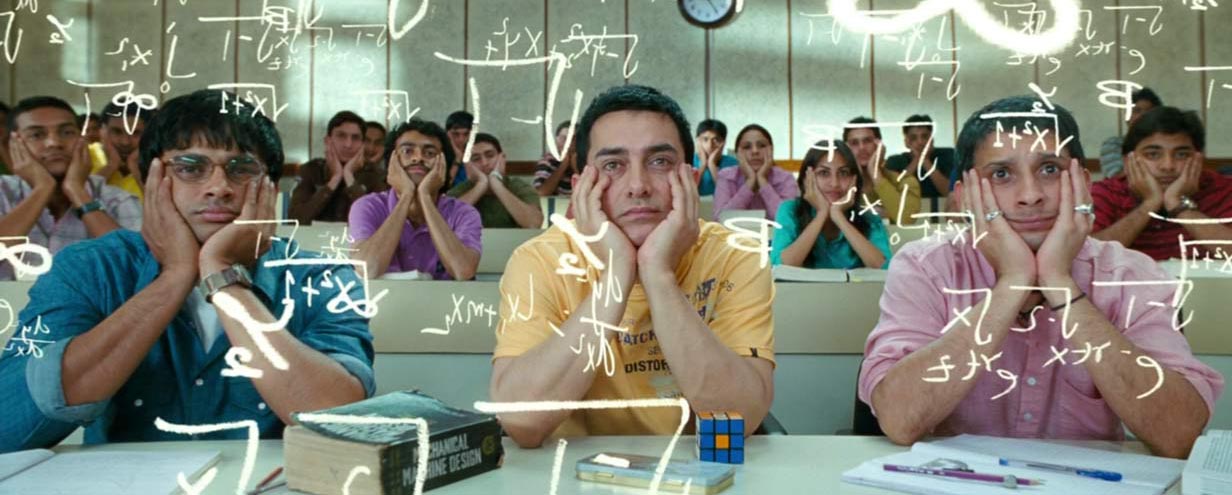 The revolutionary movie that gave a whole new twist to the Indian education system. The movie gives a message that education doesn't require money, uniform, big schools and colleges, all it requires is the strong will to study. The story also focuses on how the education system should look beyond high grades and should focus on what a kid wants to do.
Released in 2009 and directed by Raju Hiraani, the film stars Amir Khan, Kareena Kapoor, R. Madhavan, Sharman Joshi, Omi vaidya and Boman Irani. The film broke all opening box office records in India. The film also uses real inventions by little-known people in India's backyards, and has won 40 accolades.
A lot of us might remember this scene where Aamir Khan tries to define a machine:
5. Swades
A fine performance by Shah Rukh Khan, the movie focuses on the issue of brain drain and Indians moving abroad for greener pastures. The story revolves around the life of an NRI who works for NASA and how his visit to a village changes his life along with hundreds of other villagers. The movie inspired a lot of NRIs to come back to the roots and work for the country. The movie gives a message that a little help from the fortunate and educated ones can help the underprivileged to a great extent.
Here is the brilliant scene when Shah Rukh Khan tries to generate electricity:
6. Prem Rog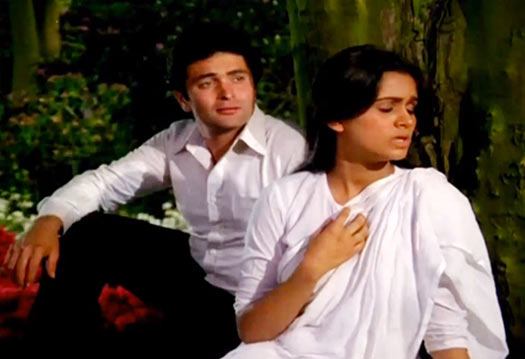 The movie focuses on the sensitive topic of widow remarriage. Released in 1982, the movie has Rishi Kapoor (Devdhar) and Padmini Kolhapure (Manorama) as lead actors. Devdhar tries to revive the life of his childhood friend Manorama after she loses her newly wed husband. At the time of a conservative India, when widows were boycotted from the community and were expected to spend the rest of their lives in misery, the movie comes as a breath of fresh air and portrays a better life for a widow.
7. OMG! Oh My God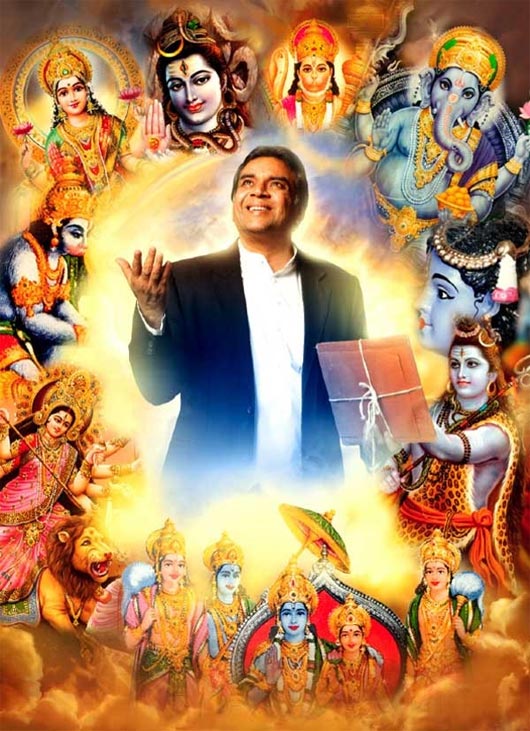 India is a religious country. With 330 millions Gods to worship, it has become a business for some.The movie released in 2012 starred Akshay Kumar, Paresh Rawal and Mithun Chakravborty. In spite of touching on a sensitive subject, the movie received a great response from both audience and critics. Without being preachy and boring, the film teaches us how we should not look for God in idols and be blind-folded by those who try to play with people's emotions in the name of God.
8. Damini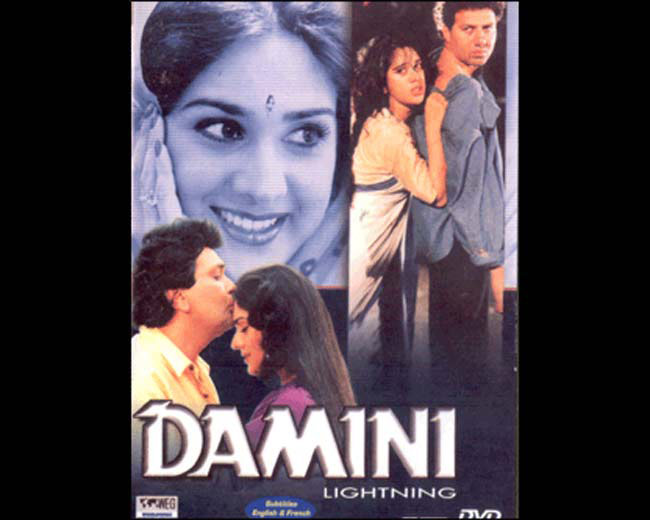 The story is of how a woman fights against society for justice. The film is considered to be the best woman-centric film ever made in Bollywood along with Mother India. Extra ordinary performance by Sunny Deol as a lawyer won him a National award that year. Meenakshi Sheshadri portrays the role of a strong woman who fights against her own family for raping the house maid.
9. Udaan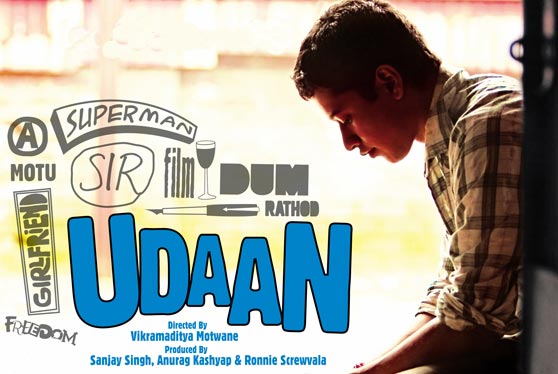 The film was officially selected to compete in the Un Certain Regard (A Certain Glance) category at the 2010 Cannes Film Festival. Udaan was first Indian film to be part of Cannes' official section in seven years. Udaan tells the story of thousands of youths from India's middle-class families, who want to break free and follow their dreams.
10. Black Friday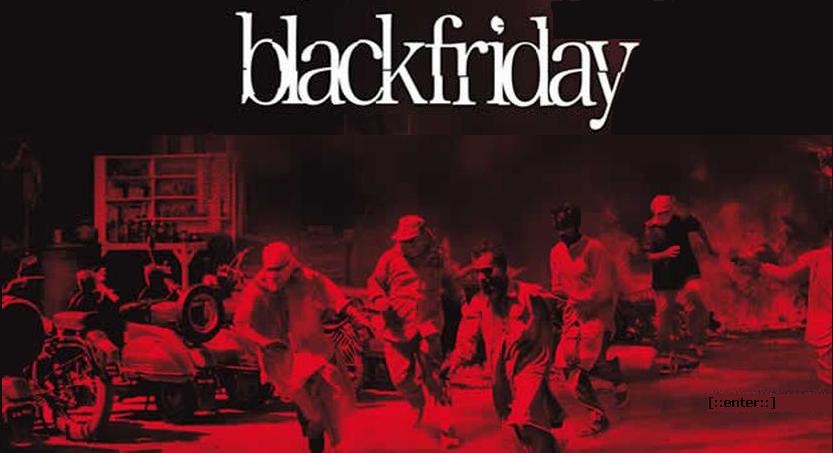 The film is based on the 1993 serial bomb blasts in Mumbai which many believe were organised as retaliation for the Bombay riots which left over 300 people dead and more than 1500 people injured. The film has been appreciated by critics all over the world.
Written and directed by Anurag Kashyap and based on a a book by S. Hussain Zaidi, this movie was not allowed to be released by the Indian censor board for 2 years!
11. Achhoot Kanya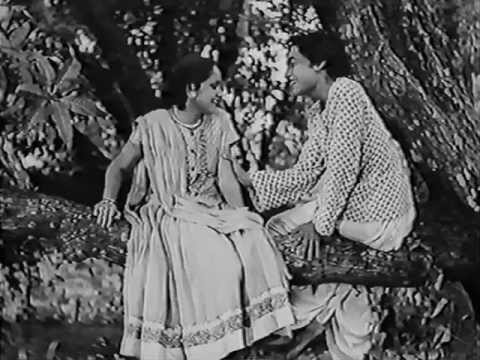 This 1936 film deals with the social position of Dalit girls and is considered a reformist period-piece. The story portrays a love story of a Brahmin Boy and a Harijan (Untouchable) girl. At the time when people were discriminated on the basis of their caste, this movie sets a good example of how every human being is equal and love knows no boundaries.
12. Pakeezah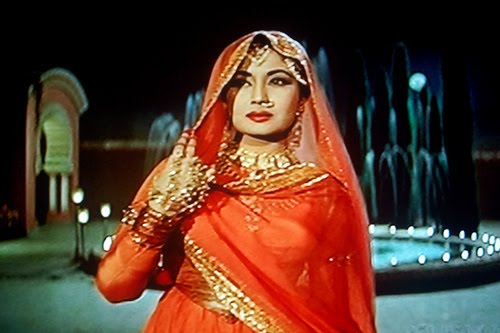 The movie focuses on prostitution as a career and changed the way people looked at the profession. It tried to show the inside world of sex workers and their lives and tragedies in a different era from today, when they were looked at very differently.
Featuring the legendary tragedy actress Meena Kumari, the film has attained a sort of cult status due to its amazing direction, haunting dialogues, outstanding performances and soul-stirring music. Meena Kumari died within weeks after the release of the film, which took 14 years to shoot.
13. Matrabhoomi: A nation without women

The movie based on the social issue of female foeticide, showcases the future of the country if we keep killing the girl child. There are still many places where a boy's birth is rejoiced while a girl child is killed. The movie revolves around the story of a girl who is married to five brothers. The movie portrays the glimpse of the cruel society and leaves a message of saving a girl child.
14. Kya Kehna
The film dealt with the taboo issue of pre-marital pregnancy and the views of society. No matter how much the country progresses, there are certain things which still cause raised eyebrows. And, pre-marital pregnancy is one of those issues. The movie starring Preity Zinta and Saif Ali Khan focuses on this bold issue and spread a message of how unmarried pregnant girls should be given equal love, respect and support in the society.
15. Dor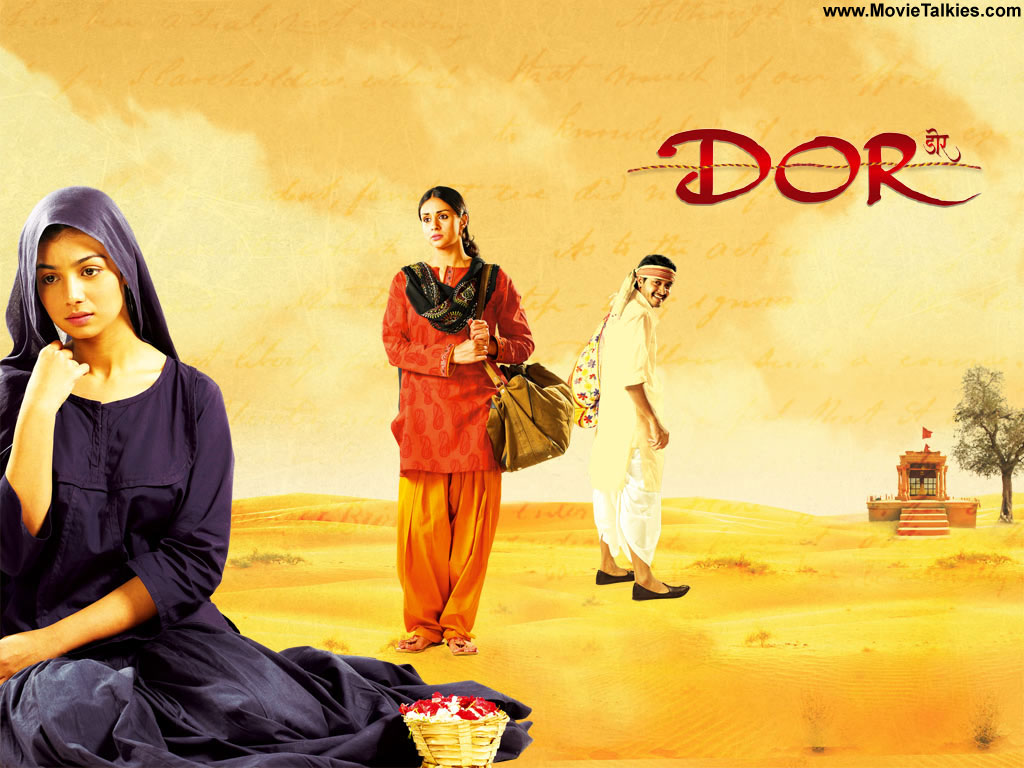 The story based on the lives of two women and how fate brings them together. The film beautifully captures the emotions of a widow (Meera) and a lady (Zeenat) who is trying to save her husband. The movie also portrays the life of a woman in India after the death of her husband and the difficulties faced by her. The extra ordinary performances by Ayeesha Takia, Gul Panag and Shreyas Talpade is the USP of the film.
16. Vicky Donor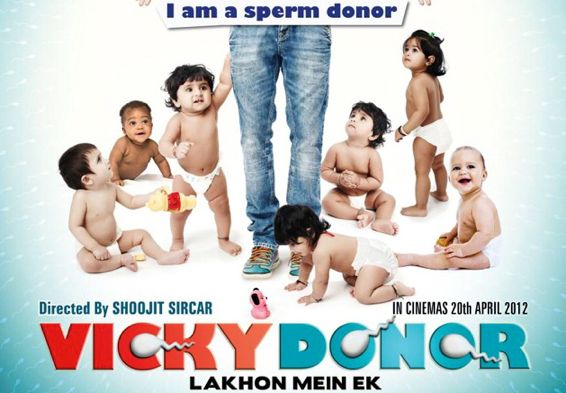 Vicky Donor touched upon a less talked about topic of sperm donation. The film is a romantic comedy based on the backdrop of this sensitive subject and its implications. The story revolves around Vicky's(Ayushmann Khurrana) life and how his life takes interesting twists and turns when a fertility expert persuades him to donate sperms. John Abraham, producer of the film wanted to shed light on a serious issue still considered "taboo" in Indian society. Shoojit Sircar, director of the film researched about the subject for three years to avoid any possibility of going wrong with this taboo attached to infertility and artificial insemination.
17. Lajja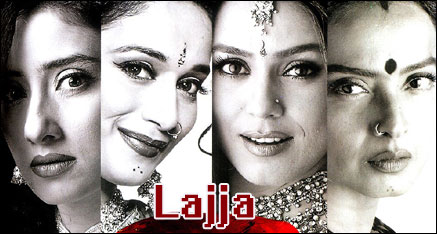 This powerful film is based on the plight of women in India. The movie satirizes the honour with which women are placed in society and the restrictions on them. The four women's names (Maithili, Janki, Ramdulaari, and Vaidehi) being all versions of Sita, the ideal Hindu woman's name, is a message in itself. The film features some of the most powerful ladies of Indian cinema. The movie showcases victory of women against all the bad that society has done to them.
18. My Brother Nikhil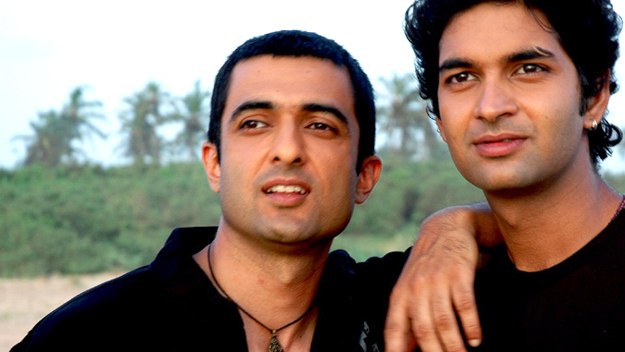 The movie deals with the stigma associated with HIV/AIDS as well as the coming out of a closeted gay relationship. The film was highly appreciated world-wide.
The film director stated that the film is based on true historical fact, and the standard disclaimer about fictitious content was just a compromise with the Indian government to gain permission to make the film.
19. Mother India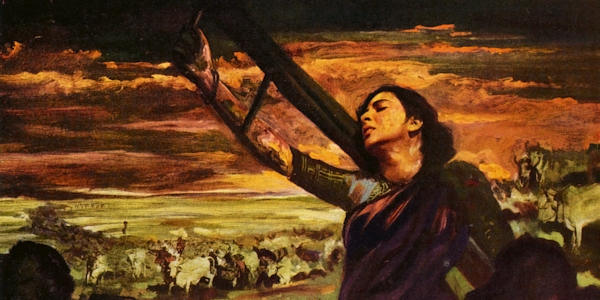 Dealing with the social and cultural changes taking place in India shortly after independence, Mother India had a powerful impact on the citizens of India. Nargis portrayed the character of the a widowed Indian woman who raises her kids with much difficulty. The movie focuses on the power of "good" as the mother kills her own son when he crosses the line and goes on a wrong path.
Mother India was nominated at the Academy Awards for the best foreign language film category.
This clipping from the film reminds us why it is considered an epic:
20. Manthan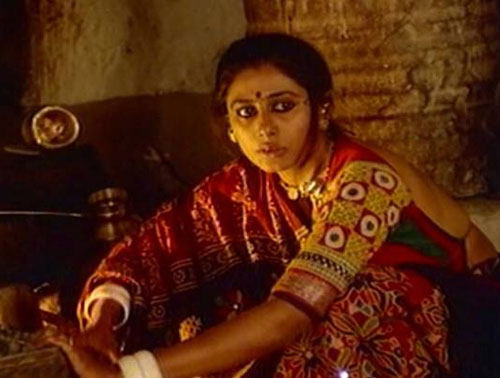 The film by Shyam Benegal traces a small set of poor farmers of Kheda district in Gujarat who had the vision and foresight to act in a way that was good for the society and not for the self alone. It is set amidst the backdrop of the White Revolution of India (Operation Flood) which started in 1970, ushering in an era of plenty, from a measly amount of milk production and distribution.
It was the first film in the world to be produced not by a single production house, but the farmers of the Gujarat Co-operative Milk Federation who contributed Rs.2 each for the production of the movie.
Know some more  influential movies, especially in regional cinema, that left a social impact? Drop in your comments below. You can write to us at- contact@thebetterindia.com
About the Author:
Born with a hobby to travel, talk, express and write, Shreya gets to do all of that and is even paid for it! Interested in rural development and social issues, she dreams of actually bringing a change in society and writing a book of her own one day. When she is not preaching others about a better India she is busy watching movies and playing video games. Follow her on twitter:
@shreya08
We bring stories straight from the heart of India, to inspire millions and create a wave of impact. Our positive movement is growing bigger everyday, and we would love for you to join it.
Please contribute whatever you can, every little penny helps our team in bringing you more stories that support dreams and spread hope.