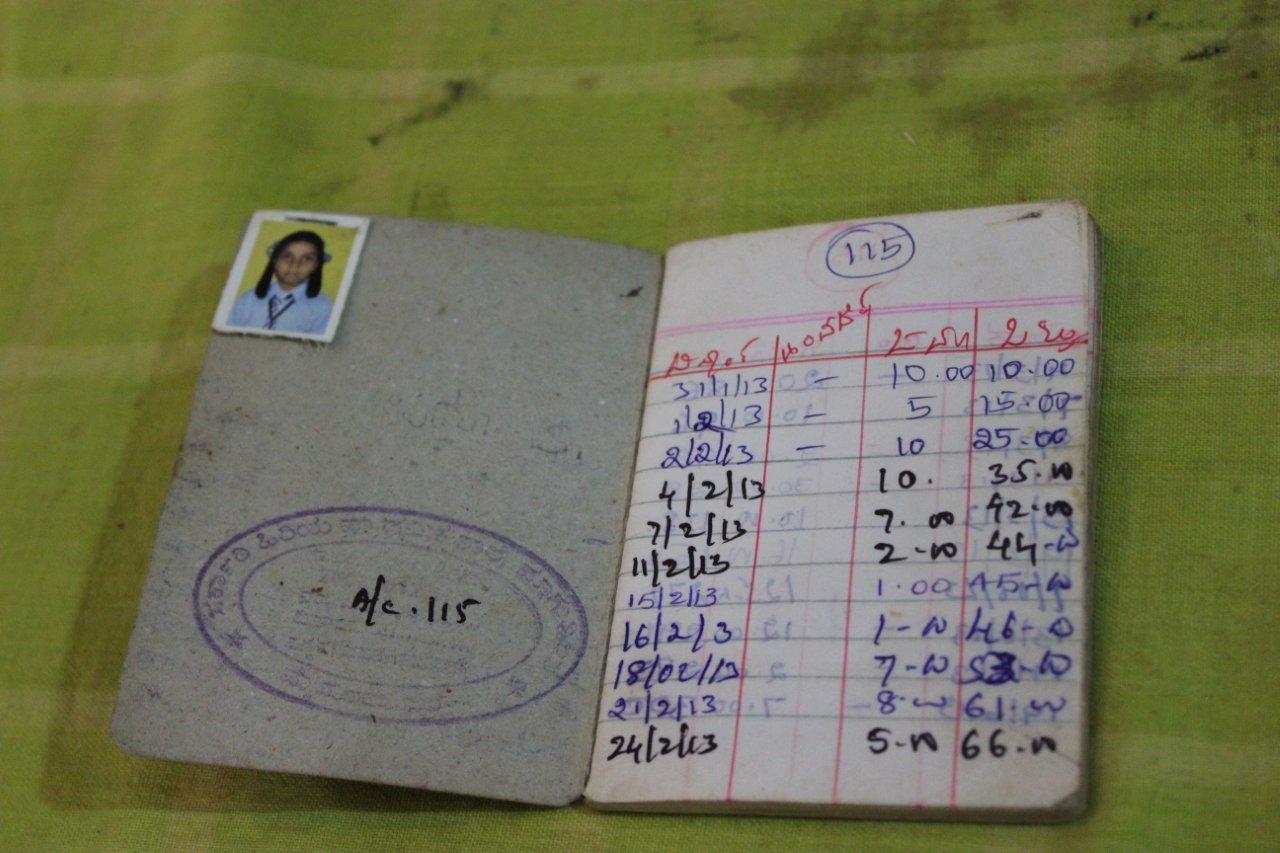 Read how children playing on see saws ensures that there is water in the overhead tank, how one headmaster has helped children in his school save Rs. 25,000 and how children are learning the value of growing their food - all through the role played by local communities linked to schools called School Management Committees.
The Itna Colony Higher Primary School in Heggadadevana Kote has 66 children and four teachers. In the school garden, one will find tapioca, banana, jackfruit and coconuts planted. There are separate bathrooms for boys and girls and water taps for each activity; to wash utensils, drink water and for bathroom purposes. The room where mid-day meals are prepared has a beautiful rangoli outside and upon entering the smell of fresh vegetables and sambar envelops you. The school walls are painted with numbers, days of the week, different currencies, hygiene and sanitation practices and more. There are six classrooms, each of which has more colorful depictions. Behind the classrooms is a little patch of land where children grow seasonal vegetables, which are used for the mid-day meal.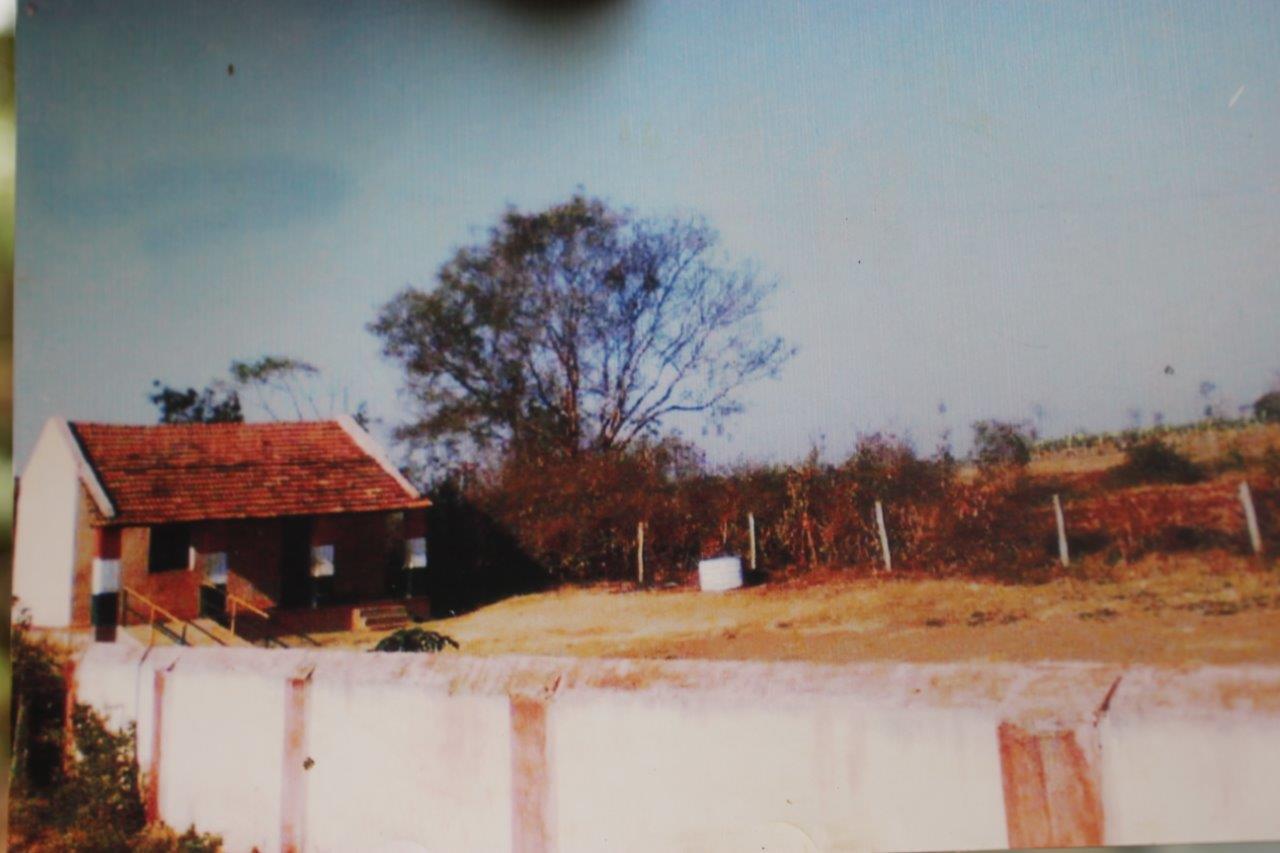 It's hard to believe that four years ago, the school had just two rooms and about half acre barren land. And during rains, children wouldn't be able to attend school due to lack of roads.
"I used to play volleyball in the school premises and would pull out all the plants as we needed space. But today, I am the one who plants the most here", said Bettanaik, member of SDMC (School Development Management Committee).
It's 12:45 pm and the children are getting ready to eat their mid-day meals. As the teacher calls out each roll number, the corresponding child takes his or her plate and glass, washes them and sits, waiting for the rest to finish. "We don't allow children to share each other's plates and glasses keeping in mind best hygiene practices", says a proud Eranayak, President of the SDMC.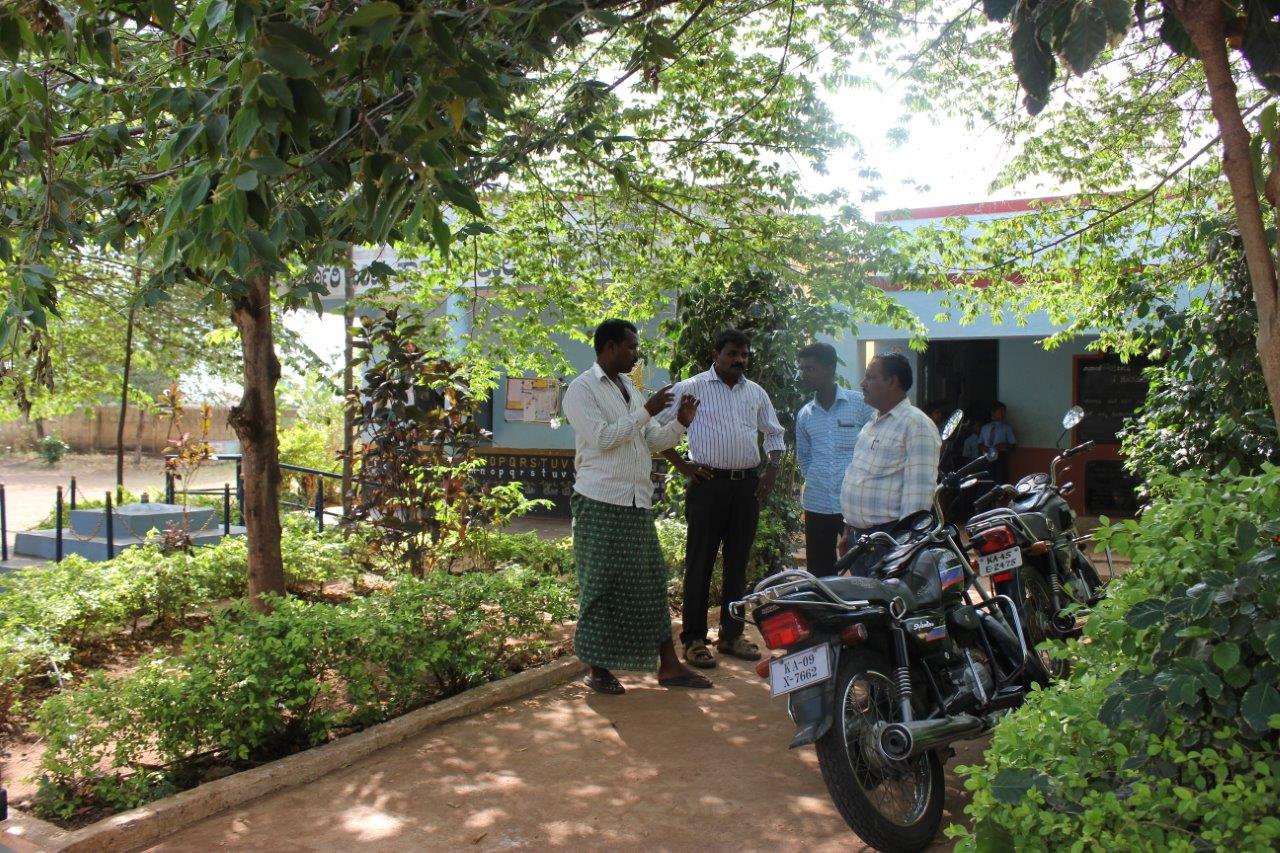 Around 8 kms from here is the Beemanahalli Higher Primary School. The lunch hour has just finished and a group of children are playing on a see-saw pump. While swinging up and down, their energy pumps the underground water and lifts it to an overhead tank, where it is stored. "Everyday children play for half-hour. This ensures we have water stored at all times", says Mahadev, the school's headmaster who built this set-up with the help of the local community and SDMC.
In the Magudile Higher Primary School, which is a further 20 kms, every child deposits as less as Re 1 and this is noted in the child's passbook. Says Shivanna T M, In-charge Headmaster, who motivated the school's 113 children and has saved Rs 25, 000 so far:
The children use this money to buy school-related materials at a subsidized price. Every month, a SDMC member goes to Mysore and buys all things at wholesale prices. Also, if the family has any unforeseen medical circumstances, we give them their child's savings.
The above initiatives indicate the vital role that can be played by the local communities, if they are organically linked to the schools. As people are made aware of their responsibilities and powers, they realize they can be change leaders and what we see is improved responsiveness and accountability in the delivery of overall education services. These people are part of the School Management Committees (SMCs), the formal functioning of which was institutionalized under the Right to Education (RTE) Act 2009.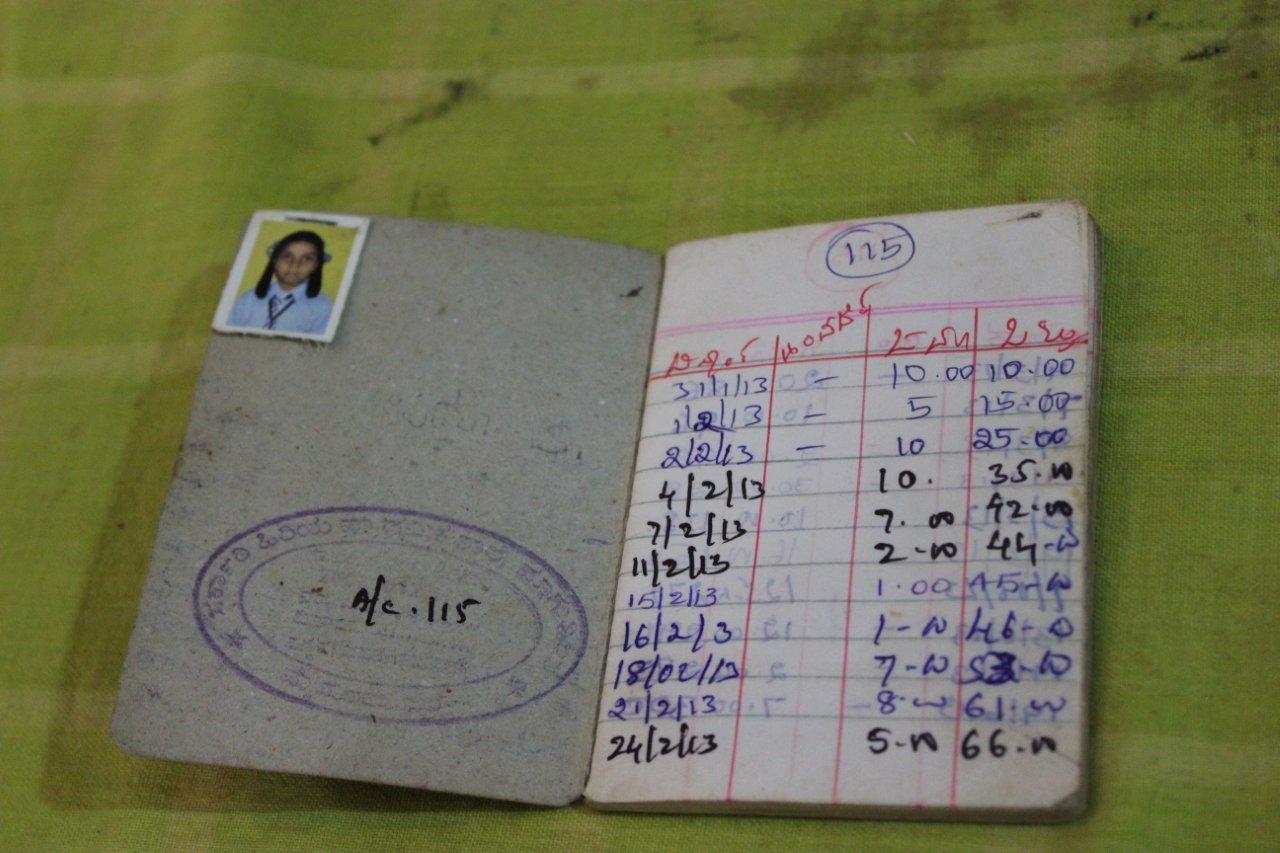 What is a School Management Committee?
Constituted in every school, a School Management Committee (SMC) consists of 12-16 members of which parents form 75 percent and the remaining 25 percent consists of elected members of local authority; head-teacher, teachers and children of the school. 50 percent members of the committee shall be women. The constitution and functioning of SMCs has been institutionalized under the Right to Education (RTE) Act 2009.
The SMCs are empowered with financial and decision making abilities which ensures high community participation and thus plays a prominent role in the overall governance of school education. Financially, SMCs have complete power over three grants – teacher learning material, school development grants and school maintenance grants, which constitute 6 percent of the Sarva Shiksha Abhiyan (SSA) budget.
Every year there is 2 day training held in which two members of every school's SMC are supposed to attend. The SMC members are made aware of their roles, rights, responsibilities, grievance mechanisms and are assisted in making school development plans. For both days, he Government reimburses travel expenses and pays a nominal amount; ensuring attendees don't forego their daily wages.
But are SMCs active everywhere?
According to DISE Flash Statistics 2012-13, 88.37% of India's government and aided schools had constituted SMCs by September 2012 and 70.53% schools have teachers.
However, according to the ninth Annual Status of Education Report (ASER) 2013, only 41.1 percent children could read a grade 2 textbook in 2013, as against 50.3 percent in 2009. The proportion of schools that comply with RTE's teacher-pupil ratio stands at mere 45.3 percent. Only 62.6 percent schools had a useable toilet.
The low indicators affirm the need for increased engagement; of the teachers, parents as well as the communities at large.
Nagaraj, Community Organizer, Swami Vivekananda Youth Movement (SVYM) believes:
Communities won't become aware of their rights and powers by themselves. In most cases, teachers and headmasters don't sensitize them to their democratic roles and responsibilities due to their own vested interests as, such participatory governance would take away their freedom. There are cases where SMC members are not even aware that they are members.
Says Parvathamma, parent and SDMC member:
Earlier, we weren't aware of our responsibilities and we had no voice to question the teachers. But after attending SVYM's trainings, I come once a week to check the mid-day meal's quality and taste. If the teacher has to take a leave, they have to take our prior approval.
Another parent immediately chimes in, "If we are aware of our rights, why won't we exercise them? We all want a good education for our children."
What needs to be done?
There is an immediate need for effective time-bound initiatives. Capacity-building, raising awareness on rights, provisions and accountability under RTE Act and mobilization of communities to undertake school monitoring are the needs of the hour. Furthermore, teachers and head-teachers also need to be sensitized on the advantages of decentralized administration in school.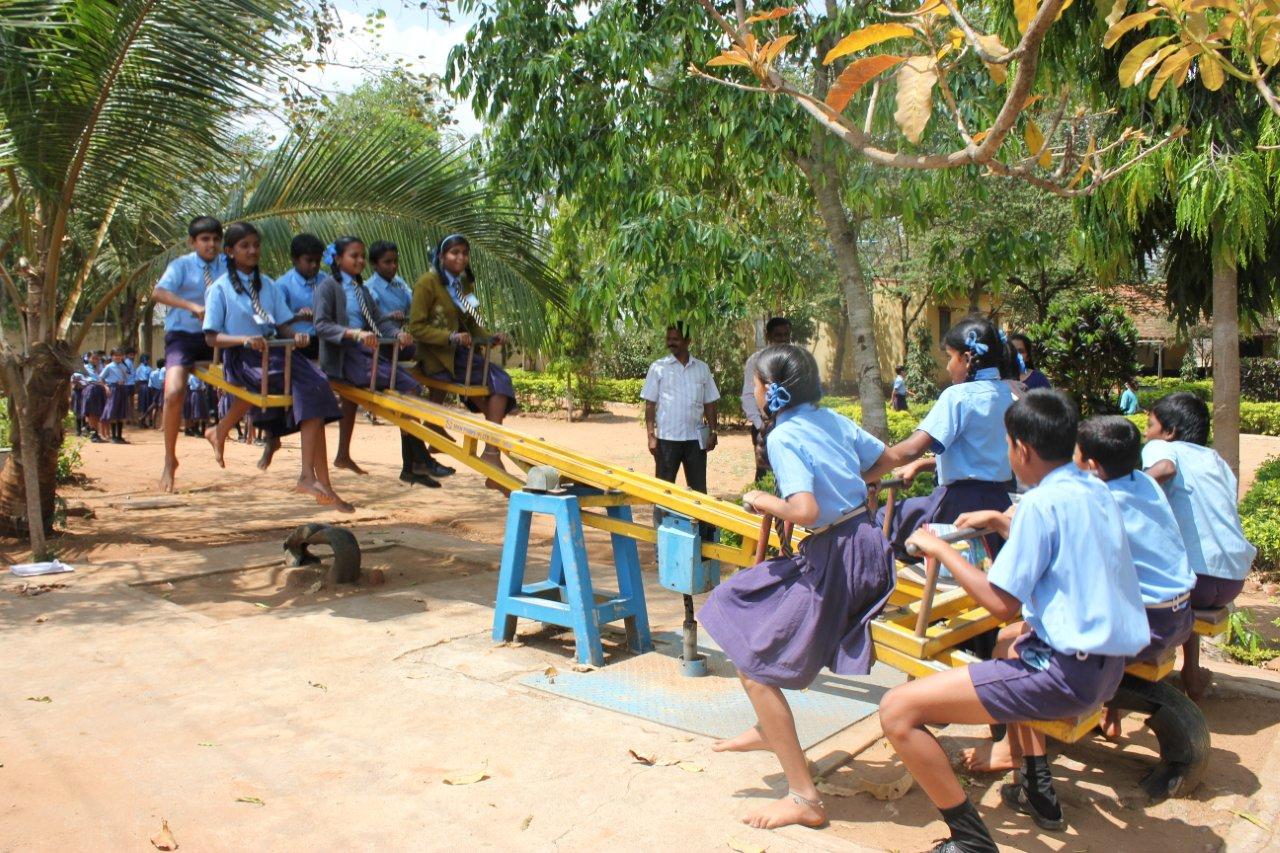 It would be a good idea to engage with civil society organizations in order to build the capacities of SMCs. There have been various successful initiatives which reflect their capabilities to do the same. SVYM's Shikshana Vahini is one such example wherein, from 2005-10, 7000 SMC members of 1566 schools in Karnataka's Bijapur district were empowered. The impact of the training can be witnessed even today.
Says Nagaraj M N, SDMC member:
The entire committee now meets once a month and discusses a range of issues; performance of children, infrastructure needs, absenteeism, utilization of available resources, teacher regularity, teacher-pupil ratio etc; all of which ensure better planning and outcomes.
The Ministry of Human Resource and Development (MHRD) needs to rapidly increase its training initiatives. In order to see real impact, trainings should be held at least twice a year wherein the second time, school development plans should be reviewed and grievances redressed. Also, at least 50 percent of the committee members must be trained, as against 2 from each school's committee now.
Local communities have tremendous potential to transfix the existing educational system and this is possible through constructive dialogue and positive action. Teachers must work in tandem with SMCs and local communities for overall development.
says Swami, Headmaster, Government Higher Primary School, Nanjanayakahalli. His school received the 'Best SDMC-District Level' award twice (2002-03 and 2011-12).
As rightly said by Swami, in order to achieve India's vision of a knowledge economy, it is time all stakeholders come together to change the existing dynamics; and once that is accomplished, model schools such as the Itna Colony Higher Primary School can be a reality everywhere.
*In Karnataka, SMCs are known by the name of SDMCs (School Development and Monitoring Committees) and are functional under the Karnataka Gram Panchayat's (Model) Bye-Laws, 2006.
Shweta Vitta serves as Deputy Manager – Development Communications at
The Akshaya Patra Foundation
– a NGO which feeds mid-day meals to 1.3 million children in 9 states and 19 locations of India. She can be reached at Shweta.Vitta@akshayapatra.org
We bring stories straight from the heart of India, to inspire millions and create a wave of impact. Our positive movement is growing bigger everyday, and we would love for you to join it.
Please contribute whatever you can, every little penny helps our team in bringing you more stories that support dreams and spread hope.